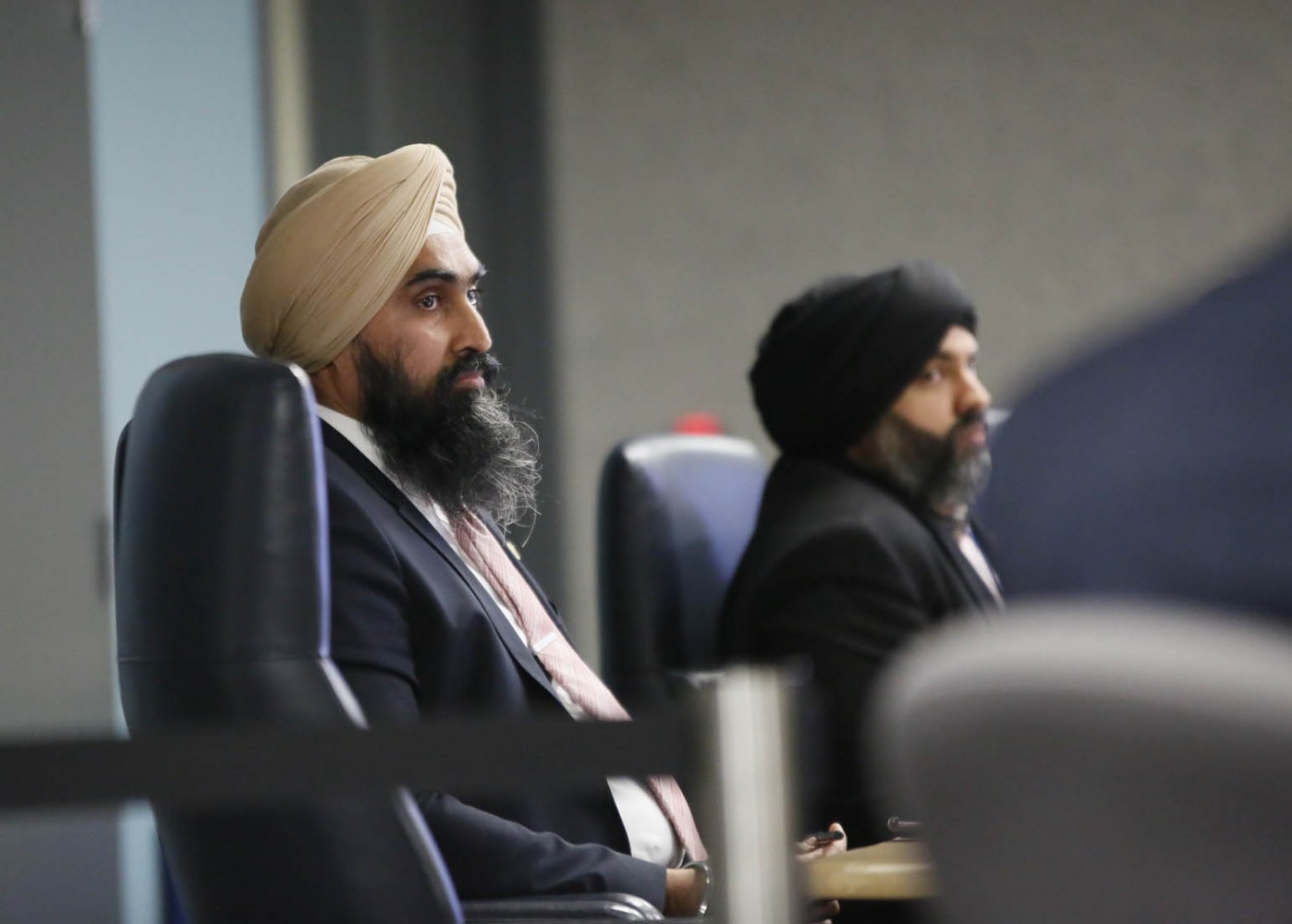 The Pointer File Photos/Graphics from City of Brampton
Following abysmal response rates to equity survey, Brampton council calls for a deeper look
After an extensive study found a low diversity rate among staffers within the City of Brampton and a serious disconnect between senior leaders and general staff in regard to equity and inclusion, local councillors have approved a laundry list of recommendations. On the urging of members, a complete audit of the corporation will now be conducted following abysmal response rates to an initial survey on the topic.
"Can we truly say this is a thorough exercise that we've done?" asked Councillor Gurpreet Dhillon following a presentation on the Canadian Centre for Diversity and Inclusion (CCDI) study's findings at Wednesday's committee meeting.
The recent study, which Brampton city staff have made significant efforts to stress was not an "audit" but a "survey", found that only 37 percent of the city's workforce identify as racialized, compared to about 75 percent of Brampton's overall population. There's an even wider gap at the senior-staff level; only 15 percent of the city's Corporate Leadership Team (CLT) are racialized individuals, although there has been a large turnover within the CLT since the start of the assessment (it's unclear if this improved the previous lack of diversity among the leadership ranks).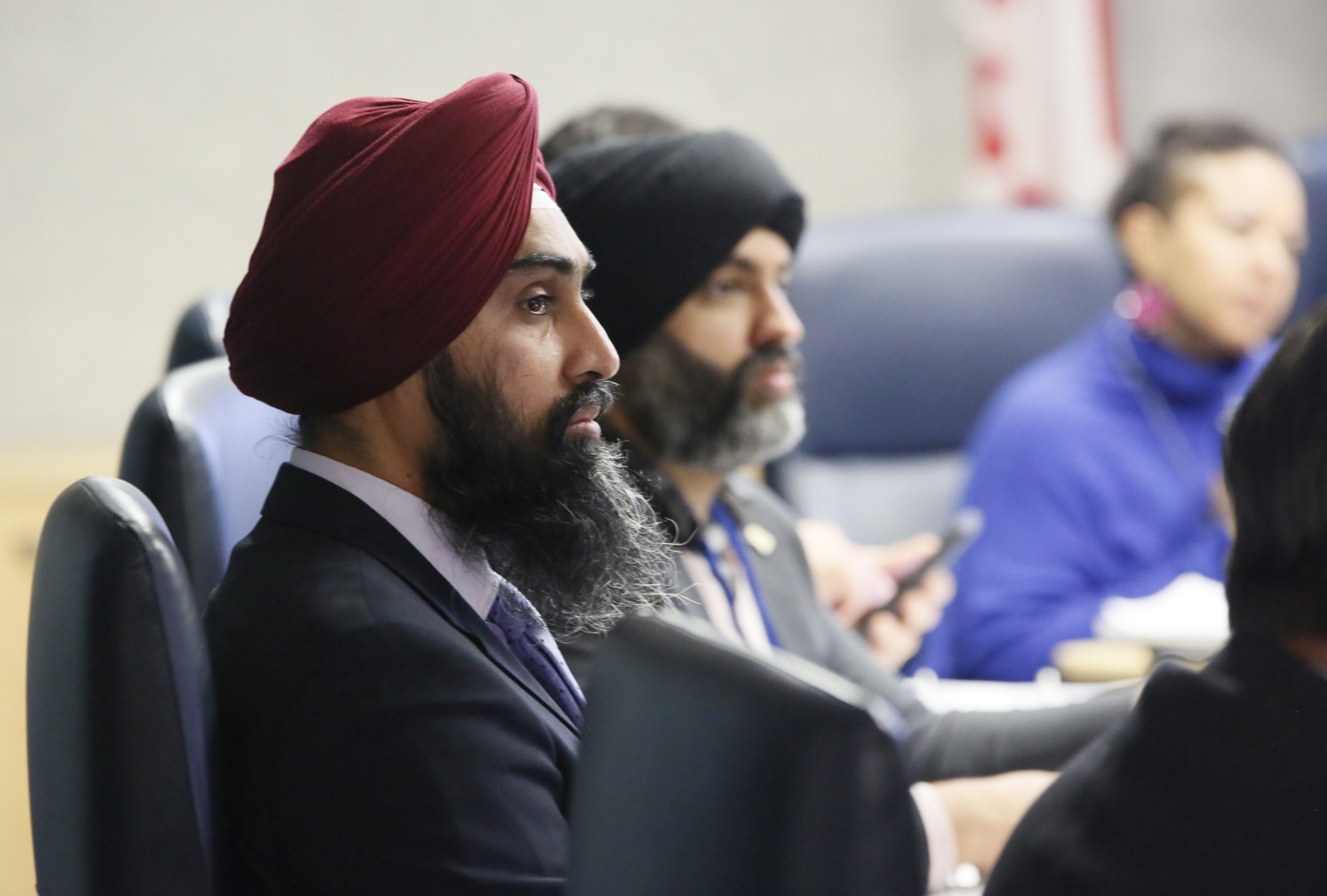 Councillor Gurpreet Dhillon
The numbers raise the potential that top City of Brampton officials are unable to understand the issues facing both their racialized staff members and the citizens of Brampton, the people they are hired to serve.
CCDI has stated that because of the low response rate to its survey — less than one third of the city's workforce responded — they can not make "generalizations" about the demographics in the organization.
It's possible that the actual numbers could paint an even worse picture of the lack of diversity inside city hall, as research shows that visible minority employees are more likely to participate in equity and inclusion surveys.
Cathy Gallagher-Louisy, senior director of consulting and partnerships with CCDI told council Wednesday that typically for large organizations there is an average response rate of around 50 percent. Data shows that some organizations get equity survey completion rates as high as 90 percent, a sign that they take the issue seriously.

The lack of awareness about the Brampton survey has been an ongoing issue for council. This past July, it came as a surprise to members that the city had even contracted CCDI to do the work that was presented to council yesterday. At the time, Councillor Dhillon took issue with the cost of contracting CCDI to complete the assessment ($90,000) and the limited scope of the audit. Additionally, council learned the results of the audit were already 15 months overdue, initially scheduled for completion in March of 2018.
It's unclear why, with an original completion date set for more than 18 months ago, staff weren't even engaged to participate until the beginning of this year.
According to city staff, employee communications about the survey only began in January 2019, and that effort appears to have been minimal.
"Awareness activities included posters, intranet and email messages, leadership support, and in-person information sessions. Participation was voluntary, and the online survey was open from January 30, 2019 to March 1, 2019," reads a response from the city.
Further, when The Pointer pointed out council's concern surrounding the lack of awareness about the survey, city communications staff noted that on January 23, 2019, then acting CAO Joe Pittari "signalled leadership support of CCDI's activities and the importance of participating in the survey in an email to all staff."
Such messaging from leadership to all employees is often done numerous times. And it's not uncommon for organizations to enforce strict deadlines for such surveys with numerous email reminders to ensure participation. CCDI has stated in its broader work with other organizations that low survey participation rates reflect a lack of organizational commitment to equity and diversity issues.
Councillor Charmaine Williams noted that she was "really concerned with the feedback and the numbers and the participation levels" and questioned the value of the results that were received and how they could be implemented moving forward.
"When you look at what we received, do you think what we received is enough to create a strong diversity and inclusion program that is going to change the city?" she asked.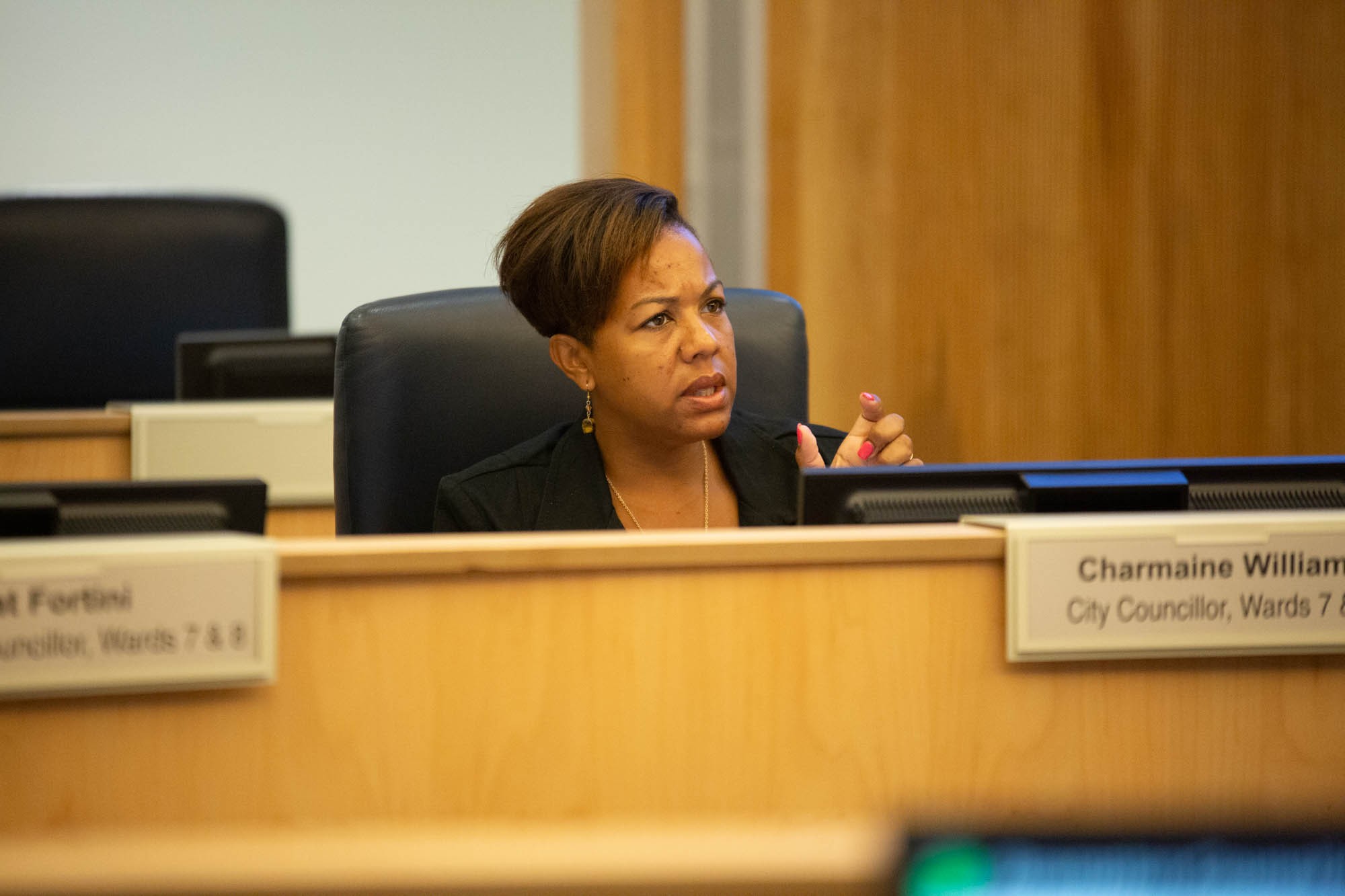 Councillor Charmaine Williams
Gallagher-Louisy responded that the survey was a good first step, but "certainly we would have liked to see a higher response rate," adding that typically an organization receives a higher response rate when they survey a second time.
Despite the low response rate, the CCDI noted that Brampton did have a foundation for diversity and inclusion in place, and that some initiatives were already underway within the corporation. However, the study also found troubling trends.
CCDI identified significant issues that exist within the corporation that could hinder the city's ability to move forward in hiring a more diverse workforce, including senior leaders and managers who don't believe significant barriers exist within the organization — despite a large proportion of lower-level staff saying these barriers do exist — and senior leaders believing the city is much further along in terms of their efforts on diversity and inclusion than they really are.
"These findings suggest that the CLT (corporate leadership team) members are not demonstrating awareness of workplace issues that are likely to be negatively impacting the city's inclusion climate," the audit reads. "These findings are also indicative the CLT lacks a satisfactory understanding of structural barriers."
One significant exception is in the mayor's office. Mayor Patrick Brown, before the current council knew about the audit, hired a staff that is overwhelmingly racialized, with eight of his ten employees (including one part-time staffer) being visible minorities.
As part of the CCDI survey, staff were provided with a list of statements, of which they had to respond with "agree", "disagree", "neutral" or "PNTA" (prefer not to answer).
The difference in opinion is most stark when placing the responses of senior leaders in the corporation against lower level staff members, with the level of agreement to certain statements differing at times by as many as 20 percentage points.
For example, when faced with the statement: "At The City of Brampton, I feel inspired to behave more inclusively," 82.5 percent of senior leaders agreed, while 71 percent of supervisors and managers agreed, 62 percent of team leads and only 57 percent of low level staff.
A similar trend can be seen with statements like: "I trust that, if I raise an issue related to diversity or inclusion, my manager/supervisor will take action," where 89 percent of senior leaders agree, but only 60 percent of other staff see things the same way, and with the statement, "I am able to be myself at work," 86 percent of senior leaders agree compared to 64 percent of lower level staff.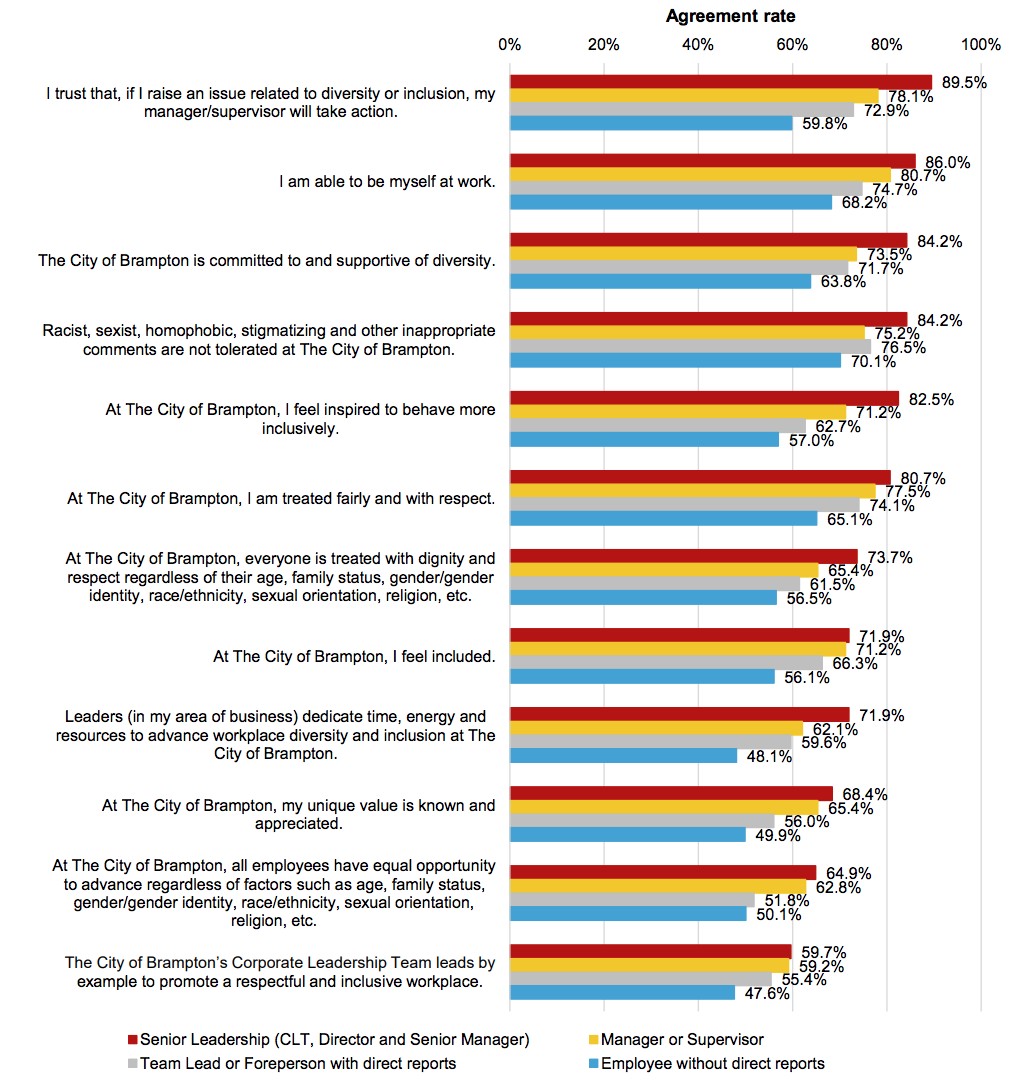 "I think that's what struck me the most, that many people don't feel comfortable in this workspace," Councillor Williams said.
Councillor Williams also raised concerns surrounding the ongoing training and development initiatives surrounding diversity and inclusion, which staff informed her are currently not mandatory. Staff could also not say whether the Organizational and Learning and Development Team that runs the program within the city had received such training themselves.
In order to rectify the issues discovered through the survey, CCDI made a number of recommendations to be implemented over the next several years. These include creating a corporate (staff) diversity and inclusion committee, tasks for improving job postings and policies to make city hall more welcoming and open to diverse job candidates, as well as a position solely dedicated to implementing a diversity and inclusion strategy.
On the latter there appears to exist some confusion about this position moving forward.
Initially, city staff informed The Pointer that the city currently does not have a position dedicated to equity and inclusion. However, during Wednesday's committee meeting, CAO David Barrick informed council that currently the city has a diversity and inclusion "advisor", a position that has been in place for over a year.
Barrick continuously avoided committing to whether the city would be hiring a specific position or "elevating" someone up from an existing position, despite repeated questions from Councillor Dhillon about the position and the need for a permanent equity and inclusion director.
Moving forward, council has moved to adopt all of the recommendations made within the CCDI report, while at the same time moving forward with a full-fledged audit that will take a deeper look at process and policy in order to make concrete recommendations for improvement.
Few specifics were offered about the scope and deadline for the upcoming audit, but Councillor Dhillon put a "soft" deadline for the end of this council term.
The timing of when to move forward with the audit was difficult for council which juggled with the reality that any work on the audit would take away from ongoing implementation efforts from the survey that was just completed.
"I don't mind doing a deeper dive," said Mayor Patrick Brown. "I think that should come in the context of immediately accepting the recommendations."
Mayor Brown added that it would make sense for the audit to fall under the purview of the individual who is hired for the diversity and inclusion specialist position.
"I would hope that that work would be ongoing," he said.
Email: [email protected]
Twitter: @JoeljWittnebel
Submit a correction about this story