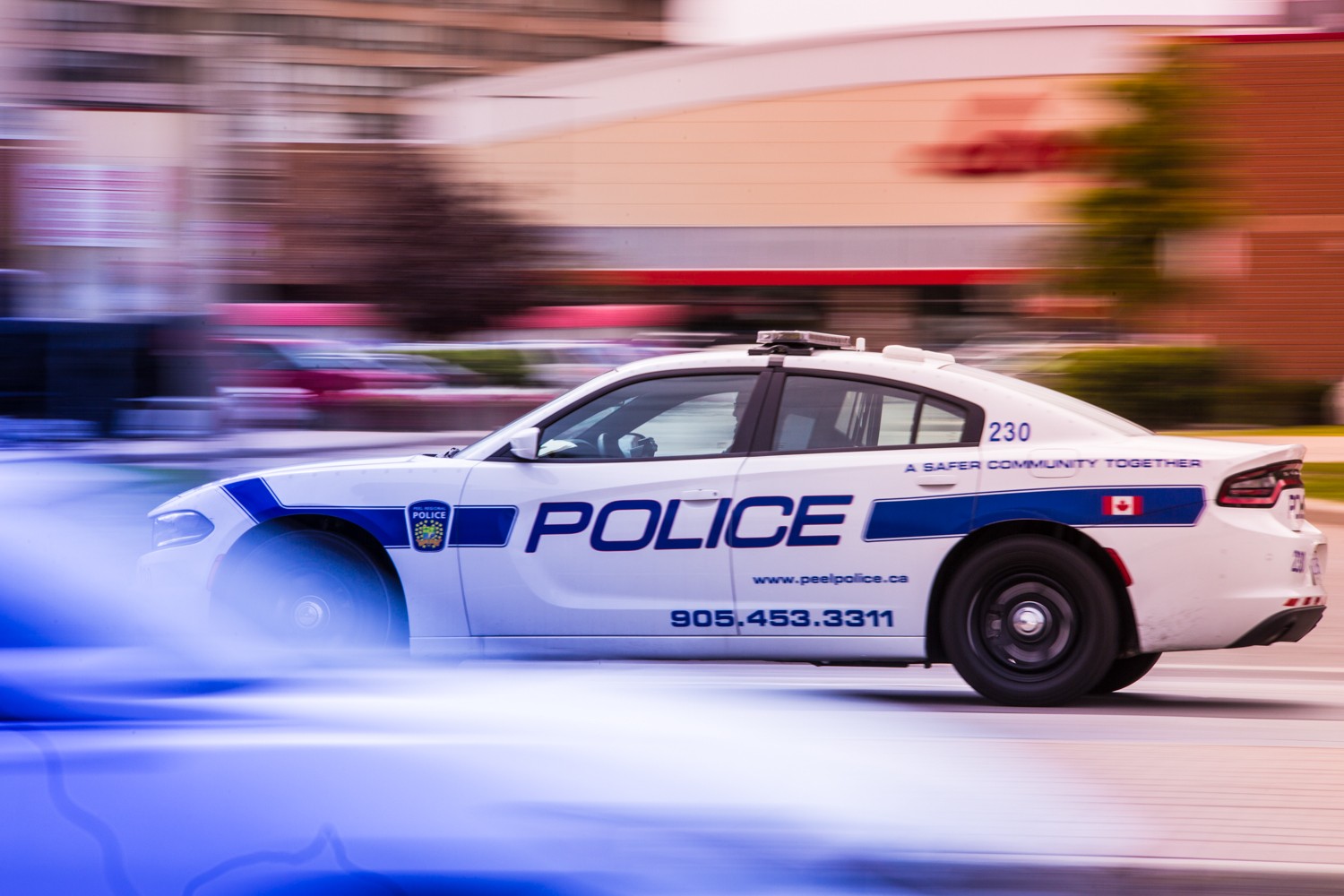 The Pointer File Photos/Graphics from Region of Peel/Peel Regional Police
With new anti-gun & gang grants not coming until spring, difficult decisions loom over Peel police budget
The upcoming discussion on the 2020 budget for Peel Regional Police is shaping up to be one of the more contentious elements of the ongoing budget talks, and with recent word from the province that new grants to help fight gun and gang crimes won't be open until the spring, it's sure to add further complexity when elected officials set their budget priorities.
It's clear that Peel Region needs to do something to address the rising rate of violent crime. According to the violent crime severity index (VCSI), Peel's rate increased 51 percent between the start of 2014 and the end of 2018, compared to a 27 percent increase for Ontario and 17 percent for the country over the same period. The Pointer previously reported this figure is rising at nearly three-times the rate of the national VCSI. The rise in gun violence in the two cities has played a major role in this increase.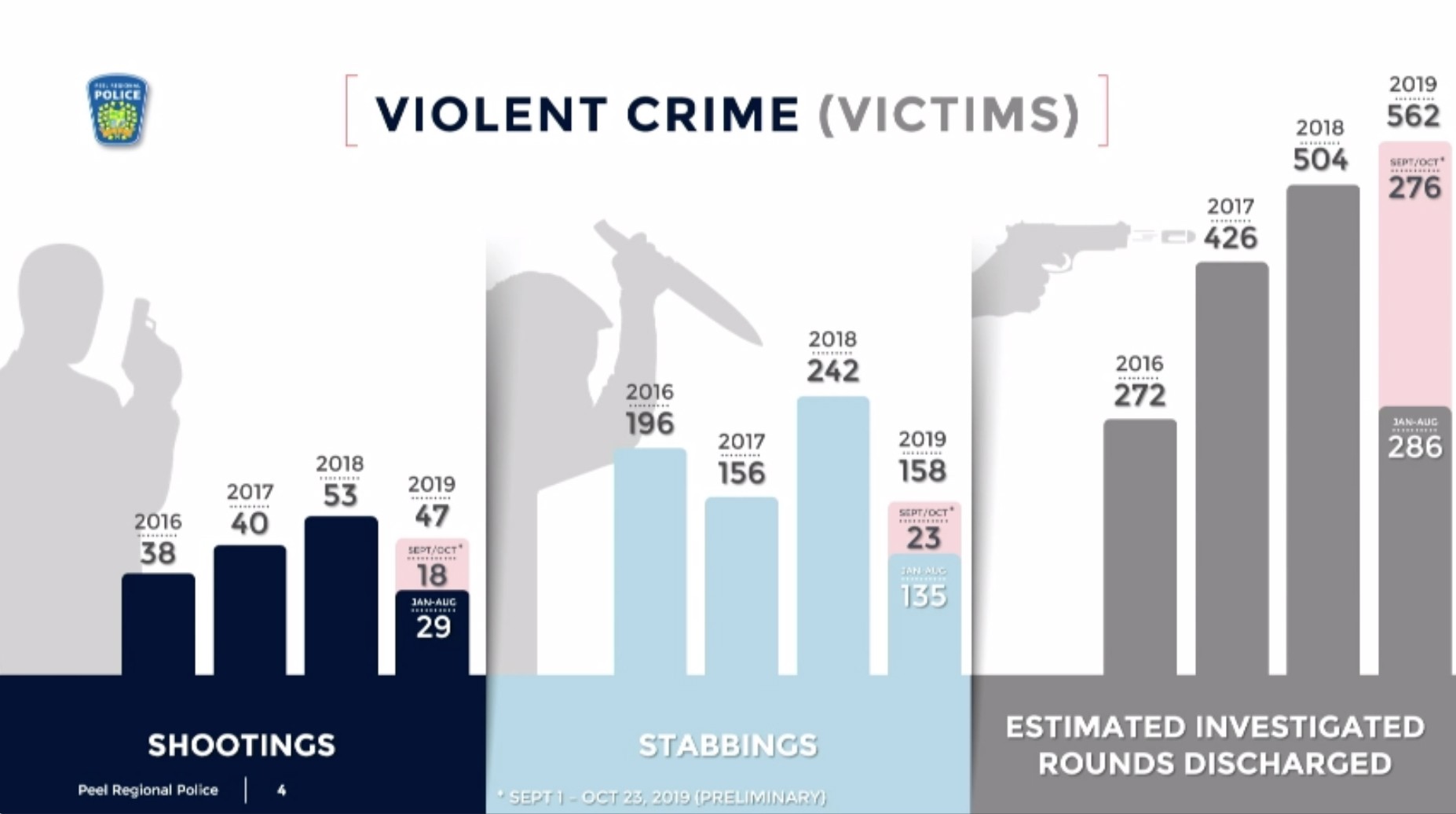 Recent incidents have only reinforced the notion that Peel needs more resources for addressing gun and gang violence.
On Nov. 30, an 18-year-old man was shot dead outside a residence in the Rosepac Avenue and Metzak Drive area of Brampton. A white or light-coloured vehicle was seen leaving the area after the shooting, which a release from the PRP states is an isolated incident. The homicide brings Peel's total to 26, matching last year's total.
Peel experienced across-the-board increases in the most violent types of crime in 2018. The 26 homicides marked a 63 percent increase over 2017; attempted murders increased by 86 percent; assaults by 14 percent; and sexual violations by 13 percent. In Brampton and Mississauga, there were 242 stabbings, a 55 percent increase over the year before; 53 shootings, a 33 percent increase; and police investigated more than 500 reports of gunshots fired, an 18 percent increase.
In response to this year's violence, which has been trending higher for shootings and stabbings, new Chief Nishan Duraiappah has already announced that the force's homicide and missing persons' unit is getting additional resources to handle the growing workload to help find those responsible for the recent atrocities, including those on Nov. 1 when an 18-year-old was shot to death on the same day two young children, aged 9 and 12 were killed at the hands of their father. The week before his announcement saw two men shot to death in separate incidents in what Peel police are blaming on gang violence.
The proposed $445.7 million operating budget, which brings with it an additional 35 uniform officers, represents $22.7 million more than what was needed for 2019. The overall $490 million budget proposal for 2020 represents a 69 percent increase from the roughly $290 million budget in 2010.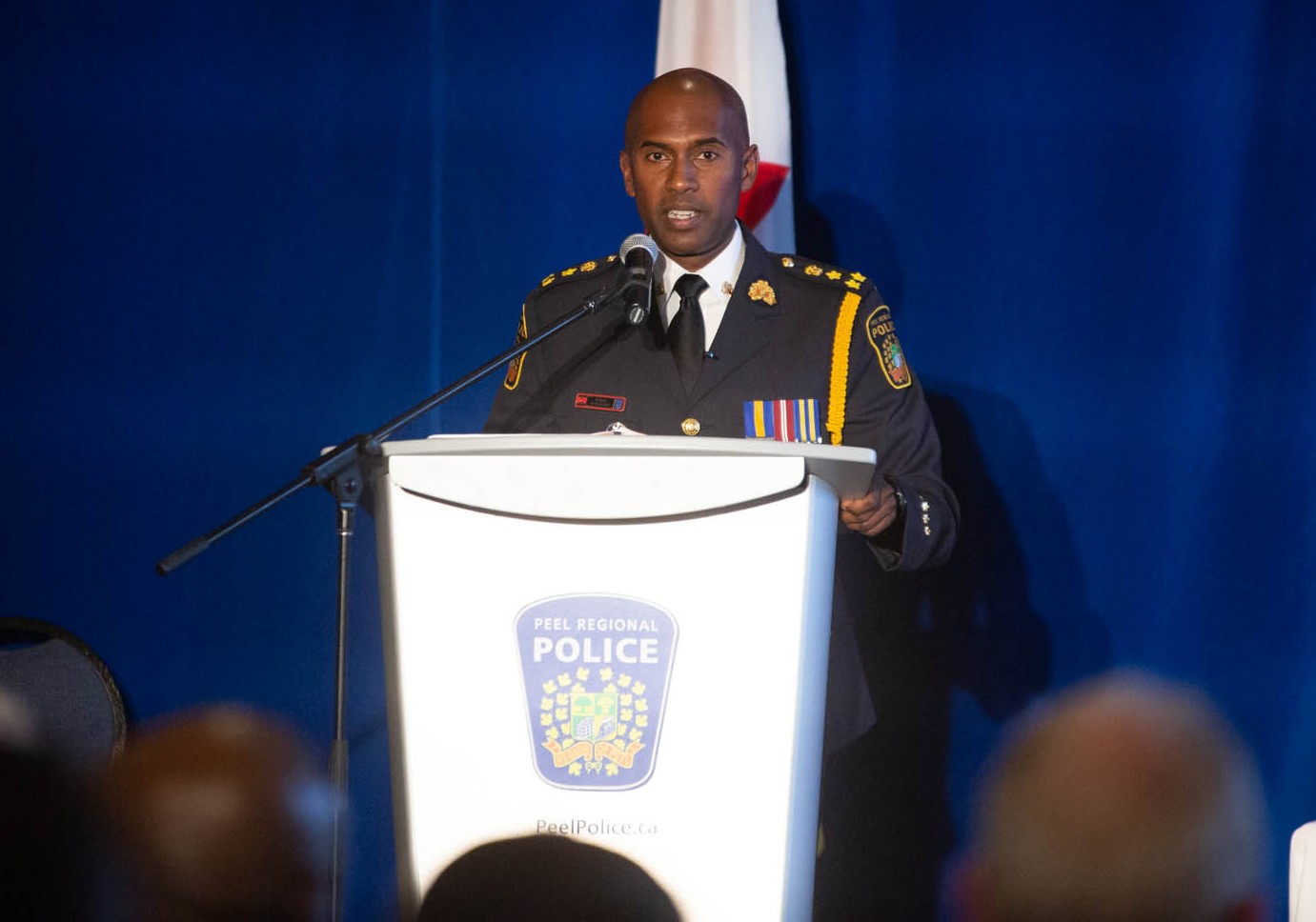 Peel Police Chief Nishan Duraiappah
The brand new contract for officers which sees a first class constable start at $100,420 represents a 41 percent increase from the $71,400 starting salary in 2006.
The proposed increase is driven mainly by $11.9 million in additional labour costs, $2.7 million in "operating and inflationary pressures" and a $2.6 million decrease in provincial grant funding.
Part of that decline could be made up by recent announcements made by the province this year, but Peel will need to wait until the new year to apply for a chunk of the new $65 million in funding.
"Crossing municipal and provincial boundaries, gang activity is spreading across all regions of Ontario and with it, gun violence," reads a statement from Brent Ross, a spokesperson with the Minister of the Solicitor General. "Enforcement and prosecution become more effective at combating guns and gangs when combined with interventions that promote alternatives to gangs and prevent violent offending before it starts. Ontario's strategy balances the government's policy objective to deliver a comprehensive and effective solution to the gun and gang crisis in Ontario, with the government's fiscal priorities and commitments."
This strategy includes $11.4 million from the federal government, announced in March, for enforcement, suppression and prosecution for serious offenders, intervention for gang-involved youth and at-risk youth, and dedicated programs to protect Ontario's youth through programming that keeps them away from gangs in the first place.
In August, a further $54 million over three years was announced through a partnership between the provincial and federal governments to extend the efforts launched earlier in the year, and representing Ontario's share of the $214-million federal Gun and Gang Violence Action Fund
According to Ross, these grants will not be open for applications until April 2020 with more information on how to apply being provided to police services in the coming months.
Along with future grant opportunities which could provide an unknown amount of relief to the police budget, Peel is still waiting on the results of applications sent to the province this year, including $1.9 million through the the Community Safety and Policing Grant Provincial Priorities Funding Stream for initiatives surrounding human trafficking, gun, gangs and drugs.
Ross says police forces will receive the decisions on those applications soon.
"The Community Safety and Policing Grant Provincial Priorities Funding Stream involves a competitive, application-based process. Of the 87 eligible police service boards, a total of 53 applications were submitted from 45 police services boards. All applications were reviewed against strict eligibility and assessment criteria. There will be more information on the grants in the near future," Ross said in an emailed response.
While grant funding makes up only a small portion of Peel's budget, the lion's share is funded with regional tax dollars, these extra funds represent opportunities to tackle significant issues in the community that need specialized attention.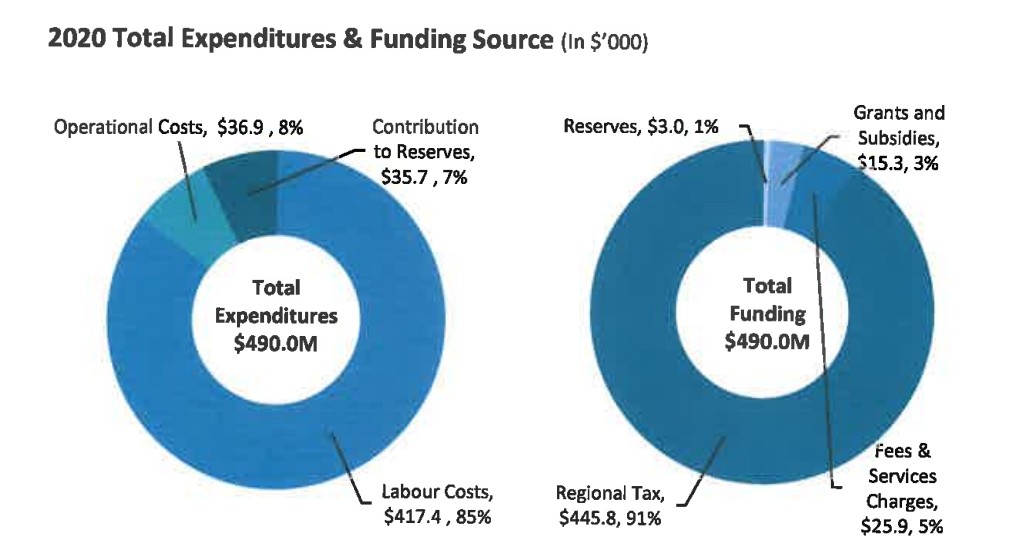 Along with dealing with guns and gangs, which requires a sustained effort, Peel police are also dealing with the growing presence of human trafficking, investigations that are extremely complex to investigate and prosecute, as well as the increasing prevalence of sexual crimes against children (increasing 332 percent over the last five years), both which require special attention.
In 2019, of Peel's approximately $17 million in grant funding, $5.7 million came through the Community Safety and Policing - Local Priorities grant, just over $1 million of which went to support specialized programs like the Internet Child Exploitation (ICE) unit, the firearms program, and RIDE initiatives. However, Peel police have yet to hear any update from the province on future funding allocations for these projects.
"By any index we always seems to get somewhat less than what our per capita (would suggest)," said regional chair Nando Iannicca during a recent meeting of the police services board.
On top of that, police need to grapple with the ever-increasing workload that comes with a growing population. The force dealt with a total of about 43,000 Criminal Code offences in 2018, more than 9,000 of which were crimes against persons (an average of 26 per day), and more than 28,000 crimes against property (an average of 77 per day). The force also doled out about 232 Highway Traffic Act charges on a daily basis, a number that is sure to rise as Peel sees more newcomers arrive, more houses built and more cars on the road.
All of this will be on the table when Chief Duraiappah stands before regional council Thursday to present his proposed budget for 2020. Already, councillors have signalled potential changes with Mississauga Councillor Pat Saito saying she was "disappointed" with the proposed police increase, and other Mississauga councillors signalling a willingness to review the police funding model, which they say sees the city pay $69 million more than needed into the police budget because they claim more police work is being done in Brampton, so it should have to cover this amount. Mississauga argues that it's unfair for its taxpayers to pay an outsized amount for police work that is taking place in its neighbouring city.
If this issue becomes part of Thursday's regional council budgetary debate, expect a heated exchange between members representing their respective cities.
Email: [email protected]
Twitter: @JoeljWittnebel
Submit a correction about this story