File photos/Graphics Region of Peel
Region of Peel needs homeowners to cover multi-billion dollar infrastructure shortfall 
In some ways, the Region of Peel has a rough deal when it comes to maintaining infrastructure and services. Aside from the police, the majority of the region's responsibilities are the background mechanics required for cities to work, but not particularly worthy of headlines.
Waste management, sewage and 1,600 or so lane kilometres of road are among Peel's main responsibilities.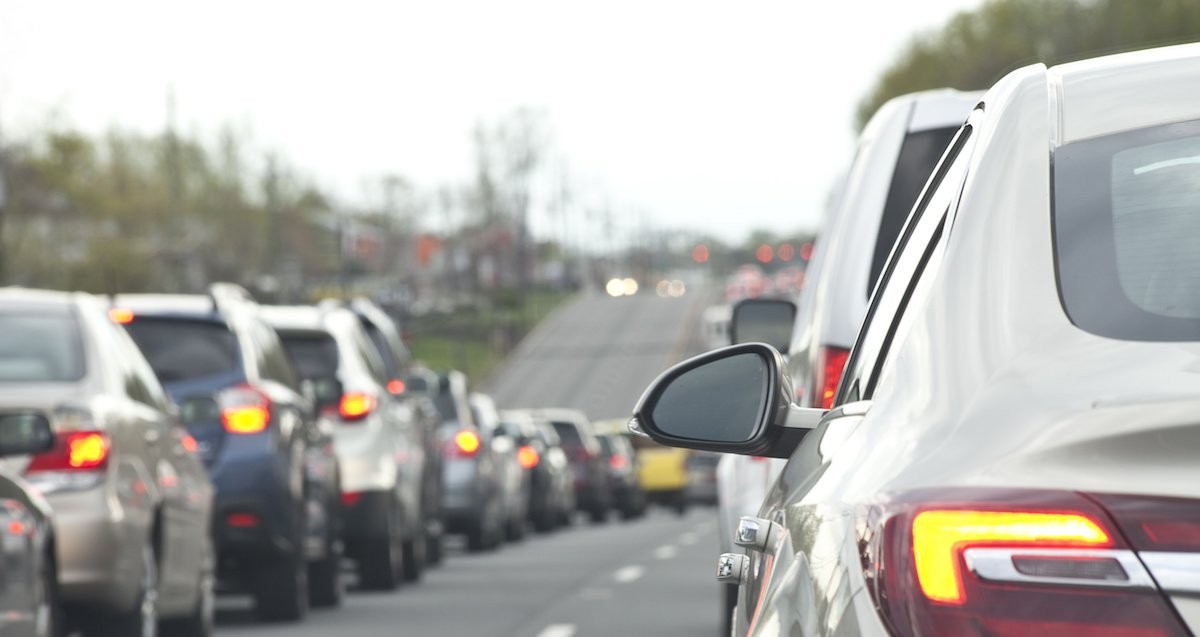 However, despite the less prominent nature of the region's infrastructure, it remains key. Though few regularly think about the foundations of their house, we all understand that if it were to begin to decay, the whole structure would be in danger.
And the numbers in the Region of Peel's proposed 2020 budget suggest that the foundations may indeed be beginning to decay, with significant levies included to address multi-billion dollar infrastructure gaps impacting water, wastewater, household waste and roads among other services.
Of the region's proposed budget increase, an infrastructure levy of 1 percent ($10.4 million) has been included over the next six budgets to help address chronic infrastructure reserve funding shortages. On the utility side, the vast majority of a 6.3 percent rate increase is accounted for by a 5 percent infrastructure levy which is suggested for the next three years.
The respective 20 year funding gaps these levies are proposed to battle are jaw dropping.
The budget document states that the capital infrastructure budget has a funding gap of close to $2 billion across the next 20 years, with the region's responsibility for social housing included in this calculation. In order to close this gap, staff have suggested a 1 percent tax levy until 2026, a measure they believe will close the staggering shortfall.
For utilities, a major spike in charges is proposed to cover another infrastructure gap of more than $1 billion. The proposed utility price hike, which was criticized at the first major budget meeting of the season by councillors including Karen Ras and Chris Fonseca, is designed to cover a gap of $1.4 billion across the next 20 years as well. Calculations by the region suggest a total investment of $5.9 billion will be required over the next two decades to keep water and wastewater facilities in a state of good repair, while accounting for a fast-growing population.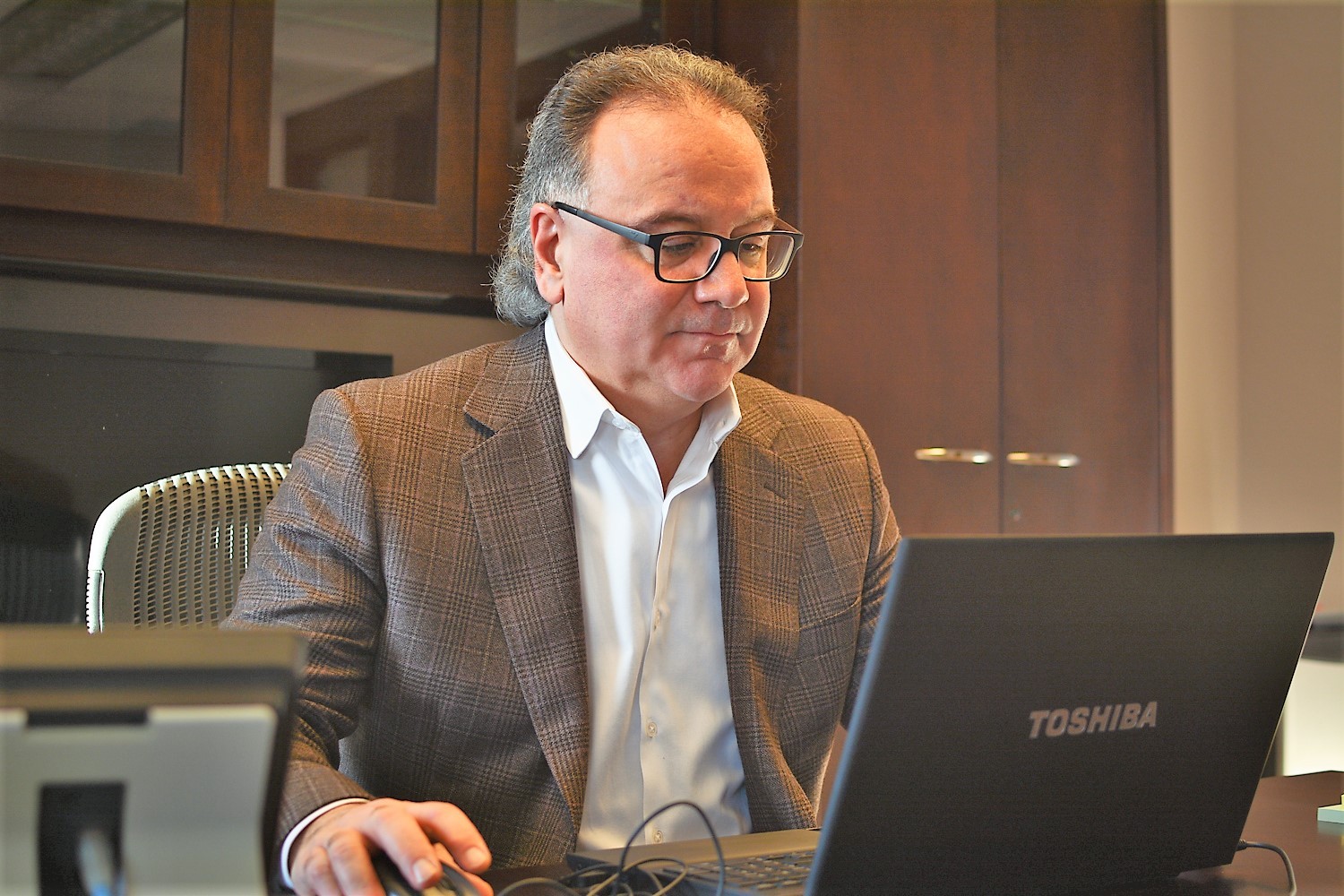 Peel Region Chair and CEO Nando Iannicca
"To mitigate the current unfunded shortfall and to support Peel's long-term financial sustainability, an increase of a 5 percent infrastructure rate or $18.5 million has been included in the 2020 Utility Rate Supported budget," staff wrote in the document. "Analysis shows an annual increase for two more years until 2022 will close the current funding gap."
About $204.5 million of the proposed 2020 capital budget is designated for transportation, largely pertaining to roads. A fairly large portion, $122.7 million, is for improvement projects, many of which include road widening projects like one proposed along Mayfield Road to add lane capacity. A further $52.2 million will go toward reconstruction and resurfacing projects which keep the roads from falling too far into a state of disrepair.
Waste management too, one of the least glamorous and most important responsibilities, requires additional funding. The existing 42 capital projects amount to $228.9 million for the construction of new infrastructure and maintaining existing lines in a state of good repair.
A waste management facility in Peel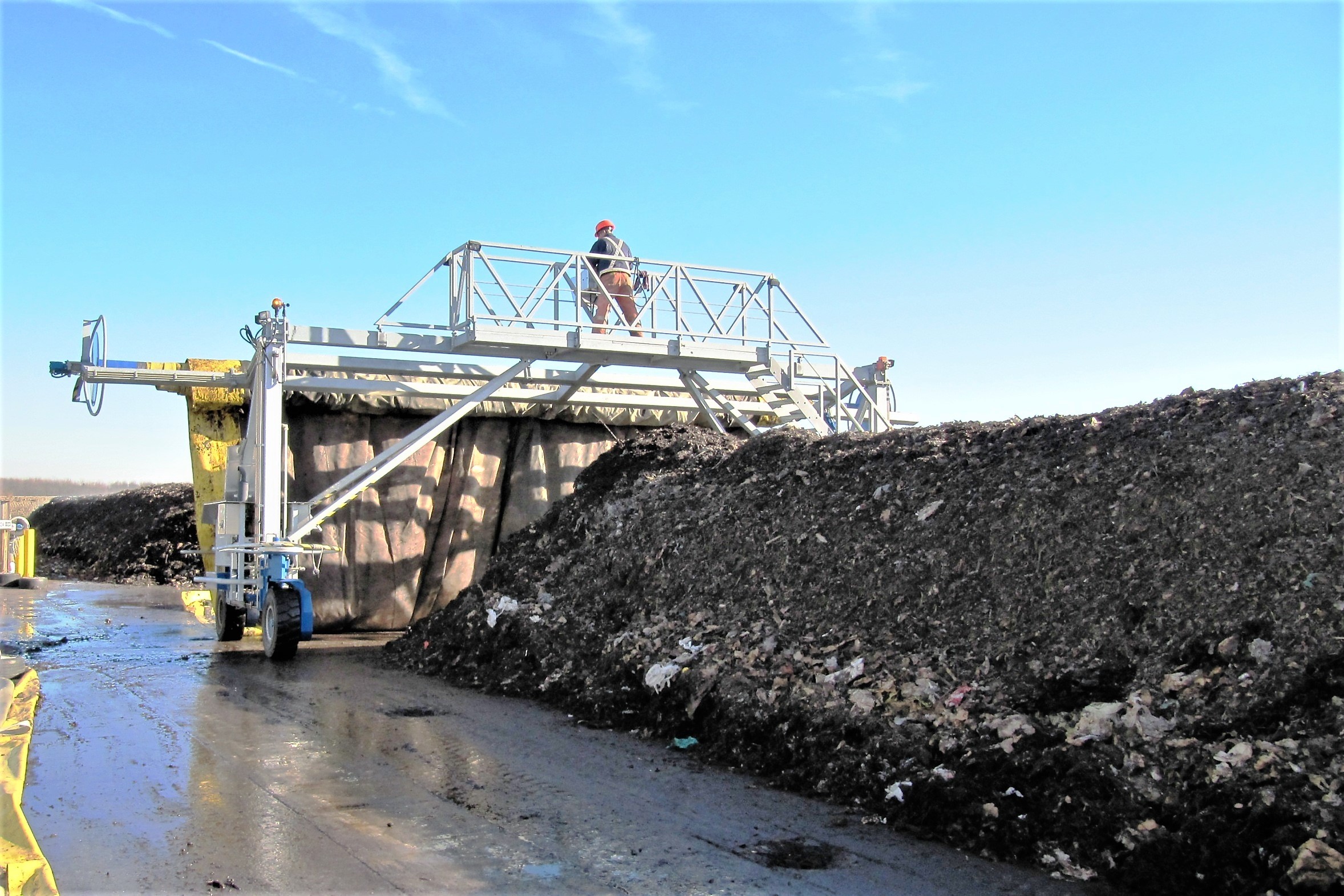 With climate change now impacting the role of planning, the region is upgrading its recycling facility as material recovery is crucial for higher waste diversion rates.
Over the next 10 years more waste centres focusing on sustainability are in the works. A $195 million mixed waste processing facility and a $50.6 million material recovery centre will both support regional sustainability targets. In particular, they will help achieve a target of diverting 75 percent of waste away from landfill by 2034, with the current diversion rate at just 50.1 percent as of 2018.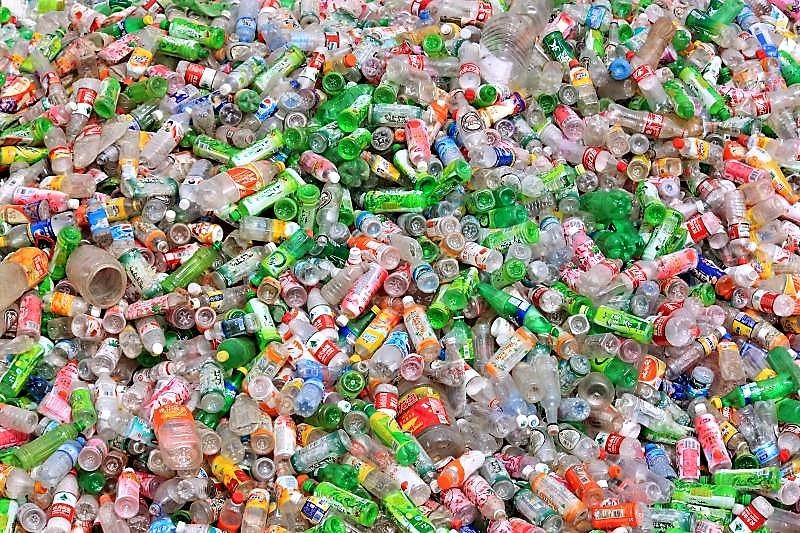 Despite the inclusion of two necessary levies in its proposed budget to address its multi-billion dollar infrastructure gap, there are some clear omissions in the budget document. As The Pointer previously reported, the region's housing strategy appears in disarray.
On November 22, it released a statement outlining an affordable housing strategy that makes no mention of its original affordable housing plan less than two years into its Home For All strategy, which is already way behind its affordable housing targets.
"Peel is one of only a few communities across Canada with a long-term housing investment strategy," Peel Chair and CEO Nando Iannicca said in the press release. "The development of 5,700 affordable rental units on Regional surplus lands and Peel Housing Corporation sites by 2034 makes the Region's Housing Master Plan the most progressive and large-scale housing infrastructure plan developed in Peel. To help us achieve that, we require significant funding and support from our federal and provincial partners."
The Region's latest Affordable Housing Plan

Despite Iannicca's claims, Peel continues to have one of the worst affordable housing systems in the province, with wait times among the longest in Ontario, often forcing some to wait a decade before receiving assistance.
The ambitious Home for All plan, which was supposed to bring 7,500 new housing units online (for low and middle-income earners) each year for a decade, beginning in 2018, has only been able to reach 2 percent of its target so far.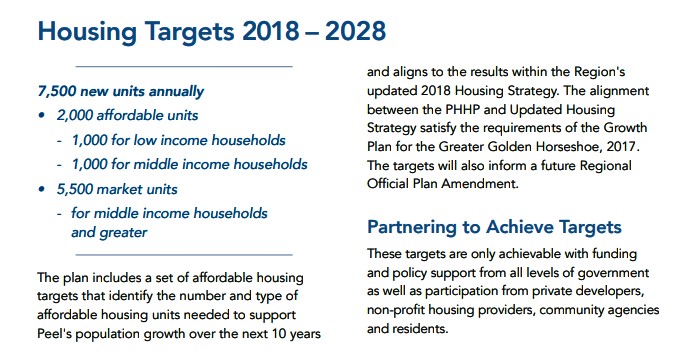 Another question mark in the proposed budget relates to the region's recently stated commitment to sustainability. The region's ambitious climate action plan, which includes a major retrofit program to the tune of hundreds of millions of dollars, also fails to make a significant appearance in the 2020 budget document, despite the obvious infrastructure cost and implications. In the project section of the proposed budget document, climate change accounts for just $18 million dollars of the operating budget, up from $17.5 million the year before, which represents next to no increase in actual additional funding, when inflation is factored in.
As the regional budget document illustrates, the financial pressure on municipalities is monumental. Property tax is just one revenue raising power, the only one offered to the lowest tier of government, yet it is expected to support the Region of Peel, with its $30 billion of infrastructure, while additional costs have been downloaded by the two highest levels of government, such as affordable housing and now a raft of expenses from the Doug Ford provincial government.
With politicians facing pressure to keep tax increases low and many homeowners already stretched to their limit, there is a practical ceiling for how high property taxes can be raised.
As a result, on Thursday, The Federation of Canadian Municipalities (FCM) released a roadmap for the first 100 days of the Liberal minority government in Ottawa, with several demands. These asks range from increased funding to fight crime to resources for the recycling of plastic waste, with infrastructure funding at their core. In particular, cities asked for more from the Gas Tax Fund, from 2 percent to 3.5 of the total, along with considerations around establishing more permanent and predictable models for infrastructure funding. Currently, there is no national affordable housing or transit strategy.
In 2019, the Liberals doubled the Gas Tax payment as a one-off measure for one year to offer more direct funding to municipalities and cut provinces out as the middleman, a move most cities and regions would love to see repeated.
Without further funding going to municipalities from other sources, infrastructure gaps will continue to grow. The complicated process associated with Canada's federal system means that transfers and other predictable models of funding will be difficult to establish. But with the propert tax base clearly unable to keep up with the needs, funding from higher levels of government is the key for municipalities. Unfortunately, Ford has made clear his priority to cut the provincial deficit and has already started to download costs to municipalities.
With the Progressive Conservative's regime of further downloading and cuts in Ontario, the Region of Peel has admitted this will be one of the most difficult budget seasons in memory.
Email: [email protected]
Tel: 647-561-4879
Twitter: @isaaccallan
Submit a correction about this story