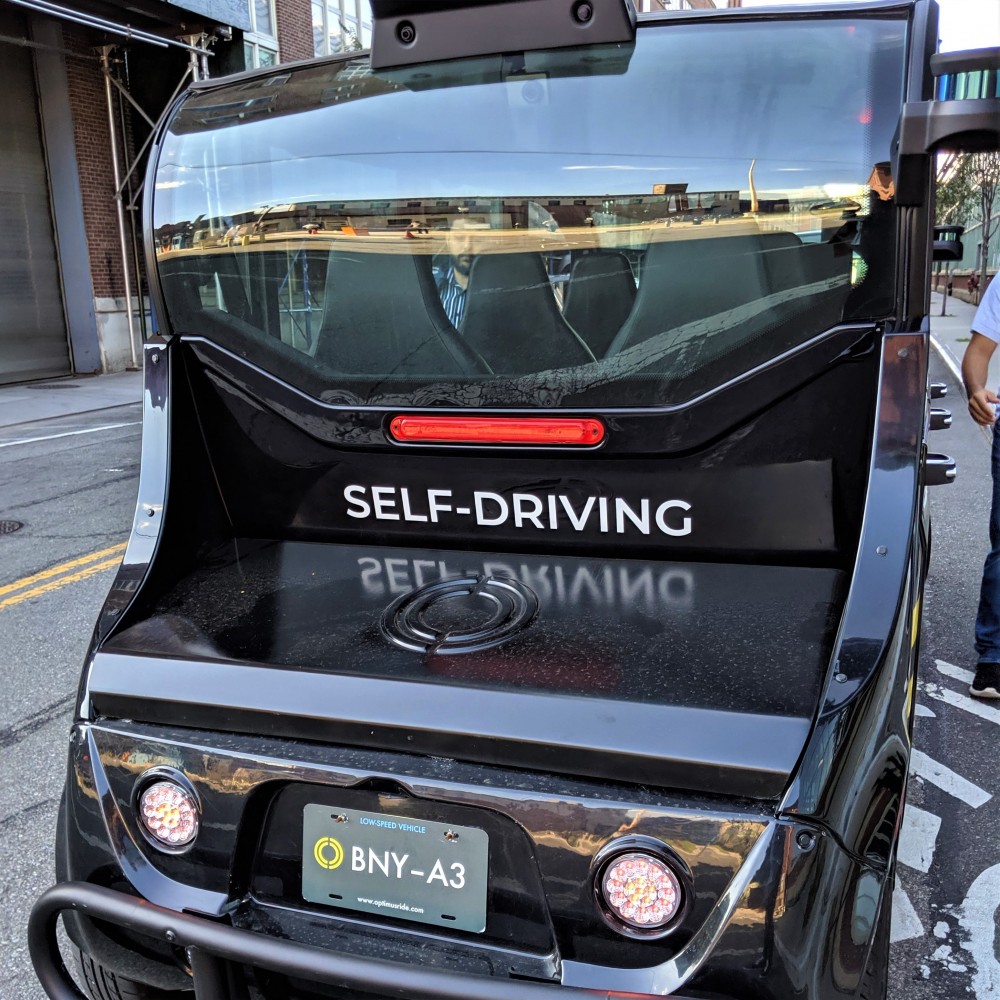 Photo by Isaac Callan/Flickr/Transit Toronto
Autonomous vehicles and more bus rapid transit among options MiWay is considering
Mississauga has a transit conundrum. Some areas are dense with a variety of housing, shopping and businesses. Other areas, though, are sprawling with cul-de-sacs and space for four cars in every driveway.
Providing transit to the former is simple. Routes such as Hurontario Street and Dundas Street make transit planning simple. Hurontario has an average of 22,000 daily riders on its buses, while Dundas has more than 18,000. For transit planners, the only issues on those routes is how to meet demand and deal with overcrowding.
In less dense areas, where driving is the preference of the vast majority, Mississauga's MiWay bus service is faced with a more difficult dilemma. How can the city provide service in a large area for the few there who need it without, essentially, using 40-foot buses as private hire vehicles?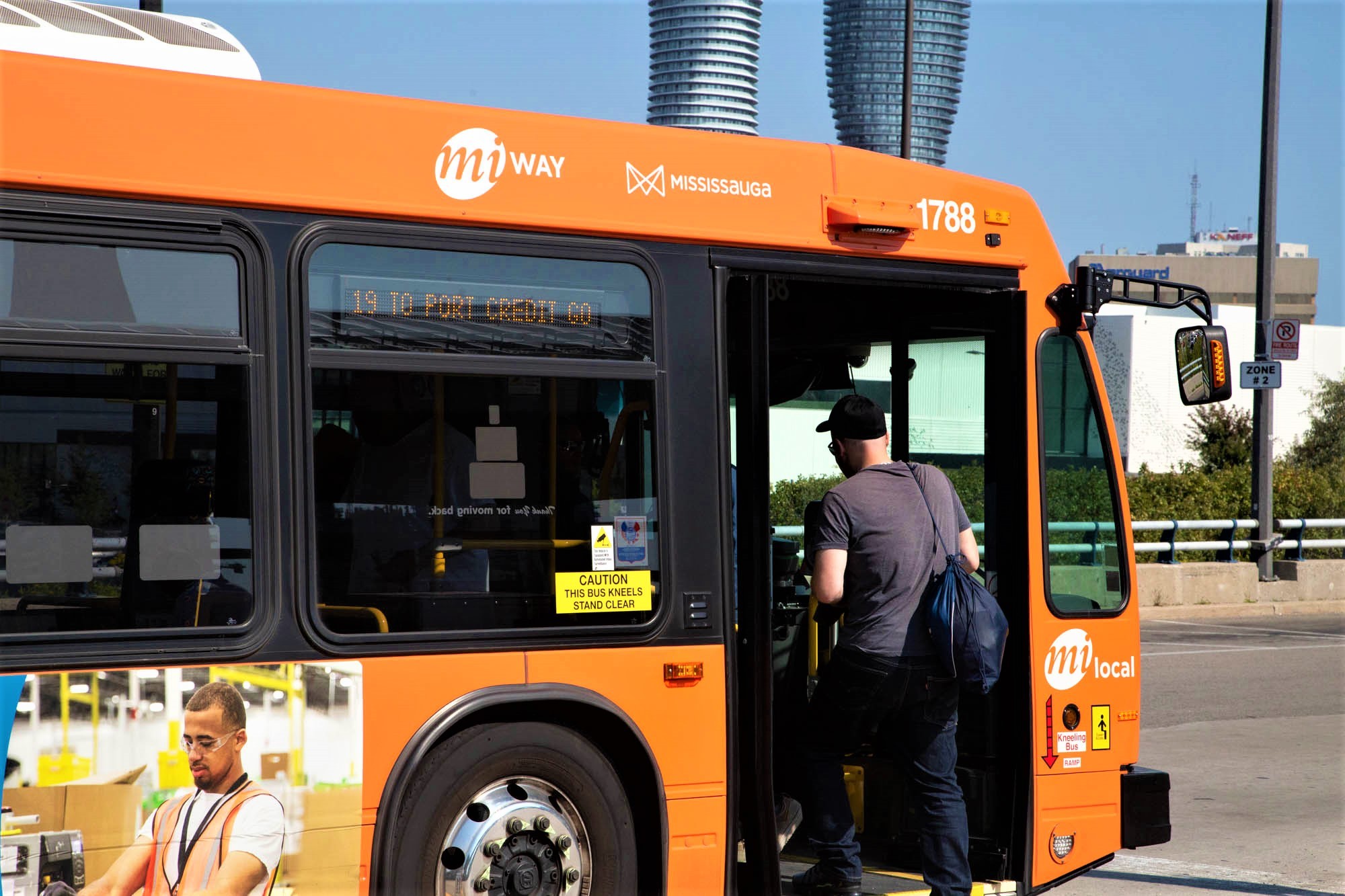 "Transit is really a balancing act about trying to do a whole bunch of things," Geoff Marinoff, Mississauga's Director of Transit, told The Pointer. "It's about trying to get people to work or school, trying to get people shopping or to get seniors to surgical appointments… so you really have to be all things to all people. Within reason [though], we're not running a taxi service. Transit is really a shared experience and we can offer great service if there's sufficient people that want to go to a certain place at a certain time; we can't offer it once a week on a Tuesday at 10 when you want to go shopping. That's a taxi."
Avoiding the operation of a mass transit system at an incredible loss, while also leaving no citizens behind, is a challenge. In the long-term, the onus for creating a successful transit service in the city really rests on planners and councillors. Traditional suburban Canadian planning based around half-acre wide properties and residential cul-de-sacs doesn't work for public transit. Tight turns and parked cars make it difficult for buses to maneuver, while the sprawling design guarantees there won't be many passengers to serve anyway.
In the short-term, though, other actions need to take place.
Some, including councillors at the most recent budget deliberations, have suggested that serving local routes with limited demand could be done with smaller vehicles. But, labour costs rather than the size of vehicles or amount of fuel, would still limit this option.
According to a current job listing through MiWay, transit operators are paid $70,574 per year after their first year based on a forty hour week. According to the 2018 Ontario public salary disclosure list of all public employees making $100,000 or more, just under 100 MiWay bus drivers made between $100,000 and $120,000. These unionized positions are, generally, the highest expense for operating any bus.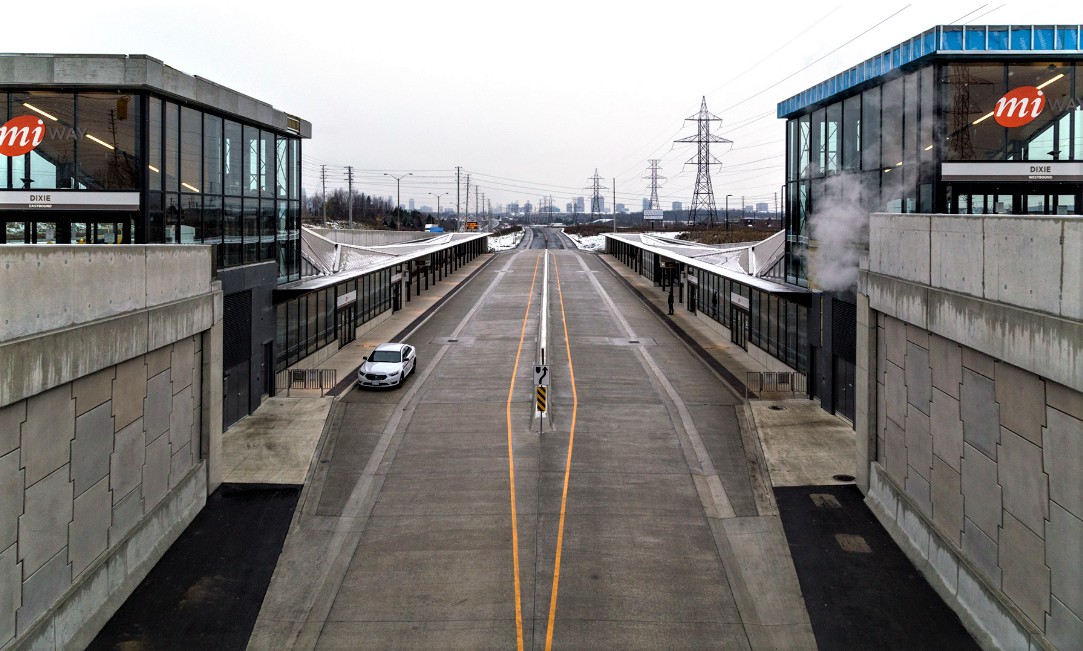 Mississauga's designated bus Transitway
With that in mind, Mississauga and MiWay are planning to get creative over the next five years and are looking to the innovative tech sector to fill a complicated gap in the cost-benefit analysis.
"I think we need to be open that there will be different service delivery models," Marinoff explained. "If you have a bus with 50 people on it, that's 50 people not in cars. However, if you take that same 40-foot bus and put three people on it, that's the wrong model as well. So we need to just be receptive to different ways of delivering service – you've got some disruptive technologies coming."
In particular, the option of self-driving vehicles could provide a solution to several of the issues which Mississaugans faces. In an ideal world, small autonomous vehicles could zip around the city's side streets picking people from their homes and dropping them off at local transit hubs.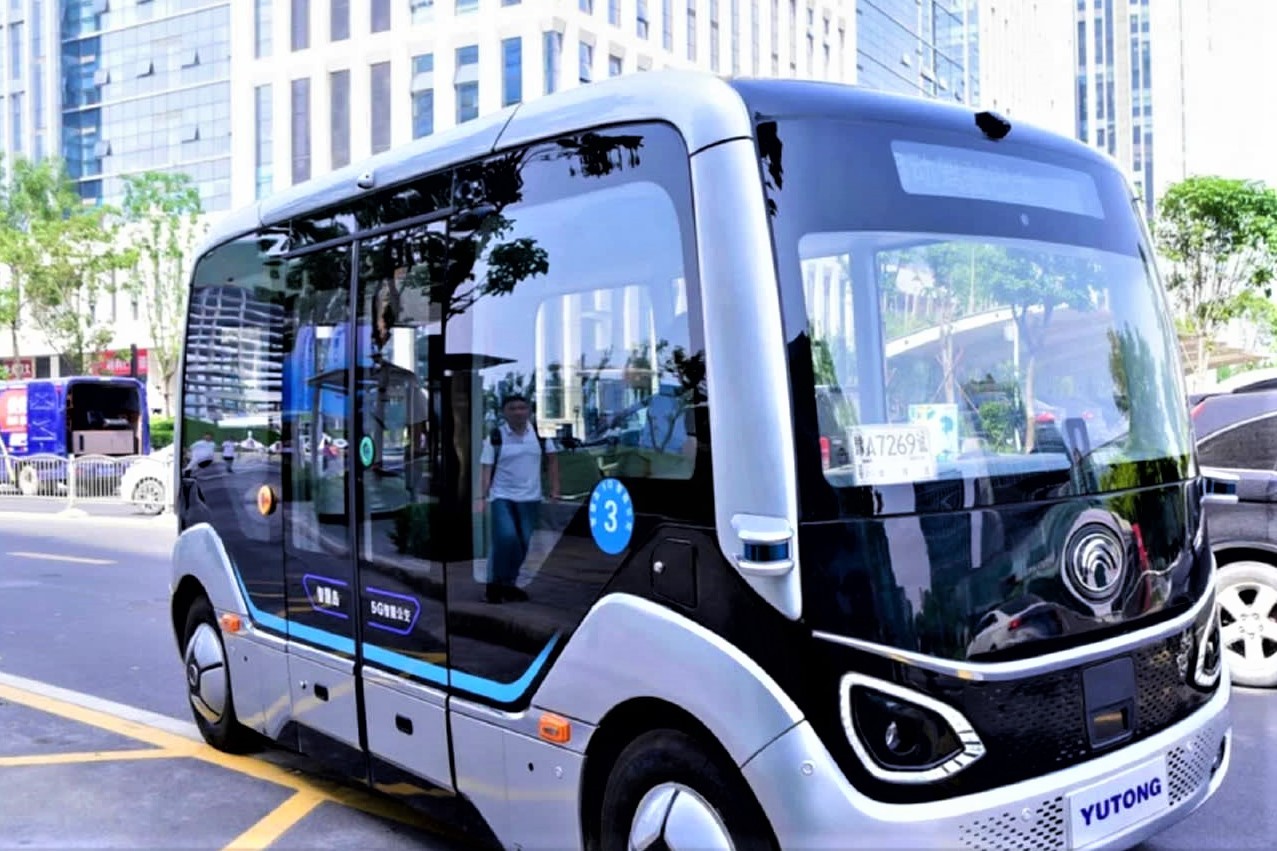 Smaller, self-driving buses are being tested around the world
"[An] electric vehicle that's autonomous to get you to the GO station from a low density area? Great, but if you live on Hurontario, get on the LRT with all the other people," Marinoff added. "Right now we've just set the contract for MiWay Five 2.0, the plan over the next five years, and one of the things that this plan will be looking at is these disruptive technologies; these other players in this sort of transportation mix to make sure that we're aware of them and what's the right solution… I think the key piece is how we bring these into our transportation options in a complementary way, not a competitive way."
In Canada, Edmonton, Montreal and Toronto have all announced or completed pilots into self-driving electric shuttles, while examples also exist at London's Heathrow Airport among other such systems across the globe.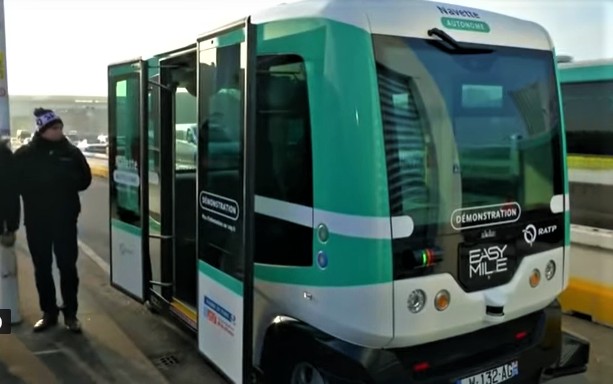 Until the completion of the second MiWay Five plan, Marinoff was coy about how soon the city could see autonomous vehicles ferrying people around. However, ridership data on some of the city's local routes provides clear evidence of the cost-saving the city could get through autonomous vehicles, without forsaking much needed service.
According to internal figures, a total of 29 of the city's 82 bus routes recorded average ridership of fewer than 1,000 daily weekday boardings, a mix of 'rush hour only' and regular local services. The cost analysis of each bus and driver on routes with so few passengers, means the city is heavily subsidizing unsustainable routes, as is its responsibility to all residents. A driverless or innovative alternative would be most welcome.
The 14 (Lorne Park) bus is perhaps the perfect example of this. The route (which hasn't had a ridership count since 2015) averages 468 daily boardings, while the 14A has 188. This route essentially serves communities just to the north of the Lakeshore GO line between Clarkson and Port Credit. As a result, the service is only really designed for a small number of people and, generally, delivers them to GO stations just outside a comfortable walking distance. While such a route is vital to motivating locals in Mississauga to use transit and connecting them to a larger map, its timetable of roughly two buses in each direction per hour from 5am until just after 10pm, highlights a significant cost to the city.
Until smaller, cheaper and perhaps self-driving vehicles can be integrated, the city is a little stuck. One short-term stop-gap in place on the city's waterfront involves the soon-to-be built Brightwater development, which will run a private shuttle bus between the new neighbourhood and Port Credit GO, as previously reported by The Pointer. Asked if similar schemes would be encouraged by MiWay in the interim, Marinoff said he was open to exploring private and public models to find a solution to get as many Mississaugans from point A to B by transit.
For its dense areas the city is planning some positive changes too. In particular, MiWay hopes to begin supercharging their express services.
As it stands, MiWay's express buses stop less regularly than local services, but do not receive many of the benefits associated with the type of designated corridor bus rapid transit lines run on. With the exception of a couple of situations, such as those buses running on the Transitway, they still wait at traffic lights and they still sit in traffic.
However, as part of Mississauga's application to the federal Investing in Canada Infrastructure fund, the city applied for $49.5 million to improve its express system. The form of that improvement will be to apply a "spectrum" of rapid transit to express buses: ranging from queue jump lanes or traffic light priority through to designated lane characteristics similar to the Transitway.
"One of the advantages of the bus-based systems is that they're pretty flexible and BRTs come in all shapes and sizes," Marinoff said. "In fact, there's a spectrum. You can have a BRT that is an express route with limited stops and some enhanced stations, much like Zum [in Brampton] or York [Region] Viva, which is centre running. You can also have a transitway like us which is totally dedicated road. It all depends on your demand, which is generally driven by your land use."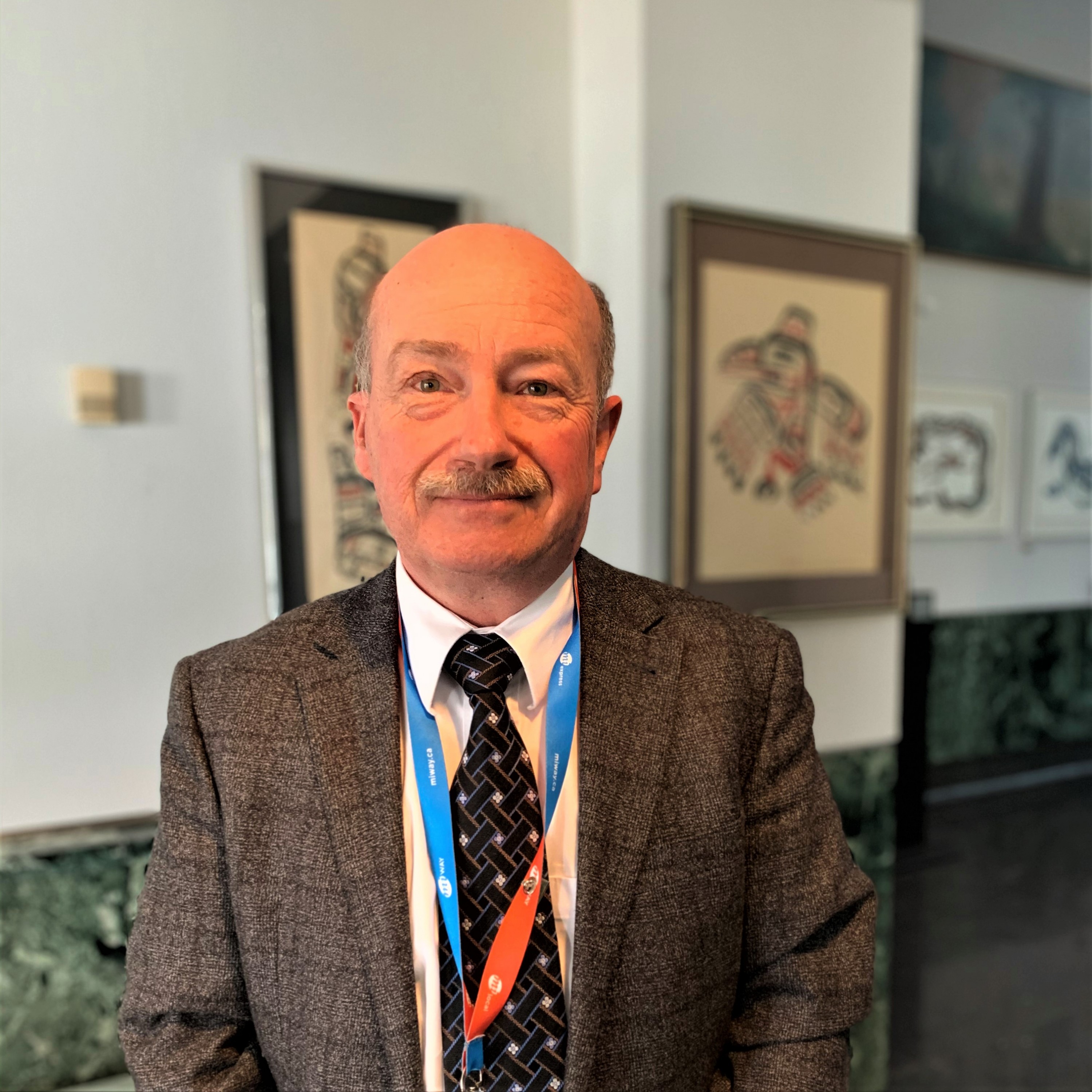 Geoff Marinoff, Mississauga's Director of Transit
The enhancements Mississauga is planning include significant improvements to on-street shelters, such as heating and display boards, alongside the introduction of traffic light priority and traffic-jump systems on major routes. These changes would ideally be phased in across the next five years, with additional and previously announced plans already on the table for a centre-running BRT on Dundas Street and a short section on Lakeshore Road.
Asked if the plan was to transition all express routes to fully-fledged BRTs in the next "10, 20 or 30 years", Marinoff responded, saying: "Absolutely!"
As MiWay moves forward, the vision is exciting. Innovative ideas around improving local transit using driverless vehicles, combined with ambitious plans to increase the speed of transit on the city's express routes should give residents hope of a better system and councillors hope of better cost recovery.
However, pressure remains on council and planners to continue to build a city that can be served by full buses. Shuttle buses and driverless pods are unique solutions, but rapid mass transit is always going to be cheaper. Toronto is a living, breathing example of this, thanks to its significant investment in large infrastructure such as the TTC Subway. Although the capital cost is high, the system means that hundreds, even thousands, of passengers can be transported in vehicles operated by just two drivers. As a result, Toronto has a cost recovery from user fees of 73 percent for its transit system, where Mississauga's sits at just 47, meaning more than half the cost of transit in the city is subsidized by taxpayers, many of whom don't even use transit.
In the near future, the Hurontario LRT could provide huge benefits.
With the LRT on the horizon and MiWay Five 2.0 in development, the city has a shot at an exciting transit future. Savings can be made on small local routes with innovative technology, while express routes can earn their name.
The real key, however, will be a much denser planning and urban design philosophy with bigger capital investments in mass transit that will pay for itself.
Email: [email protected]
Twitter: @isaaccallan
Submit a correction about this story