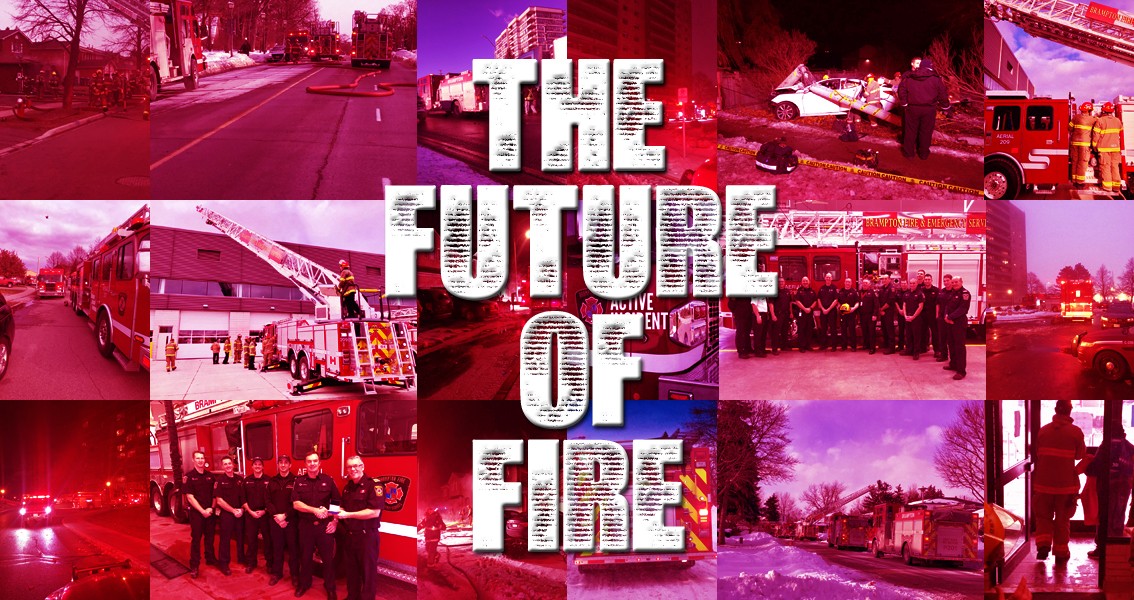 Graphic illustration by Joel Wittnebel/Photos by Isaac Callan and file photos/Flickr/Screen grab YouTube
With only half the fire stations Mississauga needs, response times are dangerously slow
In 2006, Mississauga had a population of just over 668,000 people, a number which rose to more than 777,000 in late-2019. The numbers, from the 2006 census and 2020 budget, shine a light on population growth which continues at pace in the city.
Yet, between 2006 and October 2019, the city didn't open a single new fire station.
As more than 108,000 people moved into the city and called Mississauga home, the fire service found response times growing. Naturally, with a rising population, calls have also increased. Going back to 1994, the city's fire service attended 15,055 annual calls, increasing to 27,428 in 2008 and over 31,000 in 2017.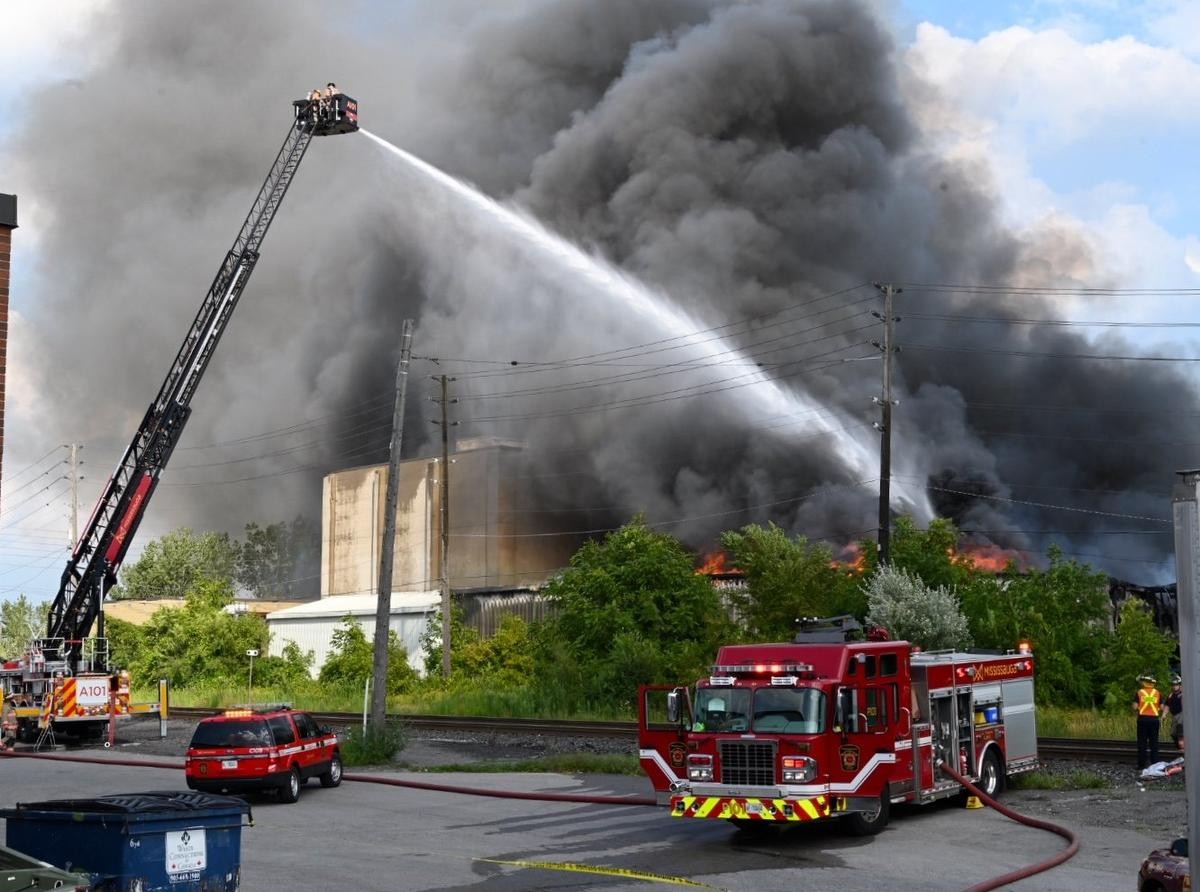 Critically, response times have trended up, meaning that crews are taking longer and longer to get to fires. Where MiWay buses or snow clearing service might measure delays in minutes or hours, the city's fire service counts seconds. This is simply because, when a building is ablaze, every tick of the clock is vital as the fire grows and people's chances of survival decreases.
The industry standard response time for fire fighters is 240 seconds (four minutes) 90 percent of the time. In recent years, Mississauga has fallen well short of that. In 2013, the average response time was 340 seconds, rising as high as 346 in 2015. As a city which spent decades making room for the car, and in doing so encouraging more drivers, it is unsurprising that fire trucks find themselves losing vital seconds to traffic.
"Congestion has been a big issue probably for the last 20 years, as we continue to grow as a city, we haven't increased fire stations," Fire Chief Tim Beckett told The Pointer. "We continue to look at our location, but also our response time."
And with the City of Mississauga rapidly growing, those response times could safety in jeopardy. In order to achieve the industry standard of 240 seconds 90 percent of the time, Beckett estimates the city would need more than double its current allocation of fire stations, something it simply cannot afford.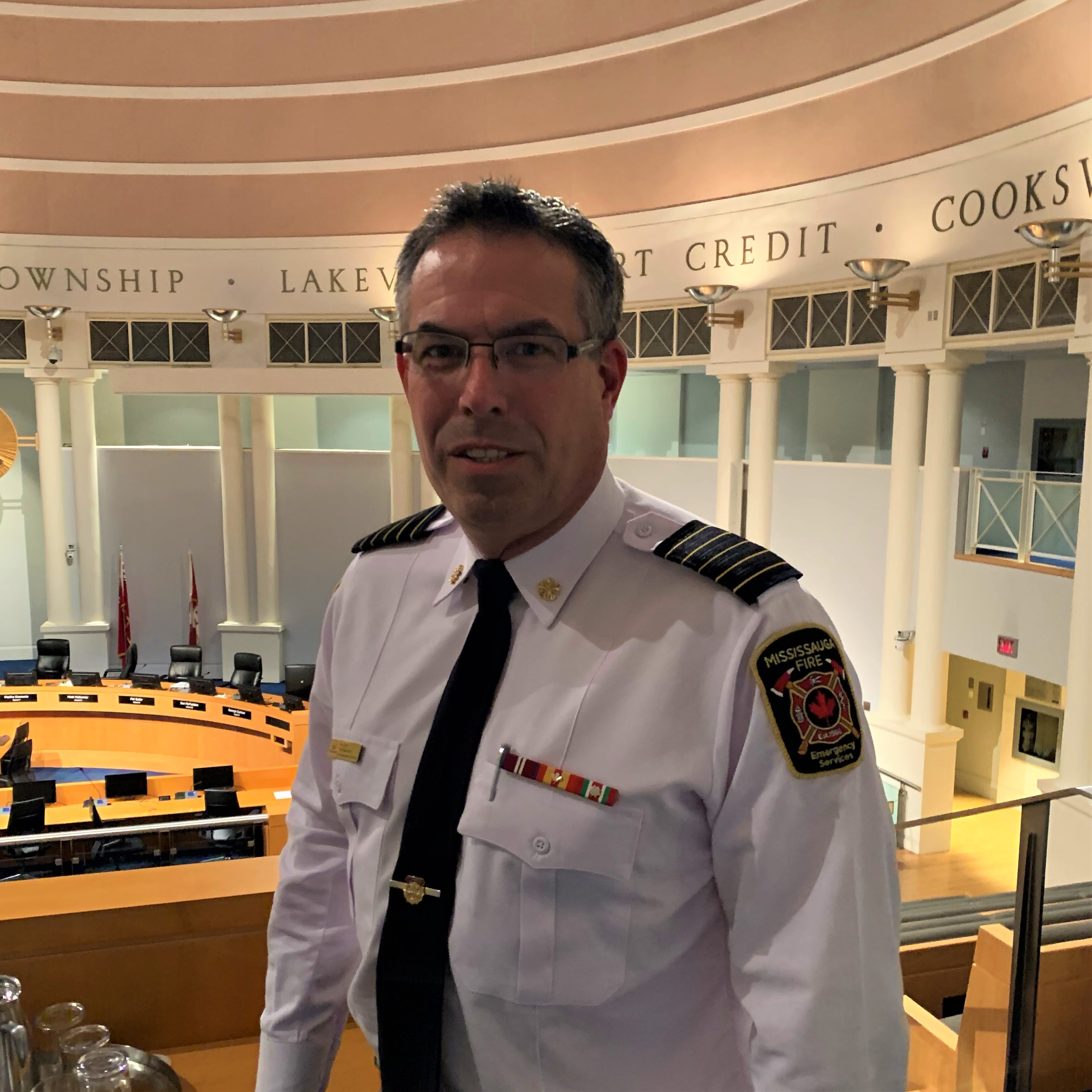 Mississauga Fire Chief Tim Beckett
"Our response time has been increasing 1% every year without doing anything, so we know we are increasing in that sense – we're getting worse every year by 1 percent," he said. "For 13 years we have not added a station into the city and the city has grown dramatically in the past 13 years. So we put together a plan that looked at a response model. The standard talks about four minute travel, 90 percent of the time… well, that means we need 44 stations; we currently have 20. As of today (Monday), 21. So that would mean an increase of 23 stations. We realize from a fiscal responsibility standpoint, that's just not doable… ."
On Monday, the city added Station 120 on Eglinton Avenue, the first new fire response location to open in more than a decade.
However, with purse strings tight, the fire service is thinking outside the box. That is to say, instead of forking out to build more than the six fire stations being added across the next 12 years, the city is taking a preventative approach. With the proposed 2020 budget increase of 4.9 percent, on the city's portion of the property tax bill, largely for the maintenance of current service levels (even with a growing infrastructure gap and a wealth of unfunded projects), the fire service must be as efficient as possible. Using a system referred to internally as "the 5 Es", fire fighters are trying to fight the root cause of fires instead of having to deal with burning buildings.
Centred on the concept of education, enforcement, engineering, economic incentive and emergency response, the first four are designed to minimize the final pillar. Until council approved the city's Fire Master Plan last year, inspections from fire fighters were on a request or emergency basis only, meaning there were hundreds, even thousands, of buildings in the city which fire fighters had never visited before for safety inspections. Now, fire staff will make regular visits to every property in the city, phased in across five years.
In theory this should reduce reliance on swift response times by reducing fire and other emergencies. Fire staff based in any fire station would be able to inspect properties around the city, ideally finding gaps or oversights which could cause a fire or prevent proper detection. Addressing these potential problems in a proactive way could dramatically lower the number of incidents while detecting fire or smoke early allows a little more time to get on site before a fire spreads significantly.
Education is, of course, at the heart of the service's new fire prevention strategy. Various programs rolled out by the force are designed to inform residents about causes of fire and will, hopefully, reduce the number of costs.
Although the engineering pillar sounds vague, it may arguably be the most important. With the level of Vertical density coming online, such as the Daniels Corp towers to be built in the city centre and Brightwater near the lakefront, fire-safe construction is key. In particular, with many new buildings above six storeys, fire prevention will be key due to the unique challenges taller buildings present to fire fighting.
Perhaps because many towers in the city are newer and designed with additional fire safety features in mind, statistics suggest the taller buildings have proved to be safer so far. Between 2003 and 2015, there were 156 fire-related injuries and 21 fatalities in the city, with 83 percent of those injuries and 100 percent of the fatalities taking place in Group C (up to four storey) buildings.
Keeping injuries and deaths to a minimum is, naturally, largely based on response times to fires when they take place. Yet, with budget constraints in mind, Mississauga Fire has been forced well below the industry standard. It's hoped that until money is found or a commitment to safety is made by councillors, education can make up the gap. Instead of aiming for 240 second responses 90 percent of the time, Mississauga aims to achieve that number 75 percent of the time.
"What we've done is we've taken a balanced approach to being fiscally responsible, while at the same time keeping a close eye on public safety," Beckett said. "So, for us, we can't afford 44 stations, therefore how can we be just as effective at a lesser cost? If fire services start to put more money into code enforcement and into public education programming, then they can change people's attitudes and they can ensure that the buildings are working properly. You can then start to re-assign your resources based on your risk."
With the modern fire fighting industry generally taking a progressive and preventative approach, Mississauga is not necessarily out on its own for its focus on engineering, education and its other initiatives. Better safety features in modern buildings, from sprinklers to fire doors, play an important part in reducing the risk of fire beginning or spreading in the first place.
However, as the fire on Gosford Boulevard in Toronto last week showed, alongside internationally considered events such as Grenfell Tower in London (2017), fire is still a major public health concern.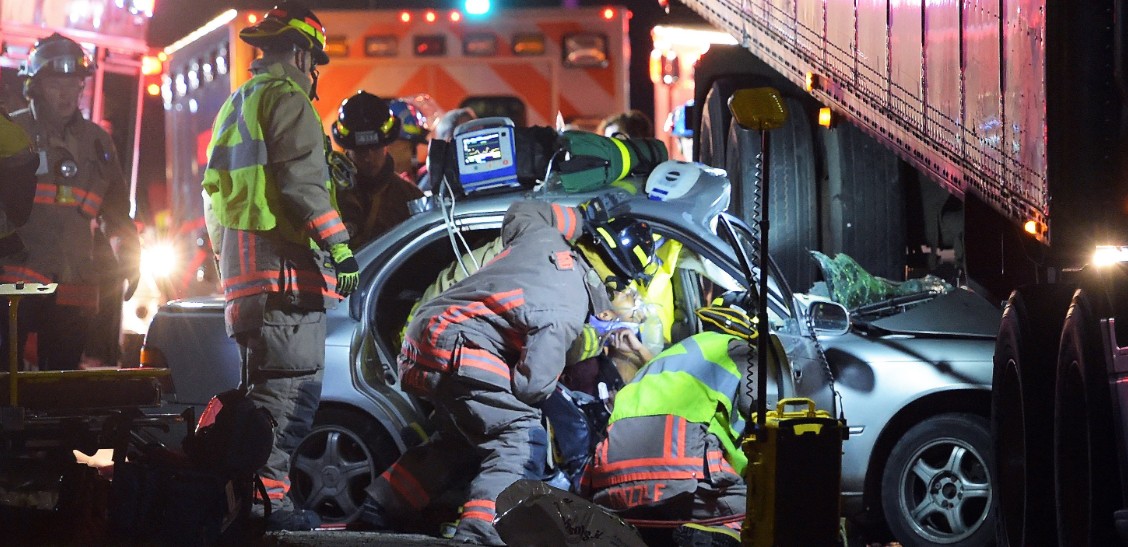 Response times to accident scenes are also slowed by congestion and lack of capacity
The industry standard of responding by 240 seconds 90 percent of the time may seem like a tall order with issues such as congestion and when compared to other response times, but the speed at which fires spread makes it important.
As the city's fiscal restraints keep the fire service in Canada's sixth largest city well below the industry standard, it's new approach will be the key.
Email: [email protected]
Twitter: @isaaccallan
Submit a correction about this story