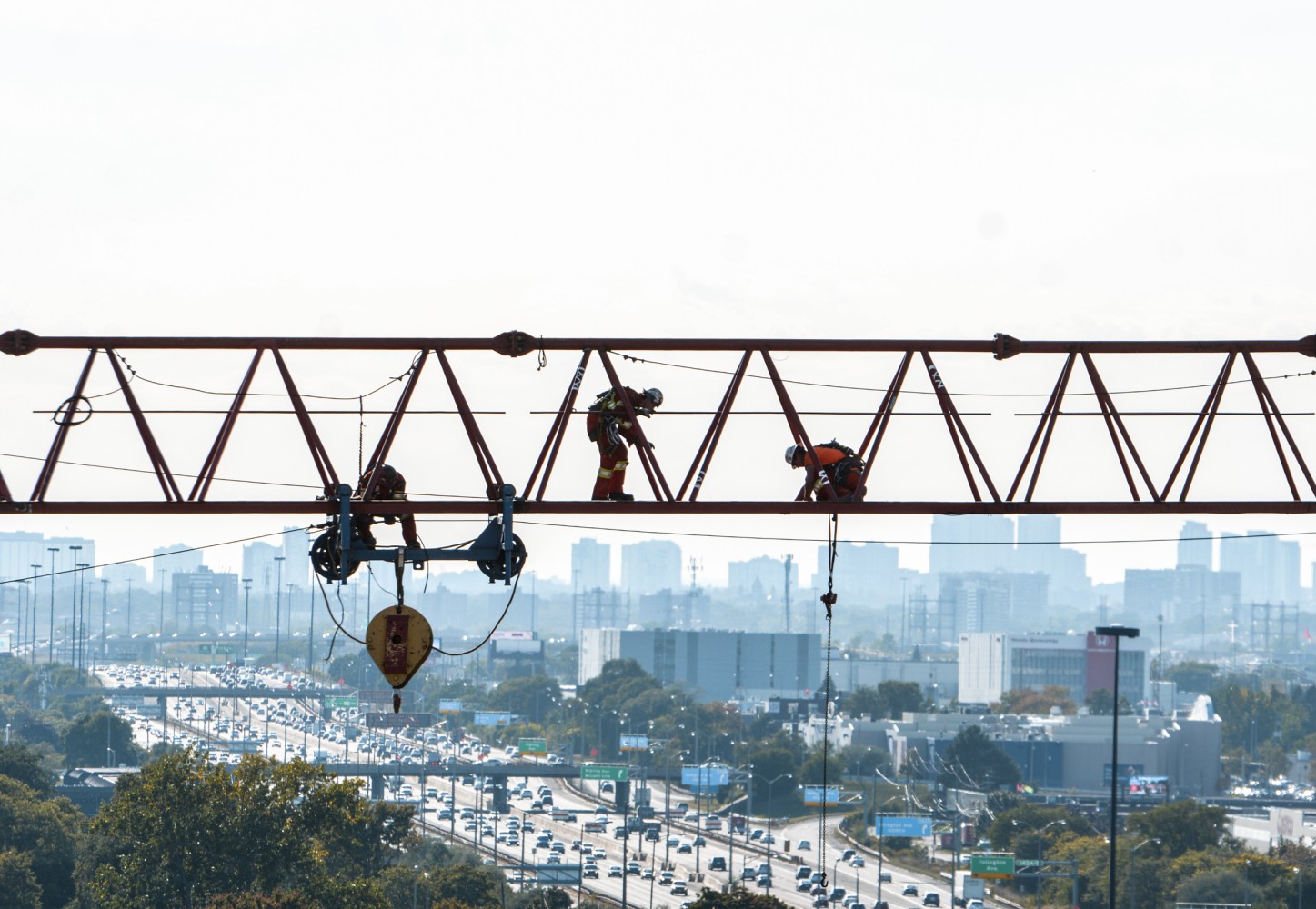 Photos by Joel Wittnebel/The Pointer file photos/Twitter/City of Mississauga
Ford quietly moves to give developers a seat at the provincial planning table
A week before the federal election, Doug Ford's Progressive Conservatives introduced a new feature to the province's infrastructure decision making process. Under the title 'Unsolicited Infrastructure Proposals Framework', they rolled out a system allowing the private sector to pitch their various — potentially competing — visions for city-building.
The new program is open for "all" infrastructure proposals, examples of which include transit lines and stations, highways or healthcare facilities — even energy generation. The press release states the province will focus on projects which provide "the greatest benefits" to the people of Ontario.
"An unsolicited proposal framework is a leading global practice to leverage the expertise of the private sector to develop innovative infrastructure solutions to benefit the people of Ontario and make government open for business," said Laurie Scott, Minister of Infrastructure, when the scheme was quietly announced on October 15. "It provides a clear path for industry to share proposals we might otherwise not have developed on our own."
"We will always work hard for the people, but we must acknowledge that government doesn't always have all the answers," continued Scott. "Our new USP framework will ensure we are listening to the people and businesses that build and operate infrastructure in Ontario to find the best ideas and make them a reality."
In the GTA, Highway 407 is living evidence that this concept is not totally new. Though planned and built by the province in the late-20th Century, the tolled highway is now operated on a 99-year lease by a private company.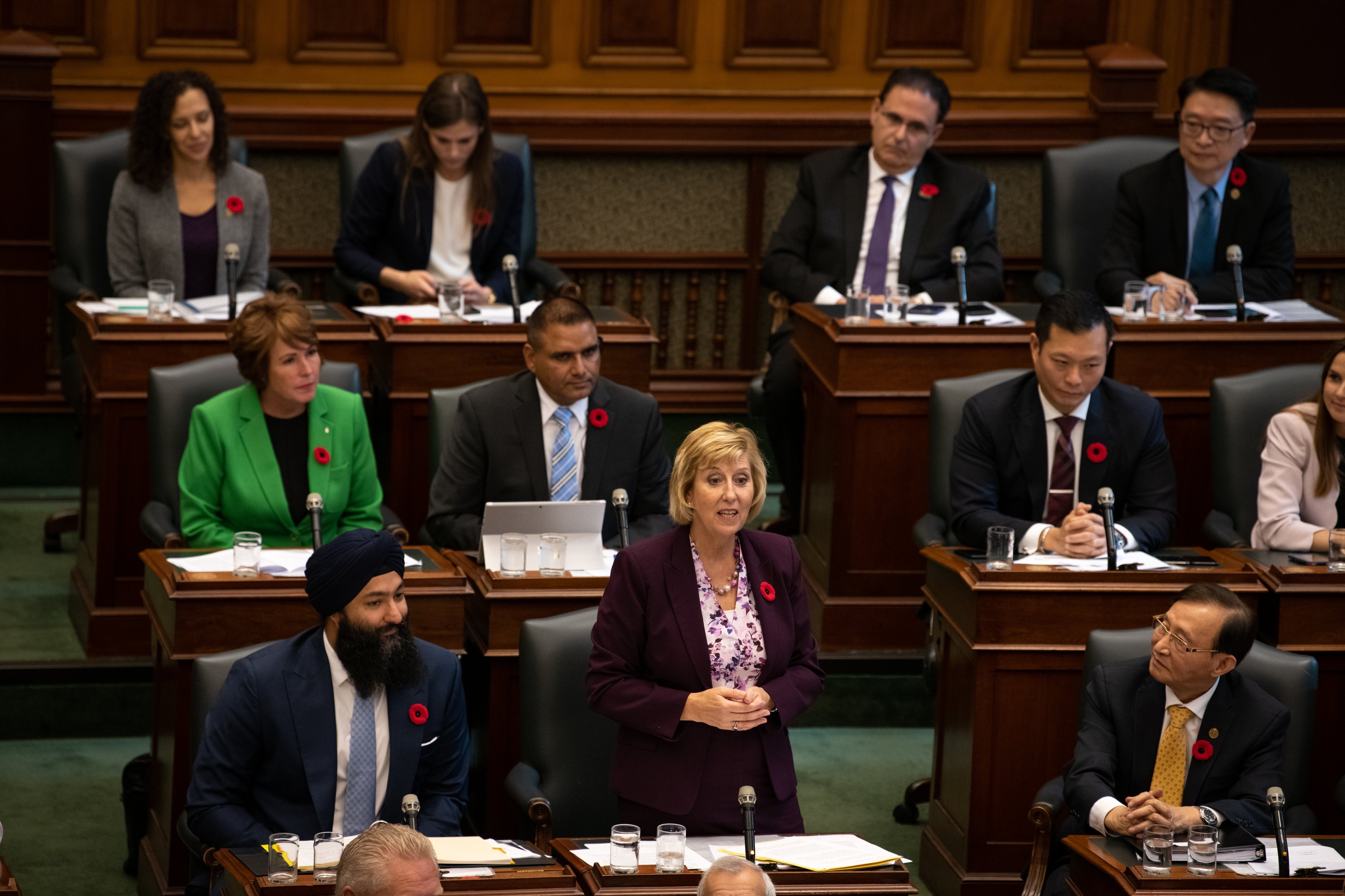 Laurie Scott, Minister of Infrastructure
Indeed, around the world similar frameworks exist. According to the World Bank, between 1990 and 2005, $850 billion (USD) was spent in developing countries on private-participation infrastructure. Such arrangements exist in Chile, South Korea, the Philippines, South Africa and Taiwan among others.
Even before this initiative was introduced, it was possible for private companies to get involved in the infrastructure planning process — just not directly. Under the Building a Better Tomorrow plan (2004), relevant ministers in Ontario were responsible for submitting proposals, which could ultimately be suggested to them by the private sector. According to the legislation, "Unsolicited proposals should conform to meet the guidelines in the framework and be forwarded to Public Infrastructure Renewal Ministry and the appropriate infrastructure ministry for consideration. To be considered, proposals must be consistent with the strategic priorities laid out in the government's investment plans and meet the tests outlined in the framework."
What's different about Ford's new plan is that it appears to encourage the participation of the private sector, not simply utilize it.
There are, naturally, positives and negatives to this. As Minister Scott states, the innovation which private sector competition brings is an obvious positive. Theoretically, the program could inspire competition between private interests who work to create the most efficient systems possible — from hospitals through to transit lines, profit is a motive for them to be built on time and within budget.
However, welcome as new infrastructure is, the lack of coordination has the potential to wreak havoc. Where cities are supposed to plan carefully for many years towards various goals (the Brampton 2040 vision, for example), private interests do not necessarily share that goal. City planners are hired by taxpayers to create a city which works for them, while private companies are simply motivated by the opportunity to make money.
Take Brampton, for example. As The Pointer has consistently reported, the city is desperate for a new hospital. The local health coordinator, William Osler Health System, has admitted that their plans and designs for a new hospital are many, many years away from reality. This provides a perfect opportunity for the private sector to step in. Yet, with the crisis already acute in Brampton and Peel Memorial which are far over capacity, any new hospital could quickly become overwhelmed, in the way Brampton Civic already is. Private planners are unlikely to want to deal with hallway healthcare in their sparkling new infrastructure project, meaning that the profit driven companies would likely make their pitches elsewhere.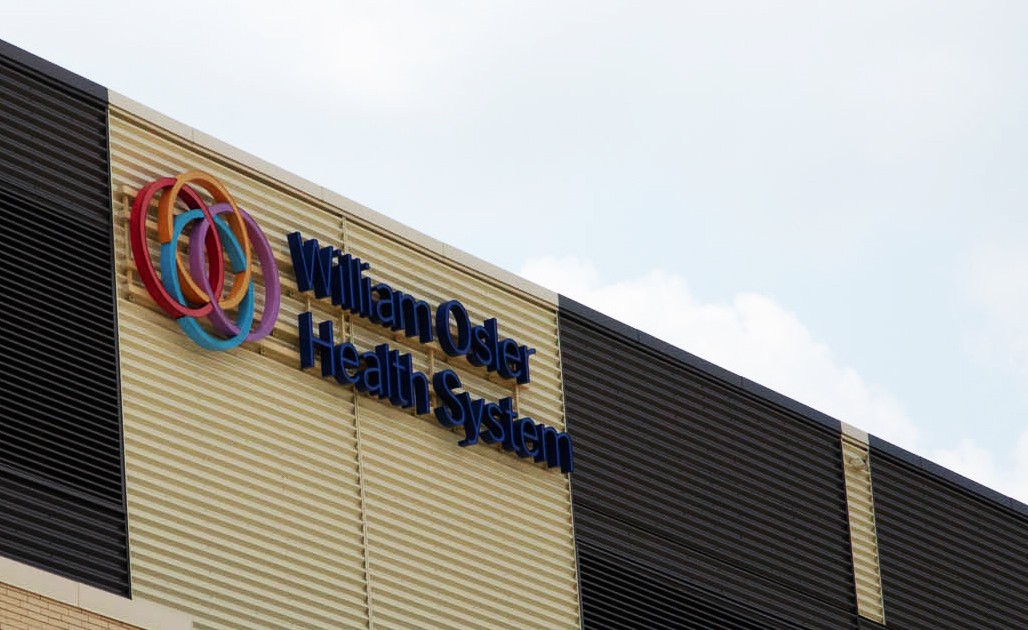 Equally, for cities such as Mississauga and Brampton who are slowly attempting to get a handle on their transit systems, the private sector could become an outside influence not plugged into the local transit system's overall strategy. The Mississauga Transitway is a good example of what happens with outdated planning, something the city has done well to improve upon. Plans for rapid transit along Lakeshore, Dundas and Hurontario are also at various stages of development. A private company coming in and pitching new transit plans to the province could be confusing and opens up the risk of politically motivated interference. Would those routes fit into MiWay or Brampton Transit's long-term goals or would they be motivated by short-term gains?
The recently concluded John Tory versus Doug Ford TTC saga is a perfect example of what happens when another level of government tries to plan city transit without consulting the municipality's grand vision. Imagine what could happen if for-profit companies were added into the mix.
Asked by The Pointer if municipalities would get a veto on projects which did not fit into their planning, a spokesperson for the Ministry of Infrastructures was evasive. "One of the key evaluation criteria for all USPs is that the proposal must clearly demonstrate a benefit or value to the public," Sofia Sousa-Dias, spokesperson for the Ministry of Infrastructure, said. "Projects that do not benefit the people of Ontario will not move forward. The province is anticipating engaging municipalities and other stakeholders in the same manner used for comparable provincial projects."
"To clarify as well, the USP Framework is not a funding program, nor has dedicated funds," she added. "It is a framework to accept and evaluate proposals in a transparent and consistent manner."
The fact that no direct funding streams are associated with the program raises further questions. Recently, Brampton and Mississauga laid out various infrastructure wishes to the provincial and federal government, some of which are guaranteed funding, others of which will be assessed on merit. The Ministry's official line on funding implies that, instead of simply competing with other municipalities around the province, Mississauga and Brampton could soon be competing with private companies as well to gain provincial funding for their infrastructure needs. With details still scarce, there is a chance that more parties are now competing for a slice of the same pie.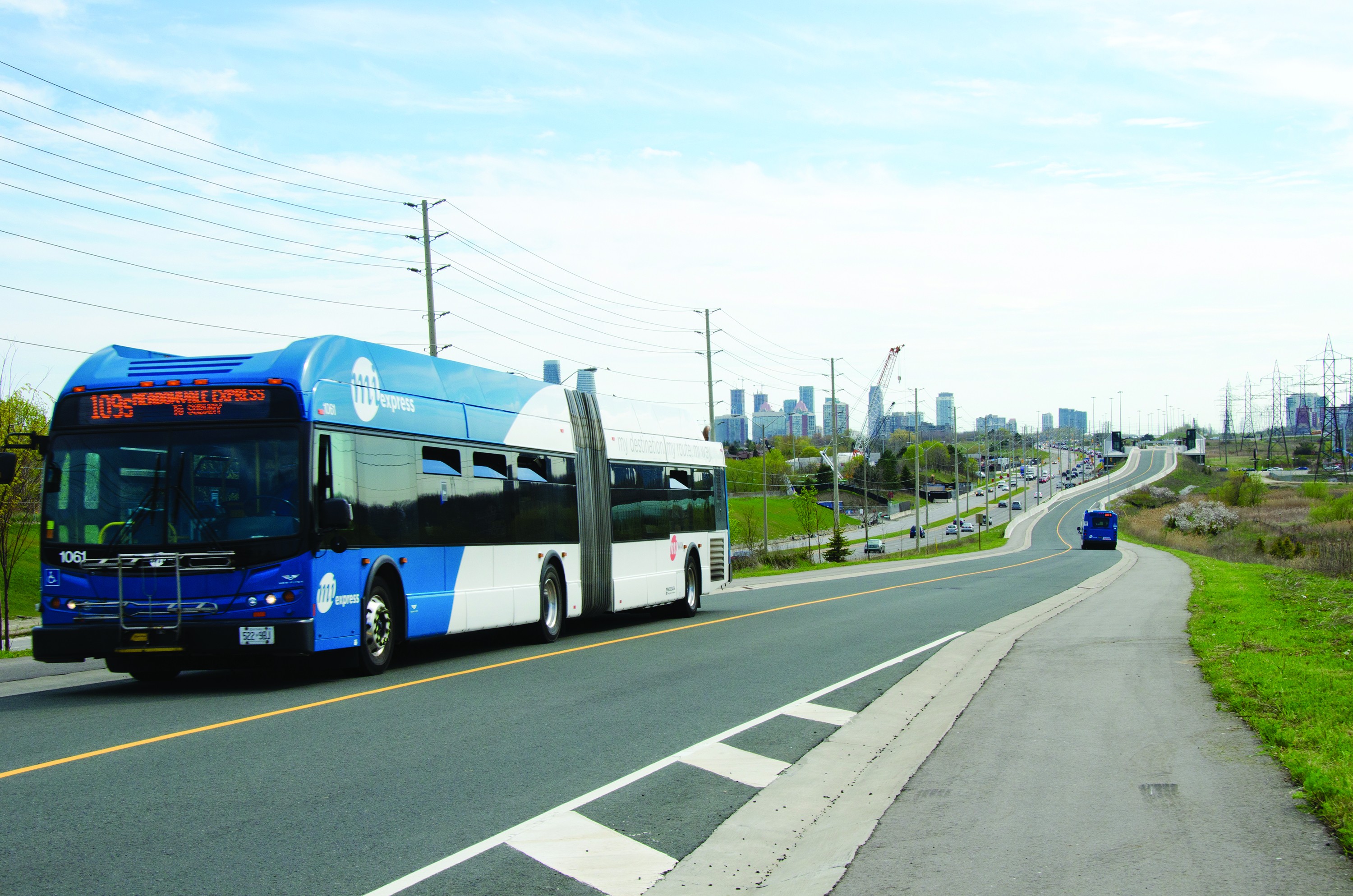 Allowing private interests into municipal infrastructure projects has the potential to impact long term planning for things like transit.
A system which has already handed a raw deal to Brampton in particular may have just become more competitive. Asked for clarity by The Pointer, a spokesperson said some projects would require no taxpayer money, while those that did would each be evaluated separately. The spokesperson said: "If a proposal requires government funding, it will be evaluated on a case-by-case basis. Funding will either come from ministry existing budgets or ministries will seek funding approval."
As a World Bank report (Unsolicited Infrastructure Proposal: How Some Countries Introduce Transparency; 2007) puts it, such schemes can increase "perceptions of corruption", with companies who sponsored politicians' campaigns skipping the line. However, the Ministry of Infrastructure was adamant the process would be transparent and fair. "The framework also complies with and operates under the OPS Procurement Directive, which ensures procurements are done in a fair, transparent and competitive way," she said. "The program creates a 'front door' to ensure there is a clear and fair process for considering unsolicited proposals."
With a need for more infrastructure projects in both Brampton and Mississauga, the idea of an unsolicited infrastructure agreement could be appealing. The private sector has now been offered the opportunity to pitch efficient ideas, while privately run options wouldn't cost the taxpayer.
However, question marks hover over the scheme. The Ministry of Infrastructure could not confirm if any suggestions had yet been received, though the online portal is now officially open. Largely ignored by the media when it was announced, real scrutiny is yet to be applied to the scheme.
Though it only relates to infrastructure which falls under the provincial jurisdiction, projects must be built somewhere. That somewhere is normally inside growing municipalities such as Brampton and Mississauga. Organizations like MiWay and Metrolinx work in close communication to establish a mutually beneficial relationship and projects which compliment one another. The creation of an unsolicited infrastructure framework allowing private interests to get a seat at the table may worry some cities, with short term profit sparking fears that years of future planning could be thrown to the wind.
Email: [email protected]
Twitter: @isaaccallan
Submit a correction about this story