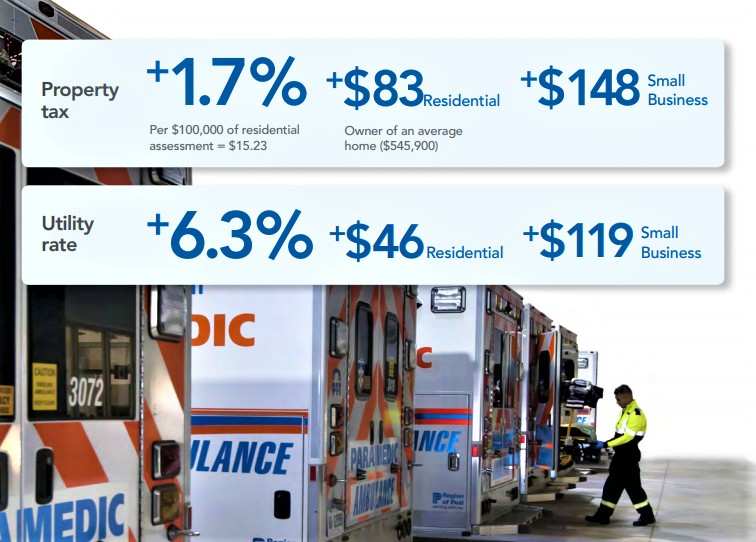 Photos by Joel Wittnebel and File photos/Graphics and charts Region of Peel
Peel budget proposal includes huge utility rate hike, moderate tax increase, while ignoring infrastructure & housing needs
Residents of Peel can now take their first look at the Region's proposed budget for the coming year, including how much more they will be paying for services in 2020.
Currently, the proposed budget would see homeowners paying 6.5 percent more for utilities, and 1.7 percent more in property taxes on the region's portion of the tax bill, which will eventually be blended with the tax increases approved by each of Peel's three municipalities (the final increase depends on which of the three a property owner lives in and what the approved regional and municipal rates come in at). The proposed regional increases alone would amount to an additional $83 in taxes on the bill of an average homeowner (for a home assessed at $545,900), and $46 more in utilities. For the average small businesses it means $148 more in taxes and $119 in utility costs for the upcoming year.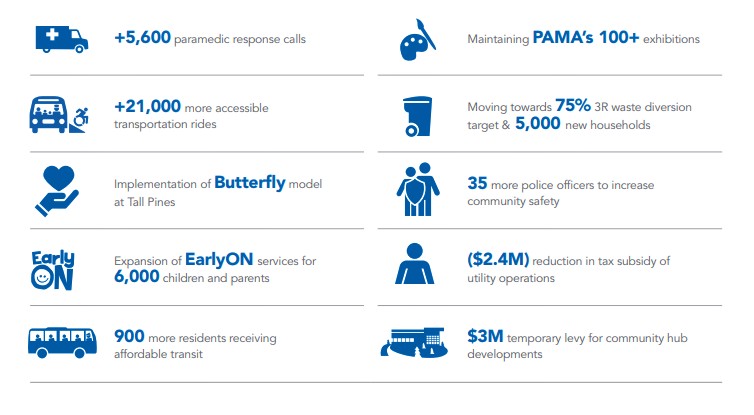 On the surface, the nearly 400-page budget document — now available on the Region of Peel's website (access it by clicking here) — describes a region that is investing billions of dollars in order to serve its growing population and sprawling infrastructure.
However, looking behind the shiny investments that are highlighted at the front of the document like prized peaches, it's clear the Region of Peel has a very difficult future ahead, one that will be filled with tough decisions for councillors.
The main drivers of the increase, aside from the typical inflationary pressures, include a $9.7 million increase in labour costs for regional staff, as well as a $9.2 million shortfall as a result of funding cuts from Premier Doug Ford's PC government.
The $2.6 billion operating budget will expand services for Peel's crucial responsibilities like paramedic services, ($1.5 million for 20 new full-time positions), dementia care ($200,000 to implement the Butterfly Model at Tall Pines Long Term Care home in Brampton), and a $600,000 expansion of the affordable transit program to provide access for 900 more residents. The budget for the Peel Regional Police is also set to get a $21.5 million boost, a 5.4 percent increase over 2019, and will see 35 additional officers added to the service's complement.
"The Budget demonstrates an emphasis on providing the right services in the most cost effective way, thereby ensuring value for money to Peel's tax and utility rate payers," the document reads. "It reflects Peel's commitment to being citizen focused, maintaining and improving existing services, while being fiscally responsible and financially stable."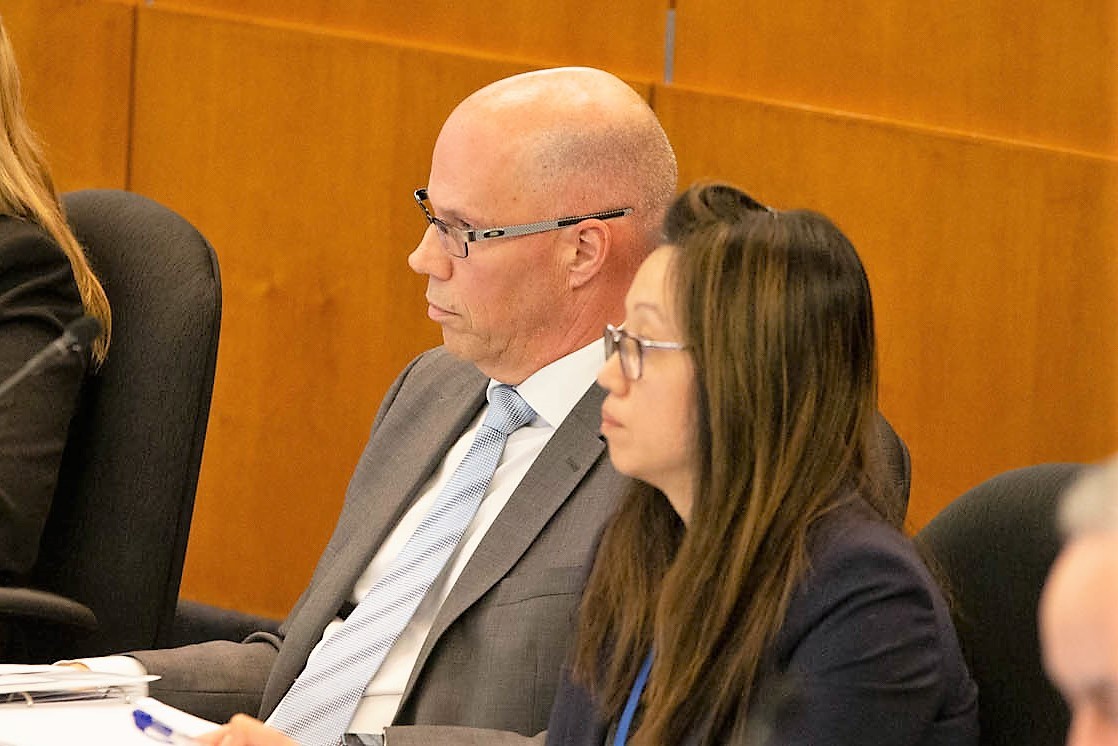 Peel Region CFO Stephen VanOfwegen
The region will also be spending $1.1 billion as part of its capital budget including $204.5 million for roads projects, $429.7 million to maintain and build wastewater infrastructure to support existing and new developments, $287.5 million will go to maintaining and constructing infrastructure that supports the region's water supply, and $43 million will go to PRP for new equipment and vehicles.
The proposed version of the budget will go before councillors for deliberations and potential changes later this month, with additional days set for discussions in mid-December.
During that time, there could be additions or removals as councillors look to potentially pull down the tax increase to gain political points with residents. The utility increase is more than three times the rate of inflation and the proposed tax increase on the region's share is close to the current rate of inflation in Ontario.
Staff have made it clear that what they're proposing is the needed level of investment to support the region moving forward.
"The levels of investment proposed in the 2020 Capital Budget and Forecast are required to maintain the Region's infrastructure at Council's level of service targets," a staff report reads.
In other words, if you cut corners, there could be consequences down the line. Cracking roads, broken water mains and many other infrastructure issues could loom large as council attempts to whittle down the needed investment.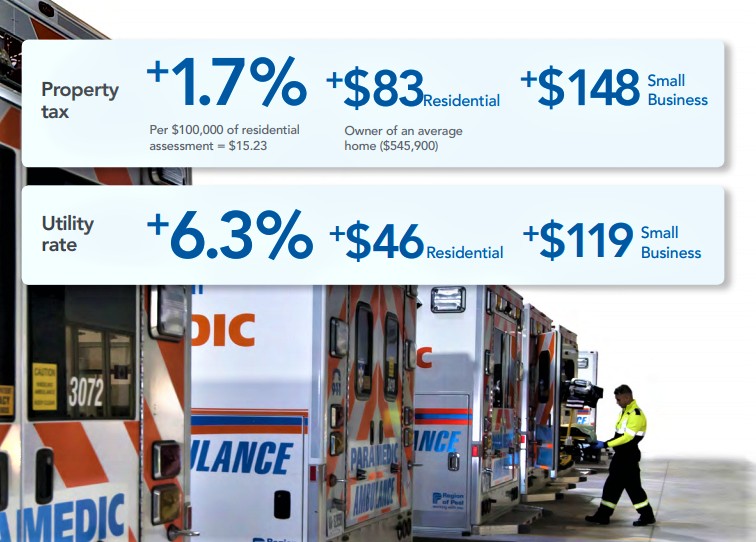 Yet, the startling omission of any recognition by staff to the growing affordable housing crisis in the region is something councillors most certainly should not let go quietly.
By their own reporting, staff are well aware that the Centralized Wait List for affordable housing in Peel, with already among the longest wait times in Ontario, has only continued to grow over the last year, jumping to 14,997 residents on the list in June of this year, compared to 13,597 at the same time a year before.
It seems the region is abandoning its own plan to bring 7,500 new affordable units online each year – a mix of low-income, middle-income and market-housing – until 2028. The plan, called Home For All, was launched by the region in 2018 and calls for 75,000 units by the end of the ten-year period. It's clear now that the region is not prepared to fulfill its own initiative as only a tiny fraction of the units, around one percent of the annual target, have come online since it was launched.

Peel councillors will have to explain why they have refused to address the rapidly growing affordable housing crisis, and continue to ignore it in the budget process.
It appears there is simply no will around the regional council table to help those in Peel who are in desperate need of help with housing.
The Region's affordable housing system itself is in dire need of financial assistance with both the Peel Housing Corporation, the region's main administrator for affordable housing in Peel, and many of its other housing providers indebted to the region for millions of dollars already.
"All the loans provided have assisted with required capital maintenance and repairs and have been effective in keeping the assets in a state of good repair and ensuring that community house provider stock remains available to individuals and families on the region's centralized wait list," a previous staff report reads.
Yet, 50 percent of the supportive housing demand in Peel continues to go unmet, and with frigid winter temperatures beginning to settle over the region, this can have deadly consequences.
The region's budget, as it stands, contains no significant investment for new staff to address the crisis and provides only a 2.9 percent increase ($15.6 million) to the Housing Support department, the lion's share of which ($13.7M) is being used simply to keep existing housing stock in a state of good repair. No capital investments are slotted for 2019.
This is at best a glaring omission, and at worst, plain ignorance to an issue that has been plaguing the region for years, and has grown worse due to a lack of investment in the 2019 budget.
At that time, Brampton Mayor Patrick Brown made his feelings known following the budget's approval that the issue was not getting the attention, or investment, it deserved.
"The mainstream media treats it like it is an acute crisis only in the City of Toronto and I think that's unfair. If you look at the commentary, I think they forget that some of the big city problems equally apply in our growing suburban community," Brown told The Pointer in February, just after regional council approved this year's budget.
Mayor Brown's office did not respond to a request for comment by publication in regard to the current level of investment proposed for homelessness and affordable housing in 2020.
Rough breakdown of where your property tax dollars in Peel go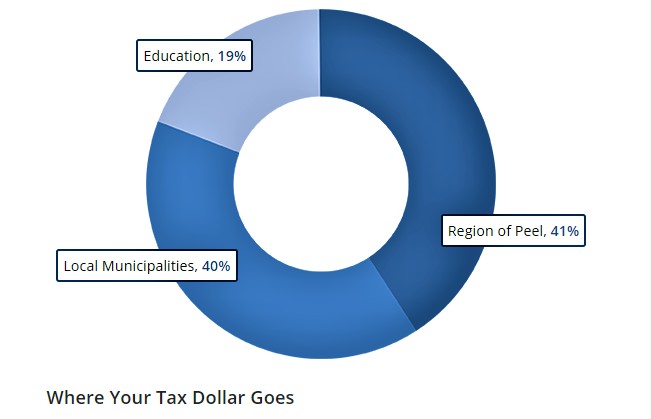 To a certain extent, the region's financial staff are handcuffed in their efforts to try and fund the region's required services. The province continues to download services with no additional funding to support them and continues to cut needed funding for other initiatives.
However, unless something changes, the Region of Peel will be left with little choice but to lean on taxpayers for more money, or risk sinking further into debt.
A look at the region's reserves and forecasted investment shows that Peel's savings will be taking a considerable hit over the next two decades.
While current operating reserves are in relatively good shape, thanks to utility rate increases that have been three to four times the rate of inflation in recent years, the outlook for capital reserves, those relied on to support investments in roads, bridges, buildings and other physical assets, is not so rosy.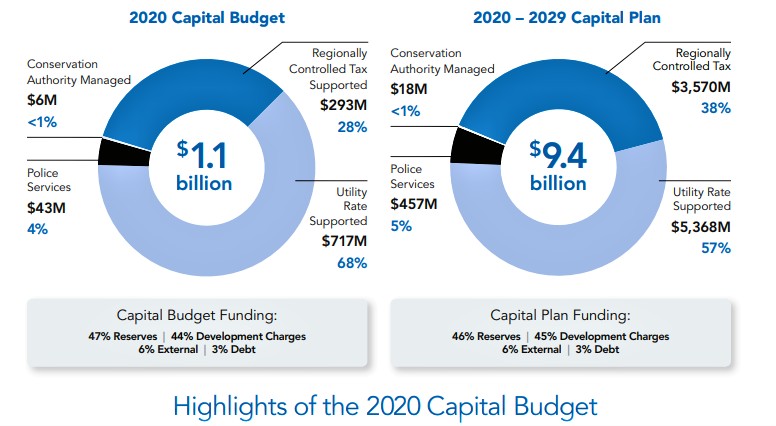 In fact, if council keeps its level of investment as it is right now, it will result in a shortfall of $3.2 billion by the end of 2039, money that is needed to fund the $5.2 billion capital plan over the next 20 years.
"Current reserve levels are not enough to address this gap," a staff report reads.
This gap will fall to the property tax base to make up, and will involve an additional 1 percent infrastructure levy starting in 2020 and lasting for the next six years, as well as a 5 percent levy to cover mounting utility costs in the coming years.
Currently, both of those levies form part of the net tax levy and utility rate increases being presented to council. Both will need to be approved by councillors before being officially put in place.
Email: [email protected]
Twitter: @JoeljWittnebel
Submit a correction about this story