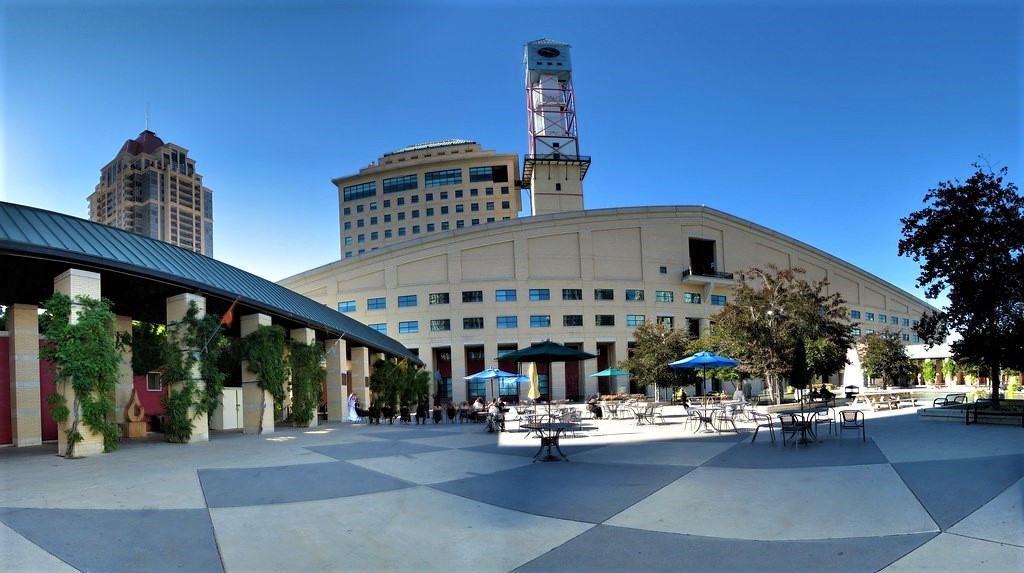 Photos by Joel Wittnebel and file photos/Flickr/Wiki Commons
Mississauga's proposed budget hopes 4.9% tax increase can help bridge growing infrastructure gap 
For decades, high development fees kept Mississauga's property tax low. Hazel McCallion, mayor of the city for 36 years, was able to maintain popularity and keep cost for property owners down while the municipality raked in significant sums from developers as they built a sprawling city.
However, those days are gone. Most of Mississauga's land has been built on and the city's assets are aging.
The proposed budget for 2020 paints the picture of a city struggling to handle the results of past shortcomings. Where low property taxes and large housing lots were popular under McCallion, current Mayor Bonnie Crombie and her council continue to ask their taxpayers to foot the bill. A proposed property tax increase of 4.9 percent is in place for the city's portion of the 2020 property levy, with the majority of that aimed at maintaining current service levels, while fighting against a growing infrastructure gap and debt levels.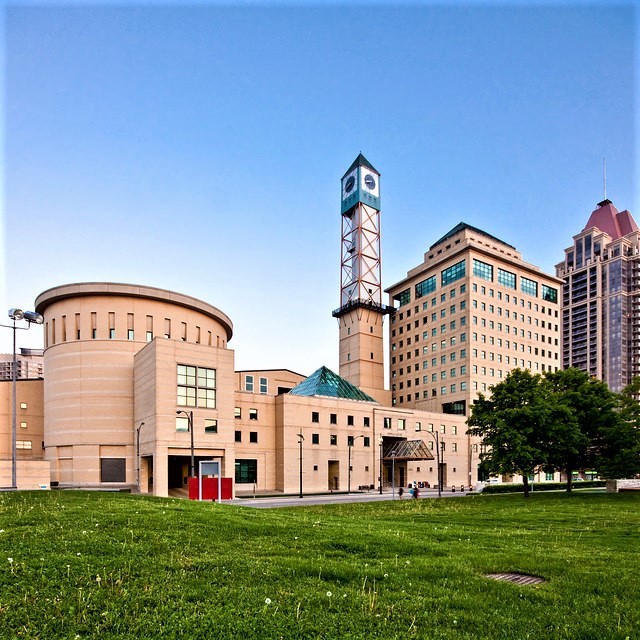 Mississauga City Hall
The trend of higher property tax isn't new for 2020, but it is still recent for many who have lived in the city for decades. Before 2013, Mississauga had not issued debt, while in 2015 it had an infrastructure gap of $60 million. This year, the infrastructure gap has risen to $274 million, $16 million more than last year, while debt is increasing too, with staff predicting it will sit at $309 million by 2029.
As a result, the proposed tax increase for Mississauga's share of the property bill is 4.9 percent, which includes a levy of 2 percent, but largely thanks to the continued freeze on the province's education portion of the municipal property tax, the overall increase that property owners will see on their blended bill will likely be under 2 percent. However, this does not include utility rate increase by the Region of Peel.
The 2 percent Capital Infrastructure and Debt Repayment Levy is in place to help deal with the city's pressing issues, with $27 million suggested from this additional tax over the coming years for investment in Lifecycle Renewal and Rehabilitation projects, while significant sums will also go toward servicing and repaying debt.
As a result of the regional structure, the proposed 4.9 percent tax increase and levy by Mississauga City Hall would actually impact residential tax bills by 1.7 percent (factoring the projected Region of Peel increase and the zero percent change in the education portion). But, again, this does not include any Region of Peel utility rate increases, which, for example, went up by 6.5 percent in 2018 alone.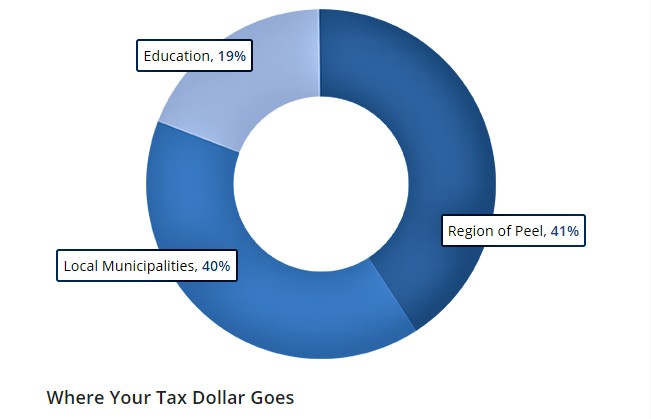 The current breakdown of each dollar paid in Peel for residential property tax is, roughly: 40 percent to your local municipality (Mississauga, Brampton or Caledon); 41 percent to the Region of Peel; and 19 percent to the province for the public education system. The province has not increased its residential portion (taken only from residential property tax) in two decades.
For a large, sprawling and car-happy city like Mississauga, the biggest infrastructure expense is naturally roads. The city itself owns 5,666 lane kilometres of road, which account for 28 percent of the city's $9.9 billion of infrastructure. Bridges also represent a significant portion of the city's aging possessions, accounting for 9 percent. The work which council and planners must do to increase cycling provisions inline with their active transportation ambitions is also made clear in the proposed budget by the fact that just 4.6 percent of the city's infrastructure assets at present can accommodate cycling. In total, infrastructure for the transportation of people represents $4.7 billion of the city's total of $9.9 billion in assets, and roughly 52 percent of that is more than 30 years old, a threshold for required repair or replacement.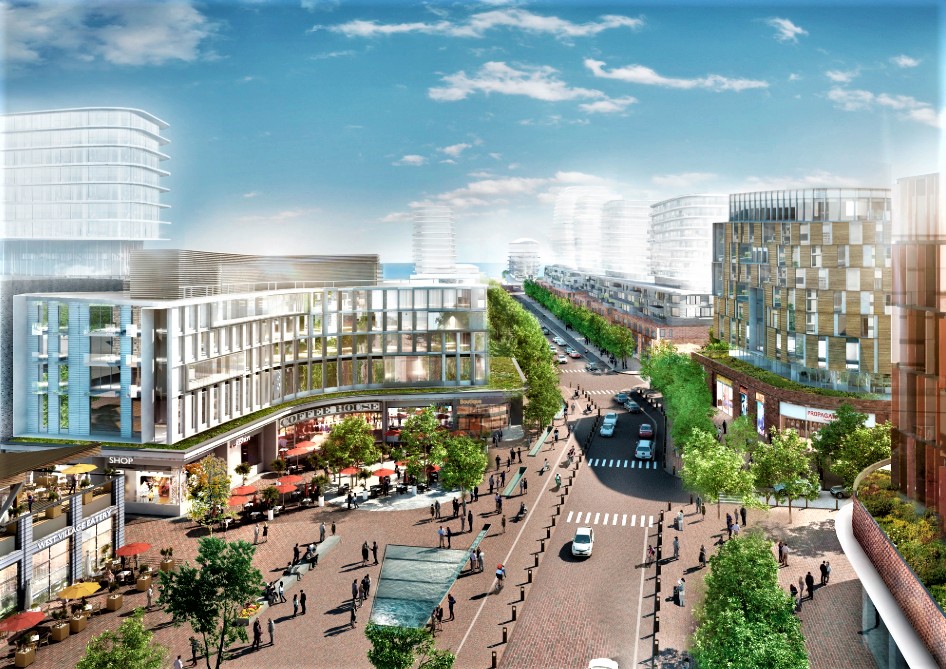 Rendering of the plan for Port Credit's redevelopment
Those who hope that property tax increases might contribute to blockbuster new projects will be disappointed. The vast majority of plans and proposals in the staff's 800 plus page draft budget relate to maintaining current service levels, improving things such as transit hours and completing projects which have been in development for some time. In total, $1.5 billion dollars of previously approved projects remain unfunded in this year's budget, despite council votes over the years to get the work done, leaving some question marks over the city's lofty future ambitions.
Direction laid out in its various master plans, including projects such as becoming a Smart City, an ambitious Transportation Master Plan and a Climate Change Action Plan aimed at drastically reducing the city's emissions in time for 2050, may struggle for funding as staff try to close the city's current infrastructure gap and deliver old projects.
The latest budget document paints a picture of a city with many aspirations, but little money to achieve them. It's unclear where dollars will be found for things such as the city's share of future transit expansion, hospital expansion and post-secondary education expansion. If it thinks the two higher levels of government will fund these things without Mississauga contributing its share, there could be a rude awakening, especially as the population continues to grow and services such as healthcare need to expand.
Even basic costs, such as the city's investment in the Hurontario LRT, appear to be missing. The province will cover the capital cost of the line and the rail cars, but any surface enhancements, impressive new transit terminals or even things like landscape architecture and street art, would have to be at least partly funded by the city. This could easily cost $200 million based on what other cities have spent on similar projects.
Rendering of the Hurontario LRT
An example of how ill-prepared Mississauga is financially for its own lofty growth plans, is the loss of the downtown LRT loop, which the province removed from the plan because of rising cost estimates. If the city had budgeted for LRT contingencies, it could have stepped in with a plan to save that portion of the rail system which was supposed to travel around key parts of the city-centre. It's still possible that the loop could be added, even after the initial construction.
The Pointer approached city communications staff for a list of the $1.5 billion in deferred projects, a list which was explicitly not included in the draft budget. It is understood that, of the $1.5 billion in council-approved projects that have not been funded, $600 million worth of work could be funded from the federal Investing in Canada Plan, which the city has applied for. The remaining $900 million in council approved projects on the unfunded list will not move forward in 2020. The city did not provide specifics, however, a spokesperson said these projects include road rehabilitation, cycling infrastructure, waterfront projects, the Loreland Work Yard and parks related projects.
The $1.5 billion figure for 2020 to 2029 is a significant increase from the $676 million of unfunded projects between 2019-2028 listed in the 2019 budget. Recently confirmed plans, including rapid transit corridors on Dundas Street and Lakeshore Road, account for $600 million of the increase and could receive federal blessing, but a further $224 million simply represents an annual increase of council priorities which current funding levels cannot afford.
If Mississauga were a house and city hall were its owners, it would not be a good look. The low tax policy at the city for decades under McCallion was akin to refusing to ever seek a raise at work, despite the roof in your house leaking, your oven breaking and broken glass filling all of your windows, while the price of petrol, milk, clothes and groceries all continued to rise.
Aging infrastructure is an important consideration for any city, particularly one with a growing population. However, the 2020 proposed budget includes little in the way of costed plans for key initiatives and new measures already supported by council this year. In particular, council sessions have regularly featured the issue of climate change and affordable housing through 2019, with the proposed budget including very little to support these plans.
In total, the proposed budget mentions the word "climate change" 62 times, generally in reference to the city's Climate Change Action Plan. The budget reveals that just one FTE (full-time equivalent) is working on the project as it stands, with additional temporary resources. A budget request (or staff initiative) suggests adding no dedicated funding for climate change strategies through 2020, before forecasting the need to commit $145,000 in 2021 for two additional staff members. The city has also received $215,000 from the Ministry of Energy and Federation of Canadian Municipalities to help with its efforts. However, it is possible to argue that, with Mississauga in a self-declared climate emergency, requests for additional environmental staff should come this year, with time running out to turn the tide of climate change at the municipal level, which can have the greatest impact on the environment, positively or negatively.
For affordable housing, too, few financial commitments are currently on the table. In 2019, council legislated to compel developers to replace rental housing units on a site in the event it is redeveloped with minimum numbers of affordable housing units, worked toward retaining rental housing stock and regulating the demolition of residential buildings in order to require their reconstruction within a defined period of time to get more units online, faster.
New affordable housing units going up in Malton
Affordable housing is an issue made thornier by the fact the Region of Peel is responsible for the provision of subsidized housing, leaving Mississauga's role to be defined around providing open-market affordable housing. However, funds appear not to have been earmarked for developer incentive programs relating to open-market affordable units, meaning that each individual situation will still need to be assessed and passed by council.
And the projected Region of Peel tax increase Mississauga is counting on, to keep the overall hike from creeping up to its 4.9 percent increase, likely will not allow for much investment to fund the region's own lofty affordable housing plan of adding 7,500 new units a year till 2028. Currently, the region, which has among the longest affordable housing wait times in the province, is barely funding 1 percent of the money required to meet its own targets, which has left critics wondering if the plan is nothing more than a smoke screen to make the public think something is being done about the affordable housing crisis.
Other changes in the proposed 2020 budget include adding 32,600 service hours to MiWay and improving the system's integration with the city's Transitway. The planned introduction of advanced traffic management technology at junctions will also allow Transit Signal Priority at some intersections to offer more priority to buses.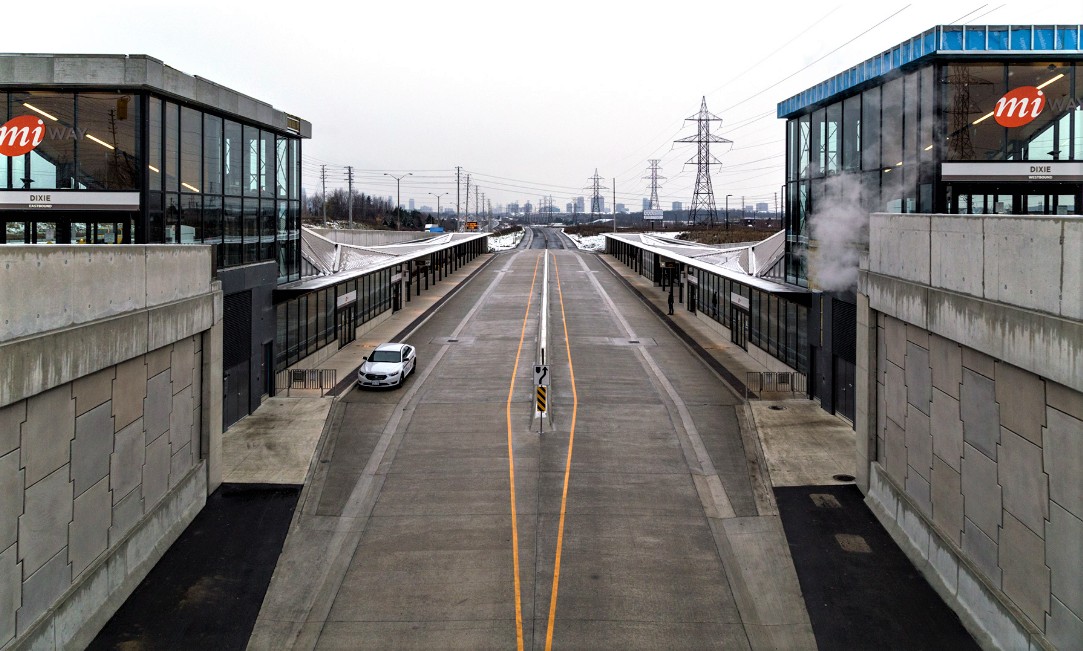 The city's designated bus-transitway currently suffers from low ridership
Additional funds are also going to the city's fire service, with six new fire stations planned for the next 12 years.
With walkability an important plank of Mississauga's vision over the next several years, the city also plans to hire a Vision Zero Program Leader to help lead projects aimed at reducing road fatalities and other accidents involving pedestrians to zero.
None of it is set is stone yet, though. The proposed budget will come under scrutiny from council next week, beginning on Monday, with many changes likely to come.
Individual councillors will try and stamp their direction and philosophy on the document, while each elected official will consider how various suggestions could impact voters and residents in their individual wards.
Email: [email protected]
Twitter: @isaaccallan
Submit a correction about this story