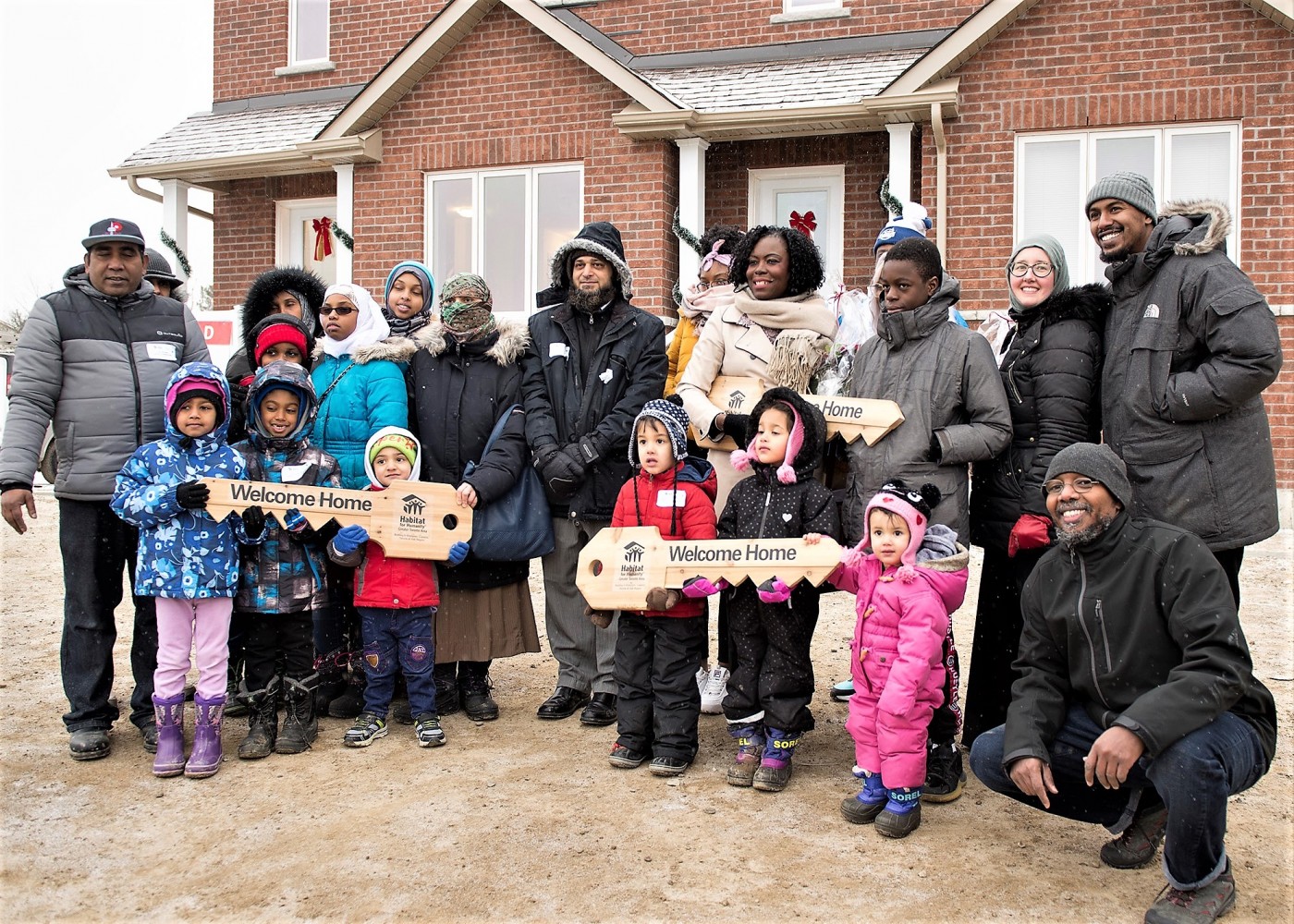 File photos/Rick Drennan
Mississauga uses guerrilla tactics in affordable housing crisis with regional system a mess 
At first glance, it can be hard to understand what links a methamphetamine lab, an old fire station and an abandoned school. There is, however, an abstract connection between the three and many other unique stories across the City of Mississauga.
These places represent the promise and problem in this booming city that continues to stretch out in all directions. As it grows people from around the world gravitate here, young, and not so young. Finding suitable housing, for a host of complex reasons, is becoming more of a challenge.
This is the dilemma two of the city's most experienced councillors routinely find themselves dealing with. George Carlson and Carolyn Parrish, who, effectively, operate in a partnership, have for years been working together. They identify pockets of abandoned land and properties left vacant after all sorts of misuse and dereliction to fix them up with affordable housing charities or friendly developers.
Carlson has worked on housing co-ops and plans to convert some old schools into affordable housing units, while Parrish has turned former crime scenes and fire stations to more positive uses.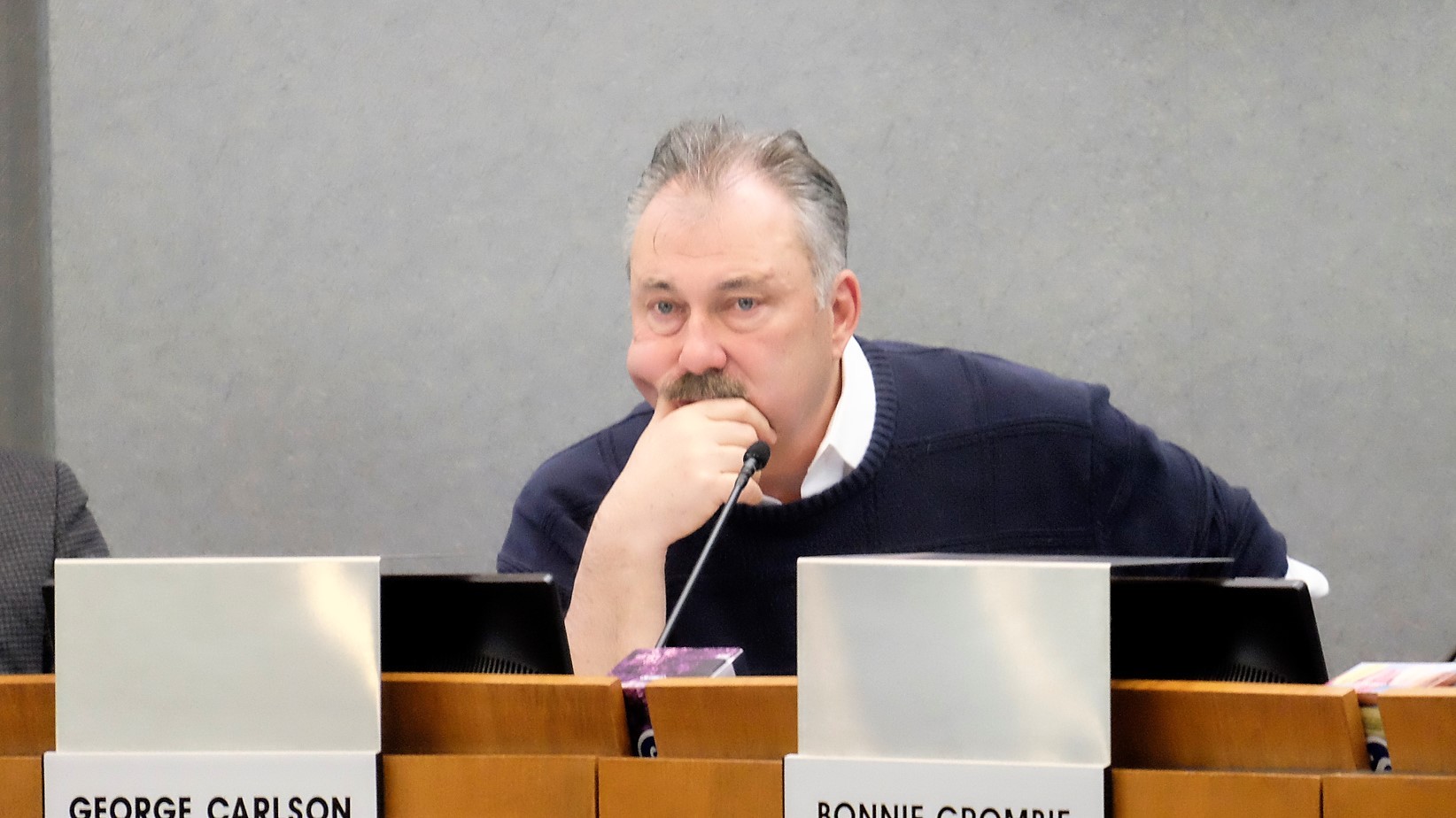 Councillor George Carlson
A former meth lab was just one site which Parrish helped to convert into affordable units. Speaking to The Pointer, she says the site resembled cult-AMC drama Breaking Bad before she helped create homes for two families from the wreckage.
"It is a row house, here in the south end of my ward [5]," she says. "Typically all this stuff happens in Malton… It was a meth lab which exploded – someone was actually killed – they were making this stuff in the basement, it was like that awful TV show that was on [Breaking Bad]. So it blew up, one guy was killed and a couple were injured, the whole place was sealed off by the police. When it came time that all that was done, the city has to collect money back for all the police work, so they put it on the market and they got no bids for it. The lawyer for the city at the time knew I was looking for places for Habitat for Humanity [a housing NGO] to build affordable houses. They said that the city could sell it to them for a dollar, but it was going to be a pain in the neck to rebuild it."
Parrish and Habitat for Humanity worked together stripping the house, with chemicals from its past "soaked right into the concrete." Diligently, though, it was reduced to a mere husk, the badly charred wood frame removed and carefully redeveloped to eventually house two separate families, who live there now.
A similar miracle conversion is currently taking place on Merrit Avenue, also in Malton. Land which was once a fire station and has stood empty for decades is undergoing a construction process to create four affordable family homes and four basement units to ease a little of the pressure off Mississauga's red-hot housing market. The old fire station was once heated with oil, which spilled throughout the property, making the remediation tedious, something that has slowed down the construction of these new units.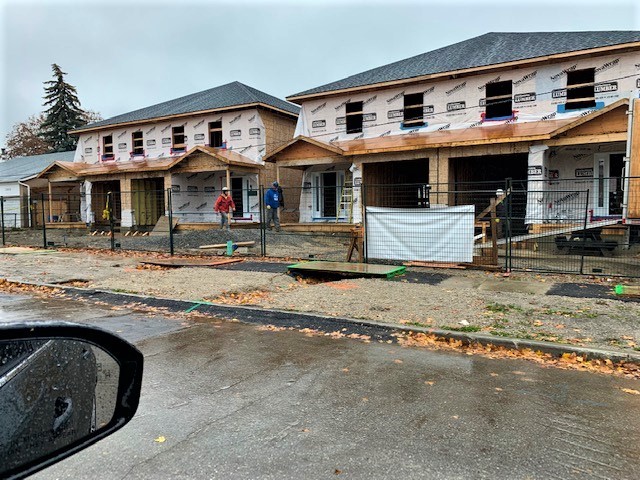 Construction at the Merrit Avenue site
"That's a really good use of that land – it was just sitting there vacant for forty years," Parrish says. "So now we have more houses, but this is bits and pieces, bits and pieces."
And "bits and pieces" is a good description of the state of affordable housing in Mississauga.
Affordable housing itself falls into two separate categories. The most literal interpretation is simply housing which families with lower or average incomes can afford in an inflated market – this is known as "affordable market housing", while it can also refer to subsidized housing run by the Region of Peel, which allows those on a constantly growing wait list (one of the longest in Ontario) to take occupancy of units that have below-market rent, sometimes adjusted to income.
According to data from real estate brokerage Zoocasa, those earning median-income in Mississauga would have to save for 42.2 years to come up with the down payment required for a single-detached home in the city, which average $999,000 each. Semi-detached units aren't much cheaper at an average in September of $739,000. Market prices in that category, verging on $1 million for a home, mean that Mississauga has to also work to provide cheaper housing for those in what would traditionally be considered the middle income category.
In terms of affordable market housing, councillors have also been at work on individual projects. Examples of this in Mississauga abound. The Brightwater development planned for the Port Credit neighbourhood has promised to build 150 market-affordable units aimed at those median-income families and has offered the region a further 0.8 acres of land for the construction of subsidized housing.
The Lakeview Village project, which is still someway from construction, has earmarked land valued at millions of dollars for subsidized housing, though the development partner has not committed to constructing any themselves.
Councillor Parrish also explained that a development by the Daniels Corporation in the city centre has offered affordable options. One tower will be built with options at luxury-market price, alongside a second split 60/40 between market-affordable units and subsidized options.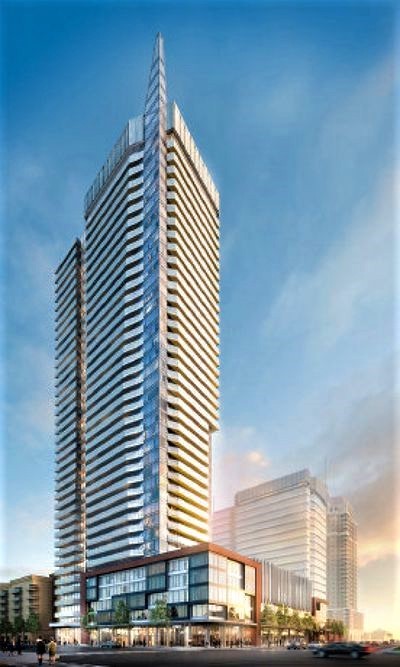 The downtown building by Daniels Corp that will feature affordable housing units
Each of the projects has exceeding merit, but requires more than a little individual work by councillors. In the case of the Daniels development, for example, Parrish brought motions to the city and region to refund the company their development fees in order to encourage development.
"It's all cobbled together, which is kind of fun the first few times you do it, but after that you have to think that this is a really poor substitute for organized resources," Councillor Carlson told The Pointer in September. "For instance, there are a few schools closing which I am old enough to remember opening – they still seem like new buildings to me. You can repurpose a classroom into two units; they're usually about 700 square feet. We've been forced by circumstance to be creative, but there's still a limit. It still costs millions of dollars to put something together. It also has to be a reasonable building and it has to live up to fire safety standards."
In a positive and negative sense, these strategies are guerilla housing plans. The efforts and passion of Carlson and Parrish are admirable, no doubt. However, it's hard not to feel that a more efficient, long-term system could be established to continue the good work they do.
The current state of play, which Carlson described as "sneaking" into the housing market out of necessity, is far from ideal.
Slowly but surely codified rules for affordable housing are making their way into Mississauga's bylaws. "Making Room for the Middle" is a plan which offers 40 recommendations on this matter, as the wheels begin to slowly turn. For example, developers who demolish four or more buildings to make way for new designs are now mandated to provide an equivalent number of affordable units. If you knockdown six buildings, you have to provide six affordable units within whatever development springs up.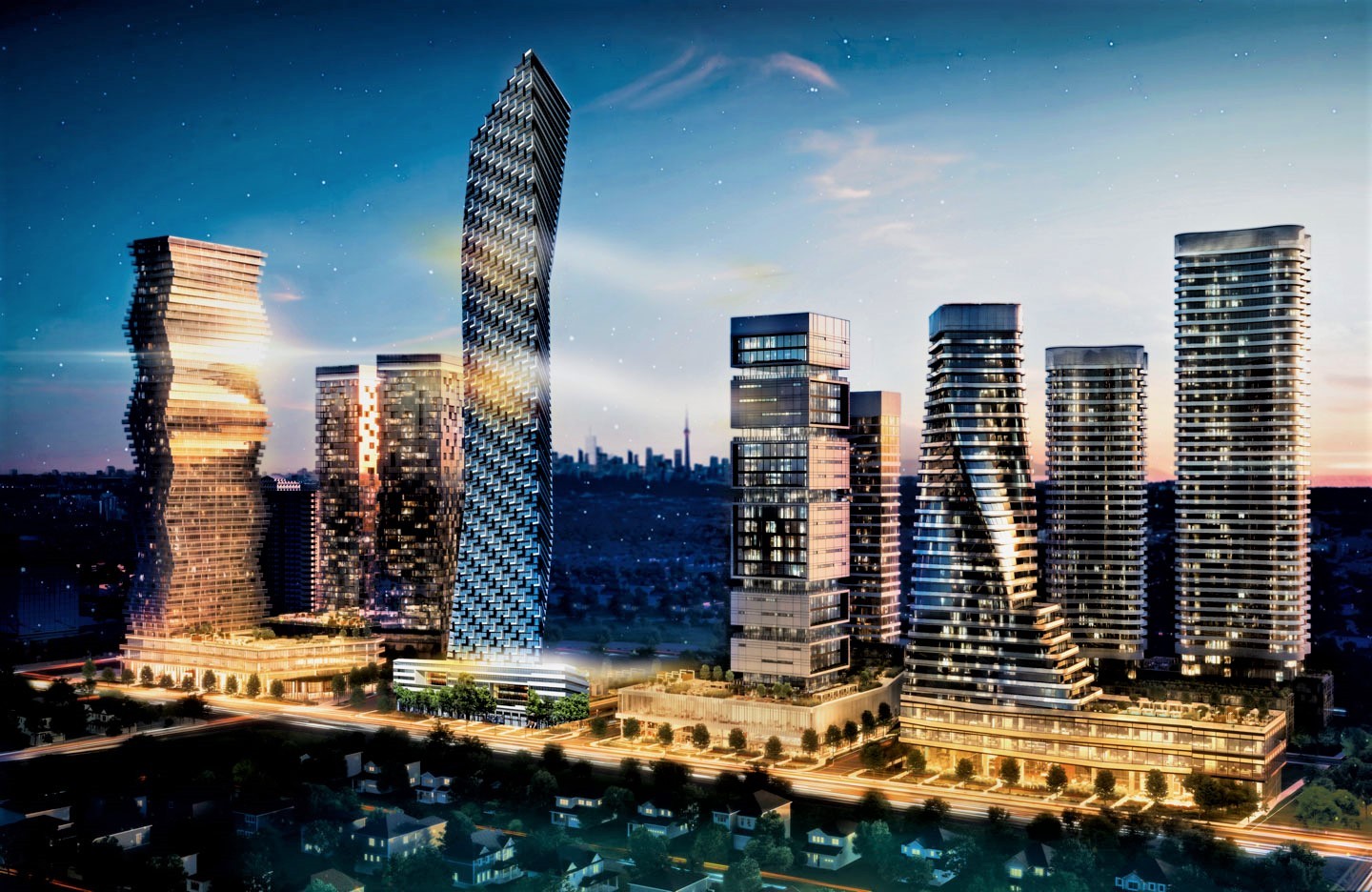 Developments like the M City mega-project could feature minimum numbers of affordable units
"The stumbling point for all of these ideas, is how do you incentivize it," Parrish, the self-described 'Queen of High Rise', explains. "Trading density and height for affordable units [is the current model]... . To everyone who wants more heights and more densities, I am saying I want 10 percent affordable housing, or 20."
This kind of planning, though unorthodox, also helps bring the community together. Instead of having lower-income neighbourhoods and executive homes where never the twain shall meet, mixed developments avoid that sort of isolation, which leads to much more positive social outcomes. "You don't want to create ghettos, so we are trying to put 10 to 15 percent affordable within each building," Parrish added.
At the regional level, a plan is in place, but it is proceeding at a snail's pace. The region currently has 17,595 affordable units with 48 housing providers and a waiting list of 13,726 people. The wait time is around six years for some, but much longer for others. Peel's "Home for All" plan hopes to build 75,000 new units by 2028 (or 7,500 per year), yet the region has added just 1,000 new units (with 965 more in development) since 2012. That means, on average since 2012 about 142 units have been brought online each year, while the region's plan calls for 7,500 low-to-middle-income units a year until 2028. At that rate, about two percent of the target, the goal of 75,000 units won't be reached until the year 2547.
Those inside Mississauga's city hall would probably point to the inefficiencies of the region which they remain tied to for the foreseeable future. Though Peel is responsible for subsidized housing, the city itself deals with zoning and, by extension, affordable market units. If both policies were to come together under one roof, a more concrete plan could perhaps be developed.
None of this is to discredit the work done by individual councillors. The value of Parrish and Carlson, in particular, is evident in their dogged work. As councillors, they have used their local knowledge of their wards to help establish several worthy projects.
However, in an ideal world, a coordinated system would exist to deal with this. Run by the city, councillors could simply flag locally available land to a task force which would then work with charities, developers and those working in the public housing sector around the city. Meanwhile, all new development applications would be run through a coordinated affordable housing scheme to make sure enough new affordable units are coming online alongside the market-units.
Such a set-up could also set rent controls tied to the unique dynamics in Mississauga. It's clear the current regional structure of government in Peel is not working for those in need of affordable housing.
Until then, the work of local councillors remains vital as Peel's wait list for affordable housing continues to grow, alongside the price of homes across Mississauga.
Email: [email protected]
Twitter: @isaaccallan
Submit a correction about this story