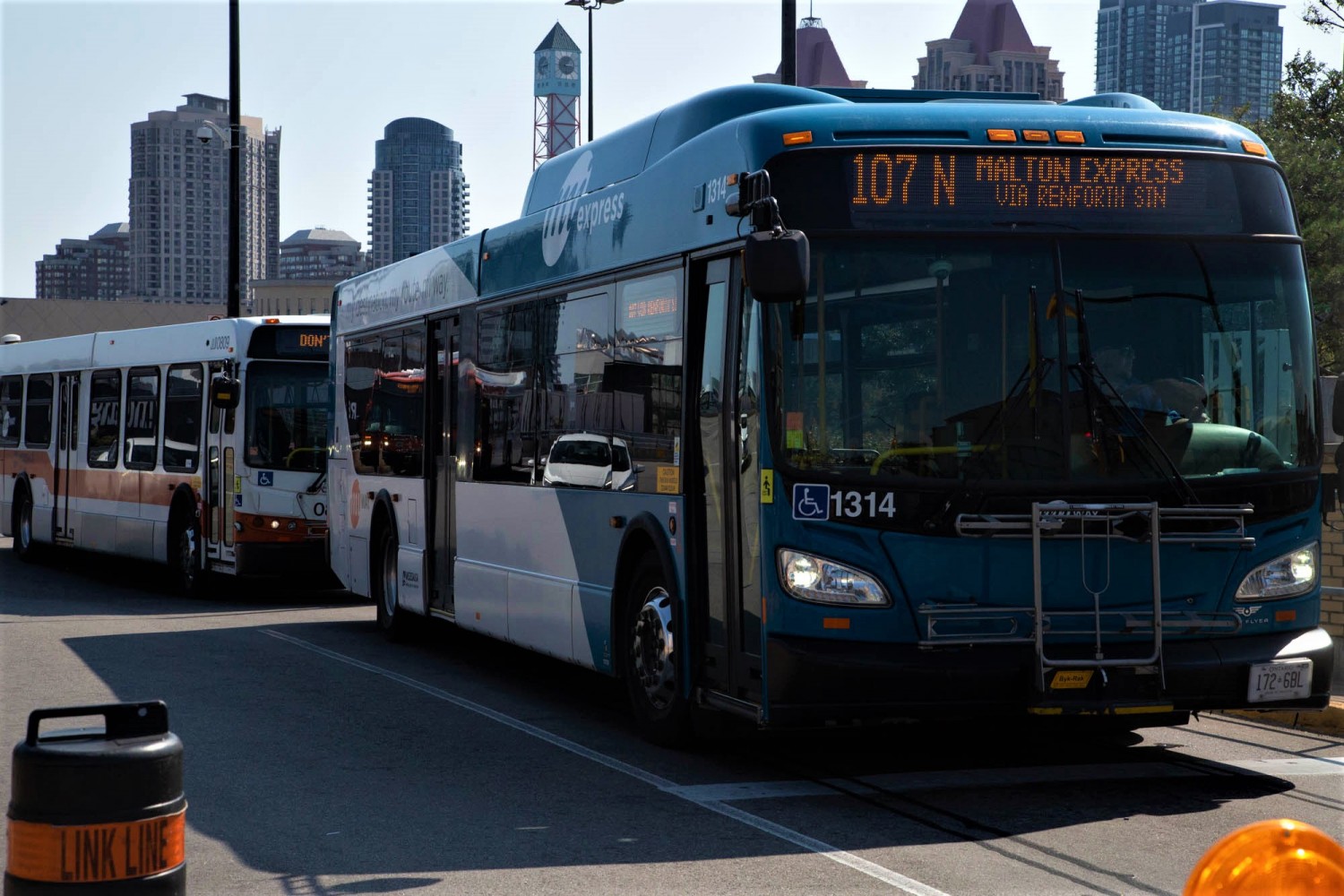 Photos by Isaac Callan/File photos/Renderings City of Mississauga/Map Metrolinx
A new private shuttle-bus service highlights the need for a change in philosophy at MiWay
Port Credit in Mississauga is set to welcome a new development, Brightwater, over the next few years. Construction is due to take place beginning in 2020, with the project taking as long as 10 years to complete.
One of the appeals of the new neighbourhood, located alongside the Port Credit Marina, is that it will be just "minutes away" from Port Credit GO station. According to developers, it's a 20 to 25 minute walk from the heart of the new neighbourhood to the platform at Port Credit GO.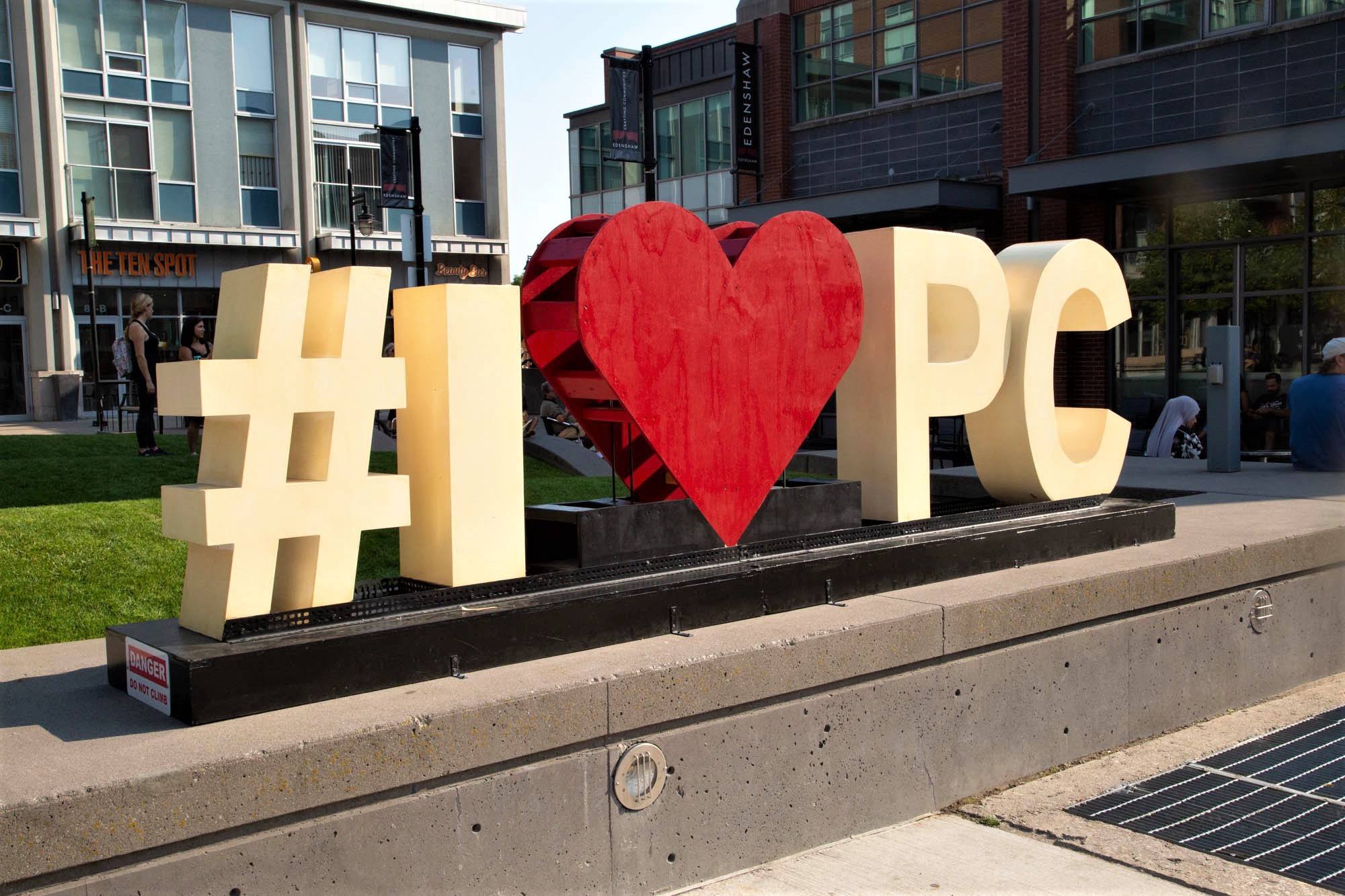 An agreement between the city and Brightwater will see a private shuttle bus operate between the commuter station and people's doorsteps. Negotiated by traffic engineers and the city as part of the development's zoning deal, Brightwater has been granted an exception to the Municipal Act (2001) in order to operate its own bus service.
The exemption allows a break from bylaws which give municipalities monopolies over local transit. According to a rule within the legislation "no person except the municipality shall establish, operate or maintain all or any part of a passenger transportation system." That is to say, the city has the exclusive right to operate transit without interference from the free market — unless they grant permission to another party.
At first glance, Brightwater to Port Credit GO seems like a remarkably small distance to seek such an exemption. After all, it's only 20 minutes. However, in the dead of winter along the exposed waterfront, that time could feel like an eternity. Equally, though the local bus service (MiWay 23 Eastbound) takes around 10 minutes, the service comes every 15 minutes at peak times. In such conditions, few would want to wait on a snow-covered street corner, particularly with fewer than 33 percent of stops in the city having bus shelters to offer cover.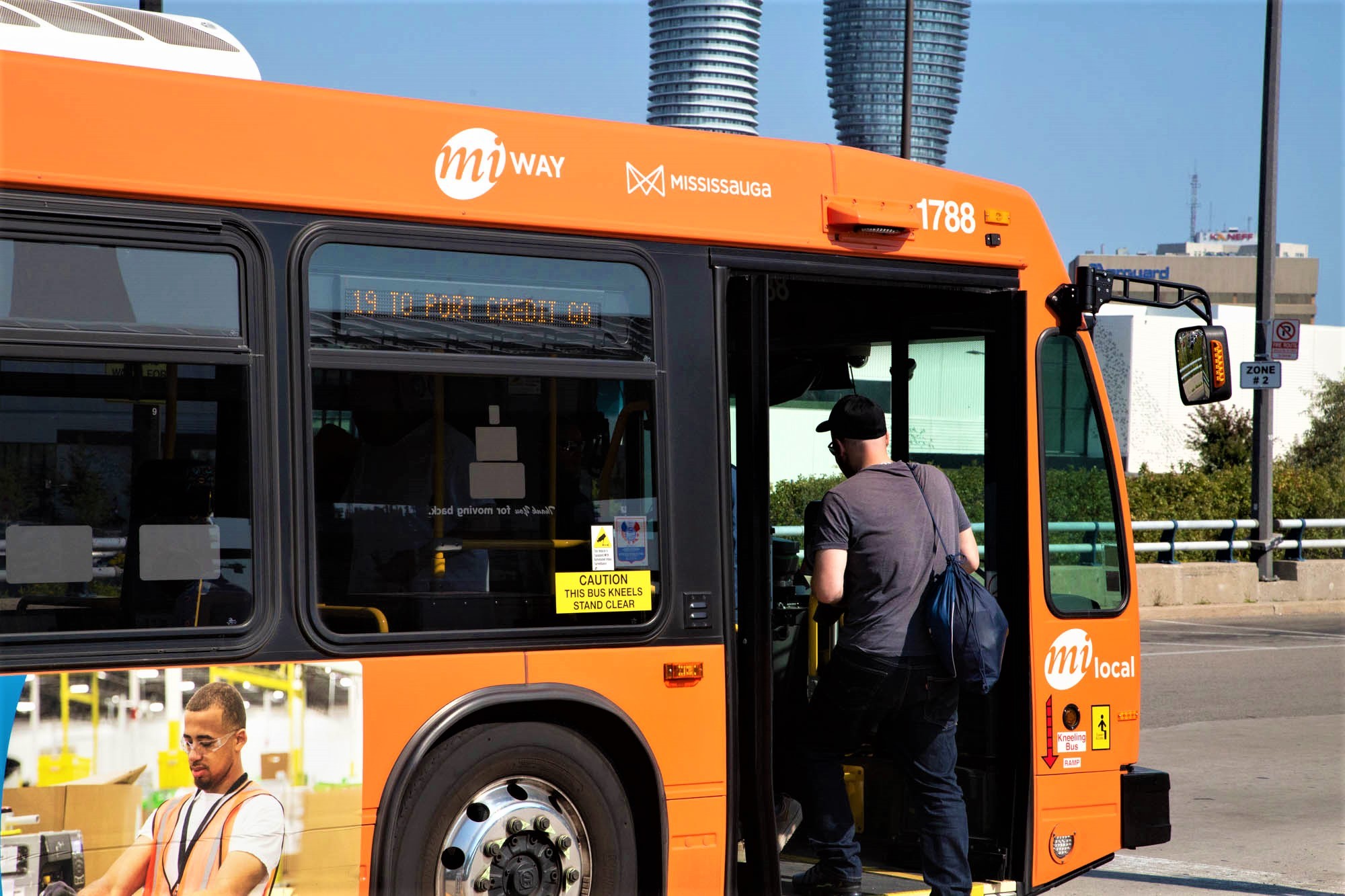 This very specific case study signals a more general problem in Mississauga: transit isn't easy here, it's not yet part of the collective instinct.
The monstrous task which the City of Mississauga is faced with, since declaring a climate emergency, means its car-crazy attitude will have to change, fast. And with transit funding from higher levels of government tied directly to ridership numbers, if the city doesn't eschew its suburban past, the dominance of the car will continue, while the world passes Mississauga by.
Changes must be made to make services more regular, more comfortable and an appealing alternative to the ease and convenience of sliding into one's car whenever they wish.
Incentivizing developers to run their own bus services to local transit stations is one innovative stop gap, but ultimately it reveals the need for improvements on MiWay's service delivery. Councillors, many of whom rarely set foot in a MiWay bus, save at photo-ops, have to make the service superior to driving in the way cities such as Toronto and – to a lesser extent – Vancouver have achieved.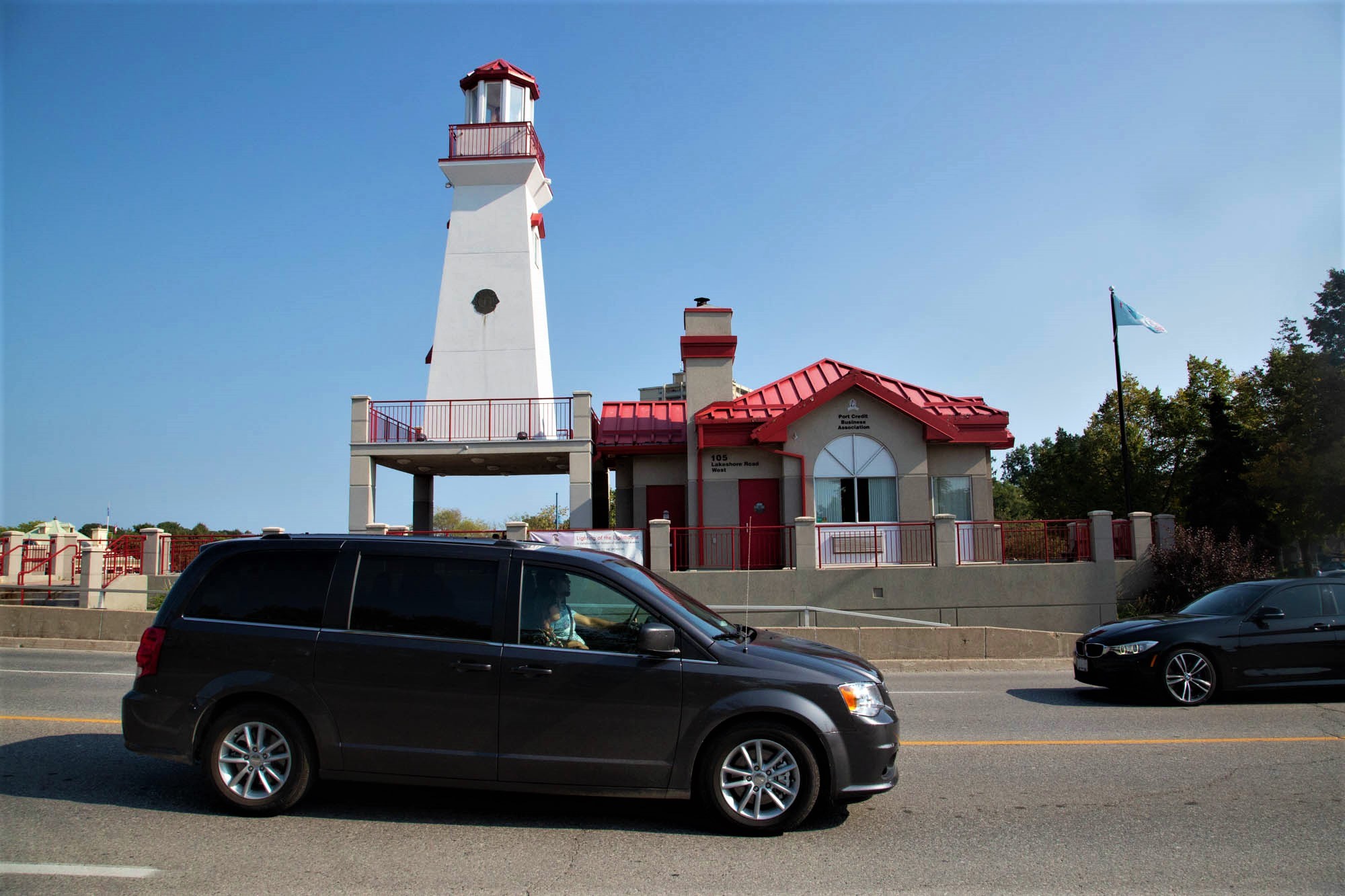 Despite slowly-improving MiWay services, it is very difficult for residents to simply head out and catch a bus. A series of barriers face those who use public transit. The distance between people's front doors and the bus stop is a key indicator of how useful a service is: MiWay's own plan is to limit that distance to 400 metres where possible. The more services and bus stops available in a city, the more people will consider taking public transit. Currently, it's somewhat of a chicken and egg dilemma. The city cannot afford major transit expansion on its own, but in order to get adequate funding from higher levels of government (money that is directly tied to ridership) numbers need to increase significantly. How can that be achieved with the current system?
A key issue is regularity and reliability. Those taking the bus want it to be simple and seamless, they don't want to have to plan their morning around catching the only bus available. Instead, like boarding the TTC Subway, transit users want to arrive at a bus stop without consulting the timetable and hop on a bus within a few minutes, knowing the same convenience will be afforded on the return trip. If this level of ease supplants the increasing hassle of sitting confined inside a car, inching along in gridlocked traffic, only to pay a small fortune for parking when finally arriving at a destination, then transit becomes an appealing option.
As it stands, many dynamics need to change in Mississauga. Zoning for expansive, sprawling parking across the city, at every commercial strip, mall, office area or cultural venue, only invites car use. Creating density instead would not only lead to higher transit use, it would significantly increase municipal revenues through much higher property tax gains per acre, which in turn creates more money for transit expansion.
Unlike Mississauga's, most big-city downtowns do not feature expansive parking lots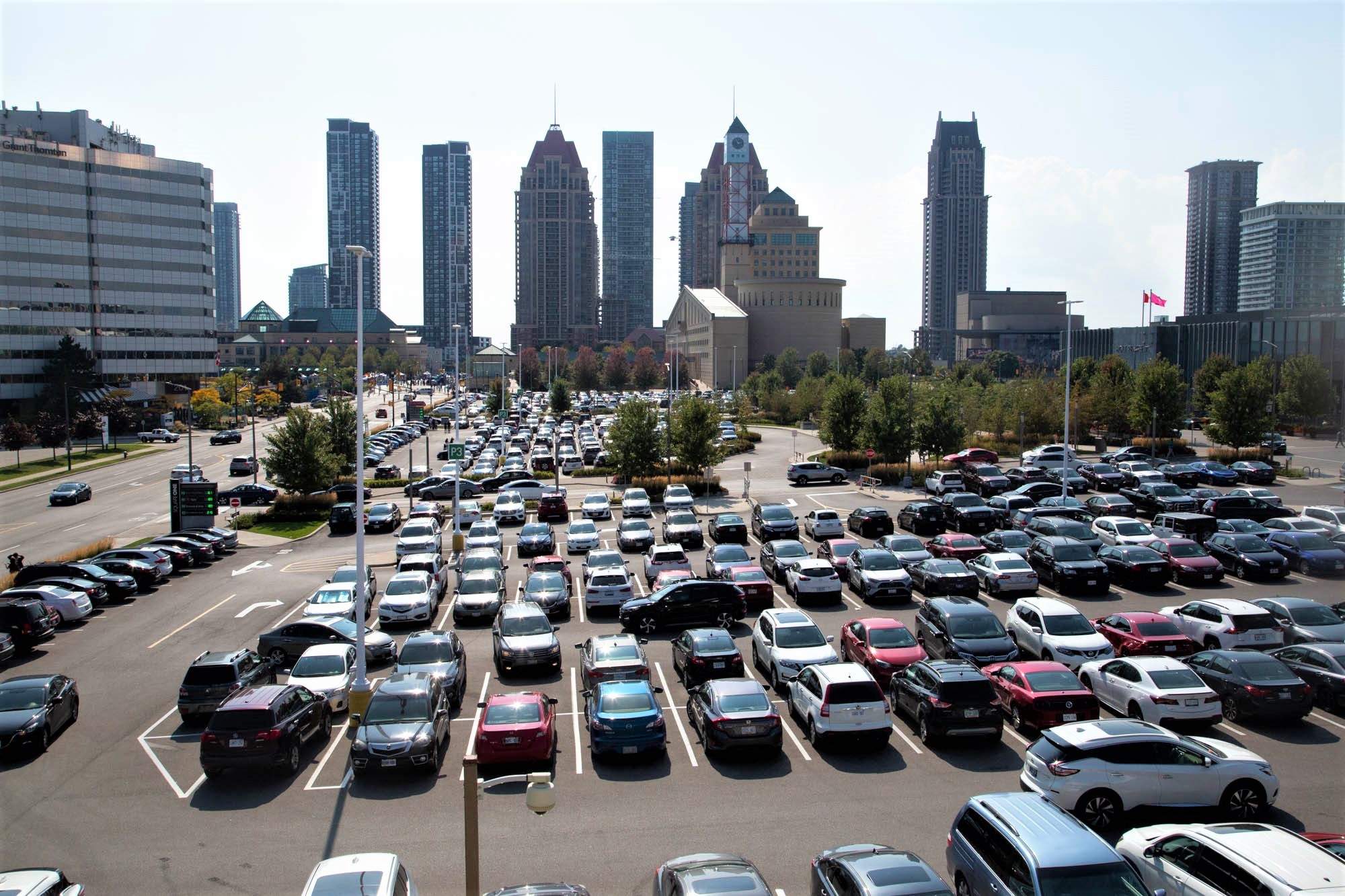 Currently, routes in the city have varying reliability and regularity. For example, the number 13, running between Clarkson GO and Meadowvale Town Centre, comes just twice per hour at peak times. Meanwhile, the 14, from Clarkson GO to Port Credit GO, arrives only once every 45 minutes at peak. With some routes running so infrequently, Mississauga and MiWay have a long way to go in achieving their self-identified goal of becoming a "transit oriented city."
Theoretically many in the city would be happy to ditch the car in favour of sustainable transit if it was a simple choice; few are willing to add as much as an hour to their commute, which is often the case now, for the sake of climate change. It is simply unrealistic to expect people to change their behaviour if such a shift actually makes their life more difficult. Few of us are saints.
But the city is trending in the right direction.
Mississauga's key east-west transit corridors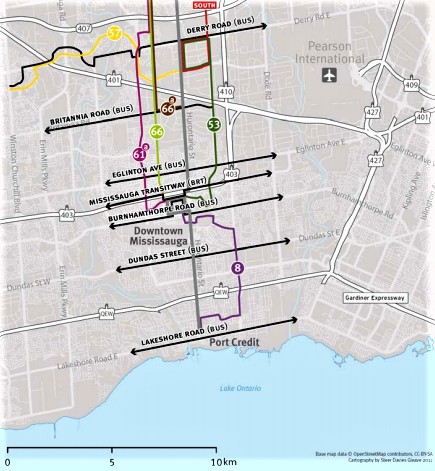 Mississauga has come a long way since it began operating MiWay in 1974. When the city was incorporated and took on the local transit service, there were just eight routes and 54 buses operating in the suburban city. Fast-forward to numbers from the 2019 MiWay budget and 81 routes and 500 buses operate across the city. Progress has been made, but if it continues at the average rate it has since 1974 – adding just 1.6 new routes per year – it will be decades before the service is a viable option for those who can drive, but need to be convinced not to.
Some 18 percent of Mississauga's residents commute to work using public transit, while 78 percent of residents choose to take the car, according to the 2016 Census.Though a more recent study completed by Siemens for the city indicates driving accounts for 85 percent of all trips in Mississauga. Just about one in five residents relying on the bus to commute to work is not bad, but it simply does not compare to the rate of 37 percent in Toronto for overall commutes that use public transit, which itself pales when compared to many transit-first cities around the world.
It is also important to acknowledge the steps Mississauga is taking in the long-term to address transit. The idea behind the Mississauga Transitway (despite its low ridership), the first of its kind in the GTHA, and the delayed Hurontario LRT are examples of putting transit first.
The Mississauga Transitway BRT corridor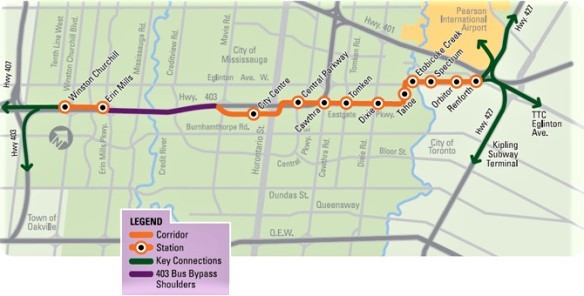 Yet, infrastructure projects like these take years to plan and longer to complete. Even if the city was to begin prioritizing public transit on every street tomorrow and the feds were to fully fund it, any construction would be in the distant future. The planning and approval process would take years, and would only move forward if the 80-plus percent of residents currently reliant on their cars agree to buy-in. Funding to remake the city's current car-driven transportation network would likely run into the tens of billions of dollars. Is there an appetite among the majority in the city for all this? Future generations, those not yet conditioned by the car, are the key.
As the Brightwater shuttle bus example illustrates, some of these basic issues at the centre of MiWay's philosophy call for simple answers. Major infrastructure projects are vital for the long term, but simple steps are needed as soon as possible to change the city's culture. If both take place then maybe, in the next couple of decades, the city's population could begin to choose the bus or LRT – or who knows, maybe even a subway, Mr. Ford? – over the car.
A rendering of Burnhamthorpe with more pedestrian activity spurred by better transit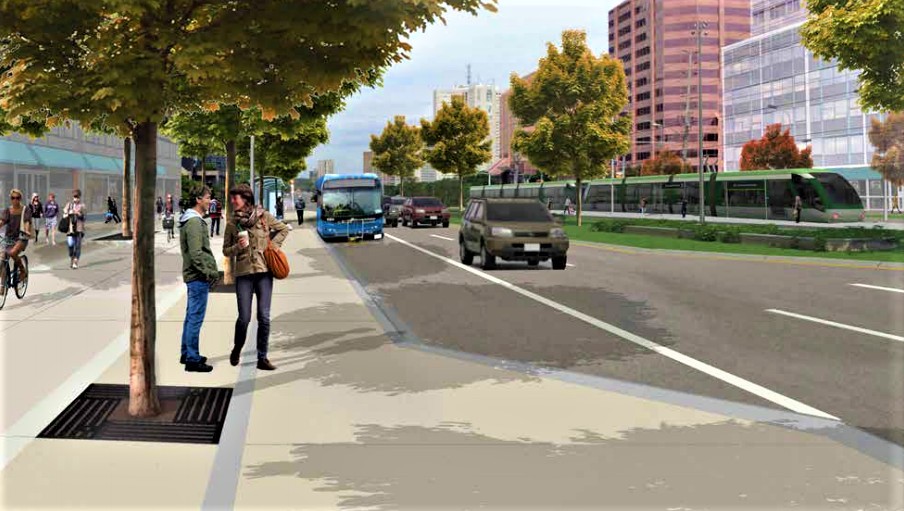 As things stand, MiWay's 500 buses spend hours per day sitting in traffic. According to a climate study completed by Siemens for the City of Mississauga earlier this year, not a single traffic light in the municipality offers transit vehicles priority. The 740 signalled intersections in the city are controlled by general traffic motion sensors, with no smart technology applied. Transit lanes are equally rare in Mississauga, aside from the obvious example of the 403 Transitway, though the city is developing plans to introduce them to Lakeshore Road and Dundas Street. While Mississauga's land-gobbling boulevards are evidence of a car-dominated city, they also provide more than enough lanes to create priority corridors with almost no engineering.
Efficient traffic management which gives priority to public transit and even multiple occupancy vehicles could reduce the number of cars on the road, the number of buses required and significantly increase service throughout the city. Without having to make any significant investments, the city would be able to offer more frequent service and faster arrival times. Where, for example, a route may need 20 buses to run at peak levels in current traffic conditions, priority lanes could reduce that to 17, leaving three vehicles to improve regularity on other routes. Passengers would wait for less time in the cold and arrive at their destination faster.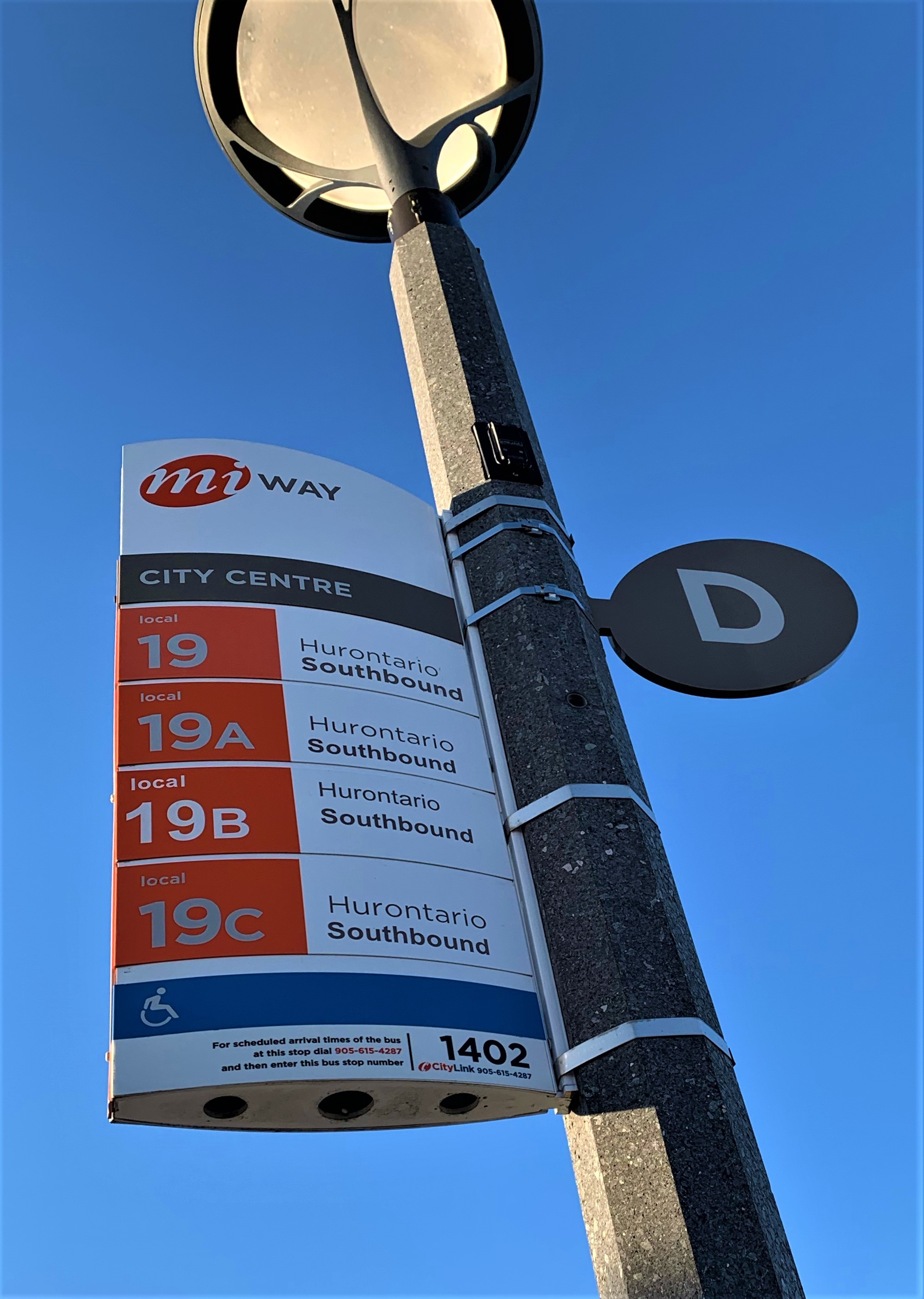 Another obvious and simple measure to improve the appeal of transit within Mississauga is the introduction of Wi-Fi. Internet access on buses throughout the city would make them a significantly more appealing option for commuters. In such a scenario, any additional journey time on public transit compared to driving could be justified through the productivity-gain of having internet access.
The concept, which GO Transit will soon phase in, is not complicated. Greyhound and Megabus vehicles already offer Wi-Fi in Canada, while TTC subway stops also include access. In Europe, buses in Edinburgh and London are among the many services where each vehicle comes with free internet access for riders.
Headline grabbing transit projects, such as the much-awaited Hurontario LRT, are important, but they're not the be-all and end-all. Alongside some simple tweaks and measures to change the culture of transit planning, new projects could change the city's transportation and movement habits.
Opportunities for commercial growth, including dining, galleries, shops and a host of services, increase exponentially when pedestrian corridors spring up along streets serviced by multiple transit options, as opposed to limiting commercial activity to malls and plazas featuring giant paved parking lots. This only draws potential business opportunity and much more variety away from areas of the city, such as Port Credit, where commercial activity thrives with pedestrian-friendly infrastructure.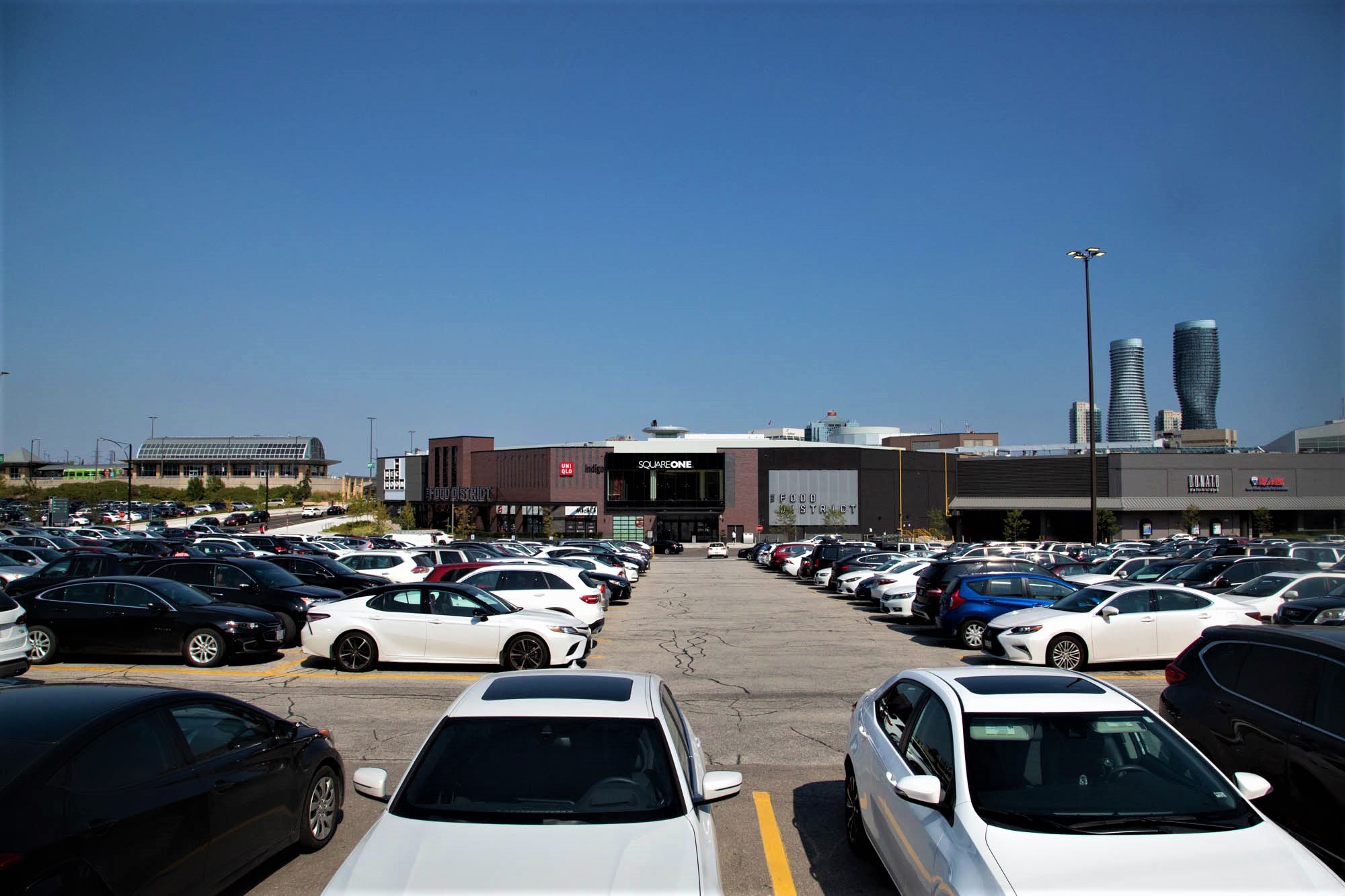 Adding Wi-Fi to buses, offering transit priority at intersections and creating dedicated bus lanes on congested roads are just three of many options which would help. Combined, they could increase efficiency to allow more routes to run more regularly, while simultaneously increasing the appeal to the public of sitting on a bus in the first place.
As Canada's sixth largest city, Mississauga is in a position to lead by example. Rather than living up to its old stereotype as a sleepy city providing accommodation to those who work, shop and play elsewhere, it can continue its march toward its own destiny.
As a modern city with a growing population in a state of climate emergency, it's time for Mississauga and MiWay to shape a path for others to follow.
Email: [email protected]
Twitter: @isaaccallan
Submit a correction about this story