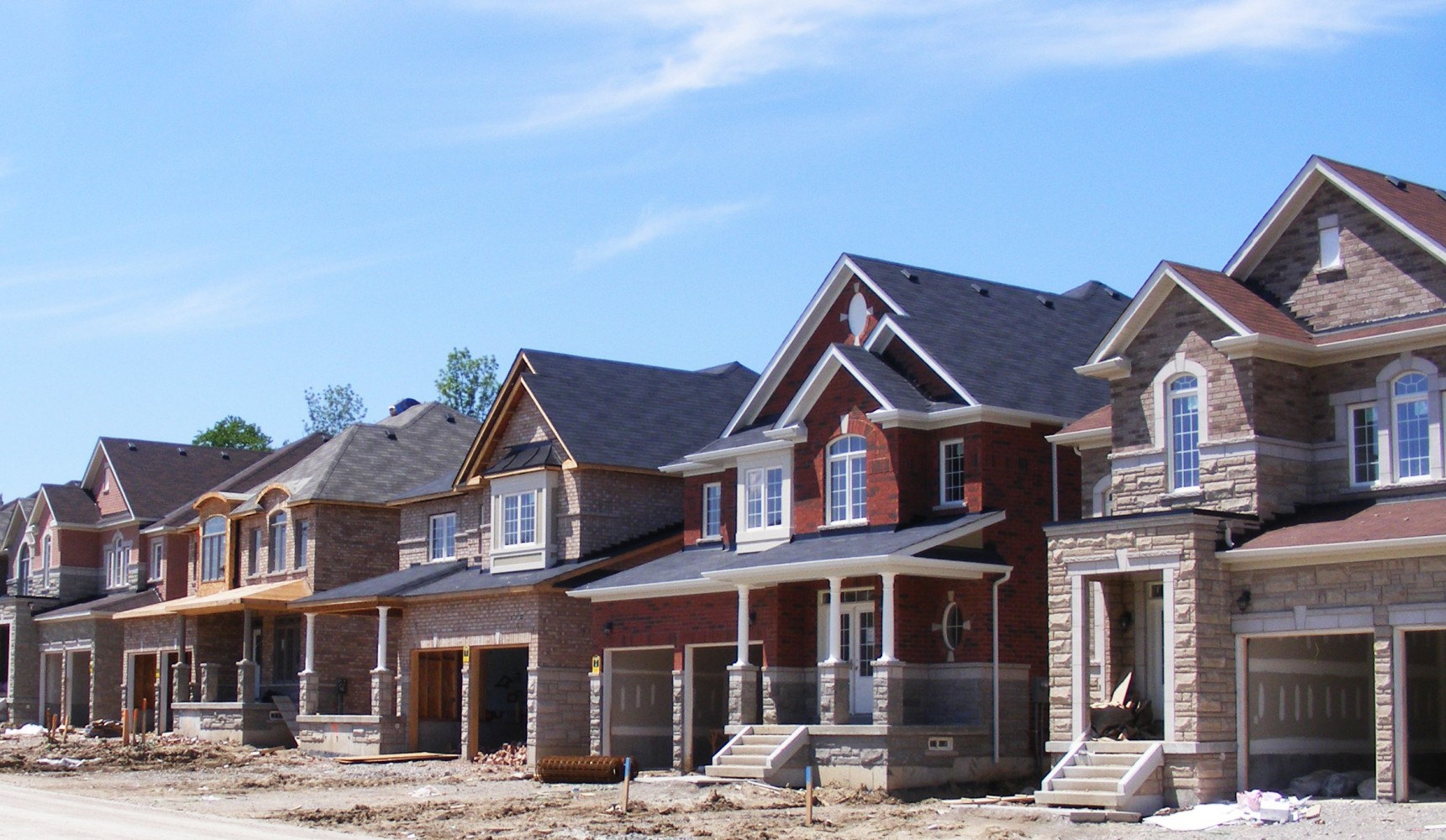 Photos by Joel Wittnebel and file photos/Flickr/Screen grab Google
Home ownership slipping further out of reach for first-time buyers in Mississauga, Brampton 
The growing gap between what people earn and the cost of housing is putting potential home ownership further and further out of reach for first-time buyers in Brampton and Mississauga, even for those earning decent wages.
According to new data from real estate brokerage Zoocasa, even for those earning the median-income in Brampton and Mississauga, it could take decades to save enough money for the necessary down payment on a single-detached home, 42.2 years in Mississauga and 26.1 years in Brampton, based on median income levels.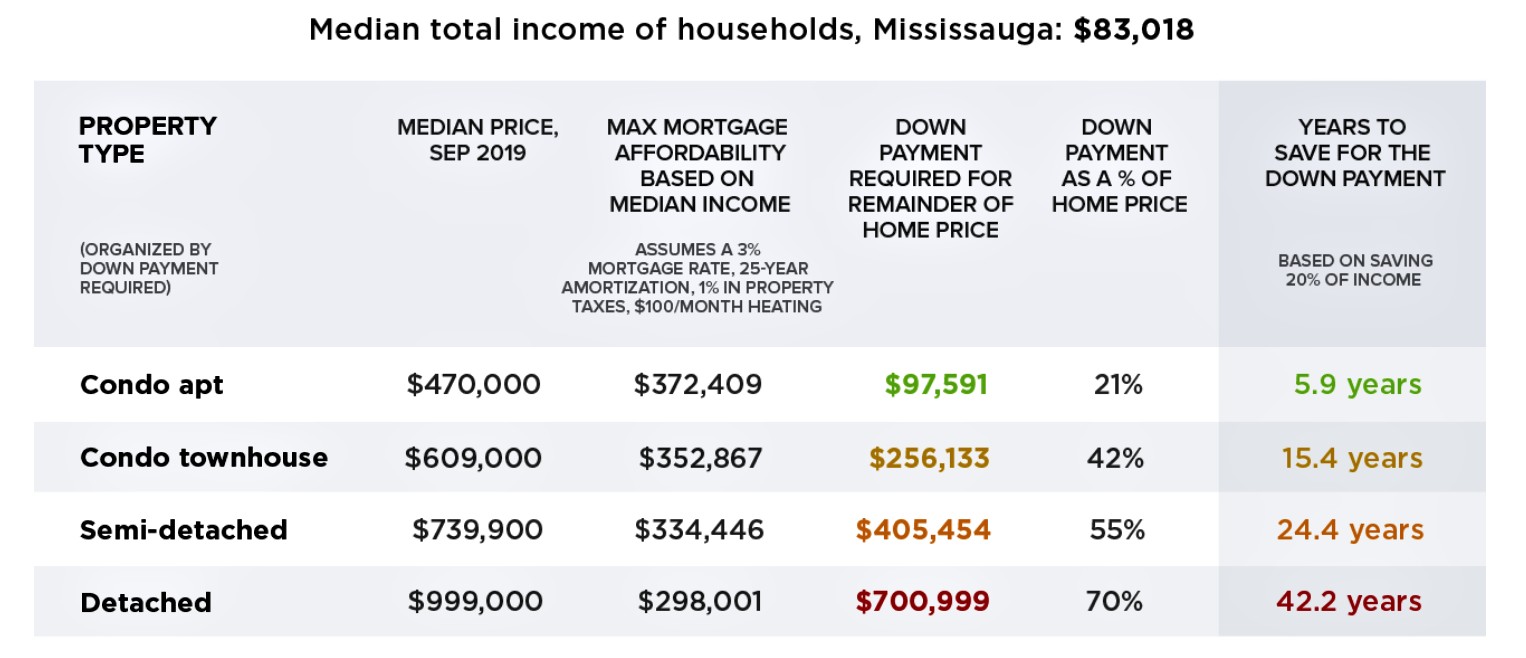 Look at it this way. In September of this year, the average price of a single-detached home sold in Mississauga was just under $1 million ($999,000). For someone earning the median-income in the city, currently $83,018, for a mortgage with a 3 percent interest rate and 25-year amortization they would be approved for $298,001. This means the home buyer would need to come up with $700,999 to complete the down payment. It's an astronomical amount of money for a first-time buyer, and with their current income (based on the mean) it would take 42.2 years to save up enough to afford the house, and that's only if they put aside 20 percent of their income annually. There are also considerable waits for the other forms of housing in the city as well. With an average price of $739,900 for a semi-detached, it would take a median-income earner 24.4 years to save for the down payment, similarly, it would take 15.4 years to save for a townhouse and 5.9 years for a condo based on current prices.
Now, according to Penelope Graham, the managing editor with Zoocasa, expecting a person to wait 42 years to save for a house is unrealistic, but the number does show just how far out of reach home ownership is becoming, even for median-income earners in Peel Region.
"It does not mean that there wouldn't be housing that is suitable for them in these cities, but they just need to look at options that are better aligned with their income," she says.
Similar, but shorter wait times are seen in Brampton where the median-income is slightly higher at $87,290. Condos in the city, by comparison to Mississauga, are slightly more within reach for first-time buyers, with an average price of $413,500. A median income earner would only need to save for 1.4 years in order to have enough for the necessary down payment.
However, finding these relatively affordable units can prove difficult in these two cities as the prices of homes continue to skyrocket and incomes remain relatively stagnant, while suitable condo stock is not readily available. Brampton, in particular, continues to issue a disproportionate number of building permits for single-family homes, while the number of condos and apartments has not kept up with surging demand.
This has resulted in the proliferation of basement suites, or secondary units, the vast majority of which are not legal and pose serious safety risks. It's estimated that Brampton has as many as 50,000 of these units and Mississauga as many as 30,000.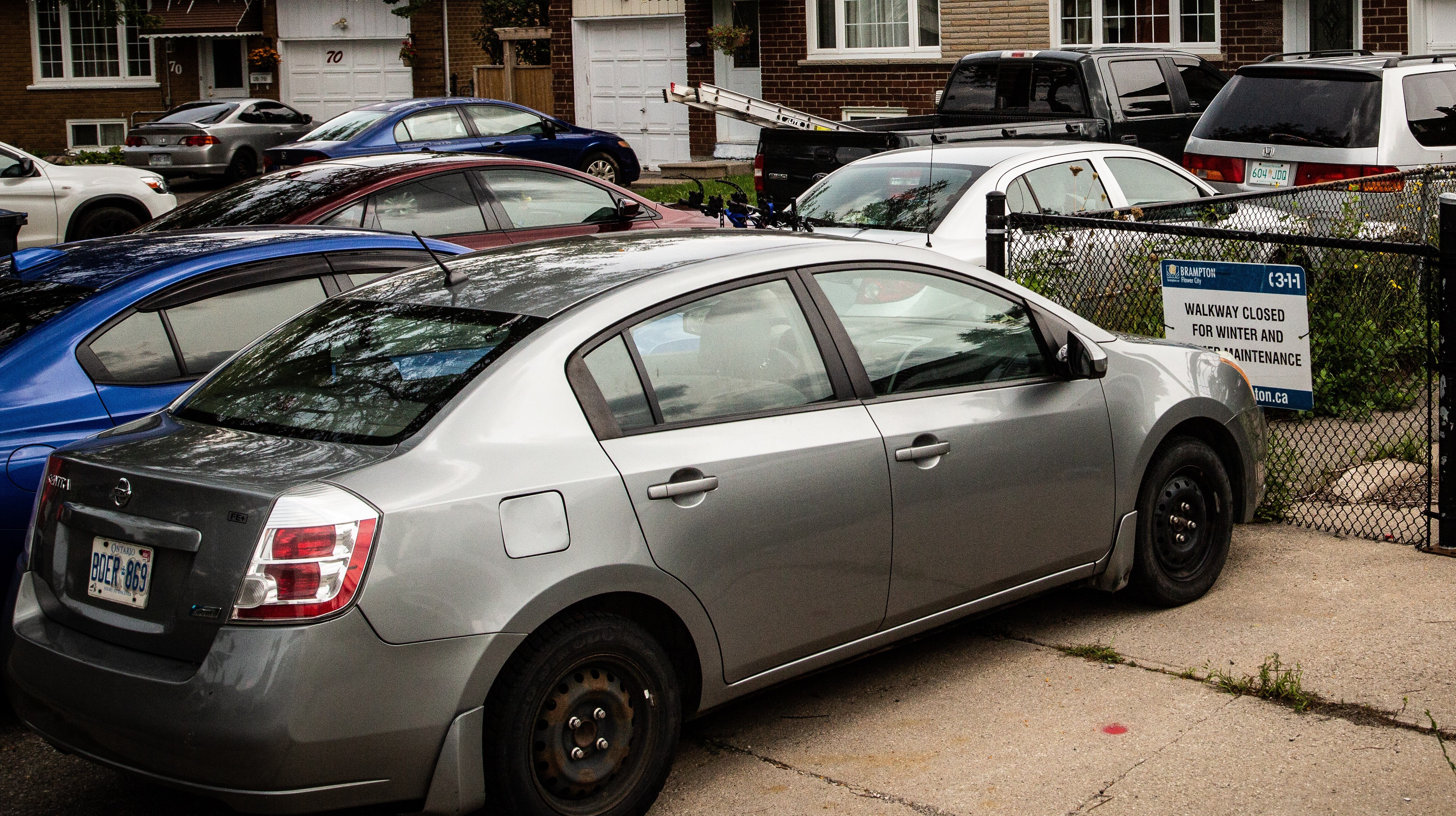 In Brampton, the average cost of a new residence in 2012, including all houses, townhomes and condos, was $373,000, according to the Toronto Real Estate Board's data for the city. In April of 2019 that figure ballooned to $643,600, meaning the average cost of home ownership increased by 73 percent in seven years. Meanwhile household income levels, according to Statistics Canada, have gone from about $80,000 to approximately $88,000 over the same time in the city, an increase of about 10 per cent.
"That's something that we're seeing in markets across Canada, very acutely in the GTA, especially in some of these Peel markets," Graham says.
The rental market, which does not meet the demand for affordable units in the two cities, is also becoming increasingly out of reach as competition for limited supply pushes monthly rental rates beyond affordability for more and more residents.
And this is where the municipalities, in conjunction with their city planning departments come in, as cities need to be planning the types of housing development their residents can afford.
In Brampton especially, it's no secret that developers have largely controlled the planning agenda within city hall for the last three decades, leading to sprawling subdivisions of single-detached homes that are out of reach financially for many buyers.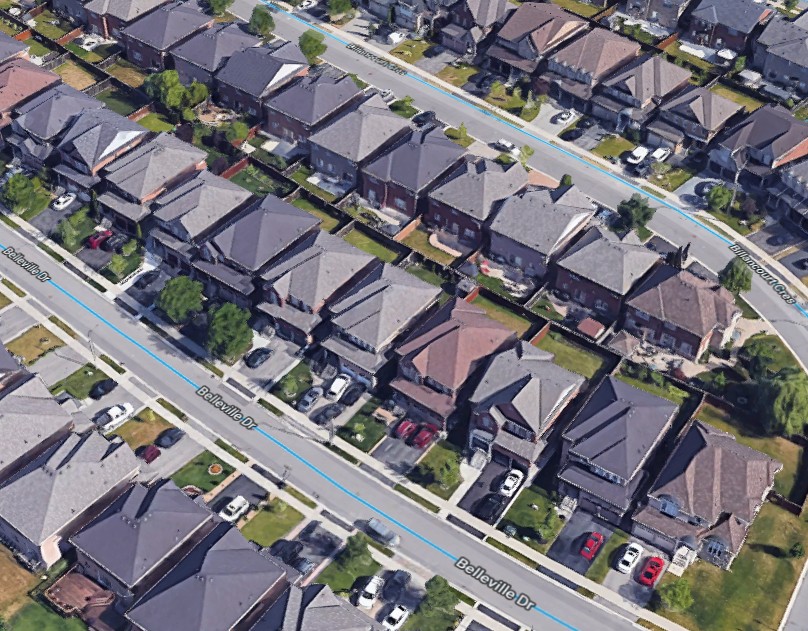 "Obviously, it's a really important factor in any municipality that you've got a plan in place that is going to focus on the right types of housing that's going to suit the needs of residents," Graham says. "That is housing that is designed to be higher density, housing that is designed to be well aligned with incomes of prospective home buyers in those cities."
This lack of affordability continues to put increasing pressure on the Region of Peel and it's affordable housing stock.
Peel has 48 providers of affordable housing, all managed by the region, and over 13,000 units contained in 150 apartment buildings, townhouses and housing complexes.
However, there is an extensive wait list, one of the longest in the province and one that continues to grow. Data from the region shows that in June 2018, the list reportedly included 13,597 individuals in Brampton, Mississauga and Caledon, with an average wait time of nearly six years. The list grew to approximately 13,726 in June of this year.
To address this growing backlog, the Region has been working to accomplish ambitious goals set out in their roadmap for affordable housing, its "Home for All" plan.
The plan has the region developing 7,500 housing units annually, and 75,000 new units by 2028. This includes 10,000 housing units for low-income households and 10,000 private rental units and ownership stock for middle-income households.
Since 2012, the region has added 1,000 new units to the system, and 965 are currently in development. The ambitious plan of 75,000 units overall by 2028 is far behind schedule after almost two years.
Currently, the region's capital plan for housing supports includes $510 million. However, it's unclear where all this investment will come from.
Peel council did little to address affordable housing needs in the $3.8-billion regional budget for 2019. Now, there's a $340-million gap in needed capital repairs to the region's existing subsidized housing system over the next 10 years, which will require attention to save existing stock from further decay.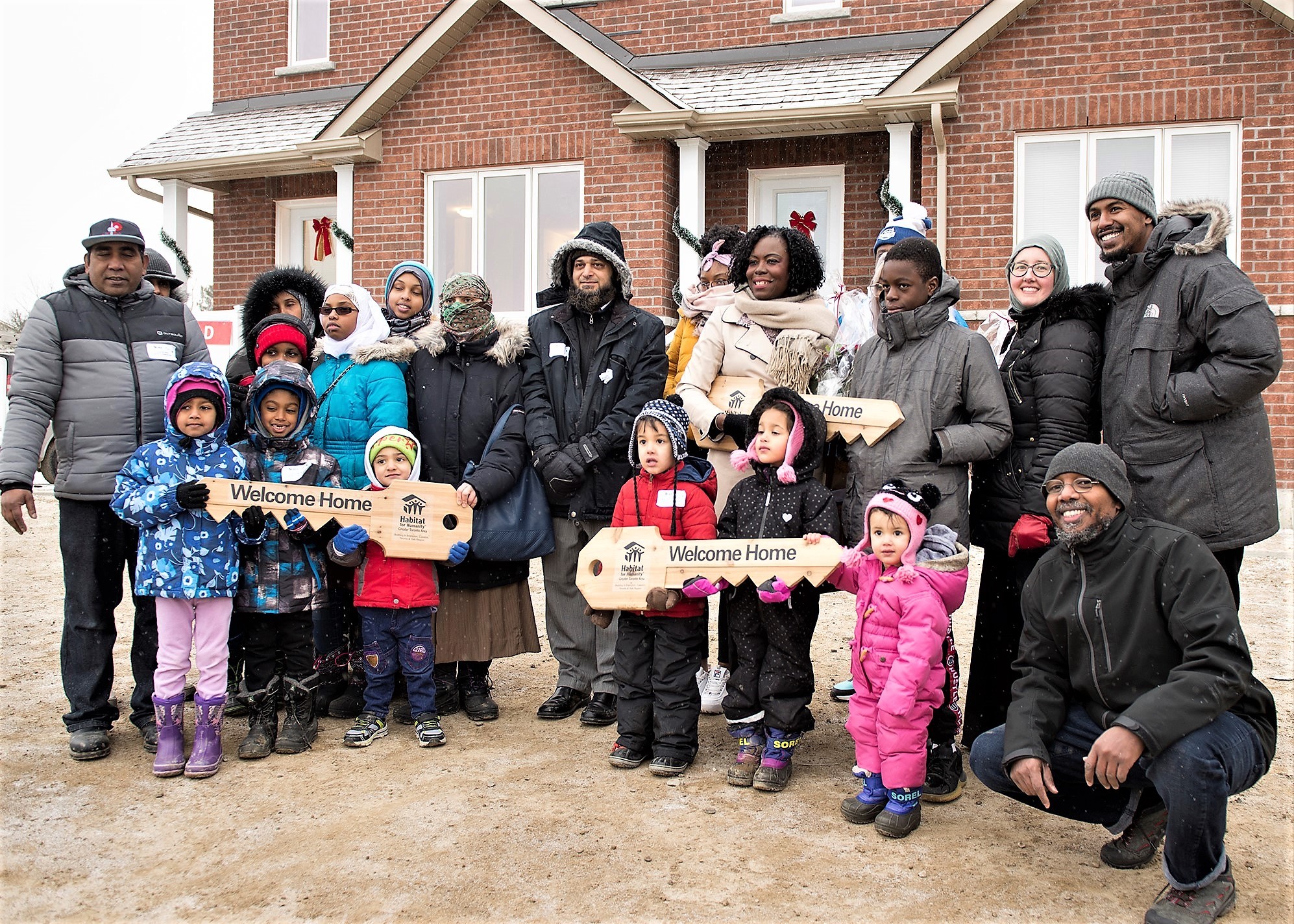 Peel families on the affordable housing wait list moved into Brampton townhomes built by Habitat for Humanity last winter
Many of the region's housing providers have sunk even further into debt trying to keep up with the needed repairs. According to a report released by the region this month, 10 of Peel's housing providers, including the largest of them, the Peel Housing Corporation, have been loaned nearly $40 million to keep up with needed repairs. These funds come from a subsidy set up by the region in 2011, the impetus for which was the lack of funding from upper levels of government at the time.
"The (2011) report acknowledged that the funding available from senior levels of government was insufficient to meet the capital needs of the community housing system in Peel," the recent report reads. "An operational policy was approved by council, authorizing staff to create a Region of Peel program to provide housing providers with a loan to fund required capital repairs."
The report continues: "All the loans provided have assisted with required capital maintenance and repairs and have been effective in keeping the assets in a state of good repair and ensuring that community house provider stock remains available to individuals and families on the region's centralized wait list."
Meanwhile, if prices on the open market continue to far outpace income levels it's unclear how residents will be able to afford home ownership in two of Canada's biggest cities.
Email: [email protected]
Twitter: @JoeljWittnebel
Submit a correction about this story