Photos by Joel Wittnebel and File photos/Graphics and charts Peel police
Gang-style violence continues to shake Peel as police wait for funding streams to start flowing
While gunfire continues to ring out across the region, including a tragic day that saw two people killed in separate shootings, Peel police continue to wait for instructions on how to apply for much needed provincial and federal government grants to help fight gun and gang violence.
In the first of two shootings on Oct. 22, a vehicle carrying three men was sprayed with bullets while sitting on the off-ramp of Highway 410 at Derry Road. A dark coloured vehicle fled the scene, leaving one 28-year-old man from Brampton dead and two others seriously wounded.
Two hours later, a 26-year-old man was gunned down while sitting in his car outside a condo building on Webb Drive in Mississauga.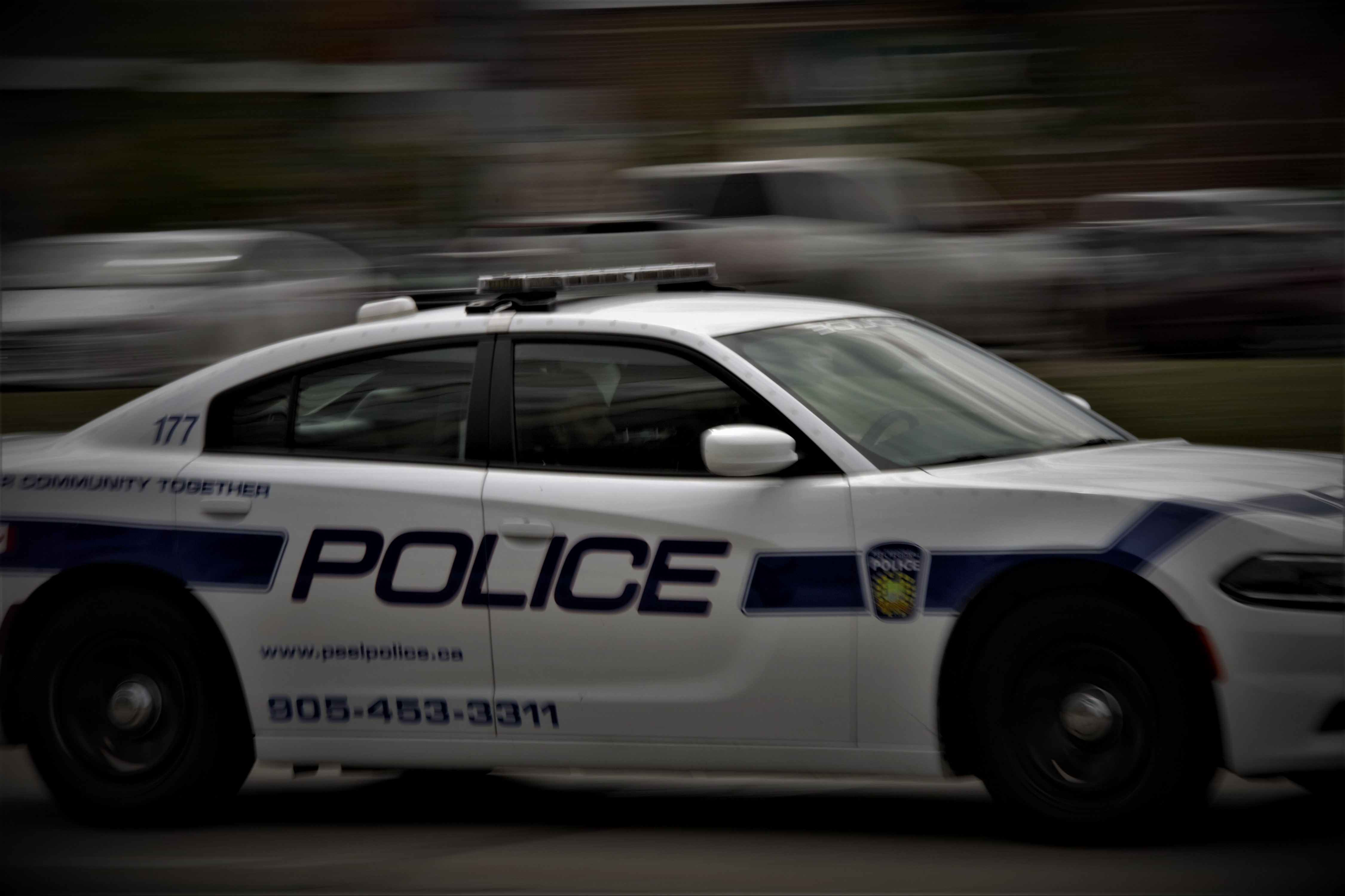 The pair of homicides bring Peel's total on the year to 22, only four behind the total in 2018, a year that has been described as the bloodiest Peel has ever seen. Currently, police have no information on suspects in either case.
Despite solvency rates for the more serious types of violent crime well above the provincial and national averages, the sheer number and frequency of shootings and stabbings over recent years has left Peel police officials looking to upper levels of government for help.
To date, both the province and federal government have made announcements indicating that support is on the way, but no such funding has materialized.
"There have been no notifications on how to apply for funding under these programs," reads an October report to the Peel Police Services Board.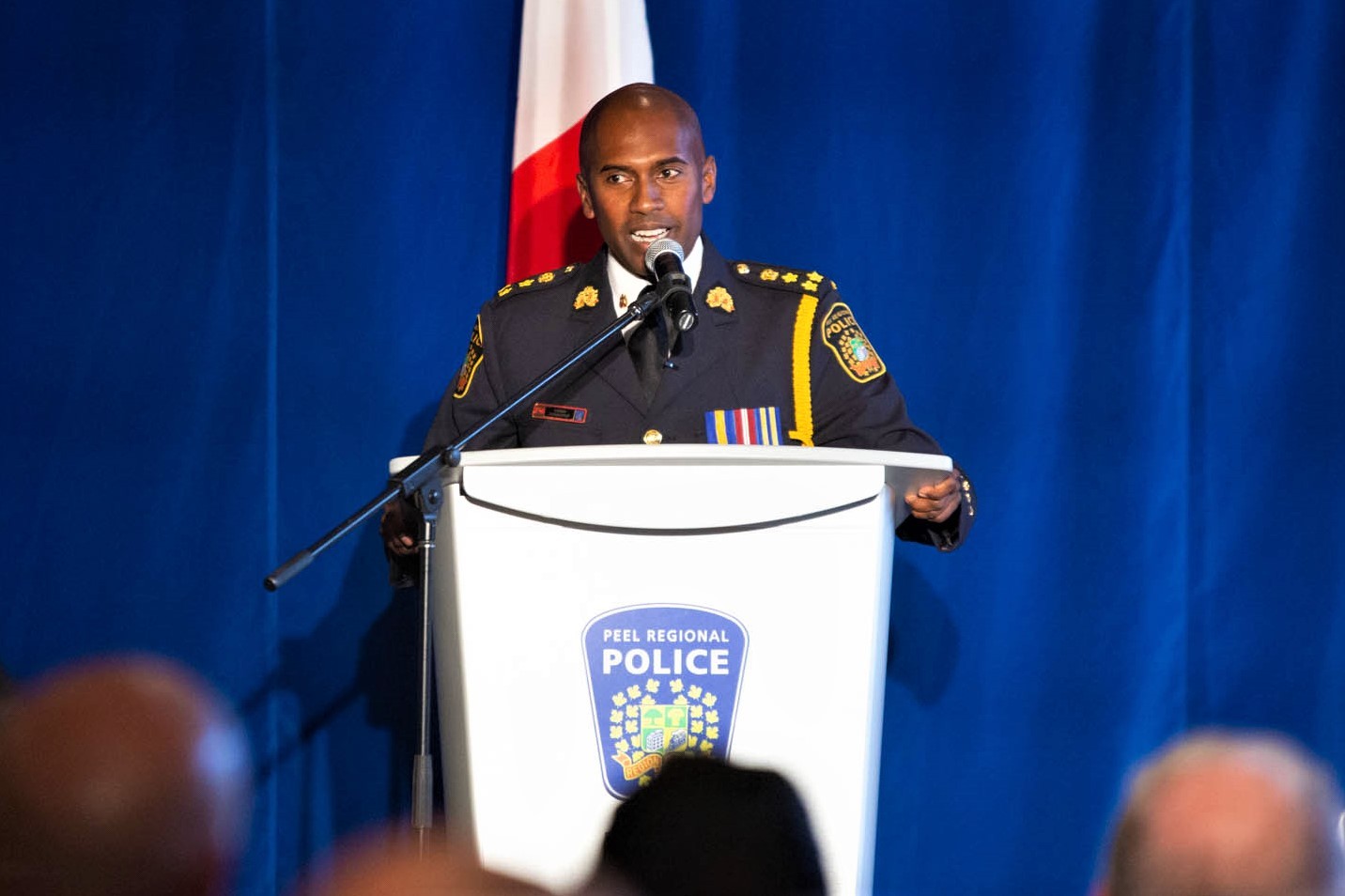 New Peel police Chief Nishan Duraiappah
In August, the federal Minister of Border Security and Organized Crime Reduction, Bill Blair, provincial Solicitor General Sylvia Jones and Ontario Attorney General Doug Downey announced $54 million in funding over three years to combat gang violence and human trafficking in the province, an amount representing Ontario's share of the $214-million federal Gun and Gang Violence Action Fund. These funds are in addition to $11 million announced by the federal government in March for the same purpose.
All in all it represents $65 million over five years to address gun and gang crime in the province. However, it remains unclear how much of that money will go to Peel police or even when they can begin applying for the badly needed funding help.
Based on Peel's increasing incidents of violent crime — particularly high-profile tragedies like the shooting last month in Malton that saw over 130 bullets sprayed and left five wounded and a 17-year-old dead — the region should be at the top of the province's priority list to receive a healthy influx of needed funds.
According to police data, Mississauga and Brampton saw across-the-board increases in the most violent types of crimes between 2017 and 2018. Homicides were up 53 percent; attempted murder, 86 percent; assaults, 14 percent; sexual violations 13 percent; and "other violent violations" jumped 25 percent. For this year, new Peel police Chief Nishan Duraiappah says the region is trending higher for both shootings and stabbings.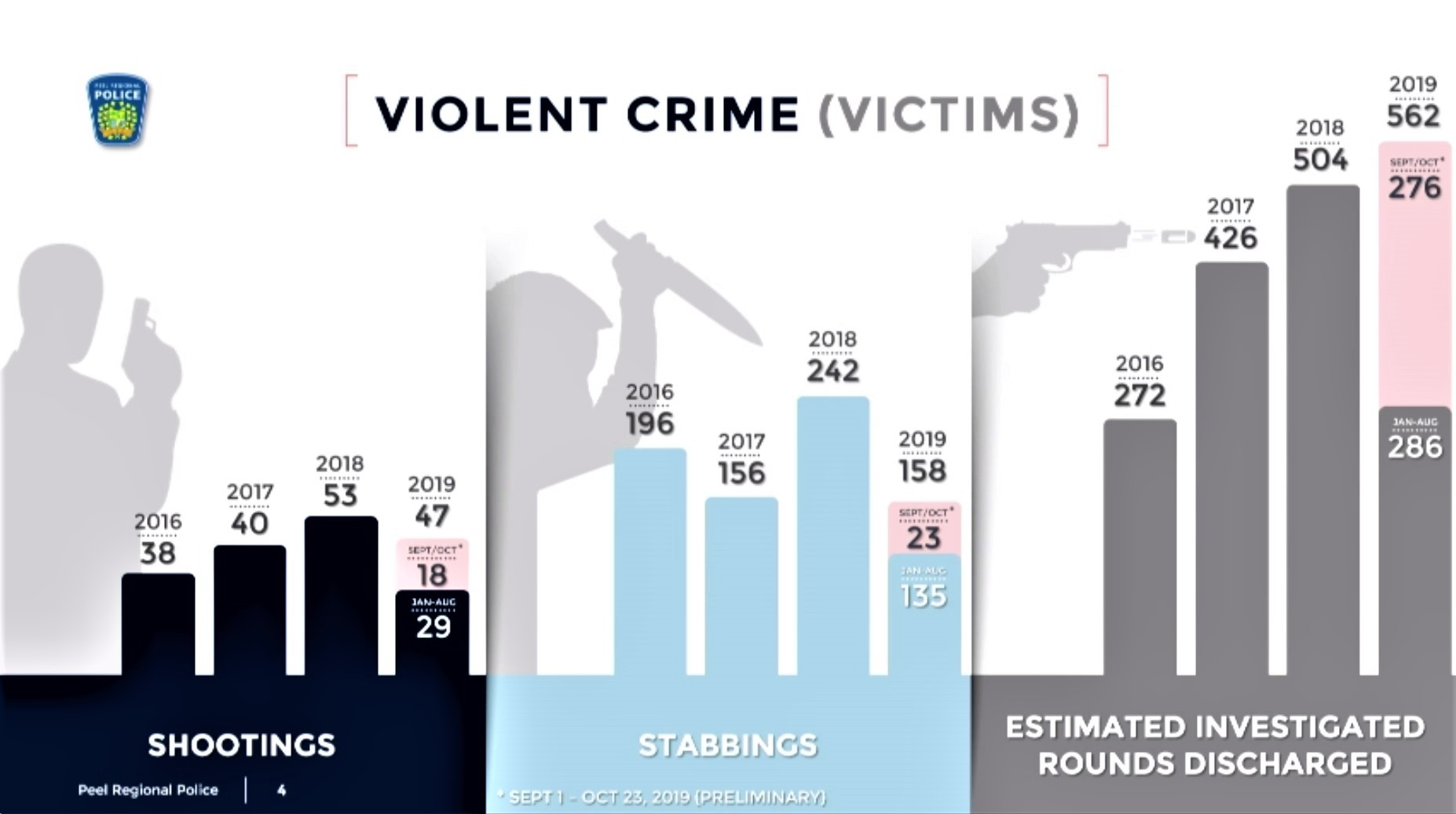 "The increase in resources required to investigate this is significant," he said.
For 2019, as part of the force's $469 million budget, Peel police received approximately $17.9 million in grants and subsidies, representing a $2.6 million cut from previous years.
The largest portion, $8.9 million, came through the provincial Court Security Prisoner Transportation (CSPT) grant, however, following a series of cuts made in Premier Doug Ford's 2019 provincial budget, that number represents a $686,906 cut to previous levels of funding for Peel, and no announcement has been received yet on funding levels for the coming year.
The reduction in funding for prisoner transport received particular attention earlier this year when former interim police chief Chris McCord told regional councillors the cut in funding to the mandated program would shift the burden further onto the backs of municipal taxpayers.
Additionally, Peel received $5.7 million through the Community Safety and Policing - Local Priorities grant to help support community mobilization teams – funding that is set to continue for the next three years – along with just over $1 million to support specialized programs like the Internet Child Exploitation (ICE) unit, the firearms program, and RIDE initiatives. However, Peel police have yet to hear any update on future funding allocations for these projects.
On top of those uncertainties, the PRP is still waiting on the status of about $2 million worth of applications, including $1.9 million through the Community Safety and Policing - Provincial Priorities stream. The application was made on June 6 of this year for salaries for officers working in human trafficking, guns and gangs, and drugs. There is currently $3.9 million available across the province for such funding assistance to forces.
Additionally, PRP applied for $97,100 through the Proceeds of Crime grant on Sept. 13 for a project to address human trafficking, an increasingly common offence in Peel.
"The landscape continues to change across the province based on priorities," said Chief Duraiappah, speaking to the board on Friday.
The main challenge for Peel has always been getting the province and the federal government to pay attention. Gun violence has received particular attention in the GTA over the last eight months, not because of the rising numbers of shootings in Peel, but because the City of Toronto is also seeing a rising scourge of shootings as well.
Yet, it's Peel's two big cities that are seeing violent crime rates rise much more quickly than rates in surrounding cities and even more rapidly when compared to the national rate.
According to Statistics Canada, two thirds of Canada's Census Metropolitan Areas (CMAs) saw increases in their crime severity indexes from 2017 to 2018.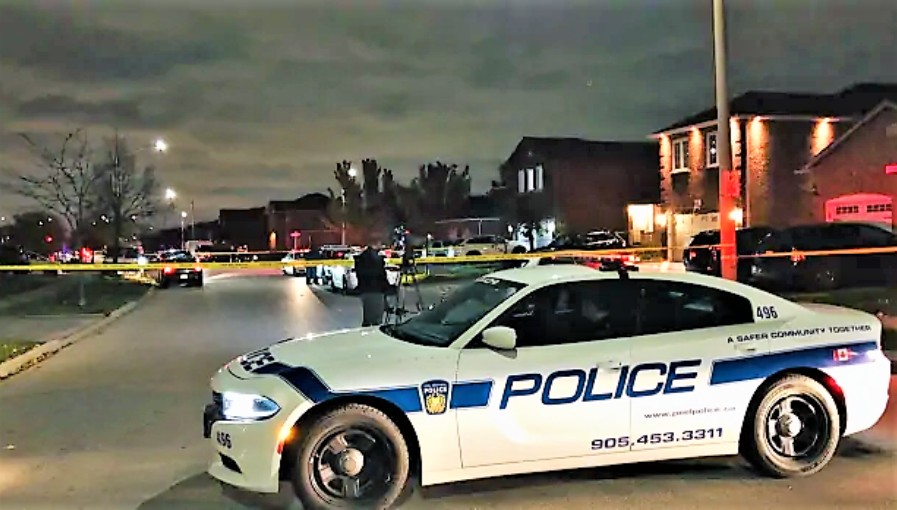 Additionally, Peel's rate of violent crime, which sat at 620.31 per 100,000 residents, is also lower than the provincial average of 898.66.
But the numbers also show that Peel is quickly catching up. While Ontario's rate of violent crime per 100,000 has increased 14 percent since 2014, Peel's rate has jumped by 26 percent. This suggests that while the entire province is seeing rising rates of violent crime, Peel is seeing crime rise at a quicker rate.
Overall, violent crime in the province has increased 20 percent since 2014, while in Peel Region these crimes have jumped 33 percent in the same time period. This is especially true for some of the more violent types of crime. In Ontario, homicides have increased 70 percent over 2014 levels, while in Peel, the number has been following a steady rise from 9 in 2014 to 24 last year, a 166 percent increase. Ontario's rate of attempted murders has increased 82 percent since 2014; in Peel Region it's increased 321 percent. Level 1 sexual assaults have increased 45 percent in Ontario compared to 76 percent in Peel.
The numbers are a clear warning sign that things are changing in Peel Region and help needs to start coming soon.
Email: [email protected]
Twitter: @JoeljWittnebel
Submit a correction about this story