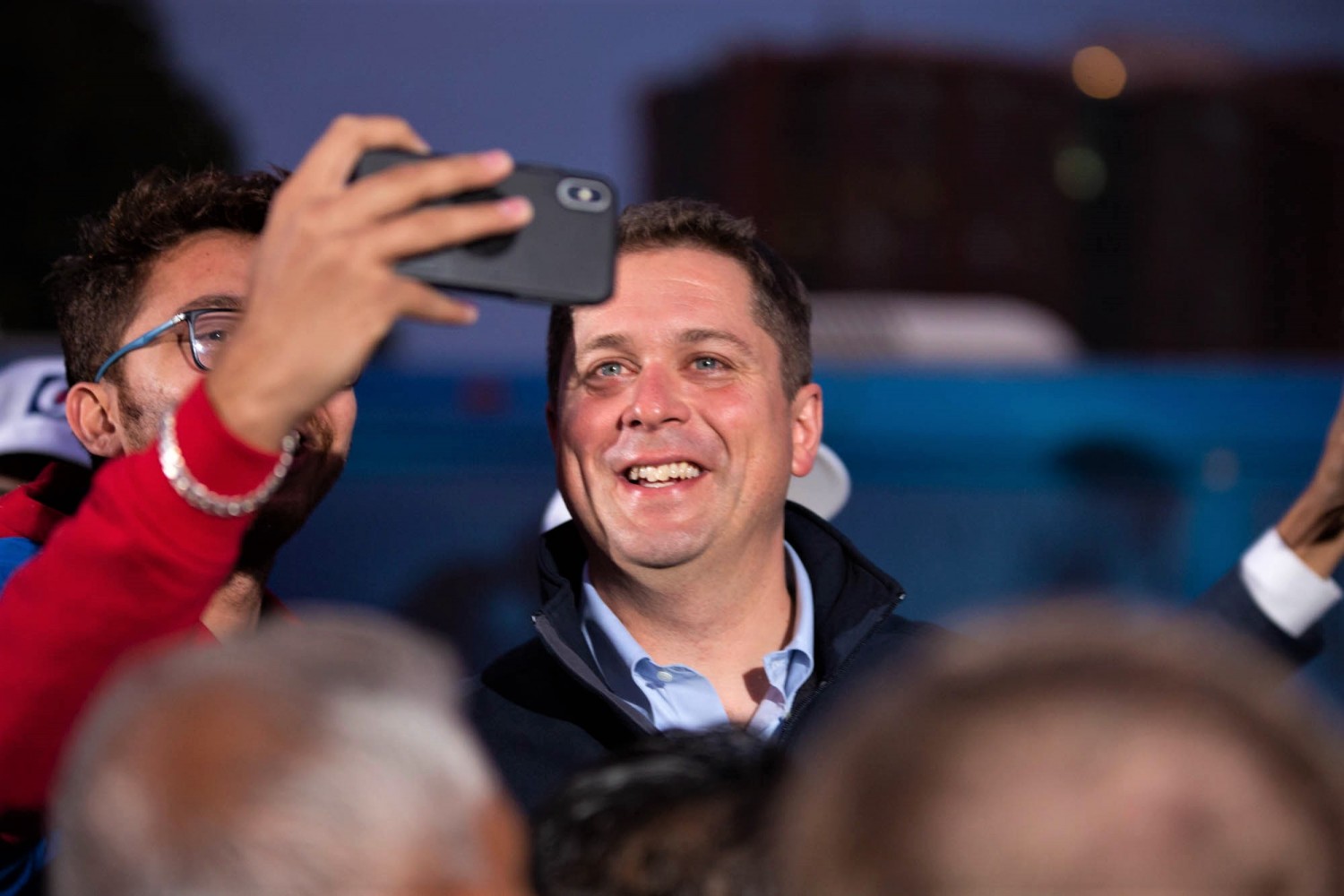 Photos by Joel Wittnebel and File photos
Members of the Chinese-Canadian and African-Canadian communities say Conservatives are losing ground with key voting blocs
(This article has been re-published by The Pointer with the permission of New Canadian Media. It has been edited.)
The Conservatives were run out of the GTA. It became clear the morning after election day that many African-Canadians in the Greater Toronto Area contributed to their drubbing at the polls.
But why? Why did so many in the community vote for Justin Trudeau's Liberals over the Conservatives and the New Democrats?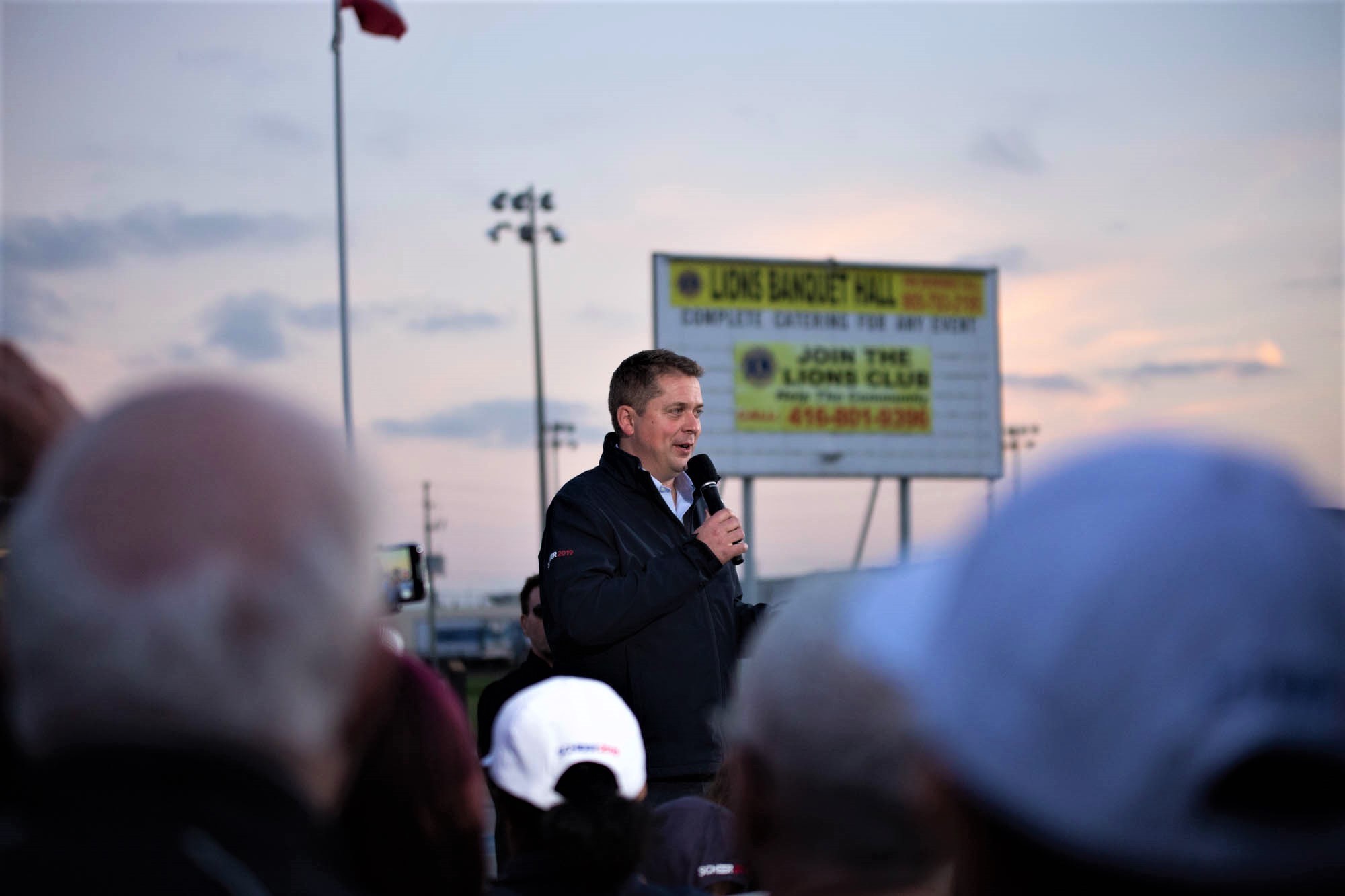 Meanwhile, in the Chinese-Canadian community, those spoken with after the election leaned Liberal, but there seemed to be more support, at least according to the small sample, for Andrew Scheer and his Conservatives.
Blur Wu
The event producer and father of two has lived in Canada for 17 years. His production team has helped put on many signature entertainment events and others related to groups in both countries doing business in the Chinese-Canadian community.
"Personally, I agree with Liberal values. It remains an important cornerstone for Chinese immigrants to live and grow equally in Canada. It's very crucial that the Liberal government continues to expand immigration and continues to protect Canadians' equality," he said.
"On the other hand, I am very concerned that if the Conservatives are elected, the relations between Canada and China will deteriorate further. A reminiscence of protectionism and conservatism in the era of Trump, which doesn't go well with current global development. All the friends I know of who voted for the Liberals wish Canada-China relations not go sour, and the trade between the two countries does not go down." It's a common theme in the community.
"Another main reason why I didn't vote Conservative is because I'm disappointed with Andrew Scheer. His policy is swinging, full of opportunism during the campaign."
Maggie Zhang
Millennial Maggie Zhang works in a not-for-profit organization. "I came from China as an international student 11 years ago and became a Canadian citizen this year. This federal election, I had the privilege to vote for the first time as a new Canadian," she said proudly.
"I voted [for] the Liberal candidate in my riding, Willowdale, simply because it was a strategic vote. As a typical left-leaning millennial, my values are more aligned with the New Democratic Party, especially on immigration. However, my riding has been historically red or blue dominated. Thus, strategic vote made the most sense to me in my riding for this election, considering that Willowdale went from red to blue in the 2018 provincial election," she said.
"Furthermore, the Liberal candidate in my riding demonstrated a lot more competencies and understanding in policy and governance during an all candidate town hall meeting I attended. Meanwhile, the NDP candidate didn't put much effort during the campaign to let the community know her and show her commitment to our constituents."
Jacky Lee
Seneca College student, Jacky Lee, voted Liberal as well. "I'm upset with Doug Ford. I'm upset with Ontario Conservatives. They cancelled my free-tuition program earlier this year. I come from a single-parent family. My mom works very hard to support me and my sister. We low-income students deserve to have a relief on post-secondary education. Now [it's] all gone."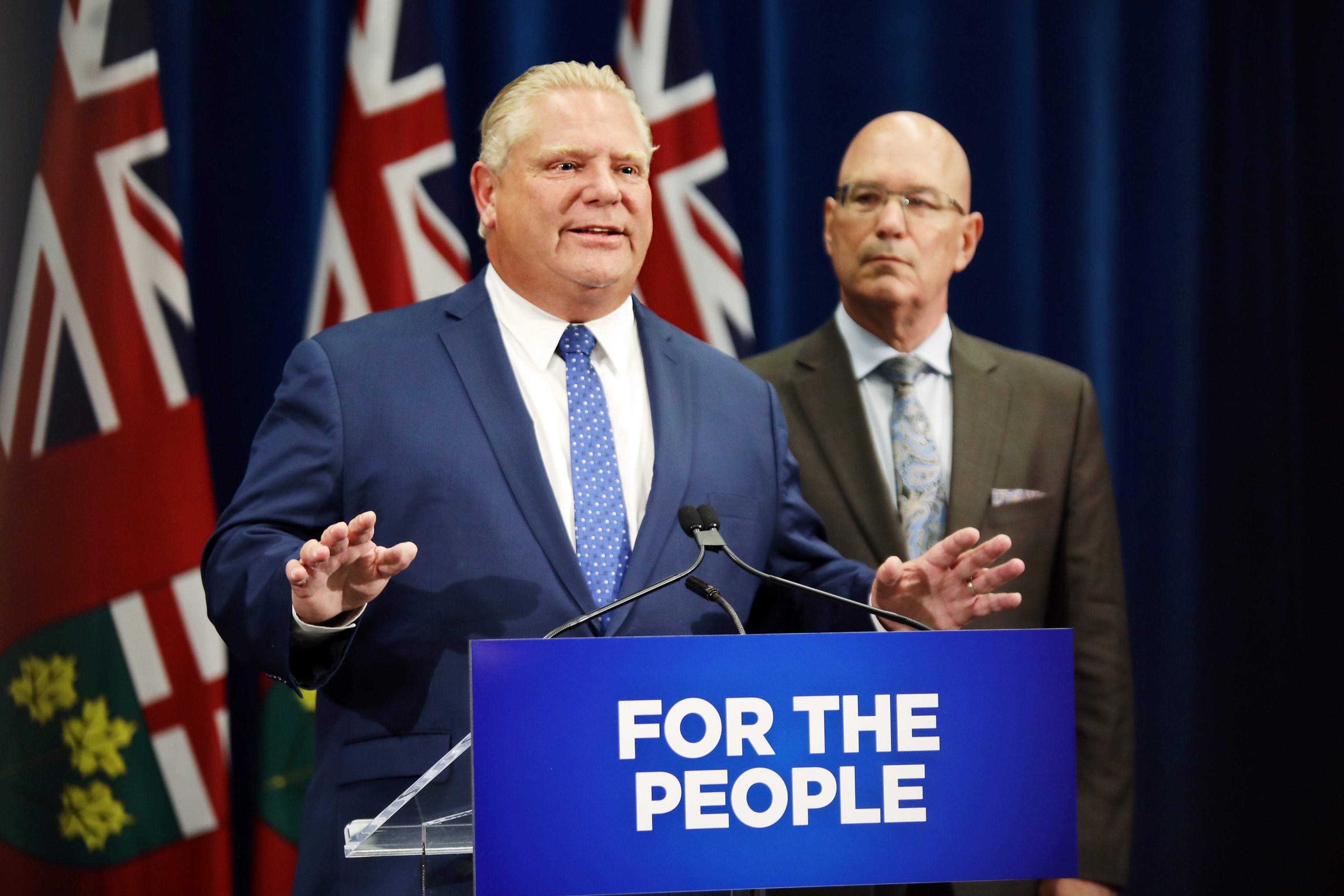 Asked why he voted for the Liberals and what about their platform he likes, the 20-year-old replied: "I don't know much. I just know that I don't want the Conservatives to get elected, it doesn't matter which Conservatives. They all work for rich people."
Lee's Markham—Unionville riding re-elected the incumbent Conservative, Bob Saroya, who won 5,800 more votes than the Liberal's Alan Ho. Markham—Unionville is one of the four ridings among 32 in the 905 that was won by the Conservatives. That upsets Lee even more.
Steven Li
The 40-year-old has lived in Canada for 20 years. He says he has vacillated between Liberals and Conservatives. "I know the Conservative candidate. I'm confident of his capability and willingness to voice on behalf of our local community. I voted for the Conservative candidate at the end because of that. But I hope the Liberals can form the next government for a number of reasons. Economic achievement in the last four years (is significant) because Canada has increased GDP and kept lowest unemployment rate in almost four decades. The Liberal government has welcoming policies for immigrants and refugees. They recognize the economic contribution of immigrants and refugees."
He added that enhanced childcare benefits the Liberals are implementing will have positive economic benefits to the country. Li also shrugs off criticisms of Liberals for running budget deficits. He thinks that the investment into infrastructure and other public projects will boost our economy in the future.
Li believes the Liberals won partially due to Ontario voters' disappointment with Doug Ford. There was a lot of misinformation about the Liberals from many WeChat groups, the most popular Chinese social media, he said. "There are some Chinese people I know who were supporters of the Conservatives [and] are disappointed to the overwhelming misinformation Tories spread. As a result, some of the supporters switched to the Liberals. I am one of them. Only, I voted for the Conservative candidate I know personally, at the end."
Yida Zhang
Markham—Stouffville resident, Yida Zhang voted Conservative but didn't get irked by the result. "Actually, I think the current result is the best for Canada at this time. The Liberal minority government will face more pressure when it tries to carry out its own policies. More cooperation with other parties will make the government's decisions more [considerate]."
He thinks the Liberal victory had a lot to do with Doug Ford and Ontarians' frustrations over his government's policies.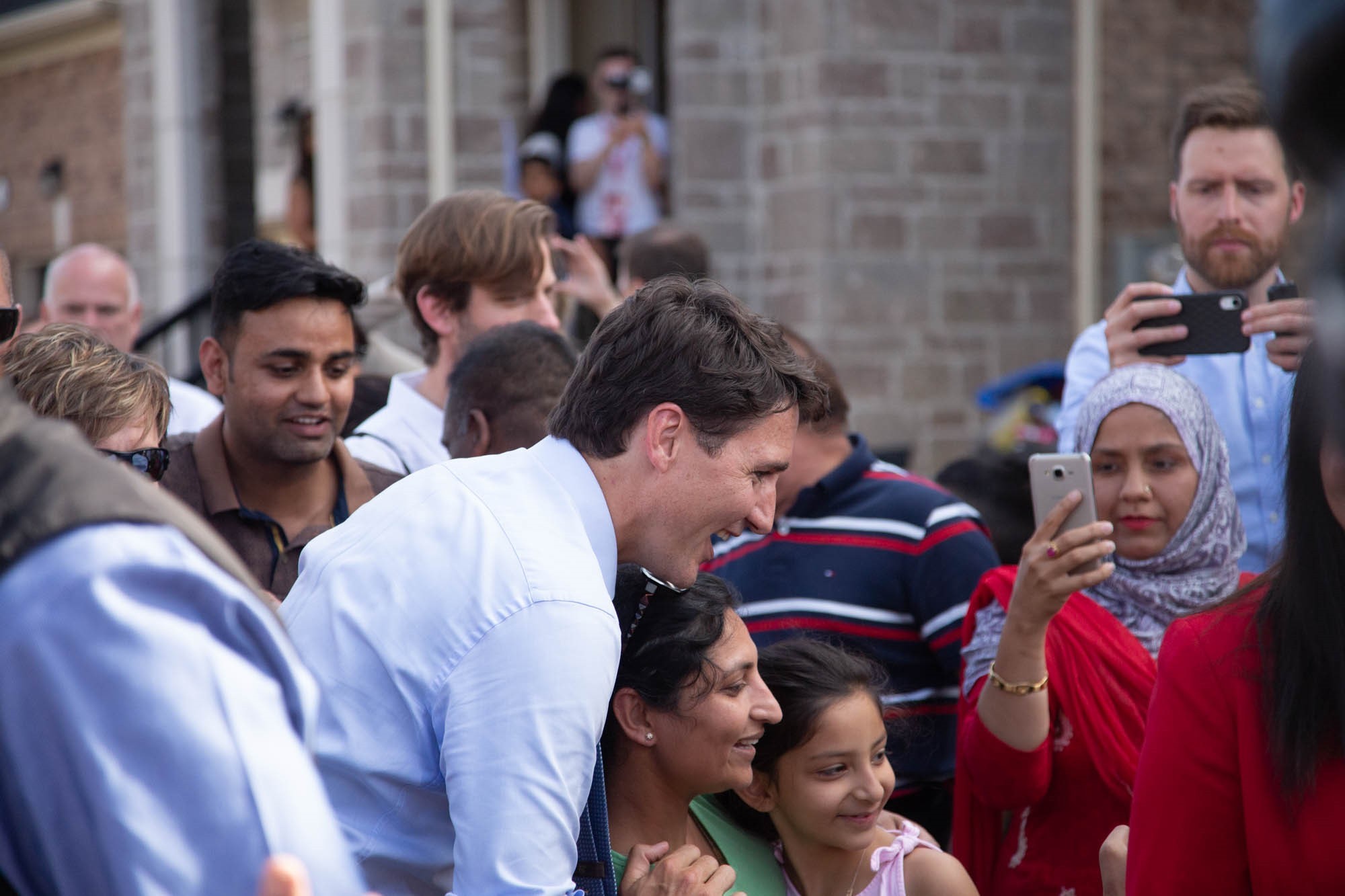 "Justin Trudeau is still a charming leader despite the scandals he was involved in. His policy of welcoming refugees has made people think that he values more about humanity. His recent announcement on $250 million for (anti-gang and gun initiatives) makes people think that he's working on stopping gun violence in Canada."
---
Peter Kalu
"Canada as we know it has long been buoyed by the influx of immigrants," notes Toronto-based lawyer Peter Kalu, whose ethnicity is Nigerian. "Immigration is very important to me and my family, and it is why we thrive in this country we now call home. There's no way in the world I can put my trust in the Conservative Party, which wants to cut immigration even though it is clear that new and old immigrants contribute enormously to the success of Canada as a country."
Hawa Jama
Somali-Canadian Hawa Jama agrees with Kalu's sentiment. "For me, it appears the Conservatives have no eyes. They don't often see people like me, a common person from the African community. They always speak above my head, only interested in how many people they wish to prevent from entering Canada; not whether immigrants should be encouraged to seek the Canadian lifestyle because everyone benefits from it. It [immigration] makes the country stronger. I often wonder if the Conservatives ever ask themselves this question: 'why are they so anti-immigration?' If it's the same thing that helped their own parents and forebears to move to Canada from Europe? Is Canada not essentially an immigrant nation?" Jama asked.
Bola Dibiri
The Nigerian-Canadian, moved to Canada 30 years ago from Germany. "Not even Germany, a western developed country and member of the G7 nations, offered me what this country has given to me and my family. I am sorry if I am biased," he said. Dibiri stressed the importance of former prime minister, Pierre Trudeau. According to Dibiri, the current prime minister's father "made it possible for me to be here and thrive as an engineer. My children and husband and the rest of my family came to this beautiful country because of Trudeau Sr.'s policy, and he was a Liberal."
Kofi Yeboah
In Mississauga, where Kofi Yeboah now calls home, the Ghanaian native said, "Immigration is paramount to me." That's why he voted for the Liberals. "The Conservatives did not produce a platform of policies that would continue to grow the economy." Meanwhile, under the Liberals, the unemployment rate is at a 20-year low, he pointed out.
"Their math just didn't add up for me as they were filled with half-truths…," Yeboah said. "And in my opinion Andrew Scheer reminds me a lot of Trump."
Hafsa Ibrahim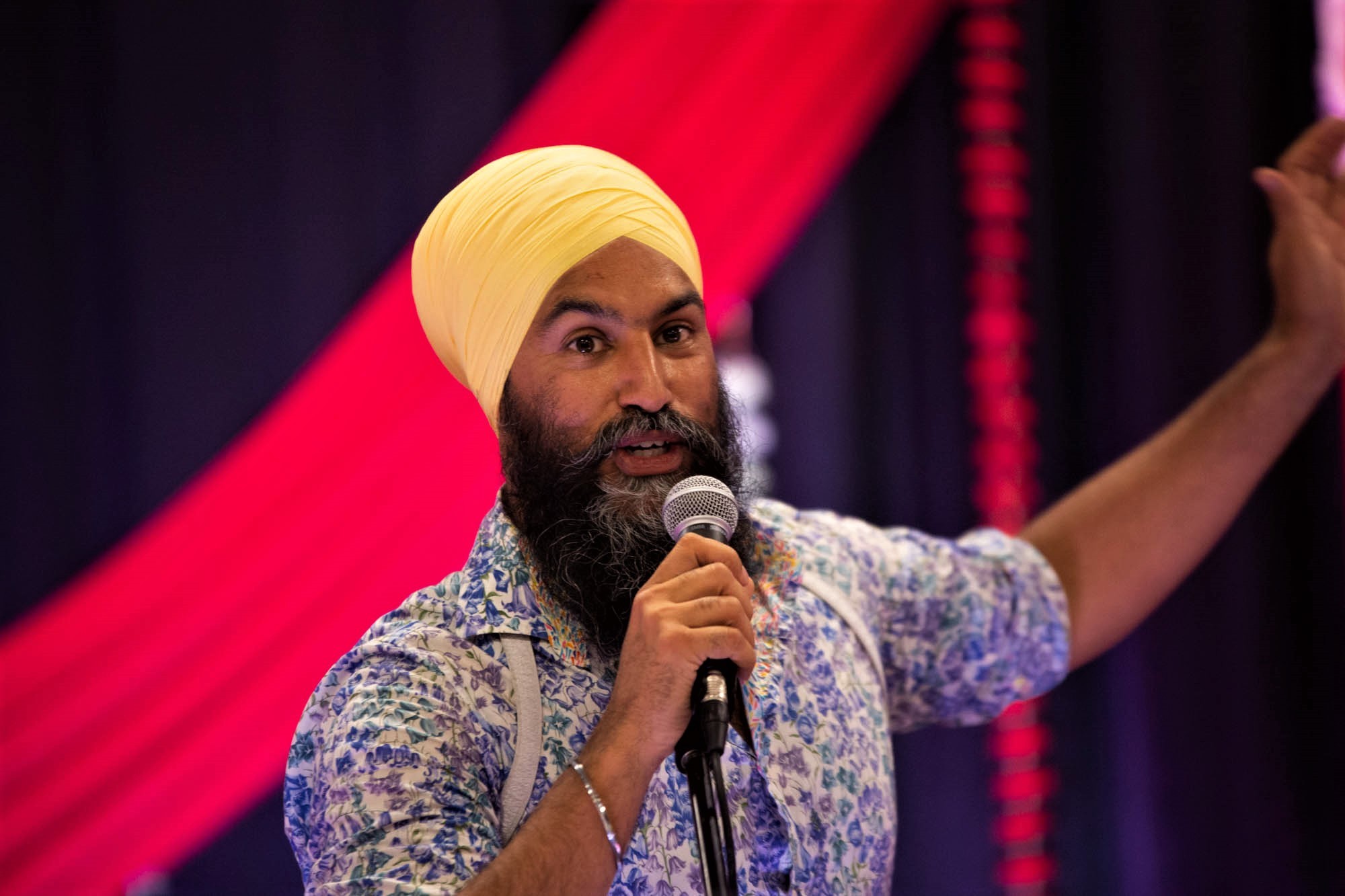 "I like them too," remarked Somali-born North York resident and first-time voter Hafsa Ibrahim, in reference to the NDP. "But the Liberals have more power in terms of being ubiquitous. A political party with the kind of resources they possess and with the gentle immigration policies they have developed over the years is where I belong. That's why I voted Liberal. I will definitely choose the NDP over the Conservatives anytime, but they just don't have the wings of the octopus right now. The Liberals made it possible for me to see all members of my family again from Somalia. I like them."
Emelike Ukpabi
The Nigerian-Canadian immigrant, who arrived here a decade ago, agrees. "Politics is about finding who can win for you, and the Liberals did it for me and my family." He said he doesn't like the conservative brand of politics anywhere in the world. "They either want to cut essential services to needy people, people who can't help themselves, or raise the spectre of xenophobia in their doings. I don't trust conservatives anywhere in the world and that's how it's always going to be."
Submit a correction about this story