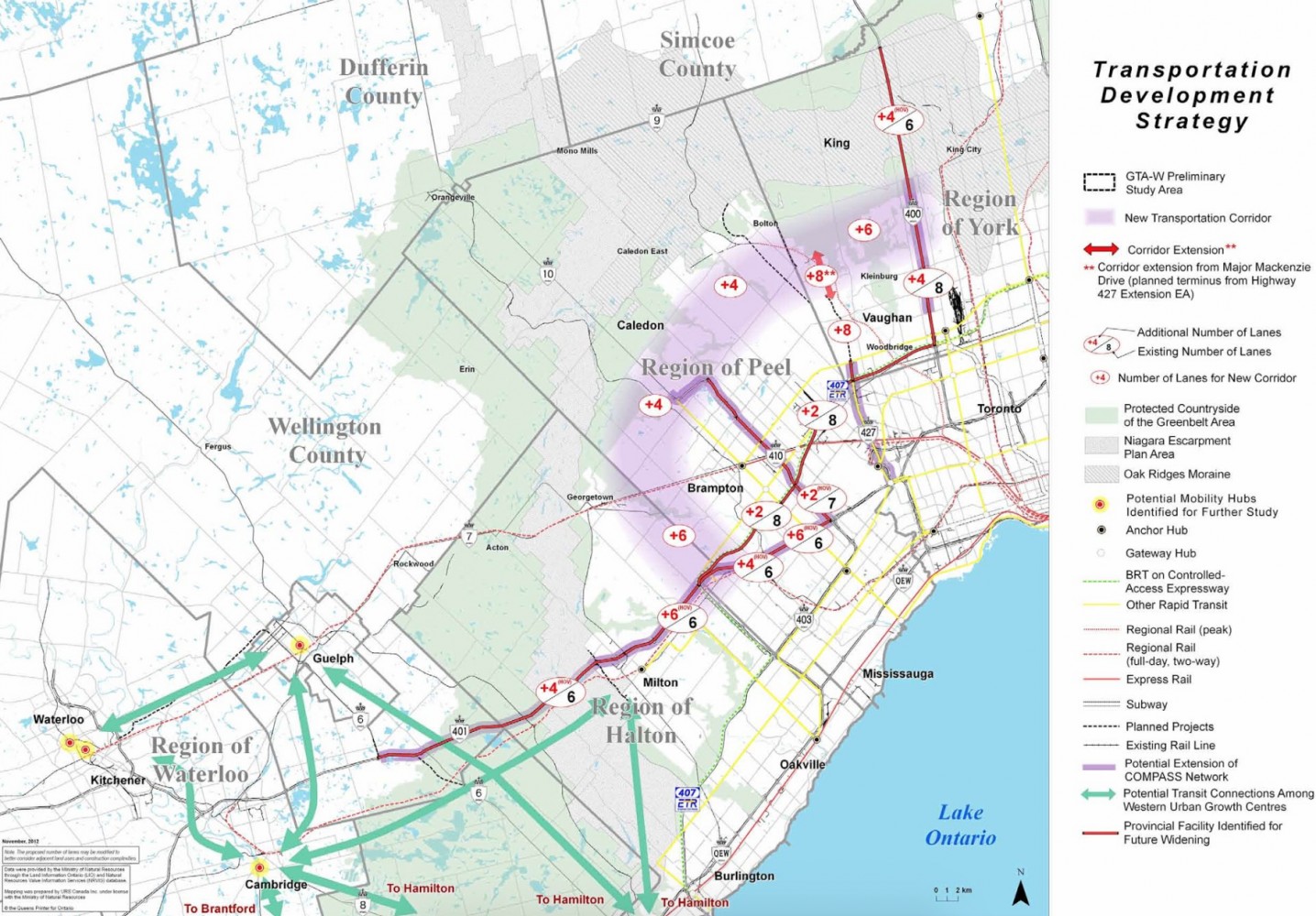 Photos by Joel Wittnebel and Mansoor Tanweer/Map Province of Ontario
Déjà vu as Peel councillors support climate emergency and new highway in the same meeting 
Councillors at the Region of Peel wore two different faces at Thursday's meeting. One expressed deep concern for the environment, while the other showed demand for a new 400-series highway.
To be precise, the session saw Brampton's Rowena Santos call for the declaration of a climate emergency, while her colleagues called for the GTA West Corridor to be pushed forward to allow for development. Santos called for a similar climate emergency declaration at a City of Brampton Council meeting earlier in the year, when at the same meeting the GTA West Highway was also declared a key priority for the city's politicians, raising questions at the time about whether Santos and others were just paying lip service to the current environmental crisis.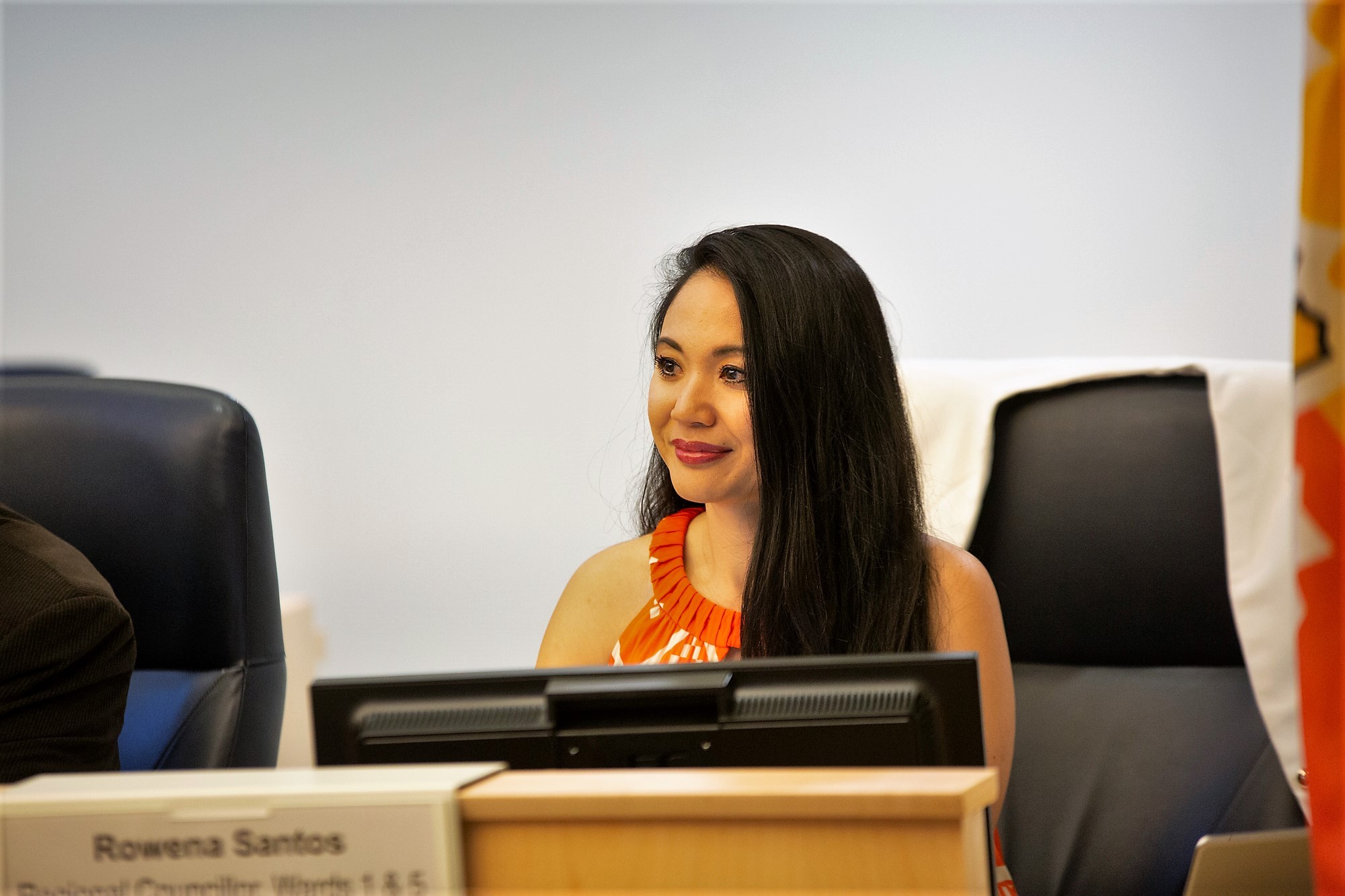 Brampton and Regional Councillor Rowena Santos
Despite telling The Pointer in September that "when you build more roads, it won't help move people around in the long term," Santos chose to stay silent Thursday on the topic of the highway construction, which is opposed by environmental groups across the province and was scrapped by the previous provincial Liberal government.
It was deemed a poor planning decision, one that does not align with smart, clean transportation and urban design. The Liberals said the highway did not conform with the province's broader plans for clean transportation, such as rail systems to move commuters and products. So the plans to create Highway 413, or the GTA West Corridor, were killed off in 2018.
The Intergovernmental Panel on Climate Change (IPCC) a UN affiliated agency of more than 6,000 global scientists, last year released a report that detailed the need for municipal and other sub-national governments to make sustainable land-use decisions, as sprawl and congested highways are a major contributor to temperature increase.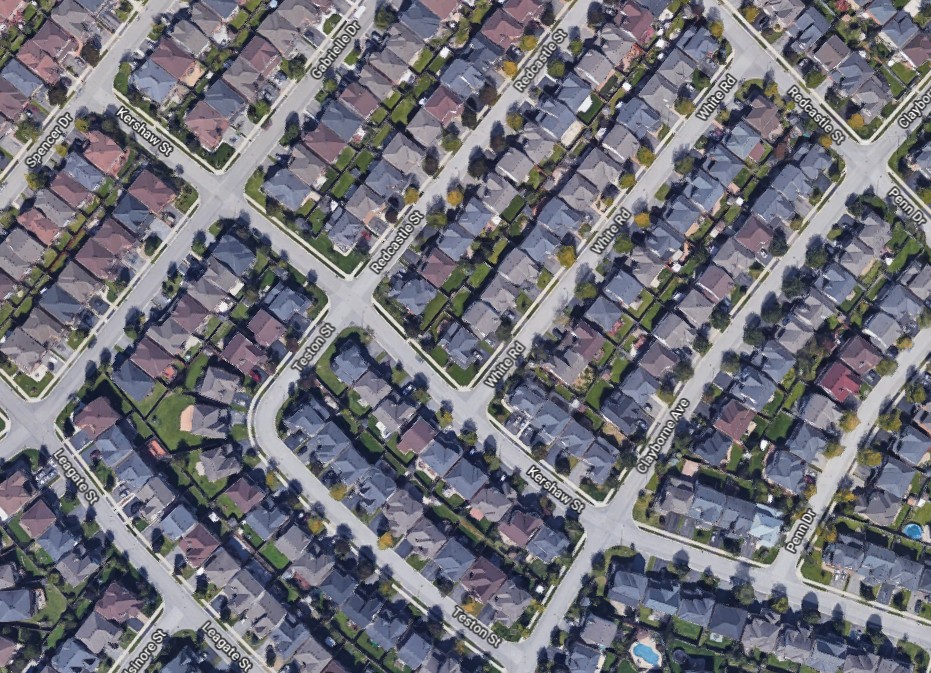 Sprawling subdivisions built in highway corridors
After the decision by the Liberals, Tim Gray, executive director of Environmental Defence, which has aggressively fought the project, said the move by the Kathleen Wynne government was a "pretty complete victory."
The group joined residents and other organized opposition to the highway.
"For a lot of people this highway didn't make a lot of sense," Gray said at the time. "It didn't actually link any cities. It went from a highway to a highway."
He pointed out the province stopped the plan to "pave over thousands of acres of prime farmland and the largest remaining forested areas in Vaughan."
At the time, Wynne and her government cancelled the project's environmental assessment, before it was resurrected by the Progressive Conservatives shortly after they took office last year.
Doug Ford had been caught on video, during a meeting with developers in the middle of last year's provincial election campaign, promising them that if he won he would open up large sections of the protected greenbelt for development.
Critics see the creation of the highway as a stimulus for even more urban sprawl in Peel, arguing that it will encourage more drivers while creating more carbon emissions and a shift away from more dense, smart growth.
Supporters see the plans which Premier Doug Ford is resurrecting as good for housing, with help to create much needed supply, and the creation of private-sector stimulation.
During a lengthy discussion of the GTA West Corridor on Thursday, councillors — including Brampton's Michael Palleschi, Mississauga Mayor Bonnie Crombie and Councillor Sue McFadden — asked detailed questions of the highway's impact on development. Crombie, in particular, made reference to the "white belt" development zone (area fit for growth that is between already urbanized land and protected greenbelt areas), though not one elected official raised the issue of possible encroachment into the sensitive greenbelt. The fear of developers pushing growth along the highway corridor into environmentally sensitive lands, has been a main point of contention by critics.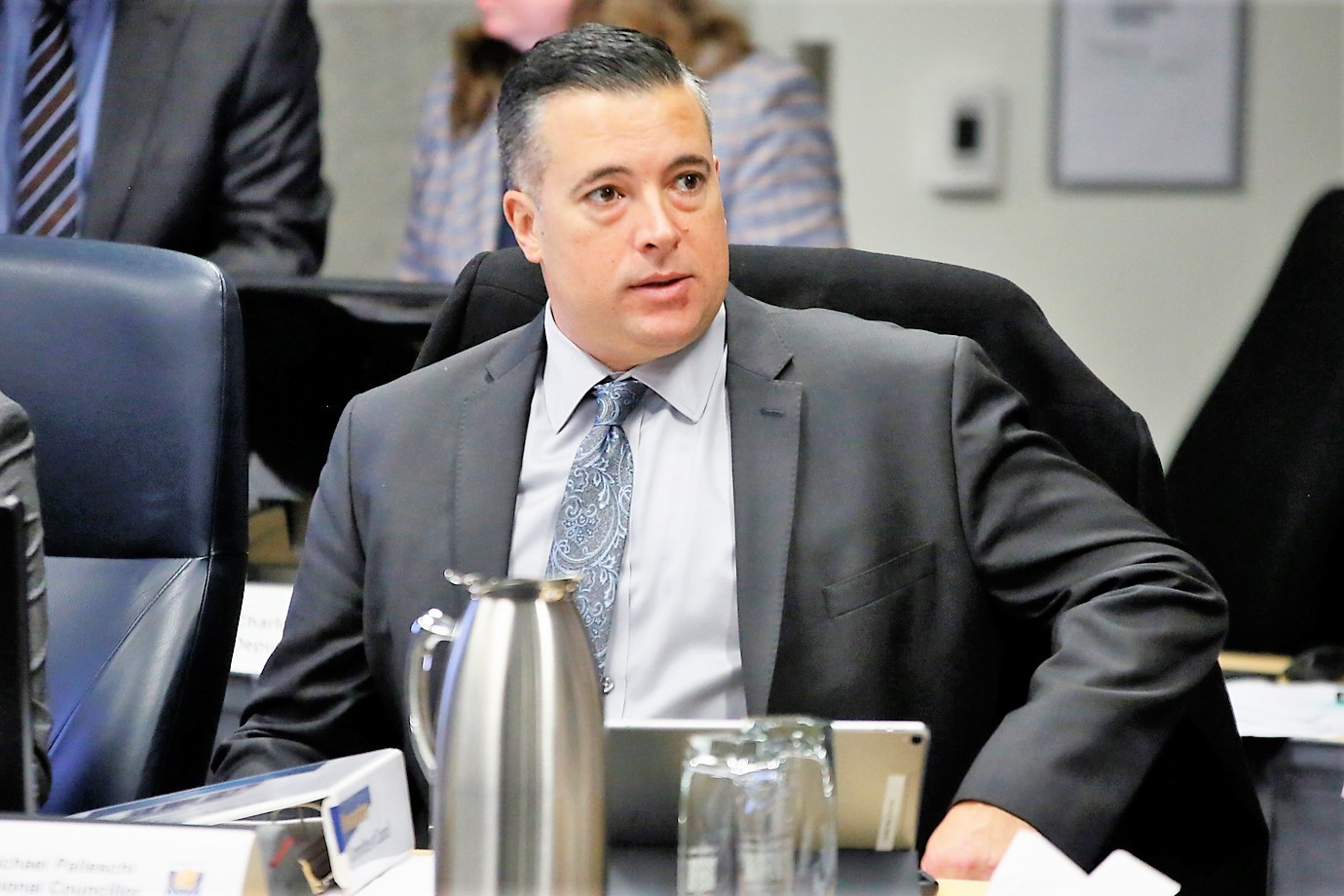 Brampton and Regional Councillor Michael Palleschi has been a vocal supporter of the GTA West Highway, which is also being pushed by developers
Later in the meeting, climate change rose to the top of the agenda with several issues considered. A deputation was heard from the recently formed youth advocacy group Climate ChangeHERS, while the Climate Change Master Plan and a sustainability presentation were also brought forward. Councillors took the opportunity to talk about the importance of youth action and advocacy, to share the climate plans their cities had adopted and to state their commitment to meaningful climate action.
However, when Peel's Climate Change Master Plan, packed with detail, was presented, many fell silent. Councillors George Carlson, Dipika Damerla, Johanna Downey, Carolyn Parrish and Karen Ras did not even choose to cast their ballot in a recorded vote, for which many had already left the room.
The Master Plan itself is relatively ambitious. Though it admits the financial portion must be further costed and approved, it sets out as much as $400 million dollars in costs for green initiatives. It is based on five principles, identifying a reduction in greenhouse gas emissions and preparing for the impacts of climate change as its top priorities.
The urgency for the plan is also laid out clearly, citing historical extreme weather in Peel. "Peel has experienced a number of significant weather-related events over the last decade, including (amongst others) a record-breaking rainfall in July 2013 that resulted in widespread fooding, and an ice storm in December 2013 that resulted in severe tree damage and power outages for several days," the report says. "These events resulted in negative health impacts, damage to property, disruption in critical infrastructure systems, business and service interruptions, and limited mobility and access to services."
One key part of the plan is to make new buildings as efficient as possible in order to reduce greenhouse gas emissions, while also engaging in "deep" retrofits of the region's existing infrastructure. With buildings owned by the region contributing to 20 percent of its emissions, this step should go some way to reducing the output. Hybrid and electric vehicles for Peel Police and various departments are also on the agenda, something which could help combat the 18 percent of emissions contributed by the region's vehicle fleet.
However, council chose not to deal with these details and other key components of the report. Instead, Rowena Santos was the first to speak to the report offering an amendment.
"The amendment [is] just to be in solidarity with other leading municipalities in declaring a climate emergency, we should just say it because that's the term that folks are using and in conversations with Councillor Downey and Councillor Innis, we think that this is probably the best wording moving forward," Santos told councillors.
The contrast in tone was palpable. Technical language and specific details, including financial commitments, were ignored in favour of vague wording in support of climate action. Crombie epitomized this attitude, saying: "I think there should be a goal here about the Region of Peel becoming net zero or ghg [greenhouse gas] free by whatever percentage by whatever date; most folks are targeting 2050."
Had she and other councillors spent the same time researching the climate plan as the highway report, they would have known Peel Region's goal since 2015 has been to reduce greenhouse gas emissions to 80 percent of 1990 levels by 2050. Yet neither the Mississauga mayor nor the other councillors around the table appeared to be aware, relying instead on staff to correct them.
The Climate Change Master Plan was received and alongside it a climate emergency declared. However, plans to develop the GTA West Corridor continue with added urgency, as several councillors asked for the project to move full steam ahead.
In January 2019, climate action campaigner Greta Thunberg told the world that "the house is on fire." On Thursday, Peel Regional Council sounded their alarm with one hand, while pouring gasoline on the blaze with the other.
Email: [email protected]
Twitter: @isaaccallan
Submit a correction about this story