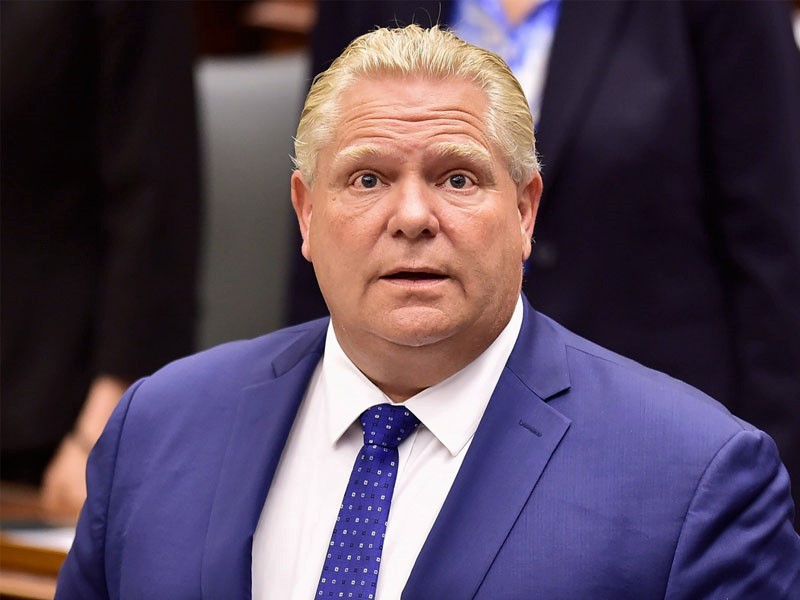 Photos by Joel Wittnebel and Mansoor Tanweer/Flickr
Don't believe anything Doug Ford says about the decision to leave Peel intact
Mississauga has lived a relatively charmed life during its 45-year existence – 36 of them under the watchful gaze of its iconic and autocratic former mayor, Hazel McCallion.
She was evangelical in her worship of growth. The mainspring of her ideology was a promise to keep taxes low and government interference to a bare minimum. That's why she hated regional government. It was a waste of taxpayers' money, an idiotic duplication of services. Why should her taxpayers subsidize the growth of Brampton, or build regional roads to aid the gentleman farmers as they peered haughtily southward from their mansions in the Caledon hills? She once ordered an outside consultant to do a study back in the early 2000s that showed it was costing the city $36 million a year to stay in the region. A more recent one more than doubled those costs.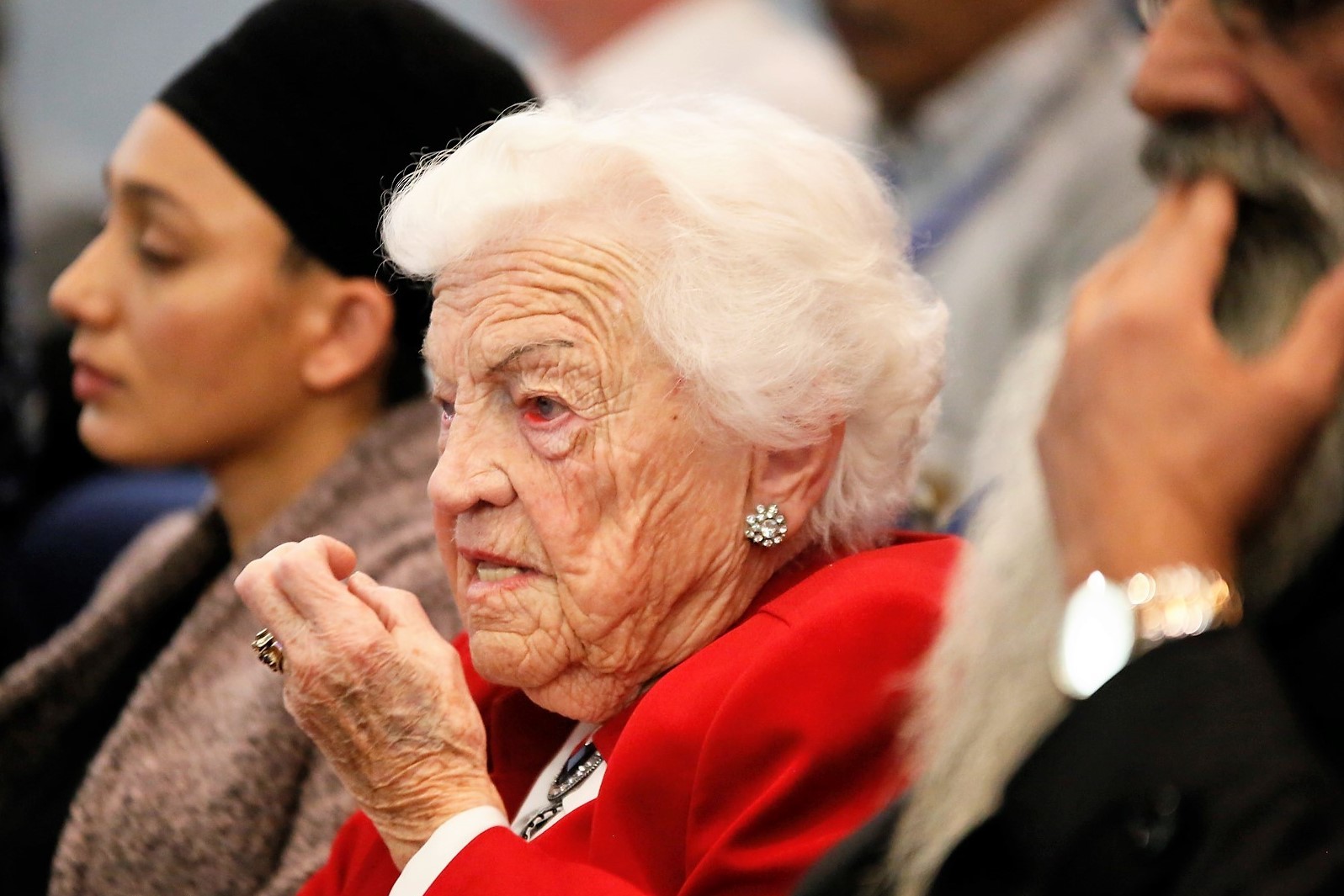 But most of all, McCallion, forever an original, hated the idea of having her city's independence, and without it the loss of control over its destiny, crushed under the weight of a two-tier structure created by Bill Davis. She also resented his kingly presence across Peel, where she felt destined to become the monarch.
McCallion used numbers as ammunition to spray the Ontario legislature with reasons why Mississauga was big enough and powerful enough to go it alone.
Her criticism went up an octave each year in office, but her independence movement never found a welcoming ear at Queen's Park. She retired in 2014 with her city still shackled (her word) to its regional partners.
Achieving its manifest destiny would fall to her successor, Bonnie Crombie, who led the current council's 2.0 version of the separatist movement.
Then, earlier this year, the possibility of a massive regional re-do multiplied ten-fold. Queen's Park, under the great disruptor, Premier Doug Ford, ordered a regional review of the province's municipalities that are governed under the two-tier system. He hired two well-respected politicos, Ken Seiling, former chair of Waterloo Region, and Michael Fenn (Halton region, and Metrolinx) to criss-cross the province and hear from 8,000-plus delegations. They would file a report, and Ford would decide on an overall plan.
Ford was a McCallion fan: he hated big government, and the duplication of services. One of his first acts as premier was chopping Toronto council almost in half. He even recruited the 98-year-old, to be his unofficial advisor. The stars were aligning. Surely Mississauga would now join Toronto, Hamilton, Windsor, even tiny Thunder Bay, as an independent entity? But the thrust of history sometimes comes in big gulps that make it hard to swallow.
On Friday morning at an Association of Municipalities of Ontario (AMO) gathering in London, Steve Clark, the municipal affairs minister, announced that Ontario's regional review had resulted in … nothing. No separations. No amalgamations. The status quo prevailed.
Ford's administration will now direct $143 million at all the municipalities that were under review (which amounts to peanuts for each, a sort of non-save-face, save-face) to find efficiencies and improve services.
The Mississauga response was swift, and decidedly sour. Its outspoken Ward 5 councillor, Carolyn Parrish, couldn't hide her contempt for the self-serving political machinations of Peel regional Chair Nando Iannicca. He helped organize an expensive, unauthorized and secretive study showing reasons why the fourth-tier of government here should remain as is – a membership that must include the holy trinity: Mississauga, Brampton and Caledon.
As The Pointer detailed in a Freedom of Information investigation, the report conjured by senior regional staff was politically motivated, borderline illegal, and meant to disarm Mississauga's claims. Parrish said Iannicca's overt hypocrisy was striking. The long-time former Mississauga councillor used to enthusiastically embrace his city's independence, and a video resurrected by Parrish and showed to everyone at regional council proved it.
But after Iannicca secured the chair's job, entirely because of Crombie and other former Mississauga council colleagues who voted him into the role, like a shape-shifter, the Chair turned his back on them and suddenly morphed into a critic of the move once he was ensconced in his cushy and high-paid job as master of the region. After the video was played of him once touting the attributes of Mississauga independence, the air was ripe with aggrievement.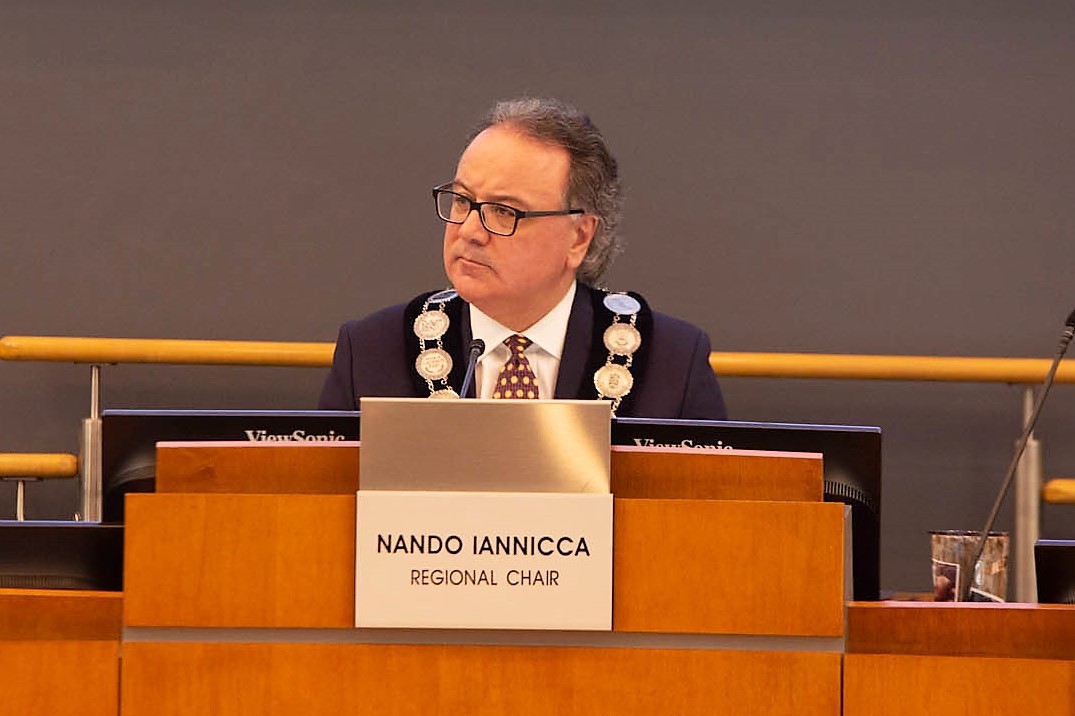 Asked Parrish: Why should Mississauga's future be dictated by a regional council that is over-represented by rural councillors from Caledon?
"Obviously, he just wants to protect his job," she said this week, her response dripping with acid. It was followed by another one: I guess "he has now found God."
Anyone who has even passingly followed Iannicca's career knows he is long on words and short on principles. He has been a favourite of the developers who for decades contributed handsomely to his election campaigns.
There was no way he was going to forego his $200k gig, and the massive pension bump-up from his previous city council-based contributions. It's ironic that the potential millions he stands to add to his nest egg, was gifted by the very people whose taxpayers will likely pay millions of extra dollars every year to continue subsidizing the region ruled by King Iannicca.
For the man who often talks proudly of his Italian roots, it was the ultimate in Machiavellian maneuvering.
Crombie said flatly, this is "not the outcome Mississauga hoped for." She thinks there are still too many underlying issues at the region that haven't changed since the city first pushed for independence. "The governance and fiscal model is broken," she concluded.
Her counterpart in Brampton, Patrick Brown, was giddy, and accepted the announcement philosophically. It was done "in the best interests of Peel Region taxpayers," he said.
He also wants to know how the $143 million will be distributed, and what percentage will be directed at the municipalities in Peel? A little note to Mayor Brown, simple arithmetic shows your share won't get you much more than a new garbage bin for your office.
The Peel partners held competing viewpoints on its working arrangements since it was conceived and put into law in 1974 by Brampton's Bill Davis, then the premier. Brown thinks the pool of resources for services like police and water was symbiotic and based on mutual need. Since day one, Mississauga saw it as a parasitic partnering, the smaller bodies feeding off the larger one, weakening it over the long haul. Brown and others have countered that Mississauga wants to be sprung just as it has nearly reached build-out, largely on the backs of its regional partners who paid for much of its growth. Those critics say that now it's time for Mississauga to help with growth in Peel's other two municipalities.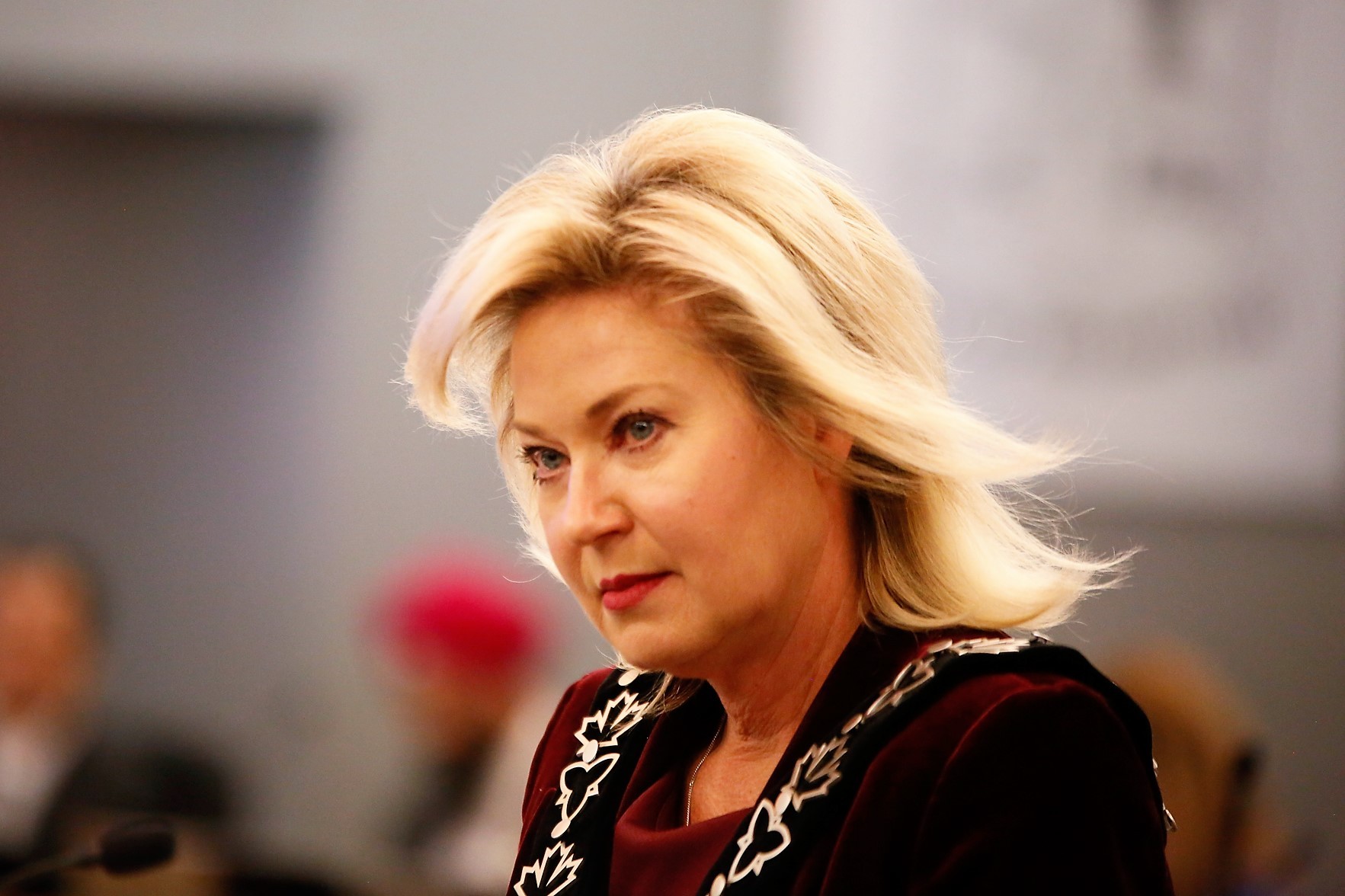 But their math doesn't add up. Between the outsized contributions of Mississauga residents during its hyper-growth phase and hundreds of millions it secured from fees charged to builders, the city's development was not subsidized by the other two municipalities.
But each side has brought forward competing numbers, spun up by their accountants of choice, so it's become difficult to see the true picture through the smoke and mirrors.
Crombie and Parrish say Mississauga is on the ascendency, eager to stake its claim as an economic driver in the province. It continues to make serious investments in its 750,000-plus people in terms of transit and infrastructure, and its burgeoning business sector is one of the most dynamic in the country – featuring over 60 Fortune 500 firms and almost 100,000 businesses. Its 26-kilometre waterfront is undergoing a massive reimagining, especially in the former village of Lakeview in the southeastern quadrant. Port Credit is set to get a massive facelift, so the well heeled yachting crowd can puff out their chests even further.
The city is also home to Pearson International Airport and has a skyline that replicates anything you might find in cities in Silicon Valley. Spend time in its lit-up city centre, especially on an oh-so-cool evening, and you might think you are somewhere inside one of the modern dot.com enclaves that attract the educated and newly rich to California's Bay Area.
On the flip side, Caledon's population would fit nicely into part of one single Mississauga ward, yet it has five seats on regional council – allowing it to fight above its political weight class. And that's exactly what it has been doing for almost two decades, with non-sensical planning to snuff out any urban ideas and keep the area, which is geographically larger than Toronto, in the hands of developers who dream of sprawl. They seem to have a very cozy relationship with most of the Caledon members on regional council, especially Mayor Allan Thompson.
Brampton is groaning from years of unfettered growth. Its land-use mix is one of the worst in the province, over-weighed by single-family homes, and its downtown is stymied by extreme high-water threats caused by the Etobicoke Creek flowing underneath its downtown streets. This prevents the chances that it can reach its development goals set out in its 2040 Vision plan.
The costs of serving the rural community in the north, with its mind-boggling infrastructure that serves a checkerboard-style of disconnected development, or paying for massive fixes in the middle-municipality, will continue to fall disproportionately on Mississauga, say its mayor and the united councillors.
Peel region shares water, wastewater treatment, public health, public housing, garbage pickup, police (just Mississauga and Brampton), regional roads, and other services. With Doug Ford's cuts to much of the provincial funding for these services, even more of a burden could fall on Mississauga.
The Pointer serves both Brampton and Mississauga and can't take sides, but the numbers suggest that even if Brampton would be shortchanged by a divorce, that could be made up with a transfer payment formula.
There is just simply no denying the time has come for one of the country's most dynamic cities to see what it could continue to become, without being weighed down by other entities that are clearly not motivated by what's best for Mississauga.
The original makeup of Peel seemed to favour the southern partner, deep into its expansion stage of development in the mid-'70s. It is located on the shores of Lake Ontario with easy access to water. Its location near Toronto, and major provincial transit corridors, also helped drive its fulfillment into major-city status. Having a dynamo for a mayor certainly didn't hurt.
Parrish told The Pointer she was very upset by news that Mississauga will remain locked in regional government. She thinks Ford put his foot down at the exit door, just as the city was poised to leave.
The "Ford Factor" was blamed for the weak showing by the federal Conservative party in last week's federal election. His unpopularity manifested itself in Liberal dominance, especially in the 905. All 11 seats in Brampton and Mississauga were coloured Liberal red. The premier was told, lay low and do not participate in the campaign. His diminished status is a stark turnaround from his majority win in 2018, which a pumpkin could have achieved, given the white flag Kathleen Wynne was reduced to waving. His cut to programs, including the de-funding for a university campus in Brampton, and a push to increase class sizes to save money in education, has resulted in major push backs from the public. The NDP opposition circled in the legislature, and quickly branded Ford's status quo decision on regional government, the right one, but a definite "backtrack."
Is this the end of his trampling over democracy, as the party now claims?
If it was made to reconcile his party with urban voters in the regions, it helps him in Caledon and Brampton, but inflames separatists in Mississauga, including the mayor and the former mayor, who might now also be Ford's former friend.
Brown says the two financial reports completed by Deloitte and Ernst & Young Canada at the regional level, put a cost on the dismantlement of this long-standing, tri-party partnership. Brown said Ford put taxpayers first when coming to his conclusion.
While Mississauga bristled at the questionable regional reports handed to the province, the overall question is why the province put citizens through this drawn-out review in the first place?
Peel politicians spent about a million dollars of taxpayer money on all the reports studying the issue, and then this past week, it became a non-issue.
The belligerence of Ford's first year in office is clear. The public has grown weary of his methodologies, and more vocal in its condemnation of his brutish ideology. Has his reach finally exceeded his grasp of how much change the public is willing to put up with? Especially when much of that change involves no consultation and even less thought. Does he really think cancelling a huge revenue cash cow like Brampton's downtown university is fiscally responsible? Did he or anyone around him actually consider the move to hike class sizes, before they had to backpedal, twice?
And was Ford just having a fever dream about getting back at political opponents when his half-baked regional review was launched?
The regional review was an obvious mistake. It heightened expectations in Mississauga, and created fear in Brampton and Caledon. The regional reports, and the staff hours wasted on studying the issue, will have to be paid for. In the end, nothing of significance changed.
While Mississauga is miffed, and uncertain about what to do next, the powers that be in Brampton and Caledon let out a giant sigh.
Even Iannicca can get comfy for the next three years, knowing that roughly $600,000 in salary and his huge pension bump-up because of it, are safe.
Yes, Mississauga is an economic marvel, and the city is now the jewel in the crown of Peel region. It had every reason to expect its claim for independence would be met. The only thing stopping it was an archaic Municipal Act, and provincial government that has lost its mojo. If a dynamo like McCallion, whose reputation still holds currency in government offices, and right across the province, can't convince Ford to give her old city a get-out-of-jail card, then the PC's claim that the province's abandonment was done after "careful consideration," doesn't ring true.
The old Ford would have probably ignored the Seiling-Fenn findings, listened to McCallion's thunderous demands, acted unilaterally, and disrupted the entire municipal governance model set in place 45 years ago by Brampton's Bill Davis.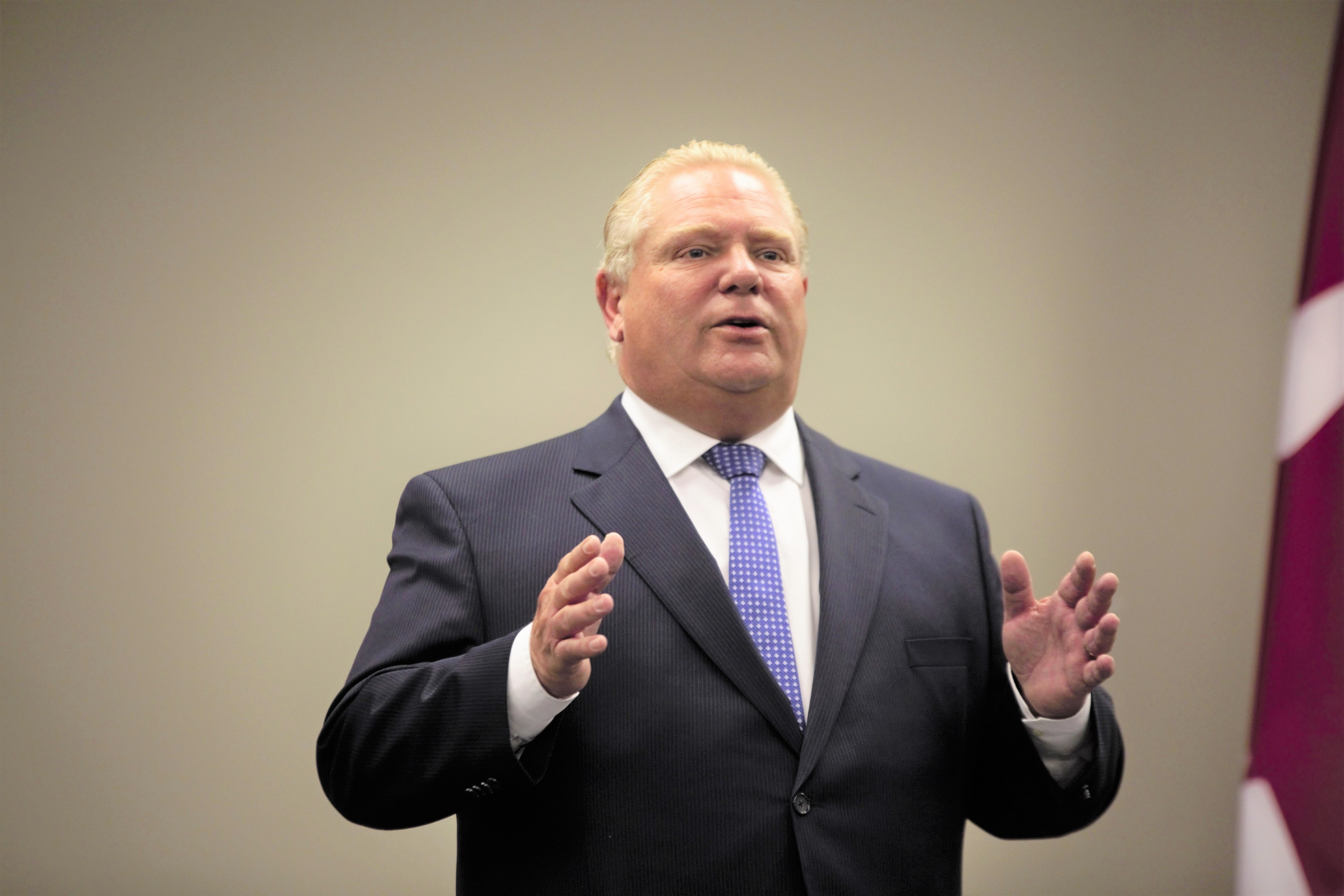 McCallion's silence since Friday's announcement speaks volumes. She either played no part in attempting to reach a decision, or was disgusted by it. Bet on the latter.
The man who seemed to take great delight in killing off half of Toronto council, cancelled the first-ever regional chair elections in Peel and other jurisdictions, allowing Iannicca to be voted in by current councillors instead of the voting public.
Ford is philosophically opposed to any extra tier of government and breaks into a sweat at the thought of useless layers of politicians. But he has been burned by the polls and diminished in the eyes of the public. When the federal Tories, who share your political DNA, can't be seen with you in public, it's time to draw in your claws. He never should have used them to tear the province up in the first place, especially after failing to tell voters about his plans ahead of his coronation.
The thrust of history shows clearly that when your political style is hard to swallow, it's also hard to govern.
It looks as if Mississauga paid the price for Ford's sudden lack of nerve, and the terrible leadership he's shown.
Submit a correction about this story