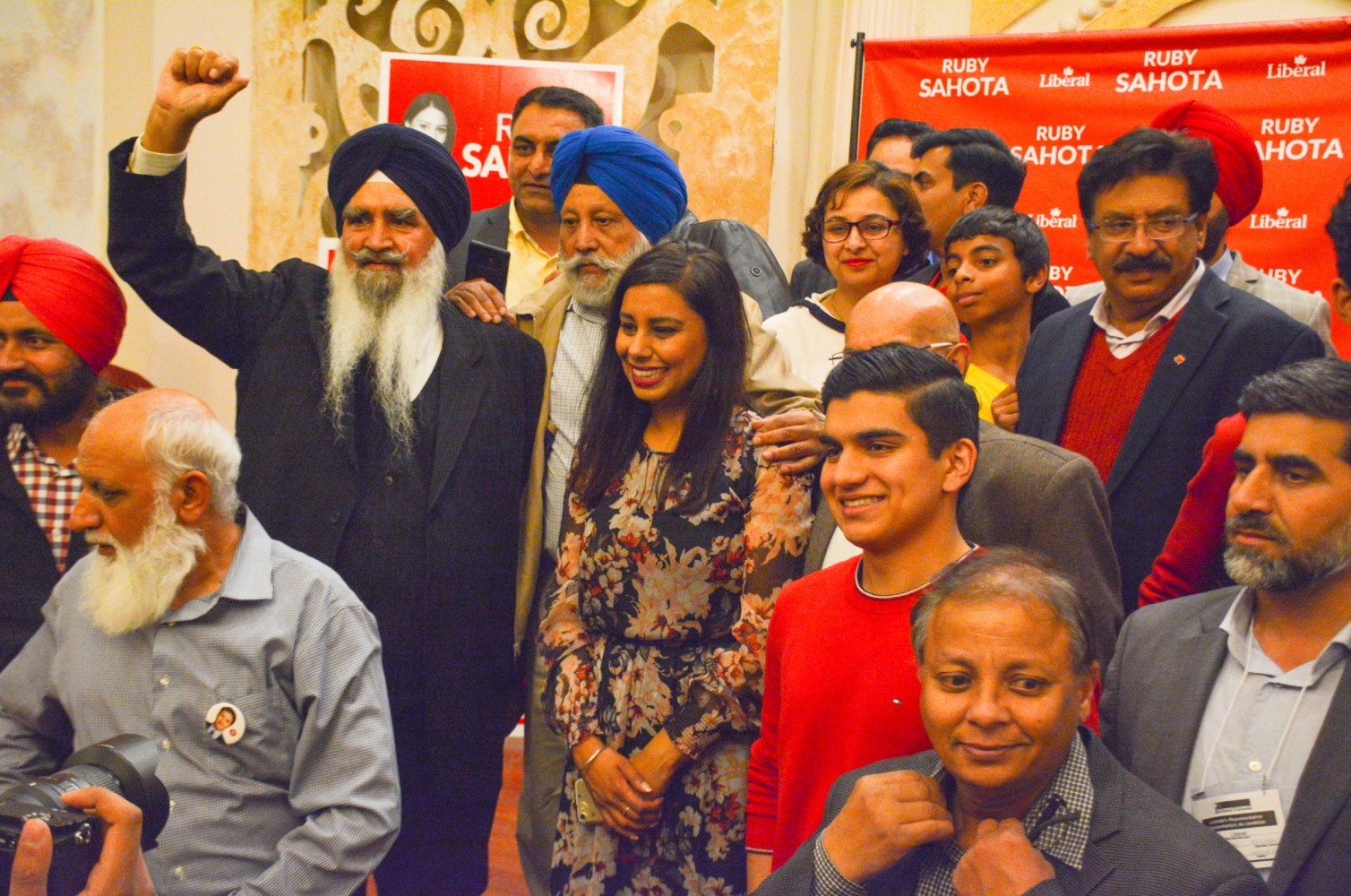 Photos by Joel Wittnebel, 338Canada
When a 'toss-up' becomes a blowout: A look at the accuracy of riding predictions in Peel
Philippe J Fournier has lived an exhausting double life for the last few months. By day, the astrophysics professor works at Cégep de Saint-Laurent in Montreal, while by night he crunches polling data for his popular aggregation service, 338Canada. On the weekends, he is a political pundit on TV and radio while also writing for Maclean's.
"I have never suffered a work-related burnout, and I do not say that lightly, but this is the closest I have come to being burned out," Fournier wrote in a blog post on election day. "All of it was a lot of fun, and I have learned so much about our country ... but today is a day of rest. I badly need it."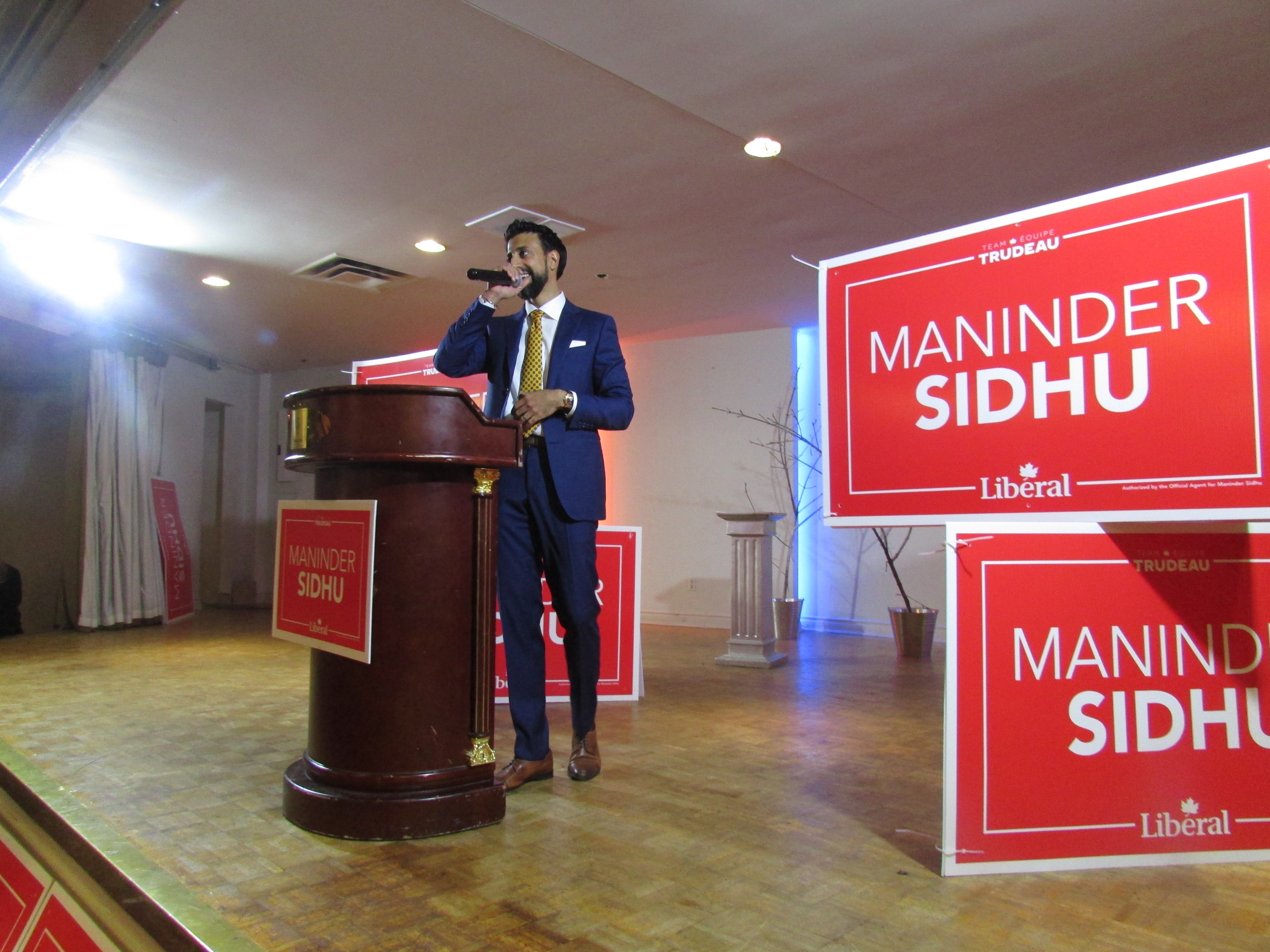 Liberal newcomer Maninder Sidhu won Brampton East with 47.4 percent of the vote.
Fournier's website was considered a godsend for media outlets. During the campaign, 338Canada predicted the national seat count and vote share but also offered projections down to the individual riding, helping to substitute for a lack of polling in areas like Peel. In a blog post from November 2018, Fournier explained that these riding projections involve manipulating national polling figures using riding-specific metrics such as age, language spoken and household income. The Pointer cited Fournier's projections regularly, as did the Toronto Star, Edmonton Sun and The Hill Times.
Now that the election is finished, it's time to assess how accurate that data was.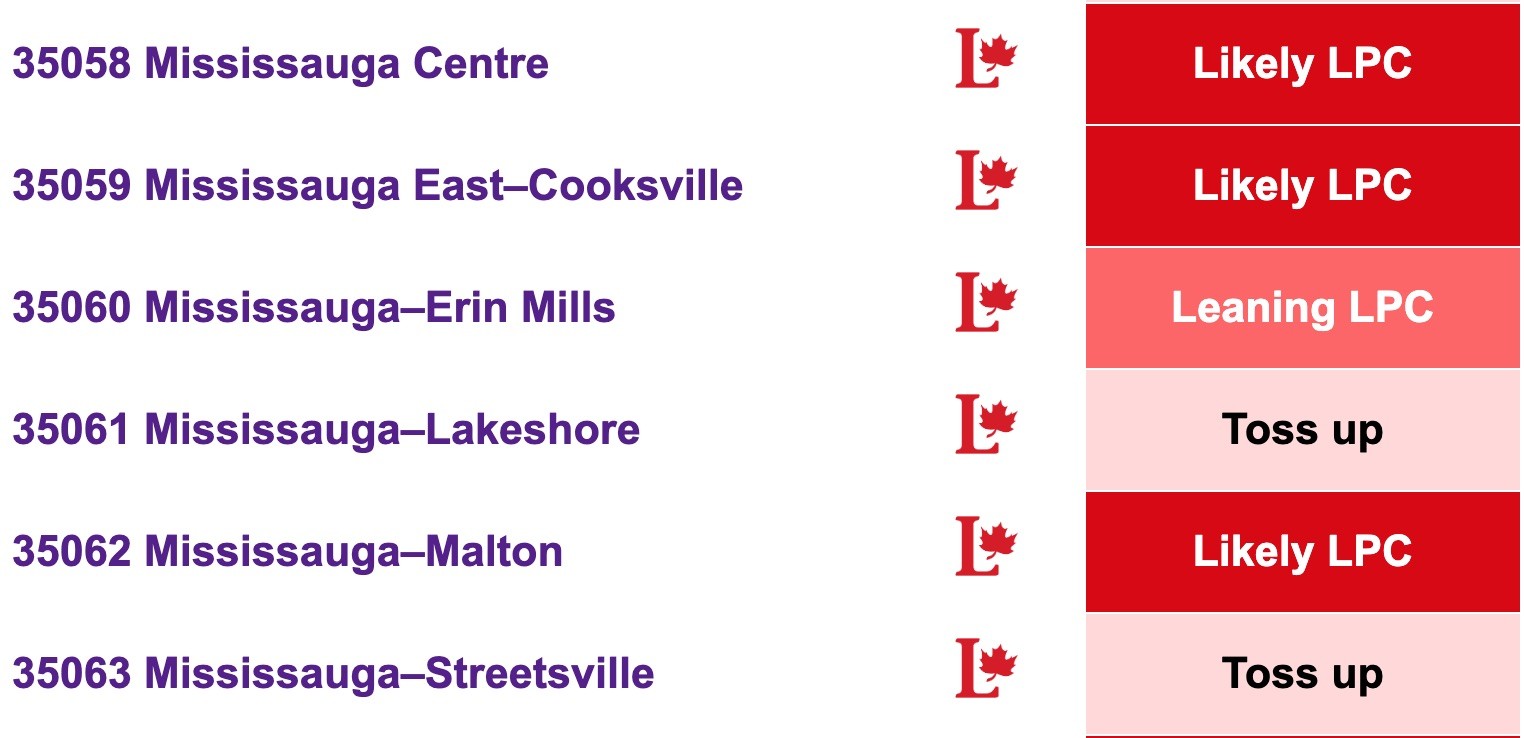 Nationally, Fournier didn't do a bad job. 338Canada projected 141.9 Liberal seats, 124.7 Conservative and 34.7 NDP. It also suggested that the Bloc Québécois would win 33.2 seats and the Greens 2.1. In the end, the Liberals did a little better than predicted at 157 seats, the Conservatives marginally worse at 121 and the NDP significantly worse at just 24.
In Mississauga and Brampton, 338Canada predicted the right results. The website called the correct winner or predicted a toss-up in each riding across both cities — but it also underestimated the Liberal lead every time, sometimes by a large margin.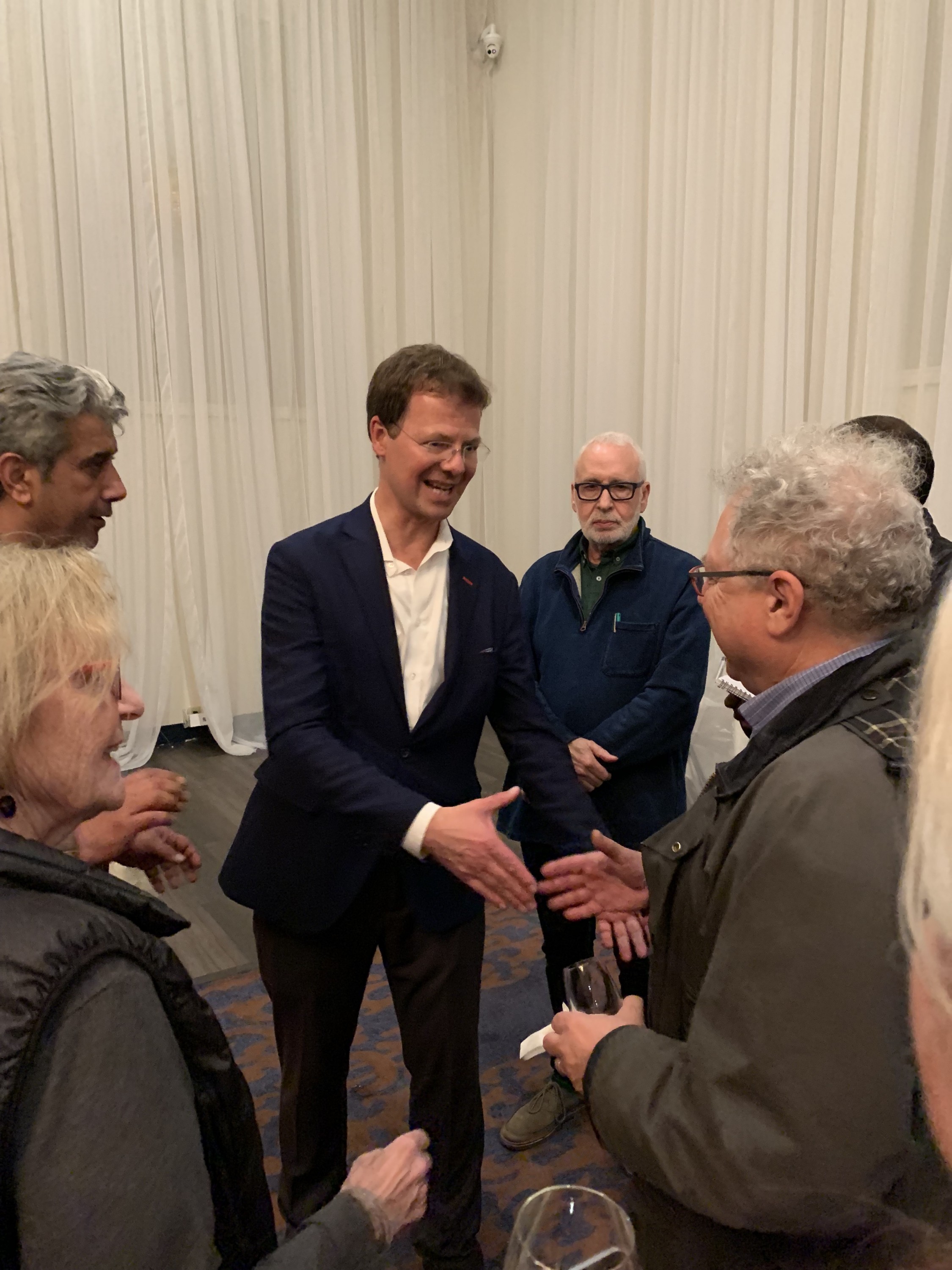 Liberal Sven Spengemann was projected to have a 0.2 percentage point lead in Mississauga-Lakeshore but ended up prevailing by more than 10 points.
In the two ridings Fournier labelled a complete toss-up — Mississauga-Streetsville and Mississauga-Lakeshore — the Liberal incumbent emerged with a sizable lead of more than 10 percentage points. In fact, in most ridings, the Liberals outperformed 338Canada's expectations by around 10 percentage points. The website was closest in Brampton East, underestimating the Liberal candidate's support by 4.6 percentage points.
It was furthest off in Brampton North. The riding was a clear target for the Conservatives, with Leader Andrew Scheer making two campaign stops. The night before the election, 338Canada showed incumbent Ruby Sahota in the lead with 39.2 percent of the vote, compared to 31.2 for her rival Arpan Khanna. However, when the votes actually came in, Sahota swept to victory with 51.4 percent support — a full 12.2 percentage points more than 338Canada had predicted.

In Mississauga, where the NDP earned just single figures in four of the city's six ridings, 338Canada predicted decent support of between 10 and 17 percent. Local observers would have expected a dismal showing, as it was clear from the beginning that the NDP had all but given up on Mississauga. While the party had a well-organized ground team in Brampton, it didn't fill its Mississauga slate of candidates until the last minute. Leader Jagmeet Singh visited Brampton on four separate occasions but never travelled the 40 minutes south required to campaign in Canada's sixth largest city.
The media in Peel, including The Pointer, made constant reference to the 17 visits from party leaders to the region. Column inches were filled with speculation that these 11 ridings were up for grabs, with every party in the race to take them. Particular emphasis was placed on Jagmeet Singh's promise to build Brampton a hospital and university campus.
As The Pointer considers whether to cite 338Canada in the future, Monday's one-sided result offers an important lesson: not to rely too much on any one sign in isolation.
Email: [email protected]
Twitter: @isaaccallan
Submit a correction about this story