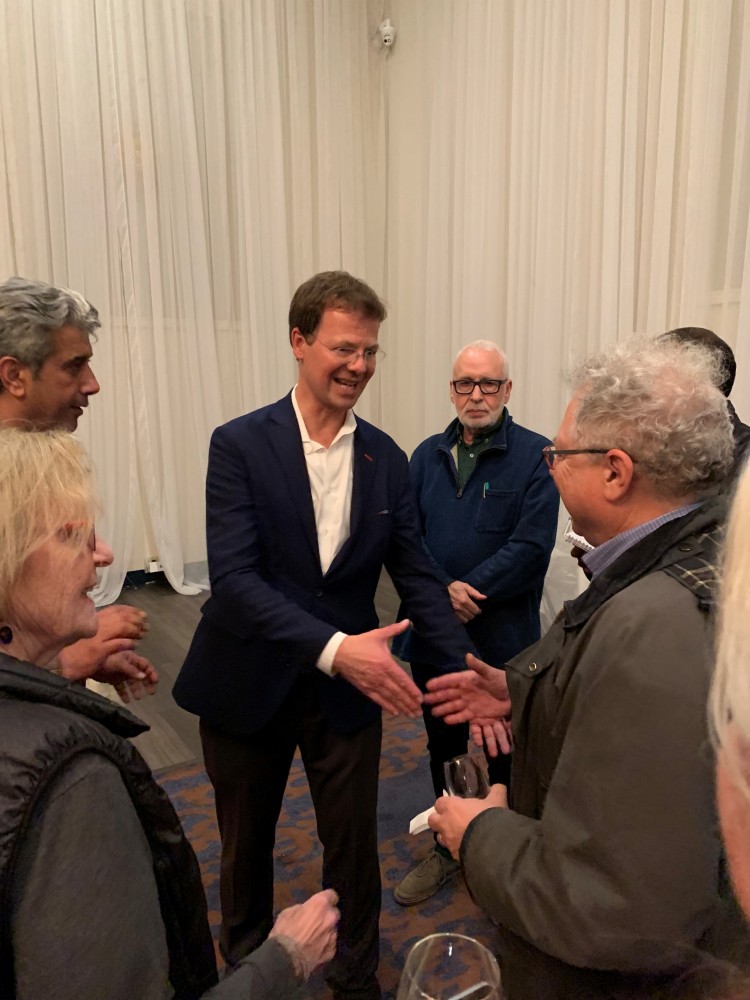 Photos by Isaac Callan
Refusing to take his win for granted, Sven Spengemann vows to work on affordable housing and transit in Mississauga-Lakeshore
After one of the most closely watched contests in the region, predicted to go down to the wire, Liberal incumbent Sven Spengemann ended up with an even greater mandate than before.
"It's an absolutely extraordinary night. It's a hard-fought battle; it's never really anything to be taken for granted in this particular riding," Spengemann told The Pointer at his post-election party after besting Conservative candidate Stella Ambler. "But I think Canadians are more positive than we might have expected or very forward looking and want to have a united country rather than a divided country."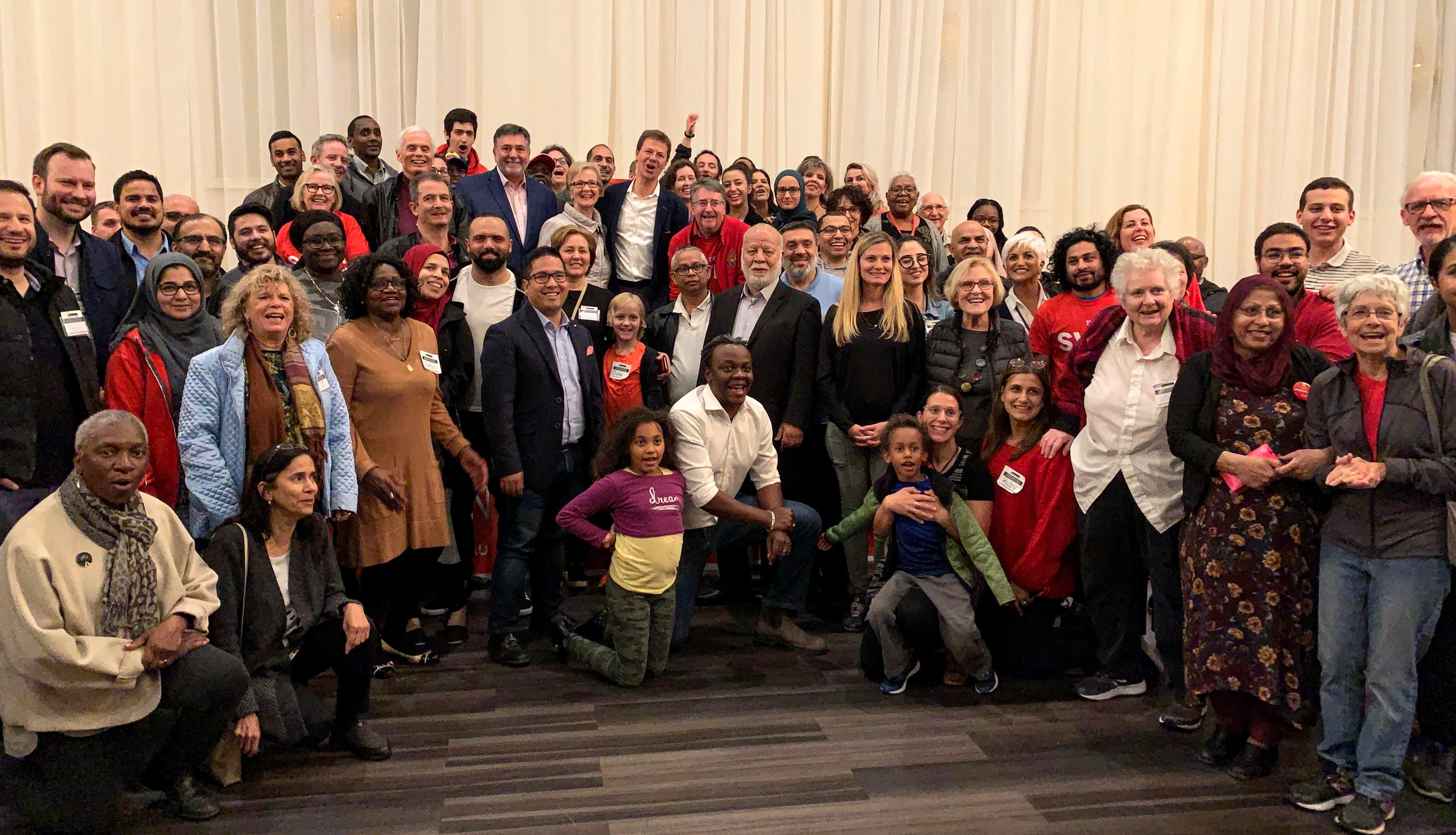 Before the election even began, Mississauga–Lakeshore promised to be one of the most gripping races. The affluent riding in the south of the city saw two former MPs face off for a seat they have both held over the past eight years.
It wasn't much of a showdown at the end. The NDP and Green candidates came in a distant third and fourth place, respectively, and even Ambler fell well short. With nearly all polls reporting early Tuesday, Spengemann won 48.2 percent of votes cast, while Ambler managed just 37.5 percent.
The race was considerably closer four years ago. Ambler resisted the red wave that swept Mississauga more successfully than any other Conservative. She lost to Spengemann by just 3,844 votes as Canadians dumped Stephen Harper out of office following 10 years in the country's top job.
Spengemann's constituents share many of the same needs and concerns as other Peel Region residents, despite their demographic differences. Where both Mississauga and Brampton have majority immigrant populations and some of the most diverse social makeup in Canada, Lakeshore largely bucks the trend. Indeed, 61 percent of Lakeshore's inhabitants were born in Canada, with just 42,815 immigrants. Of those newcomers, a significant proportion — 14,045 — arrived in the country before 1981, making Lakeshore one of the most settled ridings in the city.
That's reflected in its median income and house prices. Where the median household income in Canada sits at $70,300, according to Statistics Canada, Lakeshore's median is $85,800. It is fittingly one of the most expensive places in Peel to live.
Several areas within the Lakeshore riding are known for their pricey properties. Lorne Park is one of the most luxurious areas in the city, while the historic village of Port Credit is also littered with expensive, detached houses. In Lakeshore, the average value of a dwelling, according to the 2016 census, is $832,301 compared to just $443,058 nationally. In this riding, affordable homes are few and far between.
One affordable-housing project coming to the riding is backed by a Christian charity, The Compass, and homelessness charity Indwell. The two groups are behind plans for a new four-storey development on Lakeshore East, which will bring 68 affordable units. However, the project — which begins construction this fall — is just a drop in the bucket for Mississauga–Lakeshore. More units are desperately needed, something Mayor Bonnie Crombie highlighted during the election campaign. Demonstrating his knowledge of local issues, Spengemann dropped the Indwell affordable-housing project into his responses unprompted, alongside reference to waterfront developments.
Spengeman will be expected to lobby the federal government consistently in order to deliver funding for housing and bring prices down.
"We've already started the conversation [on affordable housing]," Spengemann said Monday night. "I built a seniors council here in the riding, which is a non-partisan council of people from all walks of life who are either seniors or care for seniors. We sat them down and they formed themselves into two separate committees: one is on health care, the other is on housing… So the housing agenda will remain firmly into this administration."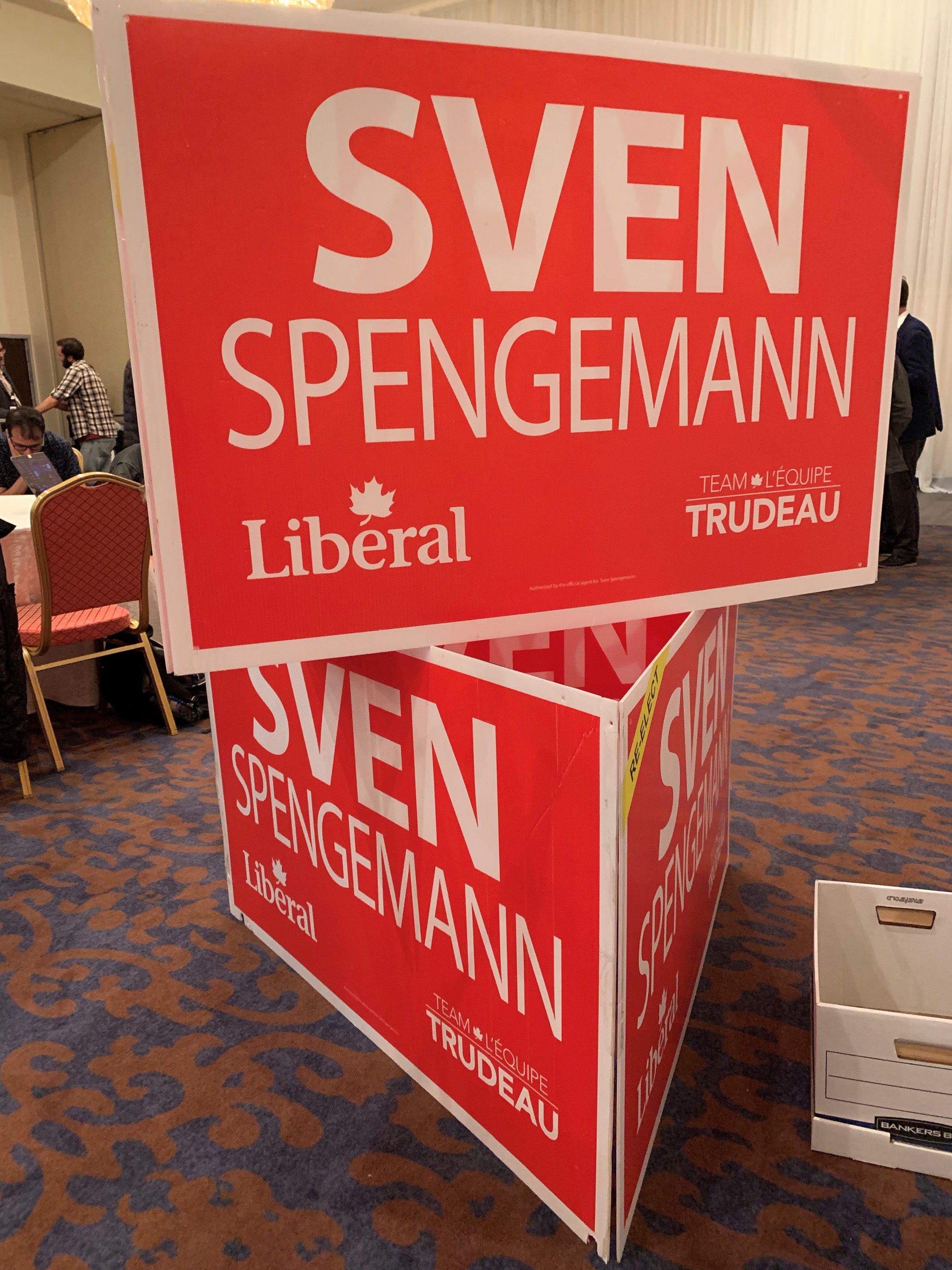 Another housing project that has captured the imagination of residents in Lakeshore is Lakeview Village. The development, which is planned for the site of the old Lakeview Ontario Power Plant, has been a community-led initiative for many years. The future of the project, which hopes to open up the waterfront to the public, was a key topic in the third Mississauga–Lakeshore debate. At the time, Spengemann promised to help invest further in the project at a federal level, while bringing an important issue for him to the front: gender. The MP said Monday that officials should look at the development through a "gender lens" and provide child-care facilities, backing up his parliamentary record as an advocate for equality.
As density slowly develops in Mississauga–Lakeshore, public transit is also becoming a more pressing concern. The riding, which includes a stretch of Hurontario as well as Lakeshore Road and Dundas Street, has become increasingly congested over the past few years. On the campaign page for Mississauga Matters, the city explained that two developments on Lakeshore would bring 30,000 new residents to the area over the next five years, meaning that "it is imperative that the corridor [is] served by high-quality rapid transit from east to west."
According to the 2016 census, 18 percent of residents in Lakeshore already commute to work using public transport, compared to just 12 percent nationally. This decent user base strengthens the argument for federal investment in transport infrastructure along Lakeshore while increasing service on Dundas, which is currently served by the MiWay Express.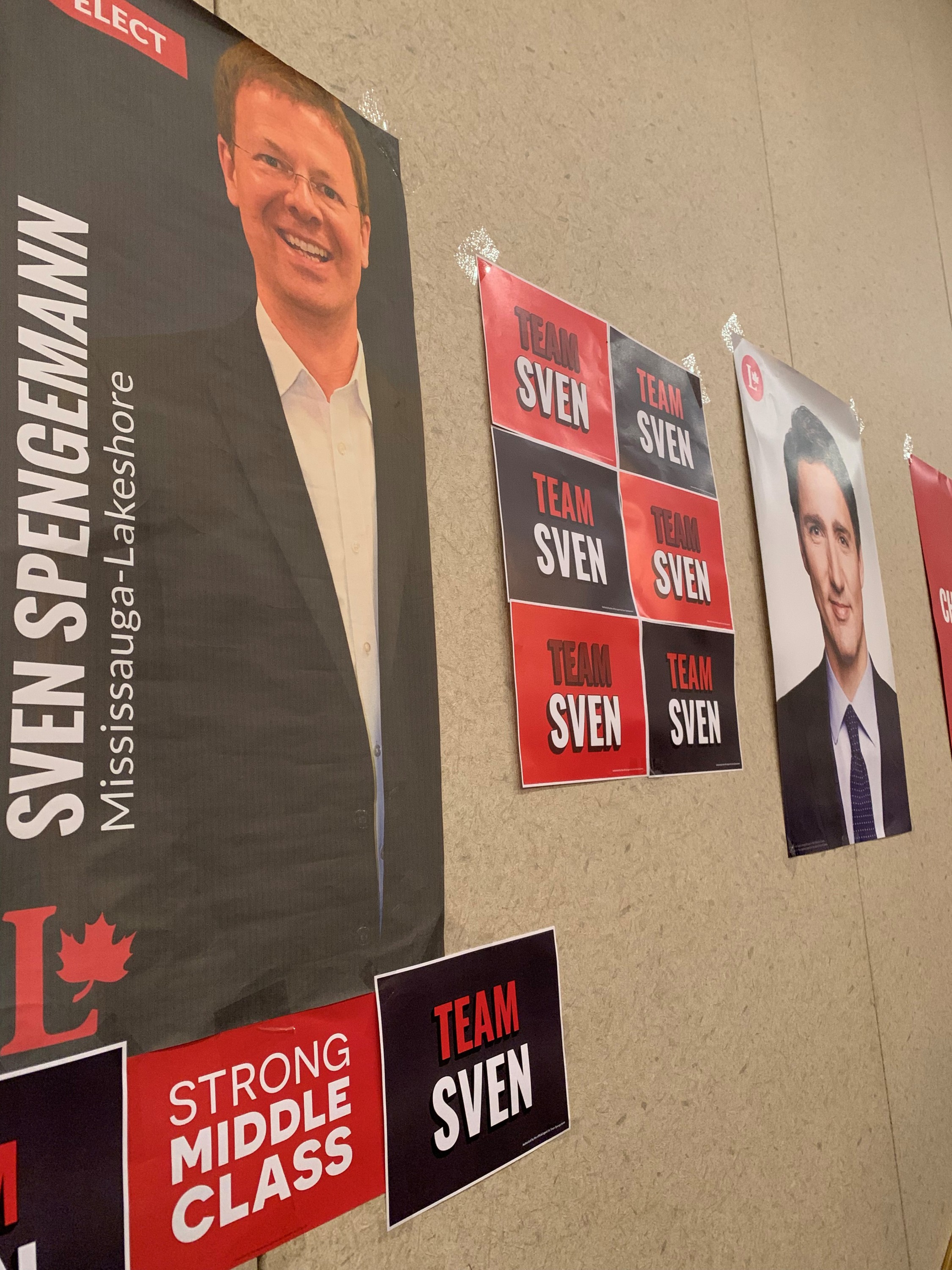 "We remain very focused on infrastructure. We've committed $180 billion over 10 years," Spengemann told The Pointer on Monday, before adding that he would work to address any perceived shortfall in investment in Mississauga. "If there are shortage in that plan, I think that will be looked at very seriously, especially in our riding because we have growing density. We have two to three waterfront projects and a whole bunch of infill as well. So people are going to be using Lakeshore, they're going to be using Highway 10 (Hurontario) to get to their workplaces. Ideally we're going to have communities where people don't have to take the car to drive to the GO Station, but take some shuttle bus or make it more walkable. So transit remains very high on our radar."
As Spengemann emerges victorious from 40 days of speeches, handshakes and scrutiny, expectations from the residents of Mississauga–Lakeshore are nothing short of sky high. The relatively affluent riding is not without its problems and will expect its elected representative to work hard to resolve them. From increased investment in public transit to more affordable homes, Sven Spengemann will have his work cut out for him during his second term.
Email: [email protected]
Twitter: @isaaccallan
Submit a correction about this story