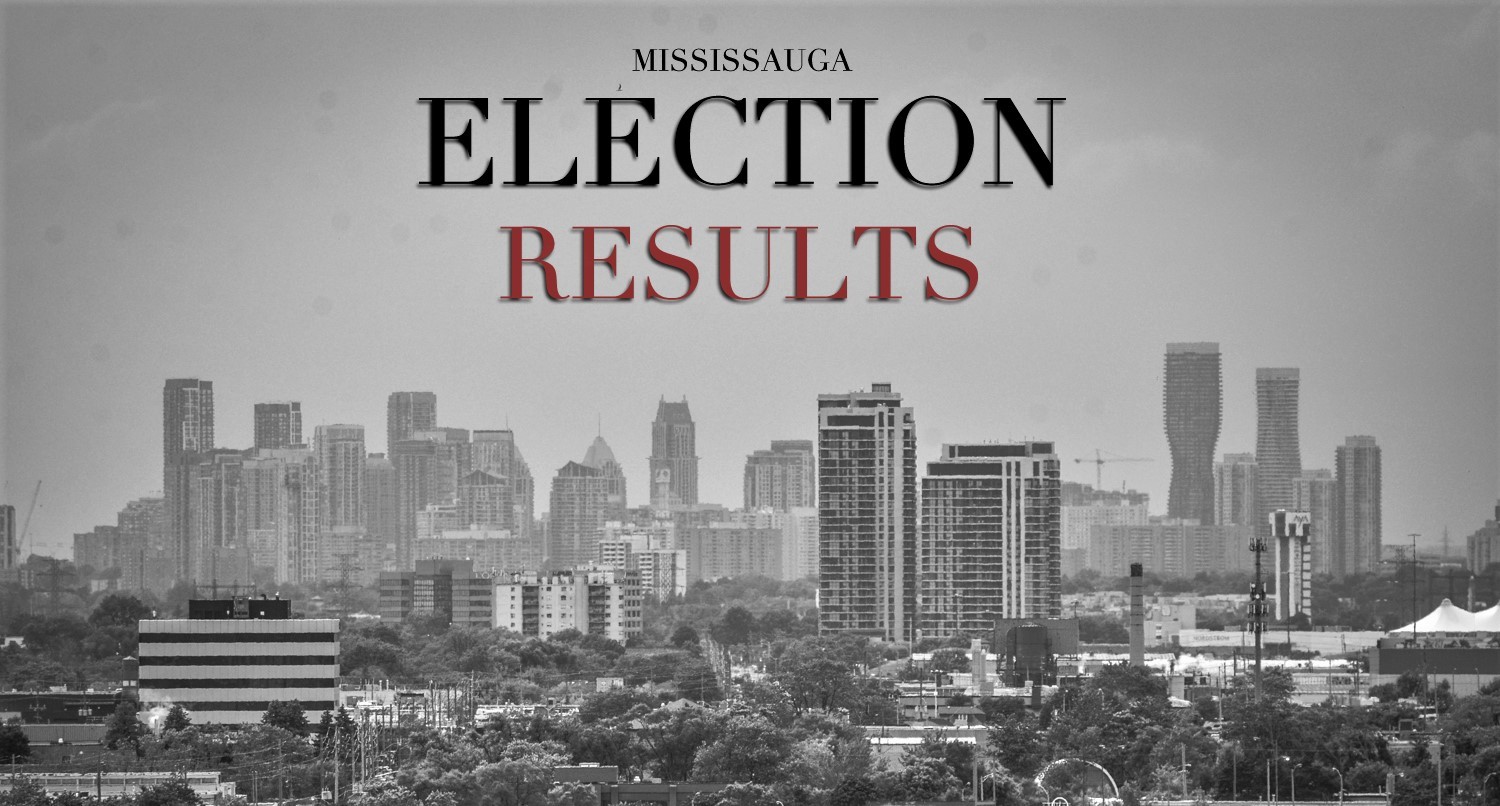 Photos by Joel Wittnebel/Mansoor Tanweer
Polls botch predictions in Mississauga, Liberals win easily across the city
With polls suggesting a coin toss in ridings such as Mississauga—Lakeshore and Mississauga—Streetsville, those hoping for a Conservative wedge in the city are wondering what happened, as the party had a terrible showing Monday. The Liberals won all six seats here, in a laugher, expanding their plurality across Mississauga. Now, Mayor Bonnie Crombie and the rest of Council will have to figure out how to get more in return from Ottawa than what was delivered following the same local seat count in 2015.
As of publication the margins of victory for the six Liberal incumbents ranged from 10 percent in Mississauga—Lakeshore, with Sven Spengemann cruising to a surprisingly easy win over one-time riding MP Stella Ambler (Conservative), to 32.5 percent in Mississauga—Malton, where Navdeep Bains will almost certainly continue to represent his riding as a cabinet minister.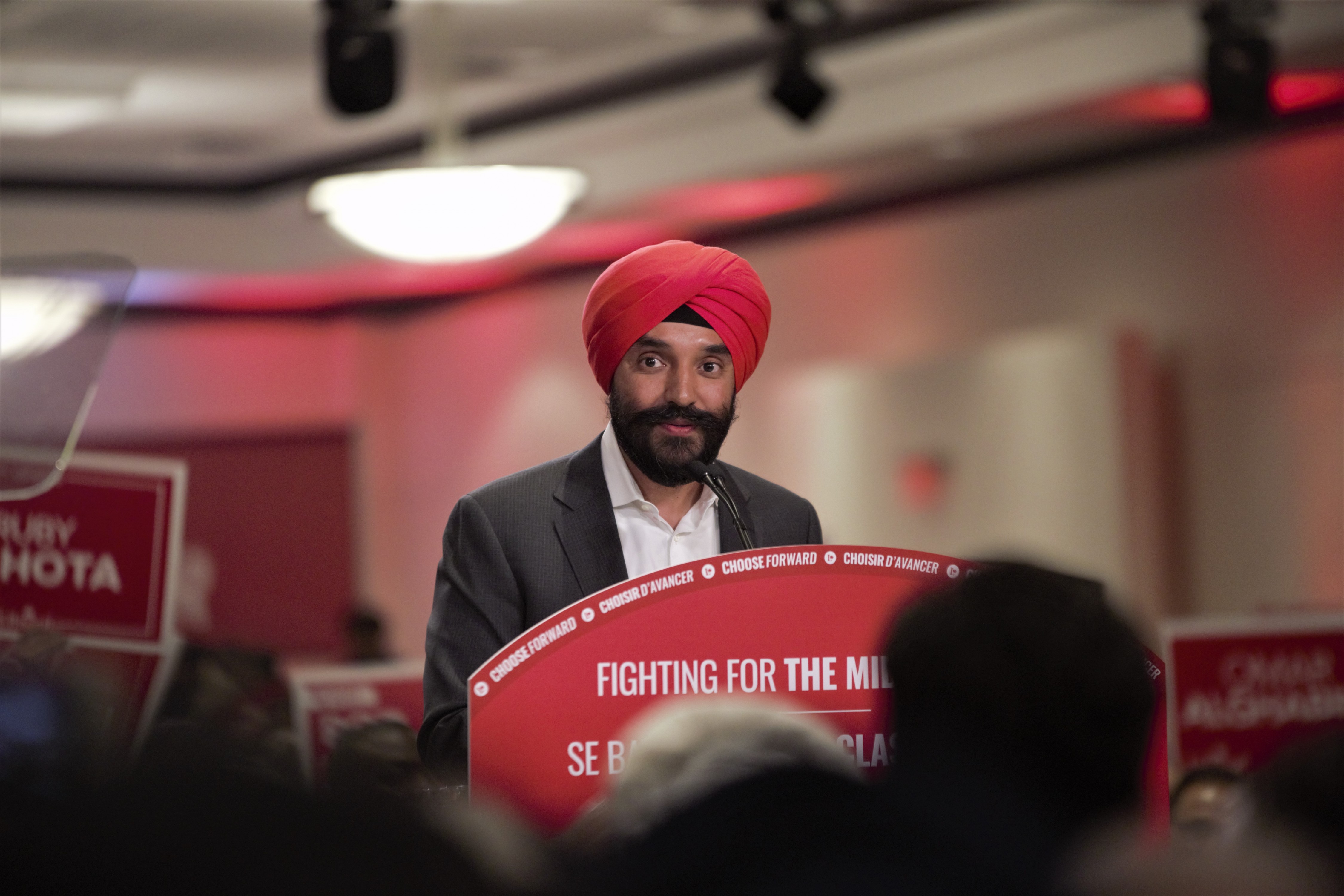 Mississauga—Malton MP Navdeep Bains
The other Liberal winners were: Omar Alghabra in Mississauga Centre, who had a 25 percent margin as of publication; Peter Fonseca in Mississauga—East Cooksville, who was up by 20 percent; Iqra Khalid in Mississauga—Erin Mills who was ahead by 19 percent; and Gagan Sikand in Mississauga—Streetsville who enjoyed a 17 percent lead, as of publication, in what polls suggested was a dead-heat going into Monday's vote.
Mayor Bonnie Crombie was busy Monday night, dropping in to meet the winners. "We were supporting any party that would continue to invest in cities and we received significant infrastructure money for transit [and] green infrastructure from the Trudeau government. Tonight, I'm making the rounds and congratulating all the winners," she told The Pointer at Sikand's celebration event.
The same six will be asked to deliver much more to their ridings, after a lacklustre performance over the last four years.
Mississauga is in an exhilarating era, a city that didn't even exist 50 years ago. Having outgrown its suburban identity, like a mature teenager aching for a growth spurt, it wants desperately to become its own metropolis.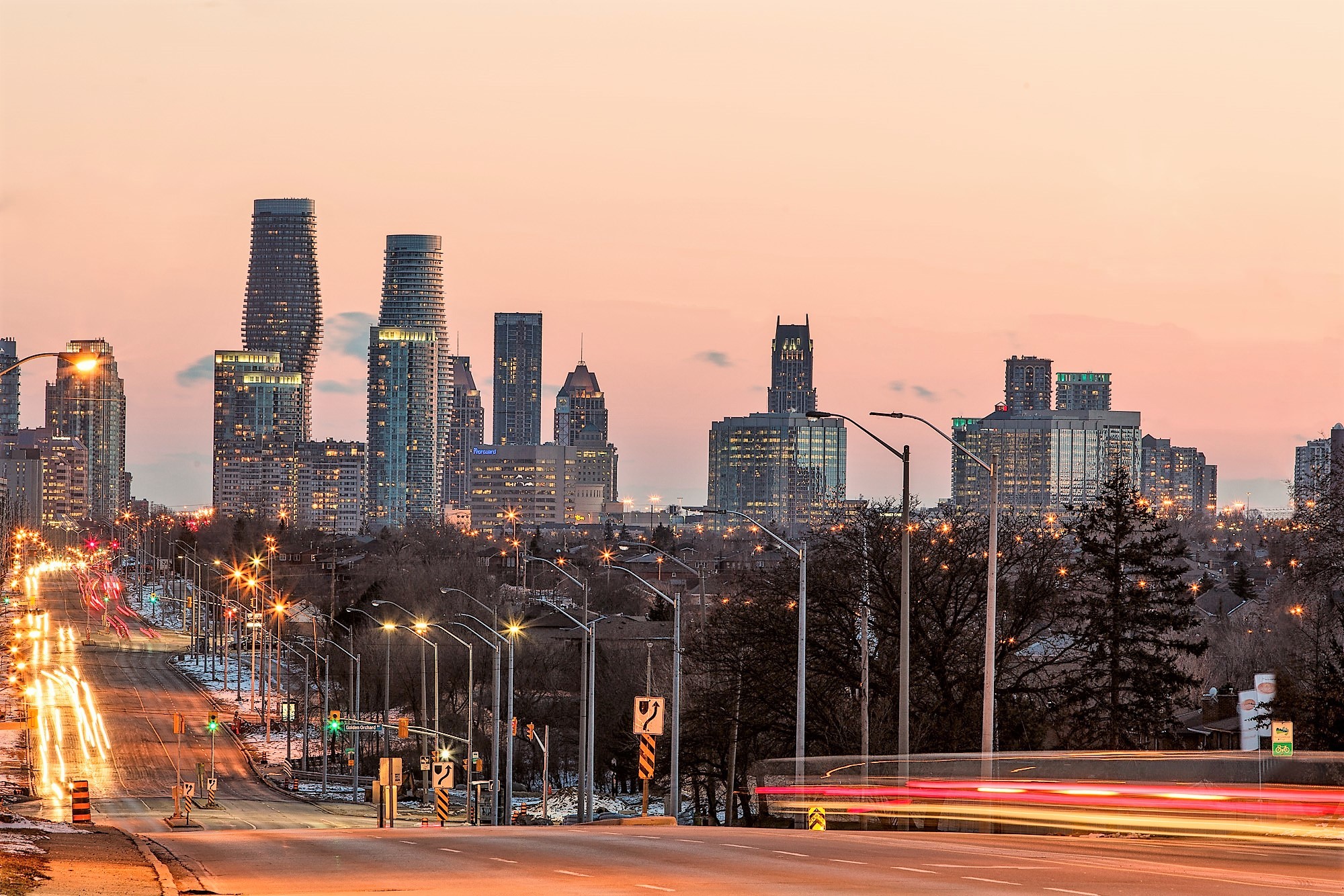 It needs two partners to fulfill its urban dream: Queen's Park and Ottawa. Without them, billions of dollars needed for rapid transit, badly needed funding for affordable housing and more money to fight rising crime, won't materialize.
Mississauga Council, led by Crombie, laid out a detailed list of requests to each party ahead of the election. The Liberal Party response was vague at best.
"Will you provide direct funding on an allocation basis to Mississauga to build local and rapid transit in our City?" That was one of the questions.
The response from the party that will now form a minority government: "Our party recognizes the importance of investing in public transit. These investments lead to reduced travel times, reduced pollution and a growing economy. That's why we've made the largest transit investments in Canadian history in the last four years. We want to give cities the predictable funding they need to plan for the future of public transit. That is why we will make permanent the federal commitment to fund transit projects."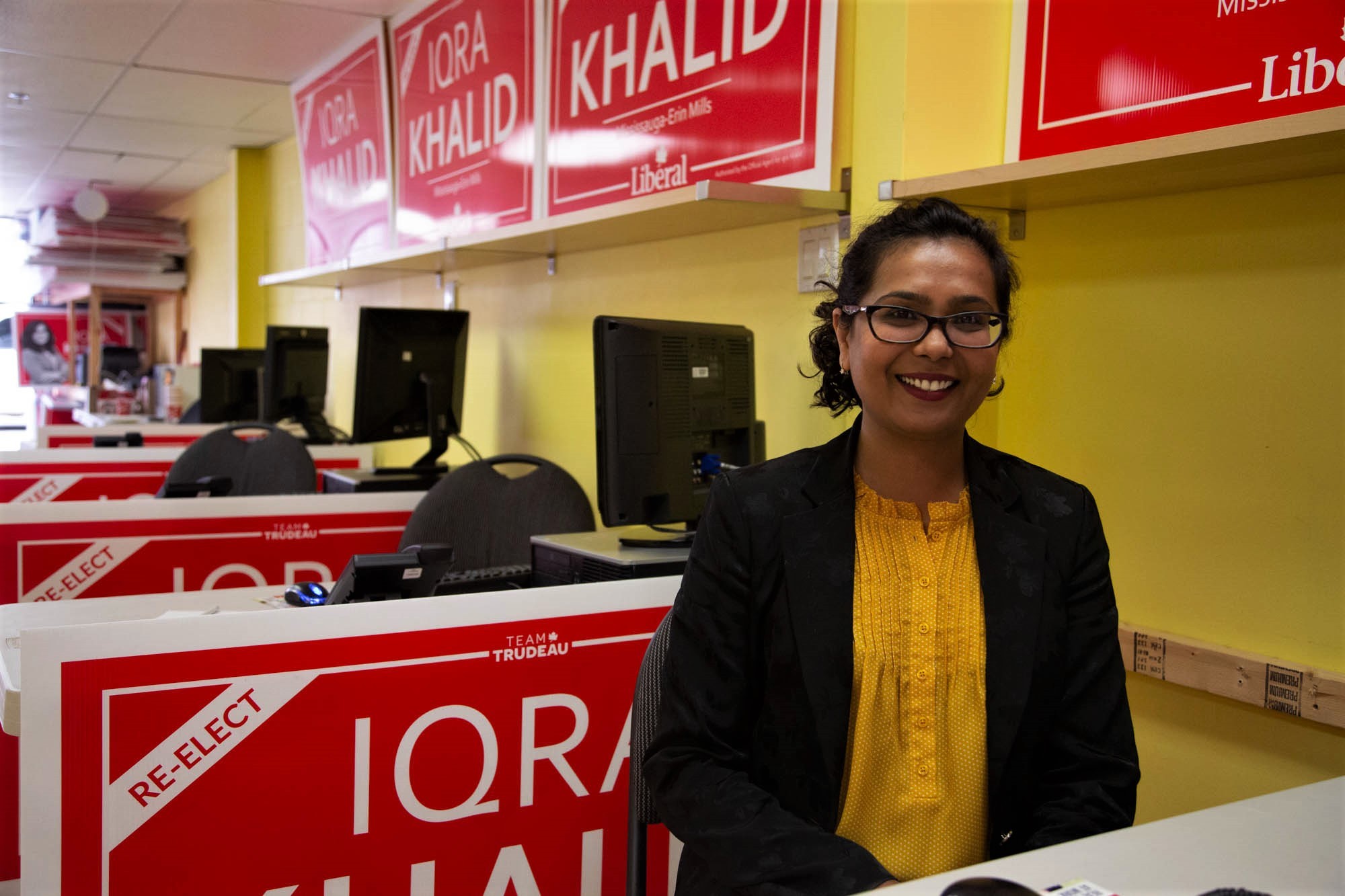 Iqra Khalid, MP for Mississauga—Erin Mills
It was much the same in response to requests for specific funding for affordable housing in the city and sustainable funding for municipal infrastructure, with the Liberals offering no details and no promises to the city for specific projects.
The closest the city got to an actual promise, was from Spengemann, who said during the campaign that he would fight to get the city $200 million in federal funding for the downtown LRT loop, which the province removed from the Hurontario-LRT project earlier this year, citing increased project costs.
The City has made clear that without increased funding from Ottawa for infrastructure the current $260 million infrastructure gap facing Mississauga will grow to at least $1.5 billion in the coming two decades, as the city continues to struggle with the upkeep of its close to $10 billion worth of municipal assets.
With more pristine waterfront ready for development than almost any other large municipality in North America, the area MPs will have their hands full, as local residents are demanding federal help with a string of planned projects that could really benefit if Ottawa commits to a partnership.
Those funds have been slow to flow since Justin Trudeau took over as prime minister in 2015 and promised to send $188 billion in infrastructure funding to cities over a decade. So far Mississauga has only received funding and future commitments of about $110 million from that fund, which is about 2 percent of its per capita share.
The Liberal candidates were quiet through the campaign about why the money hasn't flowed to their city, despite residents sending billions of dollars each year to Ottawa in income tax.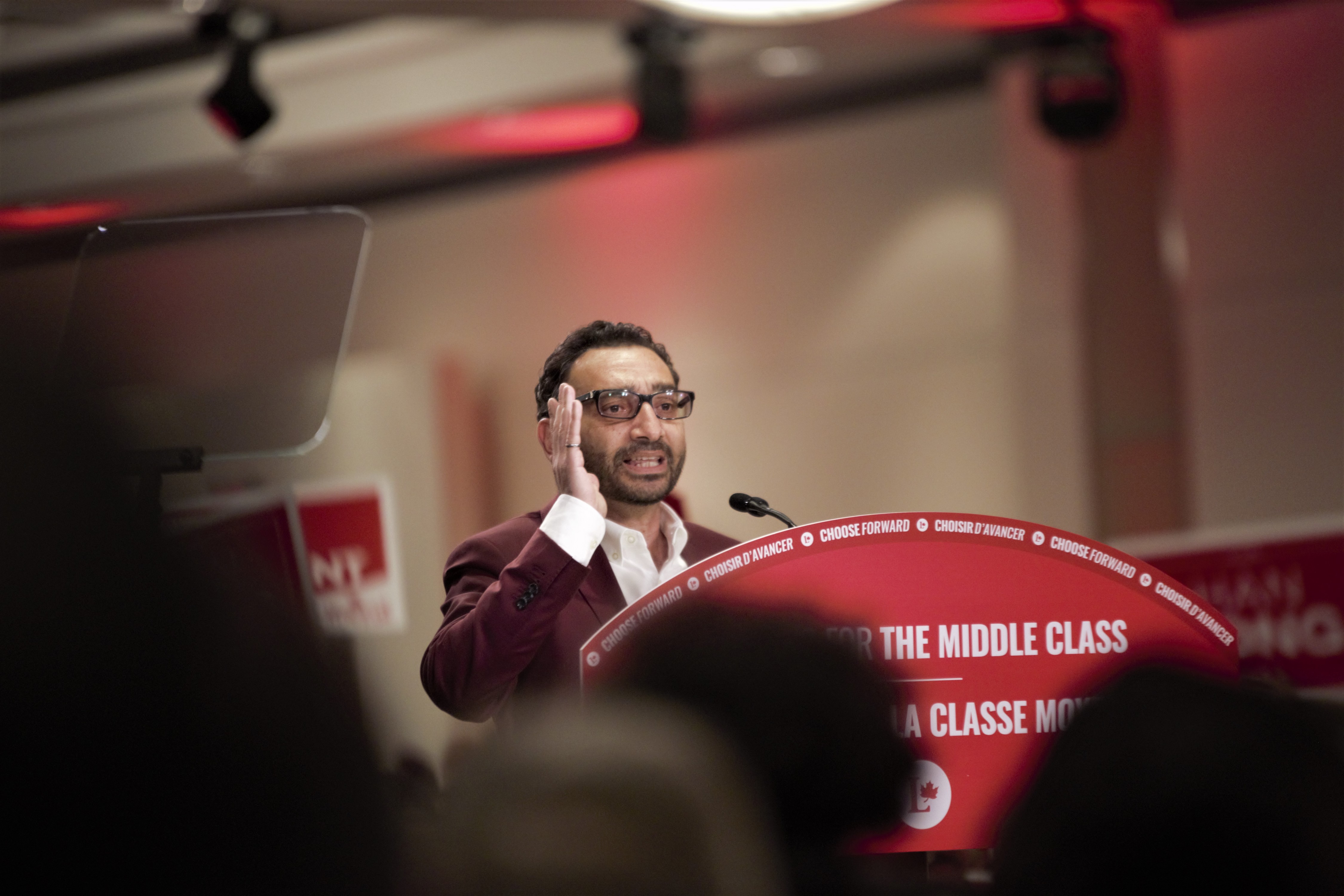 Omar Alghabra, MP for Mississauga Centre
Residents concerned about rising crime in many areas of the city can look forward to Liberal promises on public safety, if Trudeau can find external support for his minority government, which was being projected at the time of publication.
He promised $250 million over five years, which would go directly to cities to fight gang violence and gun crime, two problems that have become a growing concern in Mississauga. He's also promising a ban on assault rifles and pledged to allow cities to ban handguns, if they choose.
It remains to be seen what the local MPs, who have just been given another mandate by voters, will do in return, with so many pressing issues facing their booming city.
Submit a correction about this story