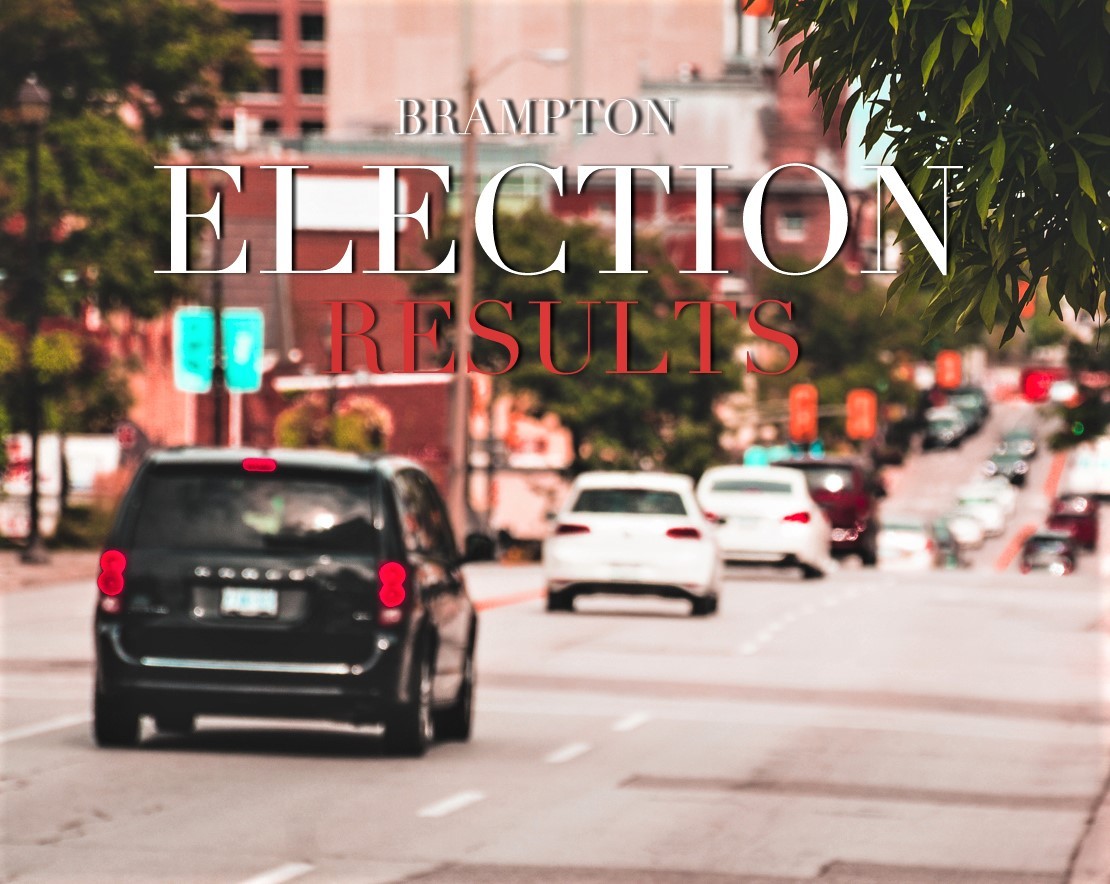 Photos by Joel Wittnebel and Mansoor Tanweer
Liberals repeat in all five Brampton ridings
It was a blowout in Brampton Monday.
All five of the city's ridings will be staying with the Liberals, as the party welcomes its newest local member, Maninder Sidhu, who won in Brampton East, where Raj Grewal once served under the red banner.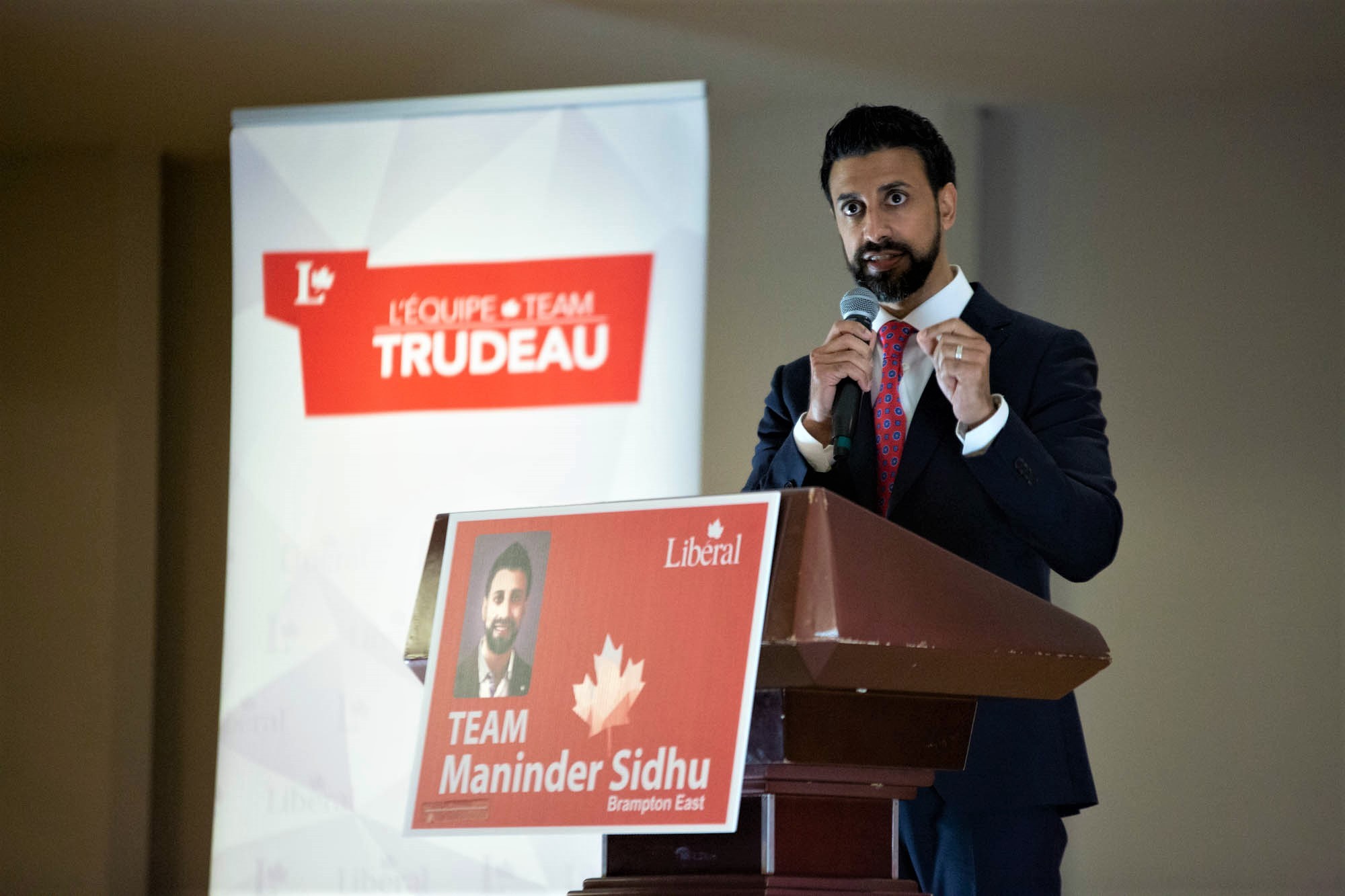 Sidhu will be joined in the Brampton wing of the party by: Kamal Khera, Brampton West; Ruby Sahota, Brampton North; Ramesh Sangha, Brampton Centre; and Sonia Sidhu, Brampton South. All won in routs over their closest challengers.
All of them should understand the significance of one number: 14,000. It's the amount of population growth the mushrooming city has to accommodate every year. It means, in about two decades, more people will live here, than in Nova Scotia.
Ottawa's contribution to the city, to support its hyper-growth – an outsized amount of which is a direct result of federal immigration policy – has been almost nonexistent. The city's per capita share of Ottawa's $188 billion infrastructure fund for municipalities, is about $4 billion. The money, starting in 2015, was supposed to be distributed based on need over a decade. So far, Brampton has received $42.4 million from the fund, 1 percent of its fair share.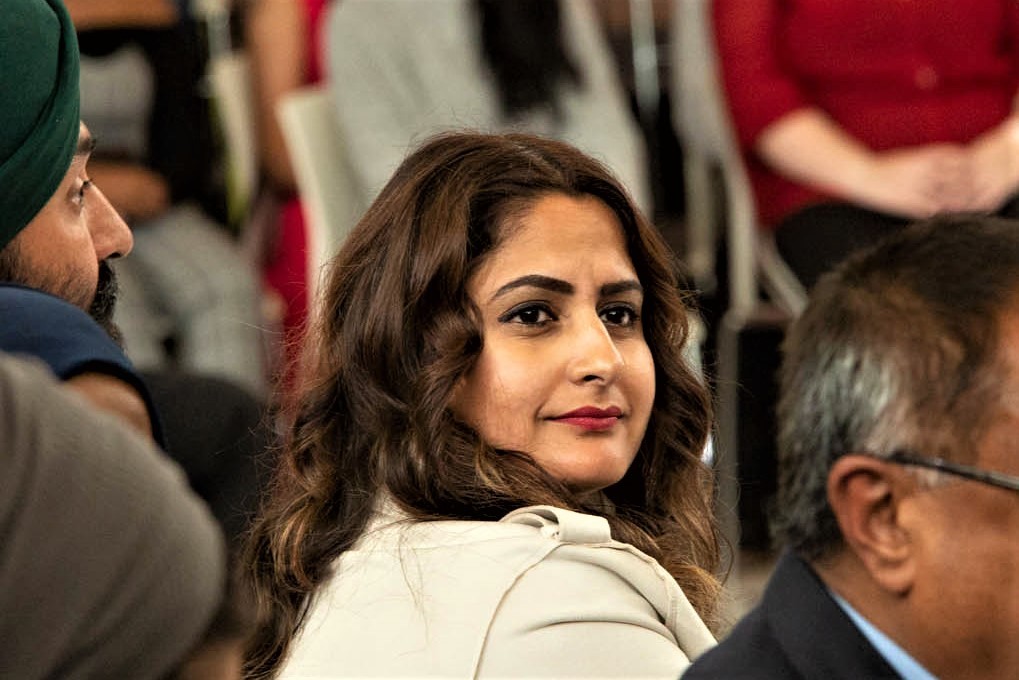 Brampton West MP Kamal Khera
Despite the poor performance of the majority Liberals in the city over the last four years, the five MPs will have four years to make up for it. Sahota said during the campaign that city hall has to do a better job of getting projects and applications ready for federal funding help, claiming that was the reason she and her colleagues couldn't do more for their city.
Sangha, meanwhile, committed to securing funding for the Main Street LRT project during a debate at the Rose Theatre that was hosted by The City of Brampton and Mayor Patrick Brown, who said during the campaign and since he was elected last year that the city needs to start getting its fair share of funding from Ottawa and Queen's Park.
Prime Minister Justin Trudeau, despite visiting Brampton numerous times during the campaign season, did not commit to any specific funding for the city, which is in desperate need of a new hospital. Though it's a provincial jurisdiction, it's possible that the federal government could put pressure on Queen's Park and tie hospital funding to the annual federal healthcare transfer to the provinces, which is set at just over $40 billion for the 2019-20 fiscal year.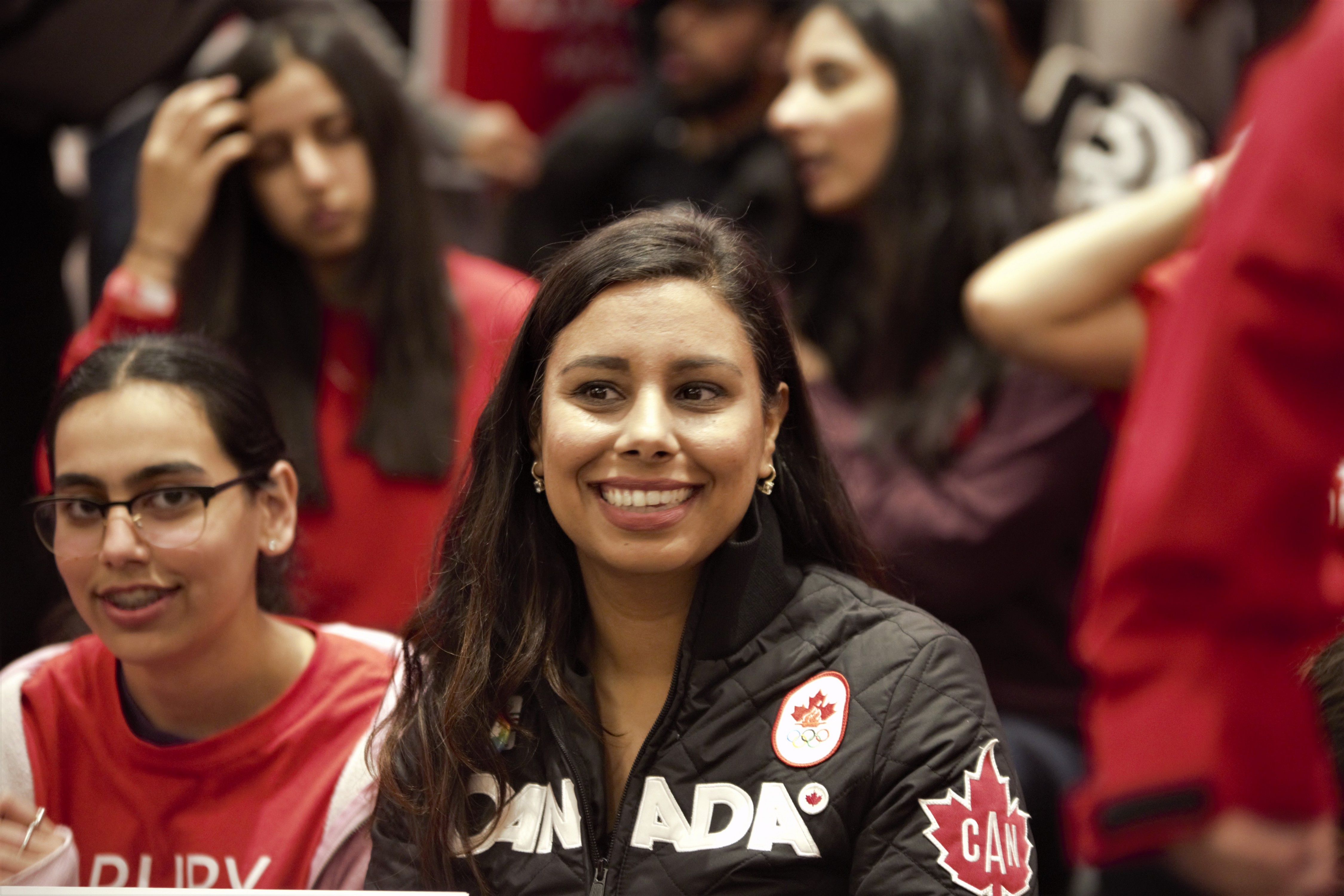 Brampton North MP Ruby Sahota
If Trudeau needs NDP Leader Jagmeet Singh's help in a minority government, that could be good for the city, as Singh promised federal funding for a new hospital in Brampton, with the province pitching in its share.
He began his political career here, so if Singh does wield any power, the hometown connection could yield some benefits.
Trudeau did promise much needed help for public safety, pledging $250 million over five years directly to cities to fight gang activity and gun crime. It was a top of mind issue for many Brampton voters. He also pledged to ban assault rifles and said he will let cities ban handguns if they want.
One reason for the surprisingly large margins of victory across the city, could be the Liberals' very generous immigration targets. Increasing the target for newcomers in 2021 to 350,000, up 35 percent from the 260,000 immigrants allowed in each year under former prime minister Stephen Harper. It was a wildly popular move across the immigrant-rich city.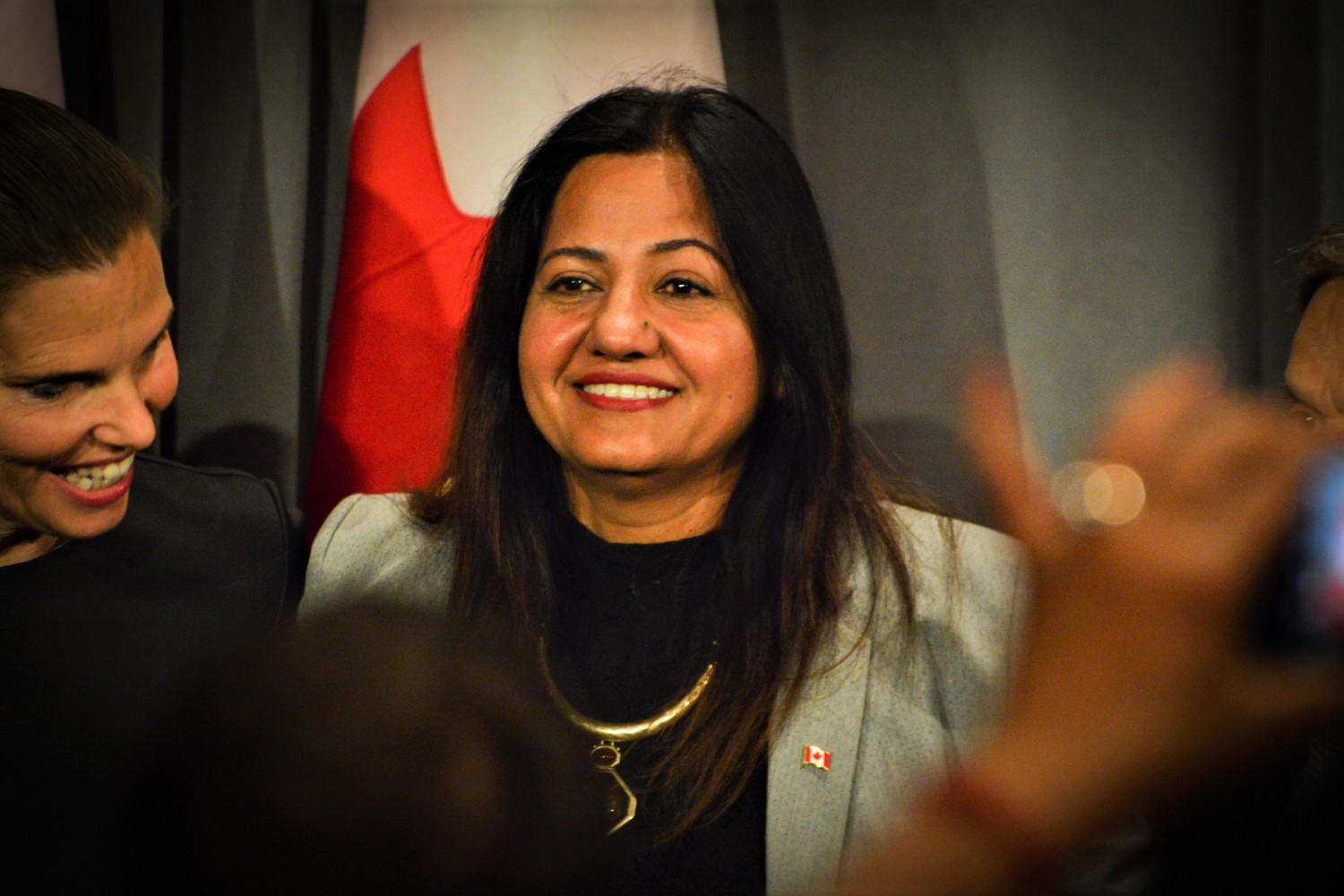 Brampton South MP Sonia Sidhu
Despite Conservative Leader Andrew Scheer's numerous stops in the city throughout the campaign, he lost considerable ground here. It might be a lesson that ignoring key local issues, which he did, is not going to fly in a city where voters are engaged with the topics that matter most to them.
The five MPs will have their work cut out, if they want to help the city with its increasing violent crime problem, crumbling municipal infrastructure, need for expanded transit, including funding for the Main Street LRT, and the ongoing healthcare crisis.
These are all issues that the newly elected legislators can work on, if they plan to represent voters who said throughout the campaign that Brampton needs to finally get its fair share from Ottawa.
Submit a correction about this story