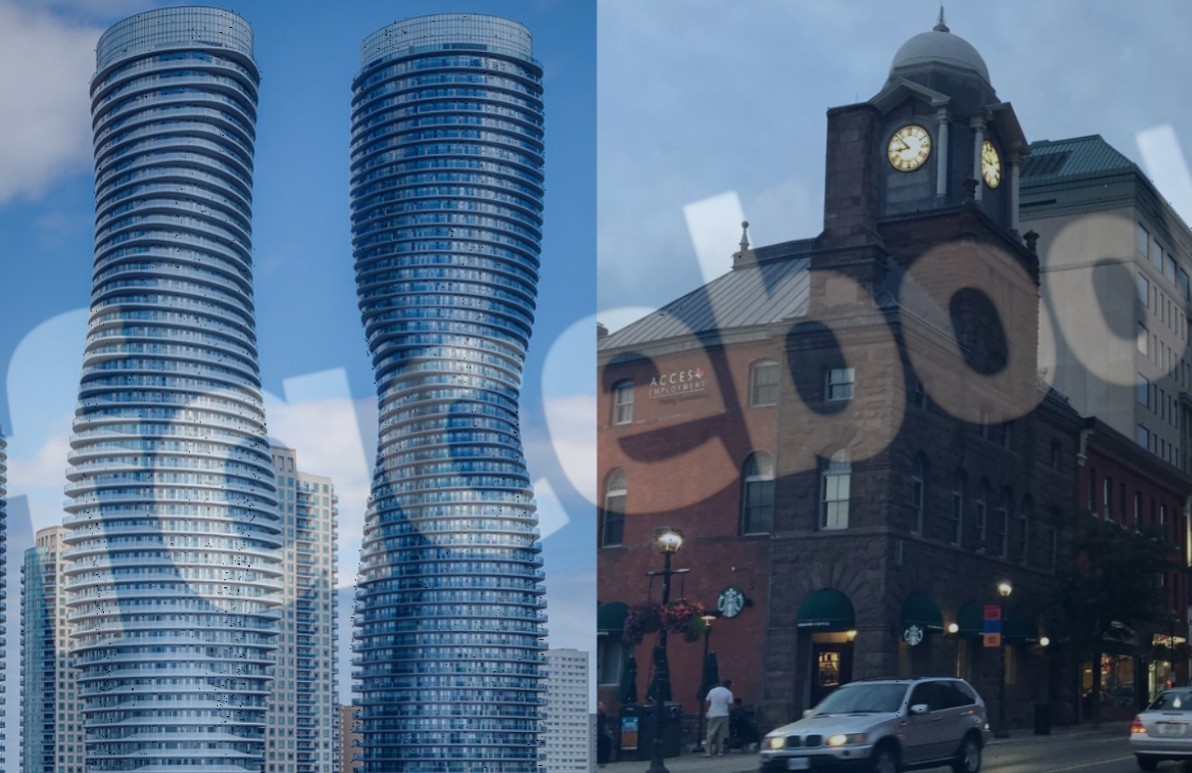 Photos by birdhousemedia.ca, dudegeoff, stockcatalog/Flickr, Isaac Callan, Mansoor Tanweer, Sven Spengemann/Twitter
Some candidates betting on social-media advertisements to nudge their campaign across the line
As election day arrives, candidates are pulling out all the stops to convince Mississauga and Brampton residents to vote for them. With teams of volunteers out door knocking and residents putting up lawn signs, some campaigns are also thinking digital.
In both Mississauga and Brampton, some candidates have chosen to spend nothing on advertising online, while others have dropped thousands to spread their message. Spending has been especially high in Mississauga–Lakeshore and among Conservative candidates in Brampton.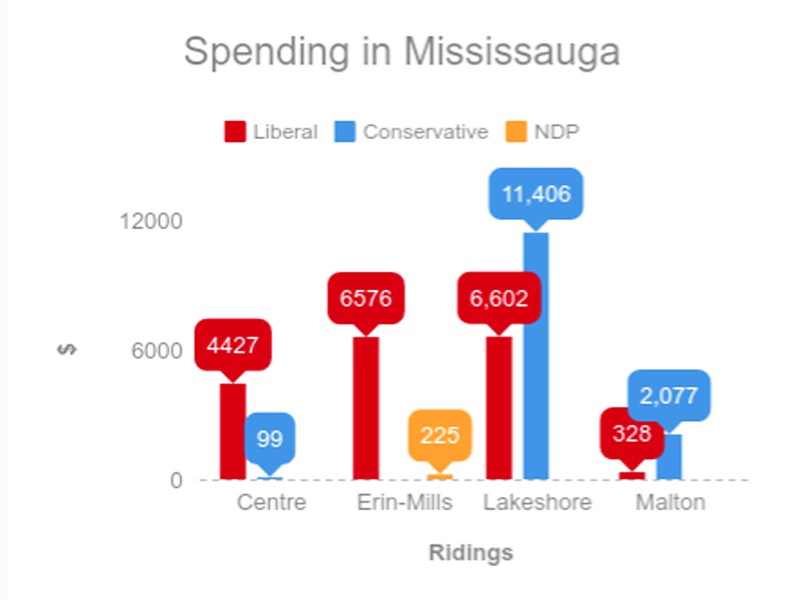 Candidates' total spending on Facebook advertising since June
Under election rules introduced by the Liberal government in December, all online platforms must declare the adverts they host. National newspapers, broadcasters and social-media networks are all required to keep a public registry of paid-for political content.
Google — responsible in 2016 for 47.7 percent of the Canadian digital advertising market, according to the Canadian Media Concentration Research Project — recused itself from all political advertising after the announcement. Saying the demand to keep a public record was too great, Google opted not to host any political adverts ahead of the 2019 federal election.
In Google's absence, Facebook — responsible for 23.9 percent of the market in 2016 — is the No. 1 service candidates are paying to promote their message. Like Google, Facebook allows advertisers to target users based on their age, location or interests.
Candidates appear to have passed on paying Twitter entirely. Data from its advertising registry shows no candidates for the major parties in Mississauga and Brampton have spent any money to promote tweets in the past seven days.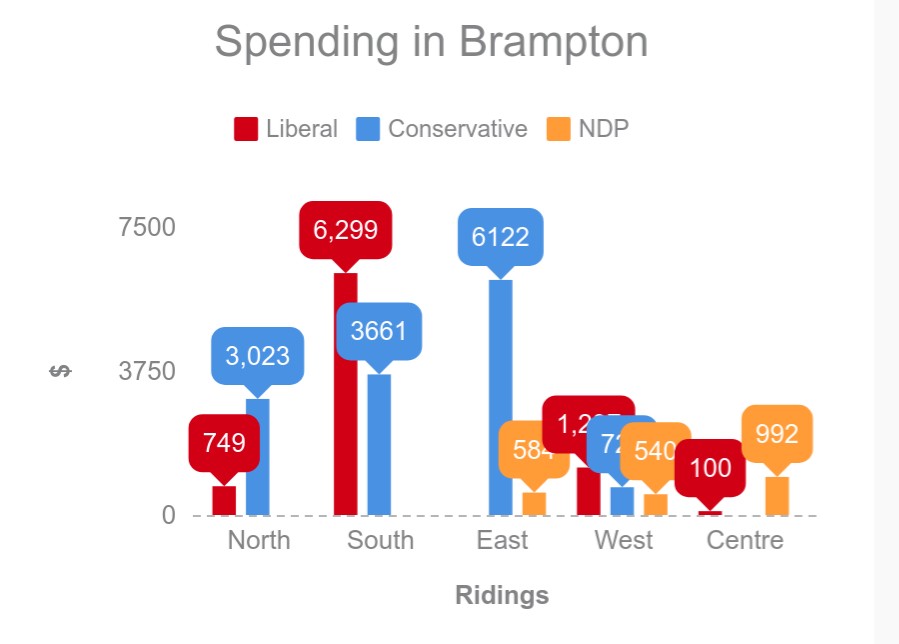 Candidates' total spending on Facebook advertising since June
Facebook's Ad Library, which keeps a public record of all spending, cannot be sorted by targeted riding. Instead, data is available on provinces and individual candidates. Facebook shows that more than $4 million has been spent advertising on its platform over the past 90 days in Ontario alone. Recent examples include a series of Liberal Party of Canada ads attacking Premier Doug Ford, distributed throughout Ontario.
In total, the Liberal Party has spent $812,278 nationally on Facebook adverts since June and has also spent $968,557 to promote content from Leader Justin Trudeau's page. The Conservatives have spent $1,171,846 on their adverts, though they have only ploughed $87,337 into Andrew Scheer's page.
Since June, candidates in Mississauga have spent a total of $31,641 on promotions through their own Facebook accounts. In Brampton, which has five ridings compared to Mississauga's six, the total spend has been $24,030 on Facebook.
The NDP continued to neglect Mississauga, with its candidates spending a total of $225 on adverts. In Brampton, where the party has campaigned with significantly more organization, their candidates have spent more than $2,000 in total.
In some races, no candidates have paid for Facebook promotions at all. In Mississauga East–Cooksville and Mississauga–Streetsville, neither the incumbents nor the rival candidates have spent a dime. That's despite data from polling aggregator 338Canada suggesting both are fairly tight races.
In Brampton, all ridings have some advertising spend registered, though it is relatively low in Brampton Centre ($1,092 in total across the three major parties) and Brampton South ($2,500).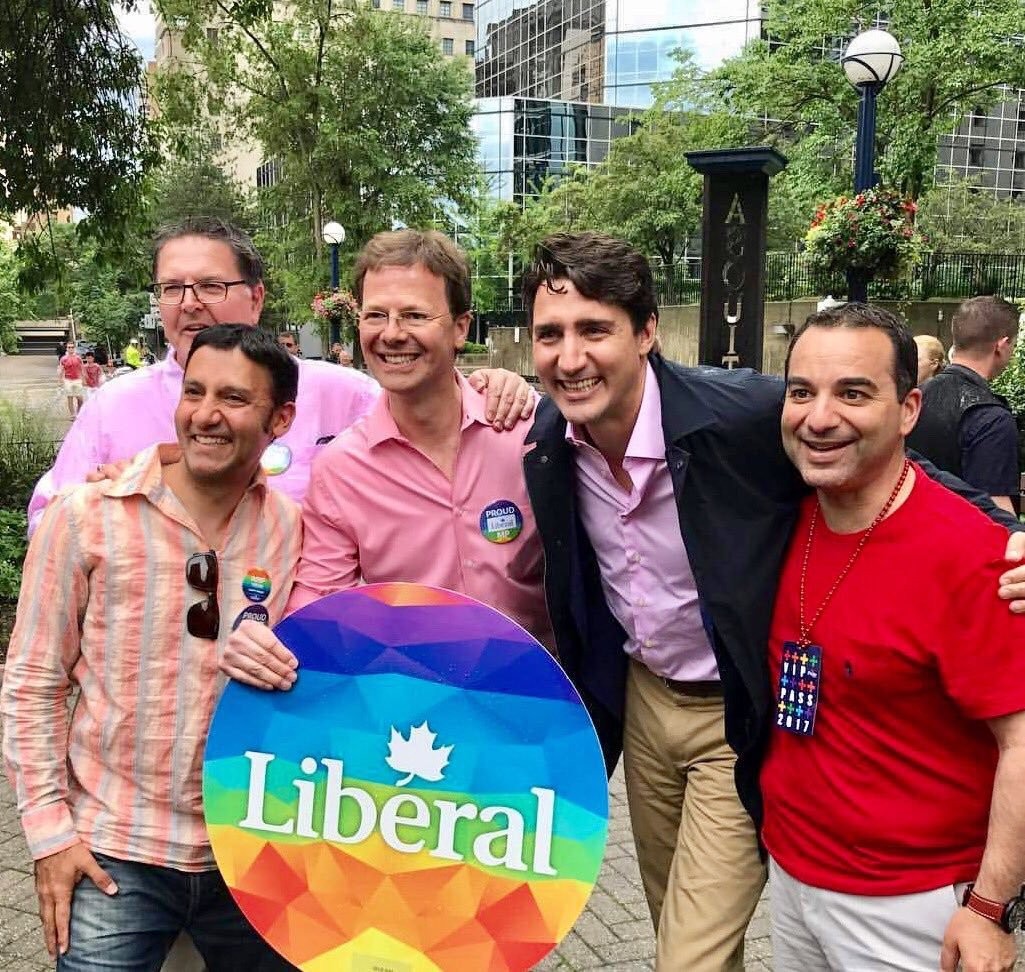 Sven Spengemann of the Liberal Party alongside Leader Justin Trudeau. Spengemann has paid Facebook $6,602 to promote his campaign in Mississauga–Lakeshore.
The highest spend by any political figure in Mississauga comes from Stella Ambler, the Conservative candidate in the city's Lakeshore riding. Ambler, who represented Lakeshore from 2011 to 2015, has spent a total of $11,406. Ambler and her campaign have spent nearly half of that money in the past week, dropping $5,792. Ambler's rival, Sven Spengemann of the Liberal Party, has paid Facebook $6,602 to promote his campaign.
Mississauga–Lakeshore is one of the most competitive ridings in the city. The Conservatives have eyed it since the beginning of the election campaign. Though Spengemann is the incumbent, Ambler represented the riding for four years previously and lost her seat by fewer than 5,000 votes in 2015. Alongside the Facebook spending, the Conservatives have sent Leader Andrew Scheer and Alberta Premier Jason Kenney to campaign with their candidate in a push to turn the riding blue.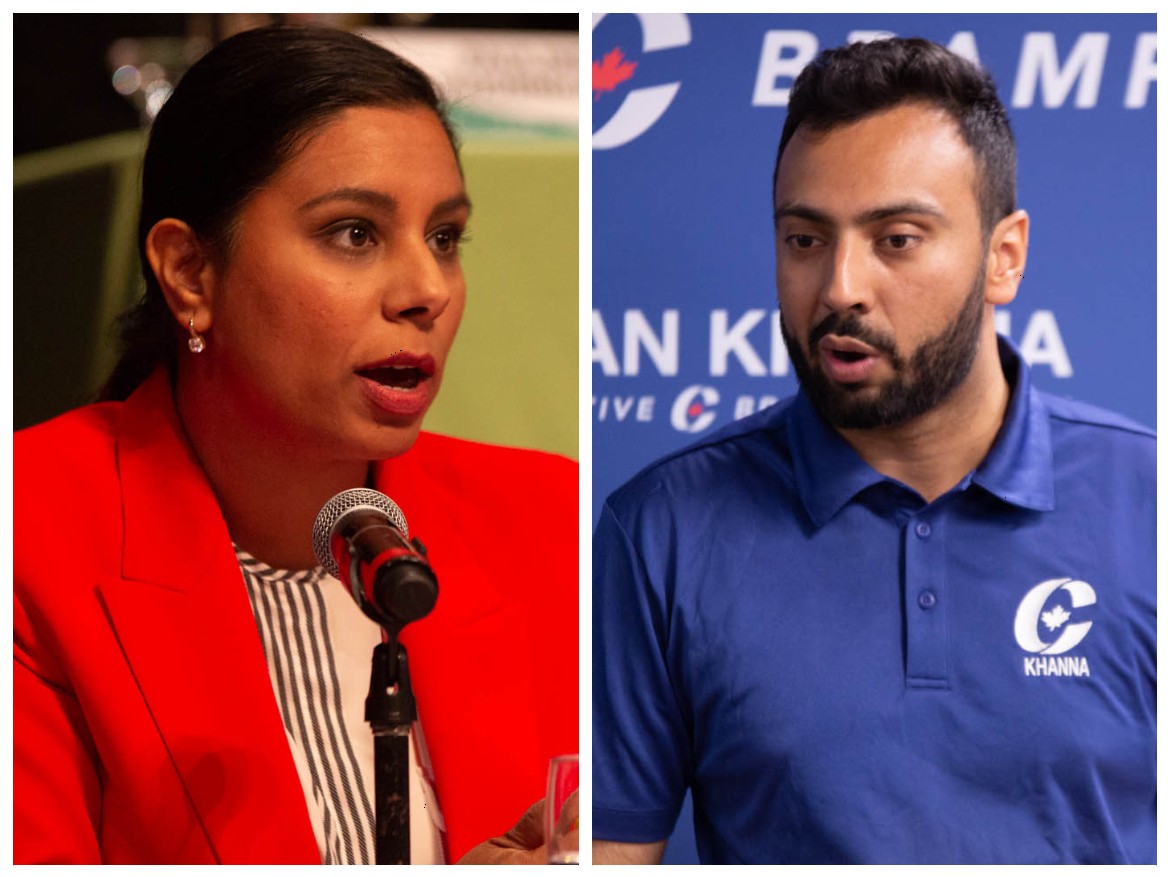 Brampton North incumbent Ruby Sahota has spent just $749; Conservative Arpan Khanna has spent $3,023.
In Brampton, the Conservatives also appear to be using Facebook to try to get their candidates across the line. Arpan Khanna, who has received two separate campaign visits from Scheer, has spent $3,023 on advertising in Brampton North, while incumbent Ruby Sahota has spent just $749. In the hotly contested Brampton East, Conservative candidate Ramona Singh has spent $6,122 in adverts, while Liberal Maninder Sidhu has spent nothing and the NDP's Saranjit Singh just $548.
With expense limits set between $99,000 and $112,000 for ridings in Mississauga and Brampton, party spending would suggest online advertising is not the main priority. Even Ambler, who has the highest spend of any Peel candidate, has used only around 10 percent of her campaign spending limit on Facebook. Yet, in ridings as hotly contested as Mississauga–Lakeshore, it could be the final nudge that pushes the result one way or the other.
Email: [email protected]
Twitter: @isaaccallan
Submit a correction about this story