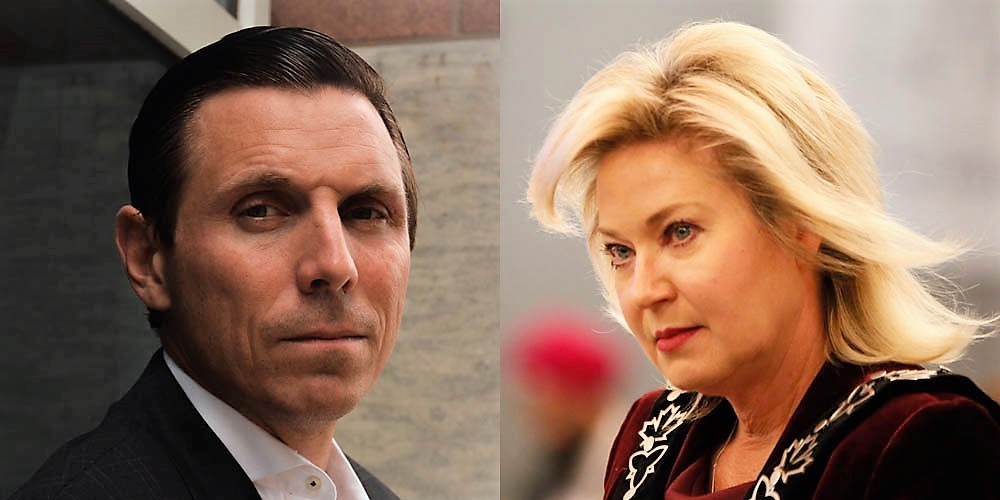 Photos by Joel Wittnebel and Mansoor Tanweer
Mississauga and Brampton welcomed the party leaders with open arms, now it's time for payback
In putting together one of those giant 1000-piece jigsaw puzzles you find at many craft or bookstores, once you spread it out on a table, it's often a case of trial and error. Some pieces fit easily, others don't. Solving it takes a ton of patience, and plenty of retries.
If used as analogy and applied to politics, there is also the chance that pieces will fit neatly into place – like they did after the 2015 federal election.
A bright red wave swept through both Mississauga and Brampton. Justin Trudeau scored a surprising majority win, which included a bloc of 11 MPs representing all the seats in the sixth and ninth largest cities in Canada. Considerable red had already bled into the legislature at Queen's Park, where premier Kathleen Wynne's majority caucus was engorged with MPPs from Peel's two largest municipalities, which gave her all but one of their seats. Plus, Bonnie Crombie, mayor of Mississauga, was a former Liberal MP, and long-time party stalwart. Brampton's Linda Jeffrey once held multiple cabinet positions in the Wynne government.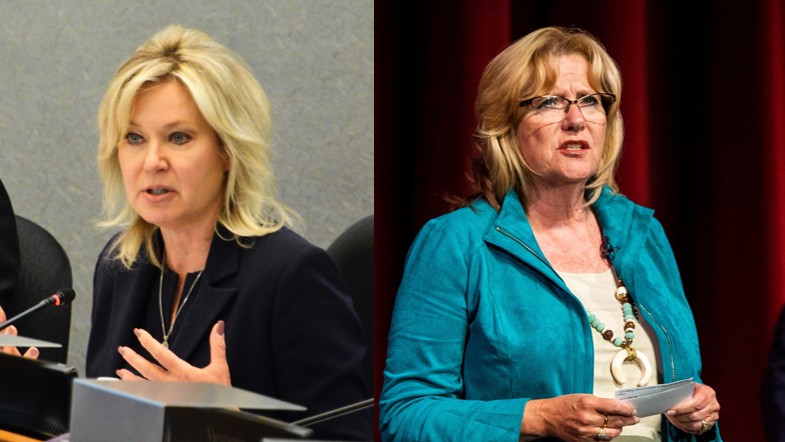 Mississauga Mayor Bonnie Crombie and former Brampton mayor Linda Jeffrey have strong ties to the Liberals
This big red machine was all-powerful, as if brightly lit ions were strung along a sinuous network that fed greedily from a central source. The symmetry was striking, and linkage to a progressive Liberal ideology created a mutually beneficial club – or so it was thought.
The two cities were set-up for years of largesse – rapid transit funding, healthcare infrastructure, plum deals for all sorts of public and private initiatives, some help, finally, with all the growth-related infrastructure and service-related deficits that years of neglect from higher levels of government had caused.
The region had almost 50 fewer police officers per capita than the Ontario and national averages. Brampton had less than half the number of hospital beds per resident compared to the rest of the province and public education funding saw each student in Peel getting far less money compared to those in Toronto and other parts of the country.
But all of that was about to end, right?
If there was enough political will, surely prospects looked amazing for two of Canada's fastest growing communities. After all, both had other pressing problems: crumbling roads and underground infrastructure, serious flood mitigation problems, no all-day, two-way GO Train service.
Brampton had become the poster child for "hallway healthcare." As already mentioned, its taxpayers were literally subsidizing other Ontario municipalities which receive 2 ½ times more beds per 1,000 residents.
The taxpayers of both cities, in fact, were subsidizing many others around the country, who received what Peel so desperately needed.
But let's jump forward before we jump back.
Brampton is currently Example A of how one-party rule, at three levels of government, doesn't work for the lower tier. And here's why:
Mayor Patrick Brown, a veteran of those levels of government, wasted no time in pointing a finger squarely at the top rungs of government when he got elected in 2018. It was part of his election platform to make sure Brampton started getting its fair share. He hoped to undo the pettiness that infested the four-year Jeffrey regime. At his inaugural speech, he said: "The biggest disservice to Brampton is that politicians view the city as an electoral goldmine, but have never compensated us for their frequent visits." He was sick of seeing political leaders visit the city only because it was a prize with all its swing seats. He noted how they disappear once elected. He added: "The days of accepting this inequity with a smile are over."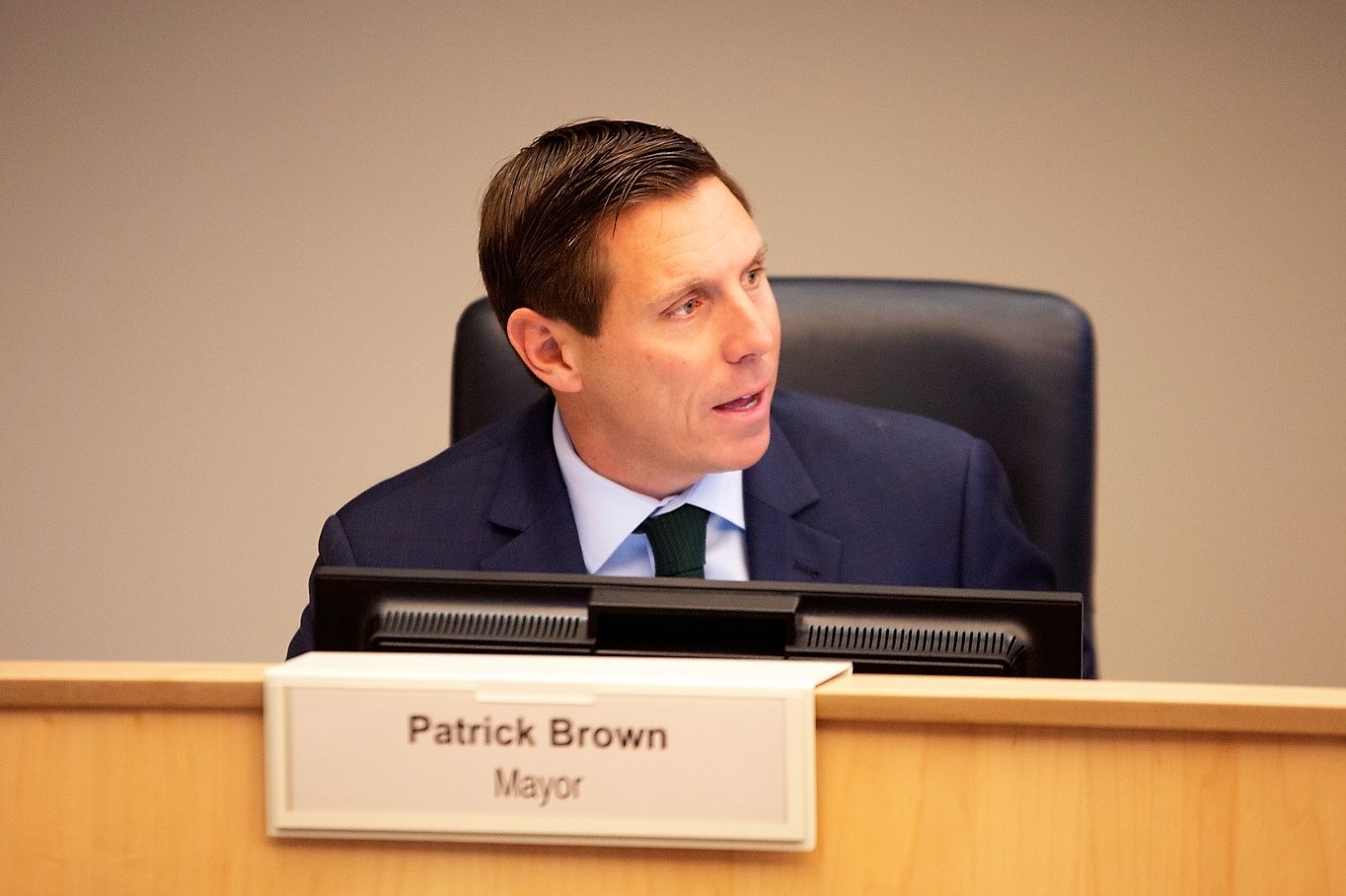 By the time he spoke after his 2018 win, the political environment had changed dramatically. Team Liberal in Ottawa was facing headwinds, it had been blown out of Queen's Park and at the local level, even Crombie suddenly had to be careful about playing her red cards.
Brown's campaign for fairness was passionate, and the intent clear: "We pay the same provincial taxes. We pay the same federal taxes. We deserve the same per capita services. I don't care if it is Doug Ford or Justin Trudeau. Brampton isn't getting a fair deal."
This led to a hashtag that said it all: #FairDealForBrampton. This advocacy campaign focuses mainly on healthcare funding, but there are plenty of other needs.
Ahead of the election, Mississauga Matters was launched by the city, an exhortation for more help, from whomever wins Ottawa.
Both cities are getting tired. The red carpet treatment for the party leaders was easy for The Pointer to predict back in August, and like clockwork the leaders walked out in all their glory across Mississauga and Brampton as soon as the writ dropped. At last count the three main party leaders have visited the two cities 17 times during the campaign season, more than any other region in the country. The 11 seats here are like red meat to a starving lion.
This time, after the Liberals were given all 11 four years ago, and gave very little in return, will things be different?
Both cities have government relations (GR) departments that are headed up by professionals whose job it is to boost the city's prospects, and revenue generating possibilities through partnerships with Queen's Park and Ottawa.
In enlightened municipal councils, they actively build relationships with the federal and provincial governments, and tap into municipal associations such as the Federation of Canadian Municipalities (FCM), Association of Municipalities of Ontario (AMO) Annual Conferences, Large Urban Mayors Caucus of Ontario (LUMCO) and the Big City Mayors Caucus (BCMC).
Brampton's GR team is engaged in FCM's current federal election campaign.
GR offices draw on expertise from across Canada, while all research and communications are handled internally. Any travel requirements for advocacy efforts are aligned with council approvals and take place for main city-advocacy conferences such as those hosted by the FCM. The FCM board provides an opportunity to raise Brampton's voice on national issues, especially with Councillor Gurpreet Dhillon as one of its members.
Lowell Rubin-Vaughan, manager of GR for Brampton, said it's all about advocacy. The idea is to advance priorities, then monitor, assess, and build relationships with other levels of government. "We work with our local representatives irrespective of which party they represent," he said. "Although the team is confident Brampton will get its fair share, it comes through meaningful interactions, relationship building and showing why it deserves a greater share of the funding pie."
Cities and GR teams are constantly raising the finger to take a read on which way the political winds are blowing, especially at election time. "We do a deeper dive into each of the major party's (sic) platform when they are released," said Rubin-Vaughan.
"We were very deliberate during this campaign to share our positions and either continue or begin a conversation with those locally elected," said Rubin-Vaughan. "We have substantial asks, and council has positioned itself to continue to advocate for Brampton's fair share of funding from whichever party forms government."
The GR team does an analysis of what it hears and a review is created to understand how best to align itself – and this is key, to hold those elected federally to account.
If there was any such strategy in the previous provincial-federal election cycle, it failed miserably.
While both cities deserve loads of blame for borderline incompetence in getting projects and applications ready for funding from both levels of higher government, the track record of the 11 Liberal incumbent MPs is way beyond abysmal. They blame city hall for the lack of movement, city hall, in both cities, wonders what the Liberals did for the last four years.
As The Pointer has reported extensively, Brampton received about 1 percent of its per capita infrastructure funding from the Liberal's $188 billion Investing in Canada Plan since 2015 and Mississauga was given about 2 percent of its share. The total received by both cities since the Liberals and Trudeau promised to make infrastructure for cities a priority in 2015 was about $150 million. By comparison, Edmonton, with about 50 percent fewer residents (and taxpayers) received more than ten times that amount, at just over $1.9 billion from the same $188 billion federal fund.
To avoid a repeat the two cities took action. In Brampton, council endorsed a 2019 Federal Election Strategy which focused on advocating in four key areas:
Public Transit and Infrastructure: specifically growing transit, including the Hurontario-Main Street LRT and Queen Street Bus Rapid Transit.
Environment: Etobicoke Creek flood mitigation (Riverwalk), and a commitment to advance environmental and community energy and emissions reduction plan and targets.
Social Well-Being: community safety, and housing affordability – to name just two.
Cybersecurity and Innovation: ongoing federal investments to create jobs.
Mississauga's efforts focused on rapid transit, affordable housing help and sustained federal funding for the city's infrastructure needs.
"The mayor and councillors are the face of all our advocacy efforts," explains Rubin-Vaughan.
While government funding should be based on need and numbers, some cities, like Edmonton, seem to fight above their weight class. It has a 10-year capital funding agenda, and council is activated in deliberating over and recommending projects, partly based on available funding from higher levels of government and evaluating a direction to fill the needs of the citizenry. The results are impressive: More than $1 billion in new funding for LRT was announced earlier this year from Ottawa's Investing in Canada Plan, and Alberta previously committed $1.17 billion from its Climate Leadership Plan. The city takes a business approach to planning its "asks," and everything is carefully priced out, complete with an advocacy strategy at the provincial and federal levels.
This is where the professional culture of a city hall like Edmonton's makes it clear what Mississauga and Brampton have been lacking. Jeffrey, like her predecessors, was caught up in personal politics and petty, small town council dynamics. It was much the same in Mississauga under Hazel McCallion, who spent most of her time, like Susan Fennell, working for developers, who salivated over Peel's endless supply of available land.
Not much was being done to figure out how to sustain all that growth, sort of like climate-change deniers who figure, if there really is a problem, it won't be theirs to solve.
It's all about "keeping a pulse on funding received by comparable municipalities across Canada," explained Rubin-Vaughan. Something that was not done before.
But now Brown and Crombie will be held partly responsible if another four years is wasted. The new, or not-so-new, crop of MPs voted in tomorrow will also be in trouble if we see a repeat of the last term.
Taxpayers have told The Pointer that the days of sending tens of billions of dollars in local funding through income tax to Ottawa, so it can turn around and give it to Edmonton and other cities, just because their politicians and bureaucrats actually know how to do their jobs, is over.
Brampton council has actively forwarded issues related to the disparity in funding, comparing itself to cities like Vaughan, and Kitchener-Waterloo, where it is found wanting.
The process of accountability is hard work and requires a united front, and if it means constantly filling out applications for monies at the higher levels, is that really an acceptable barrier?
If council can't get its act together, for example the current fight between Brown and the bloc, who seem to vote as one, over the future downtown LRT, how long should taxpayers put up with it?
City departments, meanwhile, can't afford to operate as islands; all have to be plugged into the process. It's okay to have a wish list, but better still to have a plan of attack, with heavily armed soldiers in the field, and a readiness to fight the higher ups for what's needed.
If the only fighting continues to happen inside city hall, good luck with your future aspirations Mr. Brown. Same for you Mr. Dhillon, Vicente and Medeiros. And you as well Miss Santos. Keep up your sand-box spat and your screaming city, in desperate need of actual leadership, will turn on you, fast.
Same goes for Mississauga, where council dynamics appear more congenial, but the list of problems continues to grow: guns and gangs, a widening infrastructure gap, lack of an actual modern transit plan and a deplorable affordable housing situation. Mayor Crombie, The Pointer has highlighted your admirable accomplishments, it's time to add some serious strategy for a properly managed business plan to get big-time funding for your booming city.
After Monday's vote, the post-election time is the most critical when looking for help. Brampton's GR team will work with local MPs to update them on applications that are currently being developed in response to the various major funding streams. Rubin-Vaughan said many of the latest applications will go through the Investing in Canada Infrastructure Plan. What were they doing under Linda Jeffrey for the last four years? The city's $42 million secured from Ottawa, compared to almost $2 billion for Edmonton, isn't funny, it's dangerous. It was the sign of an incompetent mayor who surrounded herself with incompetent staff and bureaucrats, most of whom are no longer around.
Brown will now get a turn with whomever lands in Ottawa. And Crombie gets another crack.
A city's team approach can extend outwards to draw partners from industry, academia, large unions, maybe even hospital officials – if, for example, a city like Brampton is seeking a new hospital, which it is. This puts the onus squarely on the cities to be proactive. The Town of Oakville actually budgeted money for its new hospital before it even approached the upper tiers of government for help. Vaughan also prepped hard, and budgeted monies before it got its new subway and a soon-to-be completed hospital.
Mississauga Matters advocates for the city. It's seeking federal funding for a downtown loop for its Hurontario LRT line, a $200 million feature removed by Doug Ford and his provincial pawns. Why isn't the city putting money away now before it puts out its hand to Ottawa? Why didn't it think to fund a contingency reserve? It helps to also explore potential private-public sector partnerships with all the players who could benefit from that new transit loop and the LRT in general. Is this happening?
Brampton has an uneven history of federal and provincial funding. When former mayor Susan Fennell originally asked to bring a satellite campus to the city, its ask lacked rigor or professionalism. The city was disqualified from the original proposal call because it couldn't even understand the basic requirement, the need for a university partner, not a college, which the city proposed before Queen's Park ripped up its application.
For the more recent Ryerson plan, there was no memorandum of understanding (MOU) drawn up, or bilateral or multilateral agreements between the parties. No one set the fiscal parameters. This might have upped the chances for a deal. A campus might have been built long before Ford was elected and immediately cut the $90 million in provincial funding set out by the Wynne government.
Which leads us to centre stage at the all-candidates' federal debate held at the Rose Theatre, two weeks before the October 21 vote. Almost everything has changed in the lead-up to that vote. Jeffrey was booted out of the mayor's chair after a four-year run that accomplished little, hurt by a council that was split by discord. Ford is in power at Queen's Park, and the Liberal power base in Ottawa is on shaky ground. Raj Grewal, Brampton East, has left the party. Four of the five now running, sat shoulder to shoulder at a table on stage, surrounded by other tables and other candidates, members of the NDP, Green Party, PPC, and Conservative Party. The public half-filled the theatre and watched online. The smell of red Liberal blood was in the air.
As the ruling party, the Liberal candidates were often targeted for their hapless record helping out locally since coming to office in '15. Could its candidates defend the party's record, and what were its local achievements? There wasn't much to talk about. Ramesh Sangha (Brampton Centre) was asked by The Pointer to list off the specific projects he will champion if re-elected? What capital outlay will there be if his party wins another stay in Parliament? He struggled to respond, then said, rather vaguely, he would support the LRT extension, and get more electric buses.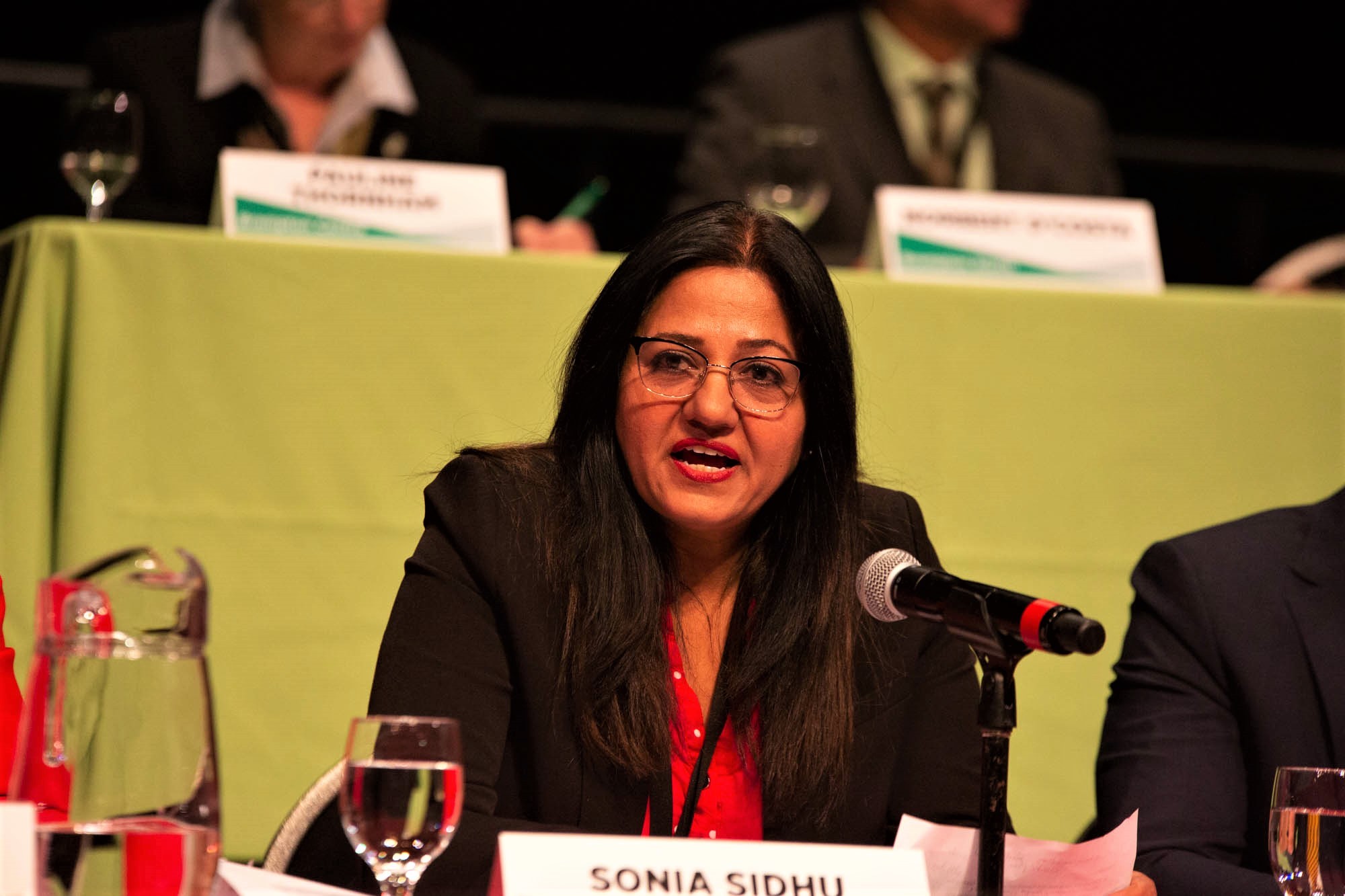 Sonia Sidhu
Sonia Sidhu (Brampton South) a former healthcare worker, couldn't say how much of the $40.37 billion in federal healthcare transfer money would actually make its way to improve overall service in the city. Ruby Sahota (Brampton North) blamed the lack of federal money on city hall, which she said failed to put applications forward, essentially throwing her fellow Liberal, Jeffrey, under the bus. Of course, Jeffrey surely made sure Sahota was aware it wasn't the former mayor's fault, it was because of the dysfunctional council, which she led the way Donald Trump likes to, blame and deny.
Conservative Arpan Khanna (Brampton North) was talkative and made numerous promises: fiscal help to bring all-day, two-way GO, a new Ontario line (not even built yet and not even planned to extend to Brampton), an extension of the LRT, and a commitment to make Brampton the centre for cybersecurity over the next decade.
It looks, in retrospect, as if he was freelancing his answer – making promises without the blessing of his party, or his leader, Andrew Scheer. The latter has been to the city numerous times, but hasn't committed to anything of substance, certainly not to the Christmas list of presents Khanna was promising, like a drunken sailor in a Santa suit.
On it went: plenty of promises, but vague generalities from the two major parties. (Trudeau, who has also visited Brampton and Mississauga numerous times, has steered clear of local issues, or how he might help.)
On the other hand, Jagmeet Singh, leader of the NDP, has been a whirling promise machine. He vows to build a new hospital, get a university campus. More transit. The "Jagmeet Singh Healthcare Plan" is very do-able, he said, and free dental care will be an added bonus for low-income families as part of a much larger national healthcare plan.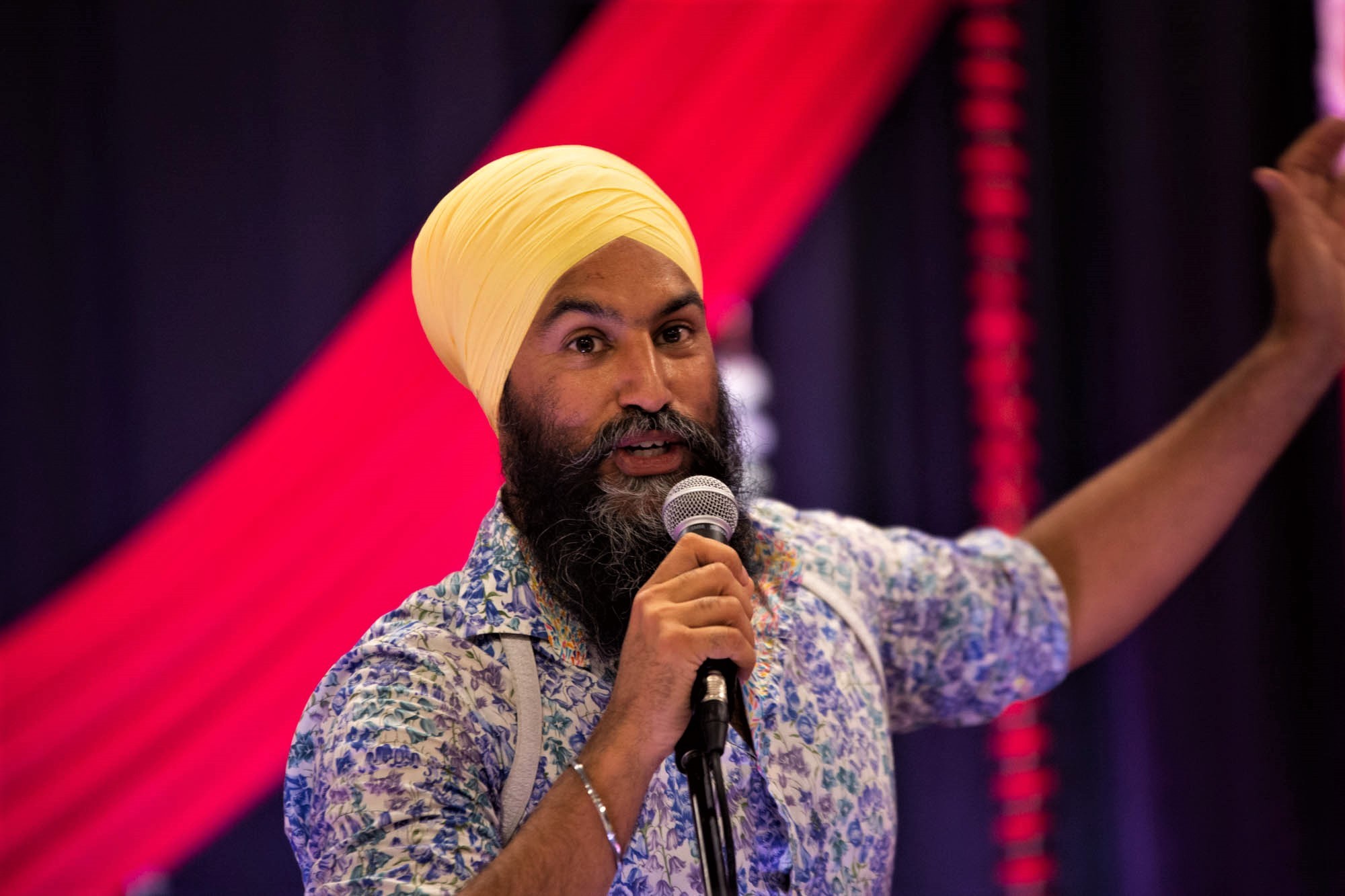 Mississauga also gets everything it wants, if Singh holds any real power after tomorrow. But like the rest of the country, Peel residents shrug their shoulders, willing to take Singh's gifts, if he gets to the promised land, and if he can find any money once he gets there (NDP strategists might secretly be praying they never have to pay for all their wild promises).
For Rubin-Vaughan, "any commitments made by candidates that support Brampton's goals and vision are a vote of confidence that they are willing to work with us to advance the City's priorities."
After Monday's vote, the GR team will reach out to all locally elected officials to start the conversation about advocating to get its fair share. Many issues raised during the election will be highlighted in both cities' federal pre-budget submissions.
Said Rubin-Vaughan bluntly: "We will expect our local candidates to champion them."
The national poll numbers suggest the Liberals and Conservatives are in a statistical tie, with the NDP's recent surge now slowing down. The Green Party is positioned to make some inroads, but local polling is virtually non-existent, so it is unclear how the vote will play out in Mississauga or Brampton on Monday. We do know that if visits by the three major party leaders are any indication, Mississauga and Brampton are rich swing cities.
The Liberal juggernaut here has been dwindling off into clichéd irrelevancy. In Brampton, there are now three NDP and two PC members representing the city at Queen's Park. The iron-fisted rule of Doug Ford has left Brampton a target for major cuts. The mayor is also Tory blue, and a former leader of the PC party in Ontario. He was once a multi-term Conservative MP in the Stephen Harper government.
In Mississauga, all six provincial seats went blue in 2018, as even the former Liberal finance minister, Charles Sousa, was shown the door by voters tired of their city getting scraps.
The halcyon days of Liberal hegemony is over, perhaps crippled by Trudeau's seeming indifference, Ford's election, and in Brampton, Jeffrey's ouster. While in Mississauga, the Conservatives representing the city provincially, have the town locked down.
The Liberal's blasé treatment of the local electorate, the lack of return on investment for their votes, now seems short-sighted, and with Monday's vote looming, a major misfire.
Sahota said at a Brampton Board of Trade event earlier in the year that the four-year terms at the three levels of government, with different start and stop dates, isn't conducive to efforts of solving issues. She said the deal to bring a Ryerson campus to Brampton, started in one regime (Wynne) and died in another (Ford). She said watching the province fail to act on healthcare shortages, "was really frustrating." She pointed out the $10 million in federal funding for a new Cybersecurity centre is one way "to shame the province into approving the university in the future." The feds also put $1.5 million into the Riverwalk project in Brampton to finish up an environmental assessment report. These are embarrassing amounts to be mentioning when the city needs billions.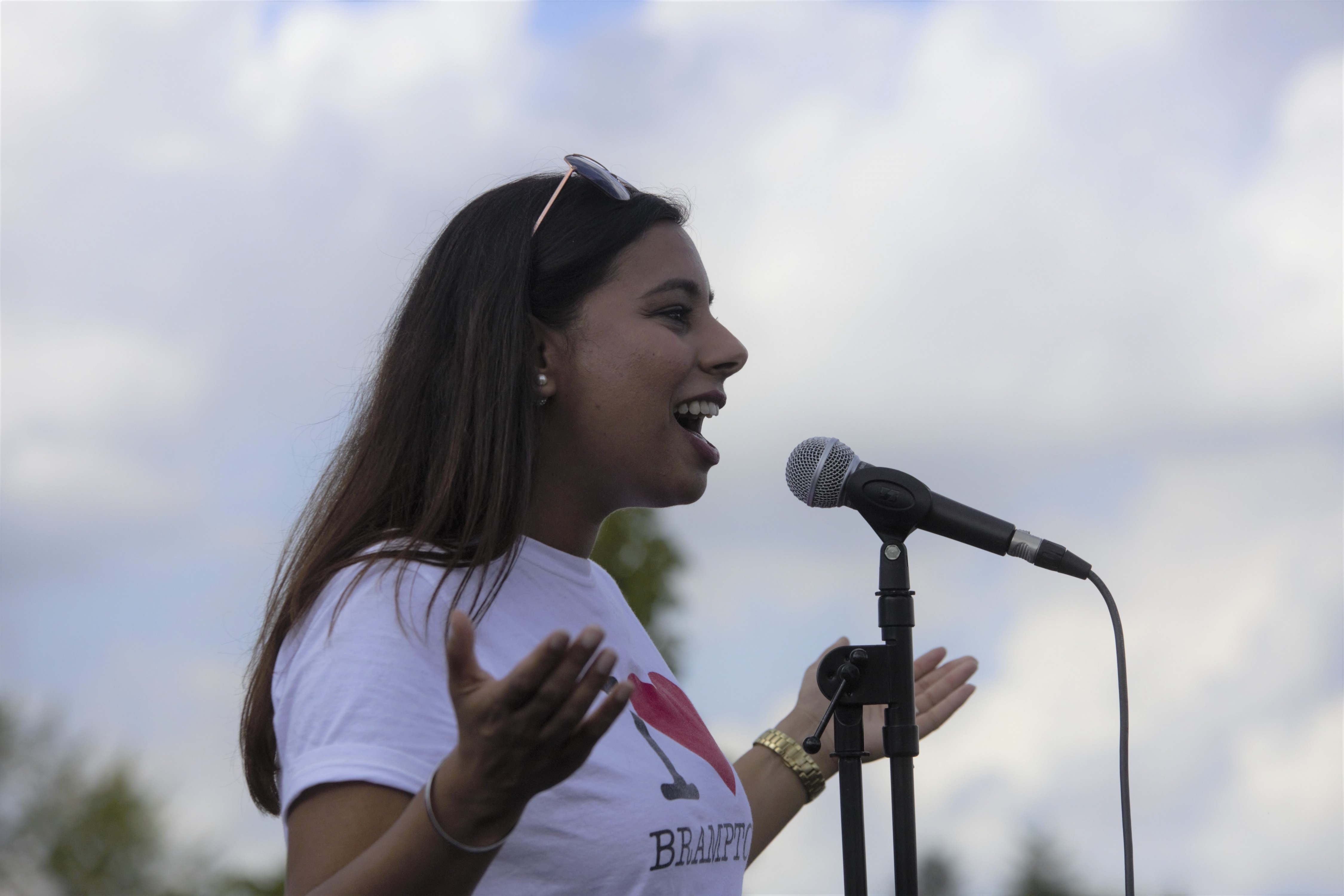 Ruby Sahota
Sure, crumbs for the Riverwalk EA and the Cybersecurity Centre, make a difference, but the cavalry never arrived to help out with healthcare, the LRT, affordable housing, public safety or infrastructure in either city – at least not in time for the 2019 vote.
The confluence of political power in the major cities in Peel region, brought symmetry, but few results after 2015. Jane Davidson, a candidate for the Green Party in Brampton West, brought up at the Rose Theatre debate her team's idea of forming a super "governing council." It would be made up of local, provincial and federal politicos, plus representatives from indigenous groups. The idea is to discuss issues, find common ground, and even funding formulas. Is this an idea whose time has come?
Mississauga and Brampton sure hope so. So, does Rubin-Vaughan who said that "any efforts to bring together all levels of government for collaborating and aligning on moving the city forward, is a win for all."
History has shown time and again that even if all the political ducks line up in a perfect row, like they were for the Liberals at the three levels of government after Trudeau's win in 2015, the chances of a bountiful harvest at the local level are slim.
The vagaries and inertia of municipal governance, the fact money gets tight, or the chances that political will evaporates, are always there, and funding seems to dry up first at the local level.
Brampton and Mississauga elected 11 Liberals in the last vote, and these pieces seemed to fit perfectly into the political jigsaw puzzle that Santa was asked to deliver.
Those pieces never did fit.
The party leaders have spent a comically desperate amount of time in the two vote-rich cities since August. If we don't get the gifts deserved over the coming four years, next time don't bother coming down from the North Pole.
Submit a correction about this story