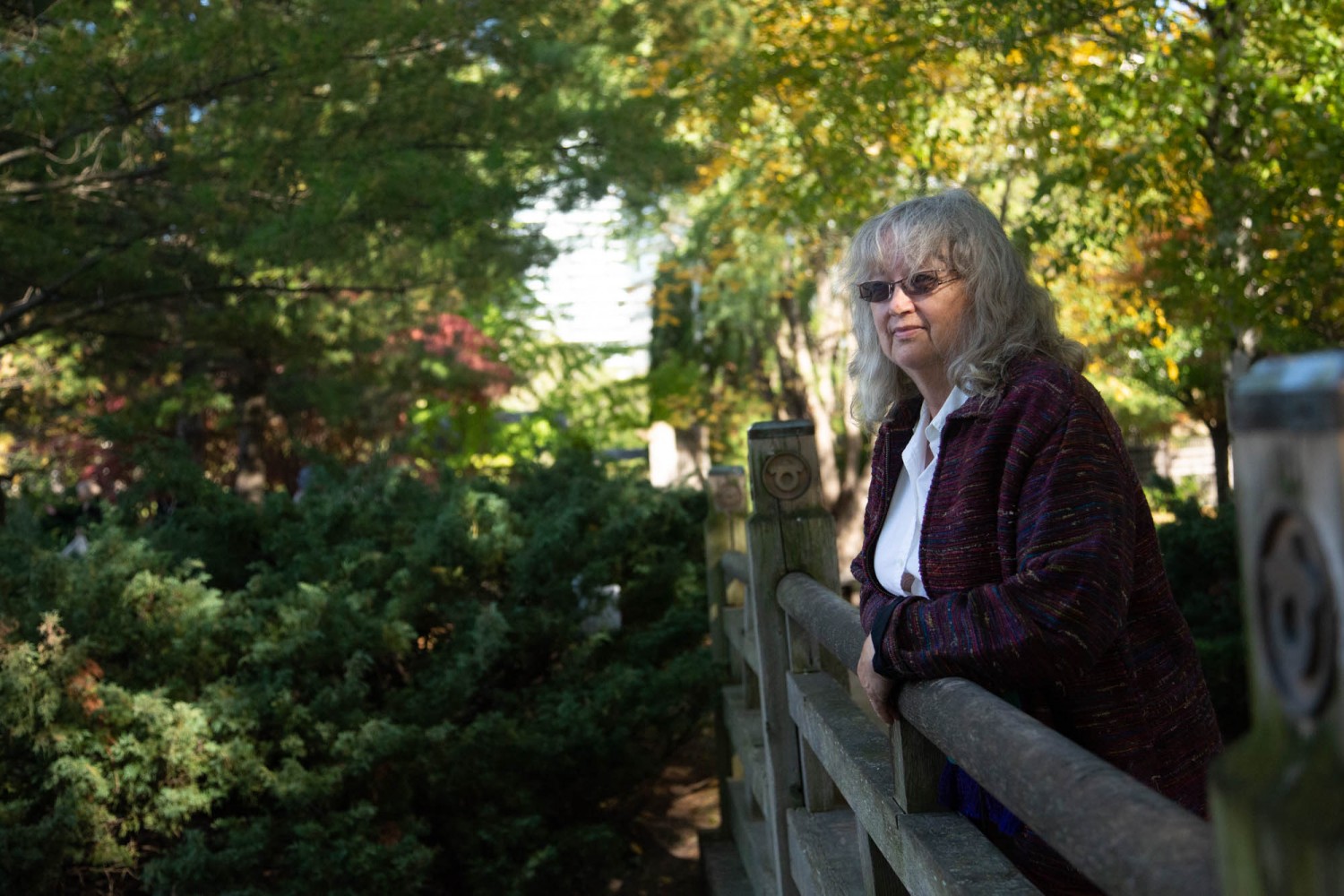 Photos by Mansoor Tanweer, Natalie Spizzirri/Facebook
From workers rights to animal rights, Peel's lesser known candidates make their pitch
Don't worry, Dagmar Sullivan isn't calling for a glorious insurrection to build a new workers' utopia in Canada.
The Brampton South candidate for the Marxist-Leninist Party of Canada (MLPC) is willing to work within the capitalist framework, organizing the public to get decisions made from the bottom up. That's how she sees Brampton solving its issues around public transit, health care and housing.
"One of the things about our party is our capacity to analyze," Sullivan told The Pointer. She said she sees a "striving of people's empowerment" in "the struggle of the educational workers," referring to the narrowly avoided CUPE strike, in which school clerical workers and custodians went into job action mode, threatening school closures.
Despite being a candidate for Brampton South, Sullivan is actually a resident of Mississauga. She has lived in the Cooksville area of the city since 1980 but can't run in that riding because her party's leader, Anna Di Carlo, is running there.
Moving to a new area would be nothing new for her. Sullivan was born in Milwaukee, Wisconsin. She followed her then-husband, a draft dodger who was vehemently against the war in Vietnam, to Canada in 1969. Her introduction to the MLPC came the year after when then-prime minister Pierre Trudeau invoked the War Measures Act over two kidnappings by the FLQ separatist group.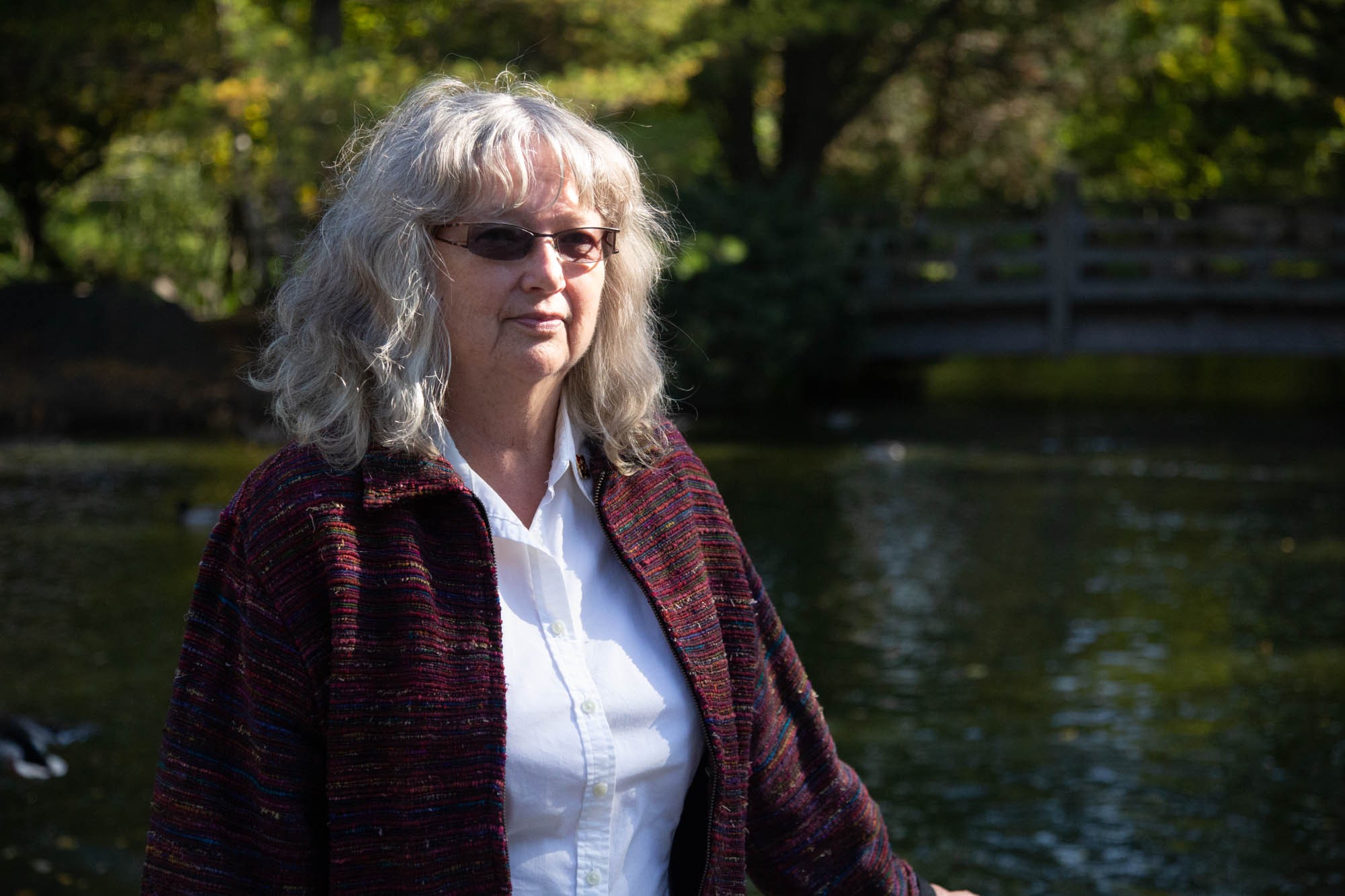 "We were dead against the War Measures Act; all of our rights were being taken away from us. We couldn't believe this was going on in Canada," she said. Sullivan said her current husband, whom she had not yet met, was evicted from a youth hostel in Vancouver. "The authorities came and threw everybody out of the hostels because they didn't want the youth congregated together," she said.
The Act severely restricted civil liberties in Canada. The premier of British Columbia at the time, William Andrew Cecil Bennett, declared that the provincial cabinet approved a regulation banning any teacher or post-secondary professor from expressing sympathy with the FLQ. Politically active citizens were arrested, due process was suspended and the press was muzzled.
The MLPC should not be mistaken for the Communist Party of Canada. MLPC often calls itself the "Communist Party of Canada" on official literature, but an entirely separate party by that name was started in 1921. The MLPC was founded by Hardial Bains in 1970. Sullivan, in her youth, decided not to join the Communist Party because of the Soviet Union's invasion of Czechoslovakia.
Seeking political office is very much a family activity for the Sullivans. Her daughter, Linda, is the MLPC candidate for the Ville-Marie-South-West-Island-Of-The-Sisters riding in Quebec, and her husband Tim ran in 2015 for the Mississauga–Cooksville riding.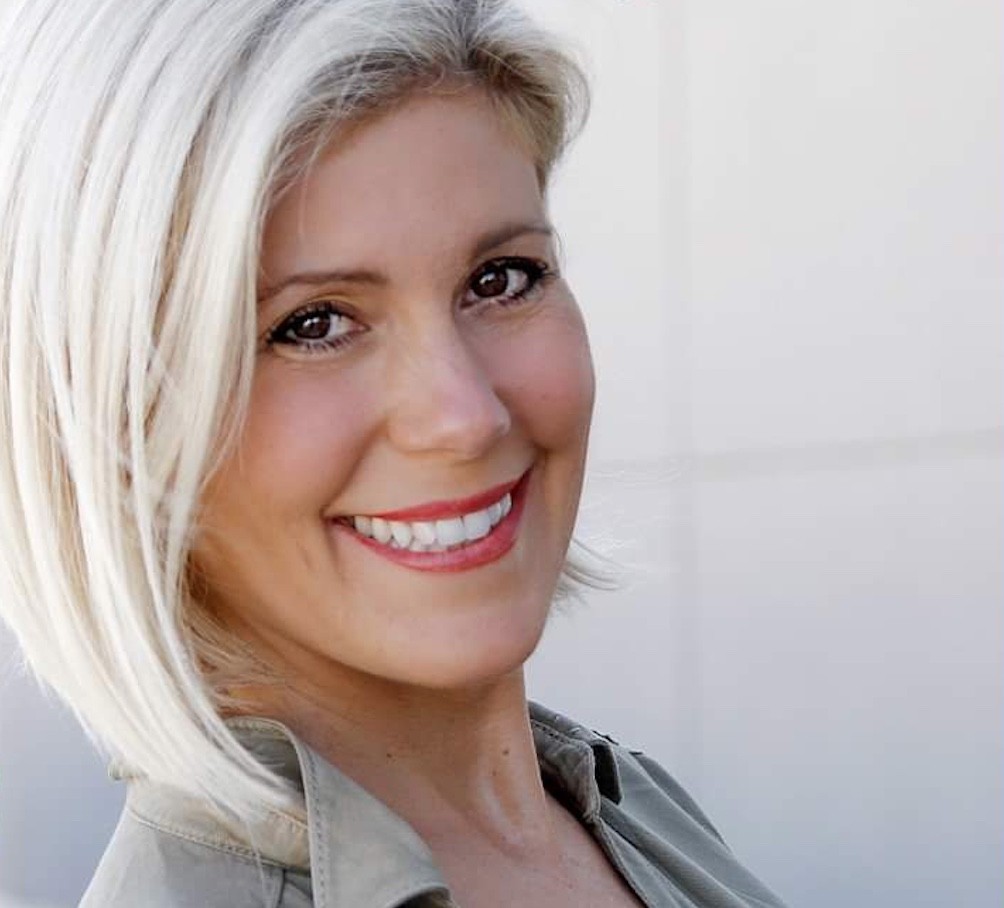 Natalie Spizzirri is a complete newcomer to the political scene. She works as a nurse at Trillium Health Partners in Mississauga and is the Animal Protection Party of Canada's (APPC) candidate for Mississauga–Streetsville.
"One of the biggest concerns most people have and the reason they're attracted to our party is because of climate change. That's one of our main focuses," Spizzirri told The Pointer.
As the name would suggest, animals are at the heart of many of the party's policies. Agriculture, forestry, fisheries, animal protection and the environment are all top planks in their platform. Non-animal-related policies focus on electoral reform, foreign affairs and education.
"The Animal Protection Party of Canada's long-term goal is an end to all animal-based agriculture," its website reads. The party hopes to achieve this by phasing out all subsidies that support animal-based agriculture, implementing policies that encourage people to shift to a plant-based diet and encouraging farmers to use more sustainable methods. It also hopes to eliminate fish farms and establish large contiguous protected forests.
The party opposes the first-past-the-post electoral system and calls for proportional representation in Parliament. It also wants to create special members of Parliament that represent the environment. It opposes the "undue influence" of large entities paying grand sums directly to political parties. The APPC proposes "barring political parties from direct fundraising" and "that parties be financed by an income-tax check off. Ten dollars from everyone's payable taxes would be allocated to the registered political parties of their choice."
As for foreign policy, the APPC is highly critical of Canada's undermining of the Kyoto Protocol under Stephen Harper. It accuses Canada of being a "de facto uncritical surrogate of U.S. interests and ambitions in, particularly, the Middle East and Latin America" and denounces the selling of arms to Saudi Arabia.
Spizzirri believes in the greening of infrastructure and investing in planning that mitigates the effects of climate change. "I really feel like any new developments that are coming need to focus on being totally greened," she said. "The hospital I work at is old. The newer parts are, of course, a little bit better. I work in the older parts."
Congestion in her immediate area has grown rapidly, and Spizzirri is flabbergasted. "It's amazing how much it has grown … It takes me almost as long to get home from work now as it does to go downtown. [Transit] helps the economy."
It's harder to say what Canada's Fourth Front (CFF) is all about. So far, reading through its website, it appears the party is focusing heavily on not being Canada's big three parties: the Liberals, Conservatives and the NDP.
"Can Canada become a real model nation, like a real dreamland?" asks the website. "The answer is YES. Provided we shun the status quo and get rid of stale politicians that grab power and waste their four-year term without focusing on [the] good of the nation … The elected MPs sit in Parliament like puppets of the party leader and don't participate in effective debates. I can name many MPs who have never spoken a word in Parliament and yet they get re-elected time and again on the party tickets."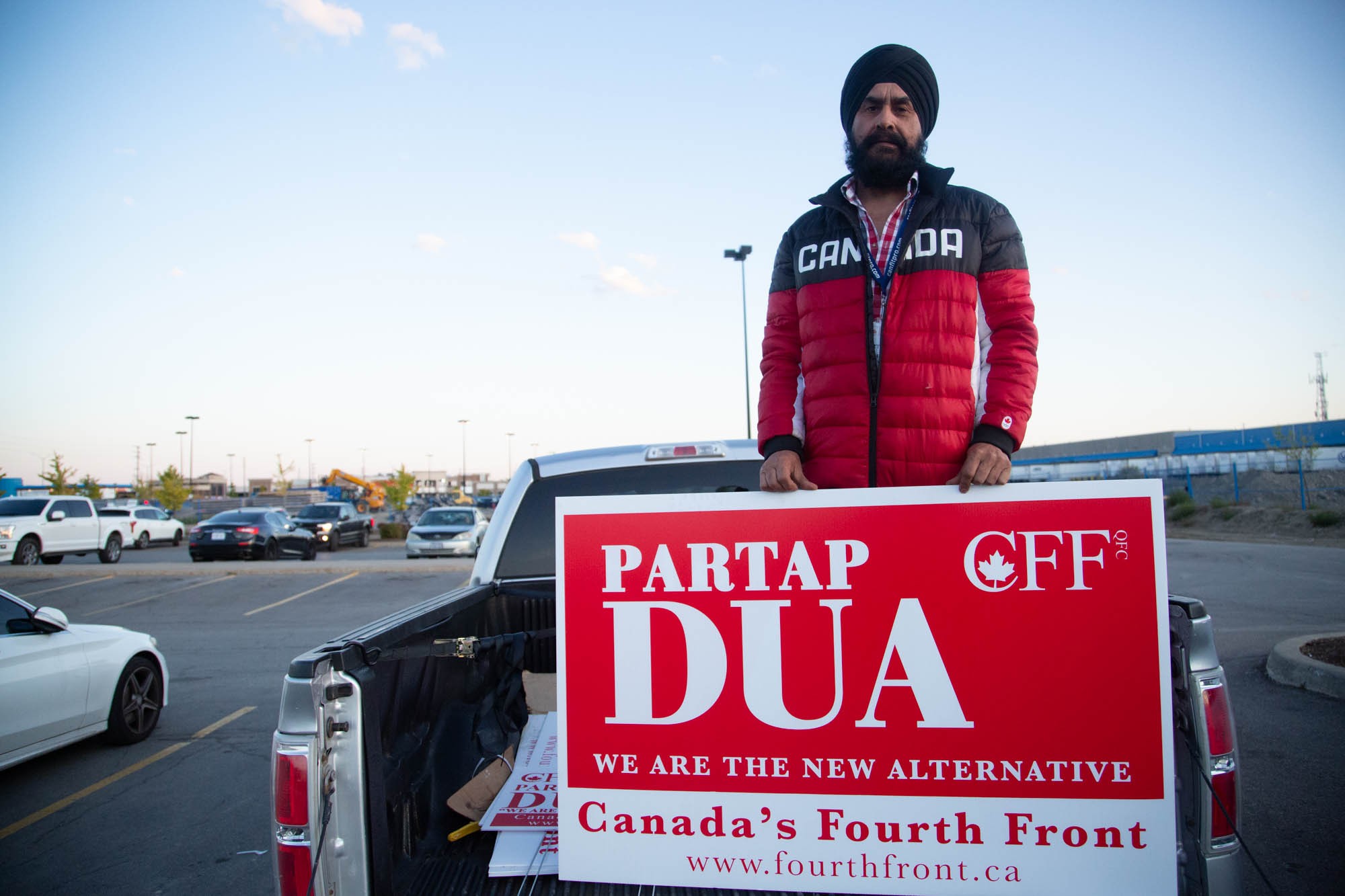 The "I" in that statement is the party's founder, Partap Dua, once a mayoral candidate for the City of Markham, where he still lives, and now candidate for Brampton East.
"Our riding, Brampton East, does not have any playground, any parks, any of those things. So I'm determined to do that," Dua told The Pointer when asked about his specific priorities for the riding. "I didn't find places where people can play or good sizable parks there. Nothing."
He appears to want a complete overhaul of the Canadian state, from policing to the justice system to the financial sector to education funding.
"The best part of the whole thing is there is no recourse for people. So when there is no recourse against injustice, the system is flawed," Dua said.
Dua says he has an MBA and takes a particular interest in financial policy. The CFF platform makes a host of very expensive promises without offering a plan for achieving them. It wants to eliminate all post-secondary tuition fees, eliminate all student debt, provide all 16- to 30-year-olds with free VIA Rail travel for the summer months and provide all high school and post-secondary students with guaranteed summer jobs.
Brampton is the most expensive city in the province to insure a car. Dua proposes the creation of a crown corporation, that may go on to become a private company, that provides federal insurance. "Why is the federal government not launching a federal insurance for a unique place like Brampton where the population is suffering?"
Email: [email protected]
Twitter: @mansoortanweer
Submit a correction about this story