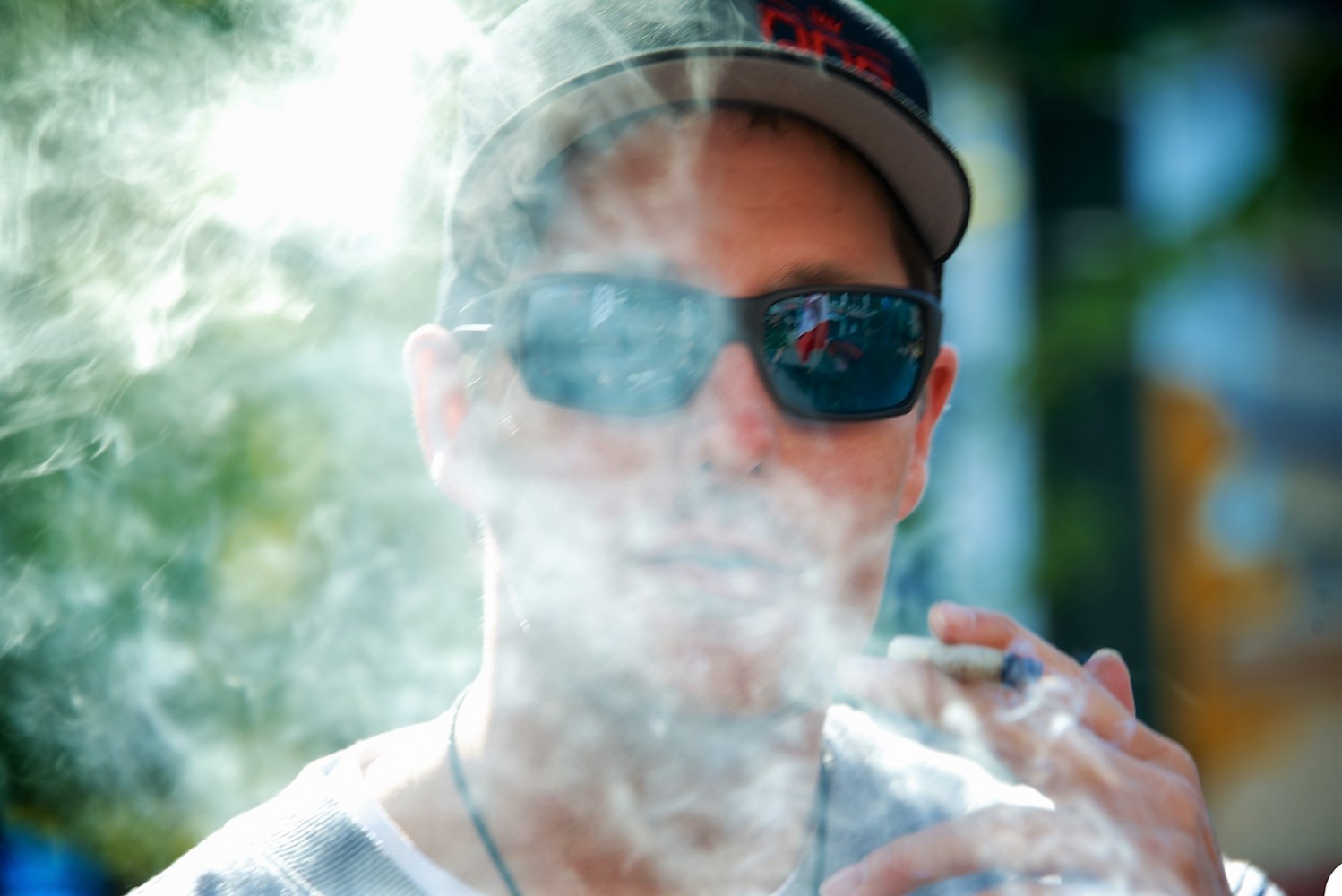 Photos by Joel Wittnebel and Mansoor Tanweer/Flickr/Wiki Commons
What position do Peel candidates have on immigration, legal cannabis and other controversial issues? We don't know
If there's a political vacuum, the media will fill it. After the writ dropped for the 2019 federal election, political promises were rolled out slowly as parties waited until the halfway point to reveal their full plans.
Despite feeding the public and media small policy announcements on a daily basis, leaders left plenty of space for further discussion and failed to control the narrative. In the background, opposition war rooms scoured cyberspace and parliamentary archives for scandal, controversy and the material required to run attack adverts.
Early in the campaign, the Liberals unearthed videos of Andrew Scheer expressing his opposition to same sex marriage in 2005. Despite the issue seemingly being resolved and passed into law, abortion and same sex marriage were thrust back into the narrative.
Conservative Leader Andrew Scheer in Brampton
At the local level, the same thing was happening. To avoid controversy, major party candidates have been kept on tight leashes by their handlers, sticking to specific instructions and soundbites from party HQ. Media questions have been filtered through several staff and interviews with incumbent candidates have been few and far between. The epitome of this has been the faceless and homogeneous social media fronts candidates present.
However, with the debate on same sex marriage and abortion reignited by the vacuum at the start of the campaign, many wondered what the views of local candidates were. The Pointer reached out to all candidates from the Liberal, Conservative, NDP and Green parties in Mississauga and Brampton to ask their views on hot-button topics of discussion including abortion, same sex marriage, cannabis legalization and immigration.
Just one Liberal, one Conservative and one NPD candidate responded, with seven replies received from the Greens.
Regarding same sex marriage and the LGBTQ+ community, some Conservative candidates in Peel have made historic comments which put them at odds with the official party line. Arpan Khanna, the Conservative candidate for Brampton North, had a homophobic slur in a social media post unearthed from his time at university. He was quick to apologize. Meanwhile, Mississauga Streetsville candidate Ghada Melek has also made controversial comments, writing about "militant LGBT activists" in relation to the sex-ed carriculum changes last October. She also had to apologize after suggesting the use of debunked conversion therapies on gays and lesbians.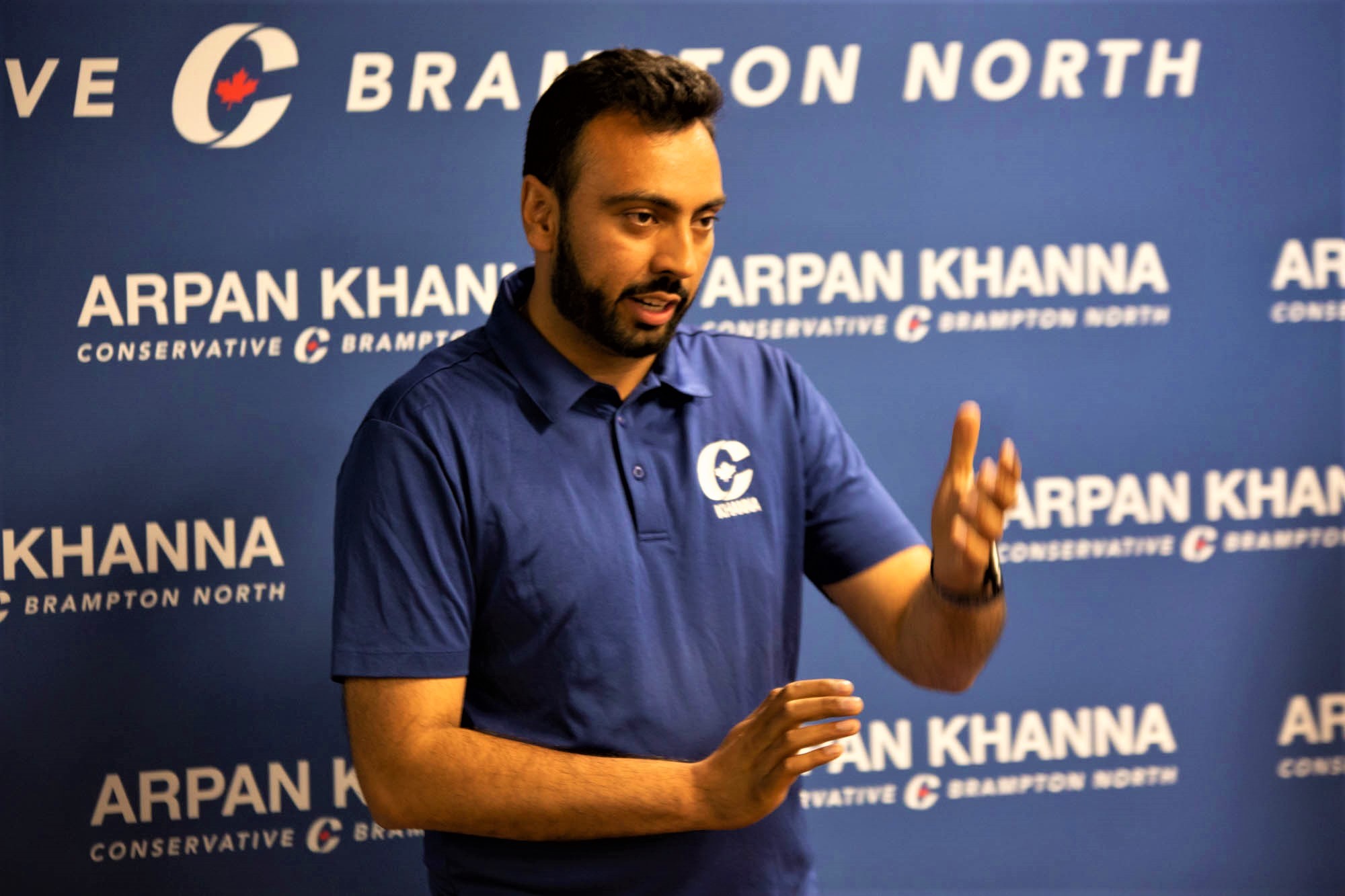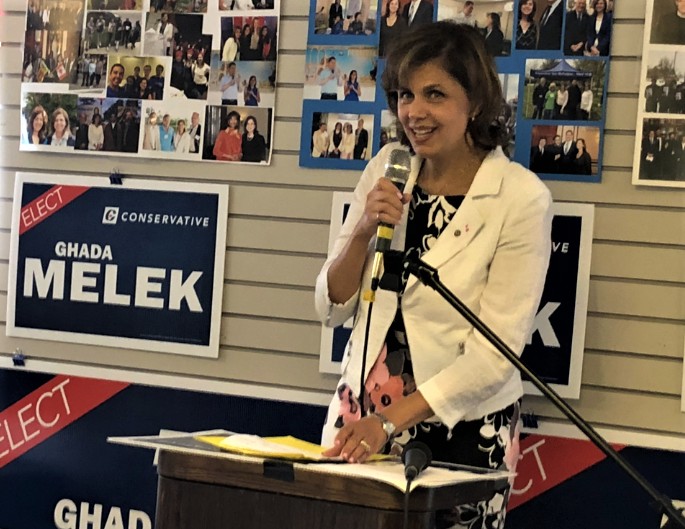 Currently, one Mississauga Conservative candidate has personal views at odds with the party's official line, though she pledged they would not impact legislation. Speaking in a local debate, Stella Ambler, the candidate for Mississauga—Lakeshore, said she was pro-life, but repeated the words of Andrew Scheer in saying the issue was "settled."
Omar Alghabra, the candidate for Mississauga Centre, was the only Liberal to respond to The Pointer's questions, making him the go-to Liberal response for Peel. On the issues of gay marriage and of abortion, Alghabra was straightforward and stuck to the party line.
"The Liberal Party fully supports same-sex marriage, and we know it's not enough to reluctantly support the law because it's a law," Alghabra said. "Our government defends marginalized communities and their rights, and we will continue to do that."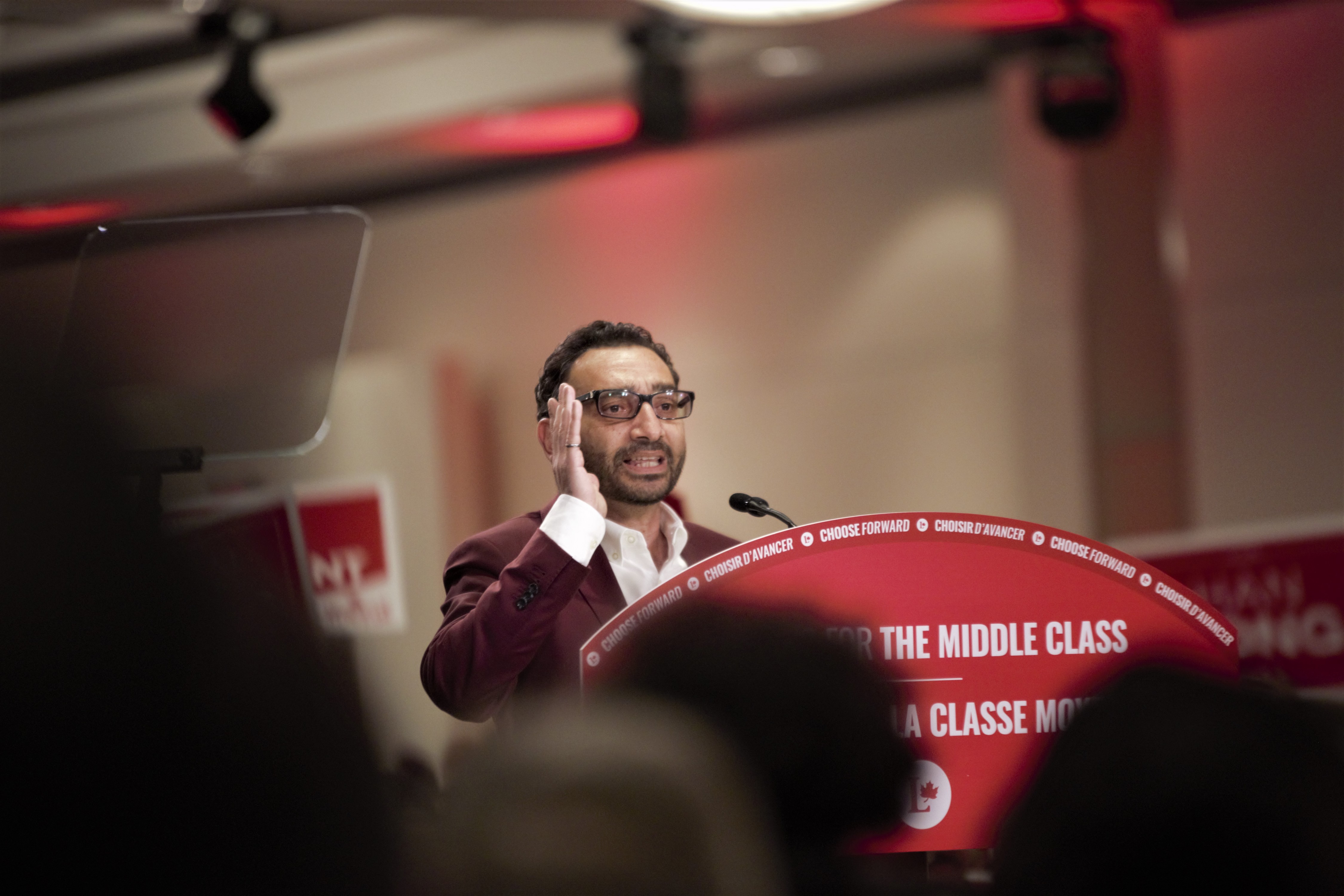 Mississauga Centre Liberal incumbent Omar Alghabra
"As a government, as Canadians, we will always be unequivocal about defending a woman's right to choose and defending women's rights in general," he added.
Nikki Clarke, who hopes to represent Mississauga—Malton, was the only NDP candidate to respond, although the NDP in Brampton did acknowledge receipt of the questions. Clarke provided no policy details or opinions, saying only that she would oppose any changes to same sex marriage or abortion legislation.
A full seven Green Party candidates responded to questions, with all saying they would stand up for the support of equal marriage and the right to choose. Cynthia Trentelman, the candidate for Mississauga—Lakeshore, told The Pointer she would advocate for even more progessive legislation.
"More restrictive? No, if anything I would want to make it [abortion services] more accessible," she said. "Government has no place to say to anyone what to do with their body. The abortion question is a question that should remain between a woman and her physician. Doctors are the experts when it comes to health, not politicians."
One year on from the legalization of cannabis by Justin Trudeau's Liberal government, the debate has continued at a national level. Conservative leader Andrew Scheer has suggested Trudueau would attempt to legalize harder drugs, though the Liberal leader appears to have made no such statement. In Brampton and Mississauga, the issue of decriminalizing hard drugs is a key topic, with the opioid crisis spiralling in Peel.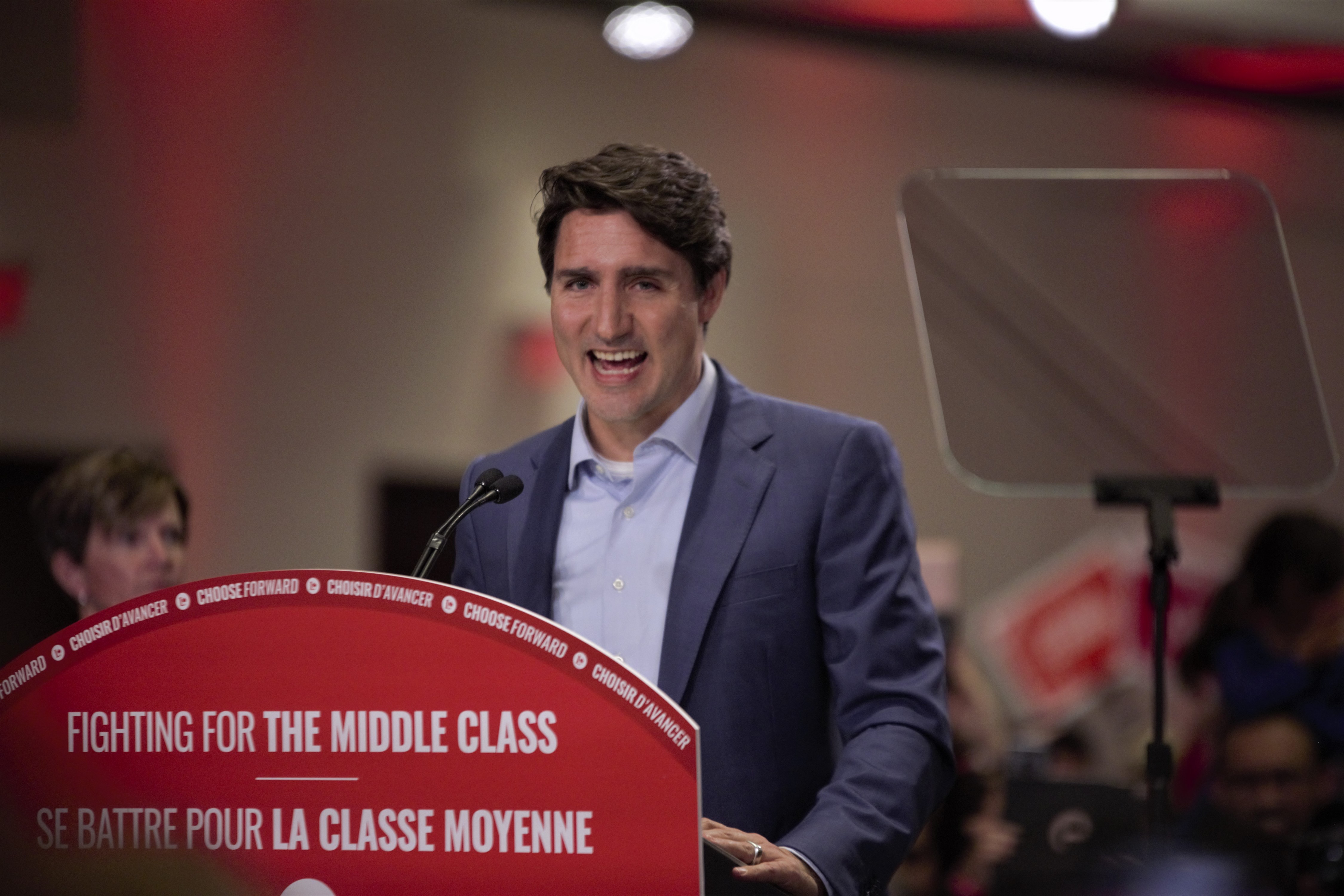 Liberal Leader Justin Trudeau in Mississauga
However, in the case of marajuana, candidates from across the spectrum have backed the new status quo, though one Conservative candidate said many changes were still required.
"In a rush to meet his self-imposed political deadline, Justin Trudeau has failed to adequately address the many concerns of municipalities, law enforcement, employers, scientists and doctors about his cannabis legalization," Murarilal Thapliyal, Conservative candidate for Brampton West, told The Pointer. "For example, the Trudeau government confirmed that there is no conclusive way to determine if someone is driving high. This has left our law enforcement officials in limbo."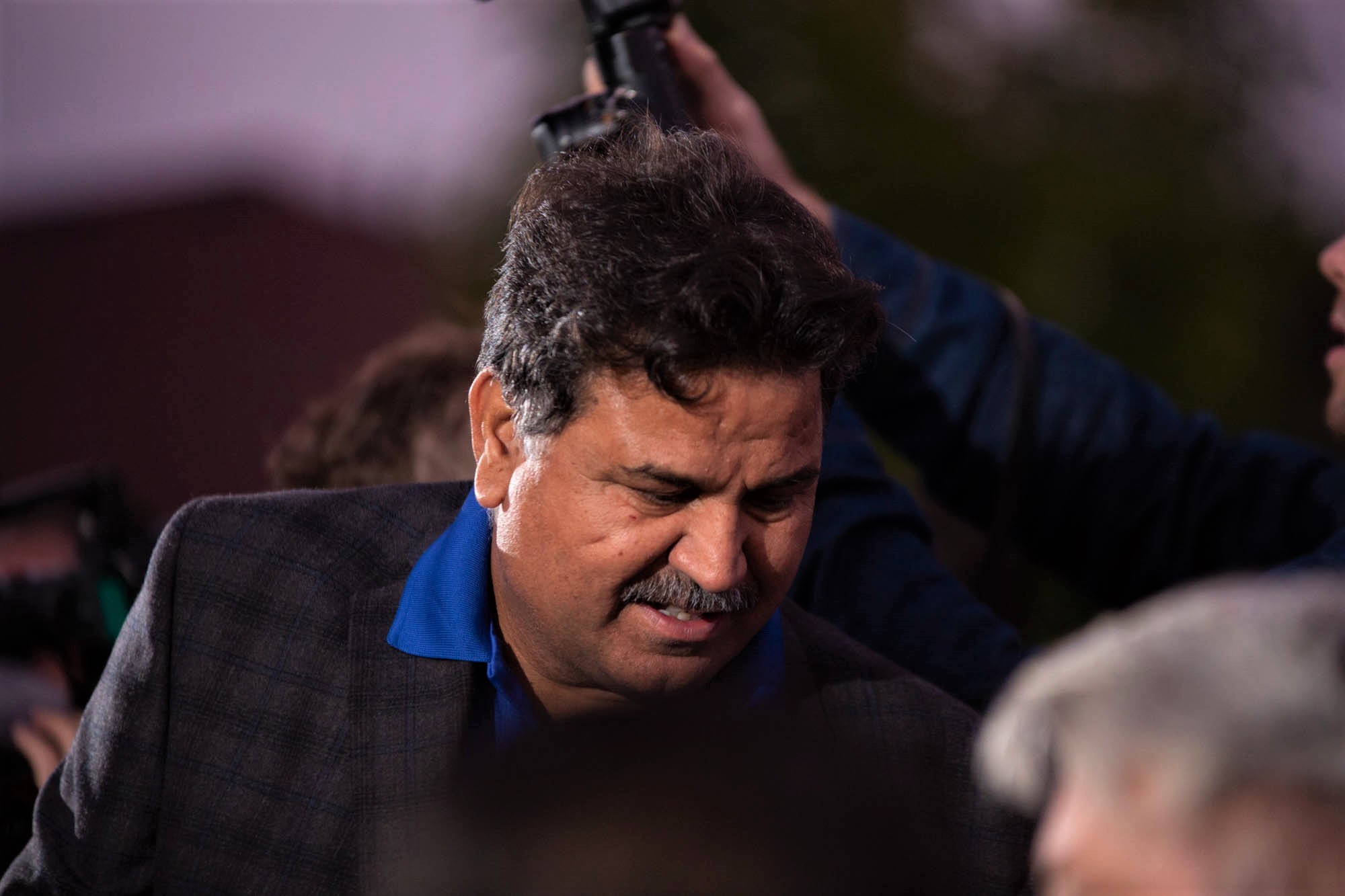 Murarilal Thapliyal, Conservative candidate for Brampton West
"Conservatives have said all along that we would be realistic with this new reality of legalized marijuana," he added. "We do not intend to go back and make marijuana illegal again. We will, however, monitor the consequences of legalization and make changes where necessary to protect Canadians."
Across the rest of the spectrum – from red to green – candidates approved of the legislation as it is and did not say any changes would take place. Alghabra said that legalization of marijuana has made it easier to regulate and keep away from children, while the NDP's Clarke gave a one word response when asked if she would make any move to repeal legalization: "No."
Teresa Burgess-Ogilvie, the Green candidate for Brampton East, admitted she did not support legalization in the first place, but would not repeal it now. "I personally didn't want legalization but it's here now and I wouldn't repeal it," she said. "The current method of production has issues but I would need to listen and learn so any opinion is an informed opinion."
Though the legal status of cannabis impacts Peel, it pales as an issue compared to immigration. Toronto Pearson Airport sits inside the region, bringing with it a flow of new arrivals. Other settlement dynamics make both Mississauga and Brampton hugely popular destinations for immigrants, who make up the majority of the population, making the government's policy on the matter critical.
Despite the unique immigration landscape in Peel, candidates offered textbook responses. Where party policy is designed to please generally conservative parts of Alberta as much as generally liberal parts of Ontario, local candidates and incumbents here should have a unique perspective. In Peel, for example, one would imagine they are conscious of the demand for family reunification from many first generation arrivals.
Yet, Liberal Alghabra told The Pointer he was pleased with his government's current policy. Conservative Thapliyal repeated the Conservative promise to create immigration policies in Canada's "best interests" - a vague, obvious and uninformative pledge, with no commitment to either maintain or expand family reunification targets.
"I support that number [350,000] and would not support a bill to reduce that target," Alghabra said, referring to the overall immigration target by 2021 set by his Liberal government. "The hunger for workers in certain regions across Canada is huge, and welcoming new Canadians helps keep Canada competitive in the global market."
Thapliyal disagreed. "A conservative government will work immediately to restore the fairness, order and compassion of our immigration system. We will safeguard and emphasize economic immigration," he said. "Andrew Scheer has committed to setting immigration levels consistent with what is in Canada's best interest. The number may change every year to reflect what Canada needs, and who needs Canada."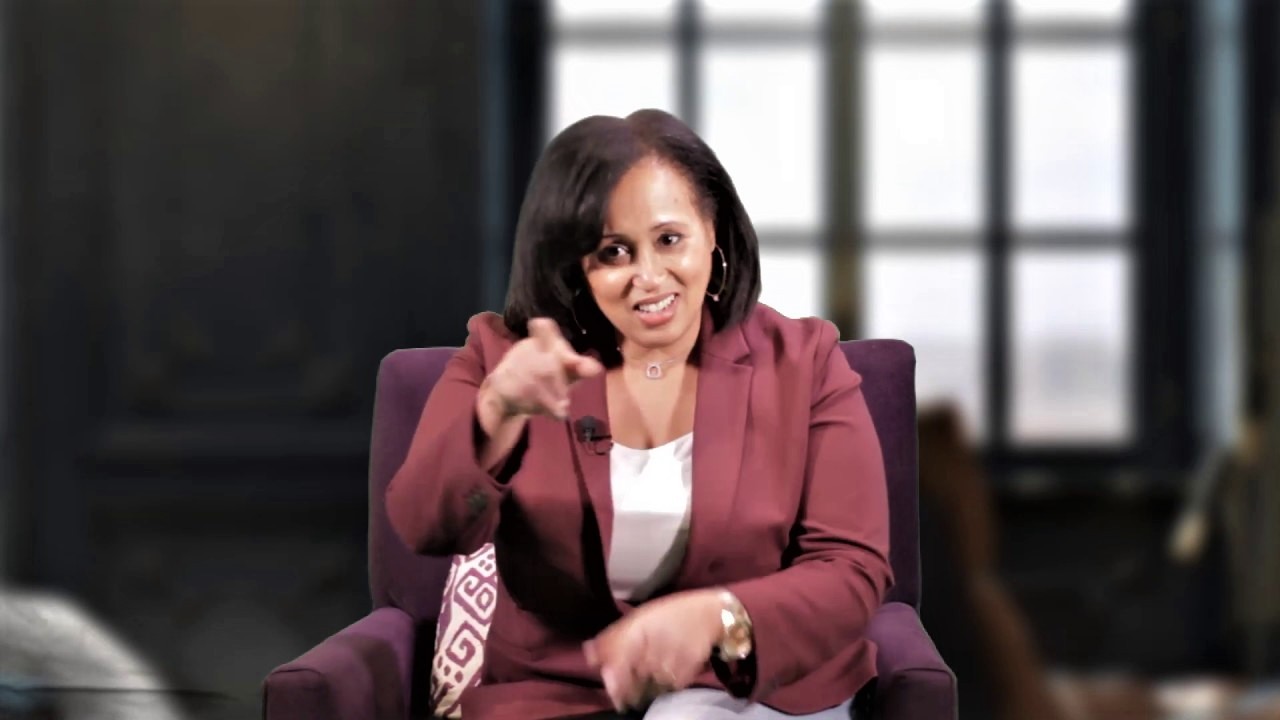 Mississauga—Malton NDP candidate Nikki Clarke
NDP candidate Nikki Clarke, running in the riding that hosts the airport, said that family reunification would be a cornerstone of her party's immigration policies. "We believe that in Canada, family reunification should be a priority," she told The Pointer. "But this year, thousands of families who hoped to apply to bring a parent or grandparent were let down when the available spots were filled in just eleven minutes. New Democrats will end the unfair cap on applications to sponsor parents and grandparents, and take on the backlogs that delay reunification for years."
Green candidate Norbert D'Costa, along with his seven colleagues, agreed that he supported the current levels of immigration.
Posing specific questions to local candidates on national topics was meant to reveal their personal views and values. The exercise was designed to allow candidates to demonstrate knowledge of their riding and autonomy from the party line. Instead, the limited responses – largely in tune with the party line – paint a picture of candidates ready to adhere to the leadership in every way.
Email: [email protected]
Twitter: @isaaccallan
Submit a correction about this story