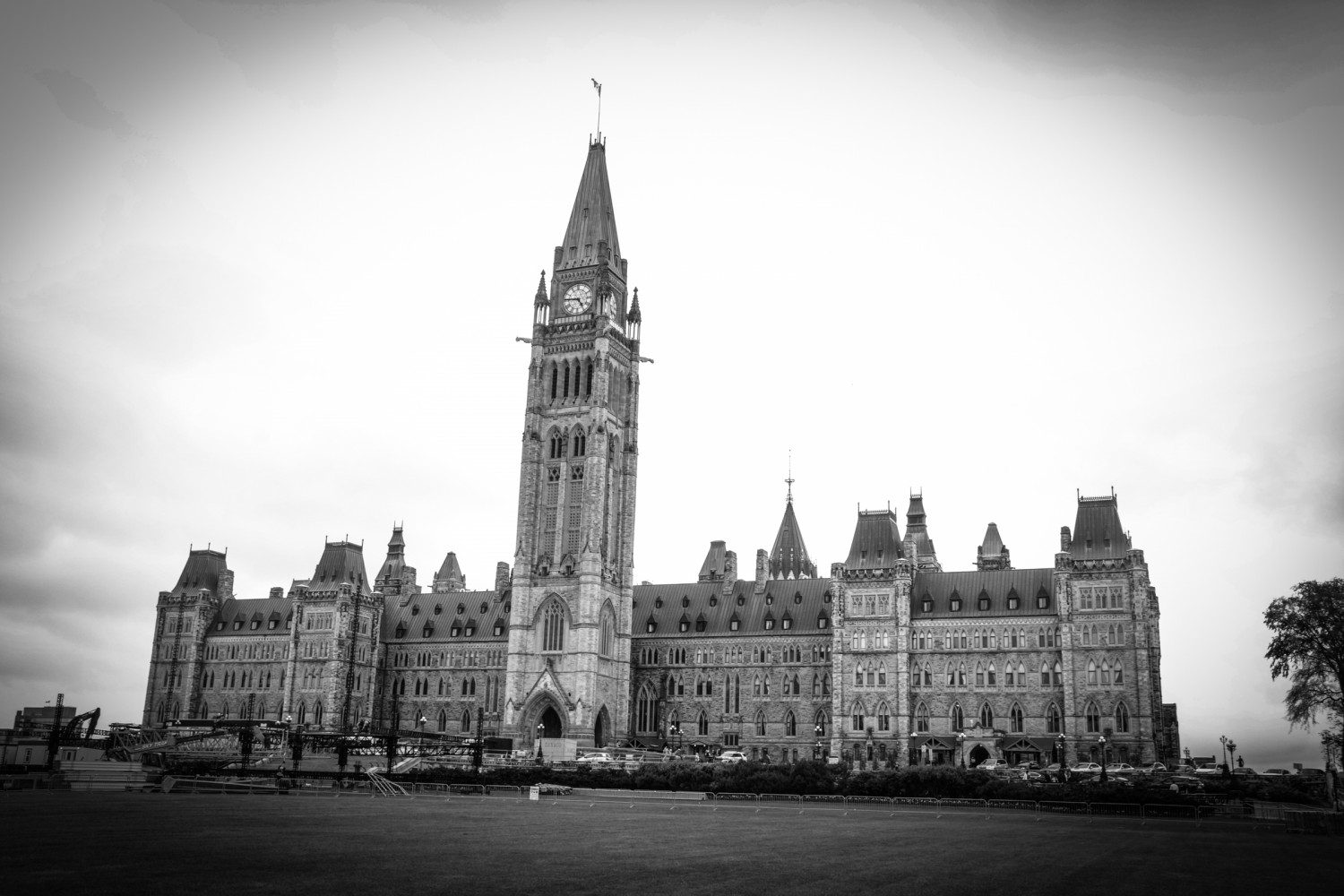 Photos by Joel Wittnebel/Mansoor Tanweer/Flickr-Benjamin Rethore
Bitten by party officials, MPs turn to zombies in need of brains
October: the month of falling leaves, the colour orange and scary stories. This year it's also election time, and for some that's a horror story unto itself.
Ever since George A. Romero's 1968 classic Night of the Living Dead frightened audiences half to death with black-and-white gore and stumbling corpses, people have been fascinated with the zombie genre. The 2013 action/horror flick World War Z grossed over $200 million at the international box office, becoming the highest-earning zombie movie of all time. AMC's hit series The Walking Dead consistently draws millions of viewers and is now in its 10th season.
On the surface, zombie flicks are typically blood-soaked romps through apocalyptic wastelands, but beneath the tropes and the brain-eating monsters, there is something about the undead hordes that scares viewers more than being eaten alive. What is most unsettling about the genre is the loss of humanity.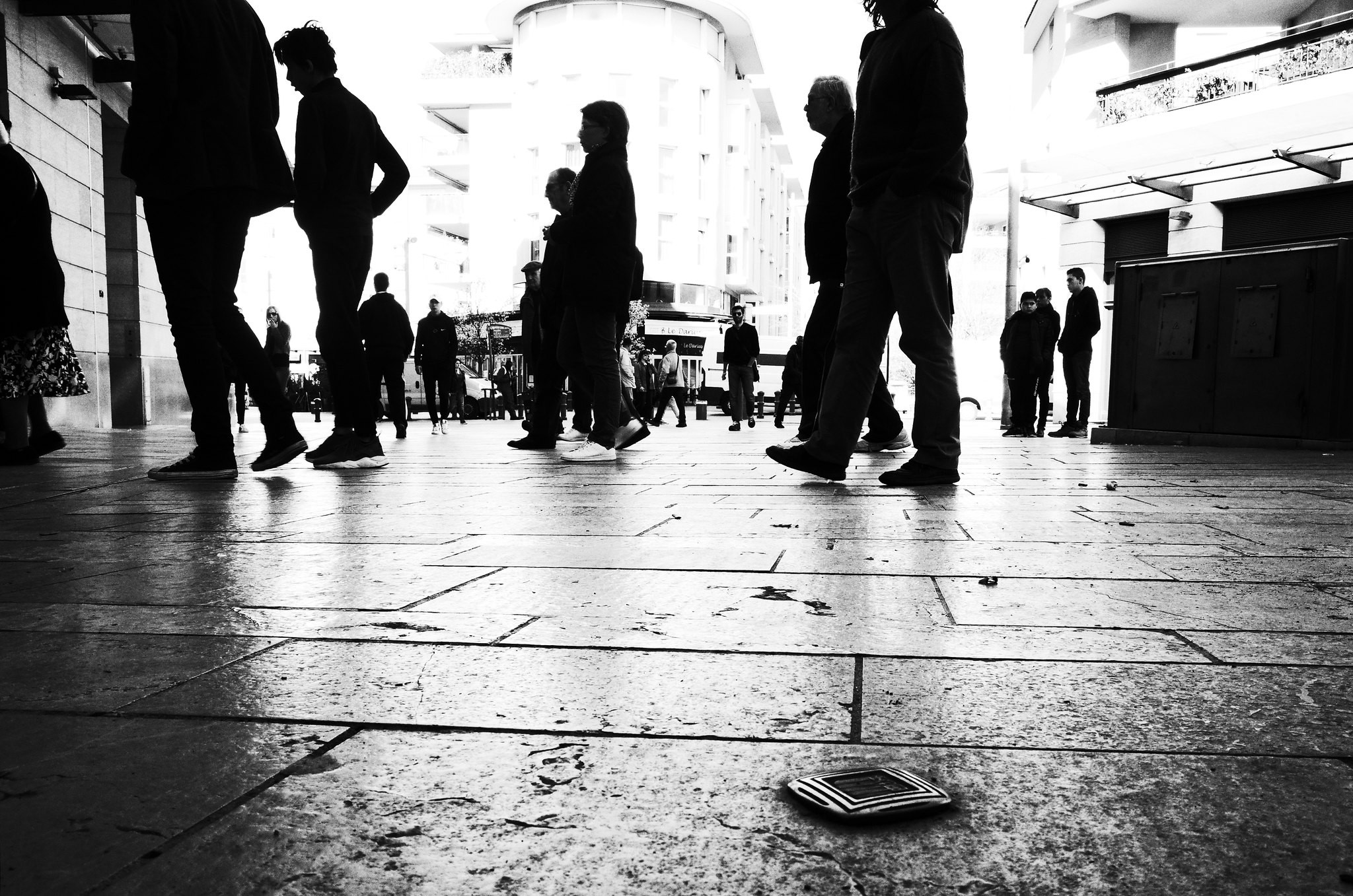 Personality and the ability to think are the first things to decompose. The idea of losing something so essential to our sense of self is both horrifying and intriguing, keeping viewers craving more.
The same is happening to our elected officials, minus the flesh-eating. In today's political landscape, this loss of self is what happens to many politicians when they enter the House of Commons.
The campaigns of local candidates in Brampton and Mississauga have been homogenous copies of their respective leaders' campaigns, both in spoken word and social-media posts. Like zombies grunting and groaning among the horde, their statements are almost indistinguishable from one another.
A similar mimicry can be observed in the rhetoric of elected officials over the last four years in the House of Commons, raising serious questions about the role of a modern MP. Are voters electing someone who will fight for their community and stand up for what they believe in or someone who will just become another party mouthpiece?
Examples of the latter abound.
In November 2016, Vaughan-Woodbridge MP Franceso Sorbara stood in the House of Commons to praise the Liberal changes to the Canadian-European Comprehensive Economic Trade Agreement (CETA), noting the recent alterations made by the Grits "represent a starting point in the development of a progressive trade agenda."
Like an echo, not two hours later, Brampton North MP Ruby Sahota stood in the House to again praise the Liberal changes to the CETA, explaining the government offered many important solutions that "represent a starting point in the development of the government's progressive trade agenda."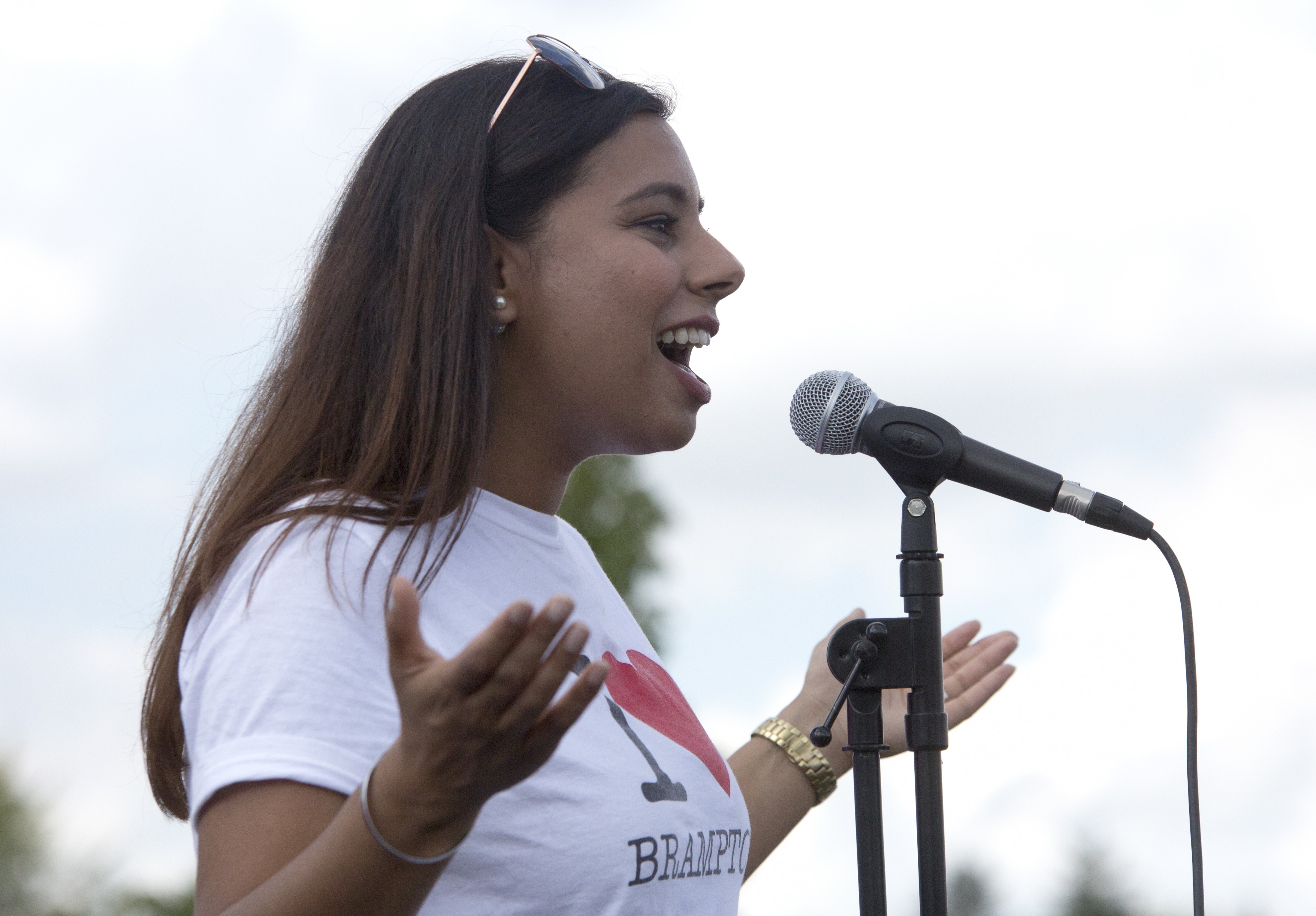 Brampton North MP Ruby Sahota
Similar statement-aping appears throughout the Parliamentary record of Liberal MPs when they discussed important issues over the last four years.
In June 2016, Brampton West MP Kamal Khera stood to defend the Liberal government's ongoing work toward legalizing cannabis.
"We have committed to legalize, strictly regulate and restrict access to marijuana," she said.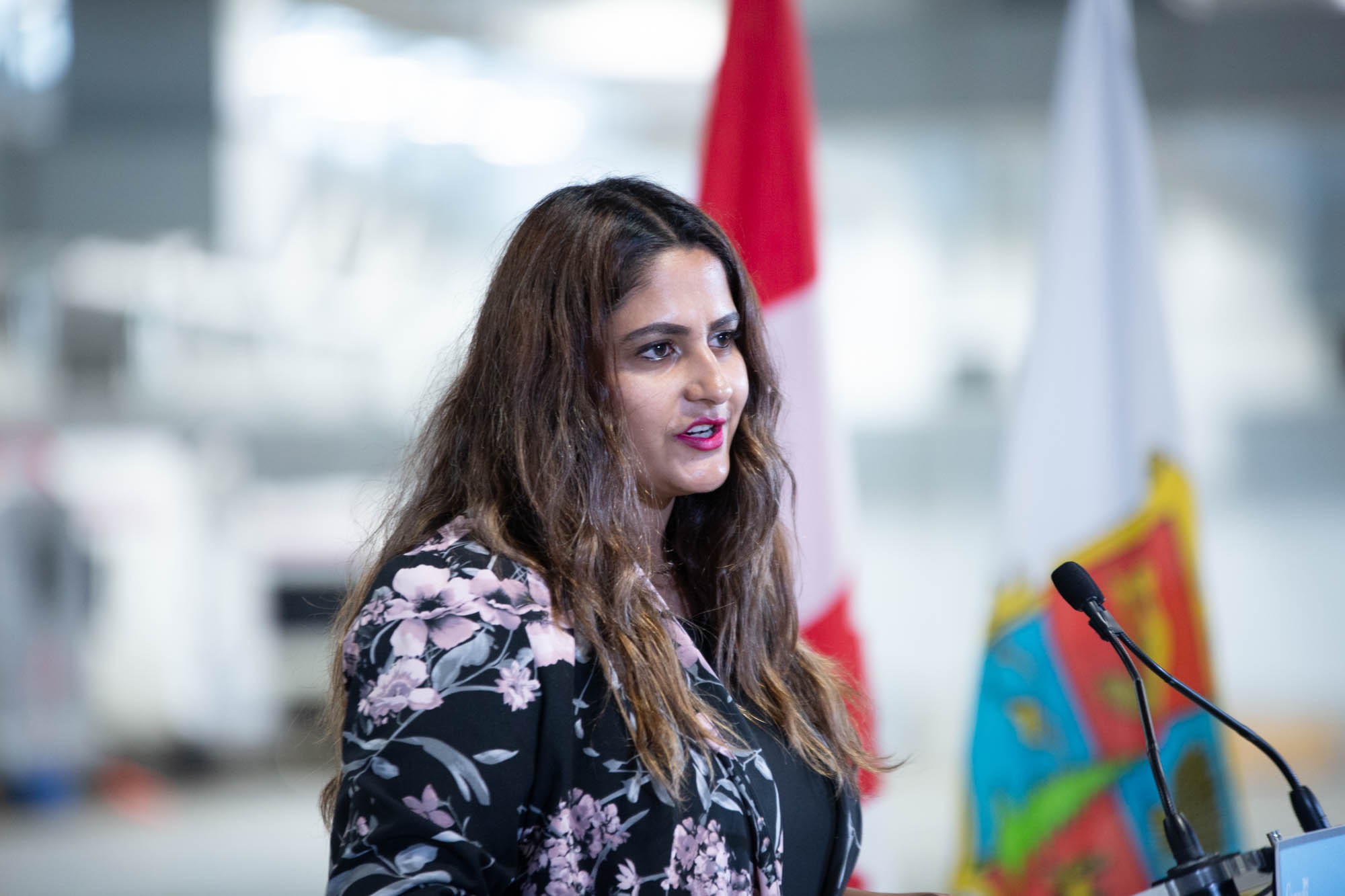 Brampton West MP Kamal Khera
The statement was eerily familiar. Liberal MP Arif Virani (Parkdale-High Park) said much of the same a week earlier, noting Bill C-45 would "legalize, regulate and restrict access" to cannabis.
Bill Blair, Liberal MP for Scarborough Southwest, used the wording months later, explaining the government is "committed to legalizing and strictly regulating cannabis in order to restrict access to young people."
Like a game of broken telephone, the words are shared again and again, at times becoming slightly different versions.
In November 2016, Brampton Centre MP Ramesh Sangha praised his government's budget that would "bring real changes for the betterment of the middle class and for those working hard to join it."
"We know the middle class is the backbone of Canada," he added.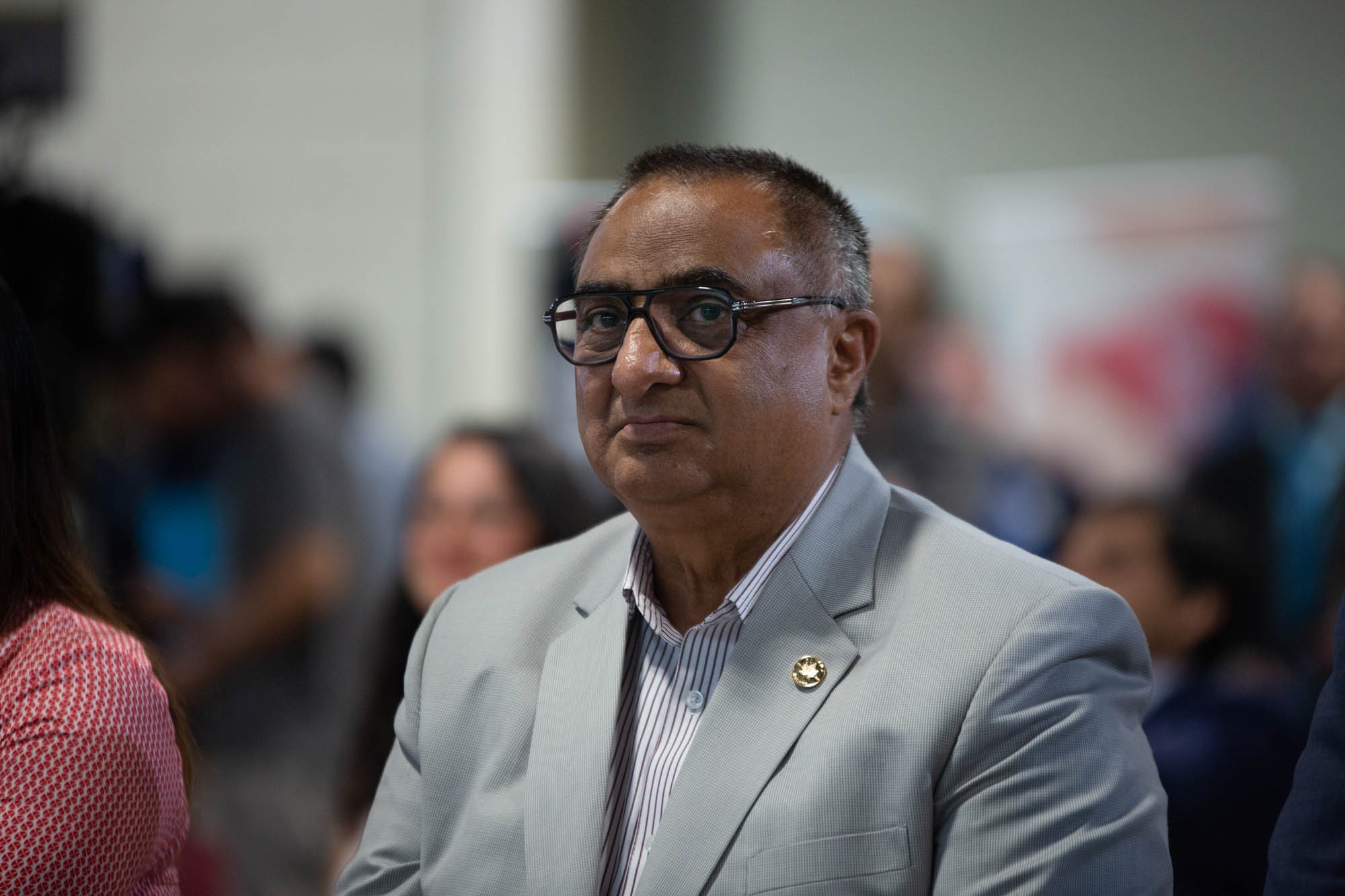 Brampton Centre MP Ramesh Sangha
Kevin Lamoureux, Liberal MP for Winnipeg North, in November 2018: "We understand how important small businesses are to Canada. Quite frankly, they are the backbone of the economy, helping to feed Canada's middle class."
Darrell Samson, Liberal MP for Sackville-Preston-Chezzetcook, the same month: "As we know, small and medium-sized businesses in Canada are the backbone of our economy."
It isn't just the governing party, either. Similar examples can be found among all MPs, mimicking statements shared through electronic channels for all MPs to regurgitate in the House of Commons. A zombie horde communicating in one collective groan.
It hasn't always been this way.
Local Mississauga councillor Carolyn Parrish, a longtime MP for the city between 1993 and 2006, made a reputation for herself by speaking her mind. In 2003, following the United States invasion of Iraq, Parrish condemned the decision in a media scrum, stating: "Damn Americans, I hate those bastards." She later clarified that her statements were directed at the American political administration as opposed to the American people.
"I was elected by thousands of people in my riding. They have known me for years. I think they like my style," she said at the time.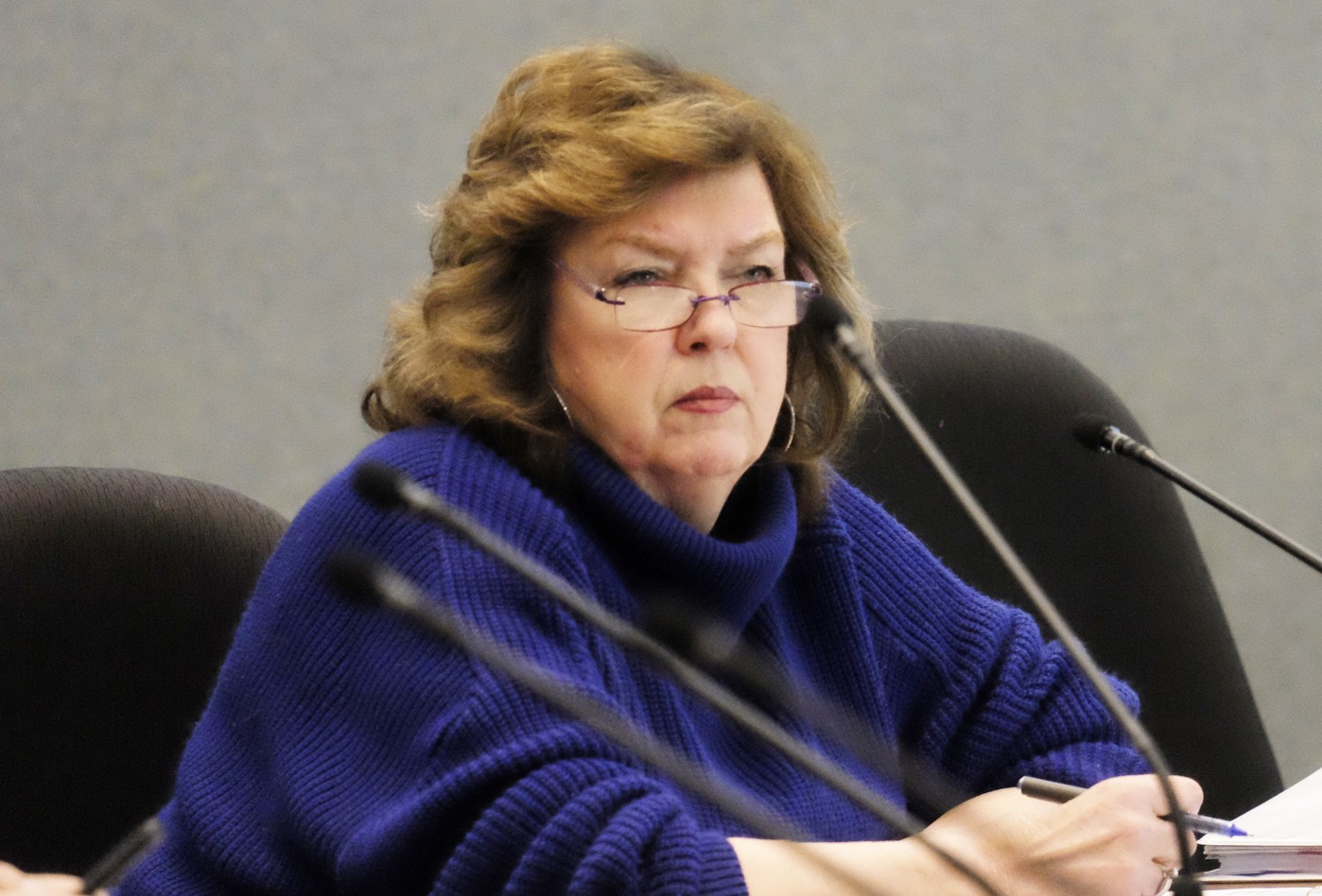 Local Mississauga councillor Carolyn Parrish
After Parrish appeared on the satirical program This Hour has 22 Minutes, stomping on a doll of U.S. President George W. Bush, she was expelled from the Liberal caucus by then-Prime Minister Paul Martin.
Yet she claims that for many politicians in Ottawa, when it comes down to potentially stepping out of line for what they believe in, it's a matter of choosing between personal success and their own ethics.
"It has always been a role that insists on total loyalty, the cult of the leader and the power centralized in the leader's office. Non-elected handlers have more power than individual backbenchers. And people who make it into the club of 300-plus are fairly rare and always competitive," she tells The Pointer.
"So when they get to Ottawa, they naturally compete for cabinet posts, PS [parliamentary secretary] positions and committee and caucus chairs. Perfect behaviour may make you successful. Challenging party lines guarantees you won't climb into the 'big jobs.'"
Under Prime Minister Jean Chrétien, Parrish says, the party was much more tolerant of "mavericks," but only to a point.
"I was able to carve out my own niche with work at NATO with anti-landmines and I was heavily opposed to Bush's Star Wars plan and outspoken (about) staying out of the War in Iraq. I survived quite nicely under Chrétien. Not so much under Martin."
Parrish wasn't the only renegade. During his time in Ottawa and as leader of the provincial PCs, Brampton Mayor Patrick Brown embraced many ideas his staunch conservative colleagues did not, like a carbon tax and a new sex-ed curriculum. He even marched in the Pride Parade carrying PC colours.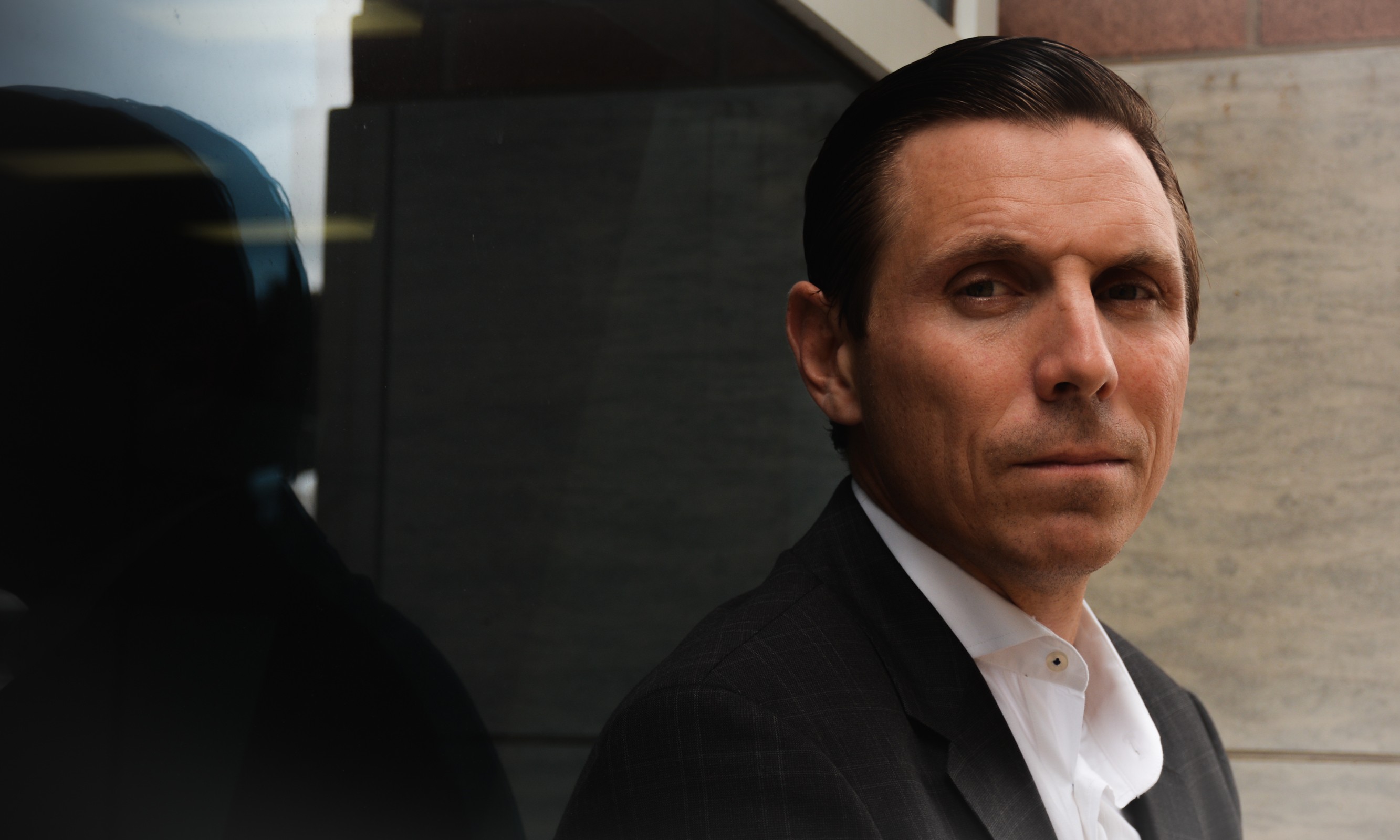 Brampton Mayor Patrick Brown
However, Brown and Parrish are the exception, not the rule.
Part of the issue may stretch back to the process that places candidates in these positions in the first place. The current nomination process for MPs is shrouded in mystery — and controversy — and varies from party to party.
Sometimes, parties appear to have few choices when it comes to their candidate.
The Liberals have nominated unknown candidate Maninder Sidhu to run in Brampton East, the seat of former Liberal MP Raj Grewal. The party's website states Sidhu was "the only qualified nomination contestant to have come forward and submitted the full and complete application."
It remains unclear what qualifies him for the position. Little information has been provided about his business, and a website for his charity offers only a glimpse of the work he's done.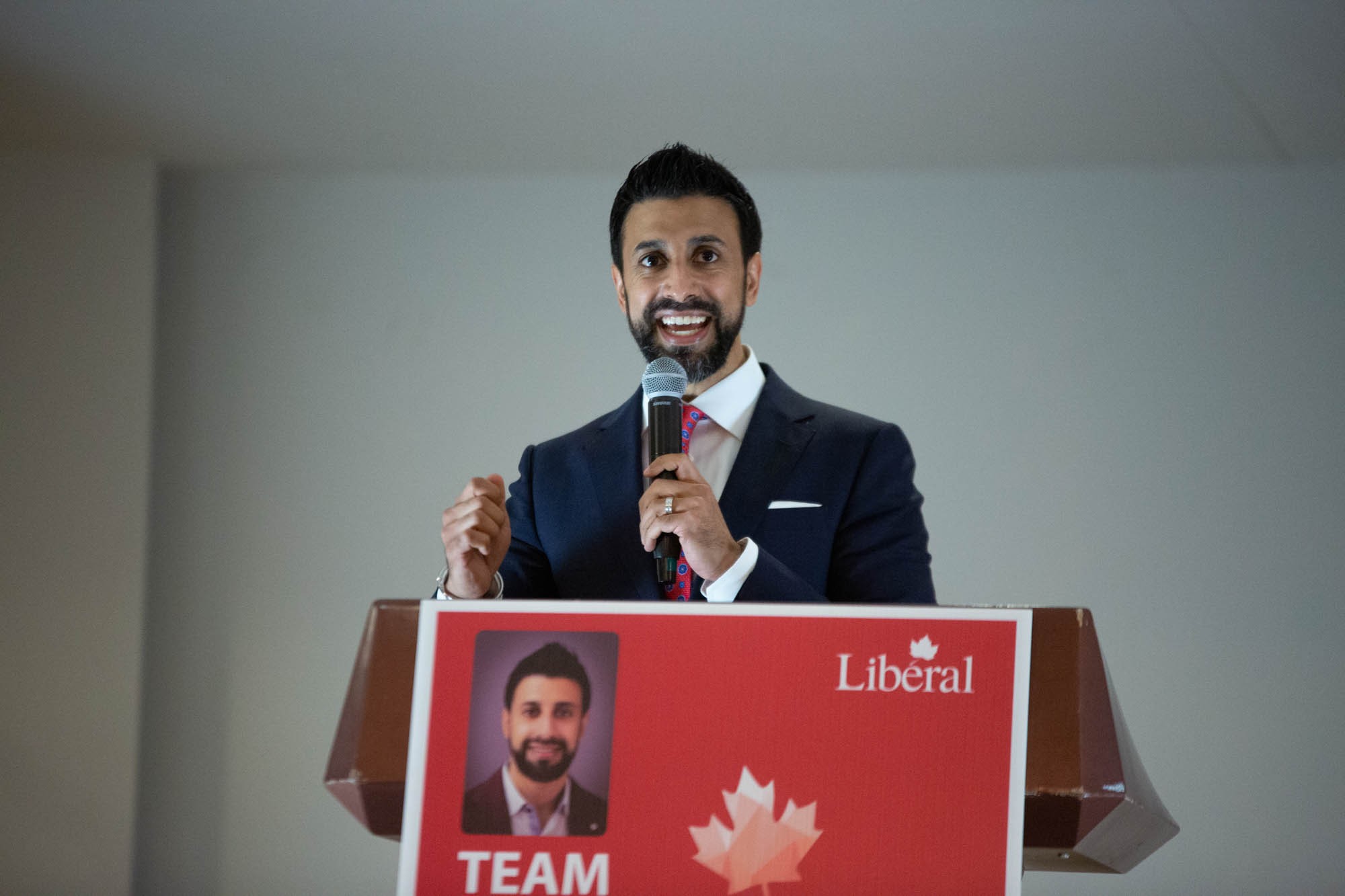 Brampton East candidate Maninder Sidhu
This example isn't a rarity, either. A 12-year study of 6,600 candidates by the Samara Centre for Democracy found that only 17 percent of federal candidates since 2004 were chosen through a competitive process, with most either appointed directly or unopposed.
It's almost certain that an elected official with little experience in politics would be placed on the back bench with few responsibilities, fed only party lines to read in the House. How do local communities benefit from such representation?
Dan O'Reilly, an active Caledon resident who opposes controversial development in his town and is currently organizing opposition to the proposed GTA West Highway, wants to see MPs who are "committed and passionate" and have a sense of local concerns.
"I think they can make a difference on some local issues … and bring them to the attention of the higher ups," he says.
Essentially, someone who can think for themselves. While many examples over the last four years illustrate how rare that can be, Parrish shows that it is possible.
"You make up your mind early that you are out of those races (for cabinet positions) and make a path for yourself … or you don't," Parrish says. "In my day we had some superstar cabinet ministers who achieved their positions by sheer talent. Allan Rock, Brian Tobin, John Manley, Sheila Copps, Paul Martin. The lesser lights toed the line and hoped to be noticed by never stepping out of line."
Yet for voters looking to get a sense of which candidates will be able to avoid the pitfalls of chasing power, there is little evidence. Aside from the typical door-knocking campaigns — which see candidates hand out generic party flyers bearing smiling images of them with their party leaders — the only real way for voters to get a sense of those vying for office is during scheduled debates (if the candidates choose to attend) or on social media.
Unfortunately, unlike the zombies in 28 Days Later, or Shaun of the Dead, these ones know how to use Twitter.
Local candidates are walking on eggshells, afraid to upset the apple cart with one wrong word or retweet. For that reason, much of their social-media activity is copied lines from their respective party leader or a formulaic statement with interchangeable ridings and issues, shared like some kind of political Mad Lib. Very little is said about significant local issues like infrastructure funding, health care and public safety.
At the same time, the feeds of incumbent candidates are filled with four years of community picnics and grip-and-grin photos, indicative of MPs more concerned with their outward appearance than any real politicking or advocacy.
It leaves voters at a severe disadvantage when it comes time for them to cast their ballot. Without knowing which candidate will openly speak their mind and stand up for local issues, despite what their respective party thinks, we may as well be casting our vote for a zombie.
Email: [email protected]
Twitter: @JoeljWittnebel
Submit a correction about this story