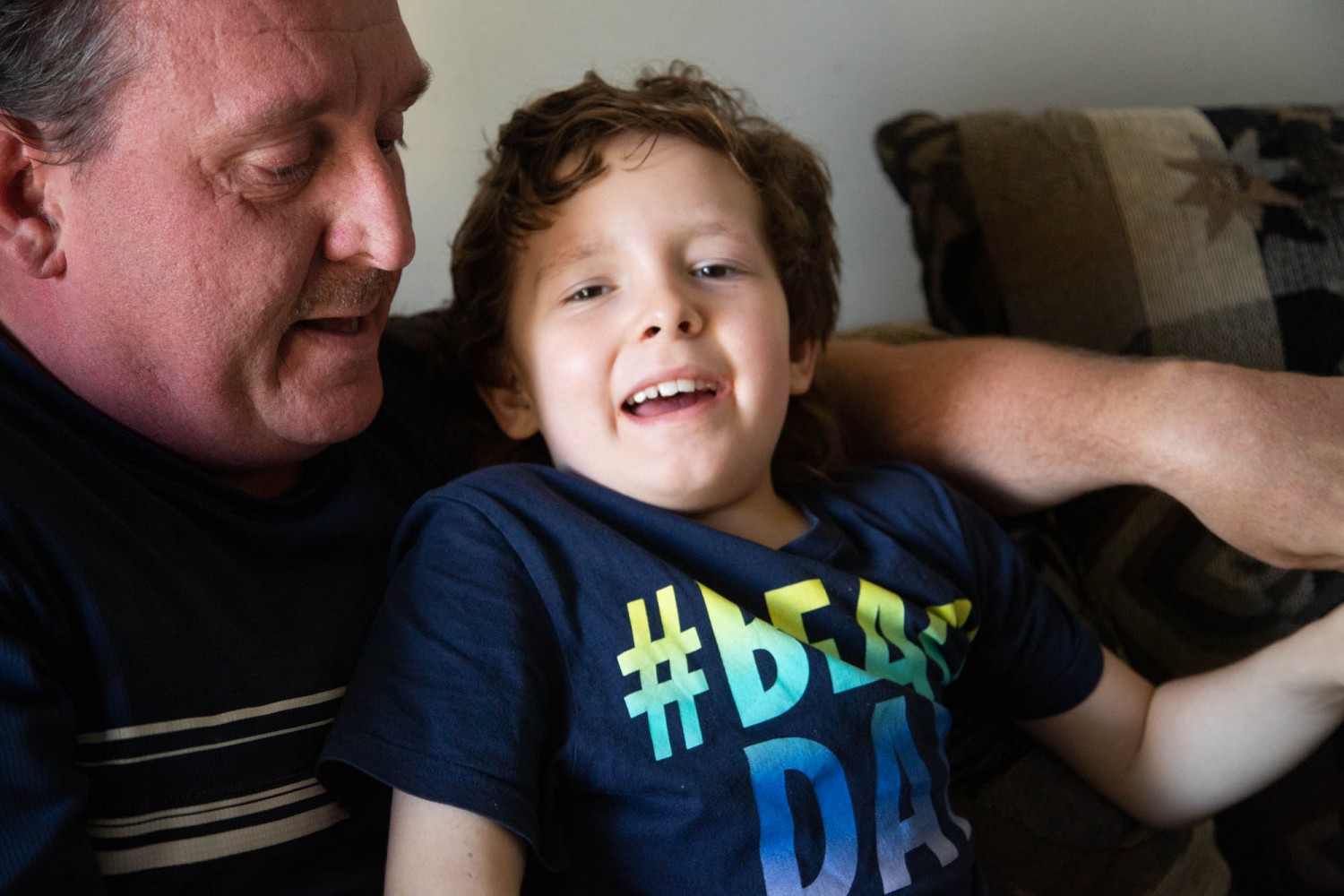 Photos by Mansoor Tanweer
Single father of child with severe autism demands national strategy at Brampton campaign stops
Jamie Peddle is exhausted. His seven-year-old son Jacob is severely autistic, non-verbal and a handful to care for, and Peddle doesn't have a lot of support.
"Every day is a struggle for me. My ex-wife, she jumped ship on me when she found out our son had autism. She didn't want any part of it," Peddle said.
While Jacob does receive support from a children's treatment centre, Peddle said it's extremely expensive and he doesn't get enough hours of care. His shifts as a heavy-equipment operator in the construction industry take him away from his son for 12 hours at a time. As a result, the Brampton father often relies on his two other kids to care for Jacob.
"I get up every morning at 5 o'clock. I push the snooze button a couple of times. I'm so tired," he said.
That's why Peddle tried to bend the ear of federal party leaders at recent campaign events. To ease the physical and financial burden on parents like himself, he's calling for a national autism strategy as well as the inclusion of autism treatment in medicare.
He's making less headway than he'd hoped.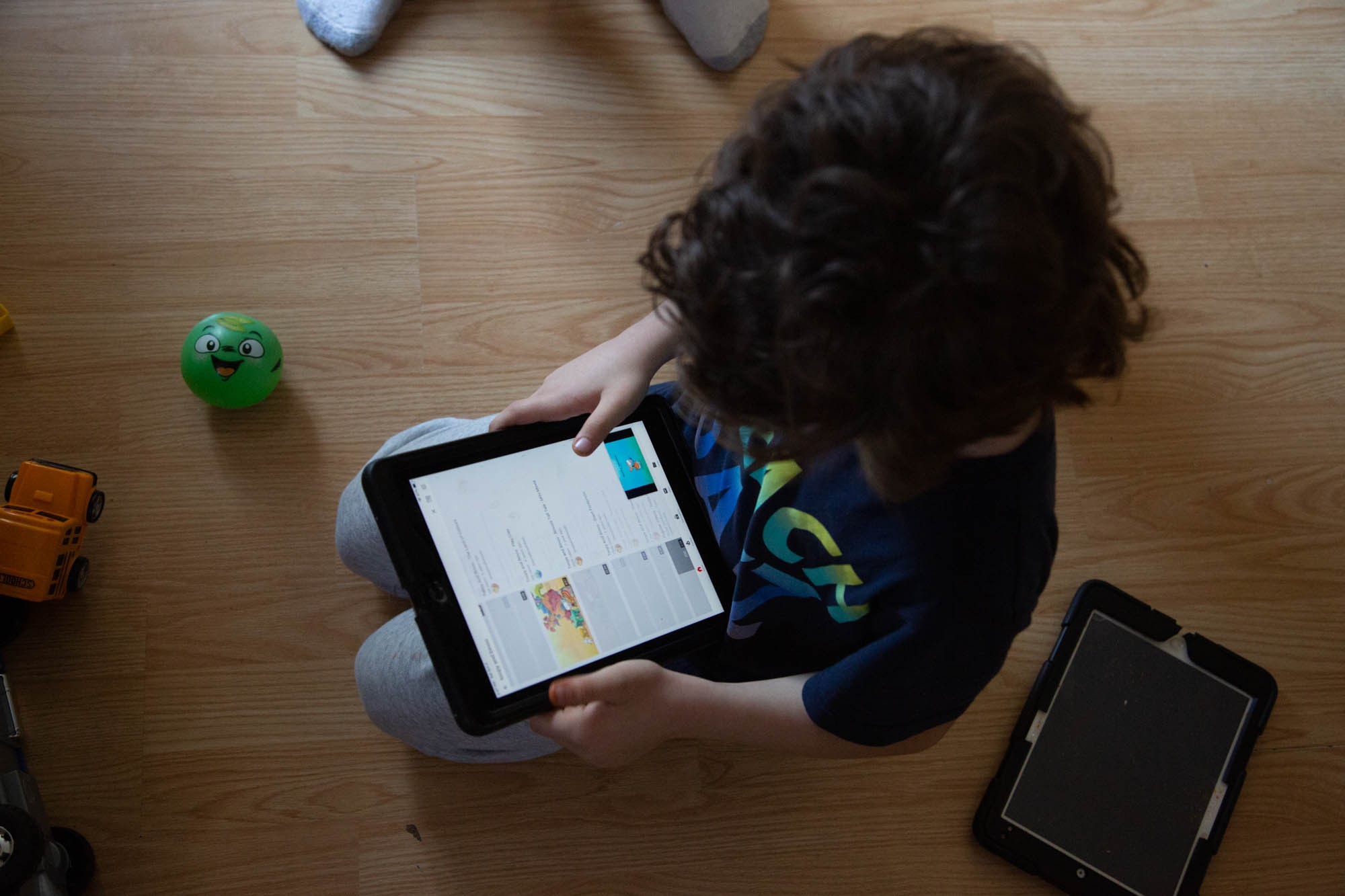 Peddle sought the attention of incumbent Liberal Leader Justin Trudeau during a campaign stop in Brampton on Sept. 30. Unable to gain entry into the backyard where Trudeau was speaking, Peddle waited for him out front.
"He came out of the house. I waited for him at the front of the lawn. I said [to him], 'Prime minister, can I ask you a question?'"
Instead of providing answers, Peddle said, Trudeau deflected blame.
"'It is a terrible thing that Doug Ford is doing.' This is what he had to say to me," Peddle said.
He handed Trudeau one of his many copies of a Liberal Party policy resolution from 2016. The resolution sought the inclusion of medicare coverage for Applied Behavioural Analysis (ABA) for Autism Spectrum Disorder in the Canada Health Act or, alternatively, a requirement for the provinces to include ABA treatment in their Medical Service Plans. The resolution also commits the party to fully fund the costs of ABA treatment.
None of those changes have been accomplished to date, though last August the Liberals offered $3 million toward six autism treatment projects across the country.
Canada lags behind other countries in the implementation of comprehensive strategies for autism. The United Kingdom introduced its national policy, "Think Autism," in 2014, acting as a framework for the country's universal health-care provider (the National Health Service), local authorities and other official bodies. As of last August, all 50 American states, plus the District of Columbia, require that insurance companies provide at least some coverage for the treatment of autism.
Peddle was a bit more encouraged by the Conservative Party's response. A week after Trudeau's event, Peddle attended a campaign rally for Pawanjit Gosal, who is running for the riding of Brampton Centre.
"I was in the front row with [Leader] Andrew Scheer, and he was there [at Gosal's event] signing autographs, taking pictures, selfies, with people," Peddle said. "I was talking to him, and he actually listened to what I had to say."
Then on Monday, the Conservative Party of Canada committed to "an initial investment of $50 million over five years" to develop a comprehensive national autism strategy.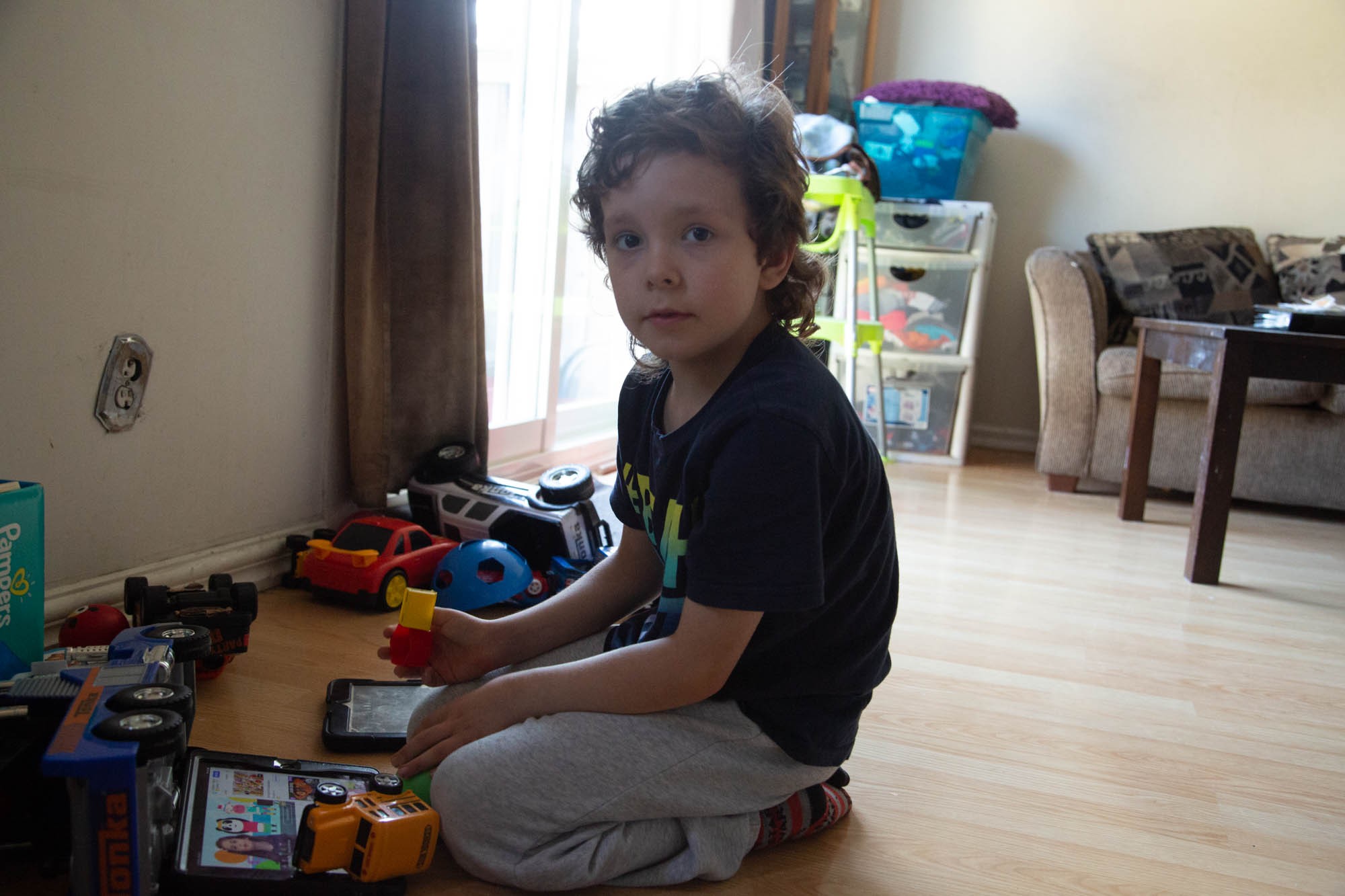 Peddle is less satisfied when it comes to the work of the provincial Conservatives. In February, he told CTV News that Premier Doug Ford's changes to the Ontario Autism Program (OAP) are "not even a plan."
Under the previous Liberal government of Kathleen Wynne, the OAP allowed parents of autistic children to sign up for either provincially funded regional providers or use a qualified provider of their choosing. Kids received individualized treatment based on their needs.
Ford announced a move in February to replace that system with Childhood Budgets: direct funding for families until the child turns 18. A child entering at age two would receive a lifetime maximum of $140,000, starting with up to $20,000 a year in the early years and dropping down to $5,000 after age six.
Peddle told CTV in February that Jacob needs "at least $60,000 worth of therapy easily a year."
The family receives respite care from the province through a program called Special Services at Home, which helps parents who have children with developmental issues pay for services such as education and child care. Jacob receives roughly 12 hours of treatment per week from a children's centre called ErinoakKids, which has helped him improve and stop engaging in self harm.
Peddle is pleased with his son's progress but hopes for better.
"I've spoken to other parents in the autism world that are going to other places in the province of Ontario. Their child has been diagnosed with less on the spectrum, and they're getting 20 hours a week. So that's what I don't like," he said.
In June, ErinoakKids announced it would cut 291 staff due to the provincial changes. However, parental backlash forced the Ford government in August to delay many of its changes, and ErinoakKids rehired 180 employees on contract positions.
Peddle said he was one of the parents who confronted Ford about the changes to the OAP, though he described the interaction as "a waste of time."
"I had Doug Ford sitting beside me… I tried showing him a picture [of my son] and show him what I'm going through, what my son is going through.... He didn't even want to look at the bloody picture," Peddle said.
In an emailed statement, President and CEO of ErinoakKids Bridget Fewtrell said the "hours (level) of treatment made available to children with autism already receiving service in Ontario is determined by policy set by the Ontario government."
The latest word the treatment facility has received from the provincial government is that the revised OAP program will be implemented on April 1, 2020.
"However, the level of treatment that those children receive can only continue at the same or lesser number of hours of service per week," Fewtrell said.
Email: [email protected]
Twitter: @mansoortanweer
Submit a correction about this story