Photos By Mansoor Tanweer/Flickr/Government of Ontario
Some before-school programs not operating Monday, otherwise school is on across Peel as agreement reached between CUPE and Province
The parents of more than 244,000 students in the Peel District and Catholic District boards can carry-on as usual Monday morning, as a tentative agreement was reached Sunday evening for a new central agreement between CUPE, and the education workers it represents, the province of Ontario, and the Council of Trustees' Associations.
This means that the roughly 55,000 education workers across the province, primarily custodians, clerical staff, early childhood educators, among others, will return to work this morning. The agreement also wraps up a current work-to-rule job action by CUPE education workers.
School's on!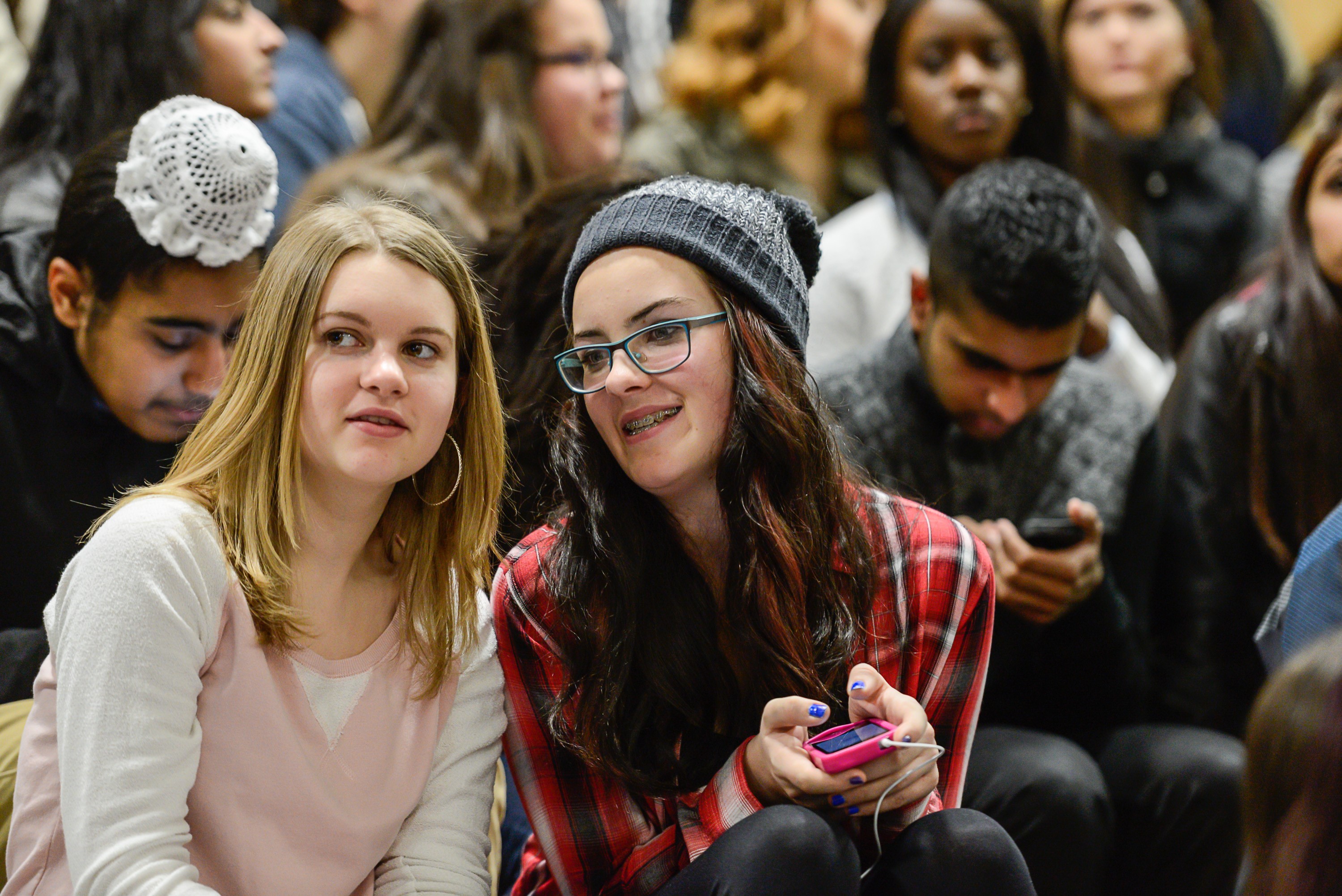 The Peel District School Board confirmed with The Pointer Sunday night that its schools will be open and buses will run on Monday, due to the tentative agreement being reached. "We are thankful for this outcome and look forward to welcoming all Peel students and staff on Monday," the board said in an email.
The PDSB will not run its before-school programs Monday, but after-school programs Monday will be operating for those parents who use it.
The board also noted that employees represented by CUPE will resume their regular work duties Monday, as that was not the case under the work-to-rule campaign last week, when staff only conducted their "core duties" and did no more than the minimum required by the rules of their contract while following safety and other regulations.
Peel District School Board stated that child care programs for infants, preschoolers and toddlers will open at 8:30 a.m. on Monday.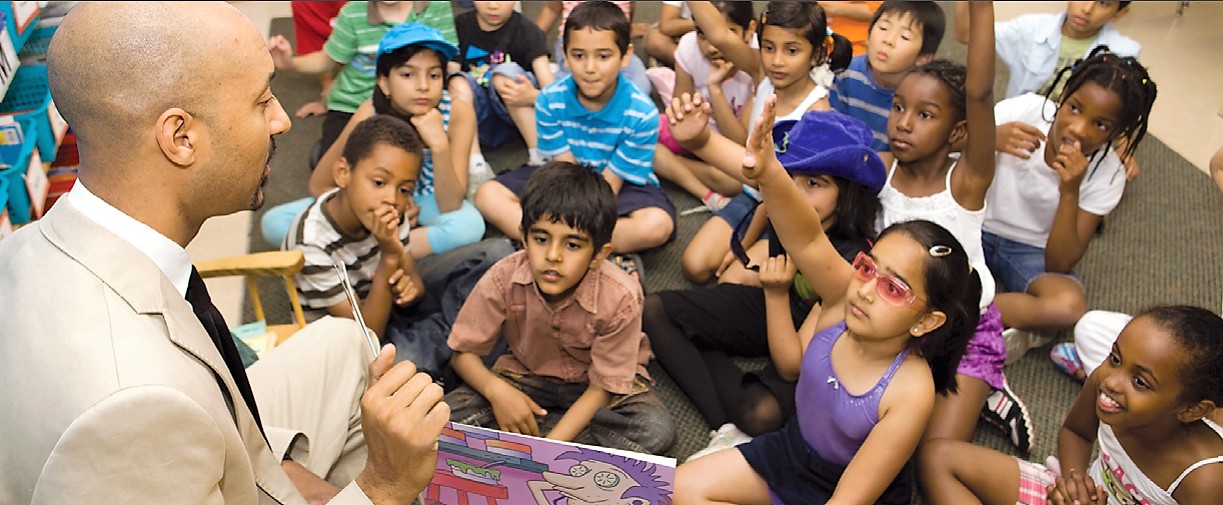 The Dufferin-Peel Catholic District School Board (DPCDSB), which has approximately 410 CUPE staff in several different roles, was happy to hear of the agreement. "The DPCDSB is pleased by the news that a tentative collective agreement has been reached with CUPE," the board wrote in an email to The Pointer. "This brings relief to our parents/guardians and families and ensures that our schools are open for students and staff on Monday."
Ontario's Education Minister Stephen Lecce made the announcement of the tentative agreement just after 9 p.m. on Sunday. "[We] have demonstrated that a tentative deal can be achieved with this government. All parties bargained with good faith late into the night and late over the weekend to reach a deal that is fair and that is reasonable," he said. "I am pleased the students will be back in the class on Monday. And I will continue to focus on landing deals in good faith and keep your kid in class. That is my mission. And that is our shared focus. So that families like yours could know the confidence that your child will remain in a positive and safe learning environment."
Education Minister Stephen Lecce released a statement Sunday evening expressing his support of the new deal
CUPE said they won't disclose the specific details of the tentative settlement until the education workers it represents have had the opportunity to review the content and vote on the agreement, the union noted in a news release.
However, Laura Walton, president of CUPE's Ontario School Board Council of Unions (OSBCU) said that this agreement ensures its members "have secure jobs, decent benefits, and paid leave when they're sick or injured." Walton also stated that CUPE has "secured a settlement that invests in high-quality services for students in Ontario's schools, now and for the future." It's unclear at this time, what those "high quality services" are.
The main issues throughout this bargaining process ranged from compensation to job security, sick days, absenteeism rates and extended leaves, among others. For instance, CUPE Ontario president Fred Hahn has said during this process that these education workers make an average salary of $38,000 per year. Prior to Sunday night's announcement, it seemed that most signs were pointing toward a strike. Three weeks ago, CUPE workers voted 93 percent in favour of job action, citing reasons in a September 16 press release such as crowded classrooms, fewer opportunities for learning and less support for students, which were mostly attributed to the Ford government's education cuts, they noted.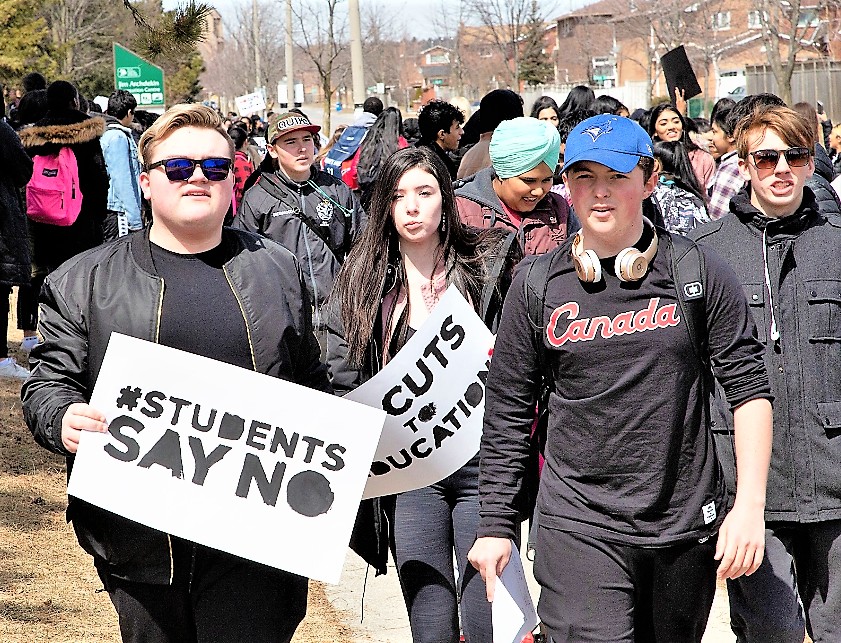 CUPE then proceeded with a work-to-rule campaign on Monday, September 30, after last minute contract talks had failed between the union, the province and the CTA last weekend. On Wednesday, it appeared that education workers were going to hit the picket lines this morning. "In the face of mounting evidence that school boards are using education workers' work-to-rule job action as an excuse to cut programs, services and staffing in Ontario schools, the union that represents these workers gave the required five days' notice for escalating their job action to a full-fledged walkout that is scheduled to begin on Monday, October 7," CUPE said in a press release Wednesday.
On Thursday, The Pointer heard from several frantic parents in Mississauga and Brampton after they were informed that 253 Peel public board serves schools would be closed if a deal wasn't reached between CUPE, the province and the CTA. Later Thursday, the DPCDSB announced that its 148 schools would close up shop on Monday if there was a walkout, meaning more than 244,000 students would have been shut out of school this morning, if a deal had not been reached before Sunday's midnight deadline.
Parents told The Pointer how that possibility was "a nightmare" and that they were scrambling to come up with alternate plans for their children. Some planned to take days off from work. But the disaster was averted for tens of thousands of parents of children in Peel District and Catholic District boards.
The tentative agreement reached Sunday night will still have to be ratified by CUPE members in 109 bargaining units, the union noted. CUPE said the agreement "restores many of the cuts made to education services" earlier in the year, which includes things like "investment in jobs and services through an enhanced Local Priorities Fund." Through this agreement, CUPE education workers will also keep their existing sick leave plan.
"We are grateful to CUPE education workers and leaders, as well as to parents, families, and allies, for their tremendous support throughout the central bargaining process," Walton said in the Sunday release. "Your loud support of public education, and of our work in particular, enabled us to reach a deal without a strike."
Now Lecce and his PC government will have to turn their attention to the ongoing negotiations with Ontario's teachers, as they fight Doug Ford's planned increases to class sizes, which could mean 10,000 fewer teachers across the province in five years. The teachers' previous contracts expired at the end of August, but on Sunday, after averting one strike, Lecce said there is a "path forward" with teachers as well.
Email: [email protected]
Twitter: @dancalabrett
Submit a correction about this story