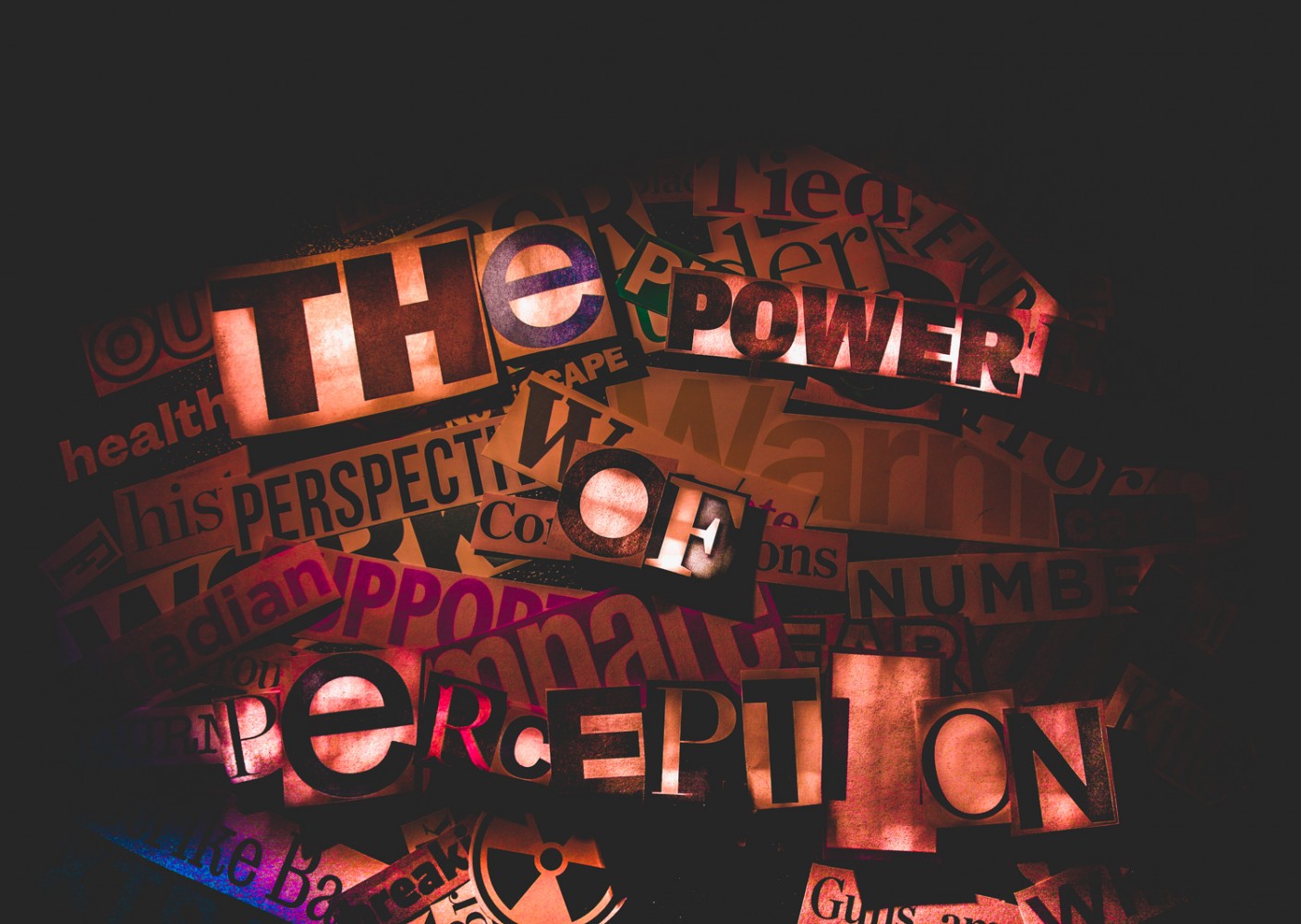 Photos by Joel Wittnebel and Mansoor Tanweer/Graphic illustration Joel Wittnebel/Flickr/YouTube/Slides and charts Peel police
Part 3 – Autumn – the fallout from a bloody four months on the streets of Peel
Fall 2018
In the weeks leading up to the Labour Day weekend, the unofficial end of summer, The Pointer commissioned Forum Research to survey Brampton residents in the leadup to the fall municipal election campaign.
If Google statistics had hinted at concerns about rising crime in Peel, the survey confirmed how much residents were keyed in to the issue.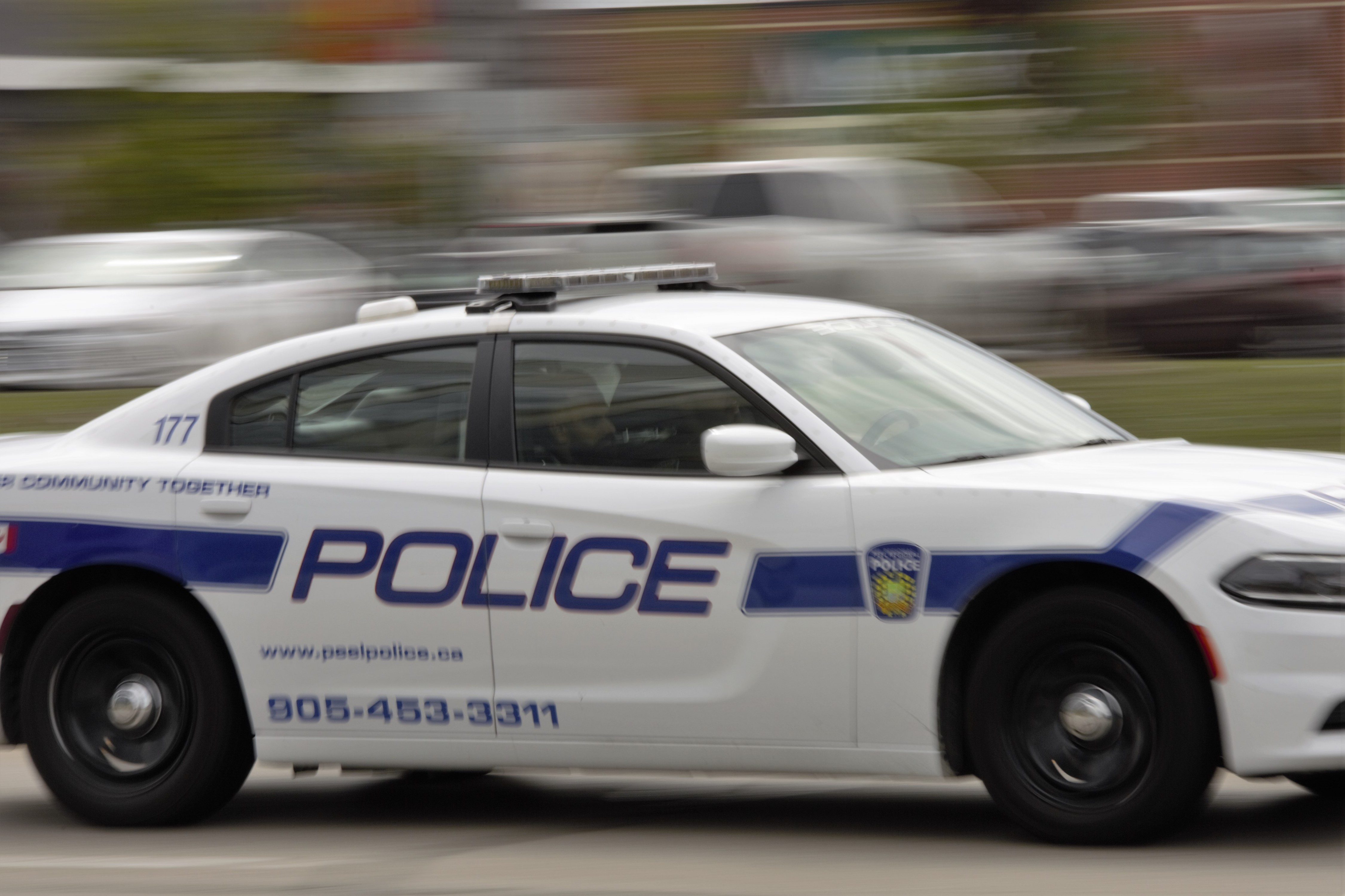 The survey of 999 eligible voters carried out by Forum Research during the last two weeks of August asked a key question: What is your biggest concern heading into the municipal election?
Of the choices provided, 24 percent of respondents said crime was their biggest worry at the local level, just one percentage point behind the top answer: high property taxes.
More telling, perhaps, was the respondents' answer to a question about whether they felt safer now than they did four years ago. Some 65 percent of those surveyed said no; 10 percent said yes, and the remaining 26 percent said they felt equally safe. (Numbers are rounded. The survey results are accurate within plus or minus three percent.)
That feeling was cemented further when two people were killed in separate shooting incidents on Sept. 2. In the first, two people were shot while sitting in the back of a taxi outside a Brampton home. Cliff Correia, 27, died. His girlfriend was critically injured. Hours later, a 33-year-old man from the Georgetown area was gunned down near Townley Crescent and Sunforest Drive. One man was arrested and charged with the deaths. Peel police have since said that the 28-year-old was also charged in the July 12 shooting that left one man dead outside a Brampton bar.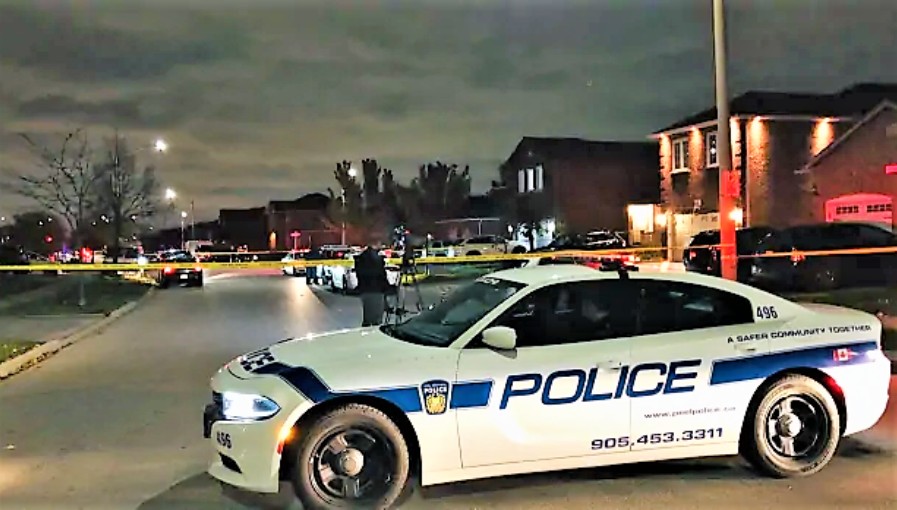 Despite the wave of summer violence, Peel's political leaders held no special meetings to discuss the topic, continuing with their tradition of taking the summer off.
On Sept. 13, during regional council's first meeting back, the topic was front of mind. But councillors were playing catch-up.
Referencing an "electronic conversation" that took place over the summer months, Brampton's then-mayor, Linda Jeffrey, noted that "I think we all felt that alarm that is going on and the need to take action," adding that she assumed there would be further round tables or town hall meetings to discuss the topic. But none materialized.
After a meeting with Michael Tibollo at the annual Association of Municipalities of Ontario (AMO) conference, Jeffrey said the then-minister of community safety and correctional services had a strong knowledge of the issues in Peel and even went on a ride-along with Peel police, after which the minister responsible for keeping Ontario safe admitted to feeling completely unsafe.
Former mayor Linda Jeffrey
For that reason, regional councillors were looking seriously at PRP's request for more officers. However, despite the rising violence, despite the lack of attention over the summer, and despite her request for more officers, Chief Jennifer Evans was a no-show at the September regional council meeting.
"There's clearly been an increase in firearm offences in recent years, and I really wanted to know more about how those officers are going to be deployed," Jeffrey said. "I kind of had hope the chief would be here to have that conversation and provide us an update."
The meeting continued what would be a long line of statements politicizing the crime issue throughout the fall campaign. What Jeffrey and the rest of Peel's local politicians didn't know was that Evans, embroiled in a series of controversies, was preparing to step down as the head of a force that was desperately trying to stay ahead of the criminals.
The provincial watchdog that holds police accountable, the Office of the Independent Police Review Director, had launched an investigation into Evans, authorized by the Peel police board that oversees the chief. Her conduct in the botched investigation into a string of three murders of members of the Harrison family, including two Black members, is still being probed and the case has added to the disconnect between the force and many members of the Black community in the two cities it patrols.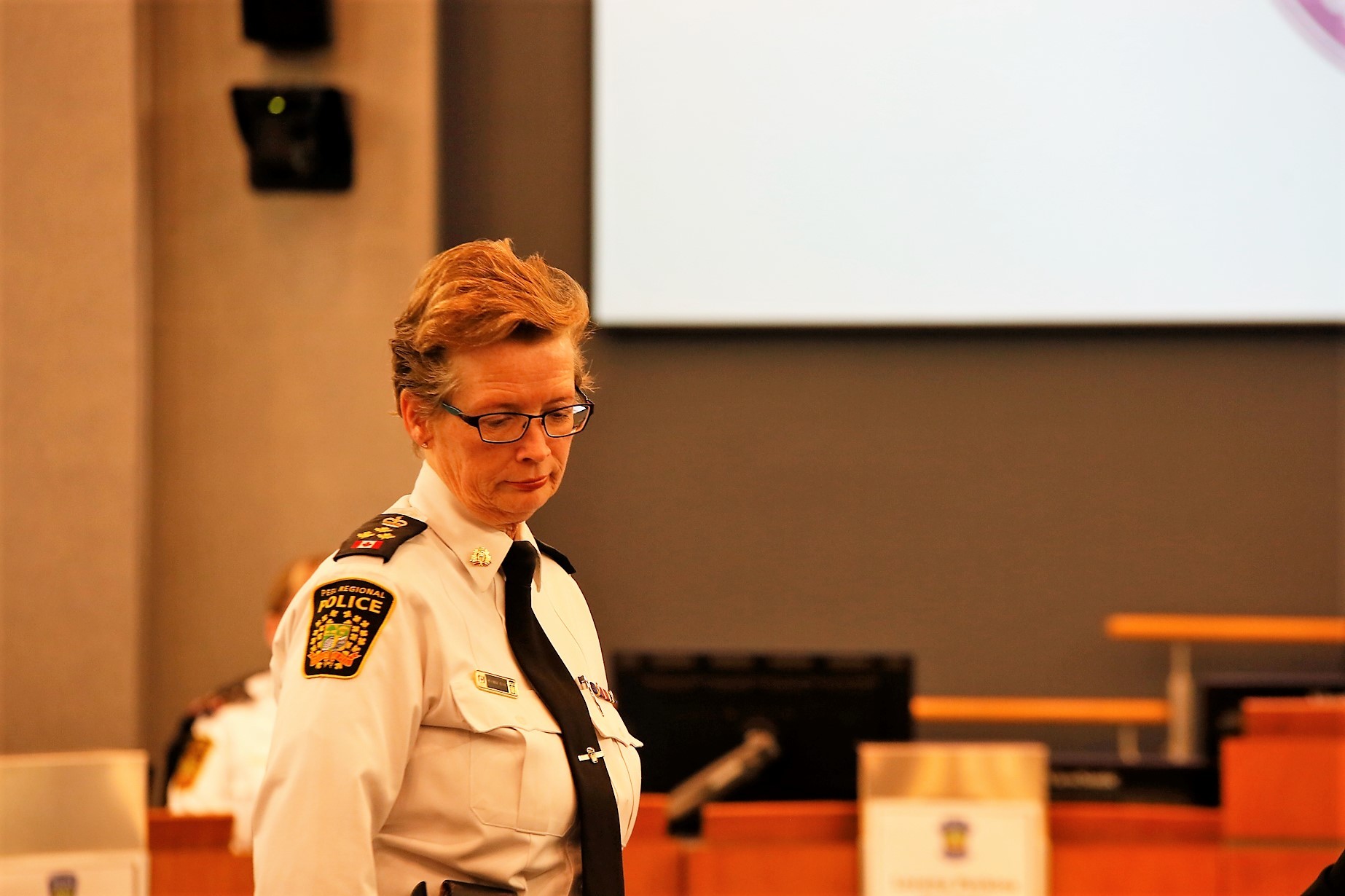 Former chief Jennifer Evans
Meanwhile, the province had directed all municipalities to create a community safety and well-being report to be approved by Queen's Park.
Regional Council sent its report to Tibollo for review, but it lacked any meaningful direction from the elected officials sitting around the table. The focus of the report was largely on community development, while council also hoped to secure additional money to increase officer strength in the Peel police force and address other shortfalls, to better reflect population growth in the region. It was the same approach that had been used for years. Over the past ten years regional council has blindly increased the police budget, mostly for sharply escalating salaries, by 71 percent with few questions asked about how the extra money would actually help improve public safety. Once again, there was little contribution from council members who hear all about crime from their constituents, but have a poor track-record of taking decisive action on the issue through the police budget-process they are supposed to control.
A week prior to the regional council vote in support of the report to the province, Jeffrey's main rival in the election, Patrick Brown, had introduced his own public safety initiative, which Jeffrey claimed was mostly cribbed from her own ideas expressed around the regional council table.
Brown labelled her as being a dysfunctional leader.
"When our city looked for support and guidance from city hall, and a renewed focus on public safety, there was no leadership from Mayor Jeffrey. None!" Brown stated in a press release at the time.
Patrick Brown during the 2018 election at a community meeting on violent crime organized by distraught residents
The two sparred over the issue again and again over the fall, but the rhetoric did little to stop the bullets and slumping morale inside the police force.
On Oct. 2, a man was shot and killed inside a Mississauga townhouse, the 21st homicide of the year. Then, on Oct. 6, a 21-year-old man was run over in the parking lot of the Trinity Common Mall, leaving him critically injured, but alive. Guns and drugs were seized in separate incidents on Oct. 4 and Oct. 9.
On Oct. 12, a bombshell dropped. Chief Evans announced what she called her retirement. It was clearly a resignation. She had just tried to secure a seven-year contract extension, but had to settle for two years, all that the board would allow, the same board that soon after authorized the police watchdog investigation of Evans' conduct in the botched investigation into the deaths of three members of Mississauga's Harrison family. Two months after the board's move, Evans announced her departure, barely half-way through the contract she had just signed.
It became clear that, regardless of the winners in the upcoming election, it was the opinion of the majority of Peel's elected officials that Peel police needed more resources.
While residents typically support that kind of move, they rarely make the connection between a ballooning police budget and the size of the property tax bill that arrives in their mailbox. And here's where Brampton residents' two top concerns in The Pointer's poll intersect. Some of those complaining about steep tax hikes might have second thoughts about paying for extra cops if they thought there were other, less-expensive ways to improve crime-fighting capacity and make the force more effective in keeping the community safe.
"When the public is responding, they're quite often responding with their perceptions and their emotions, and not looking at the true numbers," Scott Blandford explains. He's an assistant professor at Wilfrid Laurier University and the coordinator of its master of public safety program. More, more, more is almost always the wrong approach to effective policing, he says.
"How you deploy your resources is just as important as what you have for resources."
That said, the move to add additional officers to priority areas in summer 2018 was smart. But it would never be enough to deal with a changing criminal ecosystem and increasingly sophisticated criminal networks in the digital age.
"That's really where I believe the data analytics, GIS crime mapping and correlating all this information — that is how you're able to target your response appropriately without necessarily leading to an increase in budgets," Blandford says.
This ever-evolving nature and complexity of crime also requires police forces to change the nature of their worker complement, not only to bring in new skills, but also to avoid the hefty salaries that can come with hiring uniformed police officers.
When it comes to policing costs, salaries and wages are the largest draw. Nearly 70 percent of Peel police dollars (68.7) goes to salaries, a total of $322.3 million of the $468.6 million budget. The majority comes directly from property taxpayers, as 90 percent of the police budget ($423 million) comes from regional tax dollars. That's why hiring more officers can be one of the costlier solutions.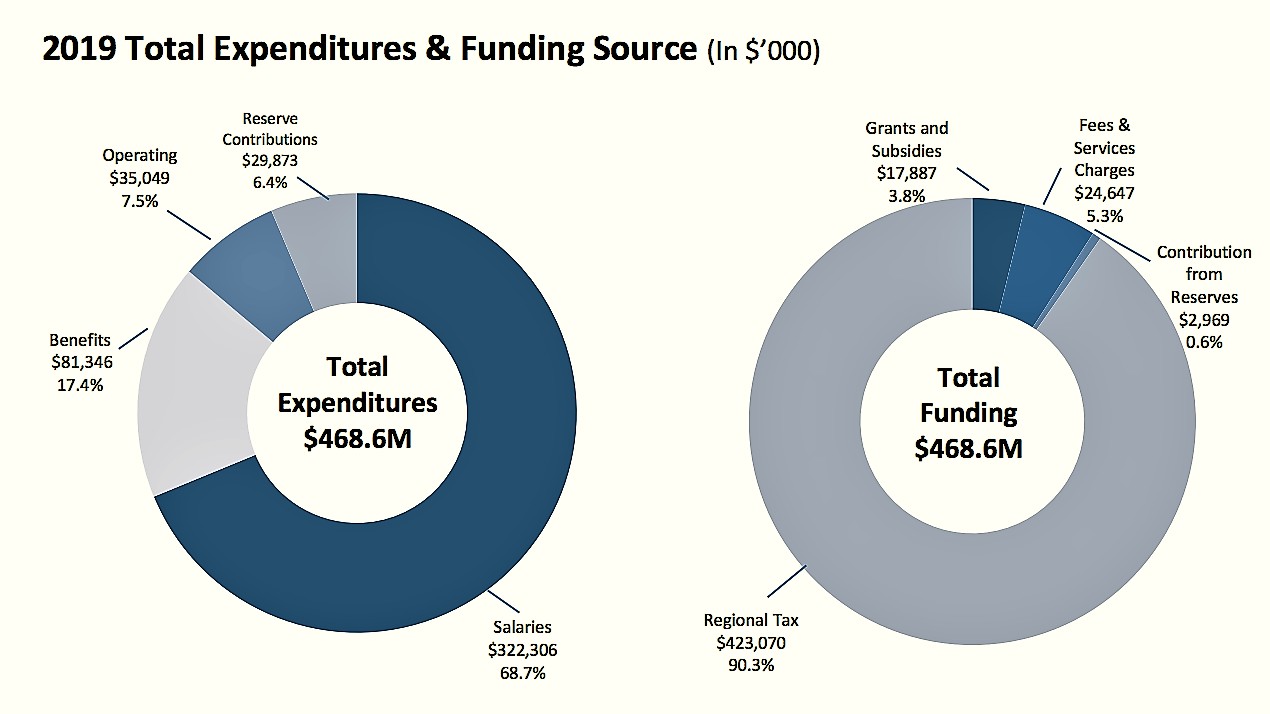 New collective agreements signed with the officers' union in 2015 come into effect this year, and first-class constables, who need only a high school education to join the force, will find their names on Ontario's Sunshine List as public employees earning more than $100,000.
Including certain top-ups, some young officers only a few years out of high school or college will earn as much as $117,000 a year. A similar agreement in Toronto allows first-class constables to earn up to $107,000.
And that doesn't include the cost of recruiting, equipping and training a new officer, an amount Blandford says can be more than $102,000. It can take 18 months before a new officer is on the street and working to solve the problem he or she was hired to address.
Critics have said Peel police, aided by a Police Services Board known in the past for rubber-stamping requests from the police brass, have not respected taxpayers in their demand for sharp salary increases.
Over a 13-year period, from 2006 to 2019, the first-class constable base pay went up by 41 percent. That increase is about double the rate of inflation over that period and the majority of officers enjoyed much larger increases with overtime, off-duty work, investigative premiums and retention pay, meaning, on average, Peel police pay increased at more than three times the rate of inflation over the past two decades. And while most would agree that police officers deserve to be compensated for their often dangerous and sometimes life-threatening work, critics have said the cost to municipal coffers has been unsustainable.
Peel is not alone. These increases are part of a trend across the GTA as police salaries rise up to and beyond the six-figure mark. In Peel, there was a 95 percent increase in the number of uniformed officers who made the Sunshine List between 2010 and 2015, from 664 officers (out of 1,855) in 2010 to 1,297 (out of 1,951) in 2015.
Also, officers trained at the police college won't get the sophisticated level of training in computer expertise, for example, needed to investigate the rising threats posed by cyber crime.
"We constantly look for ways to improve our organization and continually evaluate employee functions to see if the civilianization of certain positions will create efficiencies and improve service delivery," says Peel police spokesperson Matthew Bertram. "Over the years, we have civilianized a number of positions, including communicators, crime analysts, property coordinators, court officers, court package processors, records reviewers, and a number of supervisory and management positions."
In total, Peel employs 896 civilian positions — 29 percent of the workforce — and many of them bring "specialized training" to assist with investigations, Bertram explains, including expertise in crime analytics, GIS mapping, automated fingerprint information systems, and IT.
Peel police civilian staff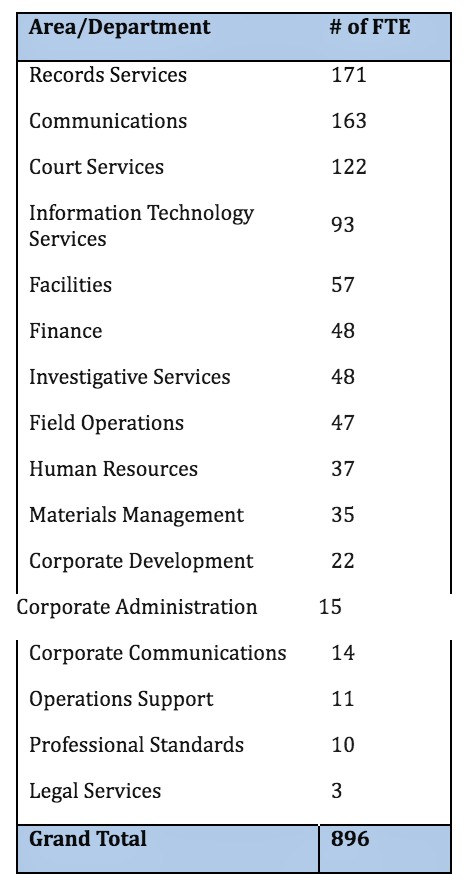 This knowledge isn't lost on Peel's local politicians. Patrick Brown, who eventually defeated Jeffrey in the October election, advocated during the campaign for robust funding for sophisticated technologies to address modern crime.
However, Blandford says that public pressure can outweigh sound decision-making. Convincing the public to accept a slow and steady approach can be difficult, especially when police are not open with their community.
"'They may have all this data, but data, and how it shapes decision-making, is not shared to create that community understanding," Blandford says.
For that reason, a call for additional officers and more money may be the only refrain the public and poorly informed elected officials know.
The Year's End
As the fall wrapped up and the last of the leaves left the trees, Peel Region began its long winter hibernation.
Following a busy election season that dominated headlines through September and October, people seemed to close not only their doors to the cold, but also their minds to the goings-on in the region's two biggest cities. But the violence unfolding in Peel wasn't done.
In early November, in a tragic bookend to the bloody year that was 2018, a domestic murder-suicide rocked Mississauga.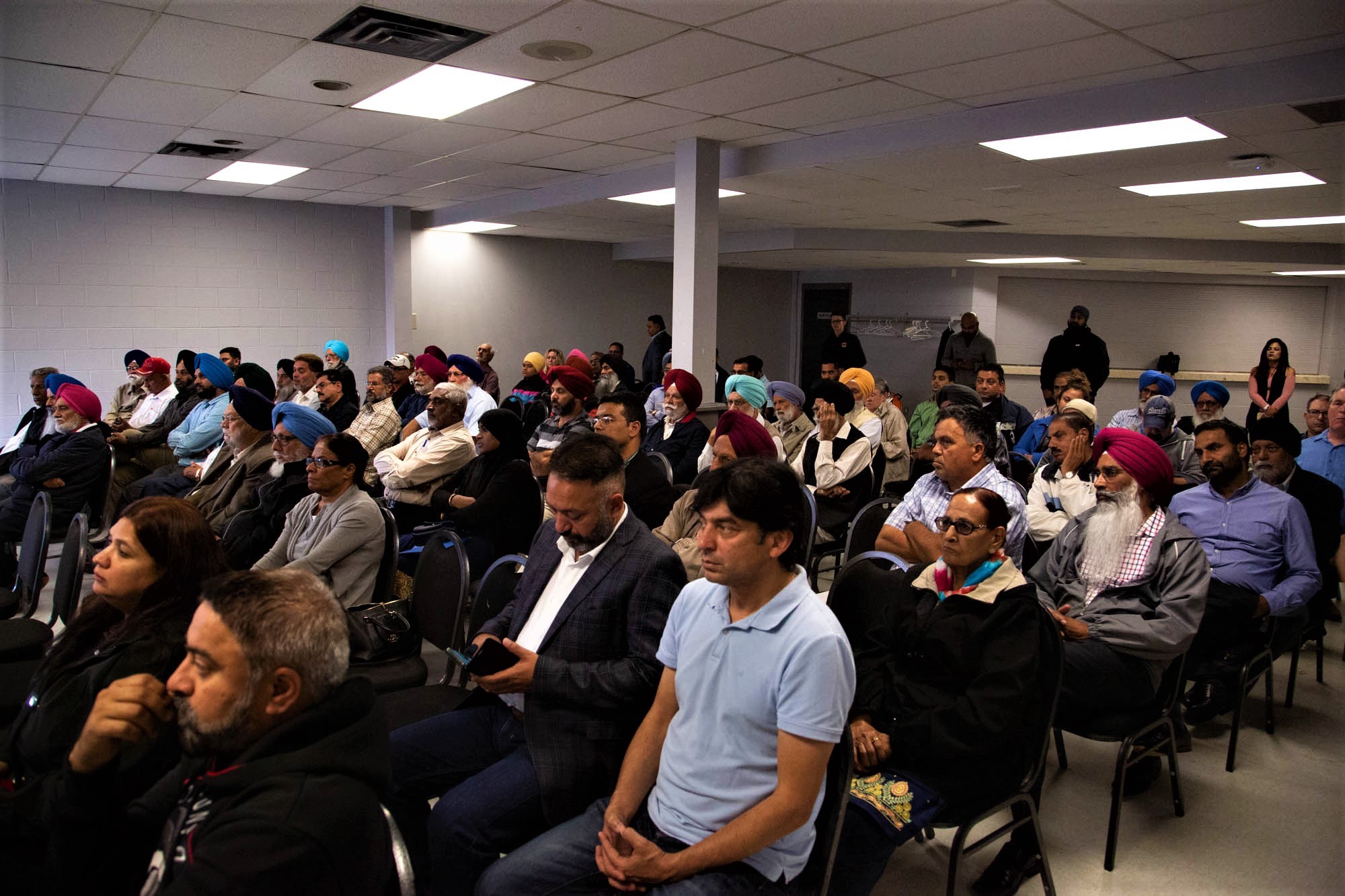 Brampton residents at a recent community meeting on rising violent crime
Grandmother-to-be Linda Santos was murdered by her abusive husband after she told him she was leaving. After killing her, Ross Ingberg, 56, fled to a local Mississauga business, where he committed suicide.
Santos was described on a GoFundMe page set up by a friend in the wake of the tragedy as a "devoted mother, daughter and sister. She cherished and loved her children, working tirelessly everyday to provide for them and their families."
The violence continued through November, with a pair of drive-by shootings on Highway 410 that left two men dead — the first apparently a tragic case of mistaken identity.
It was clear police needed to act, and when the budget was presented to regional council and the police board at the end of November, the official request was in.
The $469-million budget marks a 5.4 percent increase, some $21.5 million more than the previous amount. Chief Evans, less than two months from her January departure, noted the increase was directly tied to the rising violence.
"Am I concerned about violent crime? Absolutely I am. And have I seen an increase since 2015? Yes I have, and I've been tracking it very seriously. There has been a lot of violent crime in the last few years, but in saying that, Peel Regional Police officers and all employees have been working very hard to ensure everyone's community safety," she said at the time.
The proposal was to add 55 officers, to be hired throughout 2019.
Of those 55, 45 of would be uniform patrol officers working on the front lines, at a cost of $8.6 million, and 10 designated to various specialty divisions, including training, IT, intelligence services and impaired-driving enforcement.
The additional officers will bring Peel Region closer to the provincial average for the number of police officers per 100,000 people. Before the additions, Peel was at about 138 officers per 100,000, while the provincial average is 183 per 100,000, and the national average hovers around 188 per 100,000.
The increased staff and cost-of-living top-ups account for the lion's share of the budget increase.
Overall, the Region of Peel, which funds the PRP budget, approved a 2.7 percent increase in the region's share of the tax bill, which forms about 40 percent of the overall property owner's bill in Mississauga and Brampton.
The fast-growing region increased spending for public employees overall by $600 million between 2013 and 2019 — a 30 percent increase.
A 2018 Peel police board meeting
The budget for Peel Regional Police alone has increased by 71 percent over the past 10 years, from $275 million in 2009 to approximately $469 million in 2019. Over the same period, total criminal code violations dealt with by Peel police have increased by only 7 percent. Violent violations, crimes against persons, have increased 12 percent since 2009, while the most violent crimes have jumped 33 percent in the past five years.
Throughout 2018, Peel police dealt with an unprecedented amount of violence. While this level of bloodshed may be new to Peel police, it's clear from the response of police brass and elected officials, fueled by a public pushing for answers, that something needs to change.
If it doesn't, Peel will see a continued reliance on unsustainable budget increases for police, and a cycle of violence that will only worsen.
Email: [email protected]
Twitter: @JoeljWittnebel
Submit a correction about this story