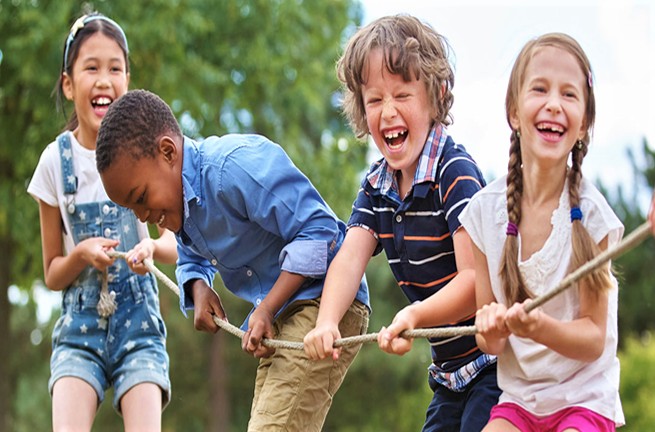 Photos by Mansoor Tanweer/Courtesy City of Brampton
Brampton and Mississauga come to the rescue, set to host camps for school kids if CUPE strike leads to shutdown
Parents can breathe a sigh of relief … at least a little bit. Brampton and Mississauga, cities that have unique dynamics for many parents who have to travel long distances for work and are often tied to shifts that are not conducive for childcare, are planning day camps at a select group of community centres to help families left stranded by the prospect of a walkout by support workers next week that will shut down schools.
Brampton community centres that will offer camps include the Brampton Soccer Centre, Gore Meadows Community Centre, Ken Giles Community Centre, Cassie Campbell Recreation Centre, Earnscliffe Recreation Centre, and Greenbriar Recreation Centre.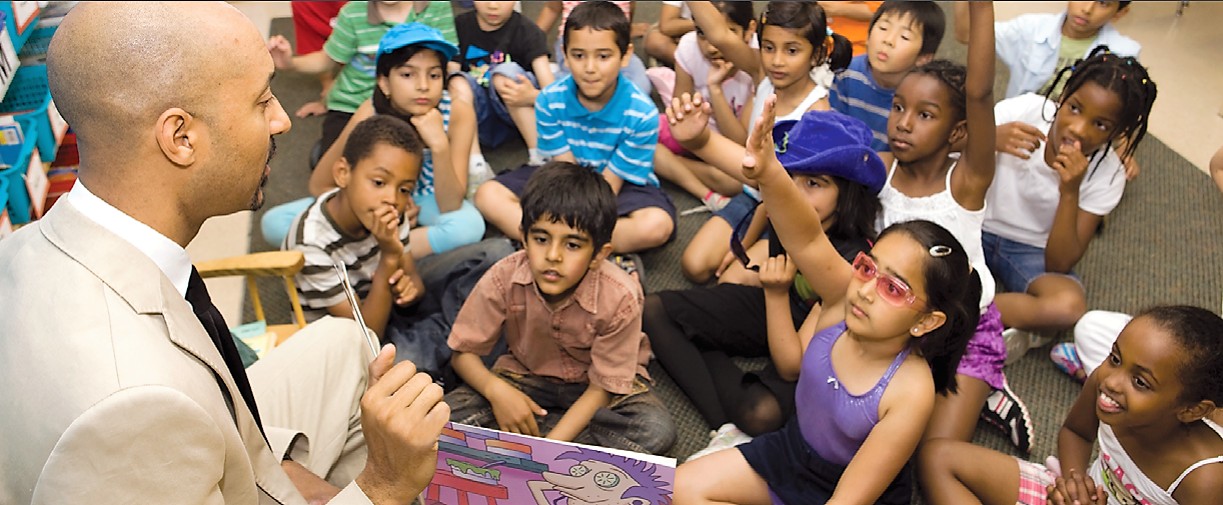 "These camps for children and youth aged 4–13 will include a variety of physical activities, sports, arts/crafts and games," said City of Brampton spokesperson Christine Sharma. Parents will need to pay $27 per day for camp programming, $33 for gymnastics programming and $10 for before and after care. The programming is purely city-run and was a response to requests. Sharma says "staff received some inquiries from families about programming in the event of school closures, [and] City staff mobilized to offer programs to support families as soon as school boards noted the possibility of school closures."
The Brampton programs will be offered for as long as schools remain closed. The City's website (click here) has particulars of the schedule for before and after care and how to sign up to the program.
Mississauga is offering something similar (click here) in lockstep with Brampton and said it will provide "programming at several facilities across the city in the event of a strike."
Seven Mississauga community centres will be involved, including Meadowvale Community Centre, Huron Park Community Centre and Port Credit Arena. However, Director of Recreation Shari Lichterman warned that space is limited and pointed out that "libraries will also be offering additional drop-in activities at each location."
Community facilities that are shared with school boards will also be affected by the strike if bargaining between the province and the union fails over the weekend. "Beginning Monday, October 7 some City programs, permits and services at shared facilities with the Peel District School Board (PDSB) and the Dufferin-Peel Catholic District School Board (DPCDSB) may be affected if Ontario education [support] workers go on strike on Monday," Lichterman said, including the Erin Meadows Community Centre, Erin Meadows Library, Courtney Park Activity Centre and Library, Churchill Meadows Activity Centre and Library, and the Meadowvale Theatre.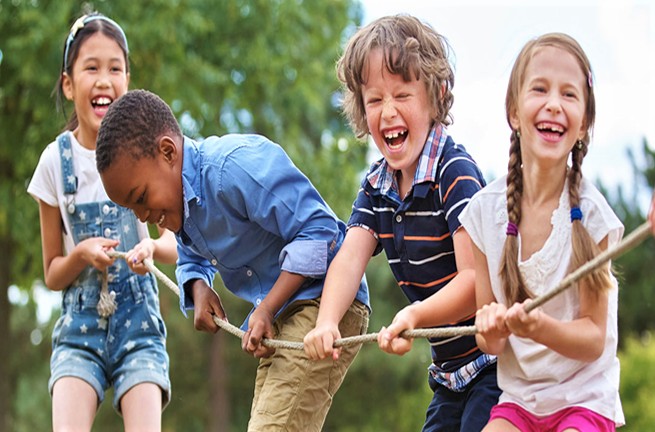 Peel Region parents told The Pointer on Thursday that they were blindsided by the abrupt decision by the boards to close schools if the week-long work-to-rule action by support staff represented by CUPE became a full-blown walkout. Many were scrambling to make arrangements for care for their kids.
Daycare in both Brampton and Mississauga is expensive and scarce, as both cities are childcare deserts, where there is less than one space for every three children in a given postal code. In Brampton, 95 percent of families live in areas considered childcare deserts, while 65 percent of Mississauga children are in the same situation. A school shutdown would also be particularly difficult for many Brampton families, as 60 percent of residents have to commute to work outside of the city every day, according to the 2016 census data. The situation will also be more difficult for the large number of families in the city, many that are relatively new to the country, who rely on shift-work, often in factories. This gives them little flexibility to deal with a complete shutdown of the 401 schools run by the region's public and Catholic boards.
Families whose financial position is precarious will also find it harder to pay for alternative arrangements to look after young school children. The move by the two cities, coming to the rescue, with the province and the union unable to reach a deal, will be particularly helpful for these families, including the large percentage of newcomers who live in both cities and often struggle to make ends meet.
Other parents have told The Pointer they are scrambling to find tutoring to keep their children from falling behind in their educational development.
Parents in other jurisdictions across the province are in the same boat, with public and Catholic boards in Toronto, York and Durham all saying they will cancel school if there's a walkout. In the GTA, only the Halton public board was still holding out as of Friday afternoon.
Roughly 244,000 students will be sitting idle if Peel schools follow through on the announcement.
The Canadian Union of Public Employees contract talks with the province and boards were to resume Friday. "CUPE has secured a return to the bargaining table to continue negotiations with the province and the Council of Trustees' Associations," said a press release from the union's website. Collective agreements between the parties expired on Aug. 31 and the workers have continued to work on good faith. Contracts with the teachers' unions are in similar limbo.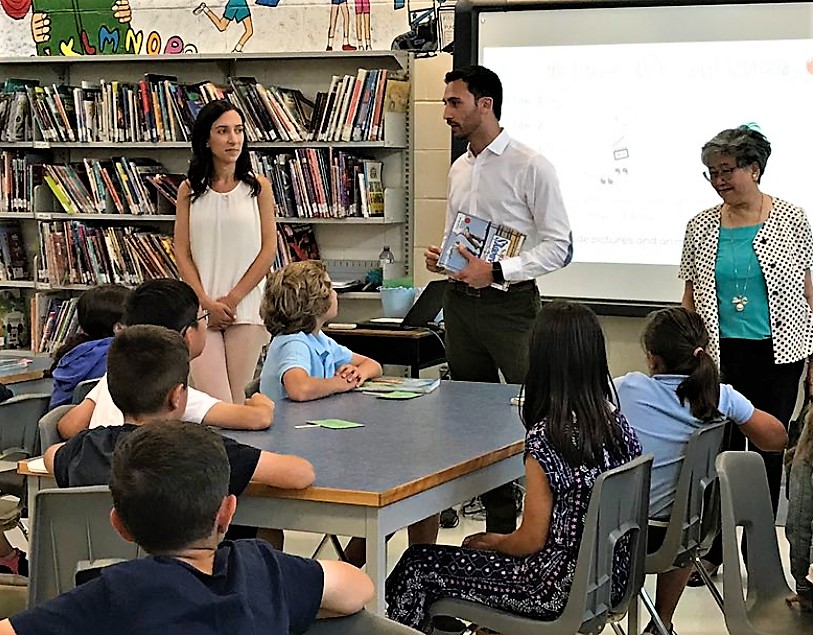 Education Minister Stephen Lecce visits a classroom
CUPE represents more than 55,000 school support staff across the province, such as custodians, secretaries, library technicians and tech assistants — workers essential to the smooth operations of the school and the health and safety of its student body. The work-to-rule campaign of this past week had already resulted in dirtier schools and curtailed services.
Education Minister Stephen Lecce said Friday that there is "credible pathway" to a deal with CUPE, raising hopes that a strike may be averted. "We aren't all horribly far apart on a lot of issues," Lecce told the Toronto Star. "A few issues that will be negotiated at the table over the weekend, but I do believe for families and students themselves that there's a pathway to resolve this, and it rests with, I think largely, the union being reasonable."
Email: [email protected]
Twitter: @mansoortanweer
Submit a correction about this story