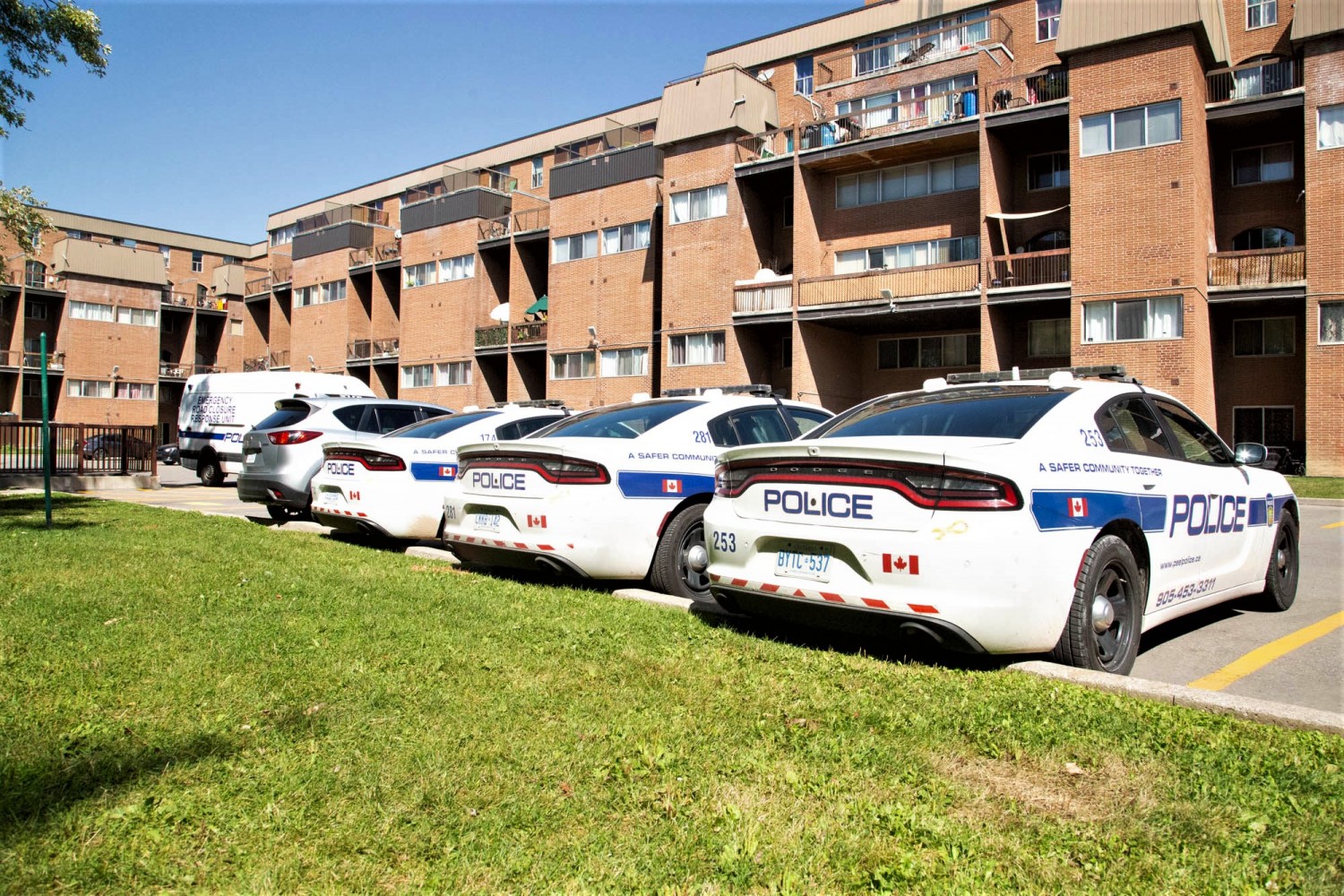 Photos by Mansoor Tanweer
Malton police station one step closer as police board seeks a review of services in the area
A stand-alone police station for the communities of Malton and north Brampton is one step closer, after Mississauga Mayor Bonnie Crombie's motion for a review of police operations and services was carried unanimously at Friday's Peel Police Services Board meeting.
The mass shooting on Sept. 14 in which 17-year-old Jonathan Davis was killed — a few minutes' walk away from where the Malton community police station was located before its closure on Feb. 28, 2018 — was the impetus for Crombie's move to take a deeper look at current police operations in the area, particularly data such as response times to criminal incidents.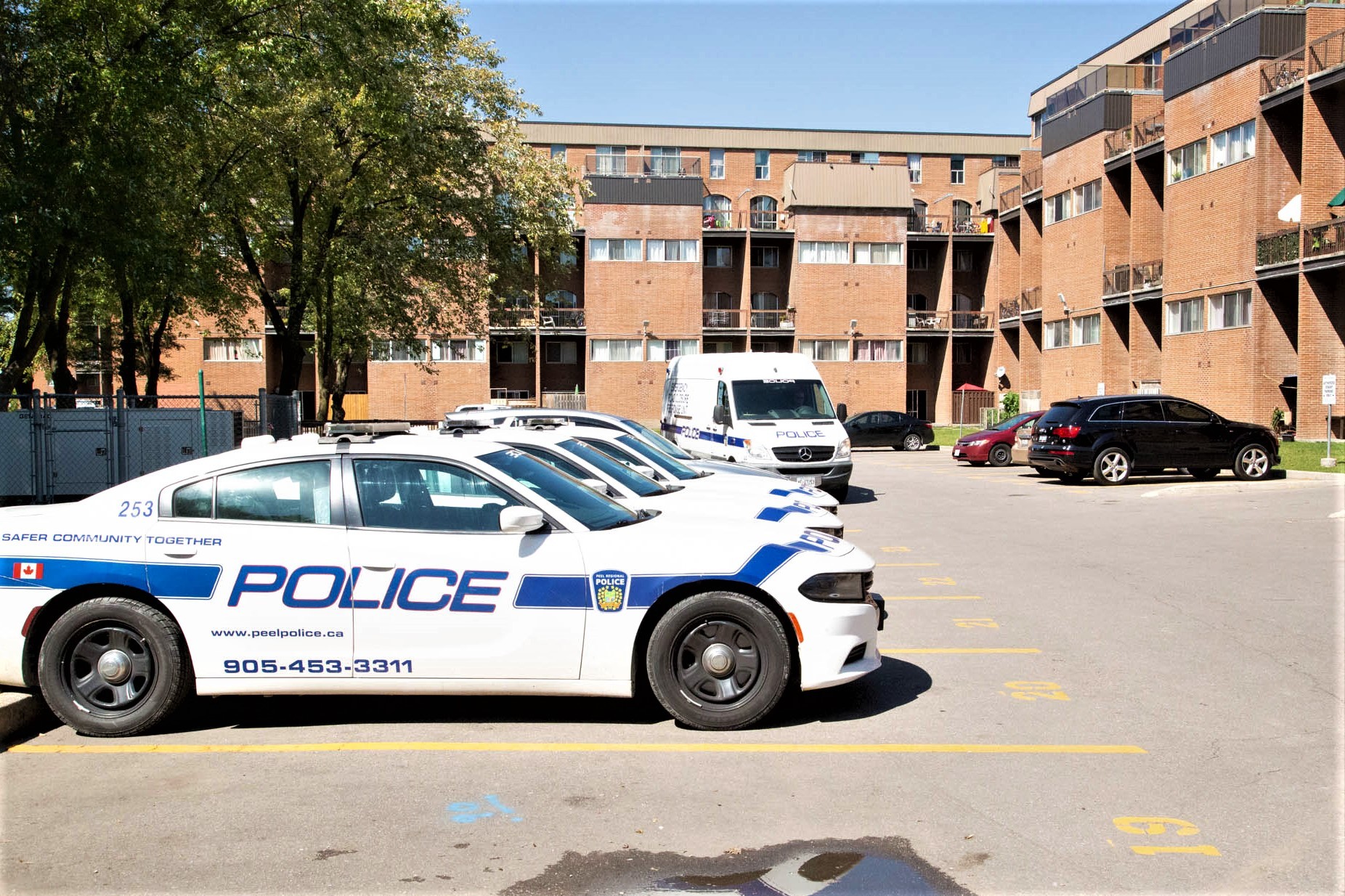 Police on the scene days after the Malton shooting when more than a 130 bullets were fired near a park behind the apartment complex
"I was delighted to have the support of the Police Services Board," Crombie told The Pointer after the meeting. The mayor noted that the timing of this motion is "important" because of the arrival of new Police Chief Nishan Duraiappah on Tuesday. "To put this on his agenda as a very critical item, a critical issue for the Police Services Board of Peel ... he has, now, his marching orders to look at the operational model and to determine where there is a need."
Crombie's motion suggests the current four-division model "has become outdated" given population growth in both Mississauga and Brampton. It also notes that the Peel Police Services Board and Peel Regional Police are in the midst of developing a new three-year strategic plan, and that "the Malton community is a geographically isolated, priority neighbourhood in need of targeted support to help deal with issues including youth at risk, gambling, human trafficking and guns and gangs."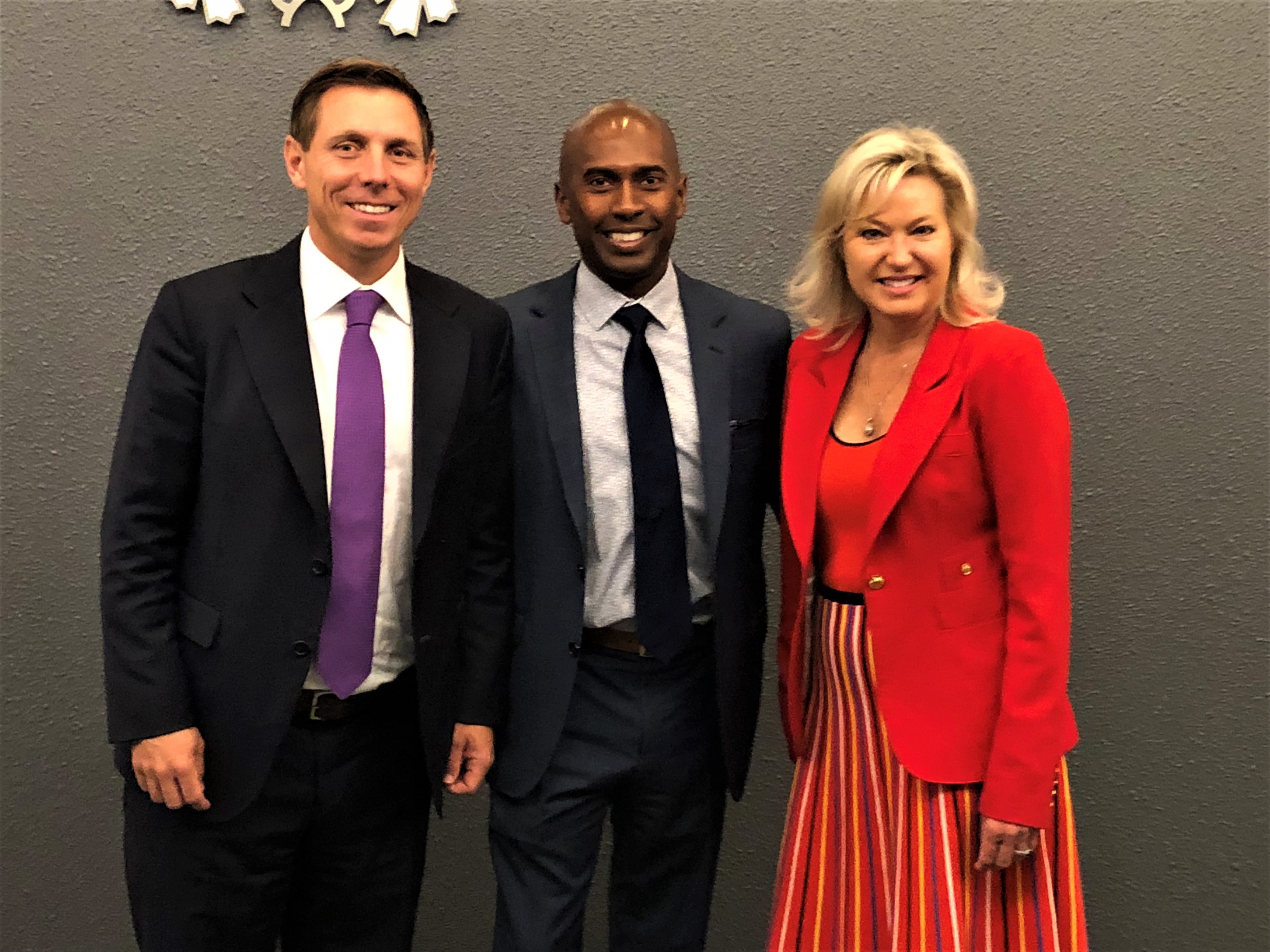 Mississauga Mayor Bonnie Crombie and Brampton Mayor Patrick Brown with new Police Chief Nishan Duraiappah after Thursday's regional council meeting
The motion also speaks about the "perception that significant time passed" before police arrived at the Malton shooting scene. While statistics related to police response times by community are not publicly available, police figures show that "citizen initiated immediate response events" have gradually increased between 2016 and 2018.
In 2016, system-wide, there were 61,053 citizen-initiated police responses; 67,012 in 2017, and 73,586 in 2018. "Immediate response" events were up 10 per cent over 2017.
"There is a lack of policing in Malton because our 21 Division is in Brampton and Malton is a relatively isolated section of Mississauga surrounded by the airport and massive industrial stretches," Carolyn Parrish, Mississauga Ward 5 councillor, told The Pointer days after Jonathan Davis was murdered. "Residents complain that reported break-ins etc. don't get a response for hours." Parrish had waged a campaign to save the Malton Community Police Station, but could not convince former police chief Jennifer Evans to get onboard. The local councillor has since launched a series of petitions to gain widespread support for a stand-alone division in Malton.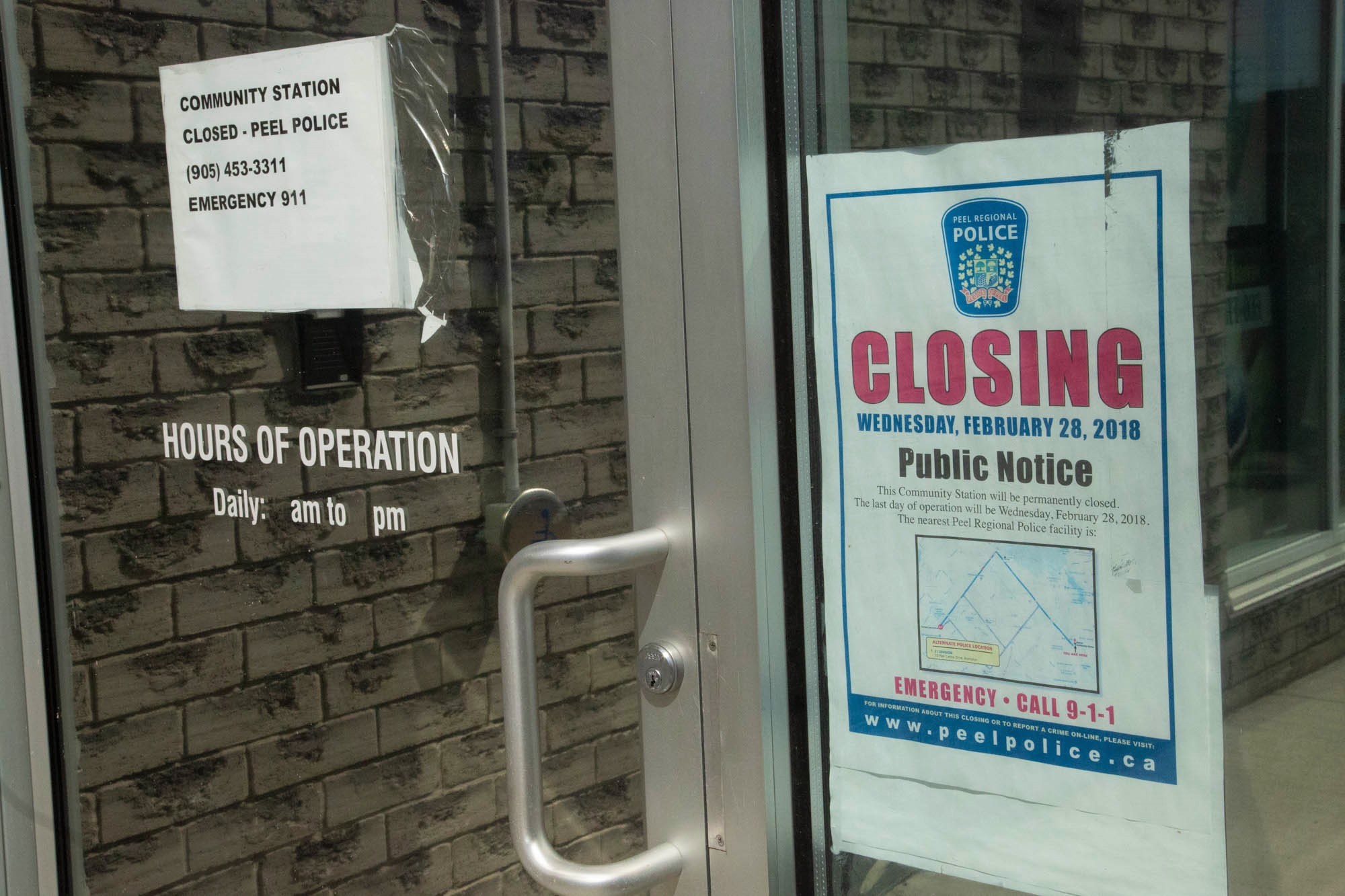 The closed sign still hangs at the old location of the Malton Community Police Station
There have been calls for help for Malton in the wake of the incident, which also left five others injured. Now, the police service will have to take a hard look at what it can do to better address this issue.
The Malton shooting was the tipping point for her and the rest of the police board, Crombie said: "That was the nudge for me to suggest that closing that community station was the wrong path that the previous board had taken. We need to re-look at why that station wasn't open, and why there was a [perceived] delay in response."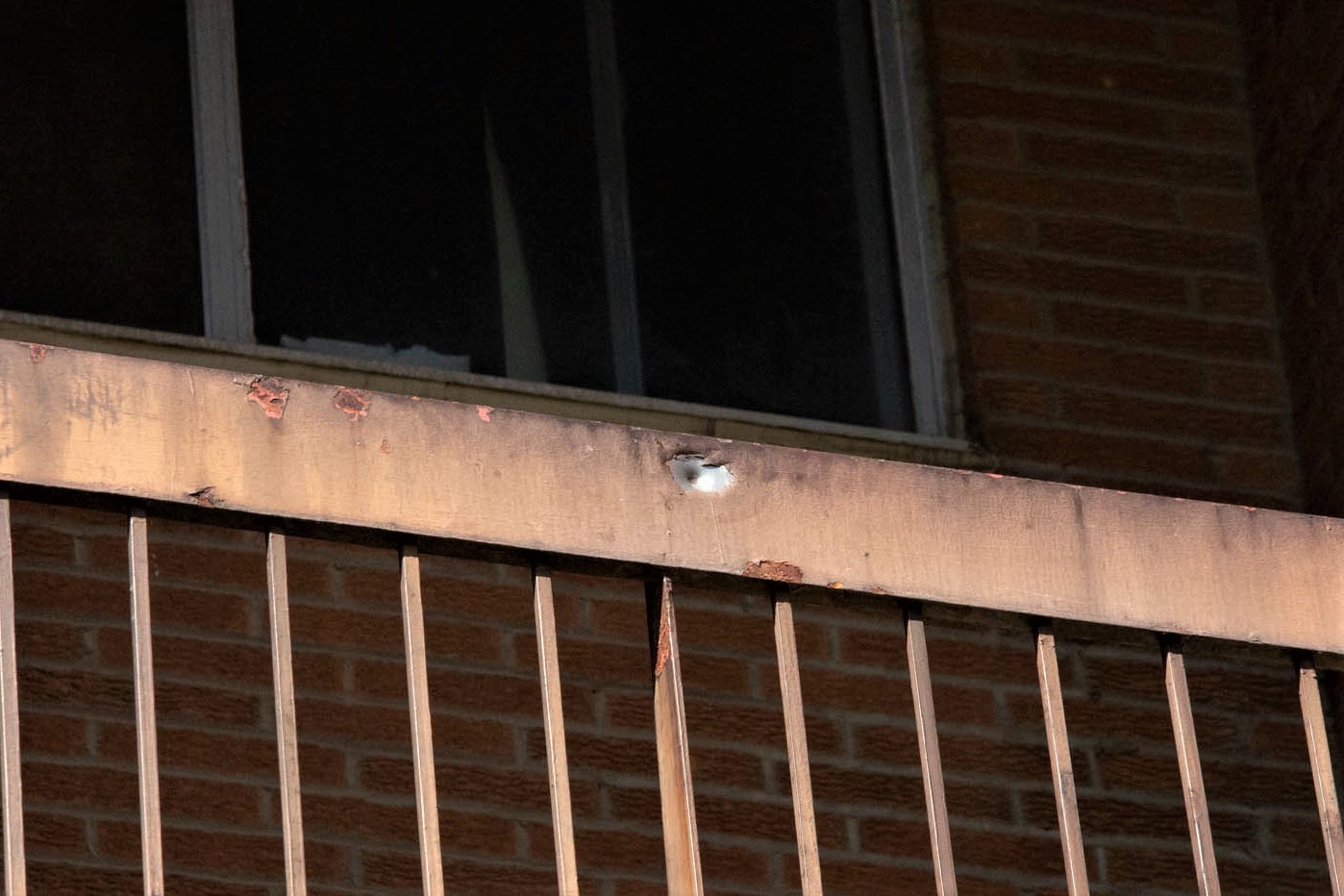 The dent left by one of the more than 130 bullets fired near the Malton apartment complex
Evans had cited high rent as a major reason she pushed the Malton station closure in 2018. Crombie doesn't accept that justification. "I understand those were cost considerations, but sometimes the needs in the community have to take precedence over the cost implications," she said. "I don't think that a community station in a mall is sufficient for the needs in Malton. I think there should be a free-standing station."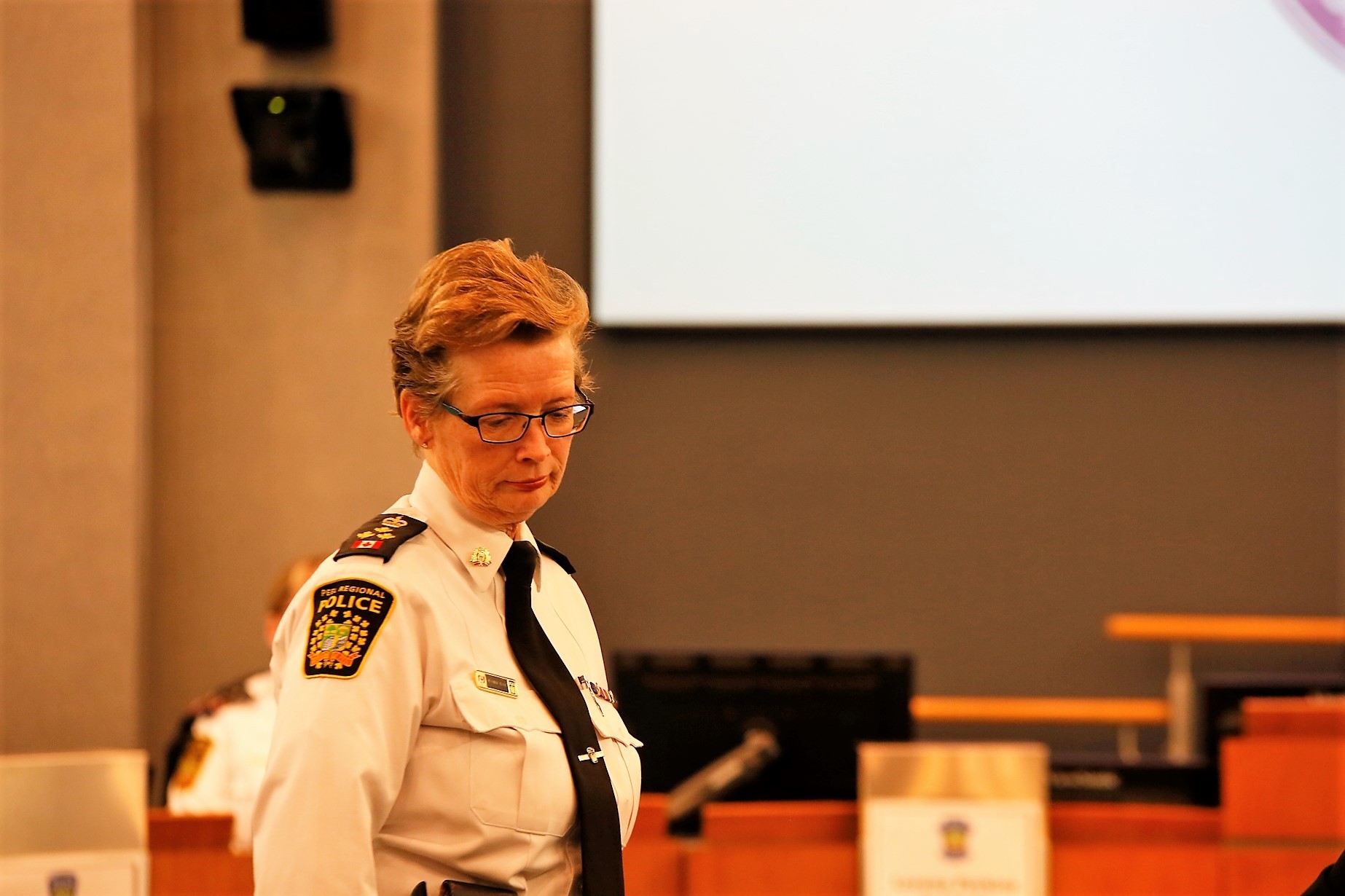 Former chief Jennifer Evans stepped down in January
Brampton Mayor Patrick Brown homed in on the issue of response times in discussing the motion. "I think Bonnie's concerns about response times in Malton were very legitimate. I have similar concerns about areas of Brampton where I'm not seeing the response time I'd like to see," he said. "I know part of that is resources ... the number of officers. But I think this review is healthy. This tragic incident can be, frankly, a reminder that we need to do this review."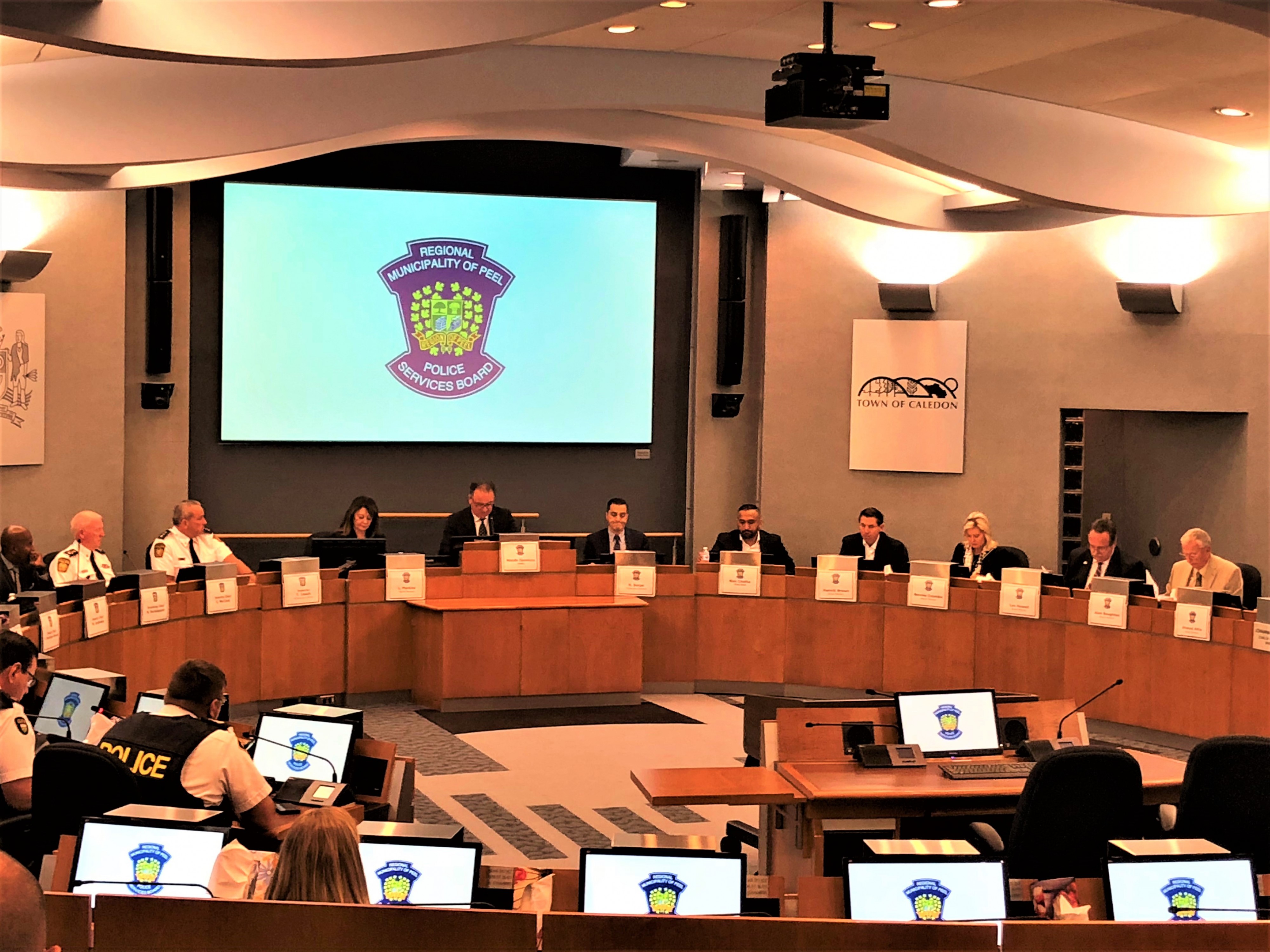 At Friday's police board meeting a motion was passed to review where stations need to be located
Brown seconded Crombie's motion. The Mississauga mayor said the service and operational review will be conducted and presented back to the board by early 2020, possibly in the spring. The cost of a station in Malton is yet to be determined. That community will have a better idea, in early 2020, whether or not it will be getting a free-standing station.
---
The Full Motion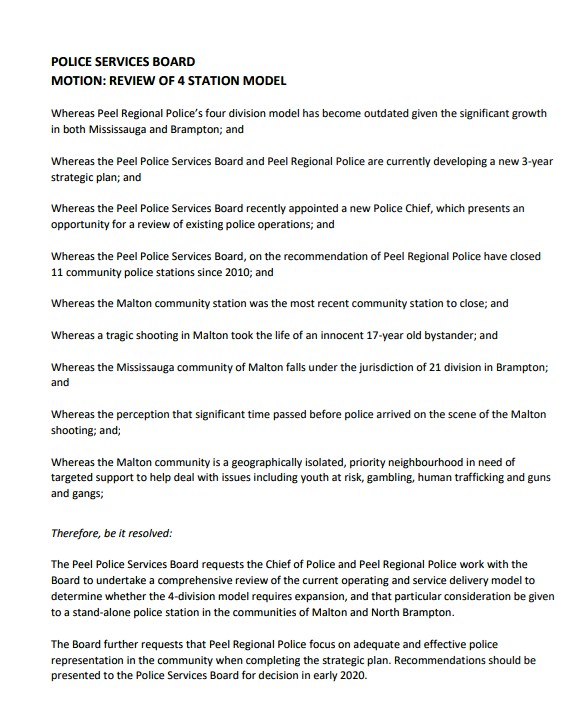 ---
Email: [email protected]
Twitter: @dancalabrett
Submit a correction about this story