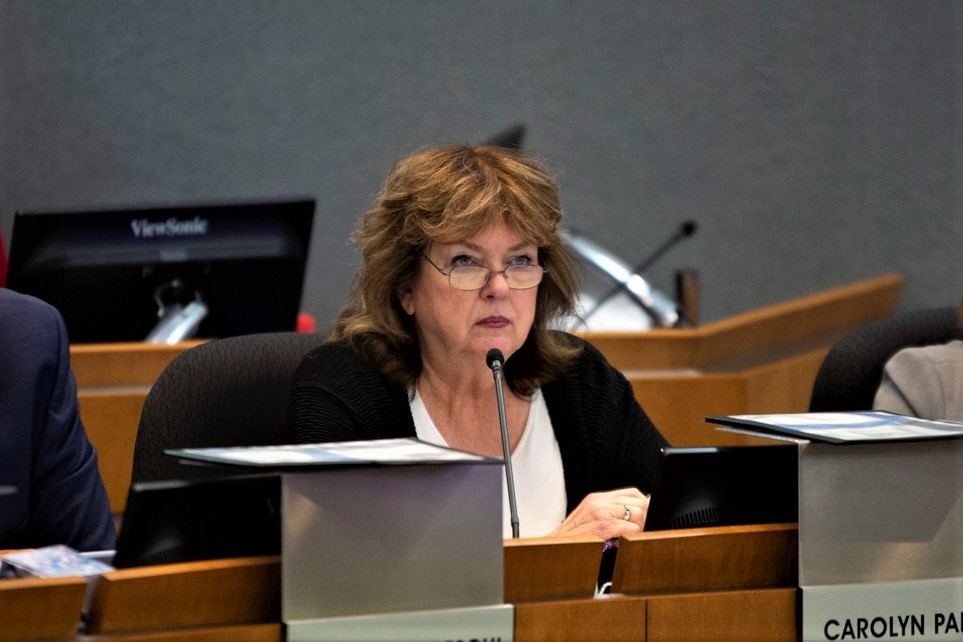 Photos by Mansoor Tanweer
Anxiety spills over at Mississauga council ahead of province's upcoming decision on the city's future
Mississauga Councillor Carolyn Parrish raised a few eyebrows at city council on Wednesday when she suggested regional partner Caledon is thinking of hiring former Peel Region CAO David Szwarc, who was instrumental in an effort earlier this year to undermine Mississauga's exit from Peel.
This summer, Szwarc quietly stepped down after Mississauga councillors learned of his actions — in conjunction with other regional executive leadership members, like Chair Nando Iannicca and CFO Stephen VanOfwegen — in a secretive attempt to discredit Mississauga's case for leaving the Region of Peel.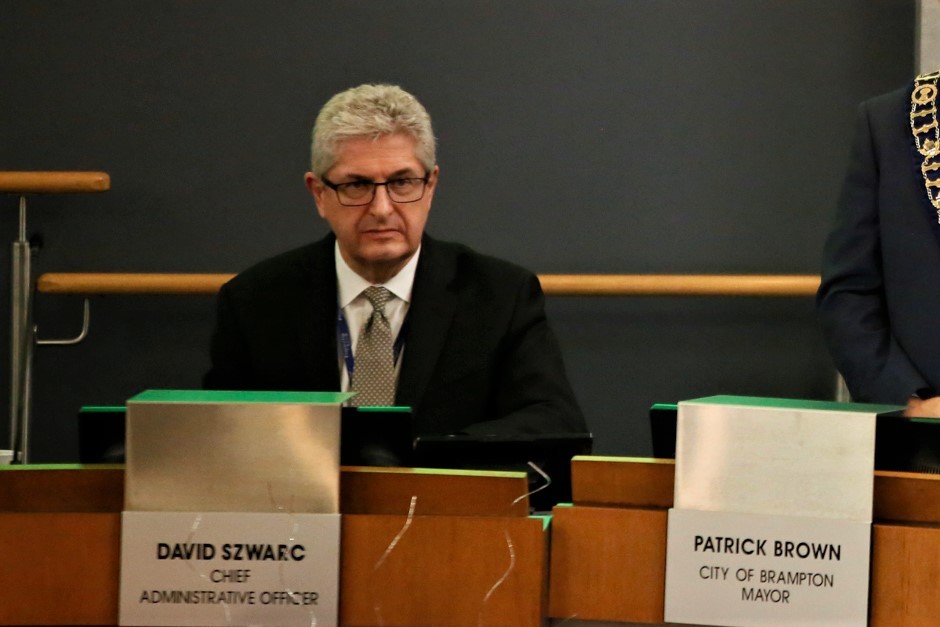 Former Peel Region chief administrative officer David Szwarc
The Town of Caledon's website states that Carey Herd is the Acting Chief Administrative Officer. Town spokesperson David Arbuckle responded to The Pointer's questions about Szwarc's possible appointment to the job in an email, saying only that, "It is Town policy to not comment on human resources related matters. [The] Town of Caledon Council is currently considering next steps as it relates to the Chief Administrative Officer vacancy."
Parrish spelled out her concerns about Szwarc being hired as Caledon's top bureaucrat, suggesting that in that position he could help sway the Doug Ford government to give Caledon what it wants — a status quo outcome in the province's review of Peel's current governance structure.
Caledon wants the region to stay intact, as does Brampton, while Mississauga desperately wants out, to become an independent single-tier municipality like Toronto, Hamilton, Ottawa and other standalone cities.
"I think we have a serious problem here," Parrish said in council on Wednesday. "He's well-connected, obviously, to the senior staff of the region. And after 30 years, he'd still be loyal to them. So we have to be extremely vigilant for the next four, five weeks. I just wish somebody could get Mr. Ford to get a move on with an announcement, one way or the other, so we know how to cope with all this."
Adding to the concern over Szwarc is his employment by Strategy Corp., the Toronto-based public relations and lobbying firm where he now acts as a senior advisor, following his sudden departure from Peel Region after Mississauga councillors learned that he had secretly worked to undermine their position.
Documents obtained through a freedom of information request show that in January, when the region and its three municipalities were thrown into chaos by Ford's snap decision to review the future of several regional governments, Szwarc, at the time Peel's CAO, had planned to get Strategy Corp.'s help as he initiated efforts to discredit a financial report Mississauga was relying on to bolster its argument for leaving Peel.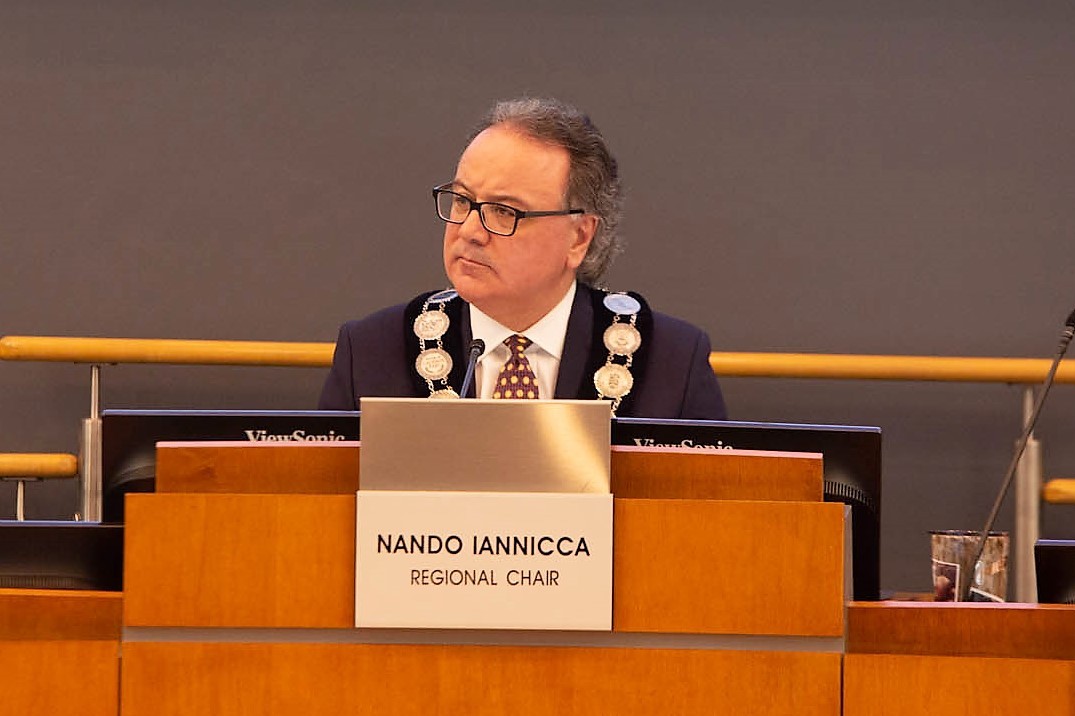 Peel Region Chair and CEO Nando Iannicca
There was already a long history of acrimony between Mississauga and Caledon at the Region of Peel table. Back in 2015, all five Caledon councillors walked out of a council meeting in protest after both Mississauga and Brampton pushed a vote that would have taken power away from Caledon over planning decisions and how population growth would be dealt with.
The motion called for asking Ontario's planning facilitator to intervene and for regional staff to take charge of consultations on repairing Caledon's recurring planning problems. The motion did not go through (a subsequent one months later did strip Caledon of much of its planning authority), as there was no representative for Caledon present for the vote, which is required under regional bylaws. What's more, at that regional council meeting, Councillor Parrish implied that Mayor Allan Thompson was motivated by his own personal land interests when it came to maintaining control of Caledon's planning.
At the time, Thompson angrily stated just before the walkout: "This could be the end of regional government as we know it." More than four years later, the Region of Peel government is still intact, but possibly not for long.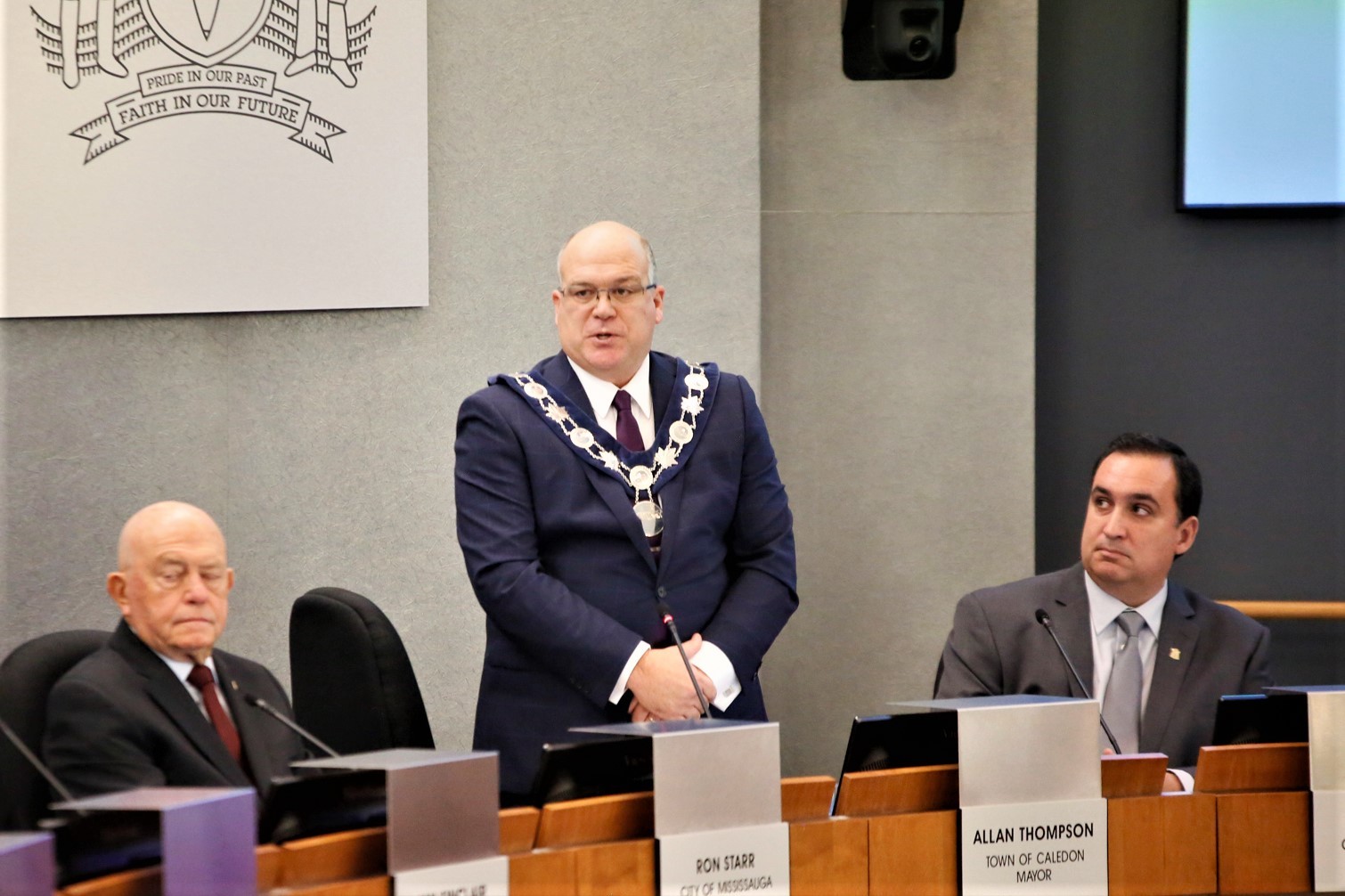 Caledon Mayor Allan Thompson
Mississauga's calls for separation and independence from the region have reached soaring decibels over the past year. In March, city council passed a motion, in principle, to ask the Ontario government for legislation to permit Mississauga to leave the Region of Peel and give political power to the city to decide and fund its own needs and priorities. Mayor Bonnie Crombie began a media campaign — a day after more than 300 residents packed a town hall meeting to discuss the plan — saying that, according to staff analysis, independence would save the city approximately $85 million annually.
The documents obtained under an FOI request show that Szwarc, in mid-January, quietly launched an initiative to hire an independent firm to conduct an analysis that would bolster the regional staff's view that Peel should remain intact, and in the process refute Mississauga's figures. The work, which was conducted by two firms without regional council's knowledge or approval, eventually cost $325,000.
The documents show that consulting firm Deloitte was hired on Feb. 8 to produce a financial analysis that would conclude that keeping the status quo was the ideal option for taxpayers and which would serve as the region's submission to the Ontario government's review.
Caledon eventually stated its position publicly that it wants Peel Region to remain as-is, the same position adopted by Brampton council.
The FOI documents, including copies of emails between senior regional staff, memos, briefing notes and meeting summaries, show that Szwarc, among others, played a significant role in the effort to undermine Mississauga's position. CFO Stephen VanOfwegen said in a Feb. 1 email to two other regional staffers that Szwarc had "asked for a one-pager, bullet point format on the flaws in the Day & Day 2003 report," the third-party report commissioned by Mississauga that showed an exit would save the city the current equivalent of $85 million annually.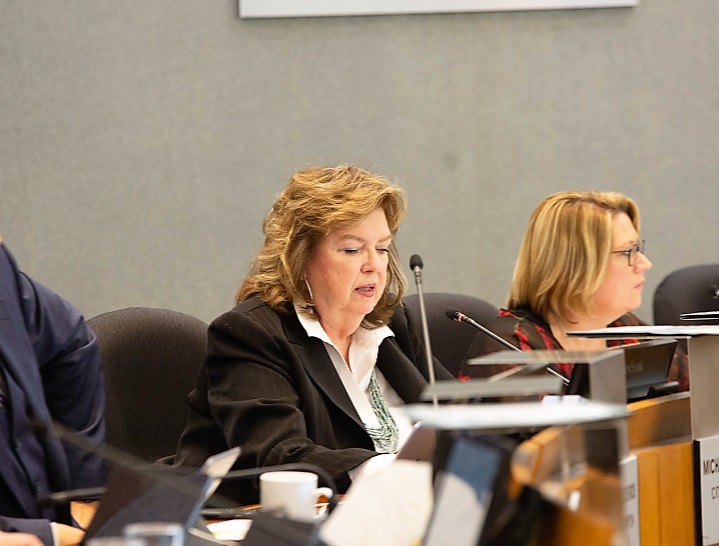 Mississauga Councillor Carolyn Parrish
In a series of March 22 emails, more than a month after regional staff constructed criticism of the Day & Day report, a staffer explained that Deloitte was reluctant to criticize the work of another accounting firm in the company's report for the region. Szwarc responded: "Ok, I think that they could position their presentation in a way that points out the analysis is incomplete — and explain why — and that if they were doing such an analysis they would not use population as the basis because … in other words, critique the report not the company."
When it was learned how Szwarc and other executive leaders had handled the regional governance review and the Deloitte report, Mississauga councillors were outraged.
Parrish proposed earlier this month, at a regional council committee meeting, changes to bylaws that would significantly lower the upper limit on contracts that regional staff could enter into without direct approval by elected officials. Her proposal also calls for strengthening oversight on expenditures below the new limits. Under her proposal, all projects greater than $50,000 would have to go to regional council for approval, compared with the current limit of $250,000.
An announcement about the Regional Governance Review — and whether or not Mississauga will remain in the Region of Peel — is expected by the end of October, Parrish said.
Email: [email protected]
Twitter: @dancalabrett
Submit a correction about this story