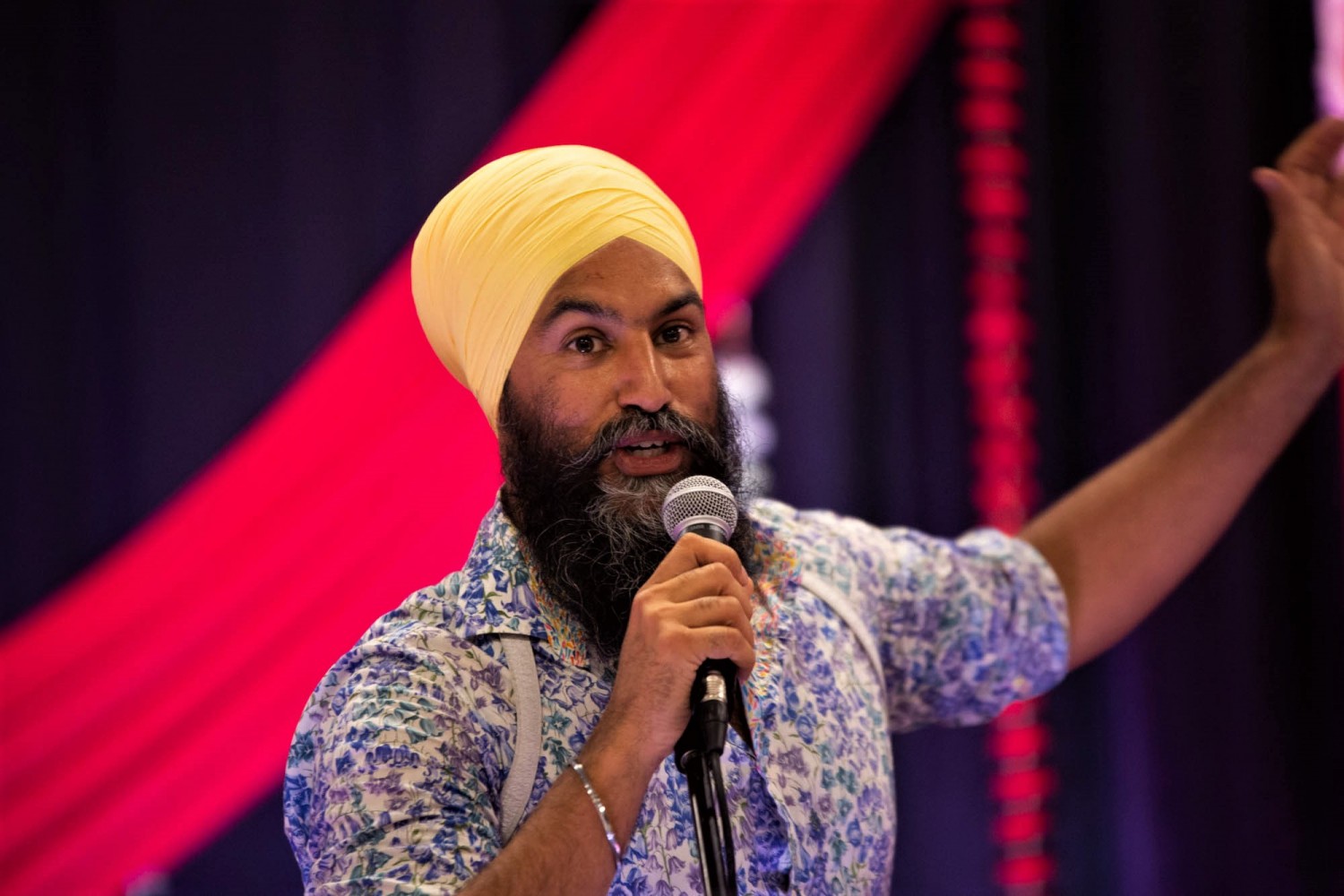 Photos by Mansoor Tanweer & Joel Wittnebel/Courtesy Nikki Clarke/NDP Party of Canada
Singh's NDP finally completes slate of federal candidates in Mississauga after slow start
After a slow start, the New Democratic Party has finally listed candidates in all 11 federal ridings in Mississauga and Brampton. Though Brampton's five hopefuls were made public before the campaign officially began, neighbouring Mississauga has lagged behind. Both cities are seen as crucial in the upcoming election, with no shortage of issues for federal parties to address.
When the writ dropped on Sept. 11, the NDP had just two candidates in Mississauga — a problem that was replicated around the country. The party's shortage of potential MPs was widely seen as evidence of internal chaos. Despite the party's decent showing in the 2015 election, pollsters are predicting that Jagmeet Singh and the NDP are now in danger of losing official party status.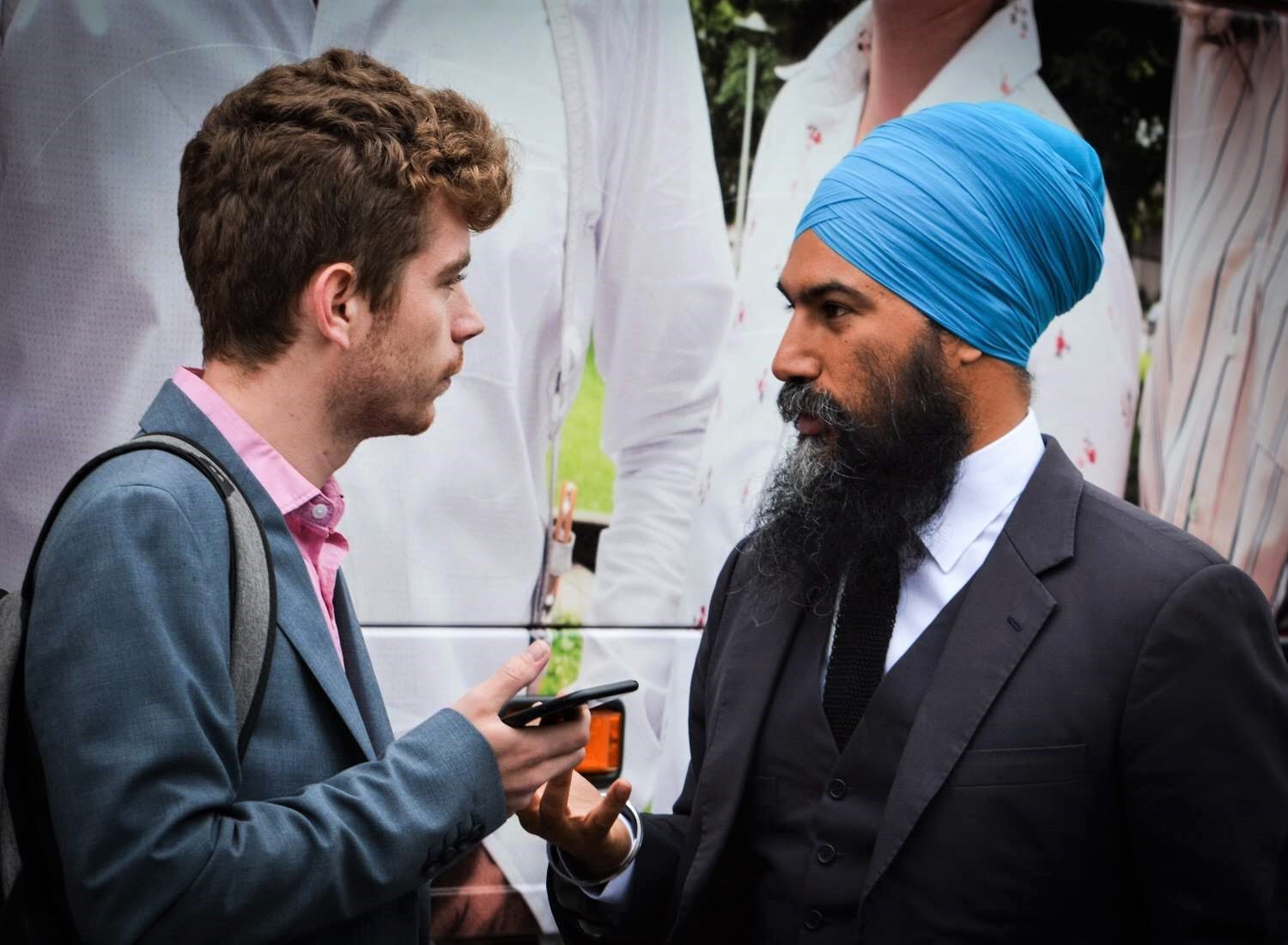 In Brampton, the NDP has already committed serious resources and time to it's five federal candidates. On the second day of the campaign, Jagmeet Singh was in the city promising to expand Peel Memorial and build a brand new hospital. Since then, Saranjit Singh (Brampton East), Jordan Boswell (Brampton Centre), Melissa Edwards (Brampton North), Mandeep Kaur (Brampton South) and Navjit Kaur (Brampton West) have been extremely vocal and active. Only last week, the candidates went to a local dental practice to re-announce the party's plans for free dental care.
The NDP's pledge to build 500,000 affordable units across Canada will also have serious traction in Mississauga and Brampton, though it is unclear where they will be built. Recent reporting by The Pointer has highlighted the chronic housing shortage in the Region of Peel, something which Mississauga Mayor Bonnie Crombie is making an issue through her campaign, Mississauga Matters. A worrying 70 percent of low-income households, who earn less than $59,165 per year, are not living in "affordable" housing, while the region's waiting list for affordable housing in June 2018 sat at 13,597. Applicants on that list currently face a six year wait for access to an affordable unit.
Though the NDP did not boast a full slate of candidates across the region when the campaign period began, it is clear that some of the party's policies could hold particular appeal to those living in the area. With Jagmeet Singh promising a new hospital to Brampton, the NDP's complete list of candidates in Mississauga will be waiting with bated breath to see what promises the leadership can make to their ridings as the campaign continues.
Nikki Clarke, in Mississauga–Malton, was the first NDP candidate to be declared, before the official campaign period. The five candidates joining her under the orange banner are Salman Tariq (Mississauga–Erin Mills), Sarah Walji (Mississauga Centre), Tom Takacs (Mississauga East–Cooksville), Adam Laughton (Mississauga–Lakeshore) and Samir Girguis (Mississauga–Streetsville).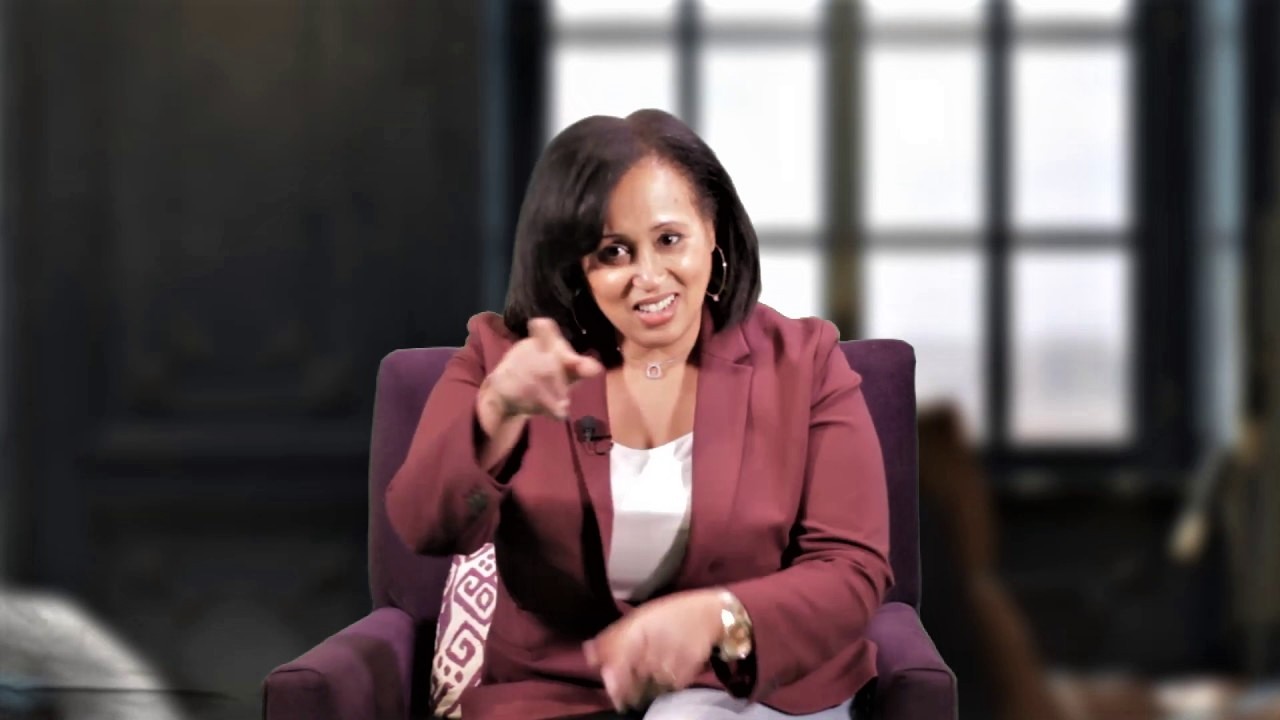 Nikki Clarke, the NDP candidate for Mississauga–Malton
Tariq, running in the riding of Mississauga–Erin Mills, works as a consultant in the education business, dealing particularly with foreign students. He is also a community volunteer. His candidate page lists climate change and a strong economy among his priorities. Walji, competing for Mississauga Centre, is a registered nurse who studied global health at McMaster University and has been involved with various nursing and student organizations. Describing herself in her Twitter biography as a "youth advocate," the NDP candidate is a "young nurse" member of the board of the international advocacy group Nursing Now.
Takacs, the NDP's hopeful in Mississauga East–Cooksville, is a master electrician who ran in the same riding in the provincial election in 2018. The 20-year Mississauga resident works in Peel traffic maintenance engineering and teaches at Humber and Durham college as well as night school for electrical contract workers.
The NDP's remaining two candidates, though, seem to have little public presence. Laughton, in Mississauga–Lakeshore, has no social media listed on the NDP candidates page or a campaign website. Girguis, listed for Mississauga–Streetsville, also offers no information, with a search result featuring a family therapist based in Mississauga, possibly revealing the candidate.
The Liberals and the Conservatives had announced all of their candidates for Mississauga before the official start of the campaign. Although Conservative Ghada Melek has been the subject of controversy over her past social media comments about Islamic extremism and her anti-LGBTQ views, no candidates have stepped down and both parties' slates have remained filled.
Now that the NDP also has a full slate, the party can offer an option in every riding in the city. However, low polling numbers — poll aggregator 338Canada lists the NDP in fourth place behind the Green Party in Mississauga–Lakeshore — leave the party's new candidates with an uphill battle. The near-anonymity of at least two will make that task no easier.
The leadership, though, will certainly not be giving up on Mississauga yet. With significant time invested in Brampton and a policy slate which addresses some of the issues in Mississauga, the final few weeks of the election will be crucial. Six candidates will now be going door to door in their ridings, explaining their party's vision to the public. Behind the scenes, they will be waiting for a visit from Jagmeet Singh to boost their campaign. If a new hospital is the carrot the NDP are offering Brampton, what leadership resources are coming Mississauga's way?
@isaaccallan
Submit a correction about this story