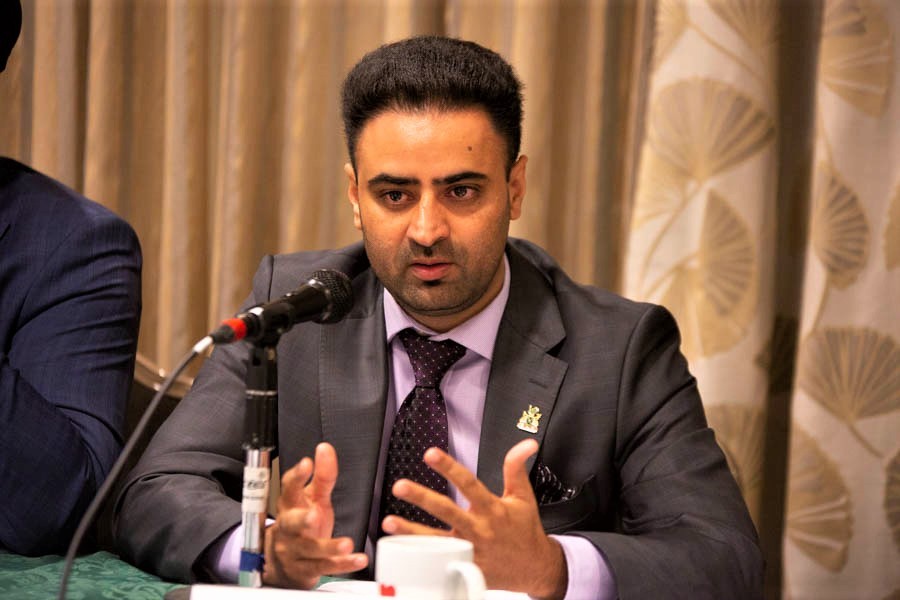 Photos by Mansoor Tanweer
Brampton MPP Amarjot Sandhu pleads guilty after being charged with operating illegal basement suites weeks before he was elected
Brampton West MPP Amarjot Sandhu, while campaigning to get that job last year, was charged with four non-criminal offences under provincial law related to having illegal secondary suites at two properties he owns, court documents show. He pleaded guilty on those charges three weeks ago and was given a suspended sentence.
City of Brampton bylaw enforcement charged him prior to the June 2018 election with having unregistered secondary suites at 58 Sandy Beach Rd. and 39 Duffield Rd. Both properties are in Brampton, where the city is fighting to bring an estimated 30,000 to 50,000 basement apartments up to code, as set out by provincial legislation and city bylaws. Sandhu was charged under the provincial planning act for committing the "offence of using or permitting the use of lands for purposes not permitted … namely a secondary suite." He was also charged under the 2015 city bylaw brought in to regulate secondary suites with "failing to register a second unit in a two unit house."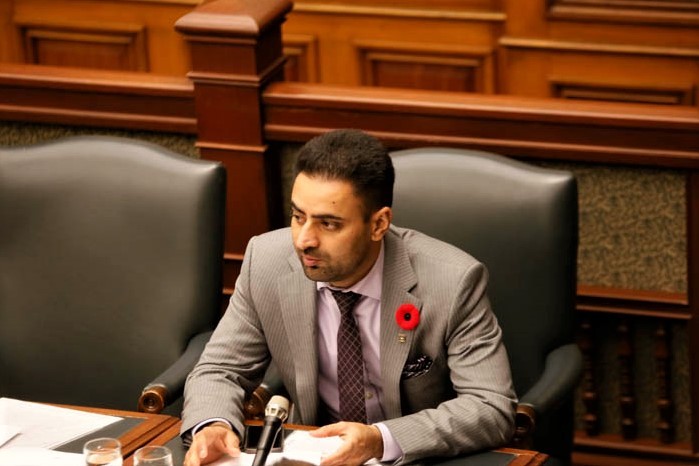 Brampton West MPP Amarjot Sandhu entered a guilty plea three weeks ago on charges of operating illegal secondary suites
Following his guilty plea on Sept. 4, Sandhu said in an emailed statement to The Pointer that the situation had been blown out of proportion. "The properties were already converted into secondary suites before I owned them," he said.
The exact nature of the violations — such as which particular building requirements were not met or what inspections had not been carried out, among others — is not clear from the court documents. The 2015 bylaw stipulates a range of requirements, including that there may be no more than one extra unit in a home, that the unit must be smaller than the main home, that the unit has safe exit through escape windows and at least a 1.2-metre-wide path leading to the entrance of the suite, and that the property has a total of three parking spaces, to name a few.
"A few inconsistencies [were] brought to my notice by the municipal authority after I bought the residential units, including its usage. After this, I immediately acted as advised by the municipal authorities to secure the compliance for such residential units," Sandhu elaborated. "After waiting for over six months, I have already been able to receive the compliance according to the City bylaws for 58 Sandy Beach Road in January 2019 and awaiting the permit for the secondary unit for 39 Duffield Road, as it has already passed the necessary inspections."
However, it appears neither suite has yet been registered as required. City spokesperson Alex Vesia said that "Second units at the residences of 58 Sandy Beach Rd and 39 Duffield Rd are not registered with the City." The City's list of registered two-unit dwellings verifies that assertion; neither address can be found on the list, which was last updated on Sept. 23 (Monday).
Vesia added: "The owners of both properties were convicted on four charges (two per property) with a combined fine of $5,000 (including Victim Fine Surcharge)." A victim fine surcharge is an additional charge, under the Provincial Offences Act, added to a fine, which is added to a pool of money meant to help victims. It's not clear who the victims might be in this case. They could be tenants living in the unregulated suite, but that is hard to verify.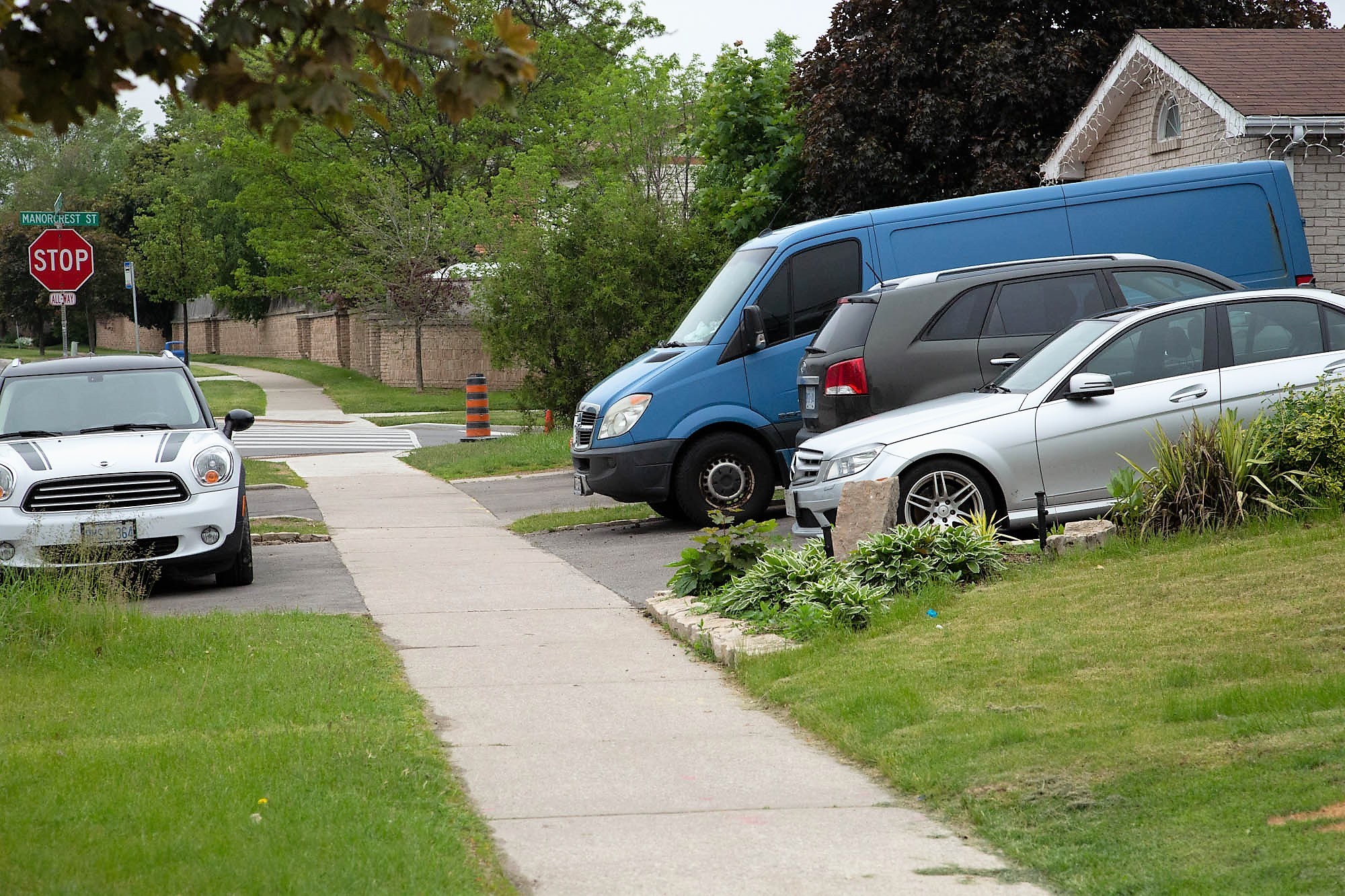 It's estimated there are between 30,000 and 50,000 illegal secondary suites in Brampton, forcing taxpayers to subsidize costs for services
Sandhu did not say whether he was collecting rent from tenants living in the suites. MPPs disclose their financial assets on the website of the Office of the Integrity Commissioner. Sandhu has the property at 58 Sandy Beach Road listed as an investment property, with a line of credit from TD Bank and a mortgage from Royal Bank of Canada.
Sandhu, like some other owners of secondary suites, called for streamlining and easing some regulations applied to two-dwelling units. "As you are aware, and as the people in Brampton also understand, receiving compliance for secondary suites in residential units is a long and difficult process, which undoubtedly can be simplified," he said. "I would urge the municipal government in Brampton to look into this issue raised by thousands of homeowners, as it takes an unreasonably long time to receive the compliance/permits in such cases. The City government should make it more user-friendly and time-bound."
Email: [email protected]
Twitter: @mansoortanweer
Submit a correction about this story