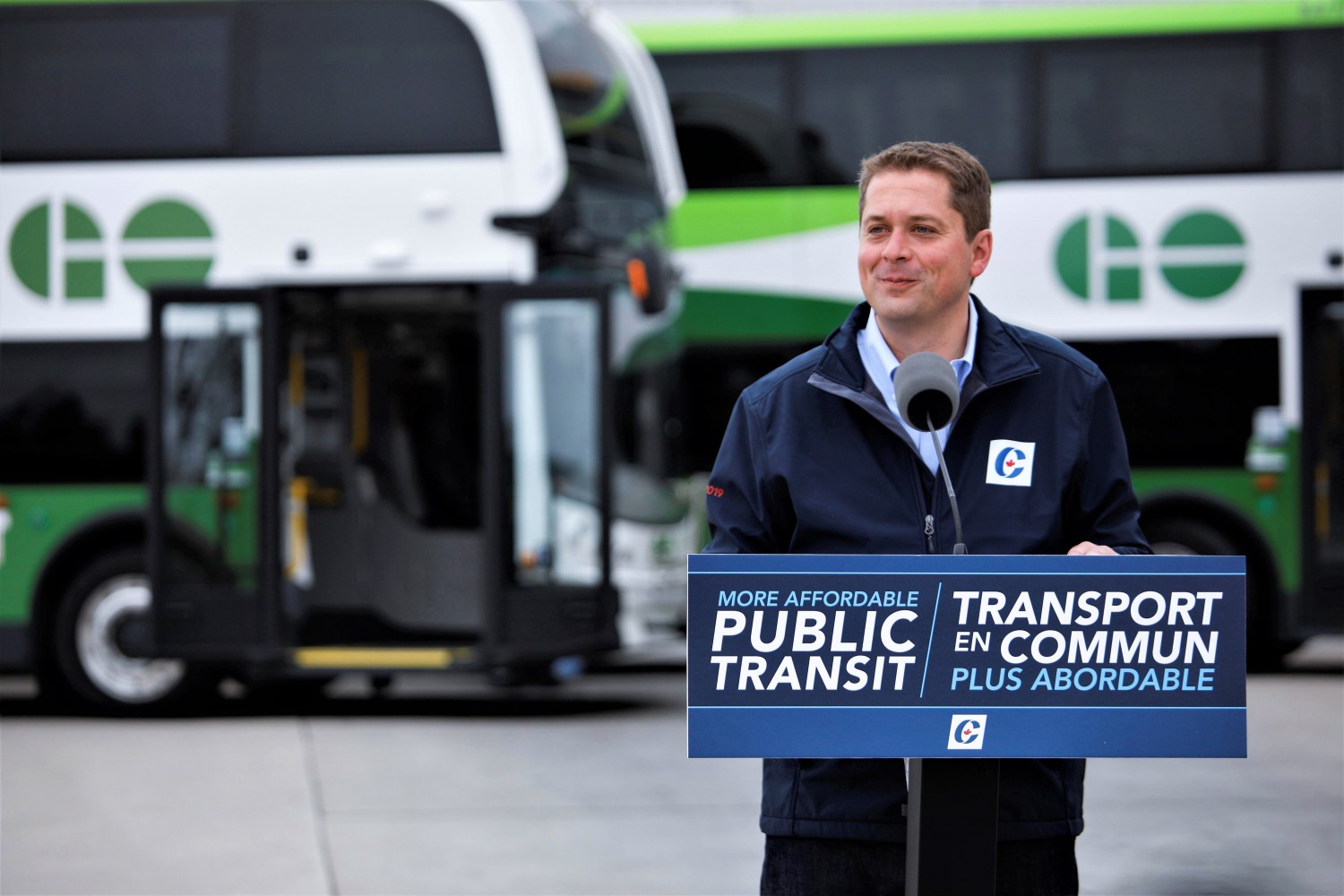 Photos by Mansoor Tanweer/Conservative Party of Canada
What is behind Peel's swing-riding record?
If your average Mississauga or Brampton riding was an individual, she or he might be described one of two ways: as an indecisive voter whose mood changes with the wind, or an enlightened non-partisan with a carefully considered, nuanced take on the issues.
Other than the Conservative stronghold of Caledon, Peel ridings flipped completely from Liberal to Conservative in the 2011 election. Since at least 2004, central and southern Peel had been safe for the Liberals, with occasional variations here and there. (Mississauga–Erindale was an island of blue in the 2008 election.) The blue wave of 2011 changed that equation. But in the following election, in 2015, the seats all reverted back to the Liberals.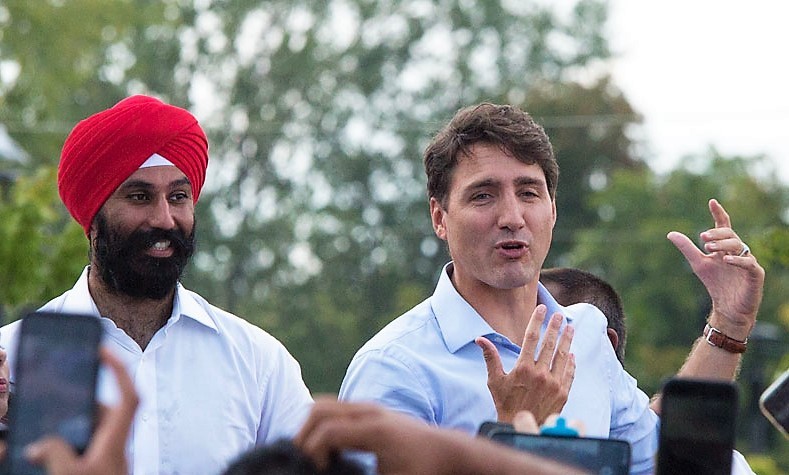 What could be behind this phenomenon, one rare in Canadian politics?
One reason for the flip in 2011 was the weak showing of Michael Ignatieff, who led the Liberal party at the time. Previous to his party's catastrophic defeat, the government of Stephen Harper had run consecutive minority governments. Ignatieff's handling of the election that year gave Harper an opening to form a majority. Ignatieff lost his own riding of Etobicoke–Lakeshore. And the NDP was propelled to Official Opposition status for the first time in history.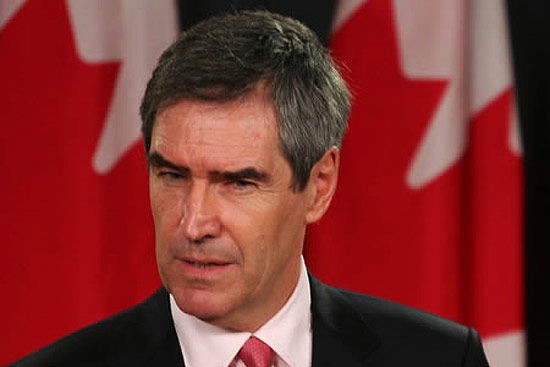 Former Liberal leader Michael Ignatieff
Another factor was probably the aggressive electioneering that year by Jason Kenney, now the premier of Alberta, who held numerous portfolios under Harper, including minister of multiculturalism. His political schmoozing of the GTA and its large visible-minority populations included visits to Hindu cultural centres in Markham and a forum on persecution of Muslims in Mississauga; it also shored up support from various communities in Brampton.
However, Kenney wasn't able to replicate the success of those efforts in 2015. A greater emphasis on the immigration issue, with Justin Trudeau promising to make family reunification easier, may have contributed to the Liberals' popularity among visible minorities in Peel. Kenney's comments on the niqab during the campaign may not have helped matters, either.
The increasingly diverse population of Mississauga and Brampton could be a factor in the ridings' volatility. The Canadian Global Affairs Institute, in a 2017 paper, pointed to 41 swing ridings in Canada, including some in Brampton and Mississauga, which feature populations that are more than 50 percent visible minorities. It predicted that those 41 ridings would tilt the election come October. Andrew Griffith, author of Multiculturalism in Canada: Evidence and Anecdote, calls them "battleground ridings."
"They're potential ridings that can switch from one party to another. These battleground ridings are those that are new-Canadian–rich, mainly in the suburbs, Lower Mainland, B.C., and the 905 in Southern Ontario," Griffith is quoted in the paper. "Of course, that has an ongoing implication for the electoral strategies of the various parties."
Wilfred Day, of Fair Vote for Canada, has a different take. Day is an "electoral expert" for the advocacy group, which is calling for proportional representation in Parliament and blames Canada's first-past-the-post (FPTP) voting system for democratic dysfunction.
"One of the problems with first-past-the-post electoral system is that small swings in public support will result in large swings in [results]," Day told The Pointer.
"You've got Brampton, where a small swing in support results in a whole city swinging from red to blue overnight, because [the differences] all happened to be marginal."
That was the case with the race for the Bramalea–Gore–Malton riding where Bal Gosal beat Liberal Gurbax Mahli by 6 percentage points. Day believes results like that across Peel's ridings are inherently unfair and that proportional systems, which in some way award seats based on the proportion of votes each party garners are "more stable."
The public mood is another matter. Conversations with random Peel voters on the street found a number of long-time Liberal supporters looking to jump ship, vote Liberal again begrudgingly, or just unsure. "I haven't decided at this point," said George Fitzgerald, 74, a Bramptonian and retired public sector worker. He has traditionally been a Liberal supporter and voted for Justin Trudeau in 2015 but has decided he doesn't "particularly care for Trudeau." He also doesn't trust Andrew Scheer or his party, but is intrigued by Jagmeet Singh, thanks to his promise to build another hospital in Brampton. "In all probability, I'll probably vote NDP for those reasons, and the simple fact that he hasn't done anything wrong yet."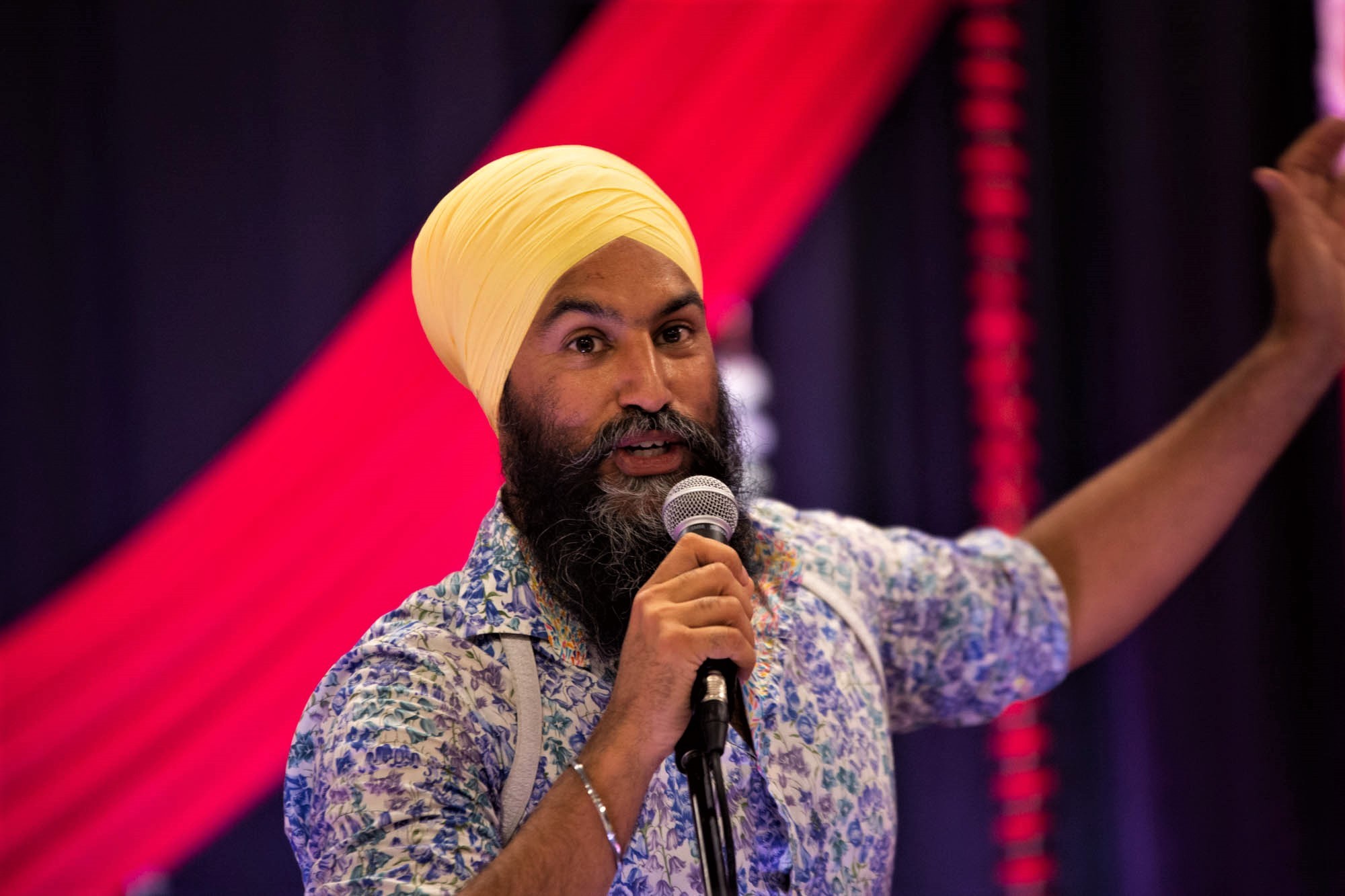 Irene Horensma, 61, was also a Liberal supporter who said she has lost trust in Trudeau because of the SNC-Lavalin scandal. She does not want to vote for the Conservatives so, like Fitzgerald, is looking to the NDP. "He is not a trustworthy person," she said of Trudeau. "The issue with Lavalin, I know there was something odd about that. Something incorrect, and that is of his doing, because the lady (Jody Wilson-Raybould) would step down for a reason. So she wouldn't have to speak against him."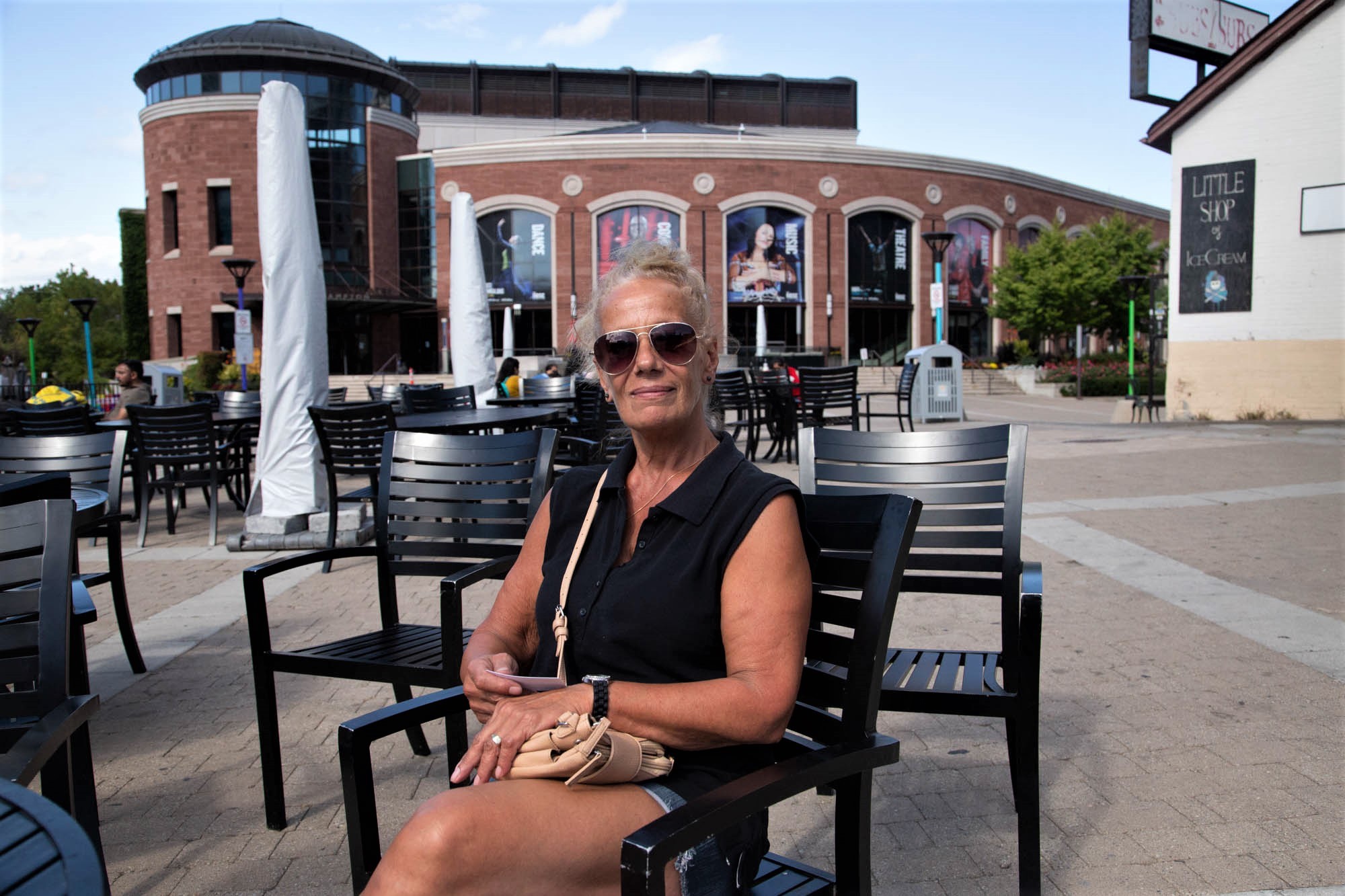 Brampton resident Irene Horensma
Beth Wigmore has always voted Liberal and probably will again, she says, despite Trudeau's image having lost luster over recent scandals. She doesn't like the Conservatives, and says the NDP "are all over the place. I wish it was the NDP of a couple of years ago, with Jack Layton … I don't have confidence in any of our parties right now."
"I would tend to agree ... that Mississauga and Brampton don't have any loyalty to a particular party. I would be one of them, because I won't vote [for] Andrew Scheer," said Stephen Lavergne, a Mississauga resident of 26 years. He's never voted Liberal in his life, he said, but he's still uncertain, as to which party will get his vote, 28 days out from the election.
He said it won't be Scheer—not due to the Conservative Leader's policies so much, but more to do with the candidate as a person. "He rubs me the wrong way—[his] expressions, personality," Lavergne said. One way or another, he'll be changing course this election. "I don't know if I'll vote Liberal, but I know I won't vote Conservative. And I've been a Conservative for 40 years."
The fact that every Brampton and Mississauga seat went blue in 2011 and then Liberal in 2015 doesn't surprise 58-year-old Mississauga resident John Perrotta." I'm not surprised, because there's a lot of immigrants in Mississauga and Brampton. I think they get different ideologies," he said. Perrotta added how, when his parents came to Canada from Italy in the late 1950s and early 1960s, like many immigrants of the day they voted Liberal. His father continues to be a faithful Liberal voter, ignoring the flipping that's gone on more generally in the two cities.
"I think that's changing a little bit now. Right away, [immigrant voters] are not just voting Liberal just because you're Italian and you have Italian heritage—that's what it seemed like," Perrotta said. Although Perrotta voted for Stephen Harper's Conservatives in 2015, he said he won't be voting to put Trudeau back in the PM's office. At the same time, he's not certain if he'll vote Conservative. "I'm leaning that way, I think," Perrotta said. Perrotta notes that he's mostly voted Liberal in the past, but he's not sold on Trudeau: he doesn't like his personality; and he thinks he lacks the experience to be prime minister. "He was a teacher," he said. "Just because your last name's Trudeau and your father was the prime minister, doesn't mean you have the qualifications to be a prime minister."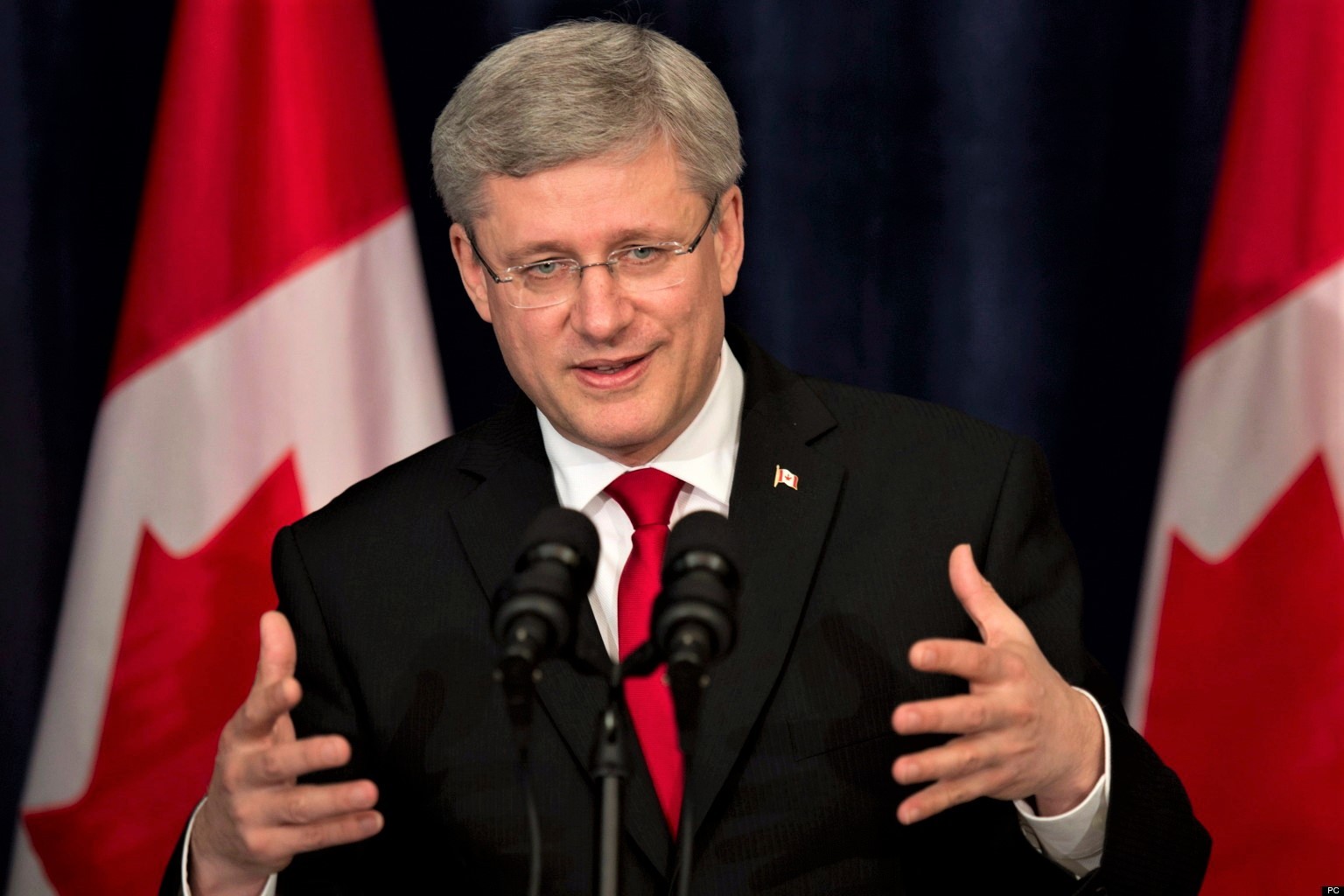 Former prime minister Stephen Harper
Ewa Stanczykowska, a Mississauga resident of 23 years originally from Poland, said that when she first came to Canada, she voted for the Liberal party. "I found them more democratic and less aggressive," she said. But she has mostly voted Conservative over her roughly 30 years in Canada. Broken promises from the Liberals, specifically when former prime minister Jean Chrétien said he would replace the GST in the early 1990s, have stuck with her.
"Liberals are promising [things] to people; most of the cases it's never done. I think sometimes people go Liberal because they see what is promised," she said. "Let's say, legalizing cannabis was something that people in Mississauga and Brampton thought was wonderful. It's created a lot of problems, and it's still a problem. There's still a black market in cannabis, and there's still people doing it."
@mansoortanweer
@dancalebret
Submit a correction about this story