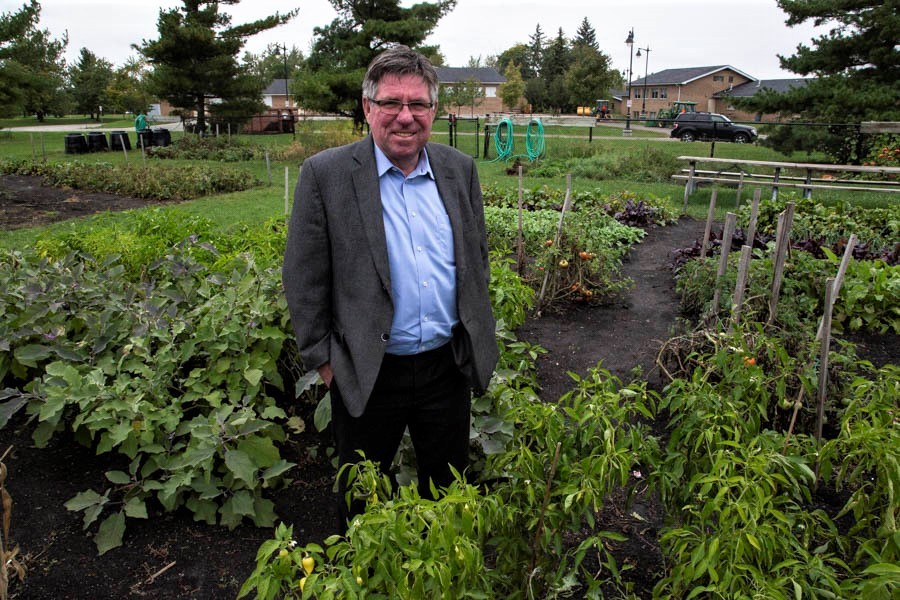 Photos by Mansoor Tanweer/Flickr
Brampton looking to private sector for help as battle against climate change heats up
Facing an uphill battle to do its part to fight climate change, Brampton City Council is planning to enlist the help of the private sector in a variety of ways, particularly in establishing the Institute for Sustainable Brampton, an arm's length agency that will help guide the city toward a greener future.
Having declared a climate emergency in June, a staff report to be presented to council on Wednesday highlights the incredible task the city will have to undertake to achieve emissions reduction targets in line with the Paris Agreement.
"I made it pretty clear to some of the councillors who are jumping on the bandwagon that this is something that we have to really look at seriously," Councillor Doug Whillans told The Pointer. Whillans is hopeful that climate mitigation and adaptation strategies will be a major part of the 2020 budget discussion, adding that he is "pretty confident" council can create real change "with very little impact on the taxpayer."
Brampton Councillor Doug Whillans thinks the city needs the help of the private sector to meet environmental targets
With Mayor Patrick Brown in Boston on Sunday to lobby for foreign direct investment, now seems as good a time as any to begin working with businesses and companies in the Flower City to reduce its overall carbon footprint.
In particular, the private sector is expected to be instrumental in supporting the Institute for Sustainable Brampton, which will initially be funded by the city and later by the private sector, as it works at coordinating various environmental measures.
Plans for such an organization materialized back in February, after a presentation to council by David Laing, chair of Bike Brampton. In August, council officially signalled that it planned to move forward with the project, which staff argued was central to the vision of Brampton 2040: Living the Mosaic, the city's blueprint for a more livable, sustainable urban environment of the future. The purpose of the institute will be two-fold: to work with Sheridan College, among others, on research and academic projects, while encouraging green enterprises and helping to boost environmental talent in Brampton.
An update on the city's climate emergency declaration said the city, Sheridan College and Region of Peel are working together with Kennedy Consulting Ltd. and Redesign Network to establish a full mandate for the soon-to-be-born Institute.
Whillans, though, told The Pointer this was a key area of private-sector involvement he had identified for the city's climate plans. "The Institute for Sustainable Brampton is going to be an arm's-length organization," he said. "I think we may provide some seed money to get started, but then it is looking more and more like Sheridan College will take the lead on that. It will be self-sustained, so they are going to have to find private funding partners — those would be partnerships from businesses; the funding wouldn't all come from the city."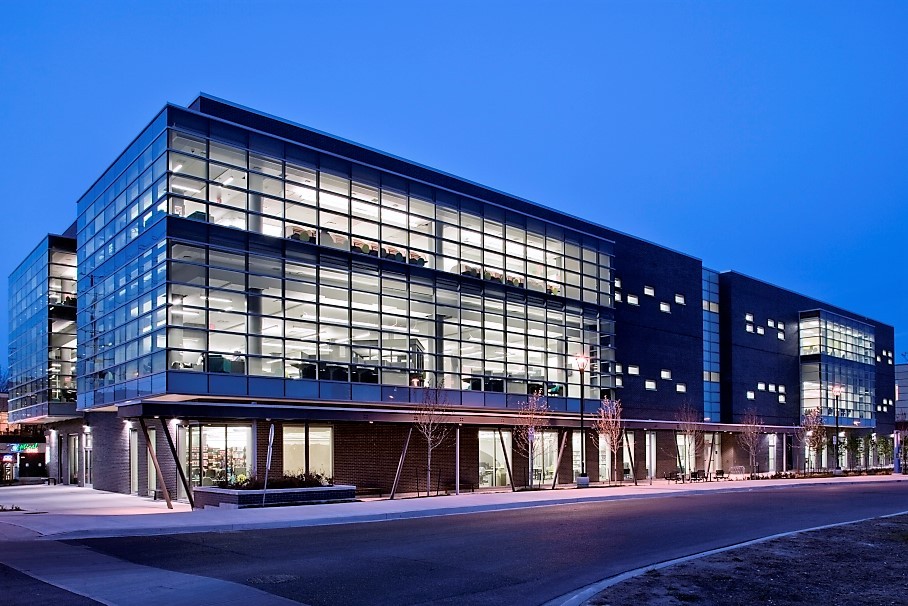 Sheridan College in Brampton could be a key partner for the city
The focus of the Institute will be on energy and energy consumption, as Whillans says broadening the focus too much would dilute the results. "If we try to focus on anything else — other municipalities have tried it — it goes sideways. You lose the focus real quick," Whillans explained, arguing that energy was a sensible place to start as that represents the "biggest cost."
The staff update on Brampton's climate emergency declaration is not all good news, though. A second element of the plan involves joining the Global Covenant of Mayors for Climate and Energy (GCoM), a coalition of municipal leaders from around the world devoted to reducing carbon emissions.
But there are some key requirements which, reflecting Brampton's late arrival to the game, that could block the city's entry into the GCoM. In an underwhelming list of just four bullet points, staff lay bare the long road facing Brampton.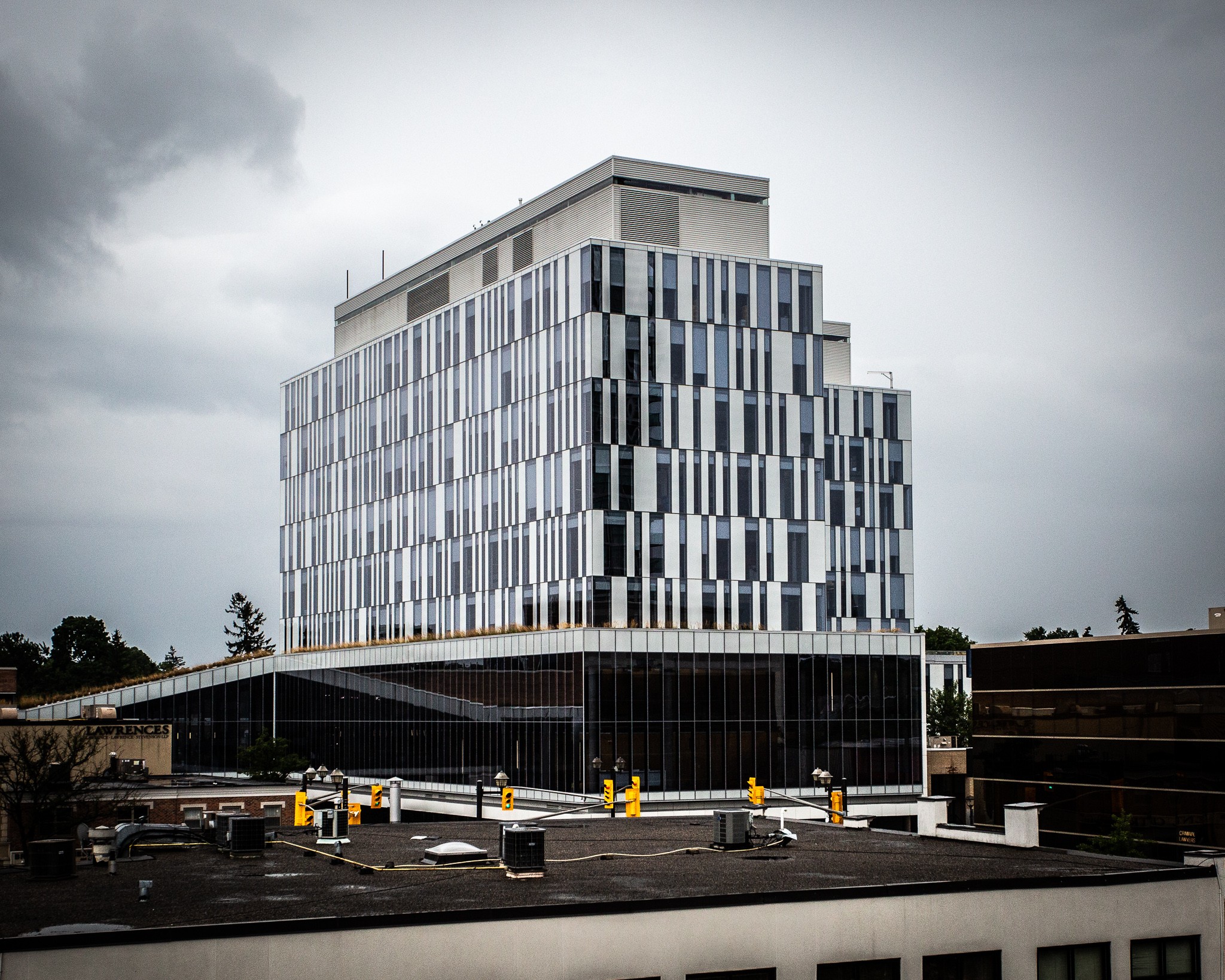 The city's new West Tower building downtown
The first requirement to join the GCoM is to develop a greenhouse gas emissions inventory. The city must also "assess climate risks and vulnerability of Brampton." Third, the city has to "define" its climate mitigation, resilience and energy targets, and create "full climate action plans." Though these demands look short on paper, each refers to a relatively large task for city staff and council to tackle before they will be welcomed into the international group.
However, Whillans was positive about Brampton's chances. He felt he and his colleagues were ready to tackle the hurdles. "We have already started working on that," he said. "Our energy management plan has elements to reduce greenhouse gas. These [requirements] are all there if you want to get funding from the federal government anyway."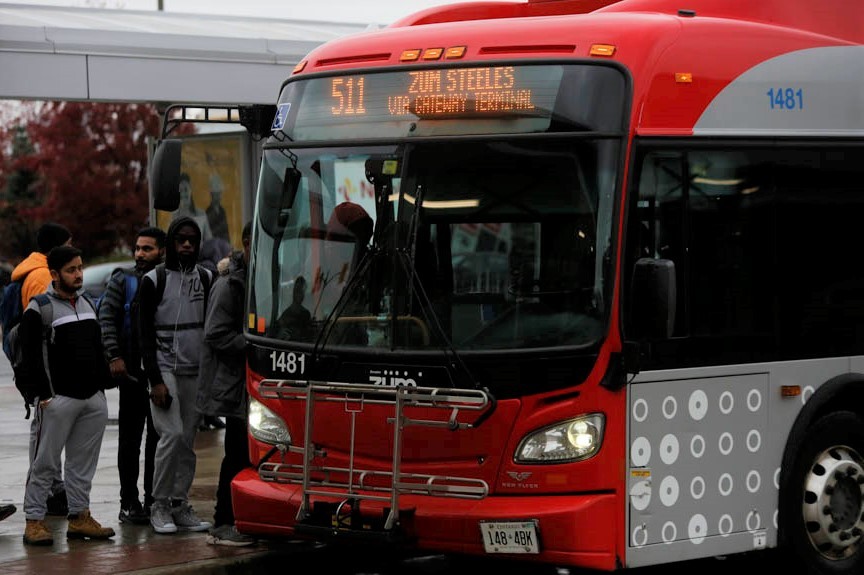 Making sure all city vehicles are part of the clean, green movement is one of many areas council will have to look at
He added that plans to reduce emissions by 30 percent by 2030 and 80 percent by 2050 will be harder to achieve for Brampton than for neighbouring municipalities such as Mississauga. "A lot of municipalities are boasting because they reduced their emissions by a certain percent, but a lot of that was when they got rid of coal [-burning power plants]."
"When they got rid of that [Lakeview power plant] there was a big reduction in emissions. It was sort of automatic, right?" Whillans chuckled. "A lot of those guys were boasting they had removed that much, but a lot of it was attributed to the reduction in coal burning."
The climate emergency update report is scheduled to be heard by council on Wednesday (Sept. 25), with only a few questions from councillors and the mayor expected. Yet, the relatively short and simple report offers major challenges to the city that will require closer cooperation between the public and private sectors.
With the Institute for Sustainable Brampton project gearing up to test the waters for such a partnership, more environmental projects could look to secure business funding as the city's climate crisis grows more acute.
@isaaccallan
Submit a correction about this story