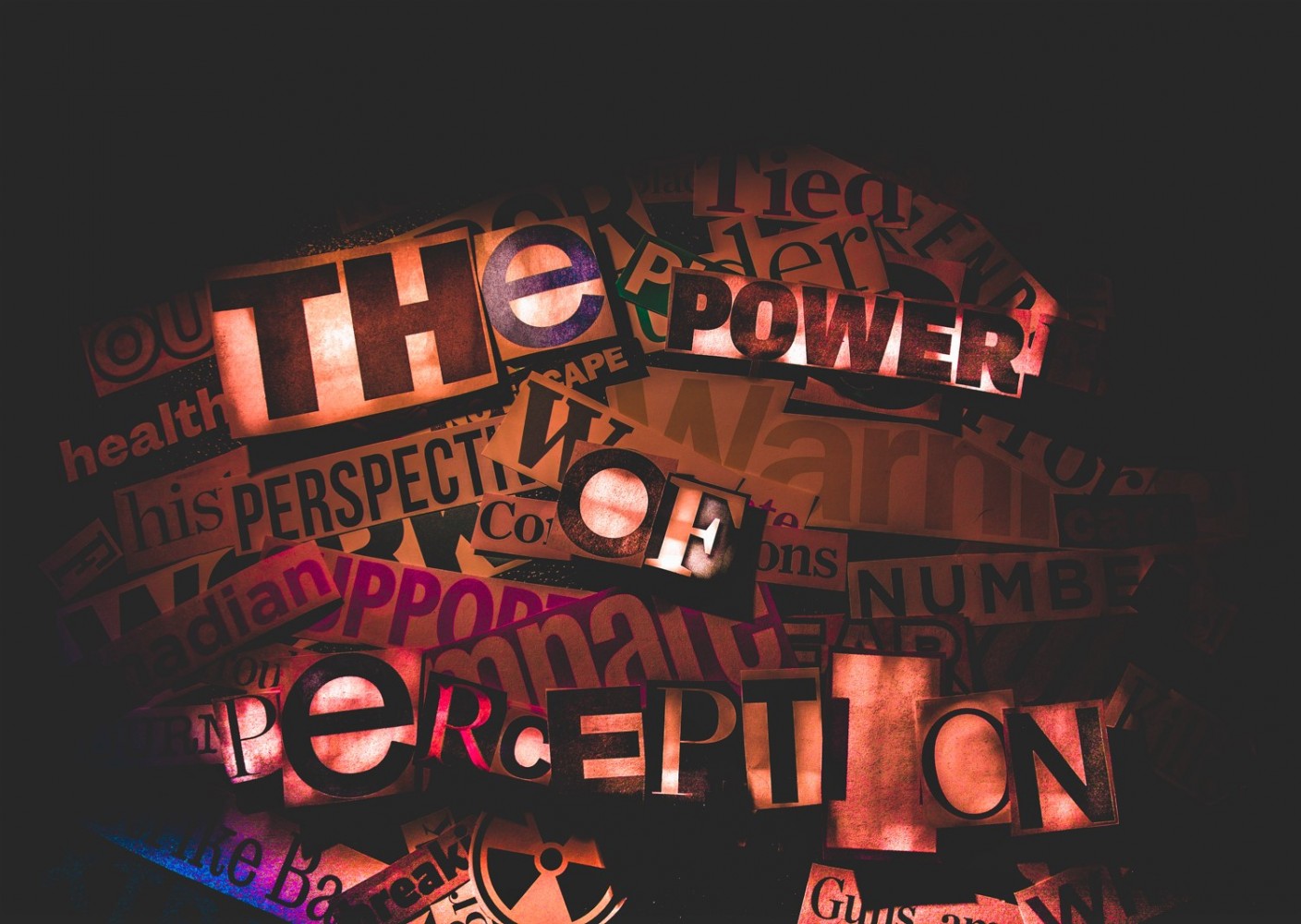 Photos by Joel Wittnebel and Mansoor Tanweer/Photo illustration Joel Wittnebel/Graphs and slides Peel police/Screen grab YouTube
The power of perception during a violent year in two cities – Part 1 – Winter 
One Day in January
Jan. 12, 2018, was a bitterly cold night. The temperature plummeted from a high of 10C to -14C, double the distance down the mercury than the historical average. It was a surprising drop that caught residents by surprise and was greeted with dread by anyone who needed to be outside on that bitter night.
For Peel police officers, the start of the year had been fairly routine after a terrible end to 2017 as a man was run down in a commercial plaza on New Year's Eve. The first 12 days of 2018 had seen success, with officers arresting three men in connection to a shooting the past August. It was a big win to start the year, one soon to be forgotten as the calmness of the winter night that had settled over the country's sixth largest city was shattered.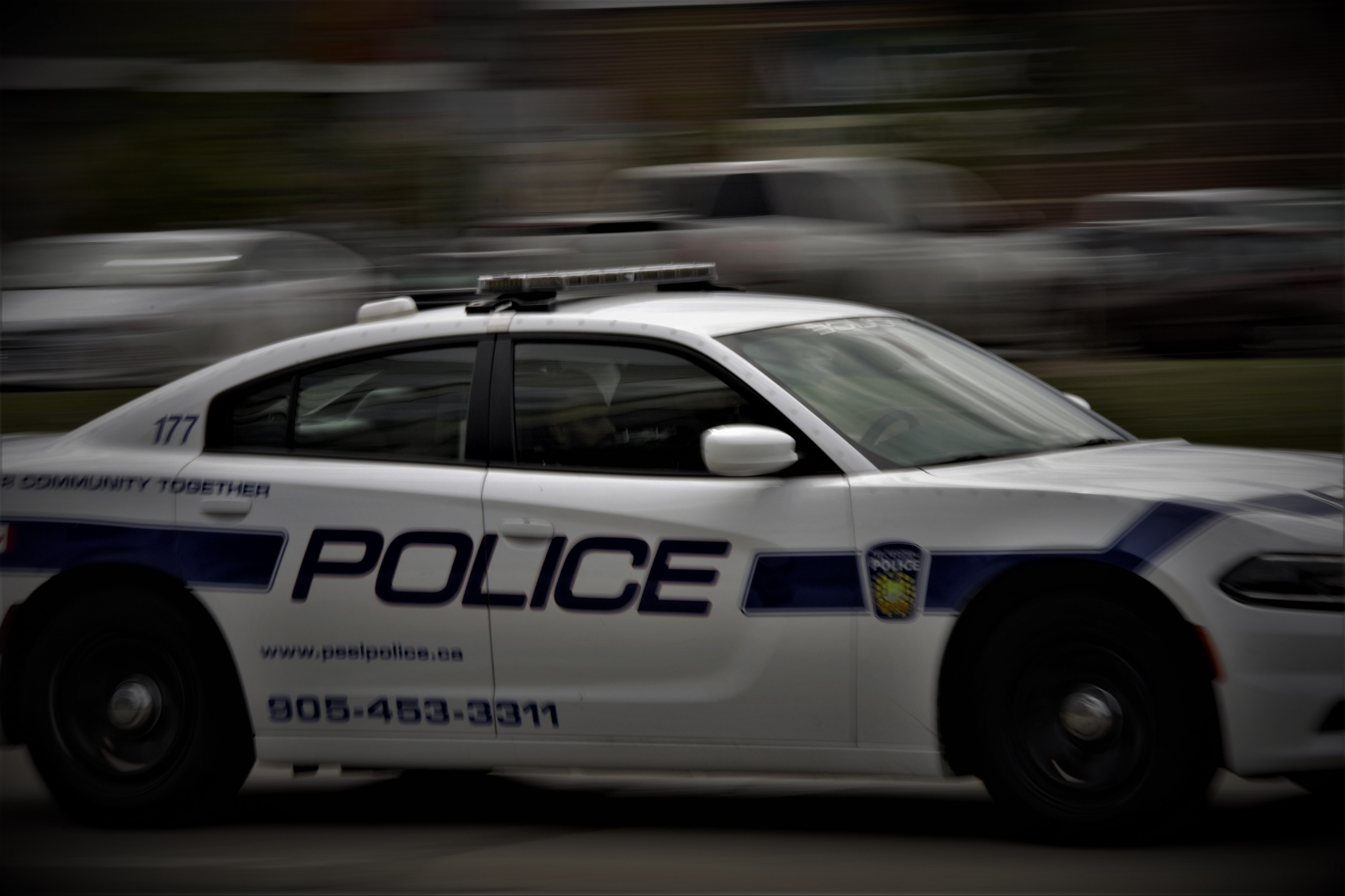 Around 1 a.m., officers arrived outside a home on Marmac Crescent in Mississauga, responding to a domestic disturbance. Unfortunately, this kind of call is routine for Peel police officers; there were thousands of such calls across the two cities (Caledon is patrolled by the OPP) the year before. Strict policies are in place for handling "family violence" situations, which the officers were likely focused on as they knocked on the door in the biting cold, their frozen breath risng up into the dark sky.
What happened next set the tone for one of the bloodiest years in the history of these two rapidly growing cities.
The man who appeared in the dim doorway was splashed in blood. Crimson fluid dripped from an apparent gash in the man's left hand and from a knife he gripped tightly in the other.
At this point, thoughts of standard protocol would have vanished. Bodies froze. Hands tightened on their weapons.
Commands — put down the knife! — burst into the cold air as the officers stepped back.
The man either didn't hear, or refused.
Electrified wire shot out from one of the officer's Taser and attached into the man's skin, the shock knocking him to the ground.
Inside, officers found the man's wife, 61-year-old Elaine Bellevue, dead, and their teenage daughter alive but suffering from serious stab wounds.
It was only the beginning.
The murder and ensuing investigation unfolded amid fallout from another killing that had happened only hours earlier, but with shockingly similar circumstances.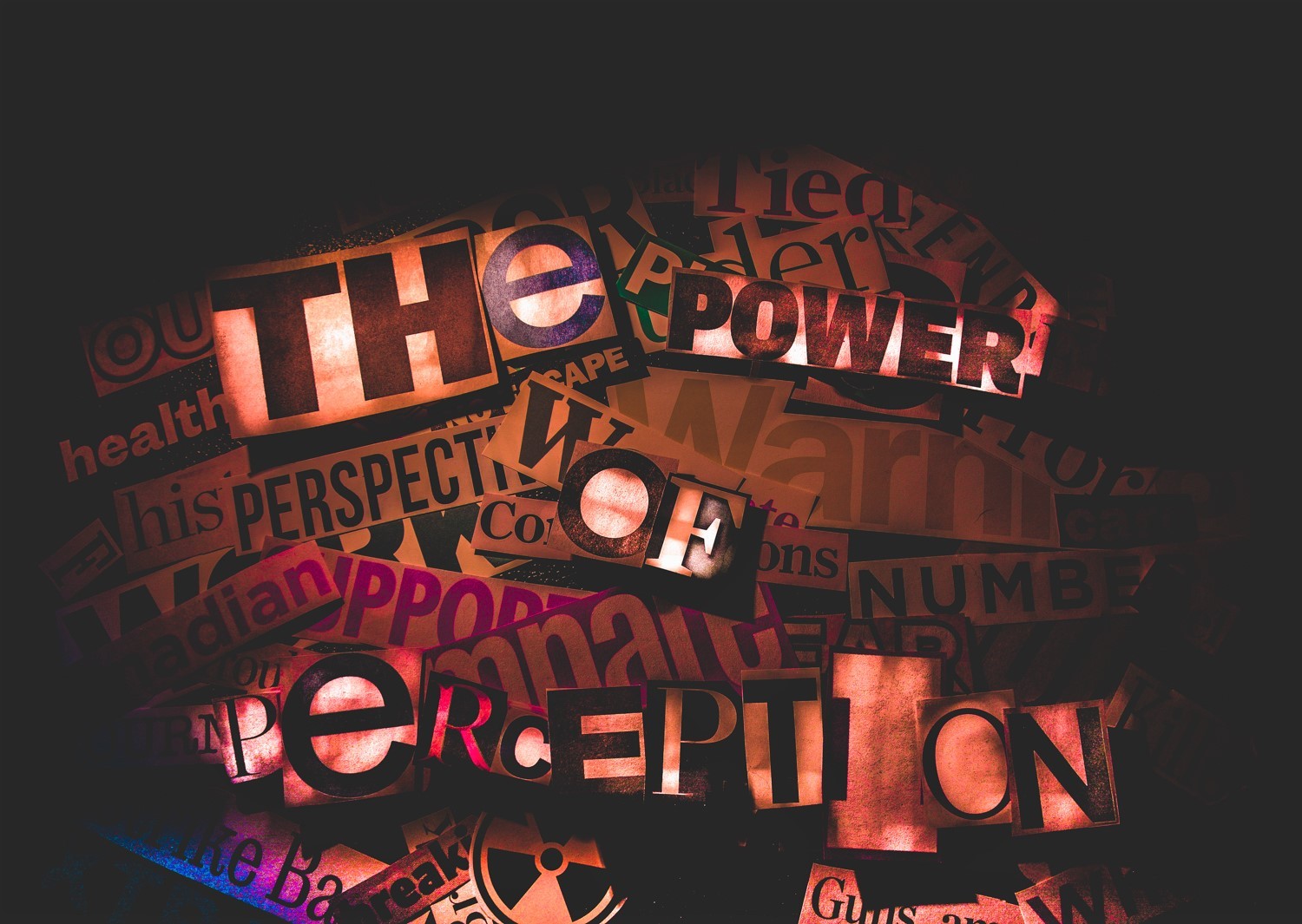 Peel officers responded to a Brampton home on Starhill Crescent following a call from a concerned family member. Entering the house, officers found 32-year-old Baljit Thandi and her mother, 60-year-old Avtar Kaur, stabbed to death. Moving through the home, officers found 29-year-old Dalwinder Singh, Thandi's husband. He was arrested and charged with the double murder. Horrifyingly, Thandi and Singh's young child, while physically uninjured, was in the house at the time of the killing.
In a single night, 2018's homicide toll jumped to three, and police found themselves digging through blood-soaked evidence to answer a major question for lawyers and Crown attorneys to prove their case: why?
It's a question many residents of Mississauga and Brampton asked themselves over the course of 2018. The death toll rose as gunshots rang out, more knives were drawn and more blood spilled. The inexplicable violence gets lost in the constant coverage and public worry that leaches into the news and social media channels. The constant headlines and screens filled with flashing police lights seem to blur into each other. It's Numbing and normalizing. Is this where we live?
Now, with the Peel Regional Police and Statistics Canada finalizing data for the year that was, we have a clear picture of the violence of 2018, which allows police leaders to debrief and sort out their response.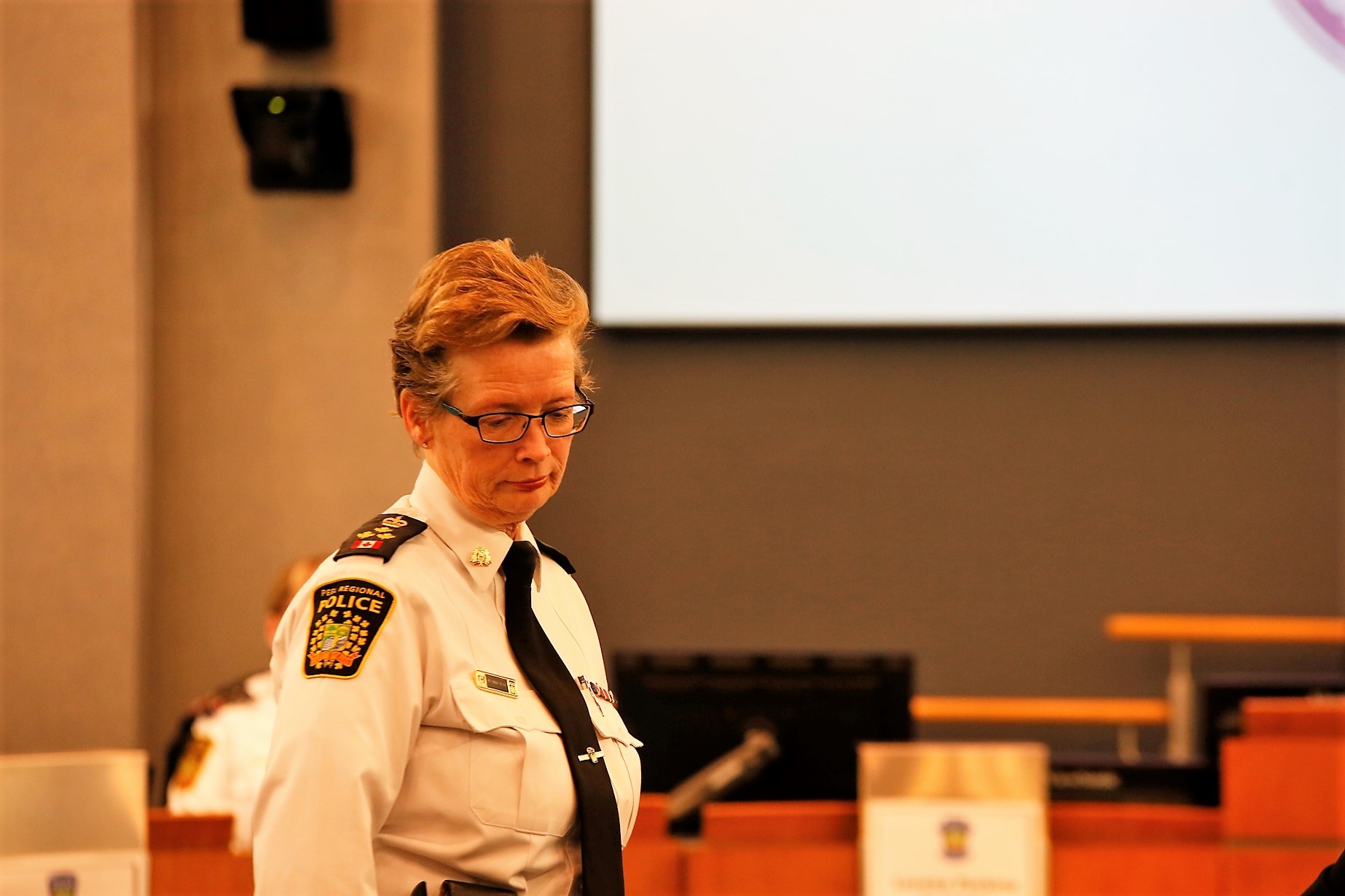 Controversial former Peel police chief Jennifer Evans, who stepped down in January
What became clear over the violent year is that numbers and statistics are not all that impact the police decision-making to violence, but also the public response. In the age of social media, this response can be a powerful thing, one that not only spurs response from police and political leaders, but has the power to shape decisions and how much gets spent.
Winter
The fable goes that if a frog is tossed into a pot of boiling water, it will immediately jump out to avoid a scalding. However, if a frog is placed into a pot of tepid water and the temperature is slowly increased, the amphibian will not sense the immediate danger and eventually boil to death.
In 2018, Peel Region was that frog, and that frigid winter, the water in the pot was ice cold.
Nothing was perceived as unusual in the events that unfolded over the first two months.
The day after the bloody bout of family violence in January, police were dealing with a pair of vicious muggers who attacked and robbed a 54-year-old woman and then an 18-year-old man approximately 30 minutes apart. Police issued a safety advisory two days later, warning citizens of the attacks.
Despite the aggressiveness of the muggings, the warning appeared to be a shot into the void of the public attention. The numbers tell a different story.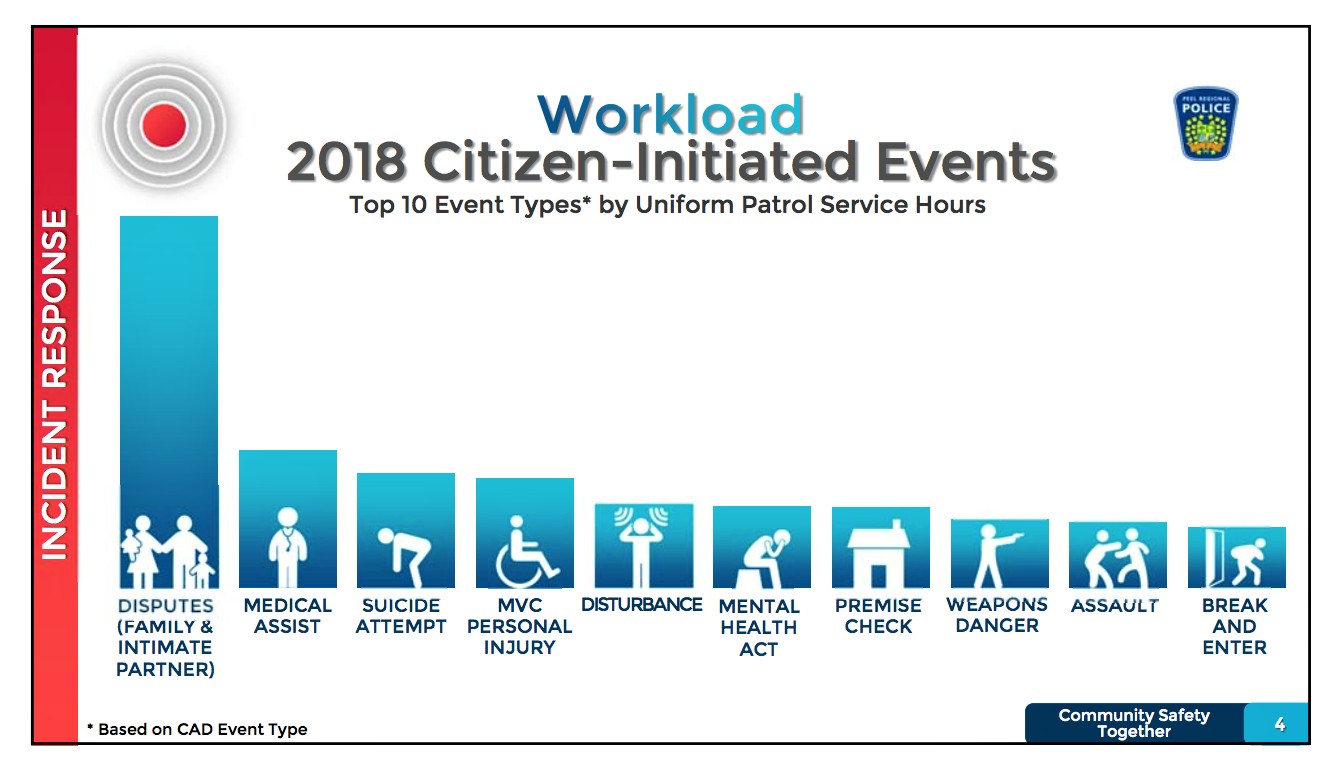 Without a doubt, people were concerned. According to Google data, Brampton topped the list of Ontario cities where "crime" and related topics were popular searches. Google Analytics ranks searches on a scale of 1-100, with 100 denoting an extremely popular search. In January 2018, Brampton topped out with a ranking of 100/100, while Mississauga ranked 70/100, taking third place for searches related to crime. For context, searches for topics like "city hall" or municipal issues generally score in the mid-50s, meaning residents were nearly twice as likely to be searching for news about crime than municipal politics.
The online interest was sustained after another particularly bloody murder at the end of January that took the life of Hoden Said, 30, in her Brampton apartment, and the subsequent suicide days later of her presumed killer, after a Canada-wide warrant was issued for his arrest.
Because all four of the murders were domestic-related, they didn't generate the worry that typically follows random or gang-related violence. But there was still considerable public interest. Brampton continued to top the province for Google searches for crime-related topics in February, scoring 100/100, while interest rose to 84/100 in Mississauga.
It's clear the temperature of Peel's boiling pot was starting to rise, especially as gunfire started to come into the picture. However, the issue wasn't yet being addressed by the region's top political or police officials.
Peel police seized illegal firearms from vehicles during traffic stops on Jan. 22 and Feb. 8, but the first major shooting of 2018 didn't come until Feb. 19.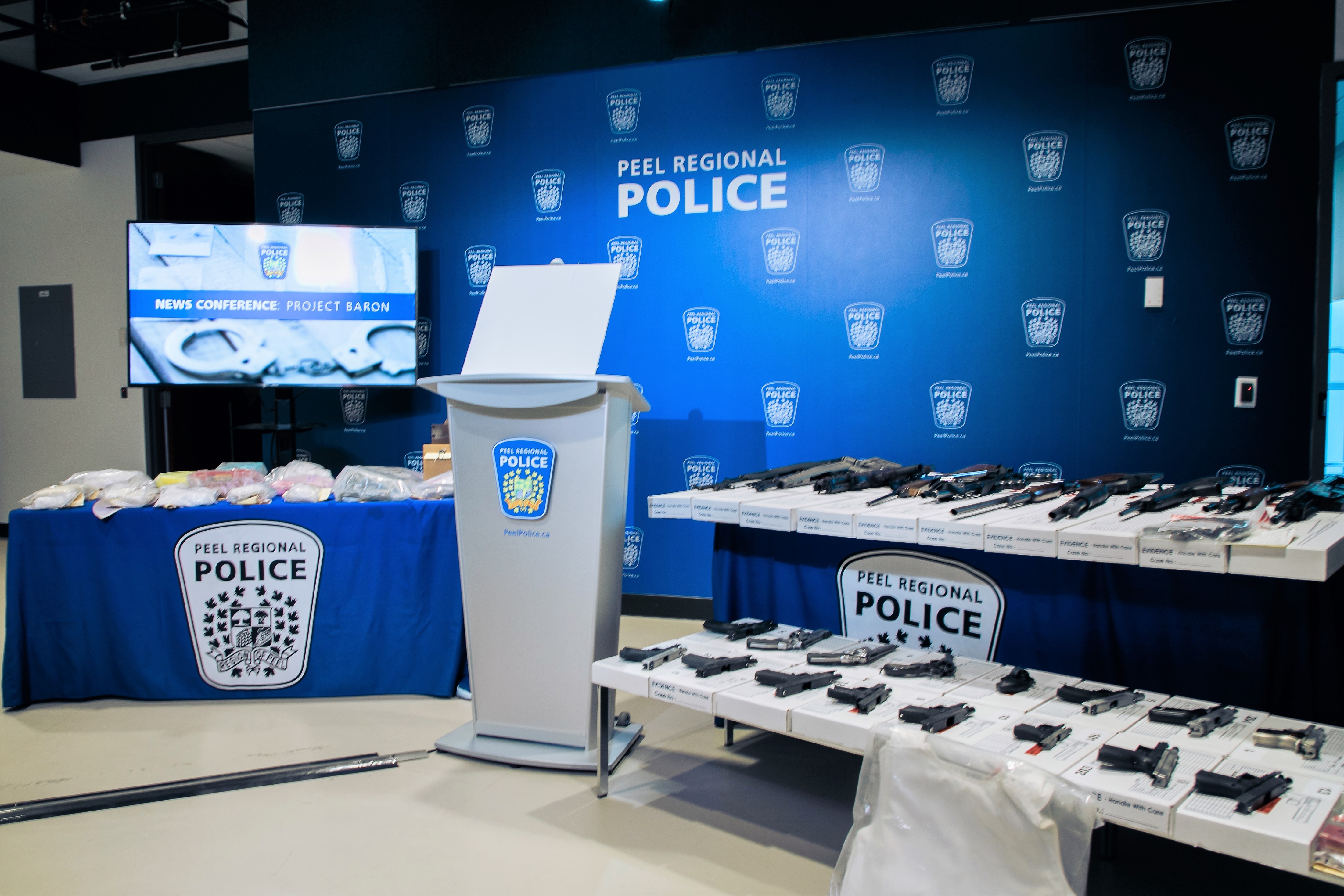 A large number of guns and rifles and quantities of narcotics seized in one bust by Peel police
A heavy police response descended on the Vodden Street and Cumberland Drive area after reports of multiple gunshots being fired. It was nearly 3 p.m., broad daylight, and when police arrived they found Oliver Augustus Willis, 37, dead after being shot multiple times. The name might not be familiar to many residents, but Willis was well known in gang circles. Previously a leader of a Crips faction in Toronto, he had been at the centre of a massive police investigation into drug trafficking. He had been previously arrested in the Dominican Republic and deported back to Canada. He told a Toronto court in 2013 that he wanted to turn his life around and "go on the right path." Now he lay dead on a Brampton street.
Later that evening, gunshots rang out across town, in the Almond Street and Vanderpool Crescent area, injuring one man.
The guns didn't stop.
A week later, a cache of weapons was stolen during a residential break-in. The guns taken included three shotguns, one long rifle and an unknown amount of ammunition, along with the 500-pound Honeywell gun safe they were stored in. The same day, CCTV footage captured a group of men getting into an altercation outside a Mississauga apartment building. The fight devolved when one of the men pulled a gun and opened fire, scattering everyone in different directions.
Two days later, two people were charged after police seized a quantity of drugs and numerous firearms, including a Winchester semi-automatic rifle, a Lee Enfield bolt-action rifle, and a Browning Arms 12-gauge shotgun, along with several boxes of ammunition. Two days after that, a man fleeing from police tossed away an FNX-9 9mm handgun. Police later found another fully loaded Walther 9MM handgun and ammunition in the man's car.
Still, the alarm bells remained silent. But then, with only two months gone from the year, any data-analyst would tell you it was too early to identify any real trend.
By the middle of March, the region had seen its fifth homicide. A 25-year-old woman was shot dead on March 5 at a Rathburn Road East residence in Mississauga around 5 a.m. The man responsible, a 39-year-old from Toronto, was arrested later the same day.
---
Watershed moments in crime trends, the moments that change everything, are always bloody.
On March 13, nearing the end of the first quarter of 2018, Peel saw the first of its watershed moments of the year. This one was an assault on a 29-year-old autistic man at Mississauga's Square One bus terminal. The sheer brutality of the attack, which was caught on CCTV cameras, had many people looking at the area with horror and surprise.
What was happening in Peel Region?
What, indeed. The video is tough to watch. The man is seen seated at the bottom of a set of stairs leading into the bus station. A pair of sneakers sit on the tiled floor beside him as he unlaces the in-line skates strapped to his feet.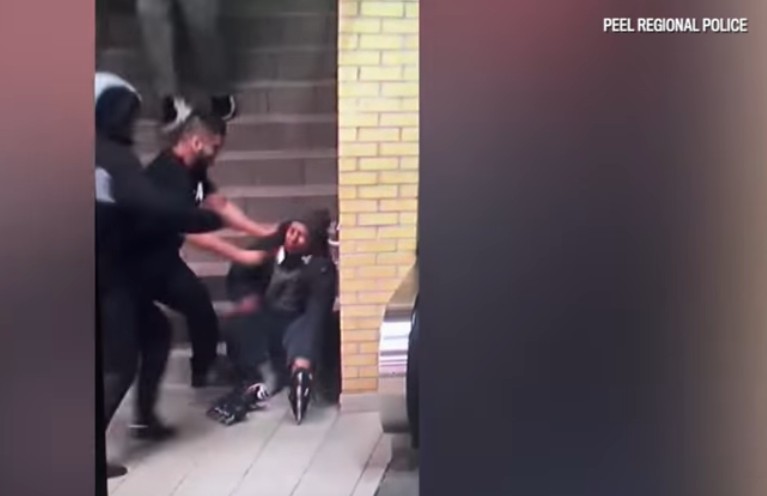 Something appears to catch his attention and he turns to glance up the stairs. As he does, three men file down in a close group. The man pulls his shoes out of their path as they reach the bottom. It all happens very fast after that.
One of the men steps away from the group, grabs the seated man by the shoulder and thrusts a clenched fist into his face. The impact sends his head whipping back into the wall beside him. His hands immediately grip his face as the other two men surround him and rain down kicks to whatever part of the flailing man they can reach. One of them delivers a final blow to the back of the man's head before all three move along, glancing around to see if anyone noticed.
As they leave the area captured by the camera, blood can be seen pouring through the man's fingers and onto the steps as he falls forward onto the ground.
Video of the assault shared by Peel Regional Police spread across the Internet in a viral outburst, garnering more than 681,000 views on YouTube and catching media attention across the country.
For the first time in 2018, Mississauga hopscotched Brampton on the Google Trends score for crime searches, hitting the top of the list with a 100/100, ahead of Brampton, in second spot with 94/100.
The incident sustained media attention for weeks afterward, with Peel police releasing continued updates regarding the investigation and search for three suspects described as a trio of South Asian males.
"This investigation remains a priority for the Peel Regional Police and investigators have been followed up on numerous tips from the community and are now extending their request for assistance from the residents (of) British Columbia," the police force stated in a release on March 19.
According to Scott Blandford, coordinator of the policing and master of public safety program at Wilfrid Laurier University's Brantford campus, online sharing of video is a double-edged sword for police. On one hand, it is an essential tool for gathering tips, but on the other hand, it can generate significant public reaction, which then calls for an equal and opposite reaction that isn't always necessary.
"People could actually see it happening. It creates a much more visceral effect for what they're seeing, so they're going to have a much stronger opinion about it," Blandford explains. "But in reality, has it really changed the (crime) numbers? Or has it just changed the perception?"
However, the watershed moment wasn't over. Just as Peel police were trying to ease public dismay, assuring residents they were on top of the case, residents received a second shock.
A 21-year-old man, later canonized as a kind community hero, was savagely beaten to death in broad daylight by a group of men wielding sticks. Paviter Singh Bassi was left bloodied and dying in front of Sandalwood Heights Secondary School. He was rushed to hospital, where he later died, surrounded by family.
For many, the attack was reminiscent of another incident the previous December, when what appeared to be cellphone footage surfaced on the Internet showing a large group of men in a Brampton parking lot, exchanging vicious blows with sticks and bats.
The old journalism adage goes, "if it bleeds it leads," a reference to appeasing the morbid curiosity of the public about assault, gunfire and murder. Such stories, even life-shattering homicides, are typically written as briefs, condensed into easily consumable news bites for the public to chew on, digest, and move on.
That's pretty much what was happening in early 2018, but it started to change at the end of March. If the attack on the autistic man in Mississauga was a gut punch, the vicious killing of Bassi, a young man his family described as having a heart filled with passion and a head filled with dreams, was a slap in the face that made people jerk up straight.
What was happening in Peel in 2018?
The Numbers
Drawing attention to the region's growing criminal activity, then police chief Jennifer Evans was photographed seated at her desk, on which sat glass jars of spent bullets. It's safe to say that Evans, who resigned in January 2019, had a style of her own, a style that sometimes landed her at the centre of controversy, especially when it came to the topic of "carding" and trust in her police force, which she doggedly defended.
Interim chief Chris McCord, who took over after Evans' departure, took a different approach. In his opening to the service's 2018 annual report, he makes no mention of the escalating crime across the region last year.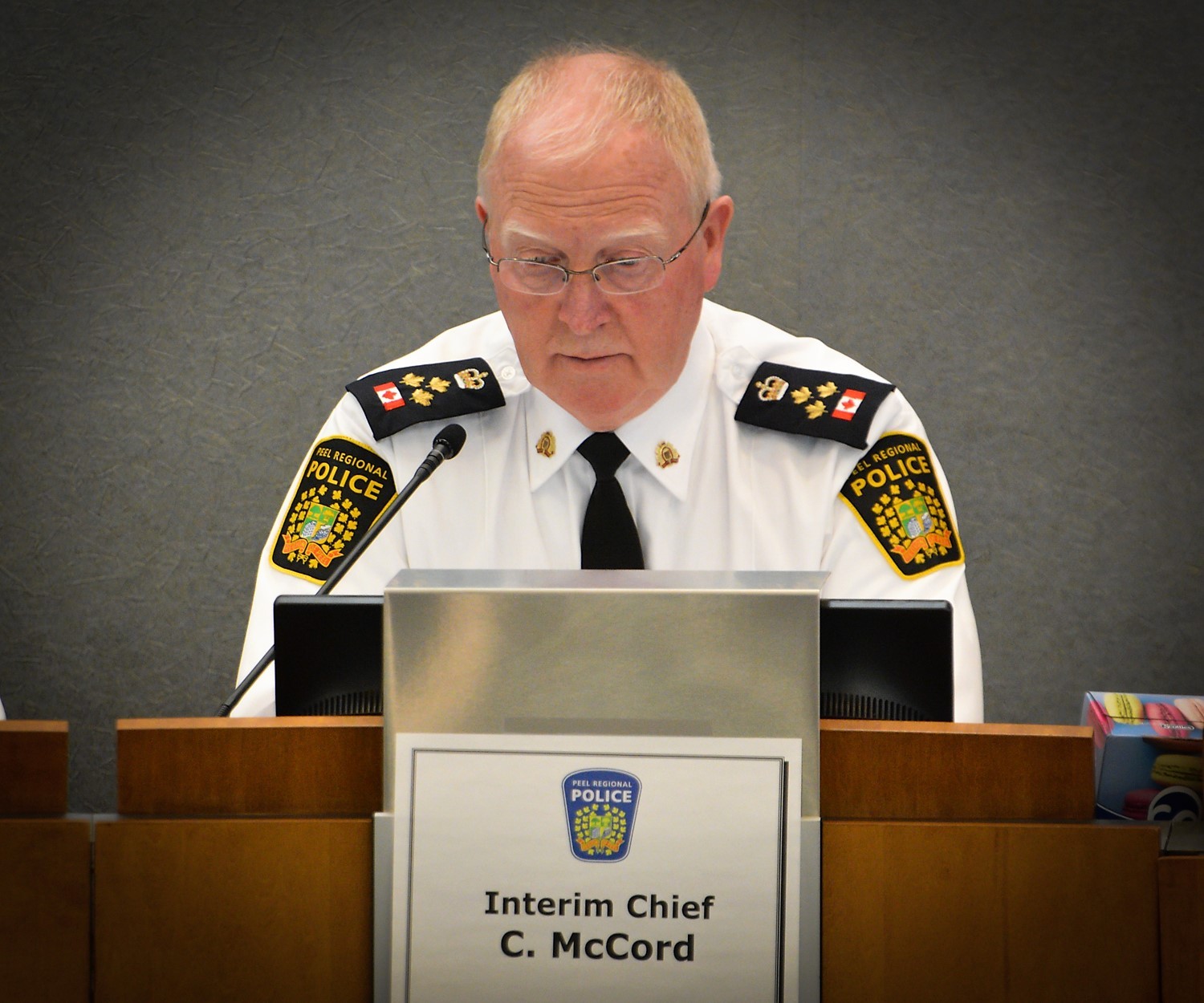 "Ensuring the Region of Peel remains one of the safest communities in Canada is the result of the dedication and professionalism of our employees," McCord wrote.
McCord buttressed his words with the fact that Peel's "violent crime severity index," a statistical indicator that assigns higher weight to more serious crimes, remained lower than both the provincial and national average. On top of that, Peel's solvency rates for these violent crimes were higher than the provincial and national averages. Put simply, Peel has less violent crime than other areas of the province and country, and when these crimes do happen, Peel has a better track record of nabbing the bad guys involved.
Good solvency rates are something to be celebrated. It's encouraging to know that 76 percent of crimes against persons — including some of those described above — were solved by Peel police last year. The Peel Police Service maintains a reputation for catching those who commit violent acts. However, McCord's statements labelling Peel as one of the safest communities in Canada were slightly misleading, because numbers suggest that that is changing, and last year was perhaps one of the most unsafe years to be a Peel resident.
According to police data, Mississauga and Brampton saw across-the-board increases in the most violent types of crimes, year-over-year. Homicides were up 53 percent; attempted murder, 86 percent; assaults, 14 percent; sexual violations 13 percent, and "other violent violations" jumped 25 percent.
Unfortunately, 2018 wasn't an outlier.
Between 2012 and the end of 2014, the two cities were enjoying a steady decline in crimes against persons. For the year 2012-13, these crimes dropped by approximately 7 percent, followed by a 7.5 percent decrease the following year. In 2013-14, these crimes dropped 1.5 percent. But there were signs that things were about to change. A rather deadly year, 2014-15 saw a 71 percent increase in homicides, 75 percent increase in attempted murders, and minor increases to both the sexual violations and "other violent offences" categories.
For the past three years, those numbers have continued to rise. A 9 percent increase in crimes against persons in 2015-16 was followed by a 5.8 percent increase in 2016-17 and a 14 percent increase between 2017 and 2018.
Many have pointed to the ballooning population as a key indicator for these surging numbers. Population growth and rising crime have long been correlated by criminologists.
A 2004 study completed by the Western Criminology Review in the U.S. found that increasing population numbers can erode a sense of community, leading to a lower quality of social interactions.
"Hence, the bonds of solidarity that were once produced by intimate social associations no longer function to inhibit social deviation," the report reads.
However, Peel's growth curve, which has paralleled the violent crime statistics in recent years, can't be solely blamed.
According to police data, the number of people served by the PRP in Brampton and Mississauga increased by 1 percent to 1.5 percent annually between 2013 and 2018, totalling between 1.3 and 1.4 million people last year.
Could adding almost 100,000 people over the past five years be the main driver behind the increase in violent crimes? And if so, what will happen with the population of the two cities set to top 2 million in the next 20 to 25 years?
For 2018, the surge in violent crime that had begun four years prior was coming to a head, and as the temperatures began to rise and the trees began to bud with spring, things only started to get worse.
Email: [email protected]
Twitter: @JoeljWittnebel
Submit a correction about this story