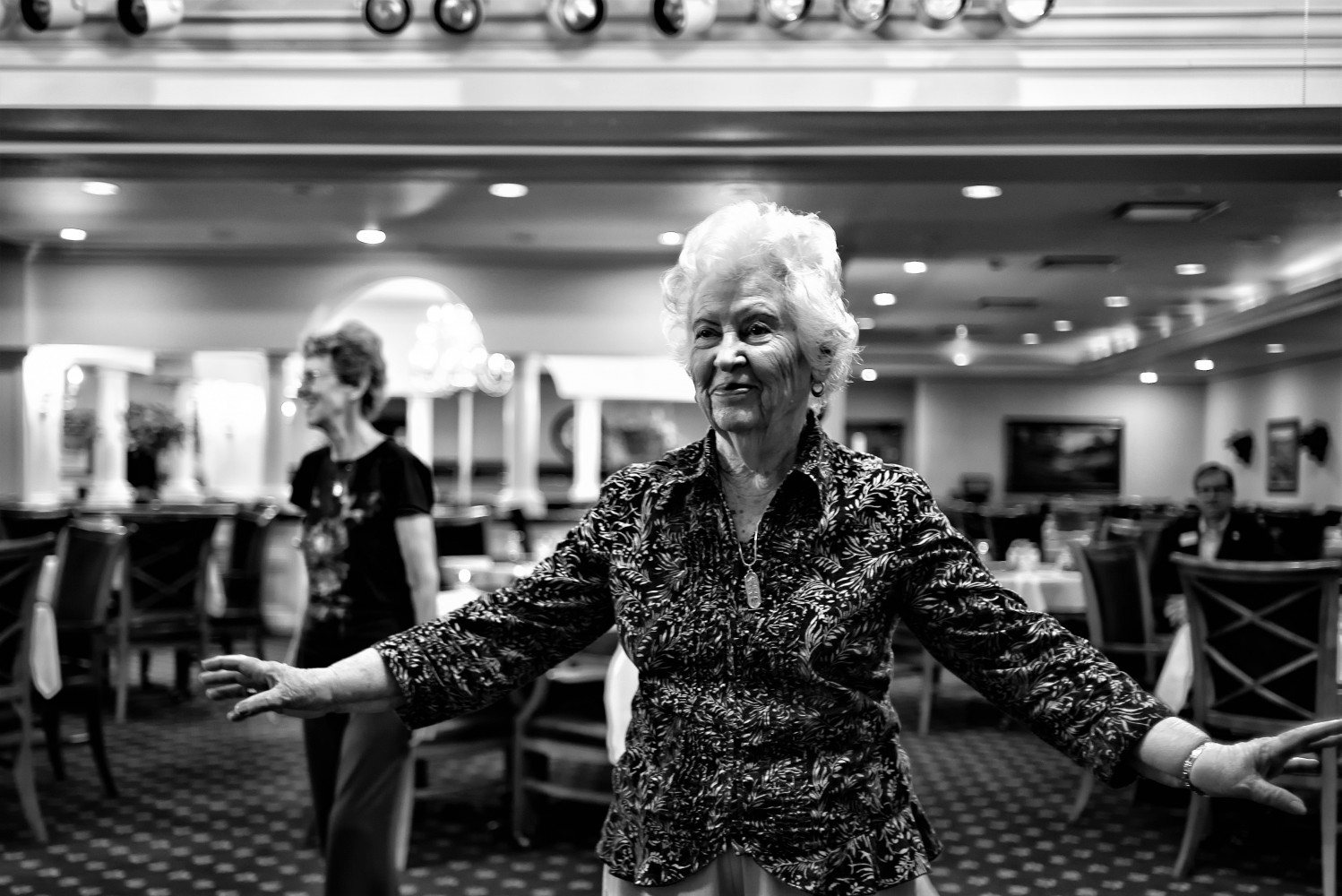 Photos Flickr-Josh Rushing/Kevin Dooley/Region of Peel/Government of Ontario
Peel becoming a national leader in dementia care with groundbreaking Butterfly Model
The deterioration is painful to watch.
Anyone who has had to stand by as a loved one fades into the abyss of dementia knows how sad, frustrated, and completely helpless the entire experience can make you feel.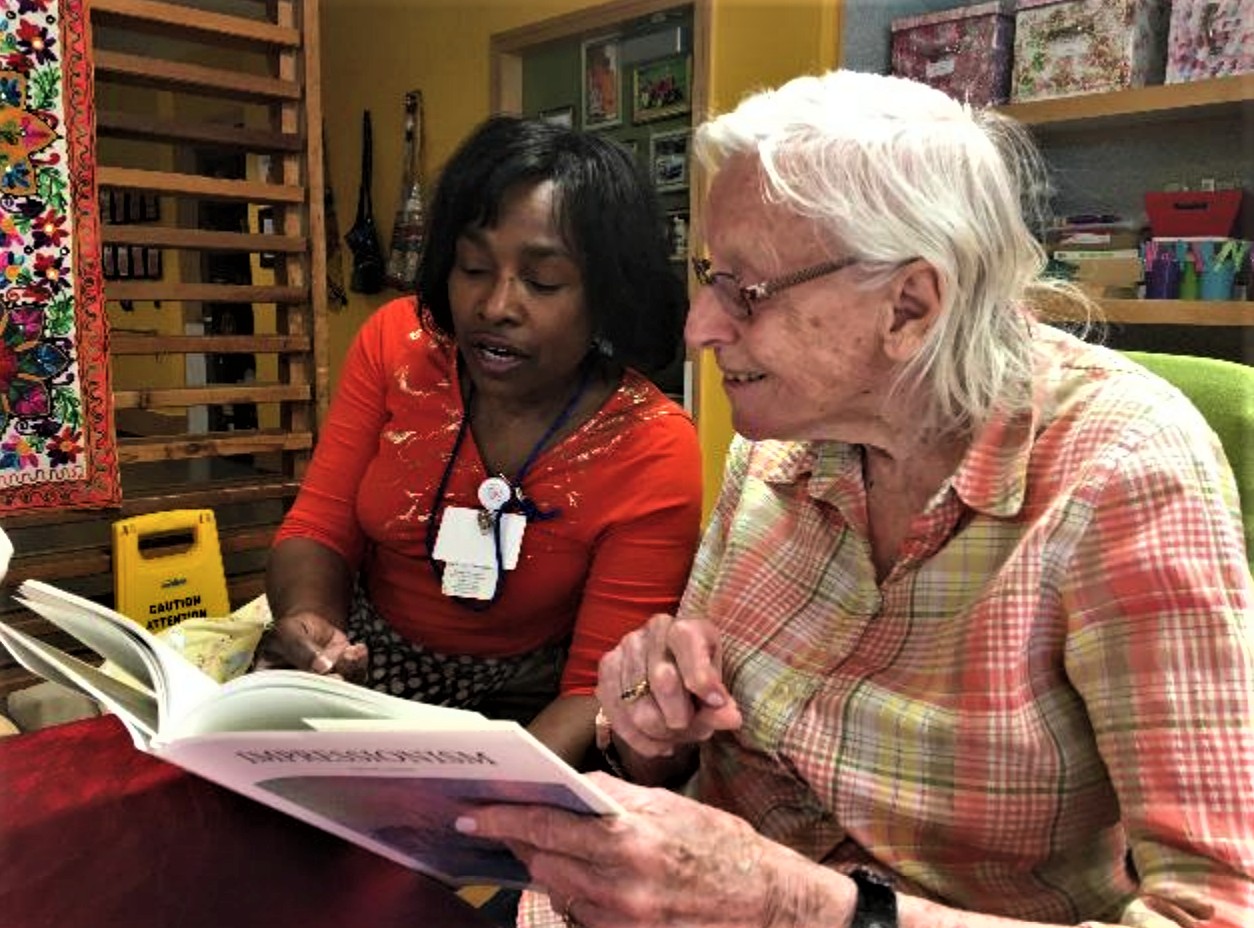 Peel Region's dementia care model is being heralded in many other jurisdictions
Across the country, more than half a million Canadians are living with the disease, which currently has no cure, and those numbers are rising at a terrifying rate. Approximately 25,000 new cases of the disease are diagnosed each year. That's 25,000 people for whom families will eventually be seeking long-term care, hoping to help them live with dignity as the disease progresses.
Unfortunately, appropriate care can be difficult to find, and anything less may mean a declining quality of life and even faster deterioration.
However, in Peel, there's new hope. A pilot project testing a new model of care for those living with dementia has seen remarkable results at the Malton Village Long Term Care home, improving the lives of patients and caregivers, and possibly even delaying the onset of some symptoms.
"We actually have a return to functional abilities for people, especially in the late stages of dementia, which is very uncommon in long-term care, where they are communicating verbally when they hadn't before, or they're feeding themselves, so participating in their own care," explains Mary Connell, project manager for the Butterfly Model project.
On the surface, the model doesn't seem to be anything groundbreaking, but it represents a dramatic shift away from the usual way of caring for this vulnerable population, which typically involves adhering to schedules and checklists with little attention paid to whether patients feel happy or cared for. The model is part of a "compassion revolution" in care, a movement happening across the globe.
"Basically, it's about dealing with vulnerable populations in a very different way," Francoise Morissette explained to region councillors last week. Morissette works with the Industrial Relations Centre at Queen's University and is working in partnership with the Region of Peel on the project.
Put simply, the Butterfly Model puts priority on dealing with patients as human beings, as opposed to numbers on a sheet. That may seem like common sense, but it's not easy. In publicly funded long-term care facilities, which are generally under-resourced and often have staff who feel overworked, caring for numerous patients suffering from complicated conditions like dementia can become a daily routine of checking off boxes to ensure all the required tasks are completed in the allotted time.
"When you're dealing with vulnerable or at-risk populations, caring must come first," Morrissette said. "They have to feel that you care. It doesn't matter if everything else is efficient and effective; if they don't feel the caring, they won't heal."
The Butterfly Model prizes "emotional intelligence" in staff — their skill and love for connecting with patients' emotional and relational needs. It includes a bright, colourful environment with books, music, artwork and communal dining tables, which feels more like a kindergarten than a hospital. And to some extent it frees staff from rigid adherence to hourly documentation required at nursing homes to fulfill ministry expectations.
In Peel, the Butterfly Model has seen great success at Malton Village and will be fully implemented there and at Sheridan Village early next year. The Vera Davis Centre will begin implementation later this fall, followed by Tall Pines in the middle of 2020.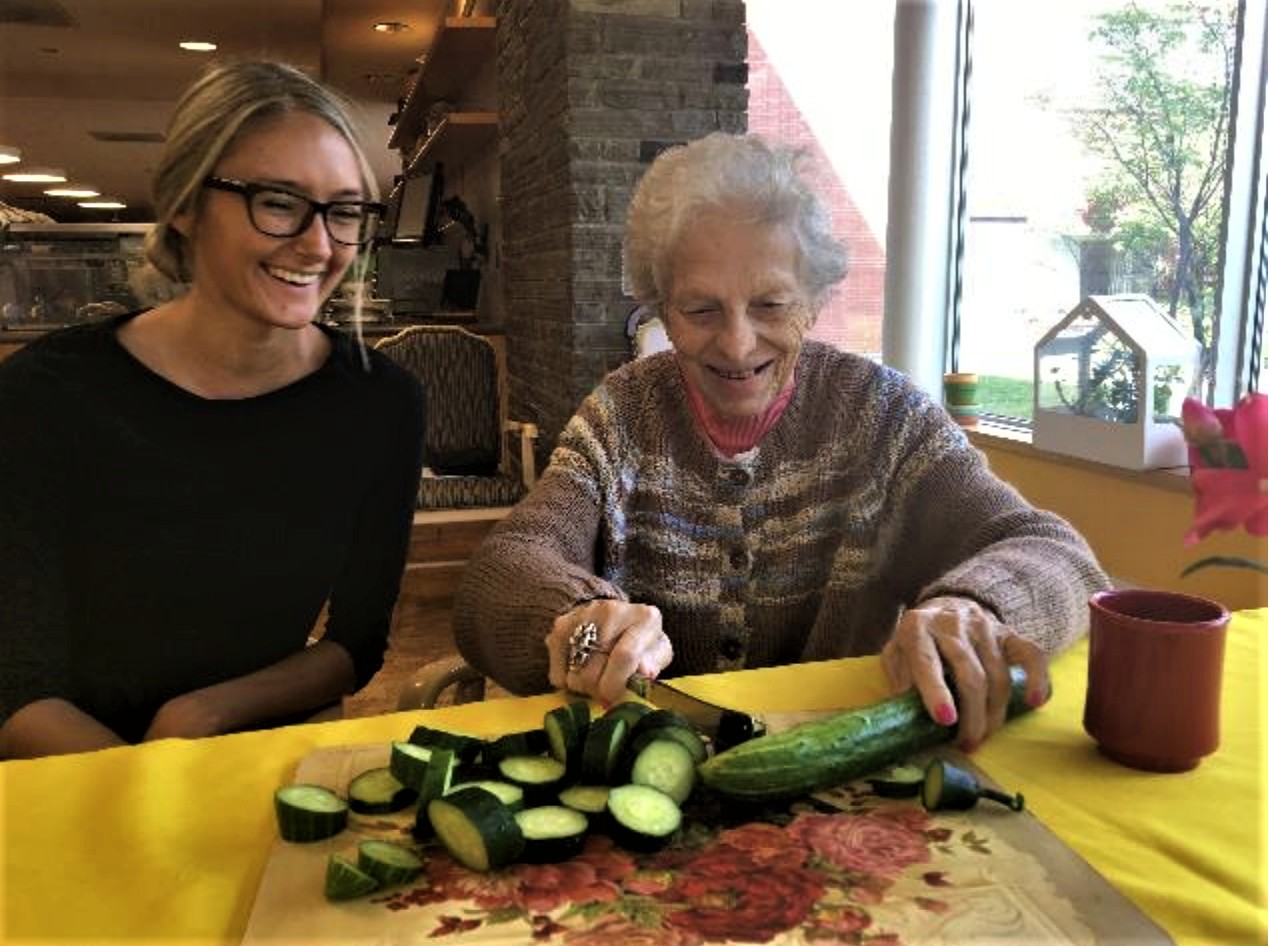 Care workers help seniors stay active doing tasks they have always done
With an aging population and increasing demand on regional services, the Butterfly Model can not only improve health outcomes but may even save money. As of 2016, according to the Alzheimer Society of Canada, the cost of caring for those with dementia was estimated at $10.4 billion. The figure is expected to rise by 60 percent by 2031, to $16.6 billion.
"In the end, it's easier on the caregivers, it's easier on our healthcare system, because I think we are going to save money in the long run on our healthcare system if we take this preventative measure," said Councillor Annette Groves.
Already, Peel's Adult Day Service programs are consistently 100 percent full, serving on average 125 clients per day with 400 on a waiting list across five sites. A large proportion of people using these services are also suffering from some form of cognitive impairment.
At the end of 2018, 58 percent of Adult Day Services clients were diagnosed with a cognitive impairment, including dementia, and the numbers unfortunately grow worse as seniors transition from the community into long-term care. In 2018, 84 percent of people living in Peel long-term care centres had a cognitive impairment, and 87 percent required extensive or complete assistance with daily functioning, such as bed mobility, eating and using the toilet.
In the Butterfly Model, while staff continue to do all of these tasks while caring for their patient, they are also enabled to spend more time with those in their care, forging real bonds and putting priority on making the setting feel like a real home and not an institution.
The shift has brought dramatic results, for both patients and caregivers.
The number of people living in the home exhibiting symptoms of depression has dropped from 39 percent in 2017 to 10 percent last year, and the number of residents taking anti-psychotic drugs without diagnosis of psychosis has dropped from 40 percent in 2017 to 8 percent in 2019.
"We're also seeing an increase in engagement and activity, so people are happier and busier doing activities that are meaningful for them," Connell told councillors.
"Anything you can do to make them feel like a person instead of a number is going to change dramatically their quality of life when they're in desperate situations," Morissette explains.
Awareness of the importance of proper care for patients with dementia is also spreading to upper levels of government.
Earlier this week, MPP Raymond Cho, the minister of seniors and accessibility, and Minister of Long Term Care Merrilee Fullerton were in Mississauga announcing a $600,000 grant to the Alzheimer Society of Ontario to deliver the Finding Your Way program.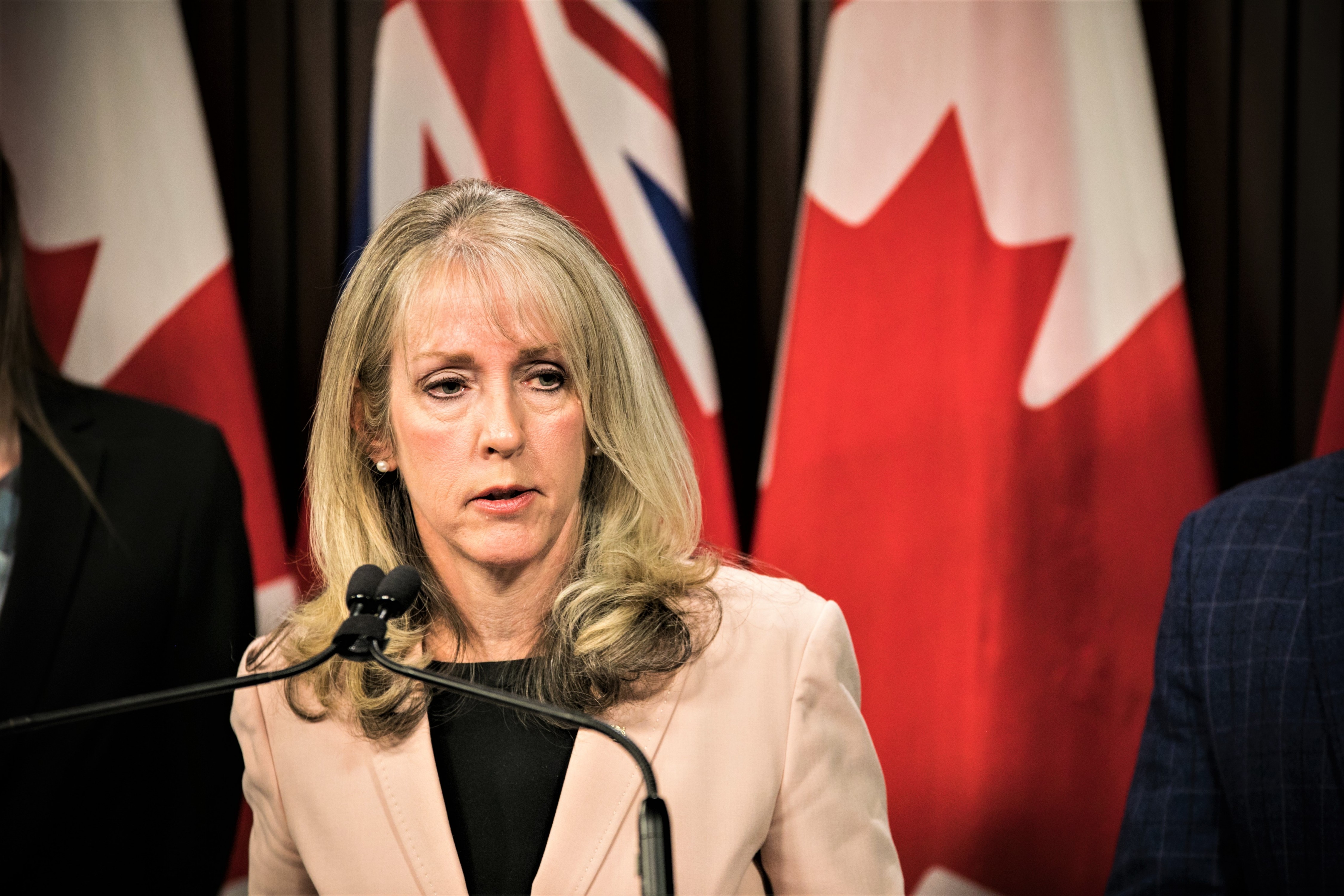 Ontario Minister of Long Term Care Dr. Merrilee Fullerton
Approximately 60 percent of people living with dementia will go missing at some point, often without warning. The Finding Your Way initiative provides training and education for caregivers, family members and community organizations on how to identify the risk that someone with dementia may wander off, and what to do when it happens.
"We know we can't do this alone; that is why we are working across the government and communities to provide better services to keep all seniors safe and healthy, wherever they choose to live," Cho said.
In June, the federal government introduced a national dementia strategy, a plan to address the growing scale and financial impact of dementia.
With the election campaign underway, the Alzheimer Society of Canada has launched an awareness campaign, urging whichever political party forms the government to make a fully funded national strategy a top priority.
Email: [email protected]
Twitter: @JoeljWittnebel
Submit a correction about this story