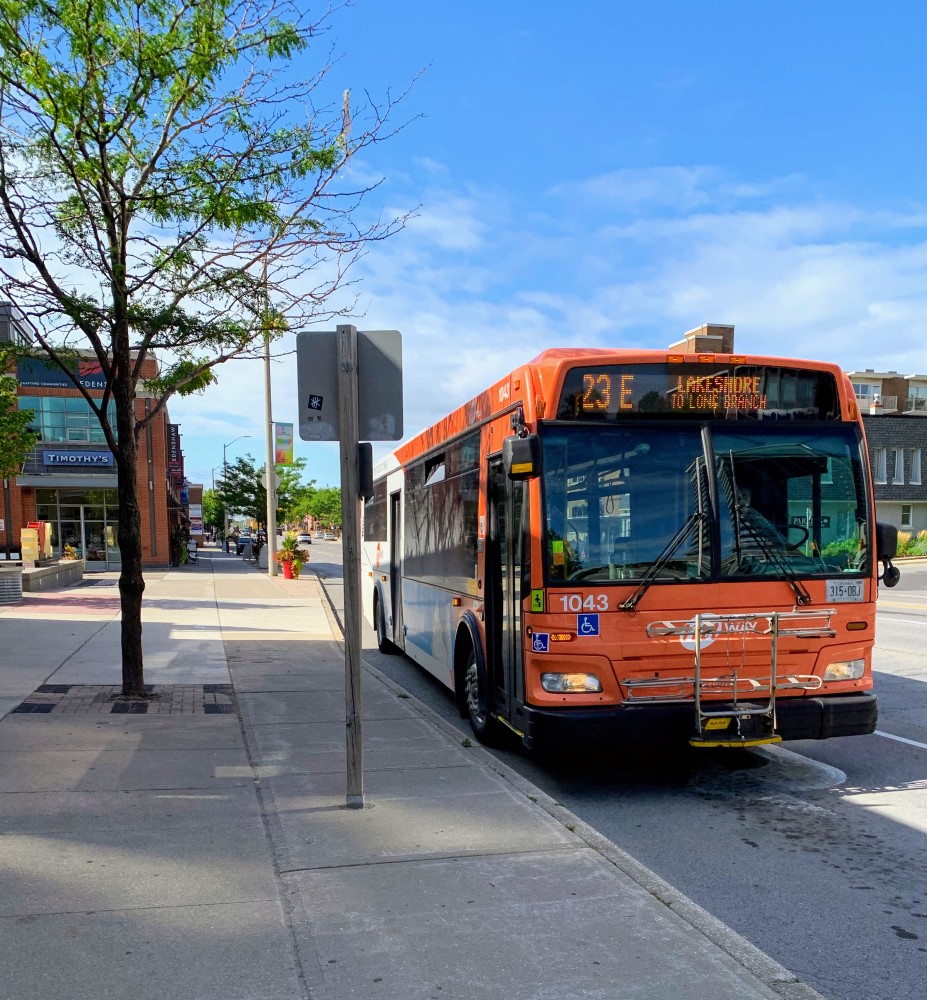 Photos by Isaac Callan/City of Mississauga
After years of writing master plans, a pivotal climate change decision faces Mississauga this fall
When Phil Green moved back to his native Mississauga from Europe in the early 1990s, he had developed a new habit. Teenage years spent in Wales, Italy and France gave him a love of cycling that made it his primary mode of transport.
Back in Ontario, though, he came up against an unexpected obstacle. "People called me a 'cyclist,'" he told The Pointer, "as if it was a similar slur to being a racist or sexist."
Determined to make cycling a viable transportation option in the country's sixth largest municipality, he brought the issue to city hall. After facing what Green describes as a "hostile" reception for quite some time, he became a founding member of the 25-year-old Cycling Advisory Committee. Slowly but surely, the city became more receptive and supportive — as cycle paths began to spring up.
However, "while the right hand was building bike paths, the left was destroying them," he explained in exasperation. In the early days, dedicated cycle paths on Ibar Way, Lakeshore and Hurontario were created and, soon after, built in. Everything from flower beds to road signs appeared in the middle of Mississauga's hard-earned bike infrastructure. Why? Because the city had simply forgotten to add bike lanes to its development maps.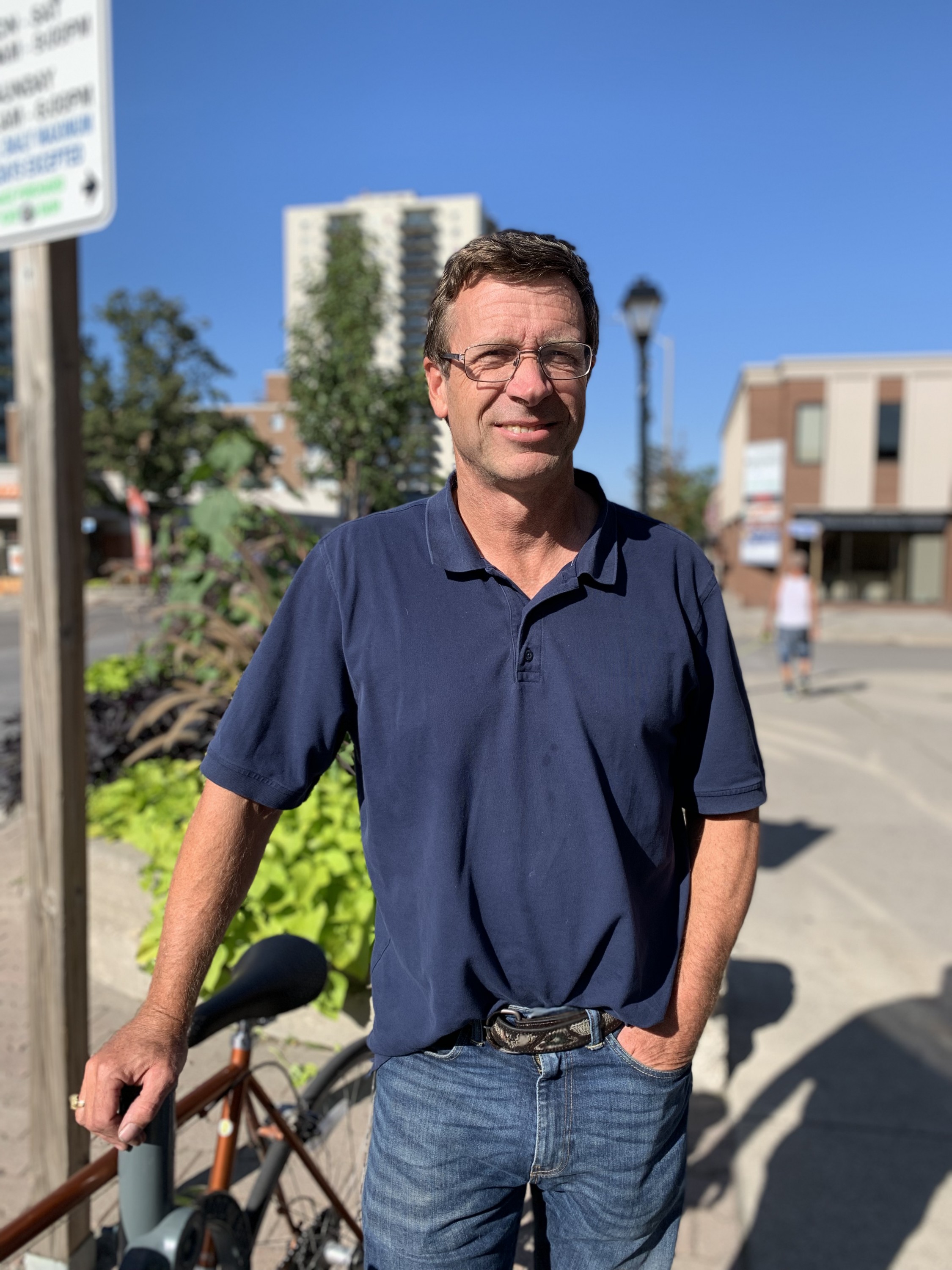 Phil Green, founding member of Mississauga's Cycling Advisory Committee.
Green told The Pointer: "If somebody was applying for a building permit, it wouldn't even show up as something they had to concern themselves with. It didn't matter if it was the government, the province, the Region of Peel or a Tim Horton's. So, while you had all this song and dance from the city about not having money for cycling infrastructure, they were allowing it to be destroyed as quickly as it was being built. Internally, they weren't looking after the question of, how do we manage this infrastructure?"
Recently, the Port Credit Business Association chose to place decorative flower pots in the middle of a shared cycle-footpath on Port Street East, restricting cycling space years after the planning issue Green describes was supposed to have been resolved.
This negligence contrasts with numerous ambitious and glossy environmental plans from city hall. These range from general environmental planning through to ambitious cycling ideas and transit documents — plans Green calls "encouraging" but meaningless if the city can't look after the basics.
"My point is, we have to focus on the basics. Why are we digging up cycling infrastructure, while we're hiring consultants and having big meetings? Get the basics right. Every time you do a Cycling Master Plan, you hire a consultant, you get a budget, you hire a committee that writes a terms of reference [document]. You tie up a whole lot of city bureaucrats on doing the consulting and doing all the paperwork. Meanwhile, the telephone poles are still going on the bike paths. Stop already and focus on execution. You [the city] can't execute."
The first glossy environmental plan was launched by city hall in 2012. Titled The Green Living Master Plan, it laid out 49 objectives for the city to achieve by 2022 to become more environmentally friendly.
Perhaps perfectly illustrating Green's concerns, the Green Living document pointed out in 2012 that the width of Mississauga's streets made them ideal for adding bike lanes, transit priority lanes and wider sidewalks. However, nine years on, the idea of bringing diversely designed and partially pedestrianized streets to the city remains unrealized.
That said, updates at the end of 2012 and in 2015 show the Green Living Master Plan to be progressing relatively on schedule. By 2015, 14 percent of its objectives were officially completed, a further 14 percent had been delayed and the final 72 percent were progressing on schedule for 2022 at the latest.
The creation — in November 2014 — of a dedicated bus corridor, now operating between Winston Churchill Boulevard and Renforth Station, marks an important decision to spend significant resources on public transport. City resources have been routinely devoted to increasing the number of journeys offered by the municipal bus operator, MiWay. In 2015, annual ridership sat at 2,466,000; fast-forward to 2017 and that had risen to an estimated 3,417,000 trips on city transit. However, data from the 2016 Canadian Census suggests that public transit ridership is simply not rising fast enough. Sample data provided by the government suggests that three years ago, 71.6 percent of commuters in Mississauga continued to drive to work or school.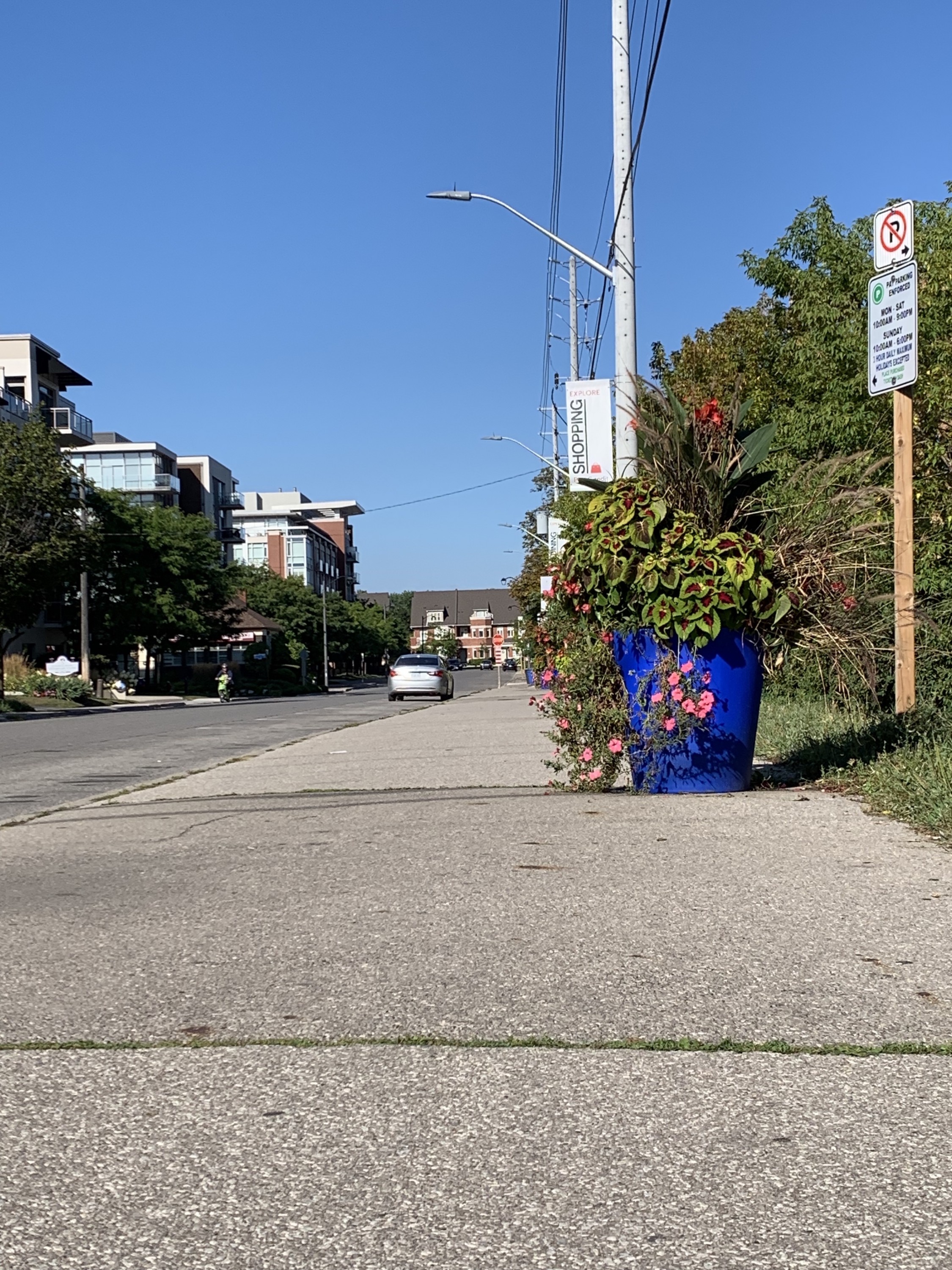 "The changes to Mississauga's transit system have focused on shifting our network to more of a grid network that allows for more frequent and direct service along main corridors, improved connections to other transit services, and service coverage that expands across the city's boundaries," Councillor Matt Mahoney told The Pointer in an email response.
"We hope to continue to build on this ridership growth by implementing the next MiWay Five Year Service Plan (2021–2025) and continuing to utilize the efficient potential of such infrastructure as the Mississauga Transitway," he added.
Mississauga's recently released Five Year Energy Conservation Plan shows similarly achievable targets to help the city evolve, but nothing that would revolutionize emissions output. Between 2014 and 2018, greenhouse gas emissions produced by City infrastructure — buildings, transit and the like — dropped by 8.1 percent, which reduced utility costs by more than $1.3 million. Yet, despite international consternation at the speed of climate change, the city is targeting just a 1 percent per year reduction in emissions — just 5 percent total by 2023.
In June, city legislators threw down the gauntlet to themselves, in the most important test of policy to date. Following requests for action made by students, councillors joined a growing list of cities in declaring a climate emergency. Cynics will see this moment as playing politics with the environment; others herald it as a change in mindset. The coming decades will decide how history remembers that decision.
Last year, the United Nations' Intergovernmental Panel on Climate Change (IPCC) warned that previous climate disaster projections had been generous. The report — verified and supported by 6,000 scientists — said that citizens and legislators are almost out of time. Pertinently for Mississauga, the epitome of urban sprawl, the report called on local governments to act. It identified vehicle pollution and sprawling cities as culpable in a major way for the intensifying effects of climate change.
"Council's decision to declare climate change an emergency was timely," said Mahoney, who chairs the city's Environmental Action Committee. "Staff have been working to finalize the draft Climate Change Action Plan, which will include actions to decrease greenhouse gas emissions and help the city adapt to a changing climate.
"We expect the plan to be released for public consultation in fall 2019," the councillor explained. "This will be one of the final stages of our two-year engagement and planning process to develop the plan. The city has worked closely with community partners, stakeholders and residents to develop an action plan that reflects the ideas, interests and strong partnerships of the community."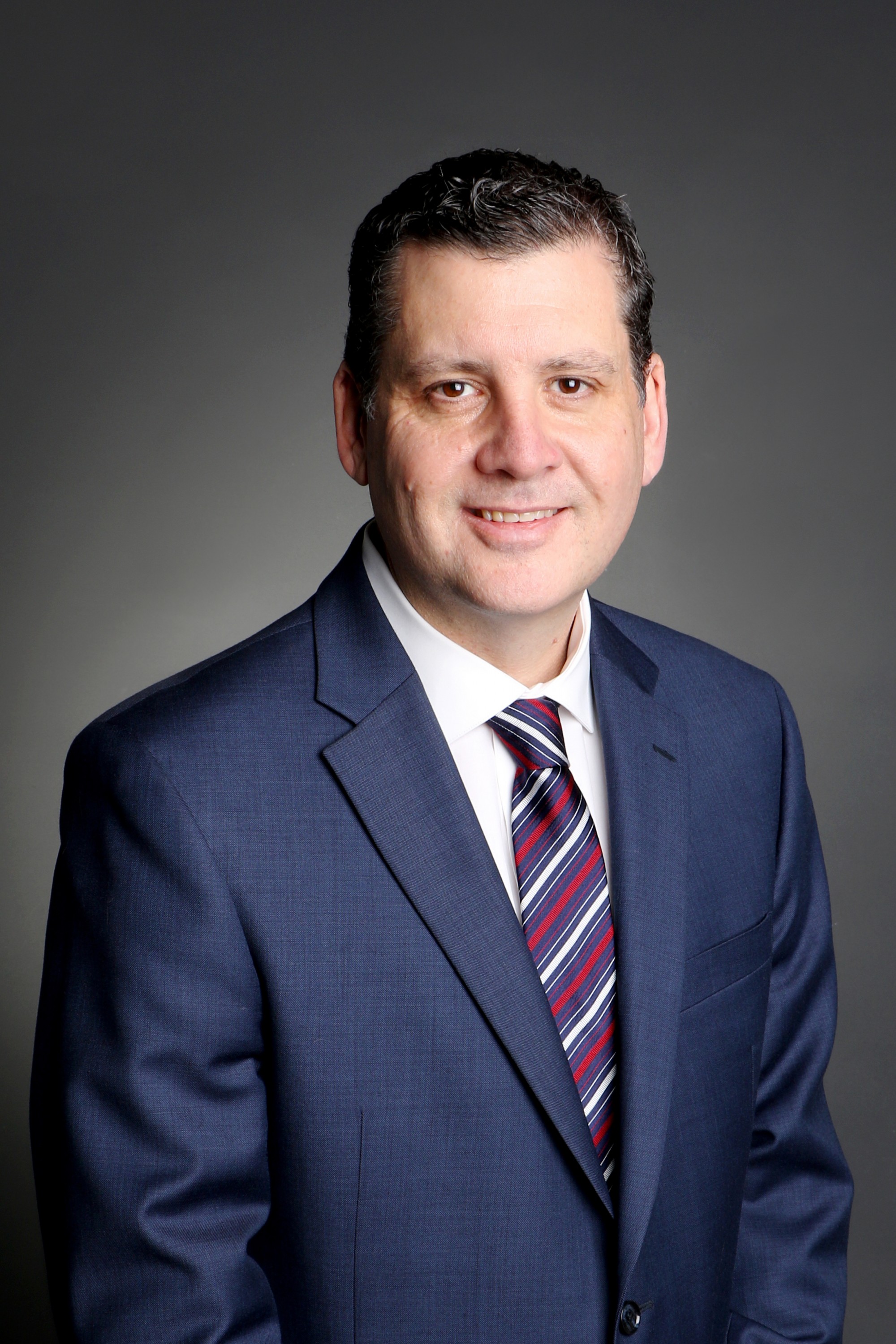 Mississauga Councillor Matt Mahoney
Despite declaring its emergency in June, the real moment of decision has yet to hit city hall.
As part of developing the climate change plans, a Munich-based consultant, Siemens, was brought in to model methods by which Mississauga could reduce its emissions to just 80 percent of 1990 levels.
The company describes itself as a "technological pioneer" that deals with solutions for electrification, automation and digitalization. In the case of Mississauga, they have worked together with the city to develop a report called Mississauga's Climate Future. Designed to feed into city hall's Climate Change Action Plan, it offers radical solutions that would make the city's actions to date pale in comparison.
The consultation was completed in June, and director of Parks and Forestry Jodi Robillos confirmed to The Pointer that the Climate Change Action Plan would be available in draft form on Sept. 18. Responding to questions by email, she wrote, "The Draft Climate Change plan includes action supporting both mitigation and adaptation of climate change. A resource plan will be developed to accelerate projects in an effort to mitigate climate risk and achieve our vision of becoming a low carbon and resilient community."
The Siemens report into Mississauga's climate options offers lukewarm approval of the city's achievements to date. It stops short of criticizing them but warns that emissions will continue to rise without more radical solutions. "The City is making meaningful progress towards ensuring a sustainable future by reducing greenhouse gas emissions throughout the corporation and in the community," the report states.
However, after praising the city's move to plant 300,000 new trees since 2012 and a reduction in per capita water consumption, it cuts to a worrying projection. "Despite these accomplishments," the report continues, "Mississauga has a long road ahead to achieve its climate goals and targets … Mississauga is the third most populous city in Ontario and is expected to grow by 27% over the next 30+ years. Assuming a business as usual scenario, this growth translates into an 18% increase in GHG [greenhouse gas] emissions for 2050 as compared to today."
This report lays the issue out in black and white: despite building the first dedicated bus corridor in the Golden Horseshoe Region, an ongoing commitment to the Hurontario LRT, and the introduction of stormwater charges, Mississauga has failed to turn the tide on its contributions to climate change.
Fortunately, the report lays out a series of radical measures that, if implemented, could make the city a world leader in climate change prevention and mitigation by 2050. Siemens' proposed plans revolve around introducing smart, green technology that undoubtedly will not come cheap.
The report points to the fact that, on average, Mississauga residents travel 44 kilometres per day, 85 percent of that driving solo. It doesn't pull any punches about the solution, saying that "the technology that would produce the highest impact on GHG emissions by far is the 100 percent transition to electric cars, with potential savings of over 970,000 metric tonnes of CO2. Electric cars would also significantly improve air quality and could generate up to 18,000 local jobs."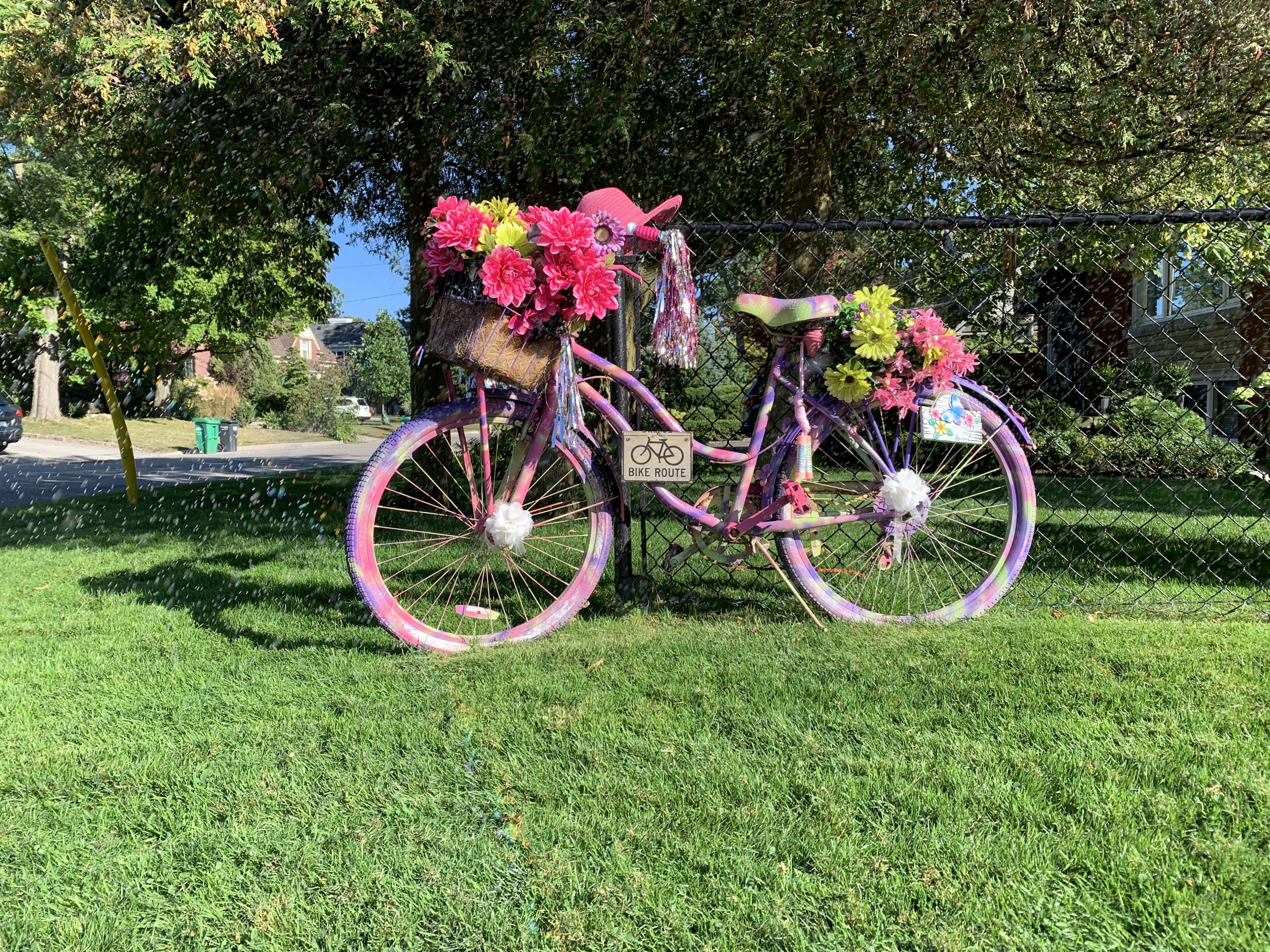 For a city with few public electric car charging points — the PlugShare locator app lists about 60 — this is a big ask. And then there's the Doug Ford government's decision to end incentives for purchasing electric cars and pull back on a program of installing charge points — even taking some already installed in Mississauga GO stations out of service.
Moreover, despite evident support for buses within Mississauga, the city has yet to modify any traffic light controls to prioritize transit vehicles. And though it has purchased some hybrids, not a single bus in MiWay's current fleet is fully electric. With all of that in mind, the idea that Mississauga could coerce or encourage its 700,000-plus residents into adopting electric vehicles quickly is a lot to swallow.
Alongside a zero-emissions road network, the report identified emissions from residential buildings as a key area for Mississauga to work on. One suggestion centres around a model where 50 percent of all electricity consumed in the city comes from solar power; the other is based on widespread adoption of air-source heat pumps. These smart pumps use outside air and an electric fan system to either heat or cool a house, depending on the season.
According to the report, "Outdoor air serves as a heat source in winter and heat sink in summer. Heat is moved in and out of the building using electricity with the help of a low-boiling point refrigerant through a compression cycle — much like the one in a refrigerator." Once again bold in its estimations, Siemens suggests that 41 percent renewable energy adoption, combined with a 50 percent uptake on air-source heat pumps, would reduce the city's greenhouse gas emissions by 2 million tonnes.
There is little doubt the suggestions listed in the Siemens report are radical; in fact, they're nothing short of revolutionary. However, since city hall upped the game rhetorically in June, residents will be expecting to see actions that match the self-declared climate emergency.
With an exciting and hugely ambitious option now on the desks of planners at city hall, the question is: can Mississauga step up?
Email: [email protected]
Twitter: @isaaccallan
Submit a correction about this story