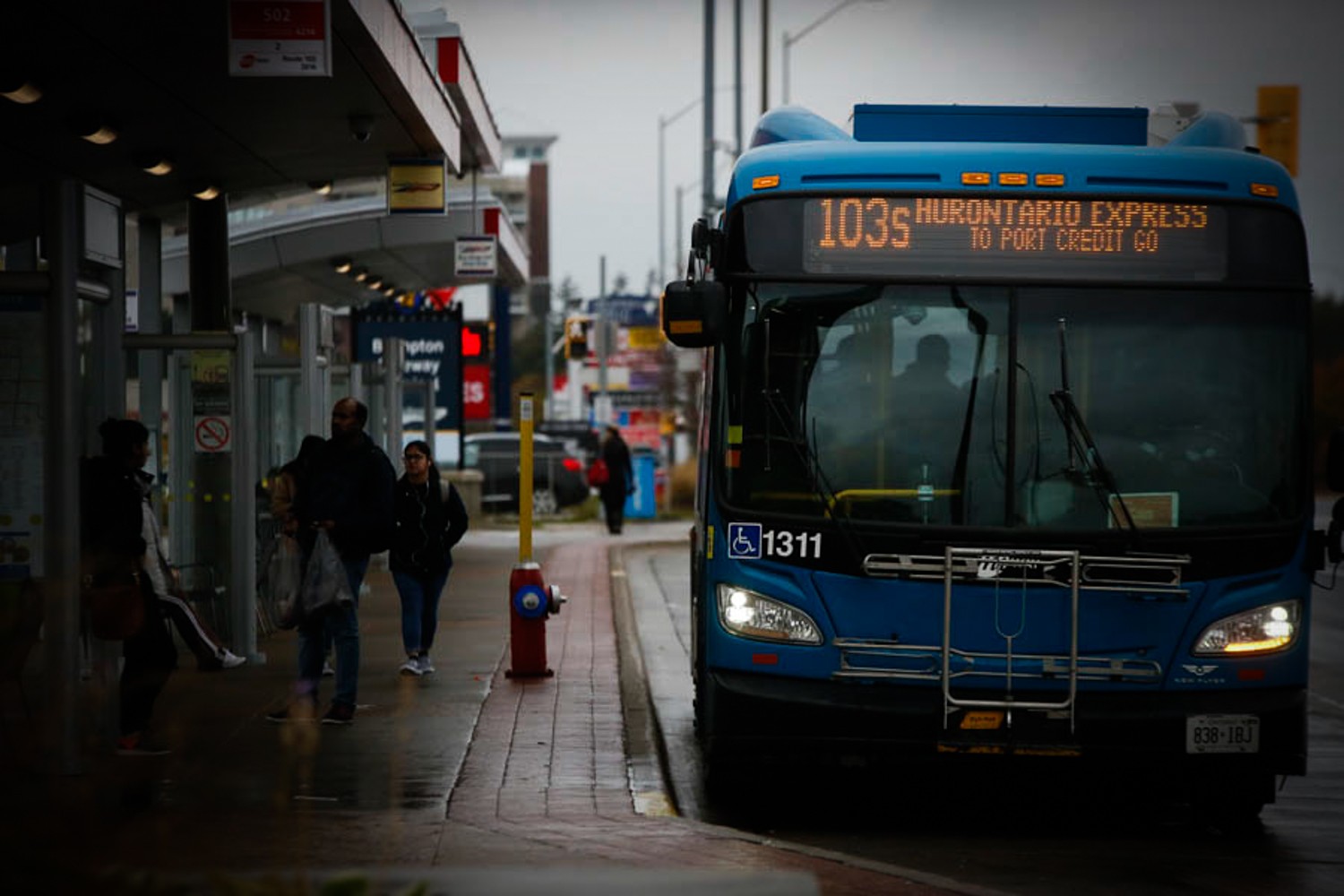 Photos by Mansoor Tanweer/Graphics from City of Mississauga
Mississauga's MiWay prepares to bring on more hybrid electric buses in effort to battle climate change
Mississauga is one step closer to adding 11 new hybrid-electric buses to its MiWay fleet, after the general committee voted to put the project forward for final approval by city council next Wednesday.
Geoff Wright, commissioner of transportation and works, recommended that the city move ahead with buying 11 60-foot second-generation hybrid electric buses. If approved, the project will go ahead by competitive tender in 2019 for delivery in 2020, according to an Aug. 22 corporate report from Wright. His department is also seeking pre-approval of $13.2 million from the 2020 capital budget to cover the cost.
His report highlighted how second-generation hybrid electric buses "have been proven within the transit industry to reduce emissions and increase fuel efficiency," compared to older models. Based on MiWay data, the first-generation Orion hybrid-electric buses produced a 14 per cent fuel savings over traditional "clean" diesel.
The second-generation buses "will see even greater improvements to fuel economy in comparison to its predecessor," Wright wrote, adding that manufacturer's data suggests a fuel savings of 25 to 30 percent, with a corresponding reduction in greenhouse gas emissions.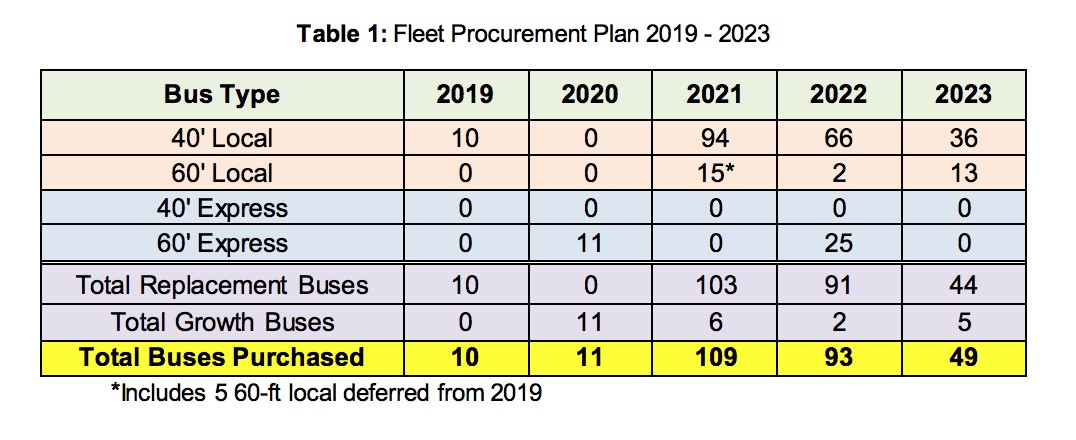 Emissions are an issue in Mississauga. Last year, MiWay buses emitted the equivalent of 53,389 tonnes of carbon dioxide, the report noted. In fact, MiWay buses are the largest greenhouse gas emitters among all of the city's assets, including city buildings.
"I think council is aware, while we haven't formally approved our climate change plan [which is coming to council later this year], there are some significant reduction targets in there council will have to debate on," Wright said.
"A big component of reaching those targets is related to MiWay's emissions," he added. "In order to effectively hit those emission targets, ultimately, we're going to have to have a 'net zero' on our bus fleet. Ultimately, that means going to an electric bus fleet."
MiWay has 500 buses, 25 of which are hybrid-electric, of which 15 are Orion first-generation, and 10 are Nova Bus second-generation.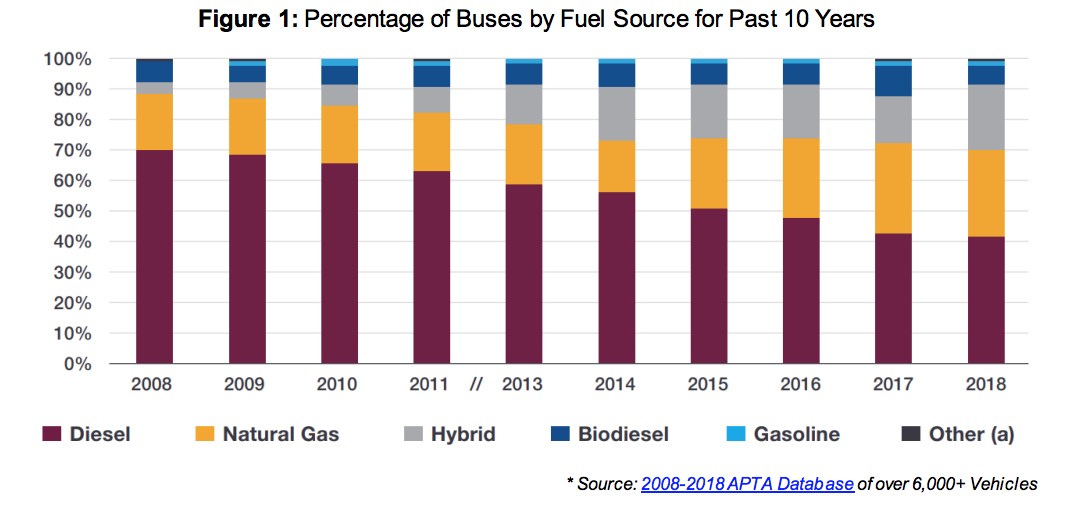 Darren Ridings, manager of transit maintenance at the City of Mississauga, makes an important distinction, however. "Keep in mind with the hybrids: the hybrids are an electric bus. There's no transmission. There's no gearbox. It's an electric motor that's driving the bus," he said. "It's nicknamed 'hybrid' because it has a diesel and electrical component. It's really an electric bus that's being charged on-board by the diesel engine."
The report Wright submitted to the general meeting suggests that North American transit systems have gradually increased their fleets of hybrid-electric buses between 2008 and 2018, from 1 percent to 21 percent. MiWay rolled out its first hybrid-electric buses in 2010.
Council authorized the purchase of 10 second-generation buses in May 2018, and they were delivered last month. They should enter service later this month.
Asked if Wednesday's proceedings marked another stepping stone toward MiWay going fully electric, Wright was clear: "I think it is. We're basically a fully diesel bus fleet, today." However, Wright said it's not yet time to transition MiWay to a fully electric fleet. "We wouldn't be able to go out now and start buying fully electric buses. There'd be a lot of risk with that … that we commit ourselves to a type of technology that limits our ability to use those buses."
Email: [email protected]
Twitter: @dancalabrett
Submit a correction about this story