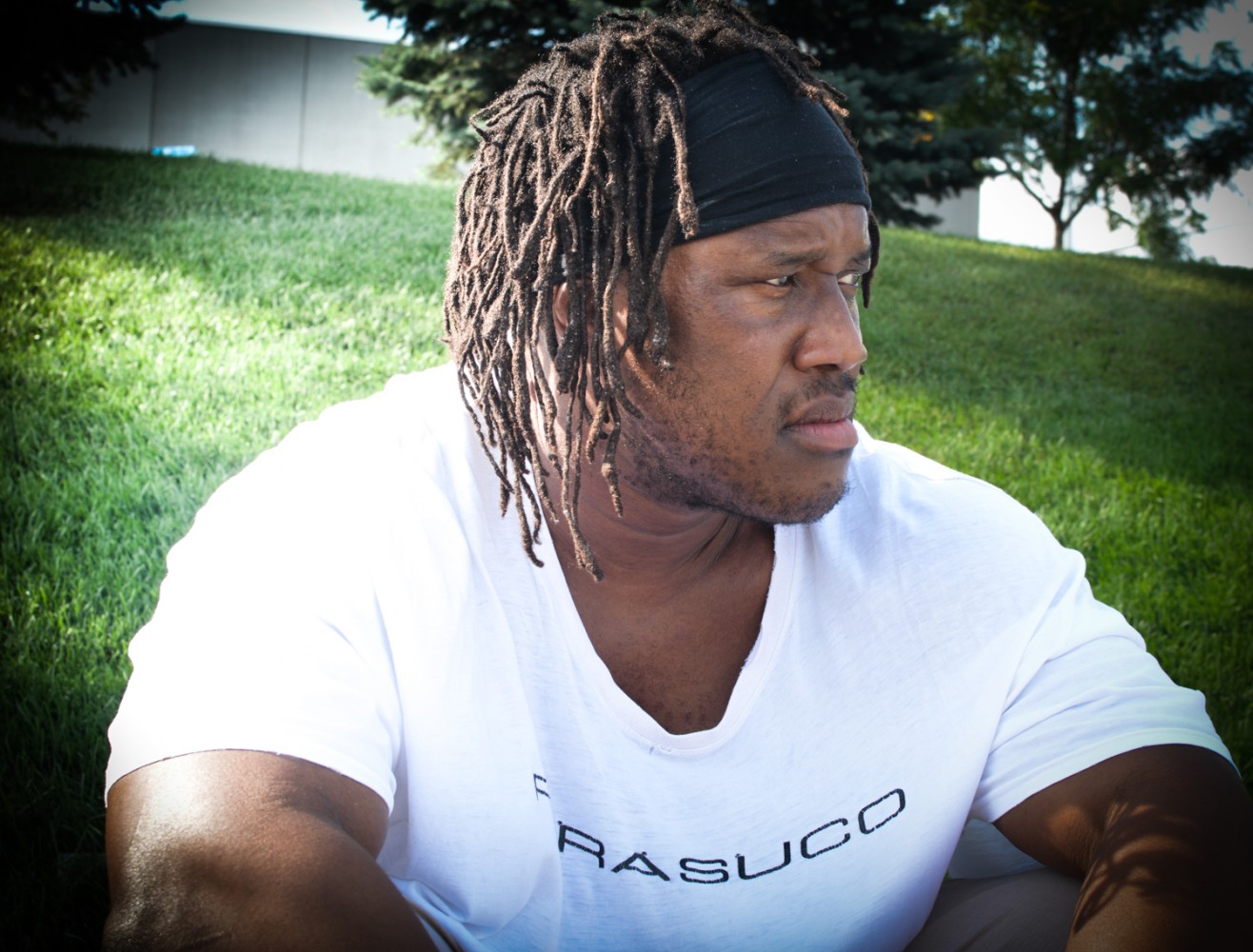 Photos by Joel Wittnebel/Courtesy of Darren John
Justice system shows prejudice against Peel rapper Avalanche the Architect, judges find
There are two sides to Darren John.
While driving through Mississauga on a sunny July evening, Darren talks about his kids and being a father. He talks about living and growing up in Mississauga, how the city has changed, diversified and grown. He talks about the turnover of residents on the street where he grew up, neighbours who have come and gone, kids who have grown up and left.
The other side appears on YouTube, as he raps about shooting cops. His battle-rap persona Avalanche the Architect is aggressive, unflinching, and raw about his disdain for law enforcers and their treatment of Black people.
"Pigs kill Blacks no charge for that … it's about time to start sparkin back," Avalanche rhymes in his 2018 single "Black Lives Matter."
His lyrics have gotten him into legal trouble in the past. In a case that garnered widespread attention in the GTA and hip hop circles across North America, John was convicted in 2015 of uttering threats, based on lyrics he had written about his former music promoter, Sonia Harry, with whom he had a falling-out. John is appealing that conviction and will be making his case later this year.
Though they mention the name "Sonia" several times, Darren argues the lyrics in his rap "Got Yourself a Gun" were not directed at his former promoter, but rather rapper Scotian Sparxx, who is also mentioned in the song, as part of an ongoing rap battle. Additionally, John argues the rap was simply artistic expression, protected under the Charter of Rights and Freedoms, and the aggressive nature of the recording was just part of his Avalanche persona.
The matter is only one of dozens of court cases Darren routinely has to juggle. His weekly schedule gets filled with more appearances than a lawyer in high demand, a result of constant interactions initiated by the police, including a staggering number of charges that have been thrown out.
Watching Darren's videos and standing in front of him, it's easy to get lost in that persona. His baggy clothes don't hide the massive arms beneath, toned from years of teaching martial arts, and his walk displays a swaggering confidence, despite a slight limp, the result of a home invasion in which Darren was shot while trying to protect his mother.
But there's the other side of him, the human side that's thinking of ways to keep his kids busy while feeling exhausted and suffering from summer allergies.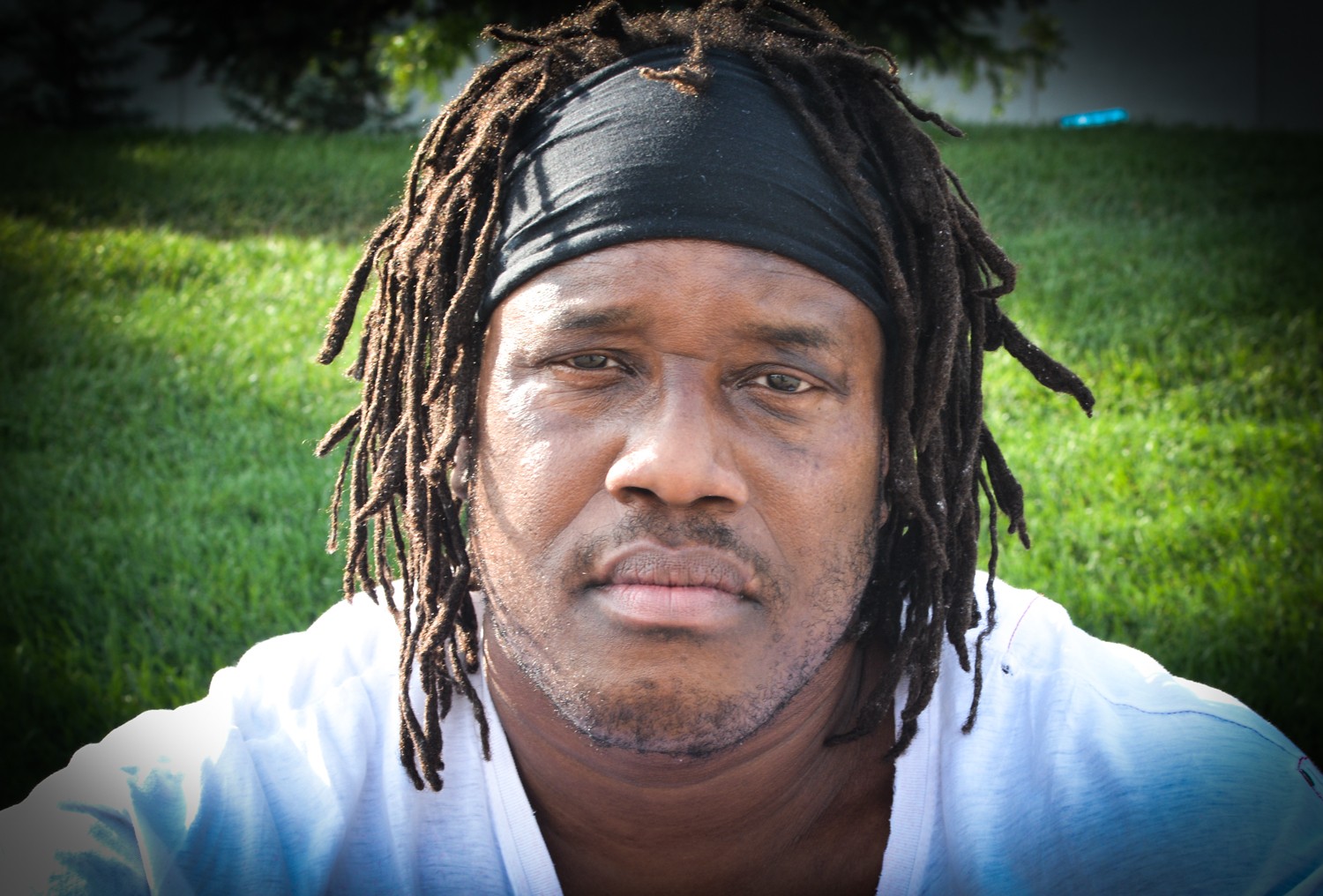 It's possible to see the switch in action, to see Darren morph into Avalanche. All you need to do is turn a camera on him. The smile drops away, the muscles tense, and an aura of confidence, floating over a simmering anger, exudes from him. When the lens turns away, he takes a look at the screen, nods and smiles, and he's Darren again.
But what happens if the court again can't separate those two sides? What if the court simply sees Avalanche and not Darren?
Well, according to a pair of recent statements from Ontario justices, that may be exactly what is happening.
In two separate cases this year, judges have recognized potential prejudice and bias against Darren in the system. One judge was even forced to retract certain phrases from his ruling, which suggested a clear prejudice against Darren because of his lyrics.
---
According to the Ontario Court of Justice, every day, judges deliver "independent, impartial and timely justice" to thousands of Ontarians in courtrooms across the province.
But this is not always the case.
In March last year, Darren was before Justice Michael Quigley, asking to be granted legal assistance for his appeal on the conviction of uttering threats, a trial in which Darren mostly represented himself.
Justice Quigley denied Darren's application for a variety of reasons, saying that the appeal as a whole was without merit and that Darren was misrepresenting his financial situation.
"Not only is the appeal frivolous and utterly devoid of merit, but there is no public interest served in having this appeal proceed when the plain goal is largely to permit Mr. John to pursue a costly and time consuming game, and to then seek a Pyrrhic victory on questions that are inconsequential," Justice Quigley wrote — a reference to the fact that he was sentenced to probation and there was no jail time associated with the decision, other than two days of pre-trial custody.
Quigley also wrote that he wasn't surprised by John's initial conviction. "The threatening language of some of his songs is littered with strong and overtly violent references to guns and killing people, with a 'black macho' kind of flavour," the ruling said.
Additionally, Quigley appeared to take particular interest in the images on Darren's website, even though they were not part of the evidence presented in court, and how "it records and attests to Mr. John's association and friendships with black celebrities from sports and music."
Following a complaint to the Canadian Judicial Council (CJC), Quigley expressed regret for the wording in his ruling.
"Justice Quigley reviewed your complaint and advised he did not intend to make any comment that could be perceived as racist. The phrase he used was intended to describe the tone and tenor of the lyrics of your songs as a factual matter. Justice Quigley regrets using the phrase he did and, in retrospect, acknowledges he could have chosen his words more carefully and with a higher degree of sensitivity," wrote Norman Sabourin, executive director and senior general counsel for the CJC.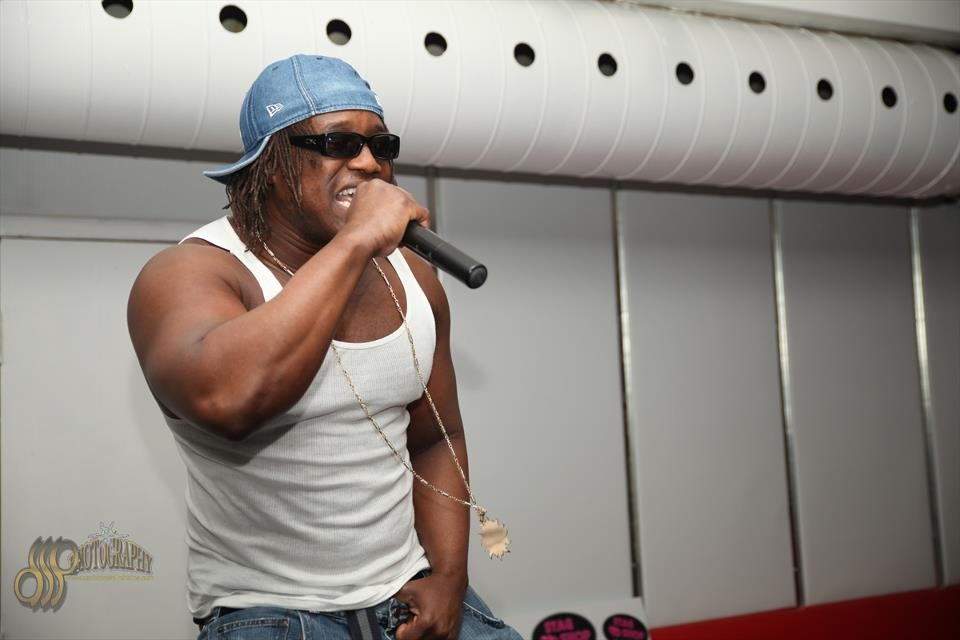 In appealing Quigley's decision, Darren appeared before Justice Ann Molloy, who had much stronger words for the way he was treated by Quigley, stating that prejudice on Quigley's part may have come through in his ruling.
"I'm deeply troubled by the conclusions of Justice Quigley," Molloy said in court. "Negative findings about Mr. John's character and misrepresentations to the court may have effected the assessment of whether there's any merit to the appeal."
During that January court appearance, Crown attorney Cara Sweeney continued to defend Quigley's decision, despite the surprising admission that she, too, found some of the findings "troubling."
"We don't have all the materials that were before Justice Quigley, clearly," she said. "I think it's a leap and unfair to Justice Quigley to say that he made these findings without a proper evidentiary basis."
However, Justice Molloy argued on behalf of Darren, pointing out that Quigley's stance that Darren was misrepresenting his financial position in order to get legal aid was based on untrue information.
Quigley had based part of his ruling on the assumption that Darren already paid $7,400 for previous court transcripts and maintained a "sophisticated" website for his rap career — two things that suggested he had the financial ability to pay for a lawyer. However, the transcript cost had been paid for by the court, not the rapper, and his website costs, he says, a "very small" amount to maintain on the Blogger online platform.
Molloy agreed the description of Darren's website was "not the case at all."
"I understand that his financial situation now is no different than it was before Justice Quigley, but Justice Quigley made his decision based on evidence that either didn't exist or was improperly accessed by him, and he jumped to conclusions," Molloy continued. "He's entitled to appeal; that's his right. If he doesn't have the funds to do that himself, to pay for the transcripts, and let's say I'm satisfied that he does not, then what does that say about access to justice?"
"There is access to justice where there is merit, and in my submission there is no merit to this appeal," Sweeney replied. "I agree with your honour that the fundings of Justice Quigley, beyond the acceptance that he was indigent (too poor to pay for a lawyer), are troubling, but in my submission that does not take away that there is no merit to this appeal," Sweeney said.
Molloy eventually disagreed and on Jan. 17 ordered a lawyer be appointed to assist Darren. The appeal is set to be heard in December.
When reached for comment by The Pointer, Sweeney directed questions about the case to the Ministry of the Attorney General. MAG spokesperson Brian Gray directed The Pointer to the court files for the case and declined to comment further, as the matter is before the court.
Darren sees Quigley's ruling as an extreme example of a continuing pattern of treatment he's received in court for years. Through a number of ongoing civil cases, and the many times he's self-represented himself on criminal charges — all of which have been dismissed or stayed, save for his conviction in the uttering-threats case — Darren says the treatment is always the same.
"I think they look at me, appearance-wise, and think, 'Oh, he's the stereotypical, what we see in the news media for criminals, Black criminals," Darren tells The Pointer. "Then just anything I say goes in one ear and out the other."
"I could put on a fancy suit, and they're still going to look at me like a Black criminal," he adds.
It weighs on him, and while it may not weaken his resolve — Darren is determined to keep a record of his treatment in court to eventually reveal the systemic issues — his patience does wear thin, which is not always to his advantage.
"I'm already frustrated and angry; I can anticipate being discriminated against," he admits.
He does his best to keep calm, even when faced with questionable behaviour on the part of those sitting behind the bench.
---
It was a fairly routine matter. In January 2014, Darren got a ticket from a Toronto police officer for driving without insurance.
Five years later, the case had yet to go to trial, so Darren attempted to have the item thrown out based on an unreasonable delay. It's what's called an 11b application, a right protected under the Canadian Charter of Rights and Freedoms.
However, when the case appeared before Justice Sylvia Hudson, things took a turn.
In a court appearance in November 2018, there was an issue with locating certain documentation Darren had filed as part of his application, and a disagreement with the Crown attorney ensued. During the exchange Darren suggested there was animosity between the two of them, then highlighted allegations of domestic abuse on the part of the Crown, saying, "He's been charged for assaulting his wife."
At this point, Justice Hudson threatens to call the police to remove Darren from the courtroom.
"Call them," Darren says.
"I see that you are one of those people in society who are not—" Justice Hudson begins before being cut off by Darren.
"I see that you're one of those people," he says.
"All right," Hudson replies.
"So push the button, call them," Darren says.
"Okay."
"Because I've been sitting here talking calmly."
"Sir."
"Patiently."
"Sir."
"You raise your voice at me," Darren concludes.
"Sir, listen to me. Listen to me. Listen to me. Because whatever you are going on with, you're only pushing that button further. But I'm not going down your road. So if you're going to push my button, don't try it. Don't even think about it. All right?" Hudson says.
From there, she informs Darren that his application will need to be refiled, essentially starting the process over from the beginning.
"As the prosecutor rightly said, you have to file to the Attorney General of Canada, because it's a constitutional argument. You have to file to the Attorney General of Ontario because we live in Ontario, and you have to file to the Crown's office," Hudson says. "You understand that, sir? So you have to start all over. You appeal your matter, so you start all over again. You understand what I'm saying?"
Darren asks permission to speak.
"Now you can speak," the justice replies.
Being self-represented, Darren admits he was not aware that filing his 11b application would restart the process. Despite that, he alleges the Crown had the documents to move forward with the case.
"They had the transcripts, and the prosecutor carefully danced around the fact that wasn't addressed in my original request," Darren says. "This is his modus operandi, if they want to use a legal term that he wants to use."
"Okay, I have no idea, I never went to school, so don't use those big words on me," Justice Hudson quips back.
"He's saying now that I'm doing this last minute. It's as simple as this, I have to stand here —"
"All right sir," Hudson says, cutting him off.
"This is — here we go," Darren says.
"Do what?" Hudson says.
"You're yelling and raising your voice at me, but when you're talking to him (the Crown) you let him ramble on and on and on," Darren says.
"Sir," Hudson says, trying to cut him off.
"And now I feel there's a reasonable apprehension of bias here because I'm talking normally, calmly, and every time you're raising your voice, you're telling me I'm being a baby, you're getting nervous, you're about to press a button," Darren says. "Because I'm self-represented and you probably don't like the way I look, you feel that maybe — whatever is on your mind — You're choosing to treat me in a hostile manner, as opposed to this person here," he concludes, referencing the Crown attorney.
"And who are you addressing as 'this person here'?" Hudson asks.
"The person I'll point at, I don't know his name," Darren says, again referencing the Crown attorney.
"Sir, if I ever hear any derogatory words coming out of your mouth anymore, I'm looking at two police officers out there and they have connection to here, and I'm going to have them arrest you," Hudson says.
"For what?" Darren asks.
"For your behaviour in court."
"What did I say derogatory?"
"'This person here'?"
"No, I don't know who he is," Darren replies.
"So why is he sitting there?" Hudson asks.
"Please don't threaten me. If you want to press the button and tell the police to arrest me, do it. I'll wait here," Darren replies.
"Please take him out of here before I charge you," Hudson says as the police enter to remove Darren.
"With what?" Darren asks.
"With whatever I can find to charge you."
"It's black people like you why slavery happened and why we're here. Don't think because you're sitting behind a desk—" Darren begins.
"And you are the ones why we are treated the way we are treated," Hudson shoots back.
---
After Darren's removal from the courtroom, a trial date was set for January 2019, but because Darren wasn't in the courtroom, he didn't hear the date and was not notified. When he learned that he had been convicted in his absence, he again appealed, and the case landed before Justice Greene earlier this year.
It's safe to say she was surprised by the transcripts.
"(It) makes me very nervous when a case starts like this," she said in February, reading over the case documents, including the transcripts of Darren's interaction with Justice Hudson. "I'm just concerned that we, as a system, look so biased against this gentleman."
She described Darren's treatment in the case as "really troubling" as she read out the transcripts in court, surprise and disdain evident in her words.
In particular, Justice Greene highlights an instance of Justice Hudson clearly belittling Darren after he mistakenly told her he'd received a letter from the Toronto Police Service about the case "last night."
"No, no, no, not last night, yesterday," Darren corrects himself.
"Oh … because you said last night." Hudson says. "I want to know which post office, I can connect to that one so I can get mail at night."
It wasn't the only exchange that had Justice Greene shaking her head.
"Oh my goodness," she said, reading through the transcript.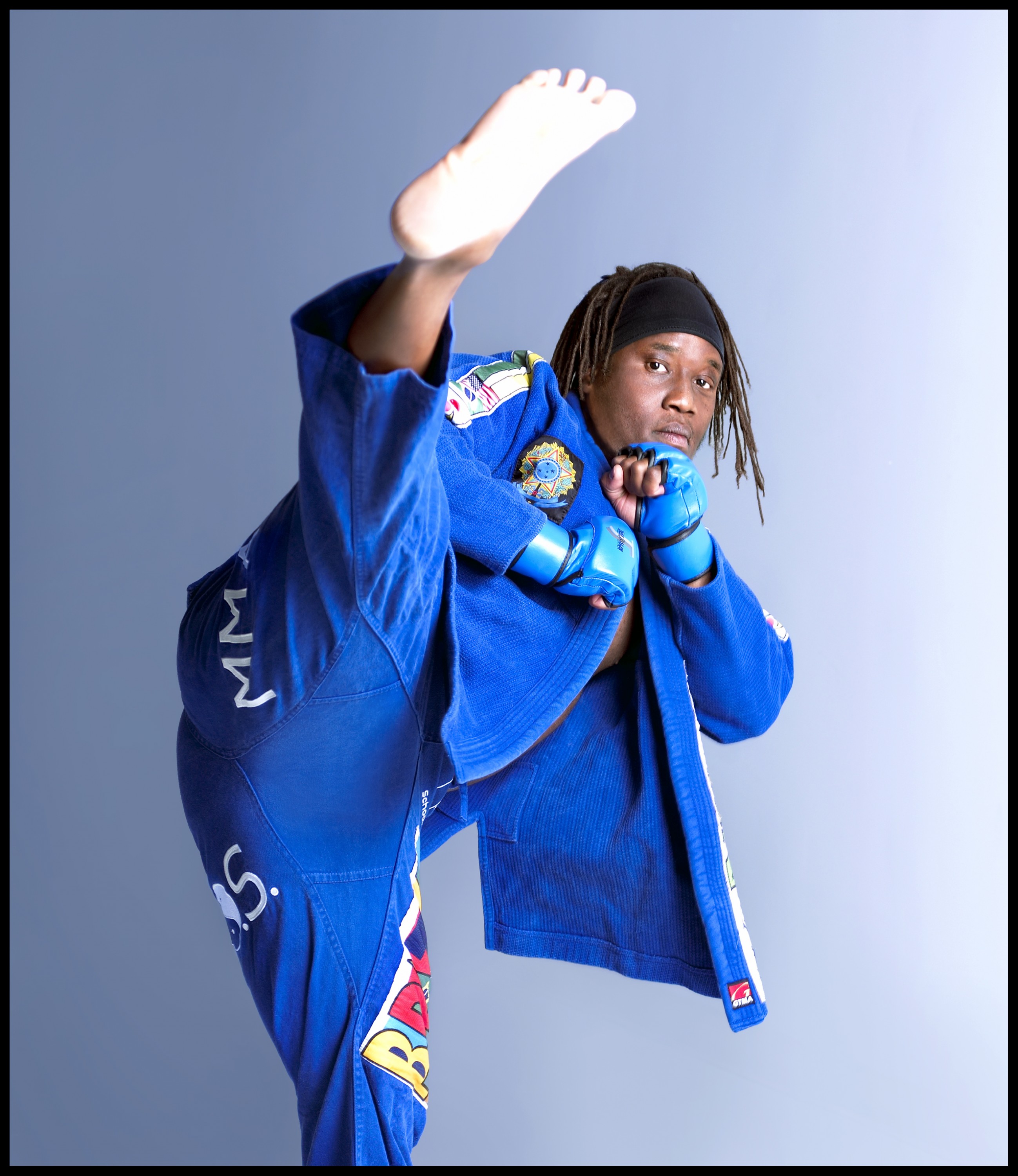 Darren had just finished telling Justice Hudson he would like to have a lawyer represent him in the case but he simply couldn't afford one.
"I was reading the paper the other night, and in the paper they are saying people who represent themselves, want to represent themselves. They always go down the wrong path because they have no concept of the legal aspect in the court," Justice Hudson said.
Eventually Justice Greene decided to toss the whole case out.
"In the few materials that I have found, have read so far, there are a couple instances that suggest some bias against you, and unfairness," Greene said. "And while it may very well be that you're guilty of the offence, given this past, I'm satisfied that it's an appropriate case, that it would not be in the public interest to prosecute you any further on this."
---
There are small victories, Darren admits.
Outside the courtroom in January, after Justice Molloy ruled that a lawyer should be appointed to assist him in his appeal of the uttering-threats conviction, Darren was overjoyed.
"You don't know how happy I am," he said, dropping onto a bench just outside the courtroom doors. The large duffel bag holding all of his legal documents sat slumped in the plastic chair beside him. "Anyone would want to prove their good name."
However, Darren admits that trying to solve the issues of bias that plague him in the justice system will be much harder.
He goes back to Quigley.
The judge's words were so bizarre they can easily be seen as directly pointed at Darren's rap persona, Avalanche the Architect, as opposed to the man himself.
"Black macho kind of flavour."
"Association and friendships with black celebrities from sports and music."
They were words that Quigley would eventually admit to regret writing. However, Darren says, the CJC didn't go far enough, as there was no discipline or punishment as a result of the ruling.
"He made it clear his feelings about Black people, and they couldn't find it in them to go any further than how far they did, which wasn't far at all," Darren says. "It wasn't an apology."
"When a member of the public does something wrong, they make sure to hold you to account," Darren continues. "But when they (judges) break rules, they say, 'Oh, we have judicial immunity, we have this, we have that.'"
And the problem is much bigger than one judge, Darren says, as the negative perception of him extends from the courthouse to the police.
"My case is probably the most prolific because I don't know many people … [who] have records [of harassment] from 14 years old," says Darren, now 40.
"[Almost] 27 years of being harassed, of being charged over and over."
"It's a very small consolation," Darren says of the CJC decision. "I appreciate it nonetheless, I'm glad something happened, but as I said, people see this, they see a victory, but they don't know what has gone into that victory."
Email: [email protected]
Twitter: @JoeljWittnebel
Submit a correction about this story