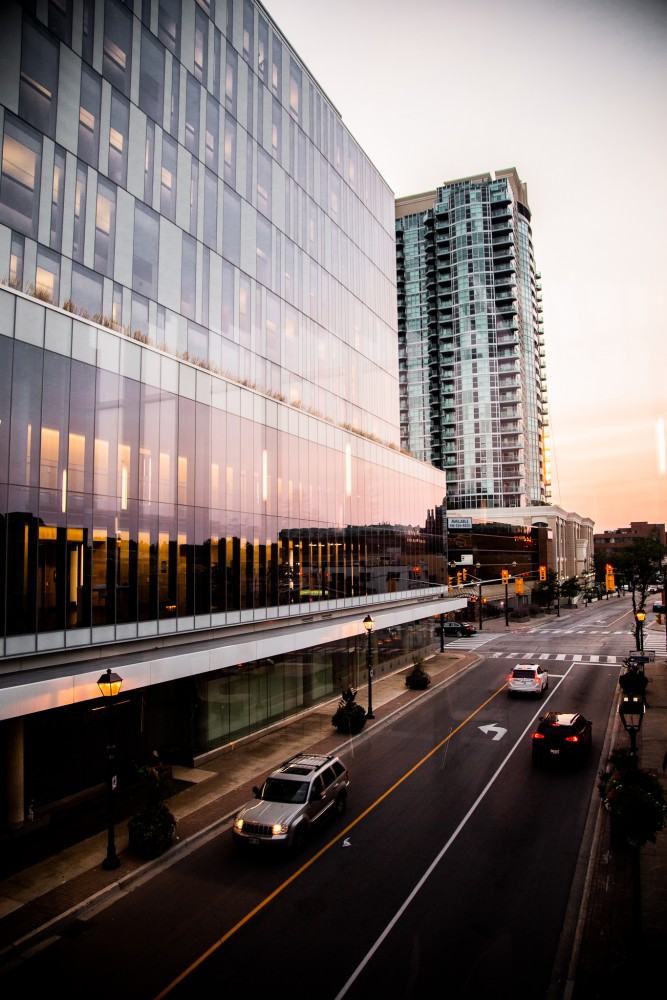 Photos by Mansoor Tanweer/Twitter
Mayor Patrick Brown to meet with PM and other party leaders this month
The Labour Day long weekend, the unofficial end of summer, also signals the official start of the federal election campaign this year.
With people seemingly waking from the summer doldrums, returning from cottages and vacations and getting back to the regular grind, federal politicians will be doing their best to get the ear of voters over the coming weeks.
Brampton Mayor Patrick Brown says the three big national party leaders, including Liberal Leader Justin Trudeau, have already reached out to set up meetings.
"I expect all three of them to come through Brampton City Hall within the next month," Brown says. "It's an opportunity. There's more attention to people's concerns during an election, and we want to make the most of the federal election by making sure all the parties commit to what's important to Brampton."
While those discussions will take place behind closed doors at the mayor's office, the public should have a pretty good idea of what will be discussed.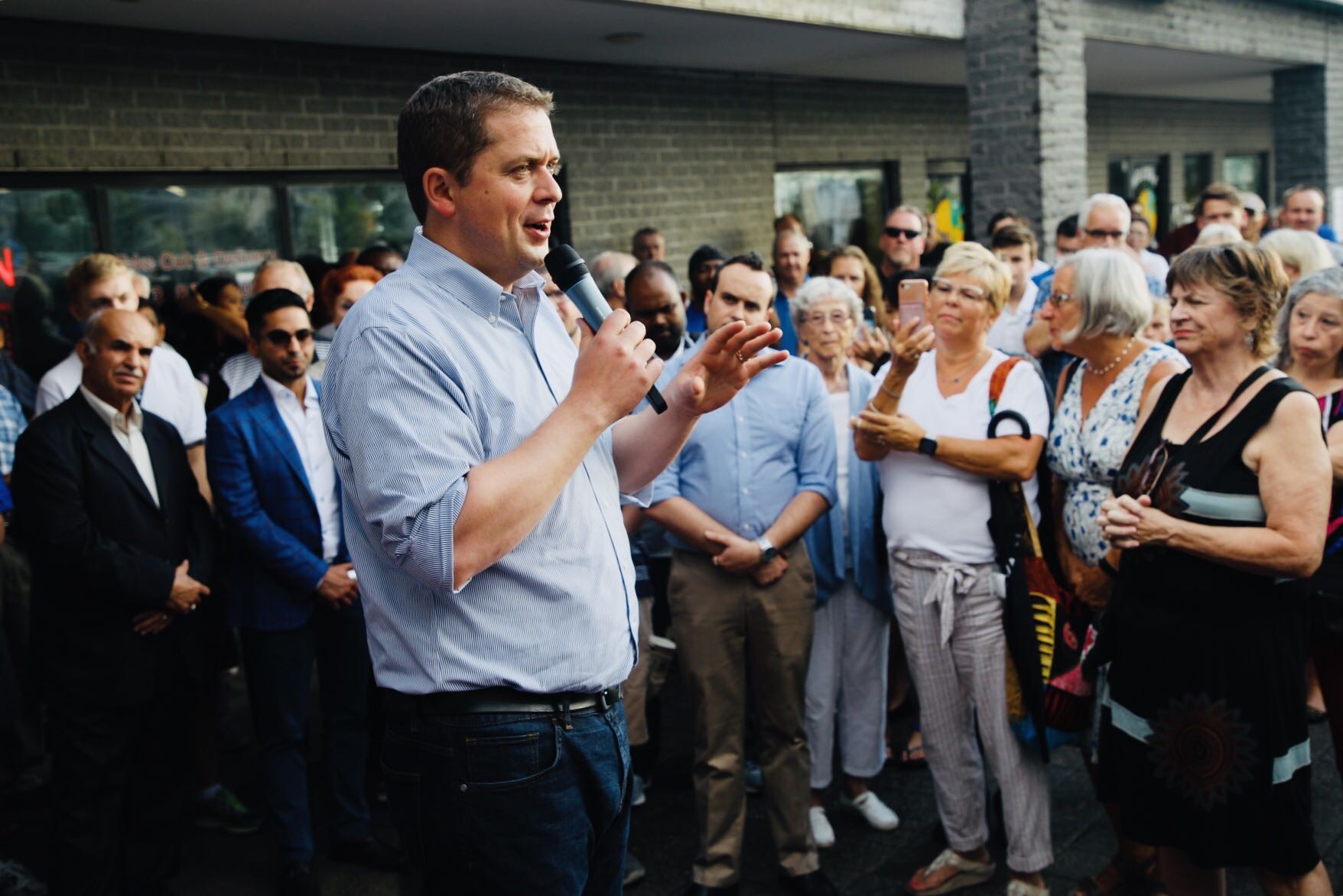 Conservative Party Leader Andrew Scheer
In July, the City of Brampton released a wish-list of causes they were asking federal parties to get behind.
Top of mind for Brown will be the Main Street LRT and finding a potential funding partner to push the project forward. Currently, the city is studying options for a street-level line or a route partially tunnelled through downtown. The latter is favoured by the mayor, but the cost is higher — estimated to be between $1.1 billion and $1.7 billion — so winning over a willing partner to fund the project is critical.
Brampton Transit's string of double-digit increases in bus ridership is also likely to come up, along with other transit needs that will help reduce Brampton's dependence on the car.
On this file, Trudeau may point to the recent federal investment of $11 million in Brampton that will go toward eight electric buses and an innovative charging system.
That was a good-news story for the city, but Brown could easily point out that the money is a pittance compared with some other federal investments made in transit projects in the GTA, like the $697 million that went toward the York Region subway expansion, or the $265 million that Waterloo Region received to support Grand River Transit, or the $660 million to the City of Toronto for the Scarborough subway expansion.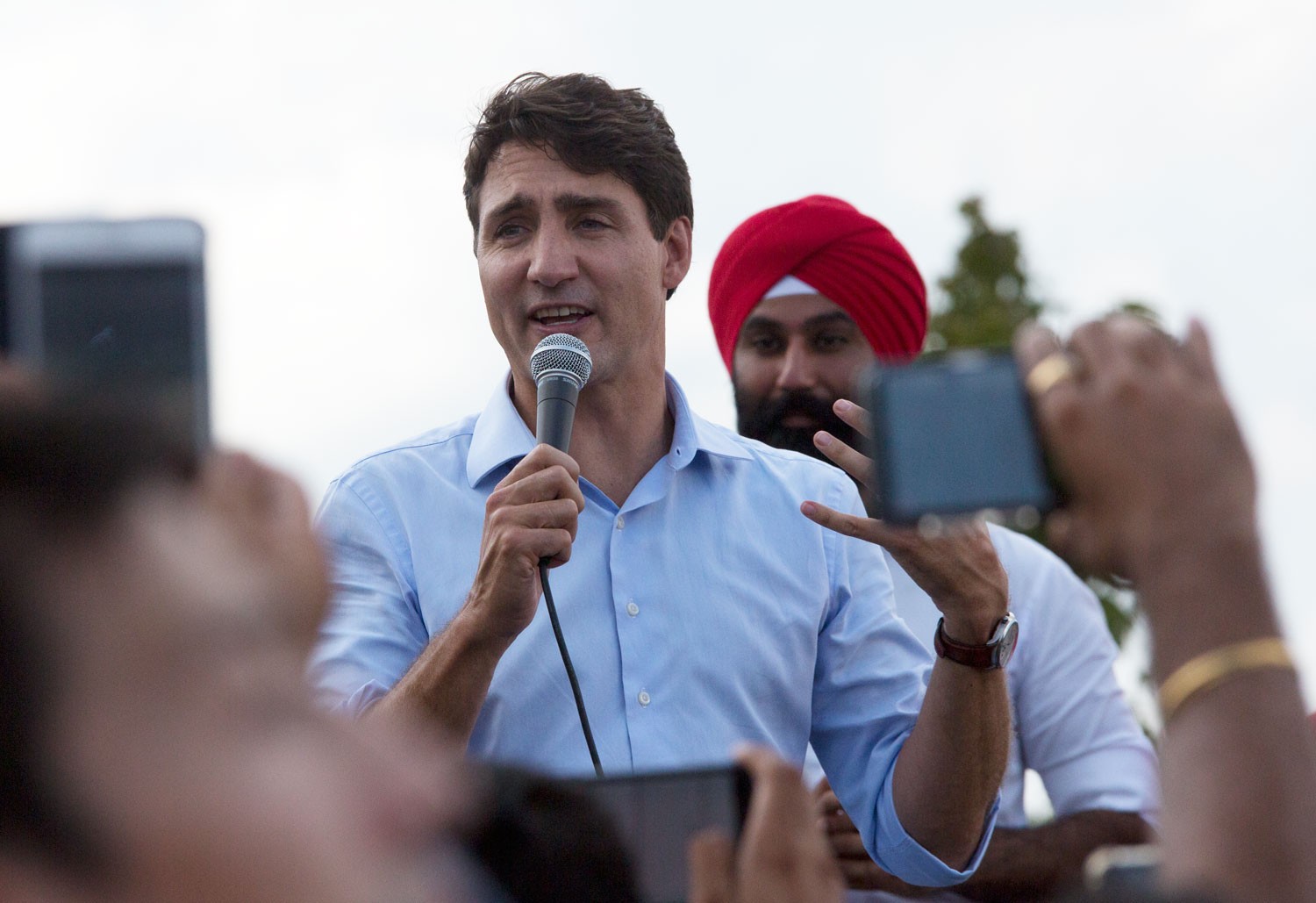 Liberal Leader Justin Trudeau
"There's no reason we can't ask for what would only be an equitable option," Brown says, that option being federal support for the tunnelled LRT.
A second topic of discussion with party leaders will most certainly be Brampton's share of the $188 billion federal infrastructure fund. The money was billed as a key plank of the Liberals' mandate in 2015, but Brampton has received only a fraction of what might be expected, some $42 million. On a strictly per capita basis, the city's allocation should be about $972 million.
The mayor will also certainly use this opportunity for discussion with federal leaders to elicit support for the city's post-secondary education goals and its economic development strategies.
Currently in the works is a Foreign Direct Investment Strategy, which would promote what Brampton has to offer to international businesses and investors.
A focus on FDI has been a plank of Brown's plan for modernizing Brampton's business base, so he's likely to highlight this plan in hopes of garnering federal support. Whatever form that future federal support takes, if it makes Brampton more attractive to companies looking to relocate or start up in the city, it will be a boon.
Fresh investment is a necessity for the city and Peel Region, in a shifting economic landscape less reliant on manufacturing and more focused on locally based, white-collar employment and telecommuting jobs. Manufacturing jobs in Peel, as a proportion of the total, have declined since 2001, dropping from 22 percent to 15 percent in 2017, and with the future of the huge Fiat Chrysler assembly plant uncertain, some 4,000 jobs there and all of the spinoff work in the city's auto-manufacturing sector could also be in jeopardy.
Federal assistance to boost Brampton's potential can also have impacts on the tax bill come budget time.
Attracting more modern industry and business to Brampton will help boost the city's flagging commercial tax base, whose weakness has placed a growing burden on the residential property tax base and bloated homeowner tax bills in the years before Brown's tax freeze this year.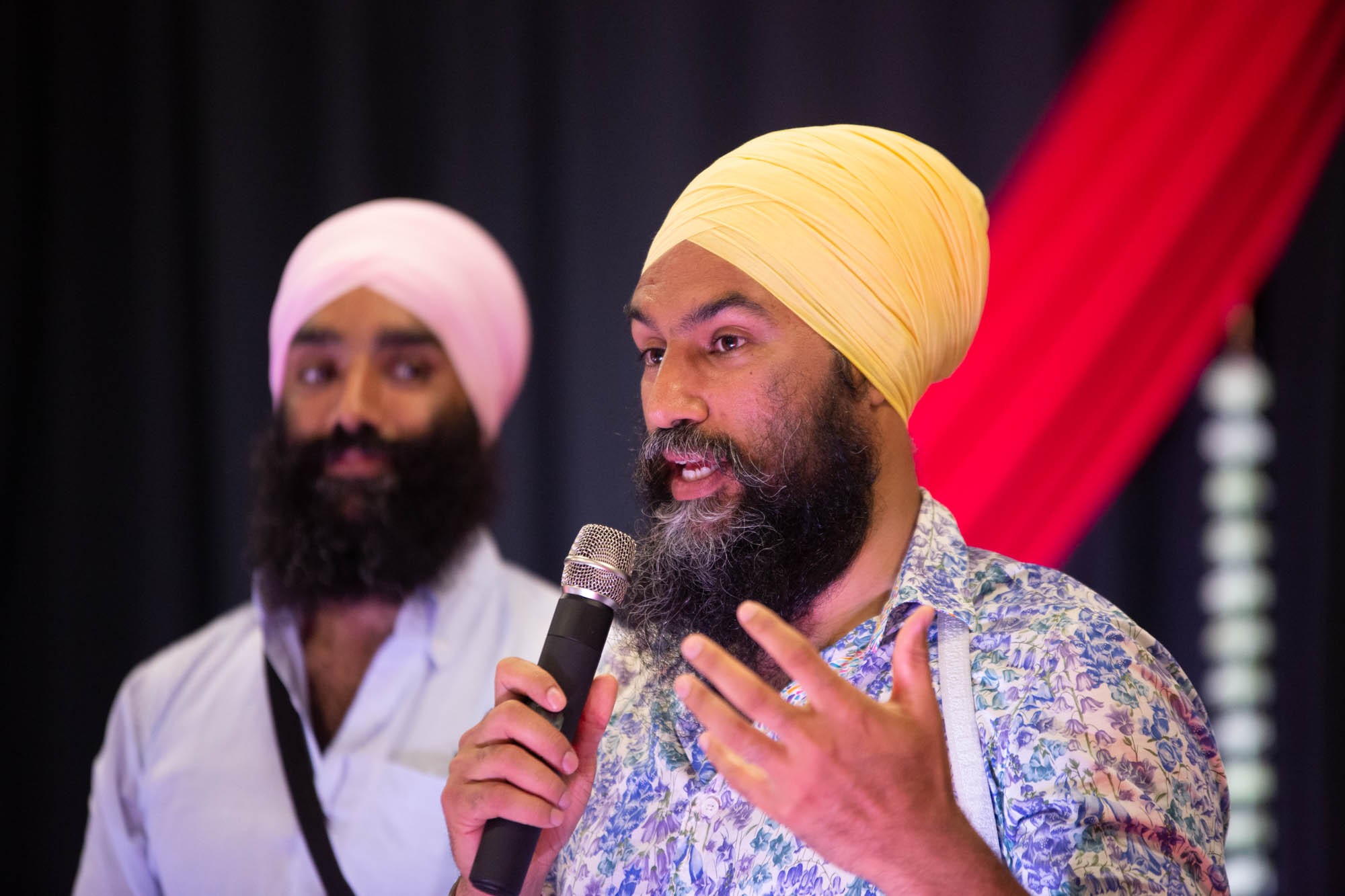 NDP Leader Jagmeet Singh
One way the federal government could potentially assist Brampton in this regard is through investment in post-secondary education.
With Brampton's hopes for a full-fledged Ryerson University campus dashed by Premier Doug Ford's withdrawal of funding late in 2018, the city is now placing hopes in the Cybersecure Catalyst, a centre dedicated to studying cybersecurity measures and encouraging startups in the field, which received $30 million in public-private investment in June. The federal government is putting $10 million into the project, the details of which remain a little vague. Further support for projects like this and the eventual creation of a significant post-secondary presence in the heart of downtown Brampton could bolster the municipality's attractiveness to investors.
"I want to make sure that they commit to our needs," Brown says. "I think there's generally a higher likelihood they're going to have your ear during election time. If they don't have your ear during election time, they certainly aren't going to after."
Email: [email protected]
Twitter: @JoeljWittnebel
Submit a correction about this story