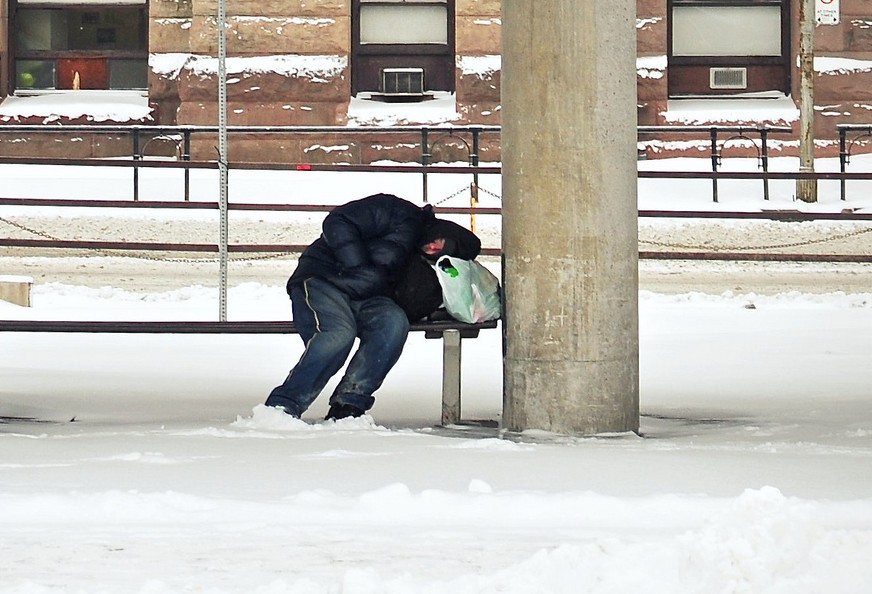 Photos Rick Drennan/Flickr/Map Region of Peel
Precariously housed Peel residents left behind as Ottawa celebrates success of $13B housing fund
Squares, rectangles, and polygons rest over the Brampton city map like the pieces of a giant jigsaw puzzle. The geography is awash with red, but not the shade the Liberals want to see.
The map created by regional staff illustrates areas where many people face the likelihood of becoming homeless; the darker the shade, the higher the need, and Brampton's downtown core is deep maroon.
It's an image many in Ottawa might not have seen before this week, as the Liberal-led government celebrated $13 billion in investments through its National Housing Strategy between 2015 and 2019. According to numbers from the government, the dollars have gone toward creating 41,800 new affordable housing units, repairing nearly 230,000, and providing 780,000 families or individuals with rental assistance or subsidies for social housing. Additionally, 35,000 people were placed in more stable housing.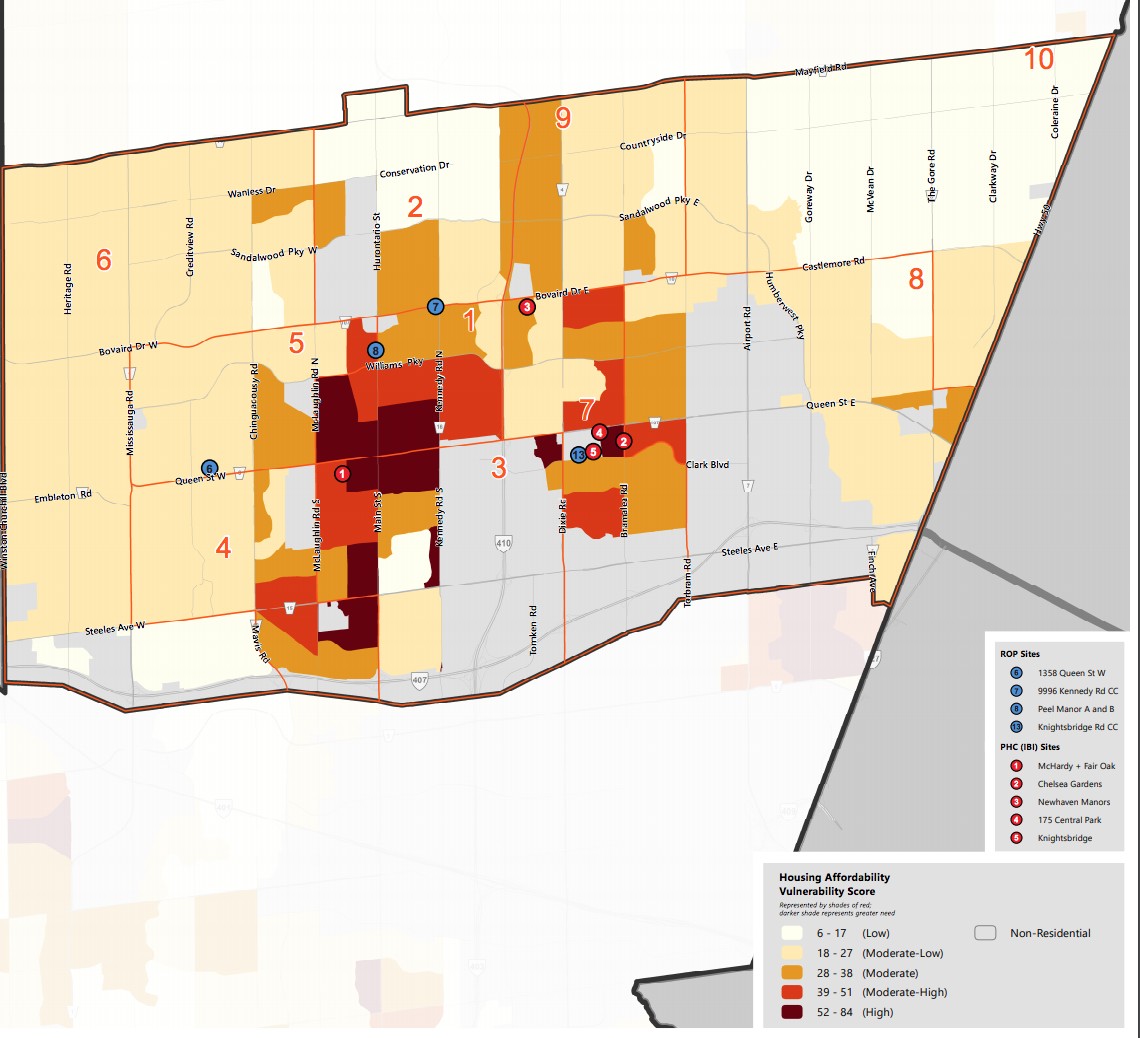 Only one project in Peel Region is listed as being supported under the strategy: $15 million for the Brampton Bramalea Christian Fellowship for a six-storey, 90-unit affordable housing building.
According to numbers from the region released earlier this year, the Region of Peel provided 11,568 households with housing subsidies last year, but it's not clear how much of that was the result of support from the federal government.
What is clear is that Peel is in desperate need of further housing assistance from Ottawa, and the National Housing Strategy, while being canonized this week as a success, has yet to result in significant investment for the region.
Development of affordable housing in the region has been slow for nearly two decades. Since 2001, only 1,742 affordable units have been constructed in Peel, the majority of those over the past decade.
Nearly 1,000 more units are in the development pipeline, but these additions to the existing supply, which totals approximately 17,595 units among 48 providers, will barely scratch the surface of the problem.
The waitlist for affordable units continues to grow. In June 2018, there were 13,597 households in Brampton, Mississauga and Caledon on the waitlist, with an average waiting time of about six years. Since then, the number has grown to 13,726, even after the region moved 903 individuals from the waitlist into housing.
"The gap between the supply and demand for affordable housing in Peel continues to grow. Addressing this gap requires investment from all levels of government as well as the non-profit and private sectors," a report from the region said earlier this year. "There remains uncertainty about long-term dedicated funding for affordable housing."
Peel is not alone in this concern. Days after the federal government celebrated its housing investments, the Federation of Canadian Municipalities (FCM) urged Ottawa to do more.
"Right across this country, Canadians are gripped by a housing crisis, and we're looking for clear commitments from every national party to continue to tackle it," FCM president Bill Karsten said in a press release. "As local leaders, we're on the front lines of people's struggles to find decent housing they can afford, and we're making the most of our limited tools to respond. But if we're going to build a brighter housing future, then continued federal leadership is absolutely critical."
Over the next decade, Peel will need to spend millions of dollars to boost its affordable housing stock. According to budget projections, the region's 10-year capital plan for housing supports totals $510.1 million, and its 10-year capital plan for homelessness supports is $17.6 million.
Yet Peel Living, one of the region's key housing providers, is facing a $190-million funding gap over the next decade just to maintain its 70 sites, which assist 7,100 households across the region.
Over that same period, the region has a lofty goal to bring 75,000 affordable housing units online.
Regional Council's recently approved Housing Master Plan lays out a blueprint for how the region plans to reach those targets in a number of phases.
Phase one will create 390 new affordable housing units and move 40 beds from the Brampton Youth Shelter's temporary location at a motel at 3458 Queen St. E. to a permanent location. This phase already has approved funding of $135 million, which will help complete 60 units at the Mayfield West seniors' apartments in Caledon, 174 at Mississauga's 360 City Centre Drive, and 156 as part of the East Avenue Redevelopment project. The phase one developments are underway, with the exception of relocating the youth shelter beds, as the details are still being hammered out.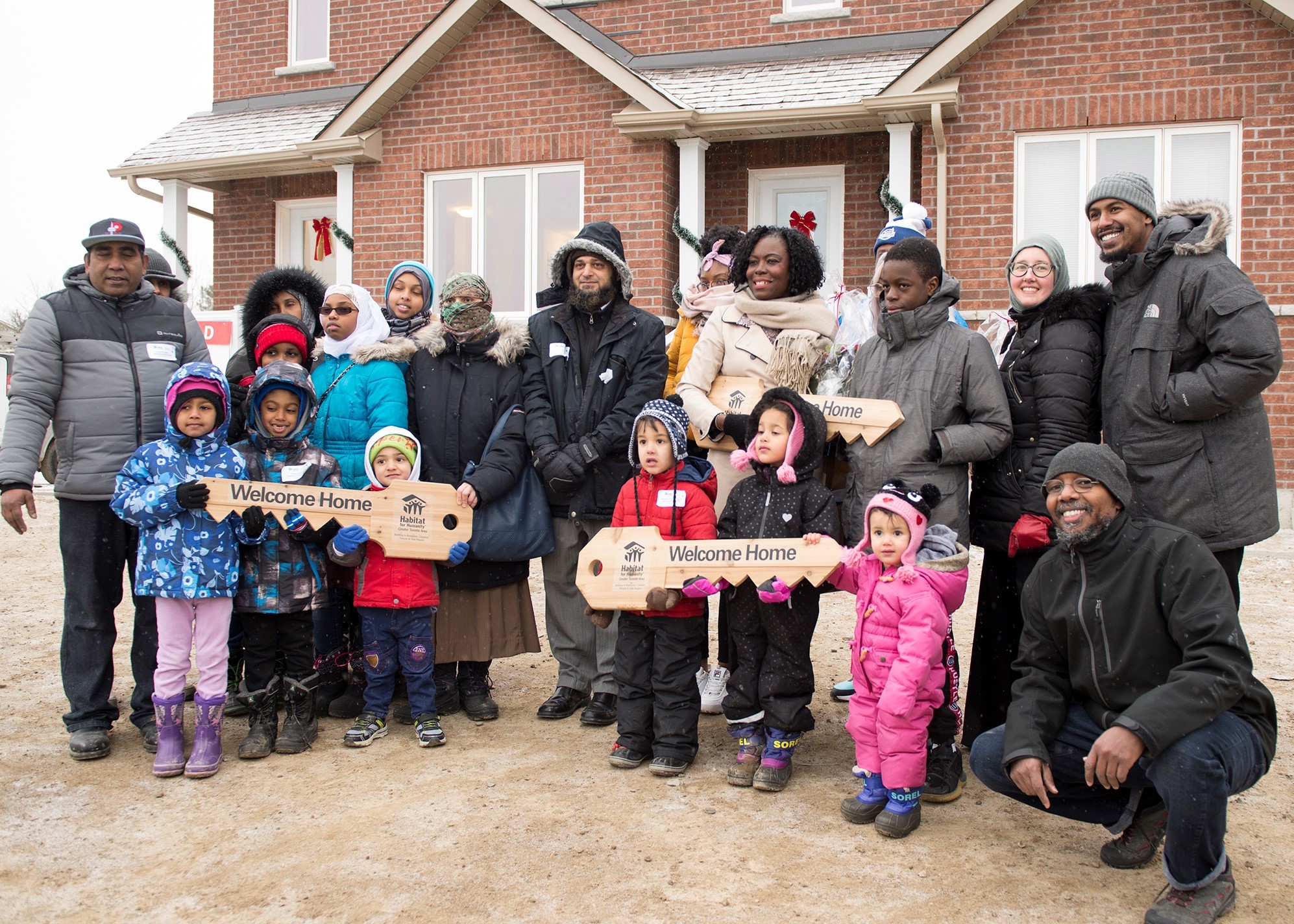 Peel families that were on the housing wait list moved into Brampton townhomes they helped build with Habitat for Humanity last holiday season
Phase two, carrying a $147-million price tag, will include 60 shelter beds and 350 affordable units, 200 of which will be in Chelsea Gardens, a non-profit housing development near Queen Street and Central Park Drive in Brampton. None of these projects is funded directly through property taxes but rather through reserves, development charges, debt and external sources. All of the phase two projects are expected to be occupied by 2023.
All in all, the region hopes to meet its housing goals, in eight phases, by 2034.

Email: [email protected]
Twitter: @JoeljWittnebel
Submit a correction about this story