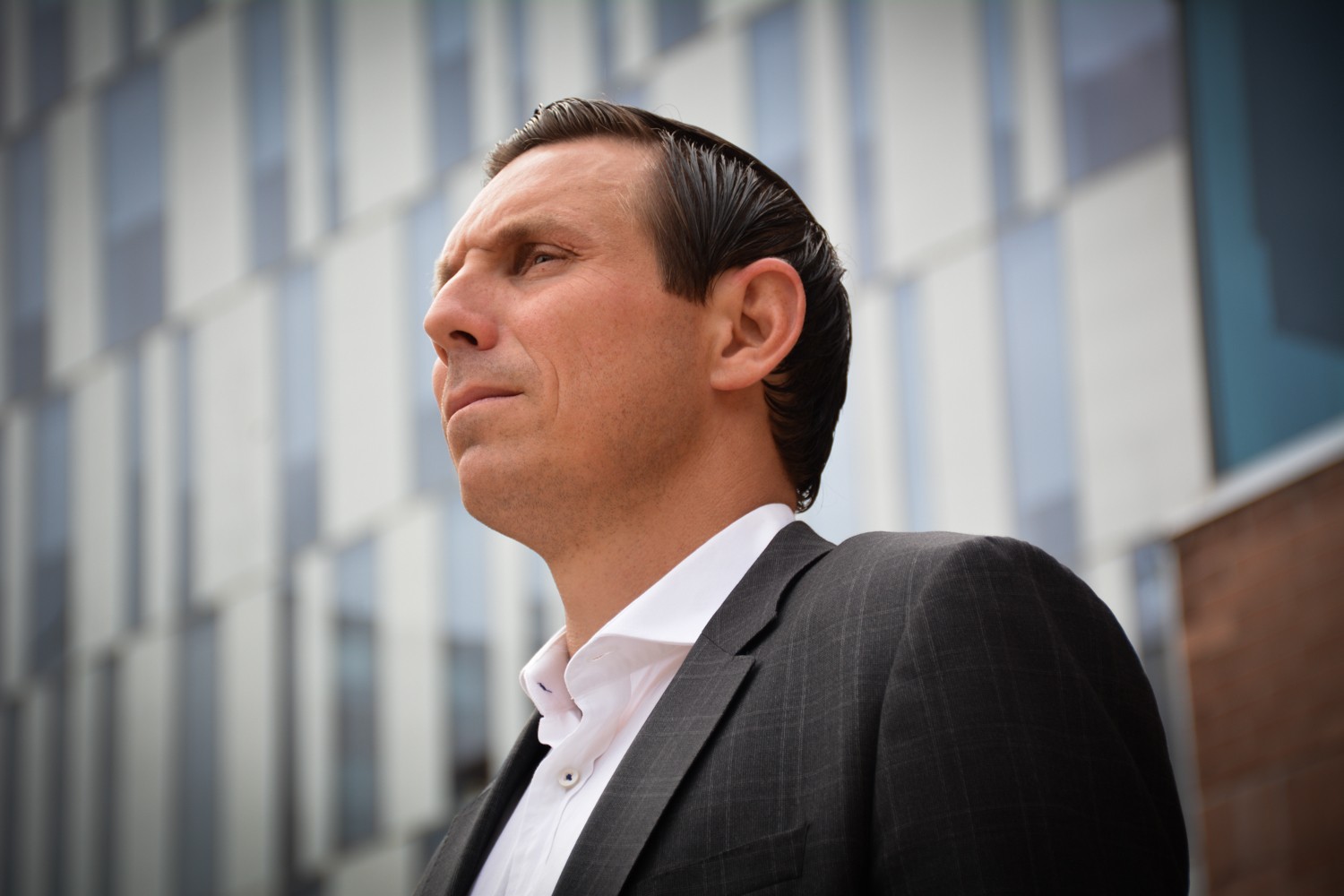 Photos by Joel Wittnebel/Mansoor Tanweer/Twitter
Brampton is speaking up. Will the province finally listen?
Residents of Brampton have heard the refrain from local politicians for months now: "Brampton deserves its fair share."
Councillors launched a healthcare campaign under that slogan in June, and it has been invoked when discussing everything from Brampton's infrastructure to transit to local sexual assault centres to mental health funding. Most recently, councillors travelling to Ottawa for the annual Association of Municipalities of Ontario (AMO) conference stressed that this would be the perfect opportunity to fight for Brampton's fair share by putting the argument directly to provincial ministers.
But why does this keep coming up? Why don't we hear other GTA municipalities advocating for their "fair share"? How did Brampton get here?
For Mayor Patrick Brown, it's simple: internal disagreement and a lack of advocacy has led Brampton to being left out when the big funding decisions are made at Queen's Park and in Ottawa.
"We haven't had our fair share since the mid-'80s, and where has anyone been kicking and screaming about it?" he says. "We should be irate about it, we should be angry about it, and I think it's only been more recently that we've started to vocalize a unified perspective around our 'fair share' campaign."
A promise to heal the divisions inside city hall was one of Brown's main campaign pledges, and it spoke to many Brampton voters who had witnessed council dysfunction for years, which led to the city becoming something of a carnival sideshow in the GTA. Worse, it had led to missing out on millions of dollars in funding for an LRT after council couldn't agree on a route.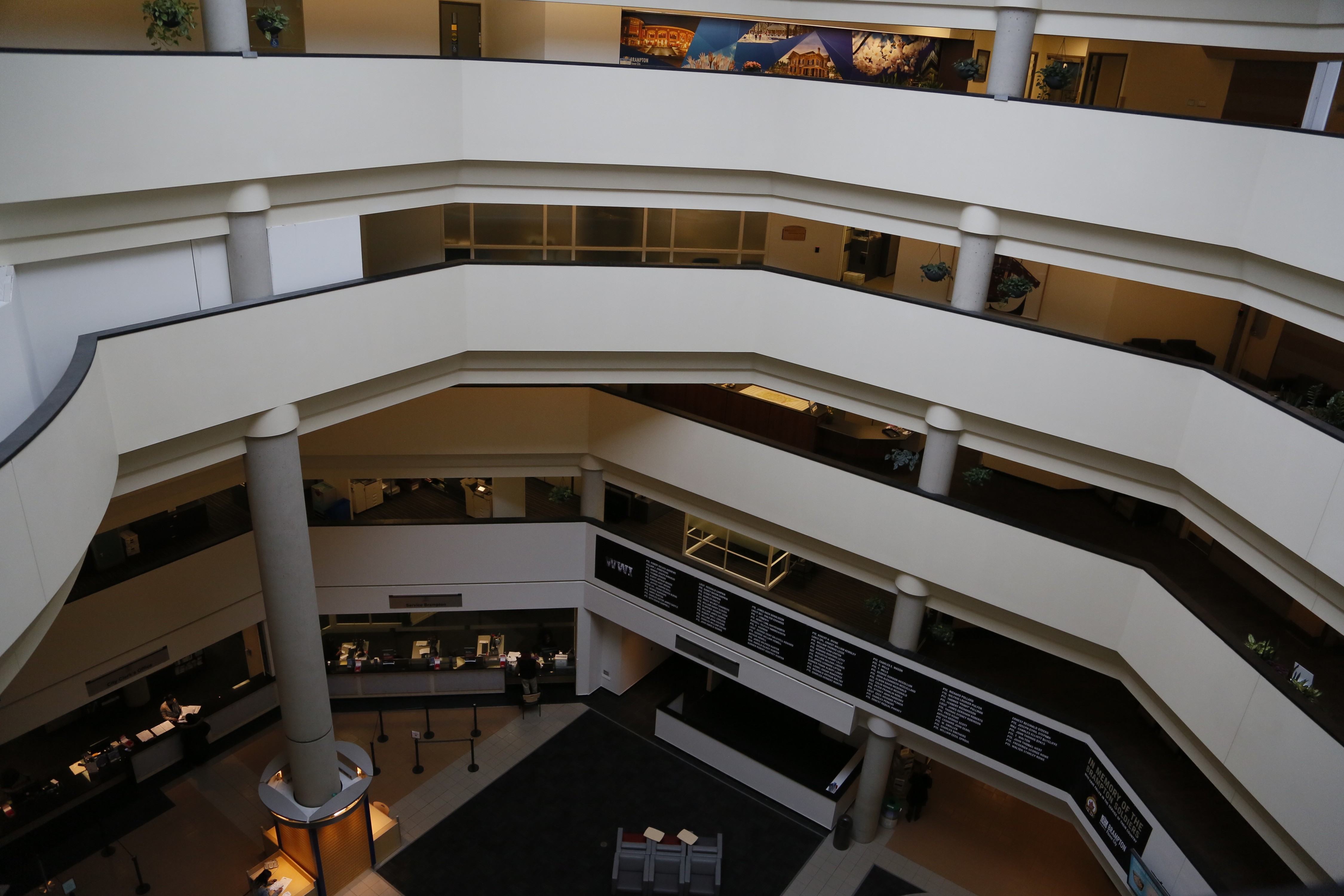 The blame for not getting that money rests with the past council, but the below-average funding that affects so many service areas in the city can't be attributed to any one council.
At the recent AMO conference, Brown said, he and a cadre of fellow councillors met with several upper-tier leaders, including Health Minister Christine Elliott, Transportation Minister Caroline Mulroney, Municipal Affairs Minister Steve Clark and Solicitor General Sylvia Jones. He says they were often surprised by the numbers Brampton brought to the table.
"We had the facts and they're very compelling, and I know the graphs we showed … they took a real interest in."
The area where Brampton most needs action is healthcare.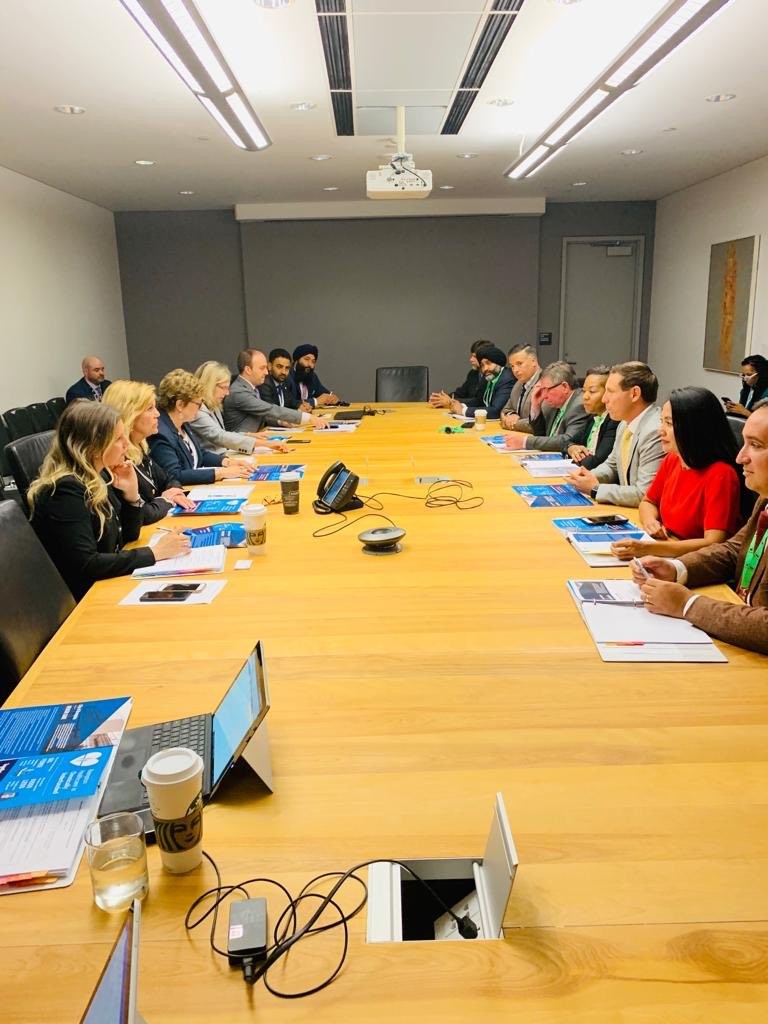 Brampton councillors and Mayor Patrick Brown meet with Health Minister Christine Elliott in Ottawa during the August AMO conference.
Opened in 2007, Brampton Civic Hospital is relatively new, but the city has rapidly outgrown it. The emergency department, built to handle 90,000 patient visits per year, now sees about 130,000. Peel Memorial Centre, which provides urgent care, is funded for 10,000 visits per year but sees closer to 75,000. The crowded hospitals and shortage of beds have made Brampton ground zero for the "hallway healthcare" crisis.
Brampton has less than one hospital bed per 1,000 residents. Recently obtained data from the parent organization William Osler Health System, obtained through a freedom of information request by The Pointer, shows that hallway medicine is still very prevalent in the city. The number of patients treated in hallways and other makeshift spaces inside Brampton Civic peaked at 3,990 in 2017. It dropped to 3,035 in 2018. However, that figure remains three times higher than the 1,014 patients treated in hallways at the city's only full-service hospital in 2012.
The discrepancy between facilities and demand appears in community health services as well. According to data from the city, Brampton residents receive 136 fewer community care home visits than the provincial average, and the city receives $1,000 less in healthcare funding per capita than the provincial average. The Central West LHIN is the lowest funded in the province for hospital operations, with only $625.45 per capita in 2017-18.
"If there's ever an argument for our fair share, it's in healthcare," Brown says, adding that his meeting with the health minister at AMO was one of the most significant.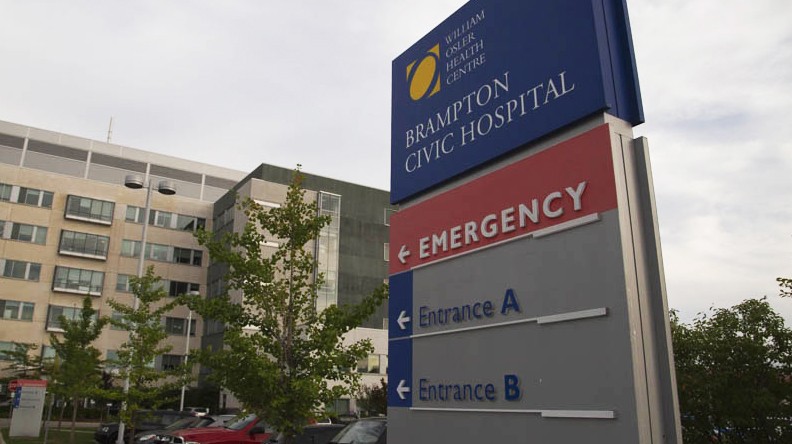 "I was pretty frank … What I told Christine Elliott is, her success or failure as a health minister will be judged on how she deals with hallway medicine in Brampton. I reminded her that the PCs in Opposition made hay over hallway medicine in Brampton — and I know, because I was there," he says. "If they can't address it in Brampton, then they're going to have failed, and this is one of the big reasons the Liberals got booted, because of the chaos in the healthcare system."
During the brief 15 minutes that municipal officials were given to sit down with ministers at the AMO meeting, Brown and councillors made a pitch for funding to allow 24/7 service at Peel Memorial and to start the process of getting shovels in the ground for Brampton's third hospital.
The previous Liberal government had announced it would fund Phase 2 of Peel Memorial (converted since the opening of Brampton Civic to a preventative medicine facility). That project would add 100 new rehabilitation and complex-care beds to the hospital. Three years and an election later, the money and the promised expansion still have not come through.
"We're going to be miles behind if we don't start now," Brown says. "Frankly, I think she was pretty surprised, looking at these stats. She kept looking at her bureaucrats out of surprise about how bad it was. So I think we educated the health minister, which is positive."
Elliott was not the only one to get an earful from Brampton.
Brown says he also left his meeting with Solicitor General Sylvia Jones feeling positive. The city's delegation stressed that Peel Region should be receiving funding to address gun and gang violence, similar to the dollars received by Toronto and Ottawa.
Brown believes that meeting was a significant factor in the decision to host a recent joint funding announcement in Peel Region, introducing $54 million in federal funding to combat gun and gang issues in Ontario.
The work of Brampton's delegation at AMO was splashed across social media in posts highlighting the #teamBrampton hashtag and celebrating council's cohesion. The ability to present a united front is something the province is looking for when deciding how to apportion funding, Brown says.
"We had the (infrastructure) minister say, 'Well, you guys haven't historically agreed on what you want to do; do you agree with what you're putting forward?' I think she was shocked when everyone at the same time said 'absolutely,'" Brown says.
"I felt they listened. Time will tell whether they have the courage to act."
Email: [email protected]
Twitter: @JoeljWittnebel
Submit a correction about this story