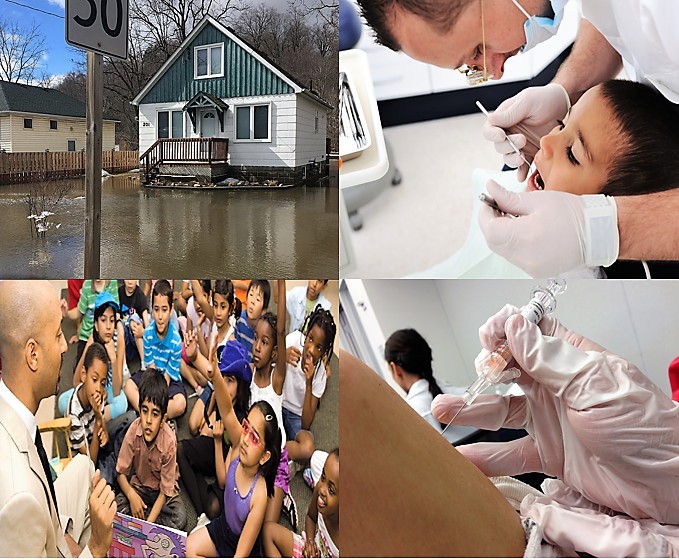 Photos by Mansoor Tanweer/Government of Ontario/Flickr/Graphic Joel Wittnebel
"Rewarding someone for a bad decision; I wouldn't go that far," Brown says about Peel Public Health funding increase
Mayor Patrick Brown is warning that a change in public health cost-sharing, which in the Region of Peel's case is beneficial, is no reason to celebrate.
"So we were preparing for major new costs, it's good that they backed away from downloading this expense to municipalities," said Brown, who is currently at the Association of Municipalities of Ontario annual meeting lobbying on behalf of Brampton in front of provincial ministries also in attendance. "Rewarding someone for making a bad decision; I'm not sure I would go that far, I'm just glad that they did not proceed with what would have been a short-sighted public policy decision."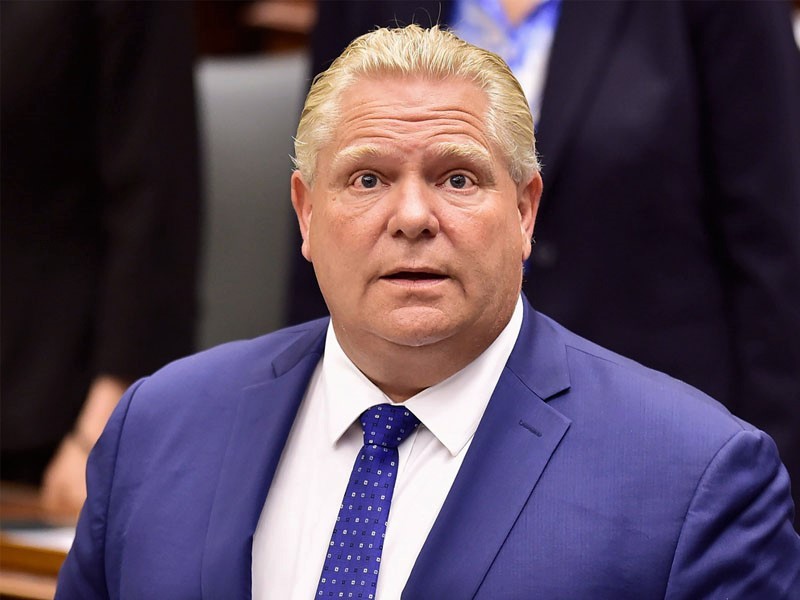 Premier Doug Ford
Earlier Monday, the Ford government said they will be moving ahead with some of the retroactive cuts to municipal funding after they had previously said they would not move forward with some of them, following a widespread backlash by cities, towns and regions across Ontario, who told the PC government that their plan amounts to nothing more than a downloading of the tax burden from Queen's Park to municipalities.
Premier Doug Ford and Health Minister Christine Elliott told municipal leaders that their government's deep, sweeping funding cuts could have been handled better, with more consultation between municipal partners.
Childcare and some public health units are still on the chopping block. Elliott announced Monday, just after Ford spoke at the AMO gathering, that starting Jan. 1, 2020 the province will be paying 70 percent of public health funding for all municipalities, while local governments will have to cover the remaining 30 percent.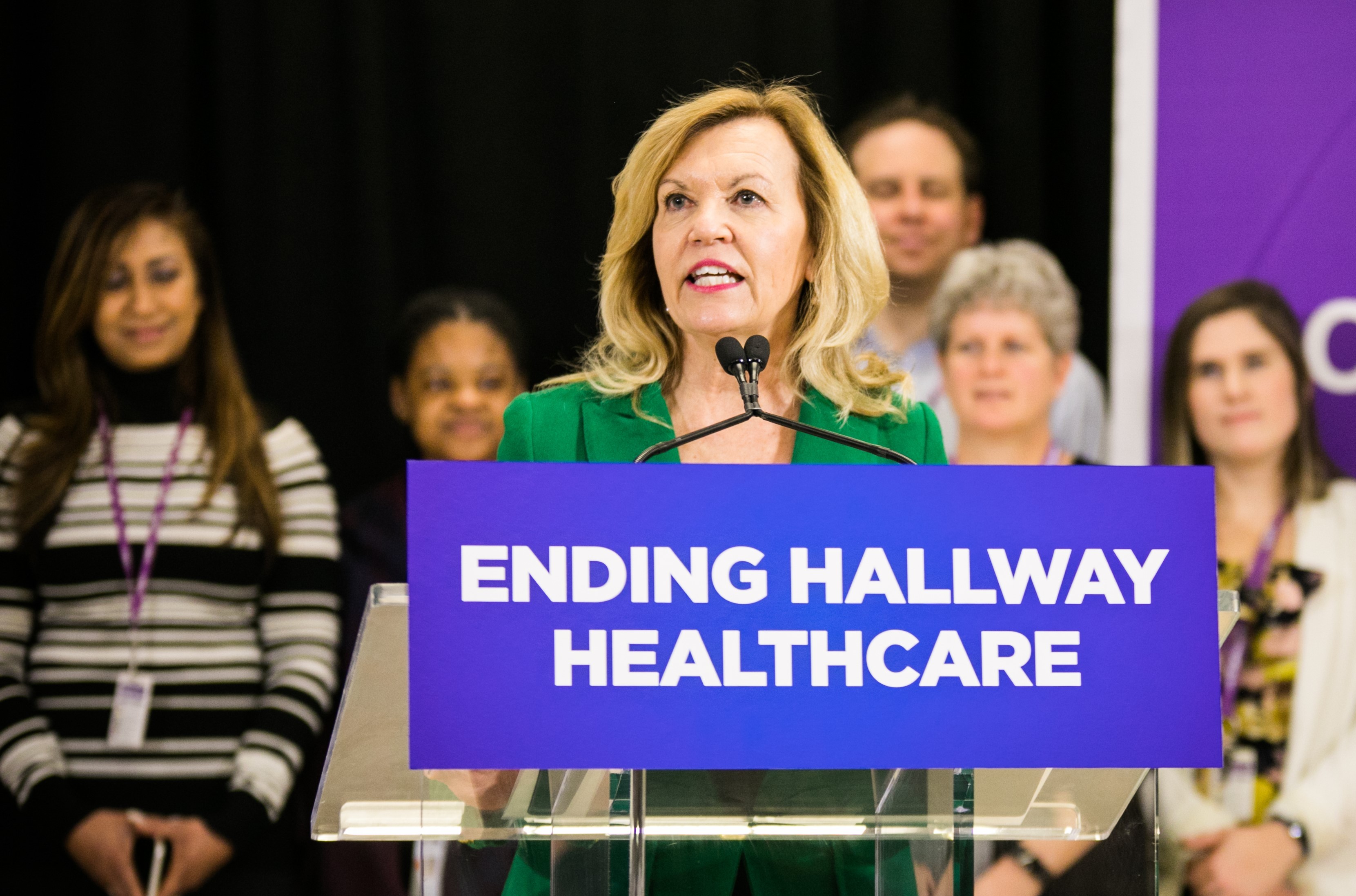 Health Minister Christine Elliott
"We're still going to see cuts, and there has been no relief for some of the other topics," Brown told The Pointer Monday. "We're going to wait and see, the details have been fuzzy. The premier's office confirmed to media that the other aspects of the cuts are still going to continue."
A wide range of funding could be impacted, everything from ambulance and paramedic services to some childcare funding, and the delivery of specialized services such as autism therapies.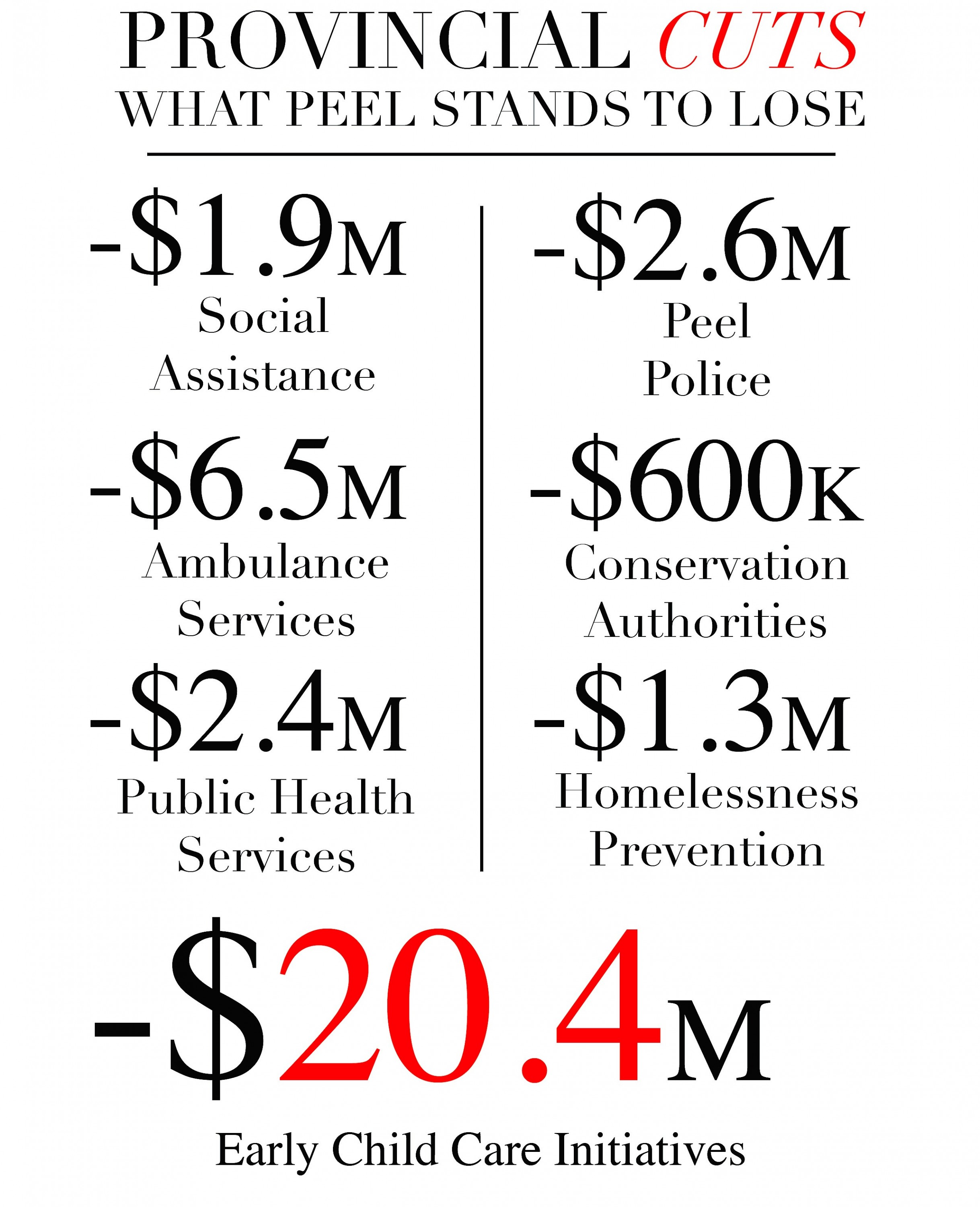 Regional Chair Nando Iannicca voiced a different perspective than Brown's. He was pleased with the announcement Monday and told The Pointer in a statement that "we see the Provincial announcements today as a positive step in working with municipalities on funding allocations for 2020 and beyond. We will review and analyze the information in the days to come to assess the short- and long-term impact. We are looking forward to continuing our collaboration with the province to provide excellent service to Peel residents."
The change in ratio means that, if the promise is kept, some of the weight of public health expenditures will be lifted off the shoulders of the Region of Peel. Currently, the cost-sharing ratio is 37 percent from the municipality and 63 percent by the province. Due to the lack of uniformity of cost-sharing formulas across Ontario municipalities, some cities will be paying more, others will be paying less and few will experience no change as their formula is already at 70-30. A city like Toronto will be paying less, as their cost-share ratio was 50-50, but it will increase for a city like Hamilton, which only pays 25 percent, currently.
"In the first year, no public health unit will experience an increase of over 10 percent of current public health costs as a result of this cost-sharing change," Elliott said at the AMO conference in Ottawa, which wraps up Wednesday. "That's the protection we have built in to ease with respect to this transition."
There is no indication the province will reverse the planned consolidation of the public health units, which would see Ontario's 35 public health units get merged down to 10. The reforms are meant to net the province some $200 million in annual savings. A constant refrain from the Tories has been the need to reduce the province's deficit, which is close to $12 billion.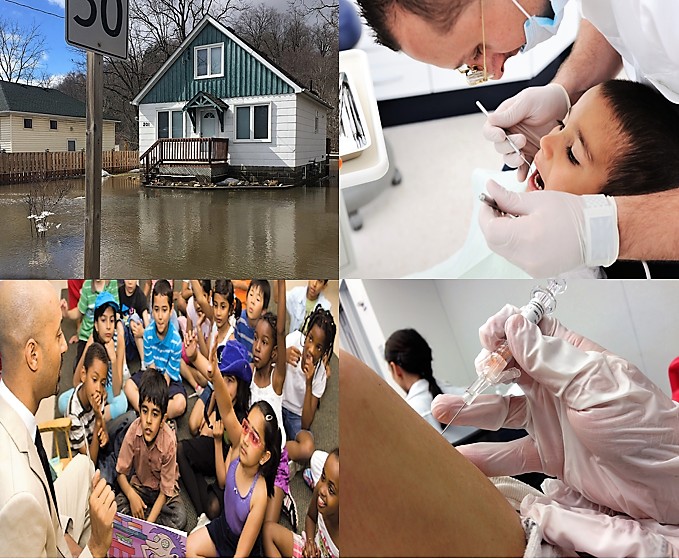 The sweeping cuts originally announced earlier this year, from areas such as childcare and autism funding to paramedics, dental screening and flood mitigation, caused a furor among stakeholders and municipal politicians last spring as many complained that their budgets had already been passed, and that residential property tax payers in communities across Ontario will be unfairly burdened with covering costs downloaded by the province. Social media was awash with images of a public war of words between Toronto Councillor Joe Cressy and Travis Kann, spokesperson for the health ministry. Cressy accused the province of dangerous cuts that could cause physical and mental harm to residents. The cuts could impact water testing and food inspection and even the delivery of certain vaccinations.
Brown and Mississauga Mayor Bonnie Crombie threw their support behind the Chair of the Large Urban Mayors' Caucus of Ontario. Guelph Mayor Cam Guthrie's open letter to the province denounced the sweeping cuts, which included public health funding.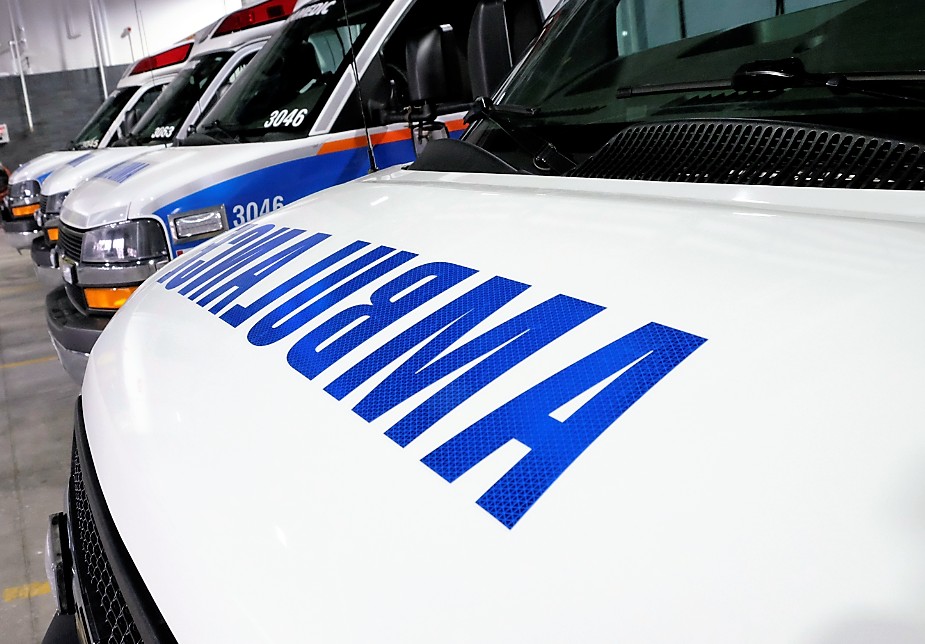 Peel could see 39,000 fewer hours of service time by paramedics starting in 2020 under the proposed cuts
On Monday, Ford responded to the outcry in front of an audience of municipal leaders. "We recognize our government moved quickly when we came into office to address our inherited challenges. But we've listened to you," Ford said during his keynote at the AMO meeting.
Elliott later continued with the message of contrition. "We are a government that listens. In fact, since announcing our original proposal, we have engaged with public health units at technical tables with the City of Toronto, as well as AMO and the Association of Local Public Health Agencies. Based on these discussions, we're offering municipalities more time to plan for and accommodate changes to cost-sharing arrangements and to ensure a seamless transition to the new regional entities," Elliott said in an emailed statement.
The Ford PCs will also "soon launch renewed consultations with municipalities and our partners in public health. This next phase of engagement will be supported by an expert advisor, dedicated to this work."
The Ontario NDP was not able to provide a response by deadline, however, Deputy Leader of the Official Opposition Sara Singh, a Brampton MPP, said she will "continue to work alongside our municipal partners to fight for Peel and Brampton. This government can do better and we'll keep on pushing back."
Email: [email protected]
Twitter: @mansoortanweer
Submit a correction about this story