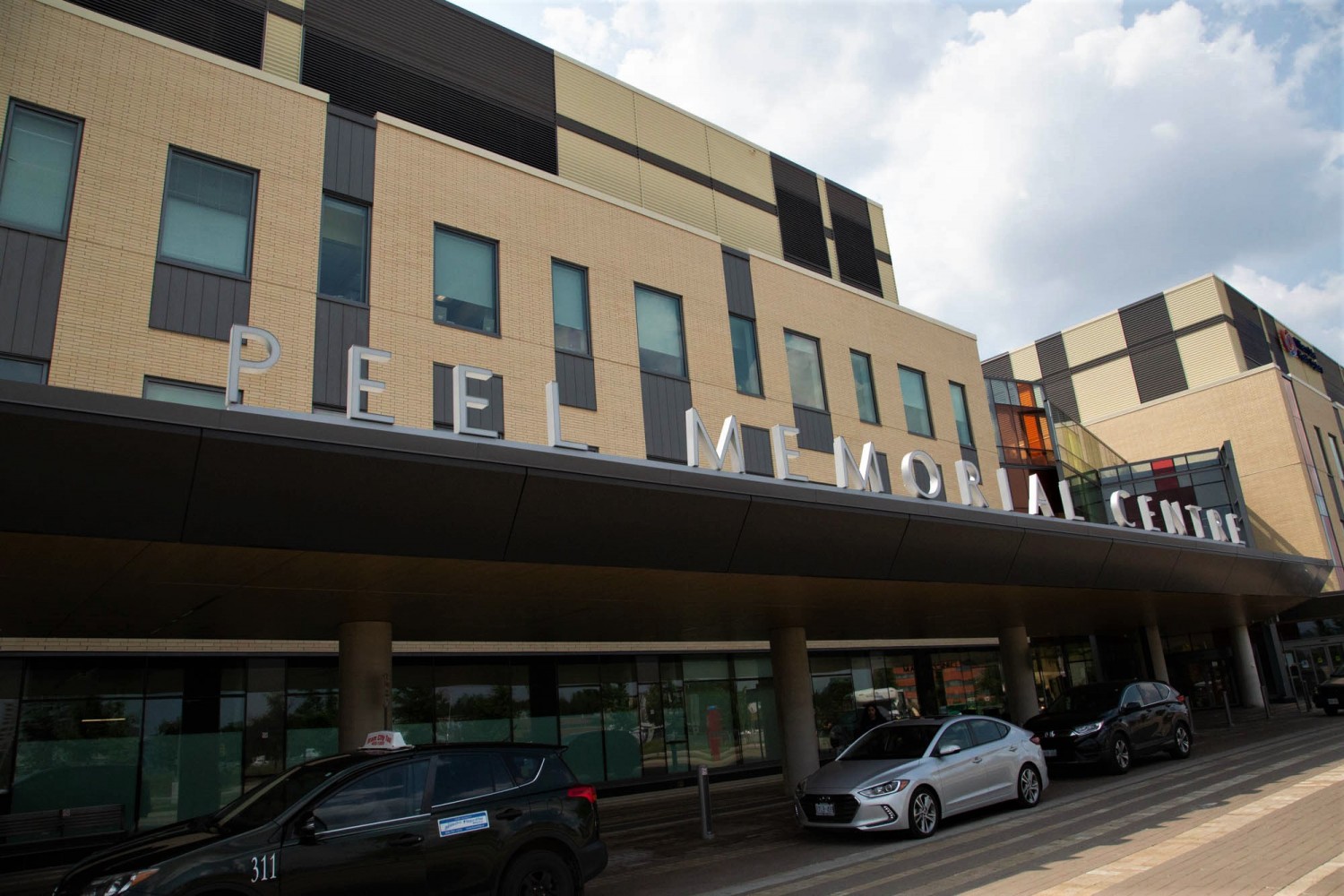 Photos by Mansoor Tanweer/Government of Ontario
Update: Health Ministry invests in local mental health care, but wheels grind slowly on Brampton hospital expansion 
The Pointer published a story Wednesday morning regarding the province's lack of movement on Brampton's healthcare crisis, while other municipalities received support for major hospital projects. Ahead of publication, an inquiry was sent to the Ministry of Health and Long-Term Care asking what the ministry has done to support healthcare improvements in Brampton, but the response came in only after the story was published.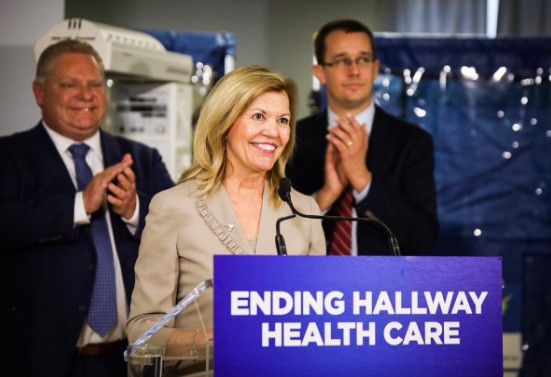 Health Minister Christine Elliott with Premier Doug Ford
The emailed response includes a long list of contributions devoted mainly to mental health and addiction care. From the province's $174-million mental health investment, announced in May, the largest amounts coming to Brampton are:
$1,515,000 to Canadian Mental Health Association–Peel Dufferin, for Mobile Crisis Teams. These teams — which comprise nurses, social workers and plainclothes police officers — provide rapid response services to people in psychological distress.

$525,000 to William Osler Health System for youth residential treatment and withdrawal management.

$350,000 to Canadian Mental Health Association–Peel Dufferin for opioid addiction treatment and services.

$160,700 to Canadian Mental Health Association–Peel Dufferin for Peer support services.
---
As to infrastructure spending, Brampton received roughly $1.5 million for repairs and maintenance to hospital facilities from the Health Infrastructure Renewal Fund (2018/2019). While this investment is all well and good, it still pales in comparison to the sums other municipalities have received over the past few years for major, state-of-the-art hospital projects. Vaughan received $1.6 billion for the Mackenzie Vaughan Hospital, currently under construction. Under the previous Liberal government, the province also paid for planning and construction of the new Oakville Trafalgar Memorial Hospital (opened late 2015), on top of provincial land donated to the project.
In reference to funding for Brampton's current major infrastructure project — the phase two development of Peel Memorial Centre — ministry spokesperson Anna Miller pointed out that the province approved a one-time planning grant of up to $500,000 back in February 2018, "to support the hospital with the cost of early capital planning for the William Osler Health System Peel Memorial Centre for Integrated Health and Wellness Phase 2 Project."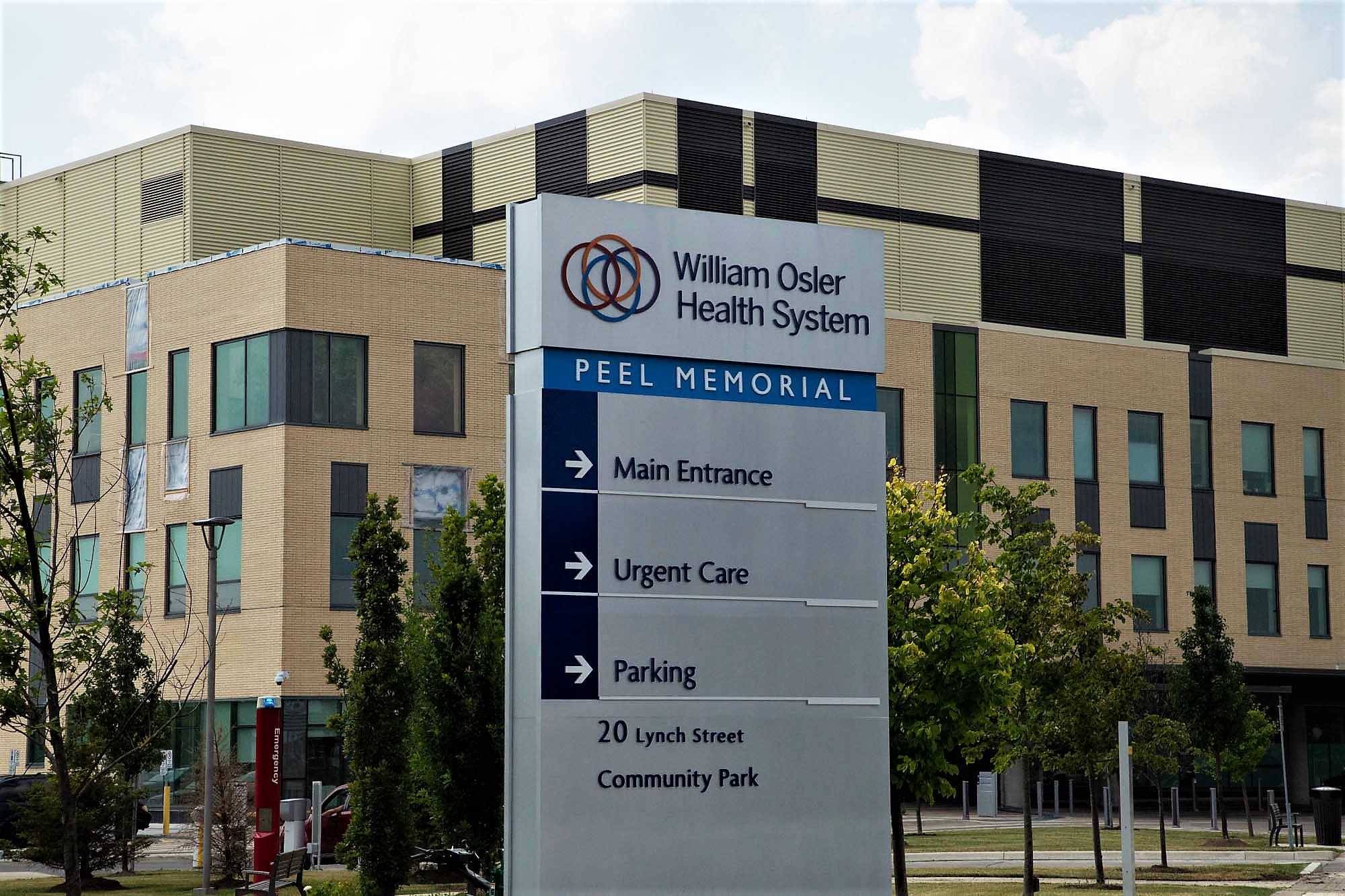 She added that Osler is in the process of developing its early capital planning submission towards phase 2, and that "is expected to be submitted to the ministry by the fall of 2019. As the project is in very early planning stages, the estimated costs and ministry's capital funding support are yet to be determined."
A third hospital does not appear to be in the cards as, Miller says, "To date, no proposals have been submitted to the ministry for review and consideration."
The city was able to schedule a meeting with Health Minister Christine Elliott at the upcoming Association of Municipalities of Ontario conference, commencing in Ottawa next weekend.
Email: [email protected]
Twitter: @mansoortanweer
Submit a correction about this story