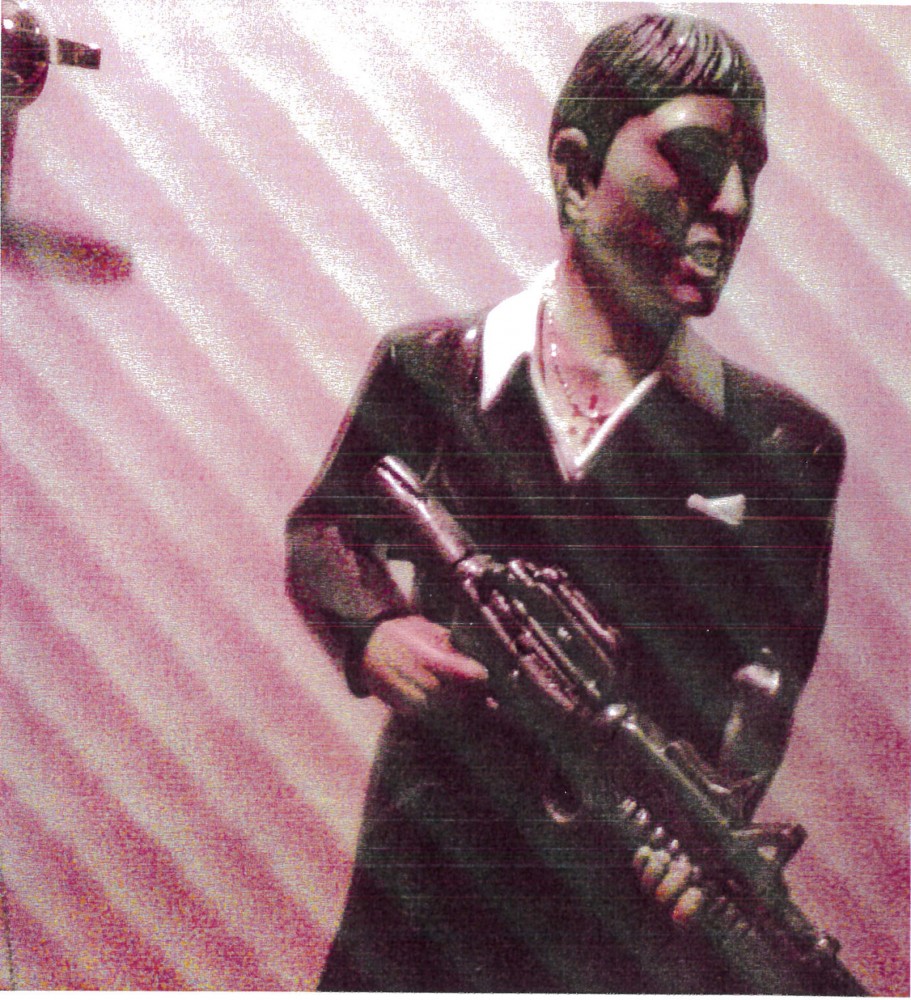 Image courtesy of Kim Schofield
They stole, lied about it, and were caught, but plea deal for four Peel cops leaves unanswered questions
A quartet of Peel Regional Police officers have pleaded guilty to attempting to obstruct justice and lying to the court as part of a plea bargain signed Tuesday after the four were caught stealing a wooden statue of a movie character from an accused drug dealer's storage locker.
The four officers, Richard Rerrie, 48; Mihai Muresan, 38; Emanuel Pinheiro, 44; and Damian Savino, 39, all resigned from the police service last month. They were captured on surveillance footage removing the statue from the locker, and later lied about it multiple times before the courts.
Each received a one-year conditional sentence with six months to be served under house arrest.
Toronto defence lawyer Kim Schofield, who represented Lowell Somerville, the accused drug dealer and owner of the storage locker, was the driving force behind bringing the evidence against the four officers to light.
On Wednesday, a day after the plea deal was struck, she described the outcome of the case as a "disproportionate sentence" for the officers, but added, "I'll take that because that's all we got."
However, she said that while this case is over, the issues it raised run much deeper than these four officers.
"What the satisfactory outcome would be is an investigation into the practices of Peel Regional drug squad — that's what has to be done," she said. "These are not rogue officers, these are the 'best of the best' — that's how they were portrayed. So you have the 'best of the best' prepared to perjure themselves on three separate occasions. What does that say about that police force?"
Schofield becomes the second lawyer in recent months to vocally challenge the Peel Regional Police. Last month, defence lawyer Leora Shemesh filed a lawsuit against the Peel police and local Crown attorneys, alleging they had targeted her with criminal charges after she exposed corruption within the Peel police ranks.
Similar to Shemesh's case, the saga surrounding a one-metre tall statue of Scarface character Tony Montana sounds like something out of a movie.
The likeness was removed from the downtown storage locker belonging to Somerville, a Brampton resident who was arrested by Peel police in June 2014 on drug trafficking charges.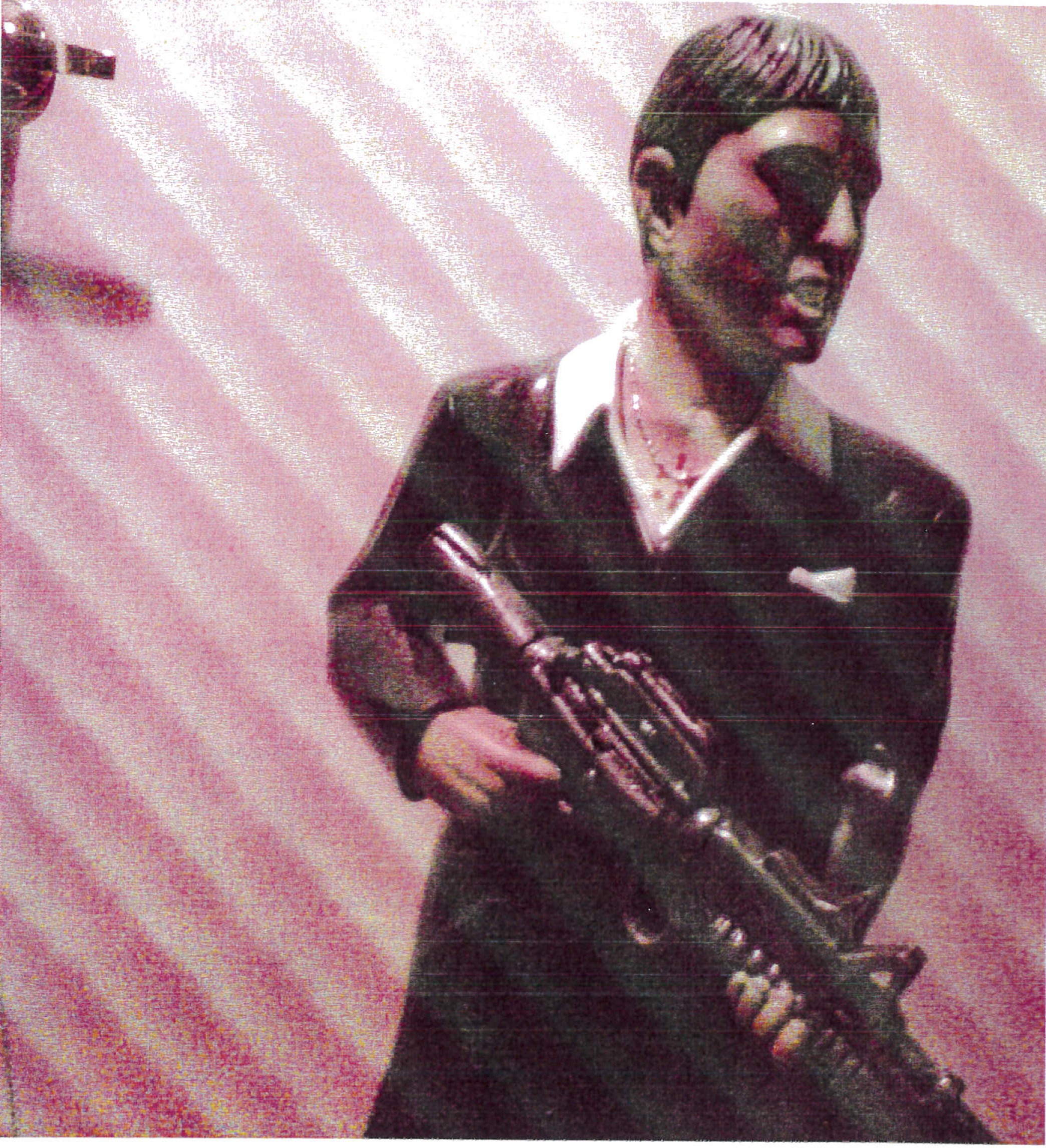 Schofield told The Pointer that Somerville later visited the locker while he was out on bail. Many of his possessions, including valuables, had been placed in the locker after he vacated his apartment to move in with his parents and help care for his ailing father.
"There were a number of things that he testified were missing — cash, gold jewelry, diamond jewelry and the Tony Montana statue," Schofield said. "My immediate reaction was that potentially they had left the storage locker open. We didn't even know for sure (Peel police) went there, because there had been nothing found there."
However, when Schofield visited the storage facility and obtained security video footage, it told a very different story.
"I couldn't believe it," Schofield recalled.
At the time the statue was taken, the storage facility was in the midst of changing security providers. For that reason, the cameras were in the middle of being swapped out and didn't appear to be completely affixed to the wall.
"It looks like they're just not functional, and I think that's why all of this unfolded," Schofield said. "When you watch the video, you can see when the officers take out the statue … they're very much surveillance-conscious. They're looking around to see if anyone's looking; they glance at the video cameras."
Having served as a defence lawyer for more than 20 years, Schofield said she recognized the officers in the video immediately.
"They were in plain clothes, so unless you knew them, you wouldn't be alerted to the fact that they were police, but I dealt with these guys for over a decade and knew who they were, and it was crystal clear. So I was like, 'oh my God.'"
Throughout the preliminary inquiry, the officers testified they had not taken anything from the storage locker. But at Somerville's trial, Schofield wheeled in the video equipment and played the video.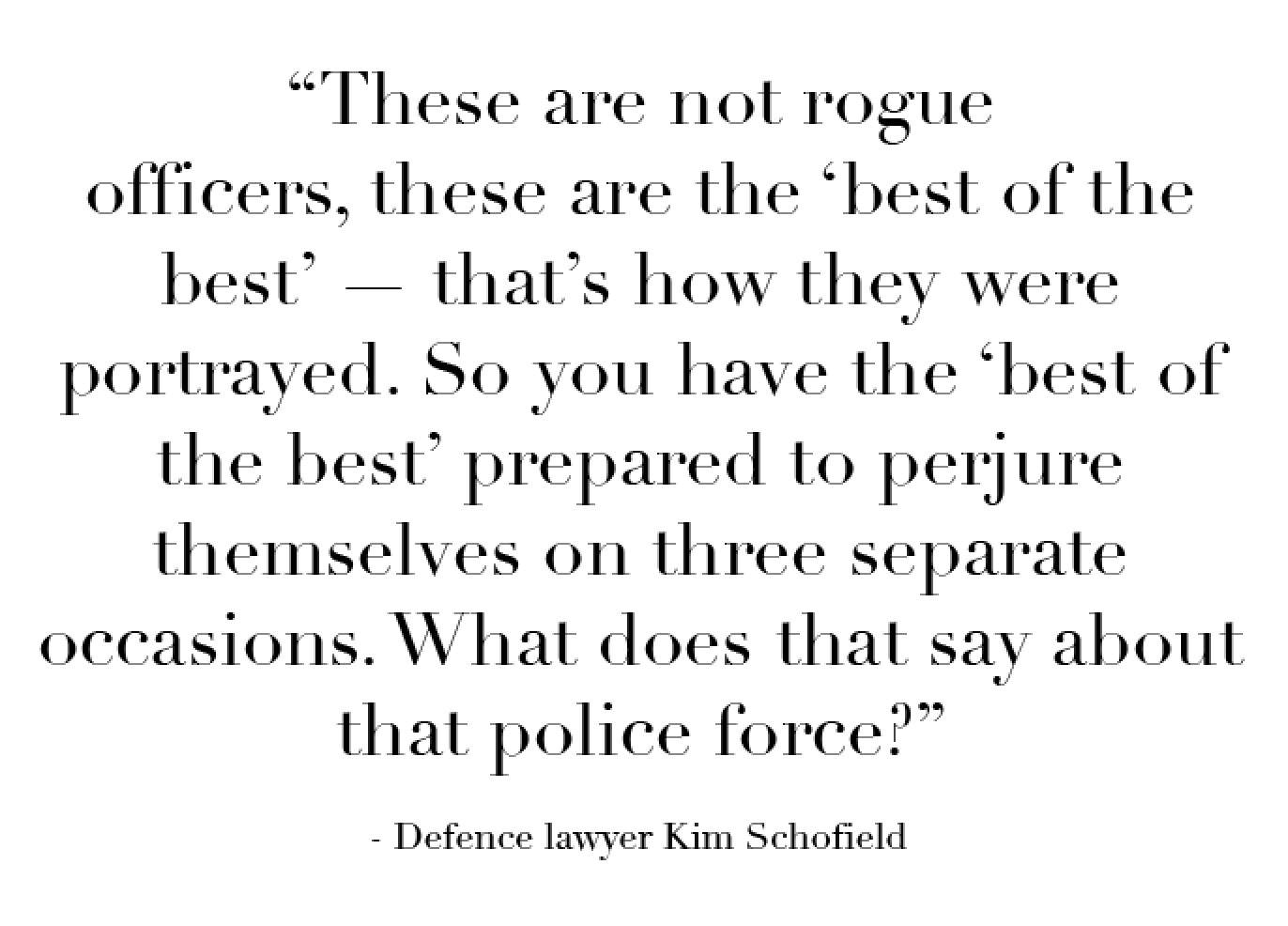 From that point, the officers changed their story, with Rerrie then claiming the object under the sheet that appears in the video was a space heater with a "free" sign attached to it.
The judge did not believe the officers, describing their conduct as "not only profoundly disappointing but shocking" and "demonstrably inconsistent with what a fair justice system requires."
The charges against Somerville were eventually thrown out.
The video evidence triggered a police internal affairs investigation into the officers' conduct, which led to charges of perjury, theft, and obstruction of justice. The perjury and theft charges were dropped as part of the plea agreement.
However, Schofield said the investigation didn't go far enough. She believes police refused to look deeper into the issue.
"They uncovered nothing else. It was kind of an impotent investigation as far as I'm concerned," she said. "When I spoke to them, I had a whole stack of files that I wanted to talk to them about, other [cases with] similar circumstances that they should look at. They involved other officers. They were not only disinterested, they were aggressively disinterested."
The case also raises the question of what happened to the statue between the time it was taken in 2014 and Somerville's trial in 2017. Schofield claimed the officers kept the statue as a "kind of trophy," which sources have also claimed to The Pointer. If that's true and the statue was in police hands for three years, how many other officers were aware of the theft and said nothing? The results of the internal affairs investigation have not been made public, so it's unclear whether that question was considered.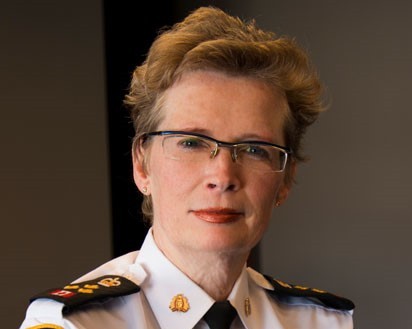 Former chief Jennifer Evans led the force when an internal investigation was conducted
In a response to questions from The Pointer, Peel Regional Police Service spokesperson Joseph Cardi noted the organization will not be issuing any statement, and adding that no policies or procedures in relation to the handling or cataloguing of evidence will be changed as a result of this case. Asked about the extent of internal affairs investigation, Cardi stated, "an extensive investigation was conducted by Internal Affairs and no additional officers will be facing discipline as a result of this investigation."
He claims the statue was never recovered.
For Schofield, these sorts of cases are nothing new. She said she learns of new incidents almost daily.
"The problem with the criminalization of drugs is that it has lots of money attached to it," which leads to temptation to unlawful behavior, she said. "Yet, we have nothing set up as a check and balance. The only check and balance you have are lawyers."
Schofield said an independent body needs to be involved in holding officers to account. The mandatory use of body cameras while executing search warrants would also help to eliminate the possibility of such thefts.
In court, Crown attorney Peter Scutton described the officer's behaviour as "impulsive" and a "stupid and sophomoric prank."
Schofield disagrees: "If that were the case, then why do you have four senior officers spontaneously covering up and lying about all of this?" she said.
Not taking more punitive action hampers the potential for real reform, she believes.
"The one problem with this kind of resolution is that it kind of satisfies the people in positions of power," she said, "and now they can sweep it under the rug and it was all characterized as a one-off and a silly college prank."
"For sure, this kind of behaviour wasn't isolated to just the prank on that day," she added. "It's not like it's a single isolated occurrence, and I think everybody knows that."
In fact, it's not the first time Peel police have been caught stealing from someone they have in custody.
In 2010, Peel police arrested Ha Tran, a Vietnamese woman, after she was caught carrying duffel bags out of her Mississauga home containing about $250,000 worth of marijuana.
Const. Ian Dann was one of three Peel officers involved in the arrest and subsequent search of Tran's home. Inside, the officers found a safe belonging to Tran's husband, who was also in custody on drug-trafficking charges. When the officers opened the safe, which contained a considerable amount of cash, Tran, along with two other witnesses, watched as Dann removed about $20,000.
Shemesh, who defended Tran in court, confronted Crown attorney Robert Johnston about Dann's actions. Following Shemesh's discussion with Johnston during the preliminary inquiry, Johnston, along with Surinder Aujla, senior counsel with the Public Prosecution Service of Canada (PPSC), confronted Dann about taking the money. The officer initially denied taking the cash but eventually confessed to doing so, claiming he planned to return the cash to Tran in an effort to convert her to a confidential informant.
However, in a statement of claim filed against several parties, including Peel police and local Crown attorneys, Shemesh alleges that instead of focusing on punishing Dann, the Peel police and Crown attorneys poured their attention into filing criminal charges against her, using an offhand comment she'd made about the possibility of incriminating video to suggest she had obstructed justice and committed perjury.
The charges against Shemesh were dropped, but she is now suing, alleging the whole incident defamed her.
Email: [email protected]
Twitter: @JoeljWittnebel
Submit a correction about this story