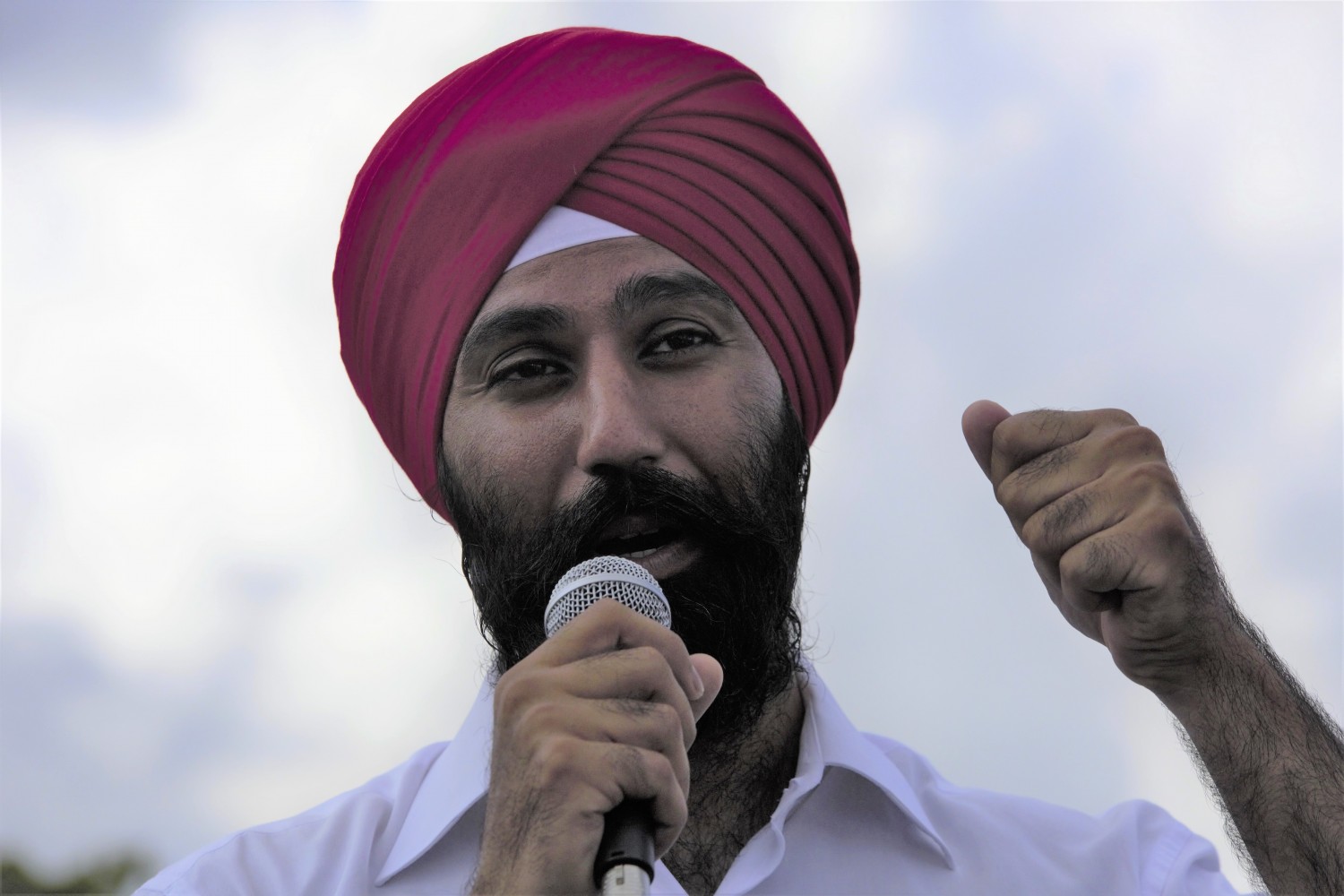 Photos by Mansoor Tanweer/Screen grab Youtube
Will Grewal run again? Brampton East MP still hiding from the question
With less than 75 days to go until the federal election, a representative of Brampton East MP Raj Grewal says he is unsure whether the incumbent will even contest the vote in October.
Grewal has been dodging questions about whether he'll run again for months. Gursher Dhillon, a constituency associate at Grewal's office, told The Pointer that no one, including himself, knows what Grewal's plans are. Emails and voicemails placed with Grewal by The Pointer have gone unanswered.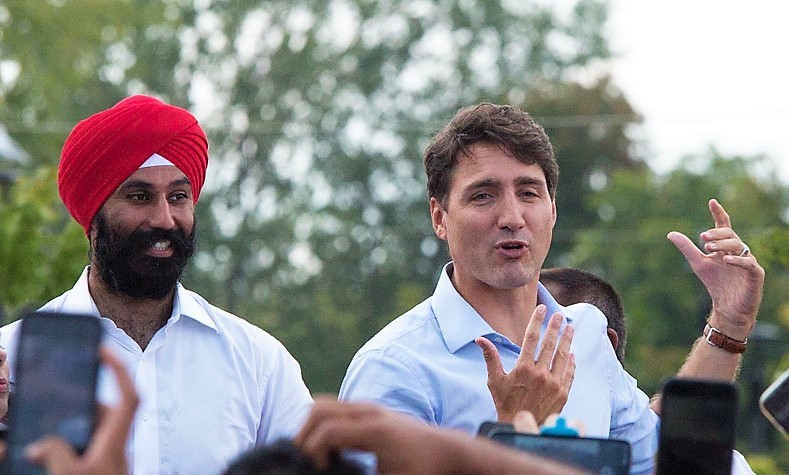 Prime Minister Justin Trudeau with Brampton East MP Raj Grewal at a local barbecue last year, before he was removed from the Liberal caucus
Dhillon said he doesn't know how the ambiguity is affecting other employees at Grewal's office. "I'm going to college after this," he added.
Grewal's commitment to his constituents has been questioned after he failed to cast a vote on several bills this spring, including amendments to the Criminal Code, the Youth Criminal Justice Act and Federal Courts Act.
The independent MP for Brampton East has been embroiled in controversy. The scandals began in January 2018 when Grewal, who was representing the Liberal party at the time, invited Yusuf Yenilmez, CEO of a GTA construction company, Zgemi Inc., with him on a trip to India with Prime Minister Justin Trudeau. Yenilmez, who was providing Grewal with employment income at the time, attended functions during the official visit, which featured meetings and events with influential politicians, business people and bureaucrats from Canada and India.
Subsequently, in March 2018, NDP MP Charlie Angus alleged to the ethics commissioner that Grewal had violated the Conflict of Interest Code that applies to all MPs. In a disclosure to the commissioner, it was revealed that Grewal was also receiving employment income from a Brampton law firm. After examining all the details of the complaint lodged by Angus, the commissioner later decided the case was worthy of an official investigation.
In November 2018, media reports based on confidential sources said Grewal's name had come up during an RCMP investigation into money laundering, something the national police force never confirmed. Then on Nov. 22, 2018, Grewal took to Facebook to announce his resignation due to "personal and medical reasons." "This has been a decision I've struggled with for some time now and one I made with great difficulty and real sadness. But I feel I need this time to focus on my health and family," Grewal wrote in a Facebook post stating he would resign.
The Prime Minister's office issued a statement saying Grewal was suffering from a gambling problem that led him to rack up "significant personal debts."
"Based on these circumstances, we agreed that his decision to resign as a member of Parliament for Brampton East was the right one," that statement said. Grewal was expelled from the Liberal caucus.
Grewal acknowledged in a later statement that he had gambled recreationally since university, but the habit developed into a mental health issue when he started to play-high stakes blackjack at an Ottawa-area casino next to the hotel he stayed at as a parliamentarian.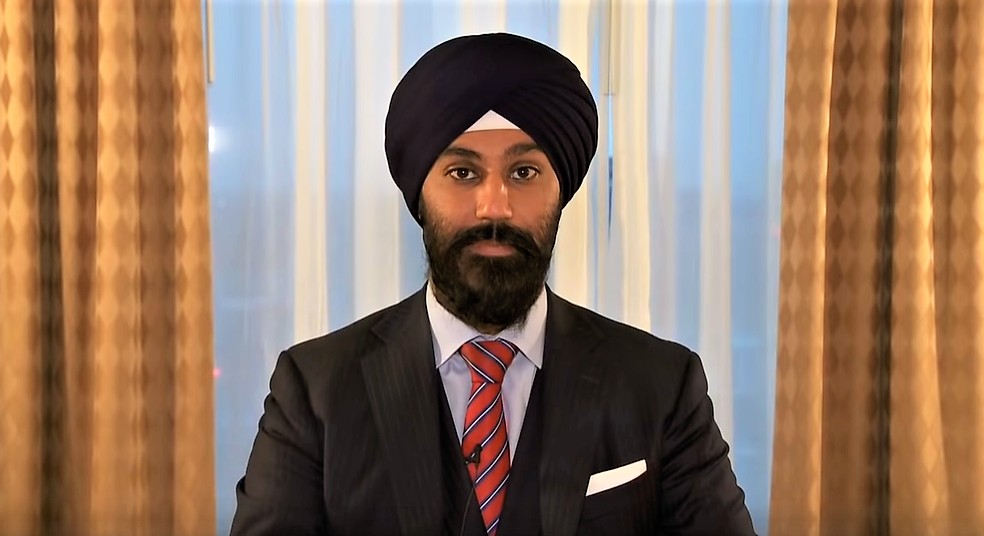 Screen grab from a video statement Grewal released late last year explaining his gambling problem and denying any wrongdoing in a Brampton land deal
Meanwhile, a third-party investigation commissioned by Brampton in early 2018 raised a new issue: It found that then mayor Linda Jeffrey's chief of staff, Hasneet Singh Punia, had sent confidential details about a planned property purchase to Grewal and Mississauga Liberal MP Navdeep Bains.
The city had almost reached an agreement with the province to buy a 20-acre swath of land needed to build a bypass bridge over Goreway Drive and ease traffic congestion south of Steeles Avenue. But the deal never transpired. Instead, the land was bought in February 2017 by a private consortium called Goreway Heaven Inc. for close to the amount the city had planned to offer, then resold to the city in January 2018, just months later, for $4.4 million — more than a million dollars above the price that the city planned to pay the province.
Brampton councillors, having ordered a probe by Froese Forensic Partners into what happened, learned that Punia had revealed details of the tentative city-provincial deal, including the agreed price of about $3.3 million, to Bains and Grewal — whose gambling problem had just been revealed. Alarmed, they decided to submit the results of their investigation to the RCMP, who were said to be investigating the MP. (The Mounties never did confirm the probe officially, but didn't deny it, either.) Bains and Grewal denied sharing the confidential land-purchase information, stating Punia gave it to them on his own. Punia stated through a spokesperson that he handed over the details of the city offer only to keep the two local MPs appraised of what was happening with the traffic issue. It's unclear why the city's original offer to purchase the required land from the province did not materialize.
In December 2018, Grewal hinted that he might not resign and later confirmed he would stay on as an independent MP. "Over the past two months, I have taken some time away to focus on my health and receive appropriate treatment," he wrote on Facebook.
He credited the support and concerns expressed by his constituents for his comeback. "Throughout this time, I also received countless calls and messages from constituents offering their support and encouraging me to continue to serve. It is for these reasons that I have decided to remain as a member of Parliament for Brampton East."
If he does run again, he would have to face the NDP's Saranjit Singh, an in-house lawyer for the Canadian Union of Public Employees, along with Ramona Benson Singh, a telecom executive who is the Conservative candidate, Gaurav Walia, the candidate of the nascent People's Party of Canada, and the Liberals' recently nominated candidate, Maninder Sidhu.
Submit a correction about this story