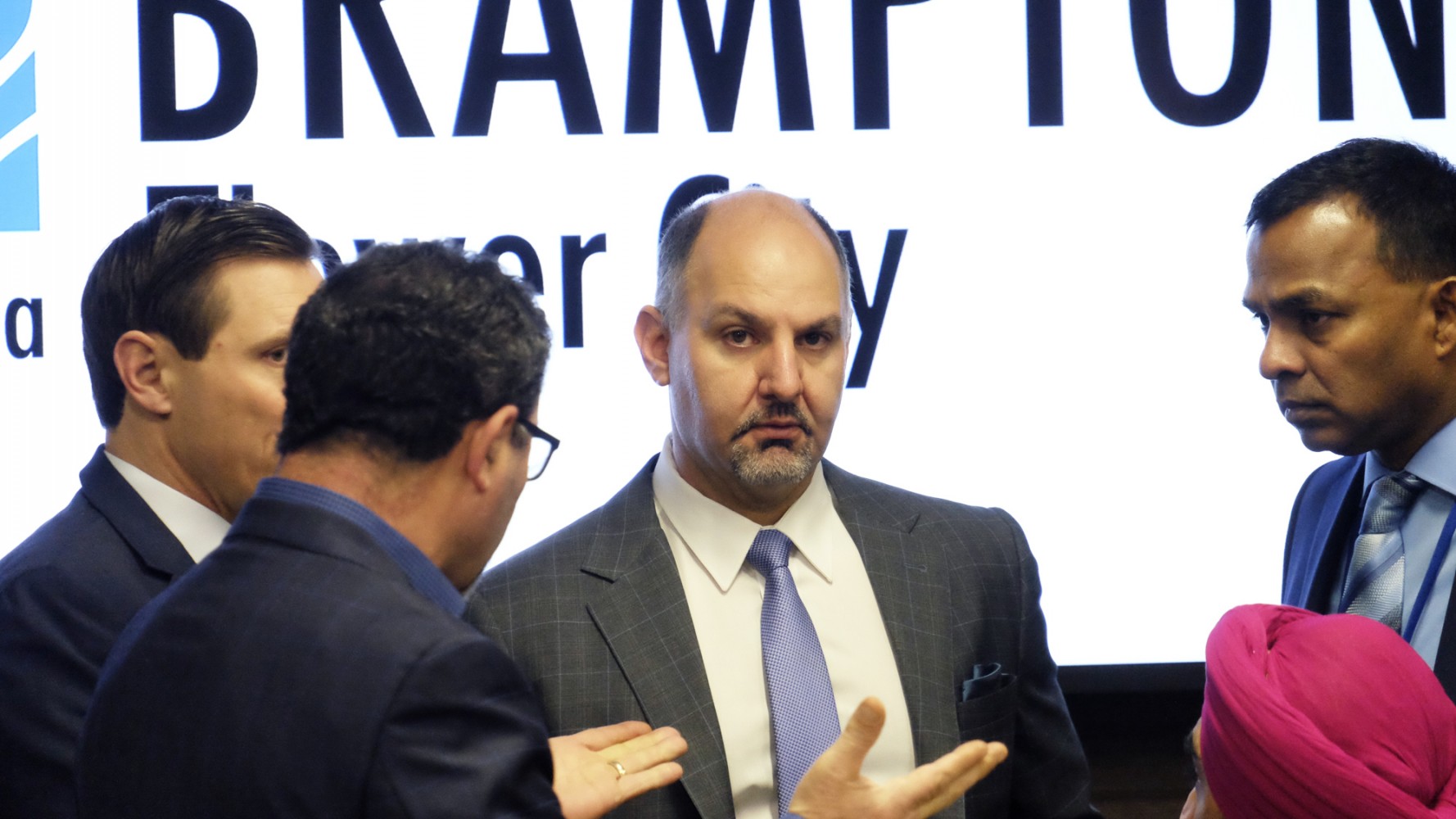 Photos by Mansoor Tanweer/City of Brampton
Search for new CAO finally underway, nine months after Harry Schlange firing
City council is finally taking steps to start recruiting a new CAO to replace Harry Schlange, nine months after he was fired. Councillors voted at last Wednesday's meeting to establish a CAO recruitment committee, consisting of the entire council.
Spokesperson Natalie Stogdill said community services commissioner Al Meneses has been appointed acting Chief Administrative Officer during the recruitment process, suggesting that Joe Pittari's nine-month temporary role as the city's top bureaucrat has come to an end. He is back to serving as commissioner of corporate services, a position he has held for just over two and a half years.
Schlange, a former CAO of Niagara Region, was unceremoniously fired last December after being brought in by former mayor Linda Jeffrey to replace John Corbett, who was also fired. Schlange was described at the time as an "agent of change," but he was let go just after he expressed resistance to an outside consultant's value-for-money audit just ahead of the budget process. His tenure saw the firing of a slew of senior staff members. Last month, Grimsby Mayor Jeff Jordan confirmed that Schlange will be starting as CAO there on Labour Day.
The process of replacing the CAO seems to be taking much longer than it did for other high-profile vacancies in the current term, which begs the question: Why has the city waited so long to start the official search? City staff have been without dedicated leadership since before last Christmas. A lot has happened in that time with major implications for Brampton, issues that demanded attention from a city head undistracted by other responsibilities.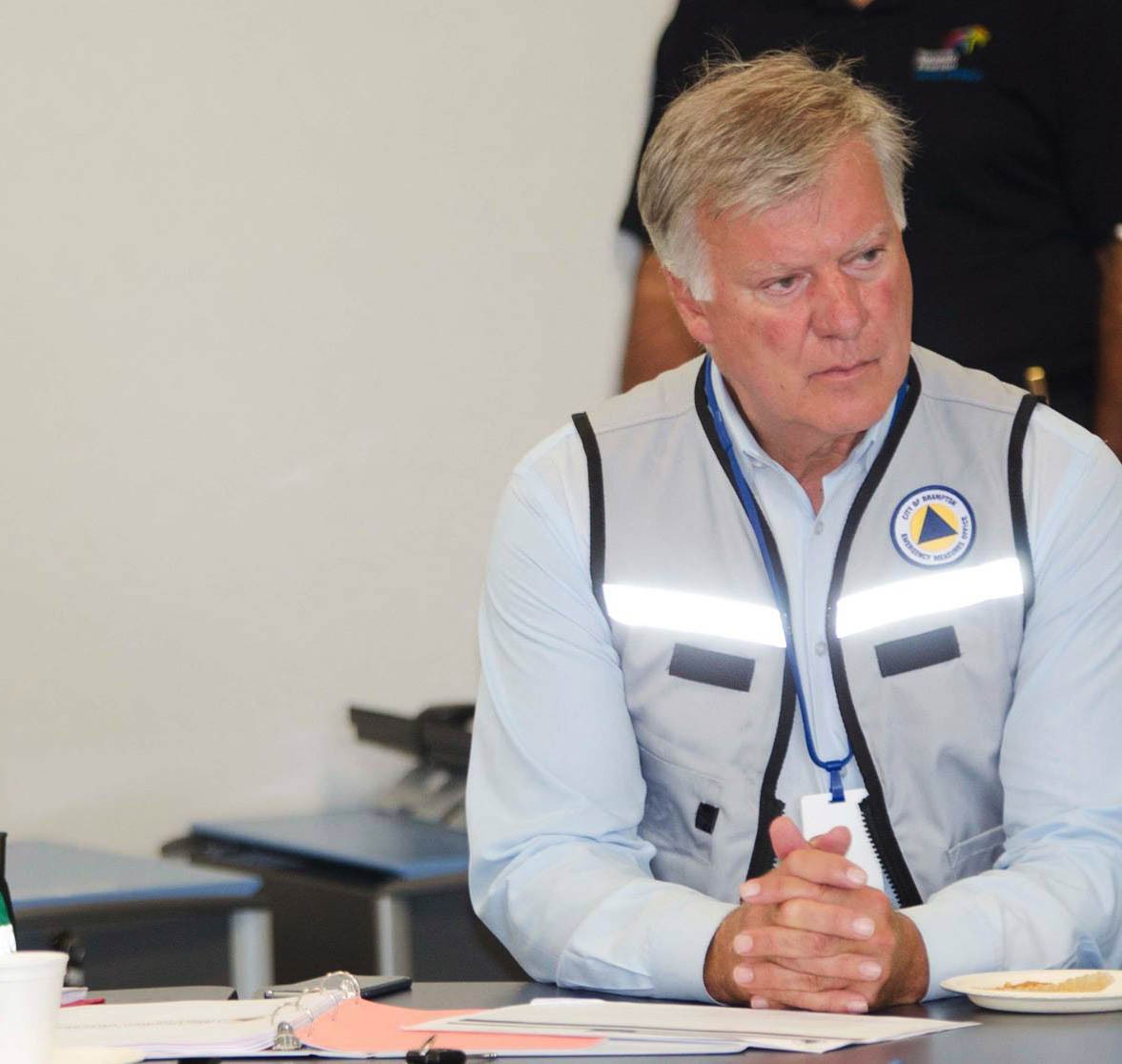 Harry Schlange, Brampton's former CAO, was fired nine months ago.
Stogdill explained that other governmental matters were more pressing and that "council decided to re-establish the CAO Recruitment Committee following the finalization of a number of priority files in 2019 that required oversight and broad community consultation."
Those included the "regional review, marijuana legalization, KPMG's service review and the 2019 budget process."
A looming federal election in October prompted city staff to create a funding wishlist last month for Ottawa's consideration. The hope was to leverage the election race to advocate for some direly needed cash for Brampton projects. Funding for affordable housing, transit, infrastructure and post-secondary education were all on that list.
However, concerns have been raised about the city's failure to submit well-thought-out grant applications for specific funding streams and engage in timely lobbying. Manager of Government Relations Lowell Rubin-Vaughan, asked by The Pointer to name specific projects the city is focusing on lobbying for this fall, did not have an answer. "It's a good question, but we are not there yet," he said, which was reflected in the vagueness of the wishlist.
The city needs effective leadership to get the staff completing competently crafted applications to the province or the federal government on time. Critics suggest Brampton has been missing out on getting its fair share of infrastructure funding due to lack of advocacy and sometimes too much dithering.
Debate over the configuration of a desired LRT, with Main Street back as the top choice of route, is again threatening a rift in city council. A neutral third party, like the city's CAO, could serve as a mediator between those who want a surface route and those who champion the tunnelling option.
Messaging for advocacy campaigns, such as the city's fight for better healthcare funding through #FairDealForBrampton, needs oversight all the way to the doorstep of Queen's Park, where the mayor intends to take the campaign.
Bill 108, the province's housing strategy, has big implications for Brampton. How development charges are handled under the new More Homes, More Choice Act is still in question and could result in major revenue losses. It would be the CAO's responsibility, in such an environment, to explore options for recovering the lost income from developers.
The growing "referred matters" list is awash with delayed projects. These include:
A cost-benefit analysis of installing transformative 5G technology, which was slated to be completed July 10 but will not be coming forward till September.

A diversity and equity action plan due out in February. The revised date is now Sept. 18.

Cost-benefit analysis of a sponsorship deal with the Brampton Beast hockey team — an agreement controversially seen as a bailout. Council was supposed to have taken a look at this in spring, but the study won't available till September.

Even though the city is cheerleading for the expansion of Algoma University's downtown campus and has approved $7.3 million toward the project, a report on the implications of partnering with Algoma won't be coming until December. It was supposed to be presented on June 12.
Questions still hang in the air about the recruitment process. It's not known whether the city is looking internally or externally to find a replacement for Schlange. The fact that Schlange picked up where Corbett left off certainly suggests an outside candidate is on the table.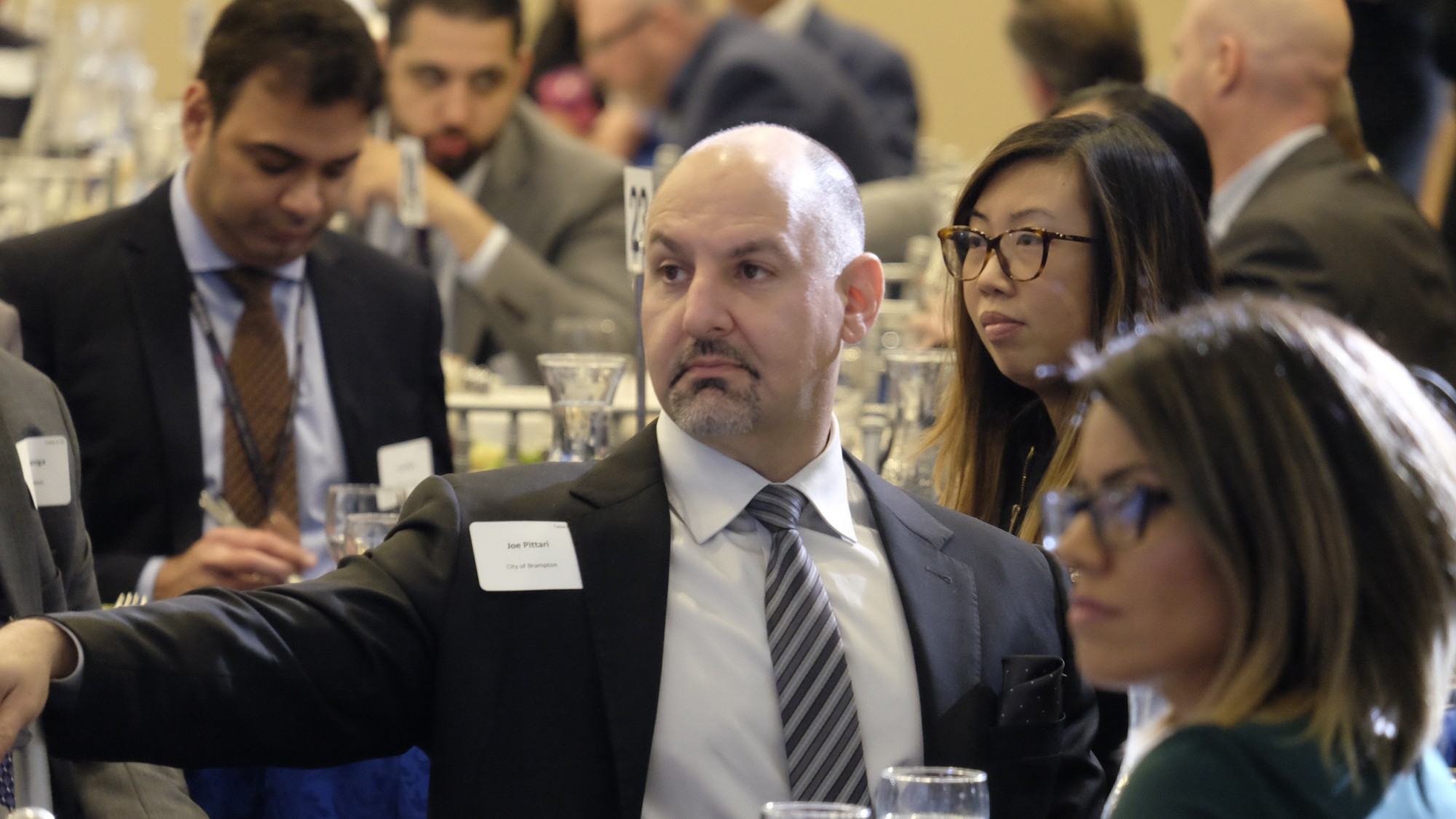 Joe Pittari has served as the interim CAO for the last nine months, he will now return to his usual role as commissioner of corporate services.
Senior staff working under the CAO have also been engaged in musical chairs. In February, five senior staff were fired. Some have been replaced. Jason Tamming, who, like Schlange, came in from Niagara Region, took over for Erin O'Hoski as director of strategic communication.
Richard Forward, brought in from the City of Barrie to take over planning, replaced Rob Elliott. Forward worked as Barrie's general manager of infrastructure and growth during Mayor Patrick Brown's term on Barrie City Council.
Clare Barnett is the most recent addition to the team. She was brought on in July to head up economic development and culture, which used to be Bob Darling's bailiwick.
Those positions were filled only a few months after they opened up. Tamming and Forward were both hired in May, four months after O'Hoski left, and Barnett was brought in six months after her predecessor was let go.
Email: [email protected]
Twitter: @mansoortanweer
Submit a correction about this story