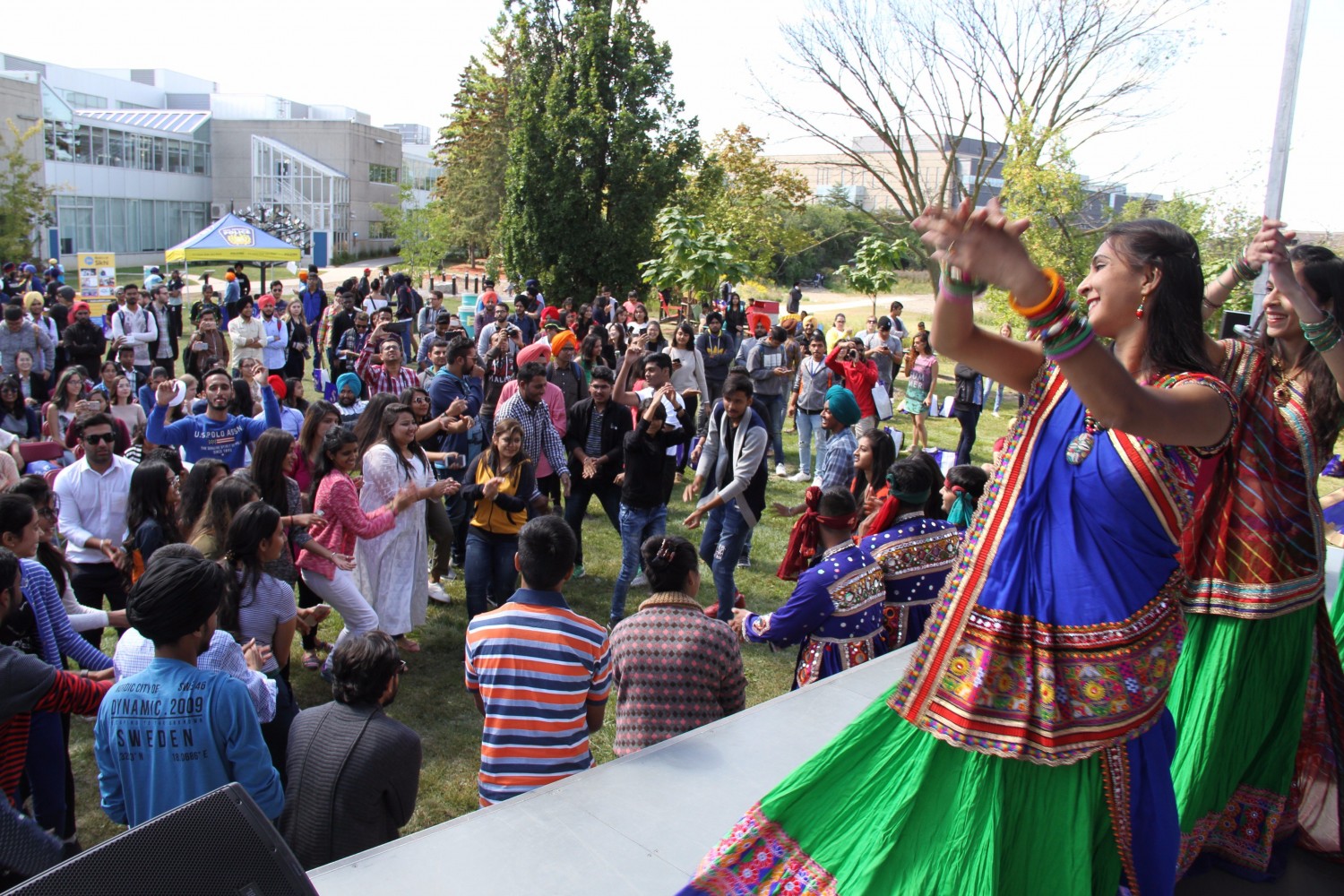 Photos by Mansoor Tanweer/Sheridan College
Learning in a new land leaves international students vulnerable
Travelling to a new country can reveal a lot of blindspots. There is a new currency, new geography, at times a new climate to deal with, and there could also be unfamiliar cultural and religious customs to learn.
Now imagine grappling with all that while trying to maintain good grades in your post-secondary classes, holding down a part-time job and keeping your finances in order enough to pay rent.
At Sheridan College, this is the experience of nearly 7,700 international students studying in Canada in 2019.
It's a lot to juggle, but for many international students, studying here is the culmination of a lengthy application process, made possible by considerable support from their families back home.
However, the dream-come-true scenario can sometimes lead international students to view Canada through rose-coloured glasses, blinding them to the risks that exist here.
"Many people do come to Canada and they believe in the beautiful Canadian mosaic that most of us believe in, and they're not aware that there are dangers to be on the lookout for," says Mike Allcott, International Dean at Sheridan College.
Allcott was hired by Sheridan two years ago with the sole focus of building up the college's wealth of programs and services dedicated to supporting international students. He's the first to hold such a position at the college.
As Peel Region continues to grow and Brampton focuses on expanding its post-secondary institutions, programs to support a growing population of international students are needed now more than ever before.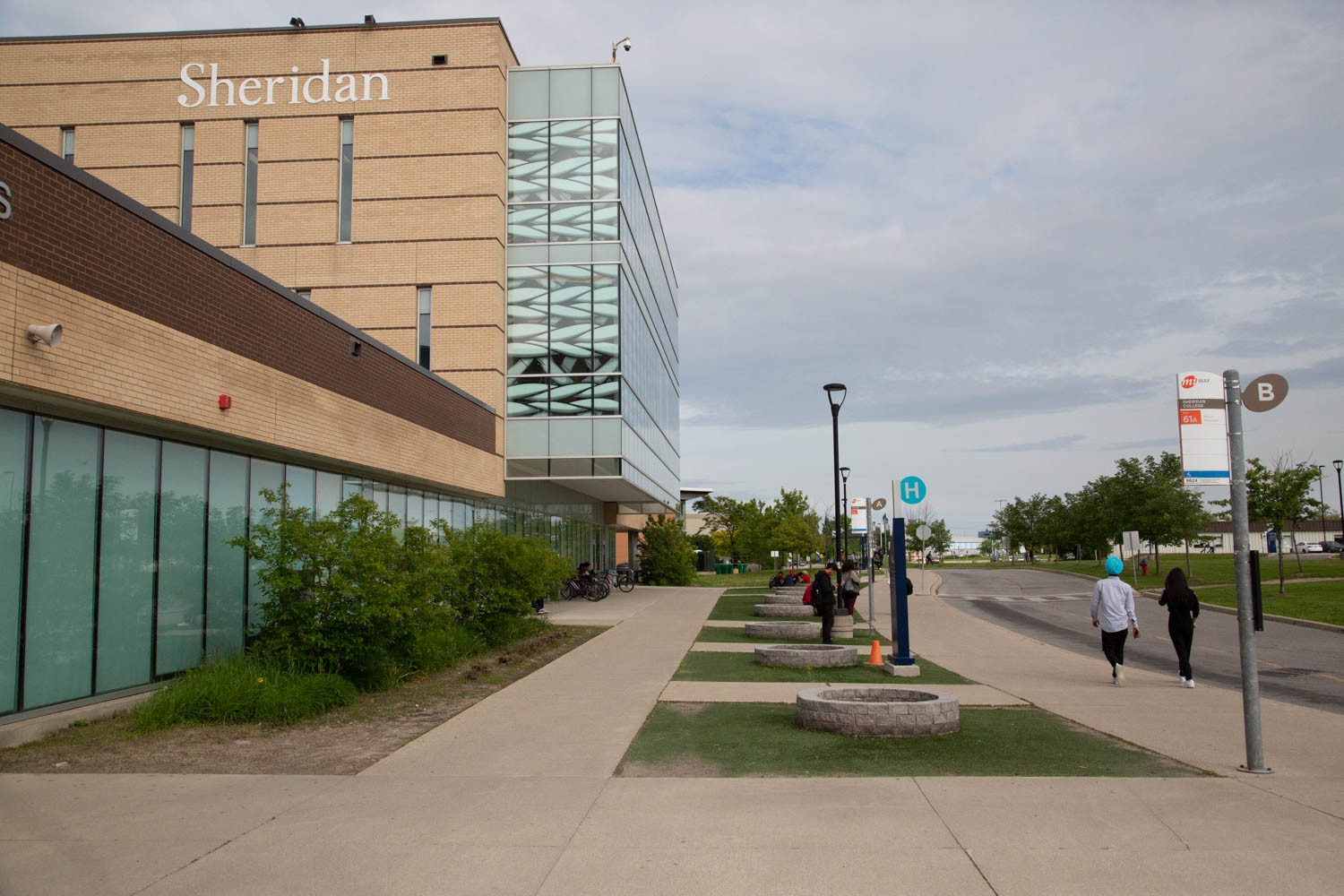 Traffickers thrive on vulnerability, like parasites latching to an unwilling host, using their victims and draining them until there's little but a shell left.
An ongoing study highlights the fact that international students can be easy prey for exploitation. Researchers and support workers from Punjabi Community Health Services providing assistance to students have found a startling incidence of sex being traded for money among international students. They recently presented the results of their work in Peel at the Global Conference on Human Trafficking and Trauma, hosted by Family Services of Peel.
Among a small sampling of 30 international students, 70 percent said sex for money is prevalent among international students, and 40 percent said they knew someone who had been approached about having sex for money.
Sex for money and human trafficking are different things, but in many cases, one leads to the other. In Canada, under revised prostitution laws, the purchase of sex is illegal, but the sale of sexual services is not. The new laws introduced in 2014 removed criminal liability from those who sell their own sexual services.
The law is meant to focus on the "johns" — those purchasing sex — or traffickers, those who advertise and profit from another person's sexual services.
However, women or men advertising their own sexual services are opening themselves to being recruited or coerced by a trafficker into the sex trade.
Puneet Dhillon, a program support worker in the office of the CEO at Punjabi Community Health Services (PCHS), points out that people selling themselves are bound to draw attention of traffickers. "So the probability of you being dragged into trafficking is a little more than any other person."
There's no more likely place in Ontario for that to happen than in Peel Region.
The rate of human trafficking cases in the region is nearly twice the national average. Last year, Peel police investigated more than half of the reported human trafficking cases in the country. Brampton and Mississauga, due to their proximity to the Highway 401 corridor — long known as a primary artery used by traffickers — and to Pearson International Airport, are hotbeds for trafficking.
Dhillon says PCHS is paying close attention to the issue through its ongoing study and trying to understand just how prevalent the sale of sex is in the international student community, through interaction with students.
"We're doing face-to-face interviews, to try to get into the depths of these things," she says. "Sex for money and human sex trafficking are part of that bigger [range of] problems that these [students] are facing."
One reason students may be going down this path is their lack of financial stability.
International students pay hefty tuition in the neighbourhood of $15,000 per year. On top of that, Immigration, Refugees and Citizenship Canada (IRCC) requires incoming students to put $10,000 in a bank account for living expenses each year. In Peel Region, where rental housing is limited, many students have to either fork out hefty funds for standard rental accommodations or live in illegal secondary suites. Either way, housing can become a significant burden, and if it starts to eat away at their savings, students face a dilemma as the conditions of their student visas limit them to working 20 hours per week.
Given "the fees and what international students have to pay compared to domestic students, … there's a huge gap," says Dhillon. Often, their resources from home and limited wages are "not enough to support their expenses. It's not even enough to support their basic needs they need to survive here."
Allcott says Sheridan offers a wealth of services to support international students, including financial support programs.
"I know that many of the students who come here, their extended families invest everything in order to let that student realize the dream of education in Canada and success in their studies here," he says. "We want them to come into this ... with their eyes wide open and with gear to understand how they're going to budget for their studies. So we want to empower them and position them so that they're not going to be in situations of vulnerability."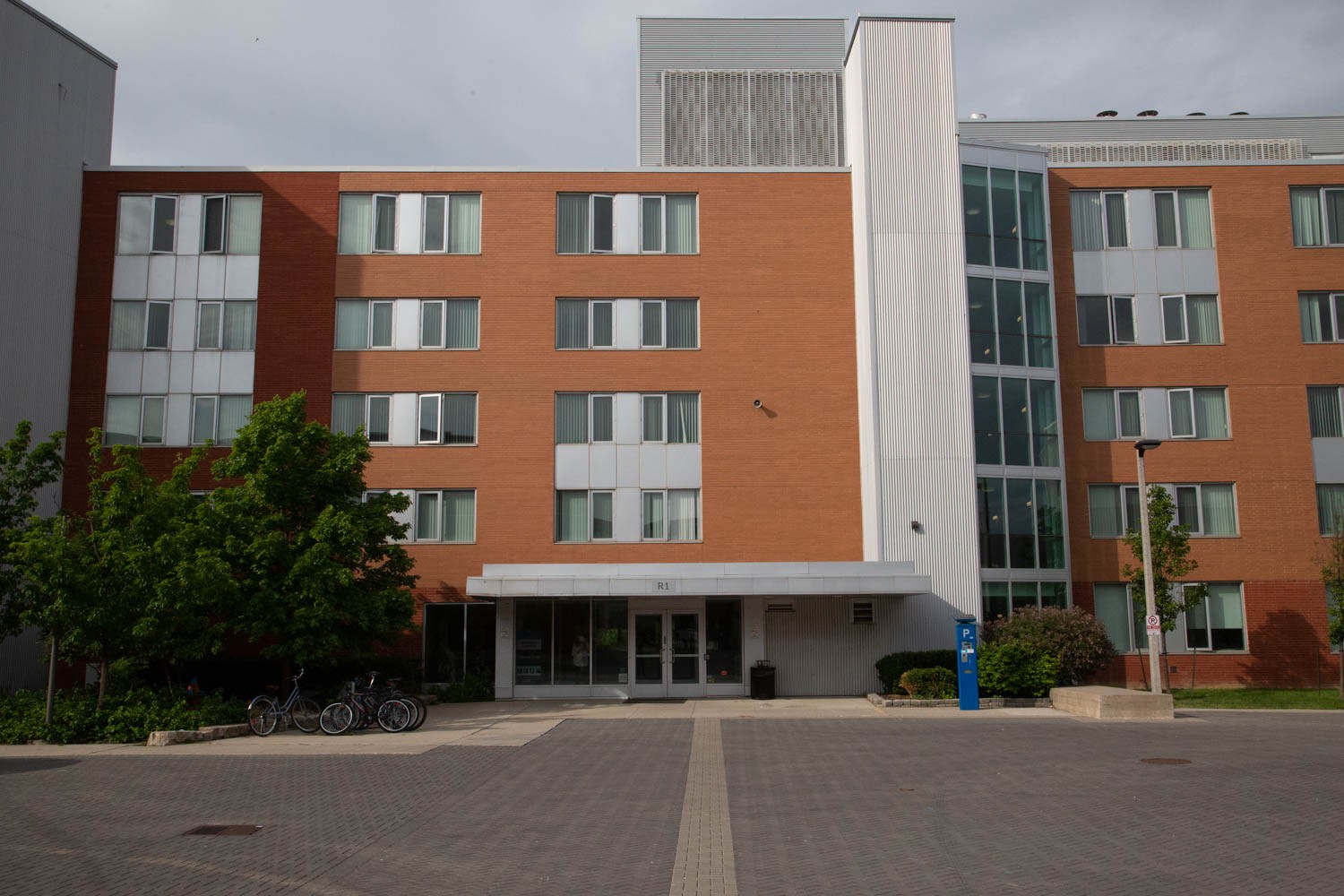 Finding affordable student housing can be one of the biggest challenges for new international students.
However, Dhillon said many of the students PCHS has spoken with face barriers to getting the help they need, including language and cultural differences.
Dhillon says the difficulty of connecting on a social and cultural level may mean that those services aren't as helpful to an international student as hoped. "There may be 100 services existing, but number one, if you're not aware of those services, or two, if you do not know how culturally competent they are, people of colour [often] refrain from going to any white people providing services, because they know that [the] parameters of their service providers are going to be different."
Over the past 20 years, the number of international students enrolling in Canadian post-secondary institutions has been on the rise. According to numbers from the IRCC, the number of foreign students rose by 16 percent last year, making it the second straight year of double-digit growth. Since 2014, there has been an overall increase of 73 percent.
The top countries of origin are India and China. The number of Indian students studying in Canada increased 40 percent in 2018, adding to a remarkable 350 percent increase since 2014.
Sheridan College has been ahead of the curve when it comes to these increasing enrolments. According to Allcott, the big surge in Sheridan's international student enrolment occurred about 10 years ago. Since that time, enrolment numbers have remained steady, with the college seeing only a 1 percent increase in international enrolments last year, bringing the total to 7,692, 32 percent of the college's student population. Approximately 4,000 of those students attend the Davis Campus in Brampton.
"This kind of internationalization and developing an international community is a high priority for Sheridan," Allcot says.
Opening the doors to a diverse range of students demands an array of services to support them, which is why Allcott, an international educator with more than three decades in the sector, was brought in two years ago to bolster Sheridan's programming for international students.
These services include orientation programs both before and after the student arrives in Canada.
The pre-departure orientation, typically done with the student and their family in their home country, involves Sheridan employees spending a full day with the student, covering everything from travel information and visa/study permit particulars, to details on how the health system works in Canada and how to use their international student health insurance.
Another day-long orientation is held when the student arrives on campus, and Sheridan also hosts a "welcome festival" each term to bring the international student body together. The festival last term was attended by approximately 1,100 students.
"It's really, really important for them to feel welcomed and affirmed by the community. Our community means so much to them," Allcott says. "The more good Canadians they meet, the more good Canadians they connect with, the less likely that they're going to be vulnerable to anyone who is less than savoury."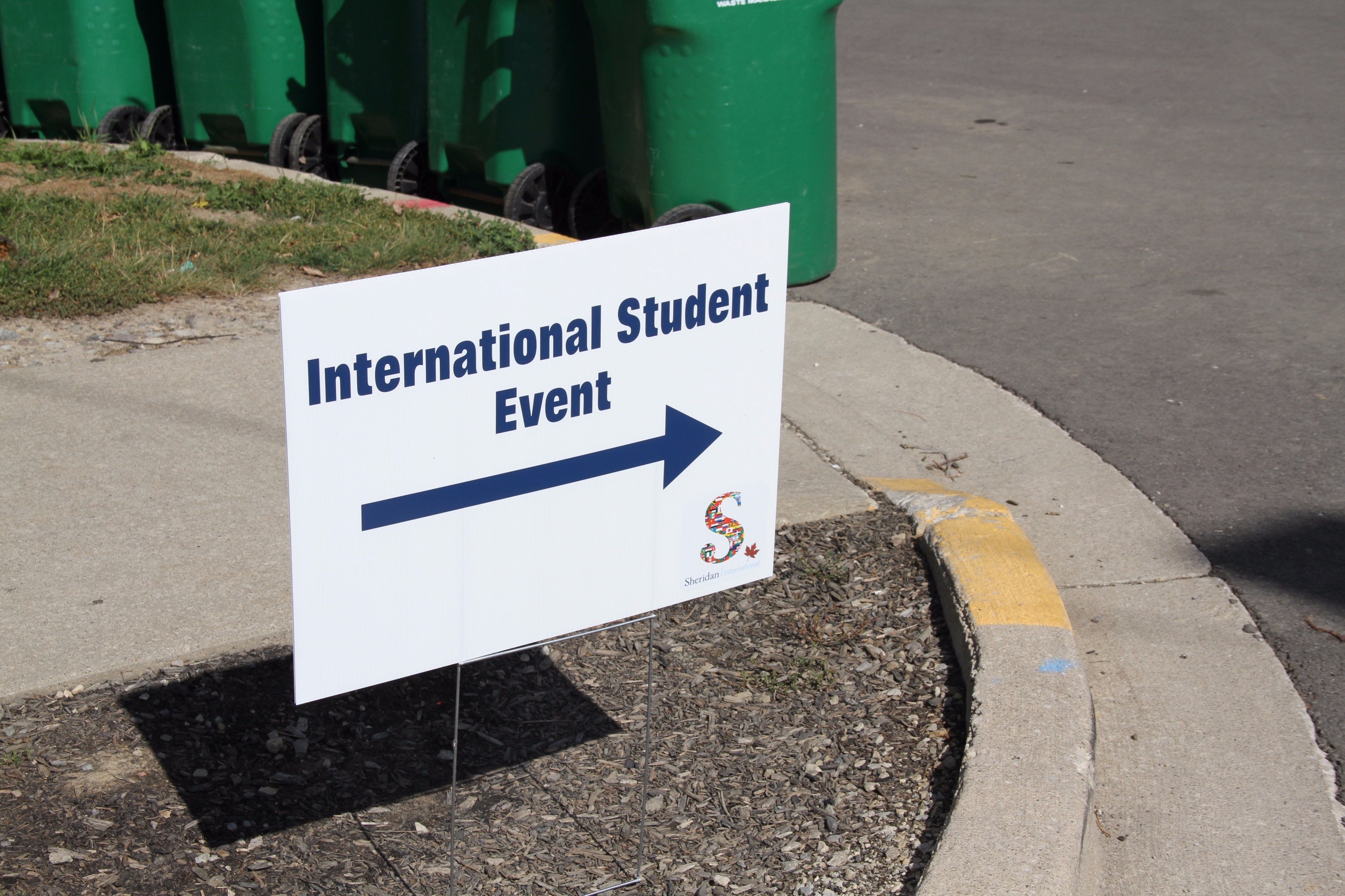 When it comes to human trafficking specifically, Allcott could not say whether materials about the subject were included in the welcoming package for students. But he says there are various programs to assist students with sensitive issues, where they can participate anonymously in a variety of languages.
"We try and give them many different ways of connecting with professional services," Allcott says. "We are continuously building our orientation materials and different aspects, so yes, whenever we learn something that we can add, we do."
Allcott says Sheridan also works to ensure its programs and employees are as "culturally competent" as possible, to make students feel welcome to use these programs.
"We develop the intercultural intelligence to be able to build trusting relationships with students from anywhere in the world. We know many students are going to look to people who look like them, speak the same language, to form trust bonds. We know that many students will need that, especially if they're in crisis, but we're also confident in our professional skills to represent ourselves and build those trust bonds," he explains. "Where we can, within Sheridan and within our own capacity, we want to build that trust and meet the needs of students. We also want to make sure we demonstrate the welcoming nature of our communities, so that they will be able to access trusting people in the community as well."
In Peel, one such community space would be PCHS, which Dhillon says assists students by helping to connect them with a variety of service providers.
"We understand their problems in a more gentle form, rather than anyone [who is providing services] in the mainstream," she says. "So it's more about culturally accommodating these students."
Email: [email protected]
Twitter: @JoeljWittnebel
Submit a correction about this story