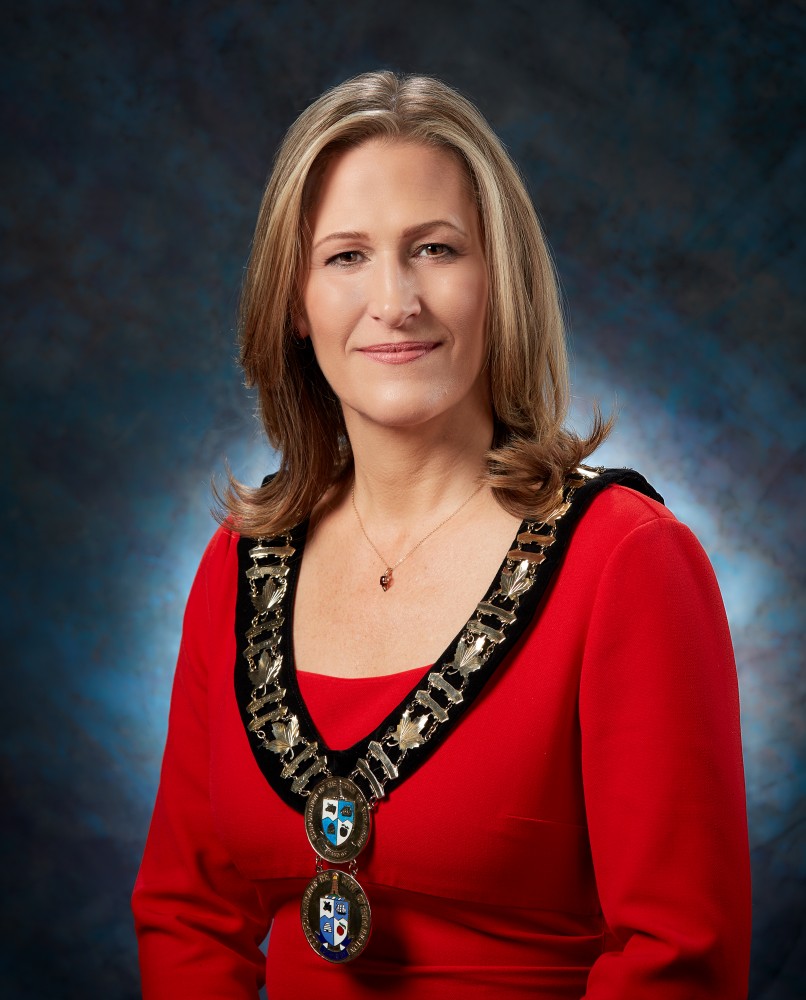 Photos by Mansoor Tanweer/Government of Ontario/City of Burlington
The GTA mayor leading the charge against Ford's developer friendly system
It's problematic and broken. It's nonsense and serves no viable purpose. It's anti-democratic.
As a journalist for more than two decades, the current mayor of Burlington, Marianne Meed Ward, says all of that about the Local Planning Appeals Tribunal (LPAT), and could come up with more choice words.
However, Meed Ward is using more than just talk to try to see LPAT abolished. With the help of her local and Halton Region Council counterparts, she is launching an offensive to end a system she says handcuffs municipalities and hands over all power to decide how and where to grow cities to the development industry.
"This is not how you plan a community, or a province," she tells The Pointer. "I won't quit until the LPAT is gone."
In Brampton, where the development industry has long held control over growth, councillors have begun to champion a shift toward a more progressive form of development, one depicted in the city's 2040 Vision plan. However, with the province set to hand a serious advantage back to developers, local politicians could learn something from the steps being taken in Halton Region.
—
Premier Doug Ford's More Homes, More Choice Act, or Bill 108, was controversial from the start.
Much of the initial backlash from municipalities centred on the money. Changes to the way municipalities are able to collect development charges ignited widespread concern that municipal coffers would take a big hit. In Peel Region, a worst-case scenario report detailed $205 million in lost revenue and $393 million in extra debt for the region between 2020 and 2031. For the City of Brampton, $338 million of potential revenue is at risk over the next 10 years.
However, in its entirety, Bill 108 has tentacles that stretch into 13 separate pieces of legislation, angering not only municipal leaders but also environmentalists with its reforms to the Endangered Species Act, and city planners with its reversal of the former Liberal government's LPAT rules.
Put simply, the LPAT was created as a replacement for the Ontario Municipal Board (OMB), a tribunal that reviewed disputes between municipalities and developers over development applications and was widely viewed as being weighted in favour of developers. When the OMB was replaced with the LPAT, a new set of rules was introduced to eliminate the developer advantage and place more weight on decisions made at the municipal level.
Bill 108 flipped the script once again, bringing back the previous OMB process on the grounds that it would speed up development to ease the housing-affordability crisis.
"As long as an LPAT exists, we are at the whim of a provincial government to go back in time to the old way, which wasn't serving anybody," Meed Ward says. "I am so firmly convinced that it serves no purpose whatsoever in a democratic, advanced country. No other province has a tribunal that has the power that this one does."
Meed Ward introduced a resolution at Halton Region Council calling on the province to abolish the LPAT altogether and give authority for planning back to the municipalities. It was approved unanimously. The resolution echoes the consternation of municipal councillors across the GTA, including in Mississauga and Toronto, who have been vocal against the LPAT reversal and other reforms introduced in Bill 108.
"We're in charge of policing, we're in charge of clean water, we're in charge of fire service, we're in charge of things that directly affect the health and safety of our community and seem to be mature enough to make those decisions without a province looking over our shoulder to check our work," Meed Ward says. "There is no valid reason why they should be checking our work in planning; we know our communities best."
Reverting to the former OMB rules could also have significant implications in Brampton.
It's no secret the development industry has held the reins on municipal planning decisions for many years. The result has been a city composed mainly of subdivisions of increasingly unaffordable single-family homes carpeting wide swaths of land. That in turn has led to a nearly nonexistent rental market, and an affordability crisis that means the majority of low-income and a large portion of middle-income families are precariously housed.
Yet, Mayor Patrick Brown and the current council have expressed a desire to shift away from developer-led sprawl and turn the city toward the plans laid out in the Brampton 2040 Vision document, which depicts a vibrant city with more density and alternative forms of housing. This could all be for naught if the development industry is able to appeal Brampton council decisions to an OMB-style tribunal heavily slanted in their favour, with the power to override local decision-making.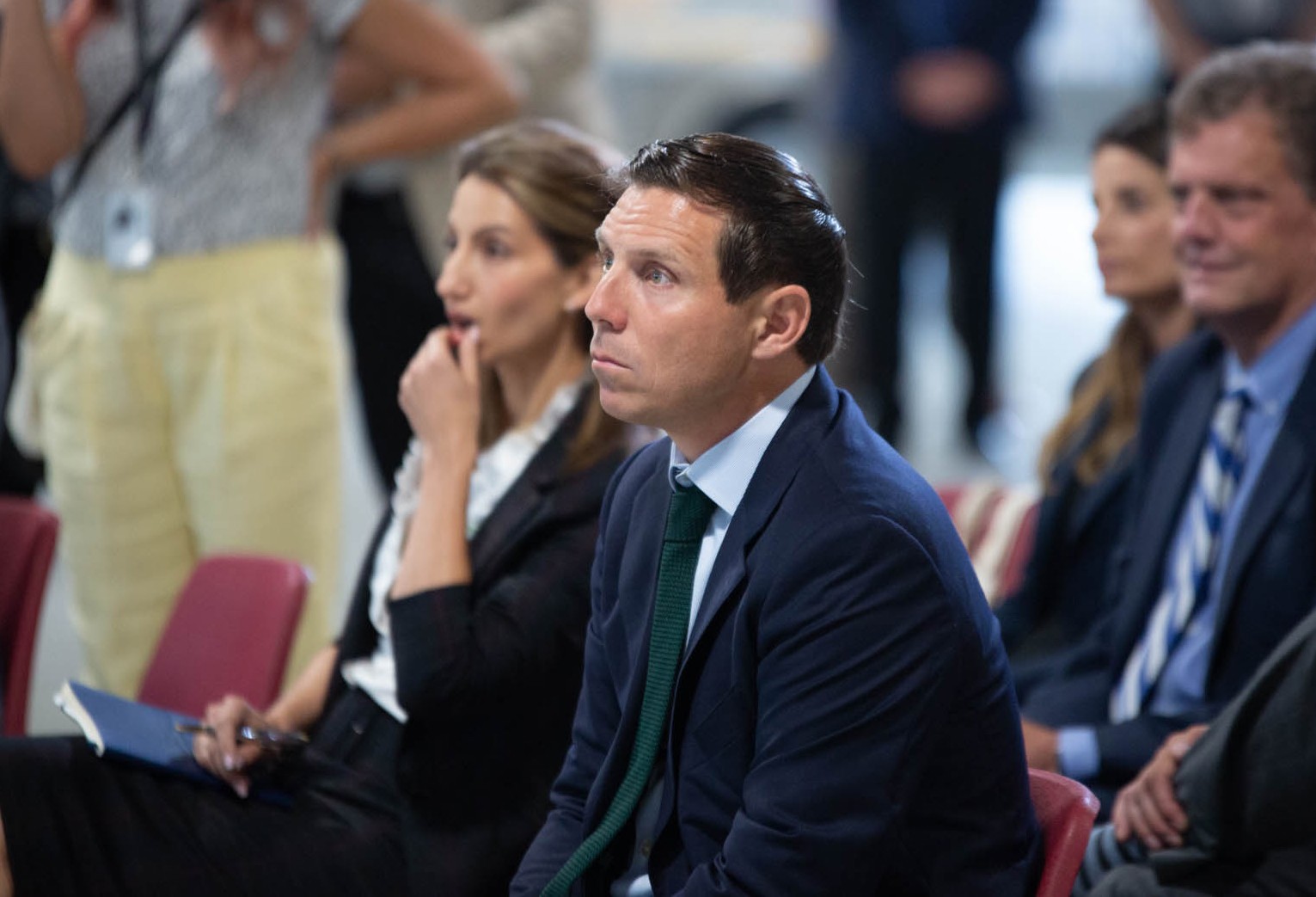 Brampton Mayor Patrick Brown
"The province has said they're taking the best of both the OMB and the LPAT, when in fact they've actually just gone back to the OMB, which wasn't working and why it was reformed," Meed Ward says. "In effect, this makes a one-person, unelected tribunal the planning department for over 400 municipalities in this province. It is nonsense, it is not efficient, and it is fundamentally undemocratic."
—
When the former Liberal government introduced the new LPAT system, it left open a brief window for appeals to be heard under the old OMB rules if those applications were received ahead of a set deadline.
The system was flooded with applications.
Meed Ward recalls that in Burlington, a developer launched an appeal over the company's apartment development application. Given that the company had worked amicably with the city until that point, the appeal came as a complete surprise to Burlington city planners, Meed Ward says.
A similar situation arose in Oshawa, where a controversial development along the city's waterfront was moving through the planning process. Councillors there were surprised to receive a letter from the developer appealing the application to the OMB, despite the fact no decision had been made.
These are only two examples of pre-emptive applications that flooded in to the OMB, creating a backlog of hearings that led to a waitlist stretching multiple years.
One thing is clear: developers preferred the old rules and wanted to operate under them for as long as possible.
"It's also proof that the OMB is more developer-favourable, and that tilts the balance away from democracy and away from any incentive to work with the community that you're trying to build in," Meed Ward says.
A largely popular reform with the LPAT was the elimination of de novo hearings.
The Latin term essentially means "new hearing"; under the reintroduced OMB rules, that means appeals can be heard from scratch. Essentially, even though an application may have spent years being refined in the municipal planning process, all of that work and any decisions made by the local council are not taken into consideration during the hearing. Plus, deep-pocketed developers can afford to carry on to get what they want, putting citizens who object to their plans and have fewer resources at a distinct disadvantage.
These appeals typically result in lengthier hearings, and for that reason, Meed Ward says the province's rationale of speeding up development is misguided.
"It actually does the exact opposite of what this government says it wants to do, which is get more housing faster, more affordably, to the market. This does the opposite of all that," she says. "As long as it exists, (the tribunal) is going to be problematic, and we do not need it. We are the only province in the country with a tribunal that has this level of authority to simply set aside what an elected council has done. If you look at some of the other processes in the rest of the country, some of them have what looks like an appeals tribunal, but when you read the legislation it is very limited to essentially [examining] errors of law and not following due process."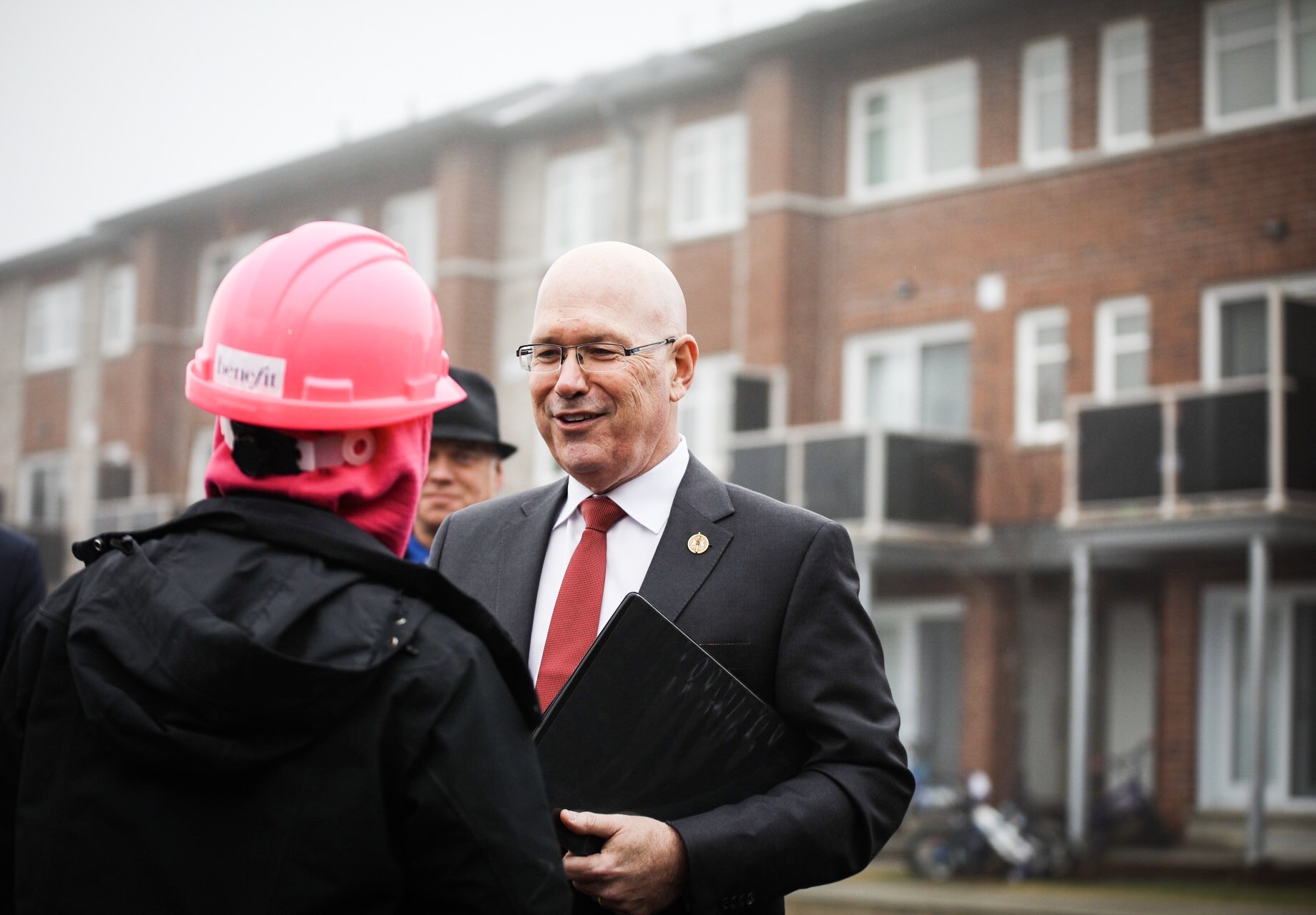 Minister of Municipal Affairs and Housing Steve Clark
Municipal Affairs and Housing Minister Steve Clark has pointed to the clogged LPAT system as one reason to reform the tribunal. Meed Ward says this reflects an "astonishing lack of knowledge." The reason the system is so constipated, she says, is the same developer-friendly rules the province is trying to revert back to.
—
Following approval of her resolution, Meed Ward has made it a point to spread the word.
"I'm on a mission to personally connect with my colleagues, (and) mayors of other municipalities … I will be personally contacting each of them to support this," she said, adding she has also approached the Association of Municipalities of Ontario (AMO) for potential support of the resolution. AMO will be hosting its annual conference from Aug. 18 to 21 in Ottawa.
Gary Collins, spokesperson for Brown, told The Pointer the AMO has not yet heard from Meed Ward, or received the approved resolution, but says it was "hard to believe" the province would change its mind on the reforms, having just approved them in June.
That may be, but Premier Doug Ford has shown himself sensitive to public backlash in the past, particularly when it was focused on his cozy relationship with the development industry. For example, he backed away from a controversial pre-election campaign promise to developers to open up the Greenbelt for construction, and eliminated Section 10 of Bill 66, a piece of legislation that would have allowed municipalities to pass "open for business" bylaws that could override provincial legislation. The idea was canned after significant backlash earlier this year.
Email: [email protected]
Twitter: @JoeljWittnebel
Submit a correction about this story