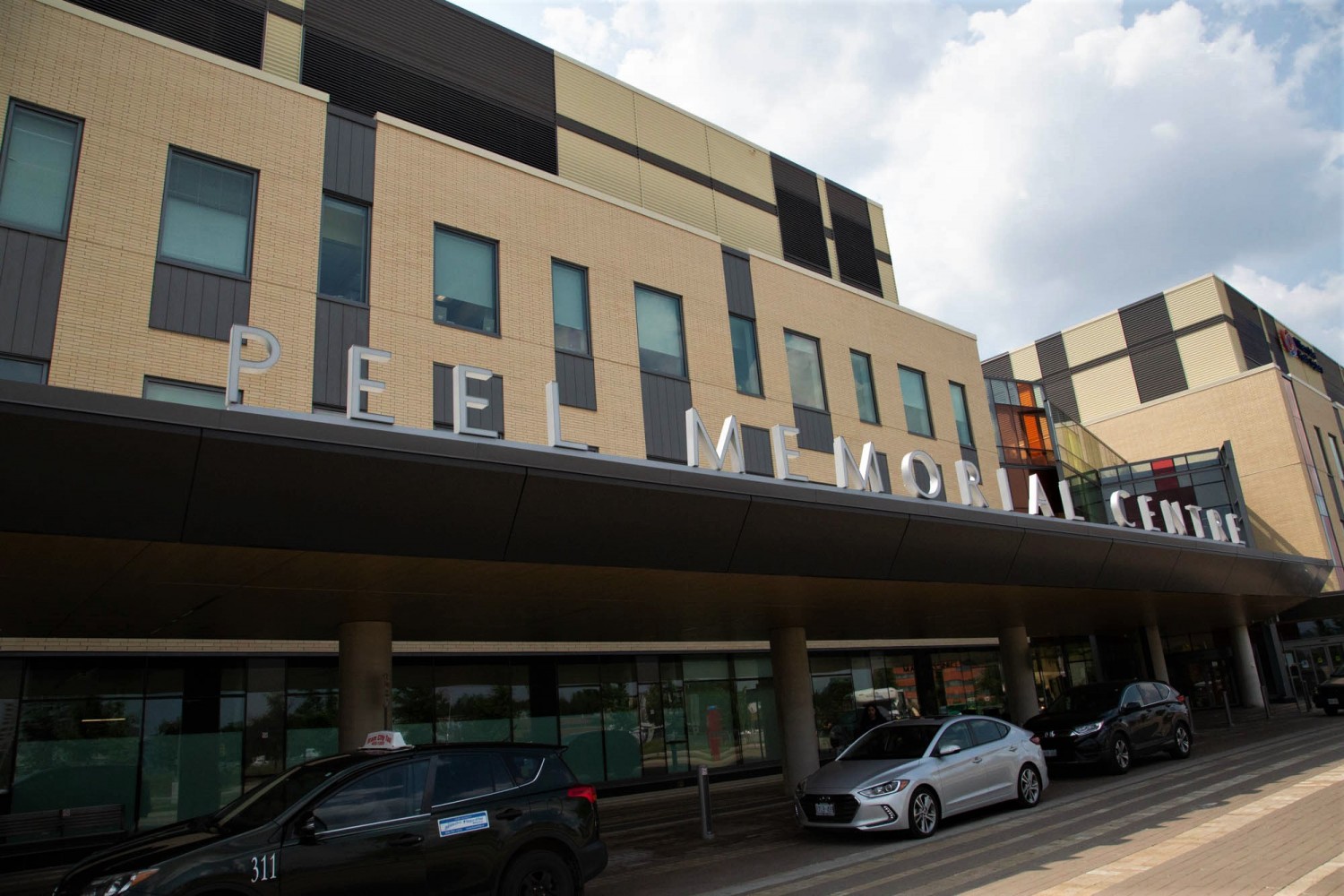 Photos by Mansoor Tanweer
Brampton's health system by the numbers
Overcrowding at Brampton Civic Hospital popularized the term "hallway healthcare" in Ontario, and it remains a source of dread for anyone trying to decide which hospital to go to.
Healthcare advocates, both health professionals and residents, often cite the same statistics when talking about their underserviced city: less than one bed per 1,000 people in the Central West LHIN, which includes Brampton Civic and Peel Memorial; between 3,990 and 4,352 (depending on the source) patients treated in hallways and other non-treatment spaces at the peak of Brampton Civic's crisis in 2017; only one full-service hospital in the city, with 608 beds. While the numbers paint a bleak picture of medical care in Brampton, they represent only a fraction of the reality.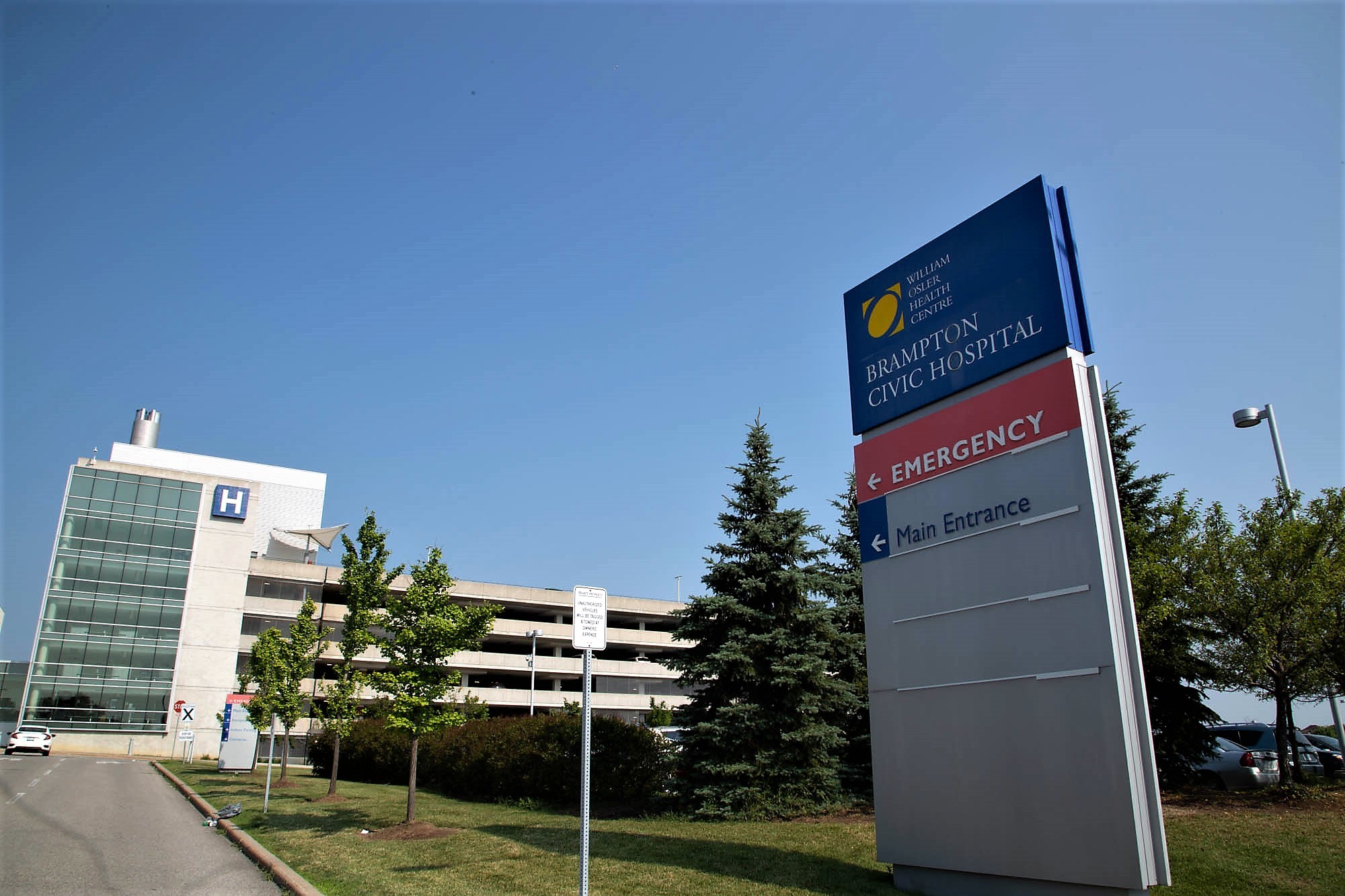 "Given our growth rate, we know we need more beds, we know that we have the lowest rates of beds per capita in the province and we are continually working with the ministry to try to add more beds to the system," Kiki Ferrari, executive VP of clinical operations for William Osler Health System, told The Pointer.
Residents pushing for better healthcare in Brampton would do well to arm themselves with numbers that create a fuller picture.
Ontario spends almost $60 billion per year on healthcare, projected to increase to $73.3 billion by 2023. However, the province's per-patient spending currently sits at $3,903, the lowest of any province or territory in the country. As a percentage of Gross Domestic Product, Ontario places second last, matching Saskatchewan at 6.7 percent. The honour of the lowest goes to Alberta, at 6.1.
William Osler Health System, which administers both of Brampton's hospitals and Etobicoke General, received $619 million from the Ontario Ministry of Health and Long-term Care in 2018. Despite serving a smaller population than Osler, Hamilton Health Sciences' revenue includes $1.1 billion from the MoHLTC in the same year. Mississauga, a city with more people than Brampton, gets $880 million from the province.
On a per-resident basis, Bramptonians get a smaller piece of the pie than most similar-sized cities. Osler gets $1,042.60 per Bramptonian, almost half of what Hamilton Health Sciences gets from the province, roughly $2060.7. Compare that to Winnipeg, which dwarfs both. Their health network, the Winnipeg Regional Health Authority, receives roughly $2.7 billion in funding from the provincial health ministry, Manitoba Health, Seniors and Active Living. With a population of roughly 705,000, that amounts to $3,856.7 per resident. The large proportion of healthcare dollars may be due to the fact that Winnipeg also serves the broader provincial community. Rural municipalities from Northern Manitoba are also provided with care from city hospitals.
Understanding the funding picture, however, is not helpful unless potential patients know what it is they are getting for their money. In terms of emergency department wait times, Brampton Civic does better than many. The average time a patient spends in Civic's emergency waiting room is 1.3 hours, below the provincial average of 1.6 and Mississauga's Credit Valley Hospital, where patients wait on average 1.8 hours. Yet Civic's wait-time is not nearly as good as Etobicoke General Hospital, which is also a full-service hospital in the Osler network. Their average wait-time is only 40 minutes. One factor leading to longer wait times in Brampton may be the sheer volume of patients using the emergency department.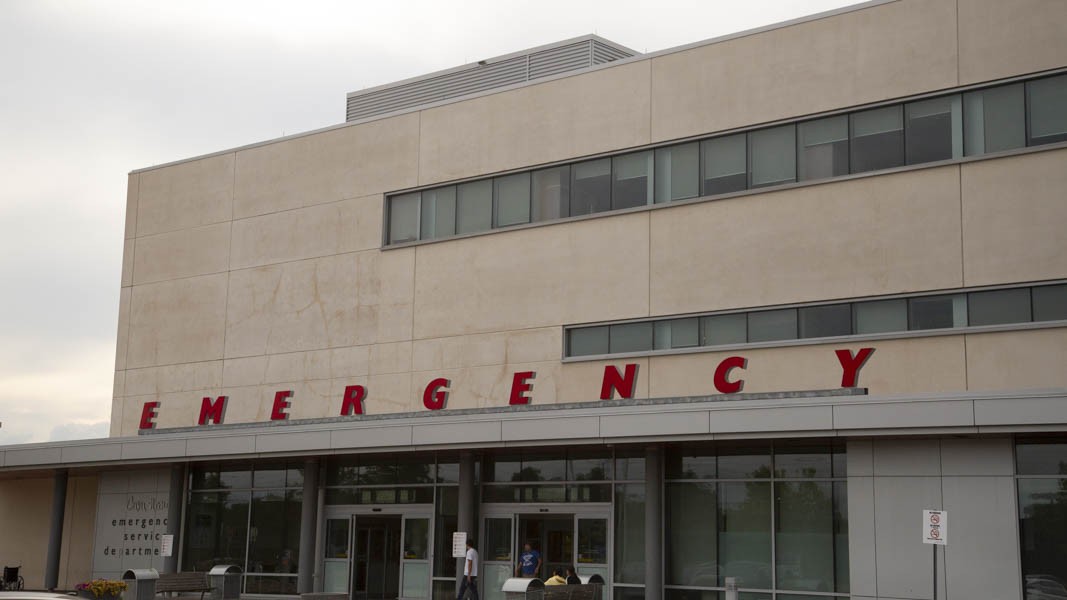 Patients waiting for surgery are likely to get life-saving procedures in good time. The vast majority, about 92 percent, of cancer patients were able to receive surgery within targets. Healthcare administrators set target times for various categories of patients. Patients labelled priority 4, the lowest and least urgent category, are expected to be in the operating room within 84 days of the physician's decision to go ahead. On average the wait is 20 days, and 100 percent of patients get their surgery well short of the 84-day target.
Priority 1, by comparison, requires the patient to be seen by a physician and taken into surgery within 24 hours. There is no data at Brampton Civic on average wait-times for cancer or cardiac patients who are priority 1 or 2.
Abdominal pain is the number one concern brought to triage in Civic's emergency room; then comes chest pain and fever, with respiratory complaints in third place. Osler did not provide an exact number for each.
According to data provided by Osler, 138,723 emergency patients walked through the doors of Brampton Civic between April 1, 2018 and March 31 of this year. The hospital has seen 100,000-plus emergency patients every year since 2010/2011, when the health system started collecting data.
"We have one of the lowest ED utilization rates in the province," Ferrari said.
Currently, 624 physicians are supported by 3,706 staff at Brampton Civic.
Help may be on the way for relieving pressure on local hospitals. On Tuesday, Minister of Health Merrilee Fullerton announced that the province would fund a total of 160 new long-term care beds and upgrades to 280 existing beds at three facilities in Brampton. While none of the beds are going to Brampton Civic or Peel Memorial, those beds can mitigate hallway healthcare.
"If we don't have enough beds in long-term care, then what happens is you're creating hallway medicine, because the patient is staying in that (hospital) bed for longer than is expected. Therefore, other patients who are admitted don't have access to that bed," Ferrari explained.
The new beds in Brampton are part of the province's push to add 15,000 long-term care beds across the province. While the move is sure to garner praise, Bramptonians are still waiting for more beds at Brampton Civic and a third hospital in the city.
Email: [email protected]
Twitter: @mansoortanweer
Submit a correction about this story